Soap is an outrageous comedy saga serializing the hilarious exploits of the characters in two unusual families. Meet the Tates and the Campbells, two families who have relationships as complex as those in a Russian novel. But the fun is in the unraveling.
The well-to-do Tate family is comprised of Chester Tate the father, and Jessica, the mother, the parents of three children. Their two daughters, Corinne and Eunice, have distinctly different personalities. Their son, Billy, compared to the rest of the family, is the only sane member of the group, according to Benson, their hired employee who knows everything about everyone. The witty Benson does his best to hold the family together. Living with the Tate family is Jessica's father, referred to as the Major -- who doesn't quite believe that World War II is over.
On the other side of town lives Mary Dallas Campbell, Jessica Tate's younger sister. Mary is wed to Burt Campbell who is not as prosperous a breadwinner as Chester. Mary's former husband, Johnny Dallas, has passed on, leaving her with two sons, Danny and Jodie. The older son, Danny, does not quite see eye-to-eye with his stepfather, and while the rest of the family knows Jodie is gay, Danny just thinks Jodie has a wonderful sense of humor.
Series Overview
Rating
imDb Rating: 8.1 (5,423 Votes)
Metascore: N/A
Plot
The soap-operish antics of two families: the Campbells and the Tates.
Details
Rated: N/A
Released: 13 Sep 1977
Runtime: 30 min
Genre: Comedy, Romance
Director: N/A
Writer: Susan Harris
Actors: Katherine Helmond, Rod Roddy, Richard Mulligan, Cathryn Damon
Language: English
Country: USA
Awards: Won 1 Golden Globe. Another 6 wins & 18 nominations.
Total Seasons: 4
Previous Episode
Episode 90
Episode 4x21; May 25, 1981
Previous Episodes 4x21: Episode 90 4x20: Episode 89 4x19: Episode 88 4x18: Episode 87 4x17: Episode 86 4x16: Episode 85 4x15: Episode 84 4x14: Episode 83 4x13: Episode 82

View All Episodes
Cast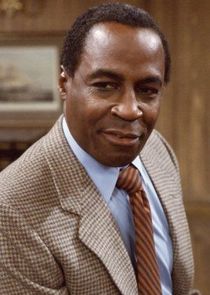 Robert Guillaume as Benson DuBois
Diana Canova as Corinne Tate Flotsky
Rae Allen as Judge Betty Small
Edward Winter as Congressman Walter McCallum
Allan Miller as Dr. Alan Posner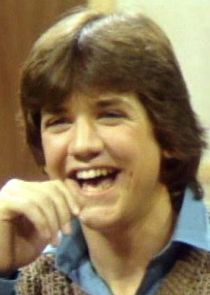 Jimmy Baio as Billy Tate
View Full Cast
Recent News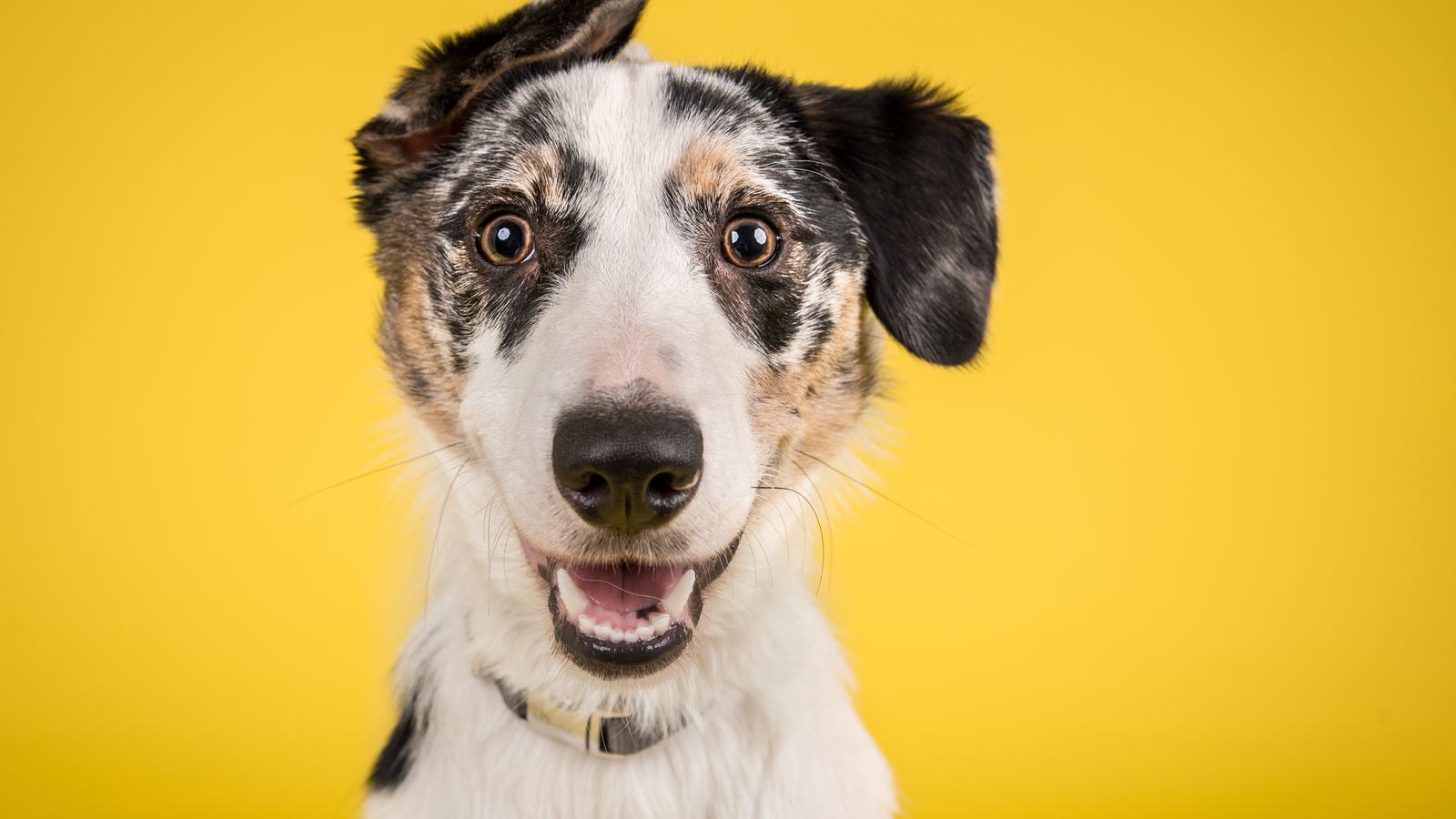 Kill Fleas on Your Pets With Dish Soap
Even if you do everything right, there's still a chance your pet could end up with fleas. The good news is that there's something you probably have at home right now that can help get rid of them: dish soap. Read more...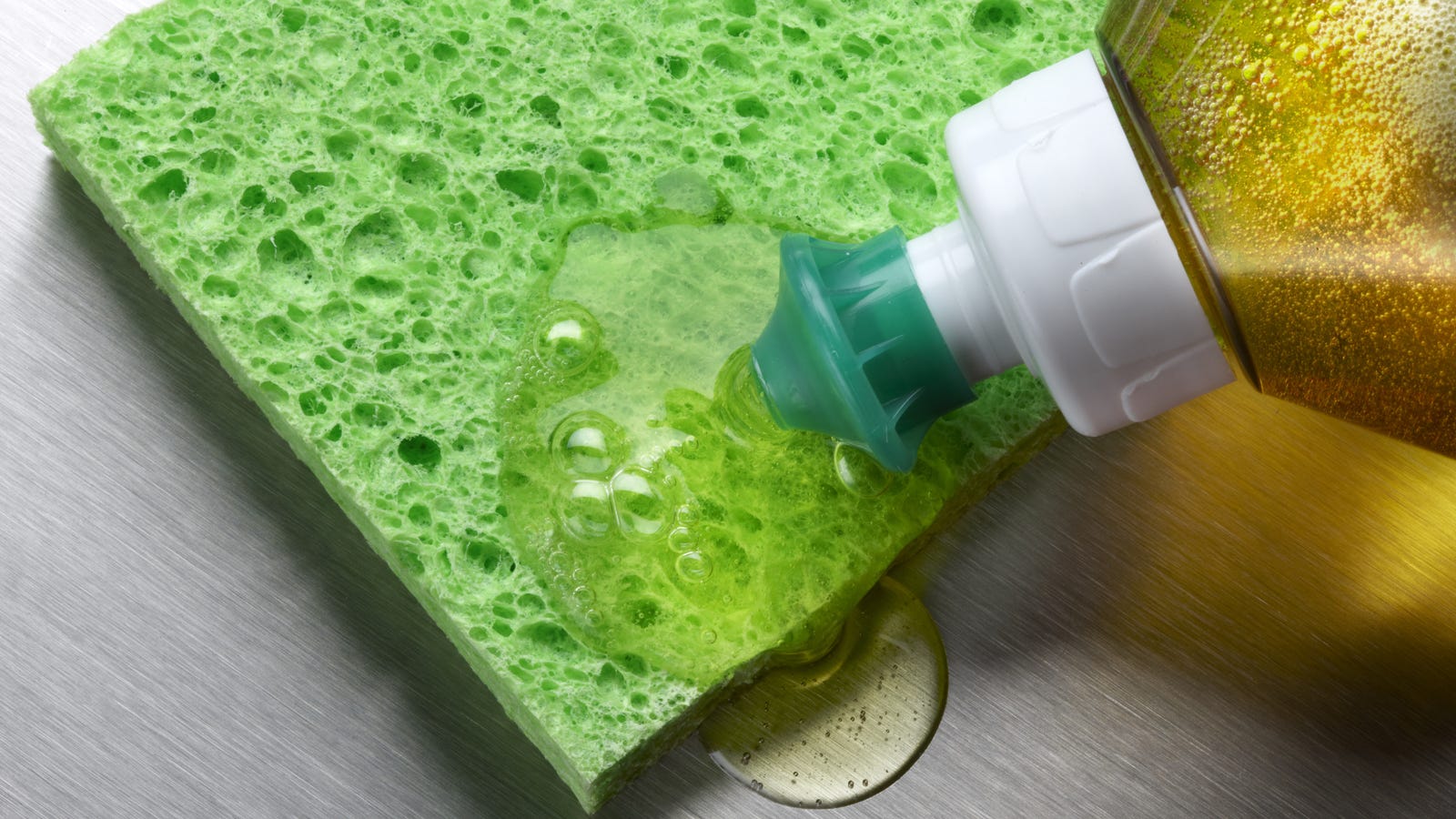 Use Dish Soap to Get Grease Stains Out of Your Clothes
As hard as some of us try, we're always going to be messy eaters. Somehow, a dribble of coffee or dollop of sauce always seems to make it onto our shirts. This is especially annoying when the drip is made of grease and it's really hard to get out. If this hap…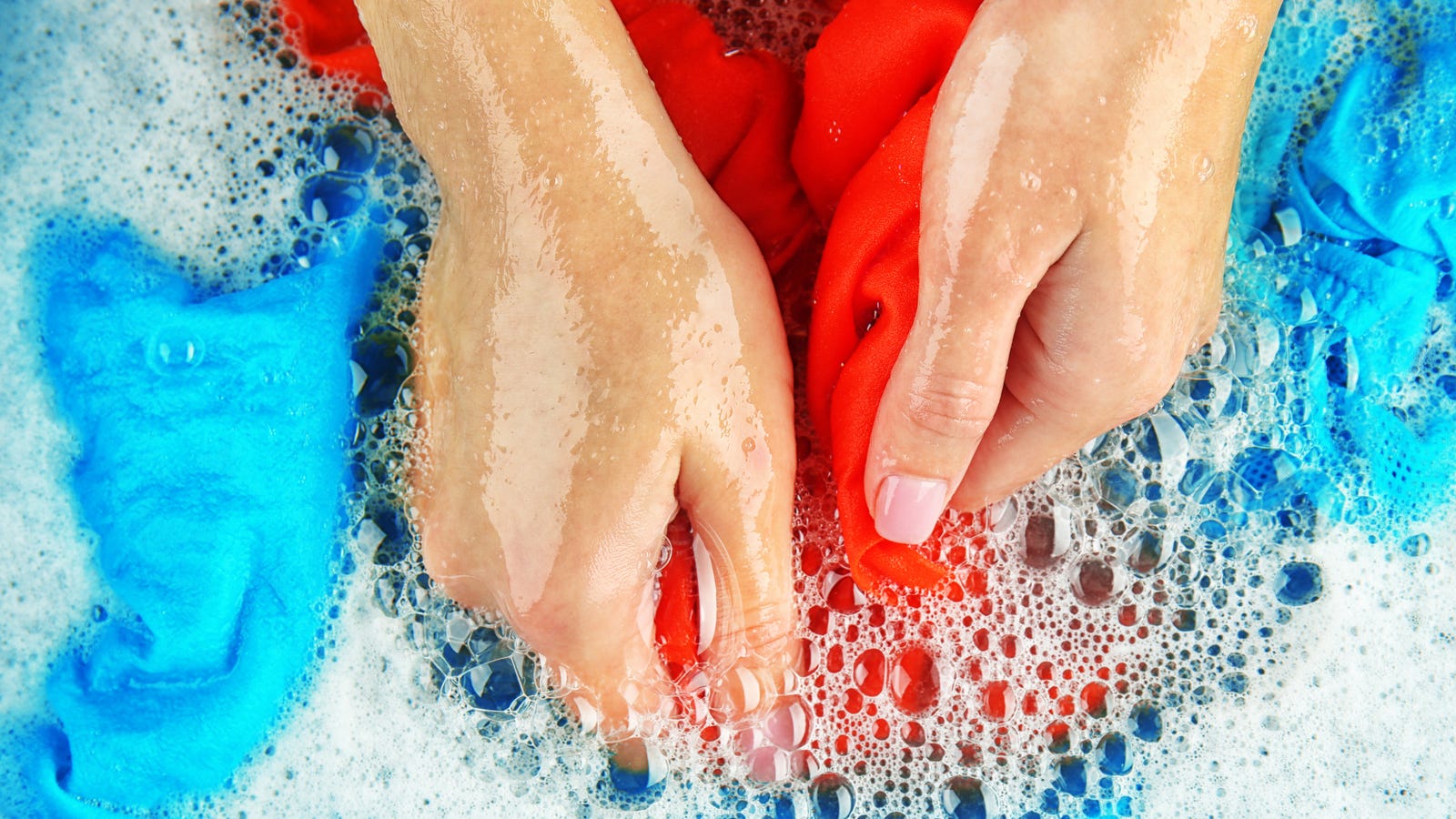 How to Properly Clean Your 'Hand Wash Only' Clothes
If you buy a new item of clothing and later discover that it has the dreaded "hand wash only" label on it, you may be tempted to ignore it and pop it in the washer. But the tag is on there for a reason and you really should manually wash the item. How exactly…
via NewsAPI
View More Related News
Skip to:
Season 1
| Episode No. | No. Overall | Title | Airdate | Runtime | Summary |
| --- | --- | --- | --- | --- | --- |
| 1 | 1 | Episode 1 | 1977-09-13 | 30 | |
| 2 | 2 | Episode 2 | 1977-09-20 | 30 | |
| 3 | 3 | Episode 3 | 1977-09-27 | 30 | |
| 4 | 4 | Episode 4 | 1977-10-04 | 30 | |
| 5 | 5 | Episode 5 | 1977-10-04 | 30 | |
| 6 | 6 | Episode 6 | 1977-10-25 | 30 | |
| 7 | 7 | Episode 7 | 1977-11-01 | 30 | |
| 8 | 8 | Episode 8 | 1977-11-08 | 30 | |
| 9 | 9 | Episode 9 | 1977-11-15 | 30 | |
| 10 | 10 | Episode 10 | 1977-11-22 | 30 | |
| 11 | 11 | Episode 11 | 1977-11-29 | 30 | |
| 12 | 12 | Episode 12 | 1977-12-06 | 30 | |
| 13 | 13 | Episode 13 | 1977-12-13 | 30 | |
| 14 | 14 | Episode 14 | 1977-12-27 | 30 | |
| 15 | 15 | Episode 15 | 1978-01-03 | 30 | |
| 16 | 16 | Episode 16 | 1978-01-10 | 30 | |
| 17 | 17 | Episode 17 | 1978-01-17 | 30 | |
| 18 | 18 | Episode 18 | 1978-01-24 | 30 | |
| 19 | 19 | Episode 19 | 1978-02-07 | 30 | |
| 20 | 20 | Episode 20 | 1978-02-14 | 30 | |
| 21 | 21 | Episode 21 | 1978-02-21 | 30 | |
| 22 | 22 | Episode 22 | 1978-02-28 | 30 | |
| 23 | 23 | Episode 23 | 1978-03-14 | 30 | |
| 24 | 24 | Episode 24 | 1978-03-21 | 30 | |
| 25 | 25 | Episode 25 | 1978-03-28 | 30 | |
Season 2
| Episode No. | No. Overall | Title | Airdate | Runtime | Summary |
| --- | --- | --- | --- | --- | --- |
| 1 | 26 | Episode 26 | 1978-09-14 | 30 | |
| 2 | 27 | Episode 27 | 1978-09-21 | 30 | |
| 3 | 28 | Episode 28 | 1978-09-28 | 30 | |
| 4 | 29 | Episode 29 | 1978-10-05 | 30 | |
| 5 | 30 | Episode 30 | 1978-10-12 | 30 | |
| 6 | 31 | Episode 31 | 1978-10-19 | 30 | |
| 7 | 32 | Episode 32 | 1978-11-02 | 30 | |
| 8 | 33 | Episode 33 | 1978-11-09 | 30 | |
| 9 | 34 | Episode 34 | 1978-11-23 | 30 | |
| 10 | 35 | Episode 35 | 1978-11-30 | 30 | |
| 11 | 36 | Episode 36 | 1978-12-07 | 30 | |
| 12 | 37 | Episode 37 | 1978-12-14 | 30 | |
| 13 | 38 | Episode 38 | 1978-12-21 | 30 | |
| 14 | 39 | Episode 39 | 1979-01-04 | 30 | |
| 15 | 40 | Episode 40 | 1979-01-11 | 30 | |
| 16 | 41 | Episode 41 | 1979-01-18 | 30 | |
| 17 | 42 | Episode 42 | 1979-02-01 | 30 | |
| 18 | 43 | Episode 43 | 1979-02-08 | 30 | |
| 19 | 44 | Episode 44 | 1979-02-15 | 30 | |
| 20 | 45 | Episode 45 | 1979-03-01 | 30 | |
| 21 | 46 | Episode 46 | 1979-03-08 | 30 | |
| 22 | 47 | Episode 47 | 1979-03-15 | 30 | |
Season 3
| Episode No. | No. Overall | Title | Airdate | Runtime | Summary |
| --- | --- | --- | --- | --- | --- |
| 1 | 48 | Episode 48 | 1979-09-13 | 30 | |
| 2 | 49 | Episode 49 | 1979-09-20 | 30 | |
| 3 | 50 | Episode 50 | 1979-09-27 | 30 | |
| 4 | 51 | Episode 51 | 1979-10-04 | 30 | |
| 5 | 52 | Episode 52 | 1979-10-11 | 30 | |
| 6 | 53 | Episode 53 | 1979-11-01 | 30 | |
| 7 | 54 | Episode 54 | 1979-11-08 | 30 | |
| 8 | 55 | Episode 55 | 1979-11-22 | 30 | |
| 9 | 56 | Episode 56 | 1979-12-06 | 30 | |
| 10 | 57 | Episode 57 | 1979-12-13 | 30 | |
| 11 | 58 | Episode 58 | 1979-12-27 | 30 | |
| 12 | 59 | Episode 59 | 1980-01-03 | 30 | |
| 13 | 60 | Episode 60 | 1980-01-10 | 30 | |
| 14 | 61 | Episode 61 | 1980-01-17 | 30 | |
| 15 | 62 | Episode 62 | 1980-01-24 | 30 | |
| 16 | 63 | Episode 63 | 1980-01-31 | 30 | |
| 17 | 64 | Episode 64 | 1980-02-07 | 30 | |
| 18 | 65 | Episode 65 | 1980-02-28 | 30 | |
| 19 | 66 | Episode 66 | 1980-03-06 | 30 | |
| 20 | 67 | Episode 67 | 1980-03-13 | 30 | |
| 21 | 68 | Episode 68 | 1980-03-20 | 30 | |
| 22 | 69 | Episode 69 | 1980-03-27 | 30 | |
Season 4
| Episode No. | No. Overall | Title | Airdate | Runtime | Summary |
| --- | --- | --- | --- | --- | --- |
| 1 | 70 | Episode 70 | 1980-11-12 | 30 | |
| 2 | 71 | Episode 71 | 1980-11-19 | 30 | |
| 3 | 72 | Episode 72 | 1980-11-26 | 30 | |
| 4 | 73 | Episode 73 | 1980-12-03 | 30 | |
| 5 | 74 | Episode 74 | 1980-12-10 | 30 | |
| 6 | 75 | Episode 75 | 1980-12-17 | 30 | |
| 7 | 76 | Episode 76 | 1980-12-31 | 30 | |
| 8 | 77 | Episode 77 | 1981-01-07 | 30 | |
| 9 | 78 | Episode 78 | 1981-01-14 | 30 | |
| 10 | 79 | Episode 79 | 1981-01-21 | 30 | |
| 11 | 80 | Episode 80 | 1981-01-28 | 30 | |
| 12 | 81 | Episode 81 | 1981-03-09 | 30 | |
| 13 | 82 | Episode 82 | 1981-03-16 | 30 | |
| 14 | 83 | Episode 83 | 1981-03-23 | 30 | |
| 15 | 84 | Episode 84 | 1981-04-13 | 30 | |
| 16 | 85 | Episode 85 | 1981-04-20 | 30 | |
| 17 | 86 | Episode 86 | 1981-04-27 | 30 | |
| 18 | 87 | Episode 87 | 1981-05-04 | 30 | |
| 19 | 88 | Episode 88 | 1981-05-11 | 30 | |
| 20 | 89 | Episode 89 | 1981-05-18 | 30 | |
| 21 | 90 | Episode 90 | 1981-05-25 | 30 | |
Series Cast
| | | | |
| --- | --- | --- | --- |
| | Robert Guillaume | as Benson DuBois | |
| | Diana Canova | as Corinne Tate Flotsky | |
| | Rae Allen | as Judge Betty Small | |
| | Edward Winter | as Congressman Walter McCallum | |
| | Allan Miller | as Dr. Alan Posner | |
| | Jimmy Baio | as Billy Tate | |
| | Robert Mandan | as Chester Tate | |
| | Lynne Moody | as Polly Dawson | |
| | Donnelly Rhodes | as Dutch Lightner | |
| | Inga Swenson | as Ingrid Svenson | |
| | Rebecca Balding | as Carol David | |
| | Jennifer Salt | as Eunice Tate | |
| | Billy Crystal | as Jodie Dallas | |
| | Richard Mulligan | as Burt Campbell | |
| | Ted Wass | as Danny Dallas | |
| | Roscoe Lee Browne | as Saunders | |
| | Robert Urich | as Peter 'The Tennis Player' Campbell | |
| | Katherine Helmond | as Jessica Tate | |
| | Arthur Peterson | as The Major | |
| | Rod Roddy | as Announcer | |
| | Sal Viscuso | as Father Timothy Flotsky | |
| | Barbara Rhoades | as Maggie Chandler | |
| | Jay Johnson | as Chuck | |
| | Caroline McWilliams | as Sally | |
| | Jay Johnson | as Bob Campbell | |
| | Cathryn Damon | as Mary Campbell | |
Series Crew
| | Position | Name |
| --- | --- | --- |
| | Executive Producer | Tony Thomas |
| | Executive Producer | Paul Junger Witt |
| | Creator | Susan Harris |
| | Supervising Producer | Susan Harris |
| | Associate Producer | Marsha Posner Williams |
| | Associate Producer | Andrew J. Selig |
| | Associate Producer | Harry Waterson |
Related News
TVMaze