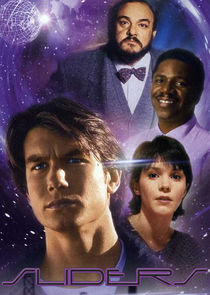 Brilliant grad student Quinn has created a device that opens a wormhole to an infinite number of parallel universes where history has taken different paths. His first test trip goes awry stranding his physics professor Arturo, his friend Wade, and bystander Rembrandt "Crying Man" Brown in parallel San Francisco. Now, this foursome of Sliders must travel from one alternate reality to another in the hope of somehow finding their way home.
Series Overview
Rating
imDb Rating: 7.4 (15,339 Votes)
Metascore: N/A
Plot
A boy genius and his comrades travel to different parallel universes, trying to find their way back home.
Details
Rated: N/A
Released: 22 Mar 1995
Runtime: 60 min
Genre: Adventure, Fantasy, Sci-Fi
Director: N/A
Writer: Tracy Tormé, Robert K. Weiss
Actors: Cleavant Derricks, Jerry O'Connell, Kari Wuhrer, Sabrina Lloyd
Language: English
Country: USA
Awards: Nominated for 1 Primetime Emmy. Another 1 win & 3 nominations.
Total Seasons: 5
Previous Episode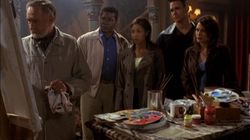 The Seer
Episode 5x18; Feb 04, 2000
On a world with a television program based on the sliders' adventures, a psychic predicts the sliders' fate: they die in their next slide. He begs Rembrandt, Maggie, Diana and Mallory stay, although once again they do not want to stay. Their timer is destroyed and they have to find another way out, but there's a catch, only one can go.
Previous Episodes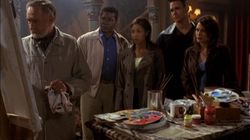 5x18: The Seer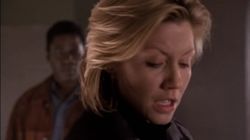 5x17: Eye of the Storm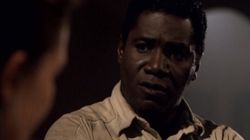 5x16: Dust


5x15: To Catch a Slider


5x14: Heavy Metal


5x13: A Thousand Deaths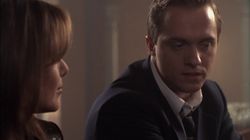 5x12: Map of the Mind


5x11: Requiem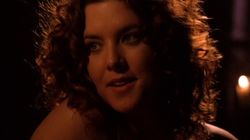 5x10: Easy Slider

View All Episodes
Cast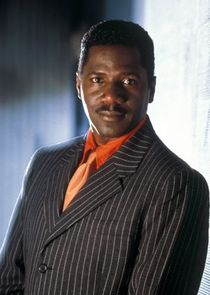 Cleavant Derricks as Rembrandt "Crying Man" Brown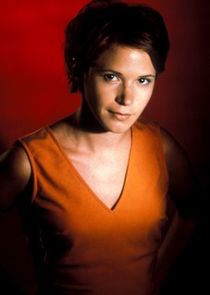 Sabrina Lloyd as Wade Welles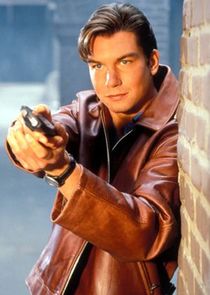 Jerry O'Connell as Quinn Mallory
John Rhys-Davies as Professor Maximillian Arturo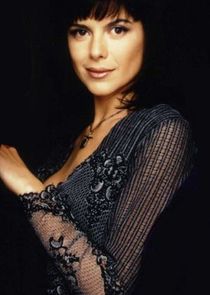 Kari Wuhrer as Maggie Beckett
Tembi Locke as Diana Davis
View Full Cast
Skip to:
Season 1
| Episode No. | No. Overall | Title | Airdate | Runtime | Summary |
| --- | --- | --- | --- | --- | --- |
| 1 | 1 | Pilot | 1995-03-22 | 120 | A physics accident sends physics student Quinn Mallory and his companions on an interdimensional roller-coaster ride that lands them in a post-apocalyptic San Francisco. After a narrow escape from death, the Sliders find themselves in a Soviet-ruled U.S., where their only hope of escape is to free an imprisoned revolutionary. |
| 2 | 2 | Fever | 1995-03-29 | 60 | When Wade is infected with a deadly virus on an Earth wracked by an epidemic, Rembrandt and Arturo race to find a cure and free Quinn from a Gestapo-like health agency. |
| 3 | 3 | Last Days | 1995-04-05 | 60 | The salvation of a world facing certain destruction rests in the hands of Arturo and a young scientist. Meanwhile, Quinn and Wade begin to face their feelings for each other. |
| 4 | 4 | Prince of Wails | 1995-04-12 | 60 | The sliders land in a British-ruled U.S.---where England won the Revolutionary War---and find themselves embroiled in a plot involving the heir to the throne. |
| 5 | 5 | Summer of Love | 1995-04-19 | 60 | The sliders find themselves in a San Francisco where the "Summer of Love" never ended---and Wade and Rembrandt are mistaken for extraterrestrial prophets. |
| 6 | 6 | Eggheads | 1995-04-26 | 60 | While Quinn struggles with fame in a world where intellectuals are treated like pro athletes, Arturo tries for a reconciliation with a long-lost love. |
| 7 | 7 | The Weaker Sex | 1995-05-03 | 60 | Arturo finds himself in a potentially deadly mayoral race in a world where men are considered second-class citizens and women hold the positions of power and respect. |
| 8 | 8 | The King is Back | 1995-05-10 | 60 | Rembrandt is mistaken for a deceased rock legend, but an old enemy (Tom Pickett) would like to see the Crying Man disappear again---permanently. |
| 9 | 9 | Luck of the Draw | 1995-05-17 | 60 | Wade has money to burn when she wins the lottery in a seemingly utopian world, but she discovers that her silver cloud has a dark lining. |
Season 2
| Episode No. | No. Overall | Title | Airdate | Runtime | Summary |
| --- | --- | --- | --- | --- | --- |
| 1 | 10 | Into the Mystic | 1996-03-01 | 60 | The intrepid quartet lands in a world mired in mysticism and ruled by a mysterious entity known as The Sorcerer. |
| 2 | 11 | Love Gods | 1996-03-08 | 60 | In a world where germ warfare has exterminated most of the male population, Quinn, Rembrandt and Arturo discover that they're unwitting fugitives. |
| 3 | 12 | Gillian of the Spirits | 1996-03-15 | 60 | When a bizarre accident separates Quinn from the rest of the Sliders, the only hope for the remaining trio is to trust a girl with an ability to talk to spirits. |
| 4 | 13 | The Good, the Bad and the Wealthy | 1996-03-22 | 60 | Quinn finds himself at the center of some unorthodox corporate raiding when a gunfight earns him a reputation for being quick on the draw. |
| 5 | 14 | El Sid | 1996-03-29 | 60 | When Quinn rescues a woman in distress in a world ruled by violence, her boyfriend swears vengeance for an imagined slight and follows the sliders through the vortex |
| 6 | 15 | Time Again and World | 1996-04-05 | 60 | The sliders become involved in a plot involving a disgraced Federal judge, an underground resistance movement and an America under martial law. |
| 7 | 16 | In Dino Veritas | 1996-04-26 | 60 | The Sliders find themselves face-to-jaw with a large (and angry) beast in a San Francisco that's been developed as a game preserve---for dinosaurs. |
| 8 | 17 | Post Traumatic Slide Syndrome | 1996-05-03 | 60 | When the sliders finally land in the one place that none of them want to leave---home---Quinn has doubts about their good fortune. |
| 9 | 18 | Obsession | 1996-05-24 | 60 | In a society dominated by psychics, Wade meets the man of her dreams---who wants her to remain with him at any cost. |
| 10 | 19 | Greatfellas | 1996-05-31 | 60 | The Sliders find themselves embroiled in a struggle among organized-crime families, corrupt government officials and dedicated G-men. |
| 11 | 20 | The Young and the Relentless | 1996-06-07 | 60 | The Sliders land in a world where Wade and Quinn's counterparts are executives up to their ears in a shady software deal. |
| 12 | 21 | Invasion | 1996-06-28 | 60 | The sliders encounter a race of scientifically advanced aliens who hold a surprise for the quartet---they can slide at will, and intend to conquer every Earth in the dimensional spectrum. |
| 13 | 22 | As Time Goes By | 1996-07-12 | 60 | The sliders find themselves in a perplexing situation: each time they slide into a new world they encounter the same people as in the previous world. |
Season 3
| Episode No. | No. Overall | Title | Airdate | Runtime | Summary |
| --- | --- | --- | --- | --- | --- |
| 1 | 23 | Rules of the Game | 1996-09-20 | 60 | Arturo (John Rhys-Davies) is seriously injured when the Sliders become unwitting participants in a bloody activity known as "The Game," played in a world in which athletes must follow one rule to win: stay alive. |
| 2 | 24 | Double Cross | 1996-09-27 | 60 | After landing in a city where supplies are scarce, the Sliders meet scientists who are trying to perfect sliding and whose seeming cooperation impress Quinn, Wade, Arturo and Rembrandt. |
| 3 | 25 | Electric Twister Acid Test | 1996-10-04 | 60 | In a desert, the Sliders find a village plagued by tornadoes and presided over by a dictator who'll stop at nothing to keep his subjects under his iron rule. Quinn: Jerry O'Connell. Wade: Sabrina Lloyd. |
| 4 | 26 | The Guardian | 1996-10-11 | 60 | Quinn (Jerry O'Connell) is forced to relive painful childhood memories when a slide to 1980s San Francisco brings him face to face with his younger self. |
| 5 | 27 | The Dream Masters | 1996-10-18 | 60 | Wade (Sabrina Lloyd) becomes the target of a group of dream terrorists, who control people through their ability to tinker with the victims' worst fears. |
| 6 | 28 | Desert Storm | 1996-11-01 | 60 | In a world in which water's scarce, the Sliders aid a young woman who's been the virtual slave of a thug because of her gift: an ability to find water. |
| 7 | 29 | Dragonslide | 1996-11-08 | 60 | The Sliders land in a mystical world where illusion and black magic are practiced and where Quinn is thought to come from a powerful line of wizards that must be eliminated. |
| 8 | 30 | The Fire Within | 1996-11-15 | 60 | In a world consumed by mysterious fires, the Sliders discover what might be the culprit: a single flame, which seems to have a mind and a will of its own. |
| 9 | 31 | The Prince of Slides | 1996-11-22 | 60 | After landing in an America ruled by a monarchy and where men have babies, Rembrandt (Cleavant Derricks) is mistaken for royalty---and prepped to give birth to the heir to the throne. |
| 10 | 32 | Dead Man Sliding | 1996-11-29 | 60 | Quinn is mistakenly arrested, tried, convicted and sentenced to death in a Hollywood where TV viewers determine the sentence and executions are televised live. |
| 11 | 33 | State of the Art | 1996-12-06 | 60 | In a world run by highly intelligent robots, Quinn and Rembrandt become guinea pigs in a ghastly experiment. |
| 12 | 34 | Season's Greedings | 1996-12-20 | 60 | All is not calm for the Sliders, whose Christmas is spent in a giant mall where customers run up bills, then become virtual prisoners while trying to pay them off. |
| 13 | 35 | Murder Most Foul | 1997-01-03 | 60 | Arturo is kidnapped and brainwashed into thinking he's a 19th-century detective investigating some real murders. |
| 14 | 36 | Slide Like an Egyptian | 1997-01-17 | 60 | The sliders land in a world resembling ancient Egypt, where Quinn (Jerry O'Connell) is used for a life-after-death experiment, and the others are entombed inside a pyramid. |
| 15 | 37 | Paradise Lost | 1997-01-31 | 60 | The Sliders land on a world where no one is over the age of 35, but soon realize the town's dirty secret. With Jerry O'Connell, John Rhys-Davies, Sabrina Lloyd and Cleavant Derricks. |
| 16 | 38 | The Exodus (1) | 1997-02-21 | 60 | In a militaristic America threatened by a deadly pulsar, a colonel (Roger Daltrey) decides who'll be saved---and who'll be left to die. |
| 17 | 39 | The Exodus (2) | 1997-02-28 | 60 | As doomsday looms, Quinn and Maggie race to find a suitable parallel world, but discover that Rickman has a deadly ulterior motive for finding such a world. |
| 18 | 40 | Sole Survivors | 1997-03-07 | 60 | The Sliders encounter a world infected by bacteria that transforms inhabitants into flesh-eating creatures---one of which takes a bite out of Quinn. |
| 19 | 41 | The Breeder | 1997-03-14 | 60 | Maggie's transporting an alien egg that's incubating inside her. |
| 20 | 42 | The Last of Eden | 1997-03-28 | 60 | On a world plagued by earthquakes and populated by primitive people, Wade stumbles upon a vast underground city overrun by nonhuman creatures. |
| 21 | 43 | The Other Slide of Darkness | 1997-04-11 | 60 | The Sliders find evidence that Rickman may already be spreading his infection in a superstitious world. |
| 22 | 44 | Slither | 1997-04-25 | 60 | While vacationing, the Sliders stumble across a scientist whose research involving supernatural snakes gets out of hand when one of the critters escapes from captivity. |
| 23 | 45 | Dinoslide | 1997-05-02 | 60 | Rembrandt (Cleavant Derricks) is reunited with Malcolm, while Maggie (Kari Wuhrer) swears revenge against Rickman when the Sliders find the colonel on a world ruled by a Tyrannosaurus Rex. |
| 24 | 46 | Stoker | 1997-05-09 | 60 | Wade (Sabrina Lloyd) falls under the spell of a gothic-rock band's charismatic lead singer (Ryan Alosio), who---unbeknownst to Wade---is also a full-blooded vampire with a taste for young groupies. |
| 25 | 47 | This Slide of Paradise | 1997-05-16 | 60 | After cornering Rickman on a world inhabited by bizarre hybrids, the sliders finally have a chance to get home---until they meet a scientist (Michael York) who experiments with human DNA. |
Season 4
| Episode No. | No. Overall | Title | Airdate | Runtime | Summary |
| --- | --- | --- | --- | --- | --- |
| 1 | 48 | Genesis | 1998-06-08 | 60 | After months of searching for Wade and Rembrandt, Quinn and Maggie (Jerry O'Connell, Kari Wuhrer) arrive on their home Earth---only to find it overrun by the Kromaggs. |
| 2 | 49 | Prophets and Loss | 1998-06-08 | 60 | The trio arrives on an Earth run by religious extremists, who extort followers for their possessions, promising passage to a nirvana world in return, a deal Quinn learns is a deadly sham. |
| 3 | 50 | Common Ground | 1998-06-15 | 60 | Quinn, Maggie and Rembrandt arrive on an Earth used by the Kromaggs as a weapons-testing area, and are captured after Maggie saves the life of a Kromagg soldier. |
| 4 | 51 | Virtual Slide | 1998-06-22 | 60 | After sliding onto a decrepit Earth, Maggie (Kari Wuhrer) becomes separated from Quinn and Rembrandt and is subjected to a virtual-reality device used to search her mind for slider technology. |
| 5 | 52 | World Killer | 1998-06-29 | 60 | Quinn meets his double in an alternate dimension where his experiments resulted in the wholesale transportation of humanity to another Earth, which is straining under the weight of the two populations. |
| 6 | 53 | Oh Brother, Where Art Thou? | 1998-07-06 | 60 | Quinn discovers his brother Colin (Charlie O'Connell)---a bright, naive young man---who joins the team and becomes involved with women who plan to steal a wealthy man's frozen body in order to claim his money. |
| 7 | 54 | Just Say Yes | 1998-07-13 | 60 | Upon arrival on an Earth where drug use is mandatory, Maggie and Colin (Kari Wuhrer, Charlie O'Connell) are dosed with chemicals and induced to stay on their new world. |
| 8 | 55 | The Alternateville Horror | 1998-07-20 | 60 | When the group arrives on an Earth decimated by acid rain, they escape the weather by checking into a version of the Chandler Hotel plagued by paranormal activity. |
| 9 | 56 | Slidecage | 1998-07-27 | 60 | Quinn and Colin devise a way to slide to their Earth, but the group winds up trapped in a security zone in the midst of a bitter civil war between Kromagg and human refugees. |
| 10 | 57 | Asylum | 1998-08-17 | 60 | Rembrandt falls for a doctor who may hold the key to saving Quinn's life. Trouble is, Maggie discovers the woman is a Kromagg collaborator on the run from the British. |
| 11 | 58 | California Reich | 1998-08-24 | 60 | The group arrives on an Earth where California has been taken over by racists, who capture Rembrandt and place him in a prison camp used to turn non-whites into faceless slaves. |
| 12 | 59 | The Dying Fields | 1998-08-31 | 60 | After the group arrives on an Earth where Kromagg warriors are trained to kill humans, Quinn tries to persuade a woman to help free Colin, who has been captured. |
| 13 | 60 | Lipschitz Live! | 1998-11-30 | 60 | The gang is separated during a slide to a parallel Earth, where a tabloid-TV show offers their only hope of a reunion. Also, Colin is mistaken for his counterpart and is betrothed to a woman as part of a business deal. |
| 14 | 61 | Mother and Child | 1998-12-07 | 60 | A woman and her half-Kromagg son join the gang as they travel to her home Earth, where an anti-Kromagg virus may prove deadly to the newborn. |
| 15 | 62 | Net Worth | 1999-01-11 | 60 | The gang arrives on an Earth divided between computer-hackers and computer-lackers, and battles ruthless scavengers to unite acouple who fell in love on-line. |
| 16 | 63 | Slide by Wire | 1999-01-18 | 60 | Maggie is stranded on a militaristic Earth when her double, a cyber-enhanced pilot, leaps with the others to a world that outlaws technology. |
| 17 | 64 | Data World | 1999-03-19 | 60 | The gang is transported to an Earth where the inhabitants live as computer data run by a nefarious programmer, who deletes the rebellious Maggie from the system. |
| 18 | 65 | Way Out West | 1999-03-26 | 60 | The gang squares off against an old foe in a retro Earth frontier town after Colin is wounded and left for dead following a stagecoach ambush. |
| 19 | 66 | My Brother's Keeper | 1999-04-02 | 60 | The gang travels to an Earth where clones are used to replace body parts and when Quinn is mistaken for the clone of his blinded counterpart, he is expected to donate his eyes. |
| 20 | 67 | The Chasm | 1999-04-09 | 60 | The gang arrives on a seemingly tranquil Earth that owes its serenity to chosen inhabitants who are brainwashed into sacrificing themselves by disappearing into a mysterious chasm in order to maintain their community's emotional well-being. |
| 21 | 68 | Roads Taken | 1999-04-16 | 60 | A glitch in their slide leaves Maggie's and Quinn's souls split between dimensions, and as their health in one world deteriorates, they live an entire life together in another. Meanwhile, Colin and Rembrandt must trust a mysterious man to keep their friends from dying. |
| 22 | 69 | Revelations | 1999-04-23 | 60 | An enigmatic science-fiction writer's novels have passages that seem to describe slider technology, and there's a reason: the man claims to know the Mallorys' parents. |
Season 5
| Episode No. | No. Overall | Title | Airdate | Runtime | Summary |
| --- | --- | --- | --- | --- | --- |
| 1 | 70 | The Unstuck Man | 1999-06-11 | 60 | A megalomaniac plots to use the sliders and the time-altering vortex in a scheme for world domination. |
| 2 | 71 | Applied Physics | 1999-06-18 | 60 | Quantum leaps distress Diana, who encounters a troubled double of herself; and Mallory, who experiences flashbacks to Quinn's life that rack him physically and emotionally. |
| 3 | 72 | Strangers and Comrades | 1999-06-25 | 60 | Warfare in an eerie realm engages the Sliders, who are recruited to fight the Kromaggs by an earthling sergeant with a closely guarded secret. It may hold the key to the Sliders' freedom. |
| 4 | 73 | The Great Work | 1999-07-09 | 60 | On an island, the Sliders find refuge with a besieged monastic people. |
| 5 | 74 | New Gods for Old | 1999-07-16 | 60 | A communal group of spiritual healers called the Believers tend to Mallory, who's been paralyzed in a hurried slide. But there's a catch to the cure: the patient loses individuality. |
| 6 | 75 | Please Press One | 1999-07-23 | 60 | Maggie is kidnapped by an all-powerful conglomerate, which controls food, clothing and other essentials via a credit system that assigns citizens data codes. |
| 7 | 76 | A Current Affair | 1999-07-30 | 60 | A trumped-up sex scandal links Maggie to the President, whose chief of staff uses rumors of their alleged affair to distract the public from an ongoing war with Switzerland. |
| 8 | 77 | The Java Jive | 1999-08-06 | 60 | In a world reminiscent of the Roaring Twenties, the Sliders confront Rembrandt's evil double, a crooked cop tied to gangsters dealing in...bootleg coffee. |
| 9 | 78 | The Return of Maggie Beckett | 1999-08-13 | 60 | Peril awaits Maggie in her home town of Fresno, Cal., where she's mistaken for her double: a decorated astronaut who was presumably killed on a mission to Mars. |
| 10 | 79 | Easy Slider | 1999-08-20 | 60 | Mallory falls for a rebel with a cause. She's the driven, sensuous leader of a gang of motorcyclists combatting authority in a world where gas-powered vehicles are outlawed. |
| 11 | 80 | Requiem | 1999-09-10 | 60 | A beloved, long-lost Slider contacts Rembrandt, who subsequently winds up being used by the crafty Kromaggs in a biotechnological plot to eliminate all humans. |
| 12 | 81 | Map of the Mind | 1999-09-17 | 60 | The vortex deposits the Sliders in a "neural remapping center," where Diana is mistaken for a patient: an internee prepped for brain surgery that quashes individuality. |
| 13 | 82 | A Thousand Deaths | 1999-09-24 | 60 | At a state-of-the-art entertainment center that offers role-playing scenarios, Maggie is thrust into a virtual-reality drama: a Civil War battlefield that traumatizes her. |
| 14 | 83 | Heavy Metal | 1999-10-01 | 60 | The sliders exit a vortex in the middle of the ocean, and must join the crew of a pirate ship in order to get back to California. |
| 15 | 84 | To Catch a Slider | 2000-01-14 | 60 | The sliders must find a gem needed to repair their malfunctioning timer. |
| 16 | 85 | Dust | 2000-01-21 | 60 | The group lands on a world where Rembrandt is regarded as a deity. |
| 17 | 86 | Eye of the Storm | 2000-01-28 | 60 | In their final encounter with Dr. Geiger, the scientist reveals that he can separate Mallory from his double Quinn. |
| 18 | 87 | The Seer | 2000-02-04 | 60 | On a world with a television program based on the sliders' adventures, a psychic predicts the sliders' fate: they die in their next slide. He begs Rembrandt, Maggie, Diana and Mallory stay, although once again they do not want to stay. Their timer is destroyed and they have to find another way out, but there's a catch, only one can go. |
Series Cast
| | | | |
| --- | --- | --- | --- |
| | Cleavant Derricks | as Rembrandt "Crying Man" Brown | |
| | Sabrina Lloyd | as Wade Welles | |
| | Jerry O'Connell | as Quinn Mallory | |
| | John Rhys-Davies | as Professor Maximillian Arturo | |
| | Kari Wuhrer | as Maggie Beckett | |
| | Tembi Locke | as Diana Davis | |
| | Charlie O'Connell | as Colin Mallory | |
| | Robert Floyd | as Quinn "Mallory" Mallory | |
Series Crew
| | Position | Name |
| --- | --- | --- |
| | Camera Operator | William Waring |
| | Producer | Tim Iacofano |
| | Stunt Coordinator | Tony Morelli |
| | Key Grip | Harvey Fedor |
| | Unit Production Manager | Jan DeWitt |
| | Post-Production Supervisor | Paul M. Leonard |
| | Stunt Coordinator | J.J. Makaro |
| | Co-Executive Producer | Tracy Tormé |
| | Creator | Tracy Tormé |
| | Executive Producer | Tracy Tormé |
| | Co-Producer | Janice Cooke-Leonard |
| | Director Of Photography | Peter F. Woeste |
| | Unit Production Manager | Brent O'Connor |
| | Second Assistant Director | Suzanne Geiger |
| | Associate Producer | Cathy M. Frank |
| | Co-Executive Producer | Paul Jackson |
| | Supervising Producer | Paul Jackson |
| | Executive Producer | John Landis |
| | Stunt Coordinator | Yves Camerson |
| | Executive Story Editor | Nan Hagan |
| | Story Editor | Nan Hagan |
| | Executive Producer | David E. Peckinpah |
| | Second Assistant Director | Brett Dowler |
| | Producer | Richard Compton |
| | Executive Story Editor | Scott Smith Miller |
| | Story Editor | Scott Smith Miller |
| | Executive Story Editor | Jon Povill |
| | Producer | Jon Povill |
| | Co-Executive Producer | Tony Blake |
| | Supervising Producer | Tony Blake |
| | First Assistant Director | Richard Flower |
| | Executive Producer | Leslie Belzberg |
| | Creator | Robert K. Weiss |
| | Executive Producer | Robert K. Weiss |
| | Co-Executive Producer | Jacob Epstein |
| | Executive Producer | Jacob Epstein |
| | Associate Producer | Bruce Golin |
| | Co-Producer | Bruce Golin |
| | Co-Producer | Jeff Barmash |
| | Co-Producer | George Erschbamer |
| | Co-Producer | Murray Shostak |
| | Consulting Producer | Josef Anderson |
| | Executive Producer | Alan Barnette |
| | Production Designer | Jeffrey L. Goldstein |
| | First Assistant Director | Robert M. Williams, Jr. |
| | Music | Mark Mothersbaugh |
| | Editor | Michael B. Hoggan |
| | Transportation Coordinator | Geoff Williams |
| | First Assistant Director | Mick MacKay |
| | Unit Manager | Mick MacKay |
| | Post-Production Supervisor | Pam Fitzgerald |
| | First Assistant Director | Anthony Atkins |
| | Editor | Ron Spang |
| | Script Supervisor | Janet Munro |
| | Stunt Coordinator | Gary Baxley |
| | Production Designer | Steve Geaghan |
| | Director Of Photography | Glenn MacPherson |
| | Music | Dennis McCarthy |
| | Producer | Steve Ecclesine |
| | Producer | Les Kimber |
| | Associate Producer | Marianne Canepa |
| | Extras Casting | Lisa Ratke |
| | Costume Designer | Susan de Laval |
| | Art Director | Lance King |
| | Property Master | Don Buchanan |
| | Set Decorator | Andrea French |
| | Construction Coordinator | Jim Geddes |
| | Camera Operator | Julian Chojnacki |
| | Gaffer | Don Saari |
| | Key Grip | Dave Gordon |
| | Hair Stylist | Anji Bemben |
| | Sound Mixer | Martin Fossum |
| | Location Manager | Scott Walden |
| | Script Supervisor | Pattie Robertson |
| | Head Painter | Marco Lytviak |
| | Production Coordinator | Nancy Gullett |
| | Transportation Coordinator | Mark Gould |
| | Music Editor | Allan K. Rosen |
| | Sound Effects Editor | Bill Wistrom |
| | Sound Effects Editor | Mace Matiosian |
| | Editor | Tammis Chandler |
| | Co-Producer | George Grieve |
| | Line Producer | George Grieve |
| | Production Manager | George Grieve |
| | Unit Production Manager | George Grieve |
| | First Assistant Director | Allan Harmon |
| | Second Assistant Director | Mark D. Currie |
| | Production Accountant | Kymn Crowson-Brettoner |
| | Set Decorator | Robert Davidson |
| | Location Manager | Dean Stoker |
| | Visual Effects Supervisor | Robert D. Bailey |
| | Visual Effects Supervisor | John Allison |
| | Visual Effects Producer | Susan A. Jones |
| | Transportation Coordinator | Bob Dennett |
| | Production Coordinator | Michele Futerman |
| | Gaffer | Len Wolfe |
| | Special Effects | Michael Blacklock |
| | Head Painter | Roland Gervais |
| | Sound Mixer | Sebastian Salm |
| | Costume Designer | Christina McQuarrie |
| | Hair Stylist | Robert Pandini |
| | Supervising Sound Editor | Joseph A. Johnston |
| | Music Editor | Kim Naves |
| | Extras Casting | Andrea Brown |
| | Music | Danny Lux |
| | Editor | Leon Seith |
| | Visual Effects Supervisor | John F. K. Parenteau |
| | Visual Effects Supervisor | Tony Stutterheim |
| | Production Designer | Michael Nemirsky |
| | Editor | Alan Shefland |
| | Camera Operator | Glen Treilhard |
| | Production Coordinator | Michael Rosser |
| | Consulting Producer | Sean Clark |
| | Editor | Brian L. Chambers |
| | Music | Anthony Marinelli |
| | Creative Consultant | Steve Brown |
| | Director Of Photography | Robert A. Hudecek |
| | Production Designer | Bill Malley |
| | Editor | Bill Zabala |
| | First Assistant Director | Julia Done |
| | Second Assistant Director | Julia Done |
| | Camera Operator | Rod Parkhurst |
| | Set Decorator | Peter Hinton |
| | Location Manager | Rino Pace |
| | Visual Effects Supervisor | Eric Alba |
| | Visual Effects Supervisor | Jim Finn |
| | Construction Coordinator | Rick Stranan |
| | Gaffer | Steve Jackson |
| | Key Grip | Bill Flanagan |
| | Script Supervisor | Nancy Eagles |
| | Special Effects | Rory Cutler |
| | Head Painter | Elmar Theissen |
| | Hair Stylist | Sanna Seppanen |
| | Sound Mixer | Robert Young |
| | Supervising Sound Editor | Kyle Wright |
| | Music Editor | Fernand Bos |
| | Extras Casting | James Forsyth |
| | Music | Stephen Graziano |
| | Sound Mixer | Patrick Ramsay |
| | Editor | Edward Salier |
| | Property Master | Phil Gough |
| | Hair Stylist | Malcolm Marsden |
| | Producer | Mychelle Deschamps |
| | CGI Supervisor | Ken Stranahan |
| | Visual Effects Supervisor | Ken Stranahan |
| | CGI Supervisor | Don Waller |
| | Script Supervisor | Kimi Webber |
| | Sound Mixer | Rick Patton |
| | Editor | Casey Brown |
| | Sound Mixer | Larry Sutton |
| | Art Director | Yvonne Hurst |
| | Second Assistant Director | Stacey Brodie-Bedard |
| | First Assistant Director | Bruce Humphrey |
| | Casting | John A. Aiello |
| | Visual Effects Supervisor | Mark Kochinski |
| | Art Director | Beala Neel |
| | Set Decorator | Natali Kendrick Pope |
| | Sound Mixer | Kenn Michael Fuller |
| | Music Editor | Bradley A. Segal |
| | Costume Designer | Karen Patch |
| | First Assistant Director | Bob Williams, Jr. |
| | Production Designer | Colin D. Irwin |
| | Visual Effects Coordinator | Mark Ellis |
| | Production Designer | Jill Scott |
Related News
TVMaze