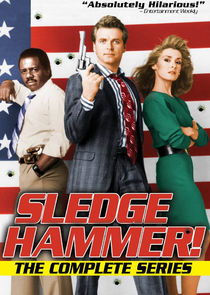 Meet Inspector Sledge Hammer, a new kind of hero who makes Rambo look like Pee Wee Herman. Sledge is the trigger-happy lawman whose hatred of criminal scum and yogurt eatin' creeps was matched only by his love of excessive force and a .44 Magnum. Over the next two seasons, this hilariously deranged lampoon of Dirty Harry and plenty of other targets became one of the most notorious series in television history and launched a rabid cult of fans that grows to this day.
Series Overview
Rating
imDb Rating: 8.2 (5,662 Votes)
Metascore: N/A
Plot
The adventures of a deranged and dumb police detective who always looks for the most violent solution to any problem.
Details
Rated: N/A
Released: 23 Sep 1986
Runtime: 30 min
Genre: Action, Comedy
Director: N/A
Writer: Alan Spencer
Actors: David Rasche, Anne-Marie Martin, Harrison Page, Leslie Morris
Language: English
Country: USA
Awards: 1 nomination.
Total Seasons: 2
Previous Episode
Here's to You, Mrs. Hammer
Episode 2x19; Feb 12, 1988
Sledge runs into his best bud from high school, now a defense lawyer. Rekindling of their friendship comes to a halt when he learns that his friend is about to marry his ex-wife. Sledge is forced to face the fact that he has no one.
Previous Episodes 2x19: Here's to You, Mrs. Hammer


2x18: It Happened What Night? 2x17: The Secret of My Excess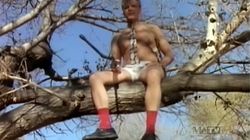 2x16: Suppose They Gave a War and Sledge Came?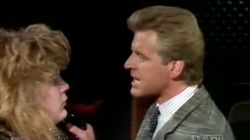 2x15: Sledge, Rattle, 'N' Roll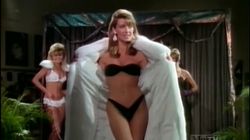 2x14: Model Dearest 2x13: They Call Me Mr. Trunk


2x12: Icebreaker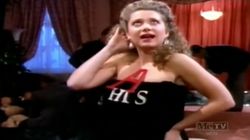 2x11: Sledge in Toyland

View All Episodes
Cast
David Rasche as Inspector Sledge Hammer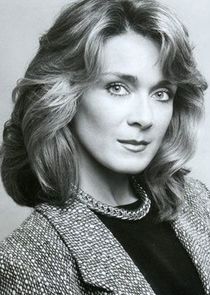 Anne-Marie Martin as Detective Dori Doreau
Harrison Page as Captain Trunk
View Full Cast
Recent News
Sledgehammer Training with Intent
Long time readers of the site know that I'm a fan of the sledgehammer, both for power development and conditioning. World champion fighters were swinging sledgehammers before any of us were born (ex. Jack Dempsey), and they continue to do so today. As a resul…
via NewsAPI
View More Related News
Skip to:
Season 1
| Episode No. | No. Overall | Title | Airdate | Runtime | Summary |
| --- | --- | --- | --- | --- | --- |
| 1 | 1 | Under the Gun | 1986-09-23 | 30 | Violence-prone Sledge Hammer is assigned to head up the investigation when the mayor's daughter is abducted, but he predictably objects to a requirement that he work with female detective Dori Doreau. |
| 2 | 2 | Hammer Gets Nailed | 1986-09-26 | 30 | A local TV newscaster creates bitter public feeling toward the police department when he reports and editorializes adversely on what he sees during a day-long ride with Sledge and Dori. |
| 3 | 3 | Witless | 1986-10-03 | 30 | When an organized crime boss puts a price on his head, Sledge is able to take refuge with a peace-loving "Maninote" farmer and his daughter. |
| 4 | 4 | They Shoot Hammers, Don't They? | 1986-10-17 | 30 | Prison escapee John Kogan commandeers a bus and launches a one-man wave of crime and violence, pledging to stop only if Sledge agrees to meet him in a one-on-one gunfight. |
| 5 | 5 | Dori Day Afternoon | 1986-10-24 | 30 | Sledge and Dori find themselves in a hostage situation as a result of a foiled bank robbery. |
| 6 | 6 | To Sledge, with Love | 1986-10-31 | 30 | Sledge is assigned to bring order to a notoriously dangerous local high school that is dominated by four young toughs who supply stolen cars to a crime boss. |
| 7 | 7 | All Shook Up | 1986-11-07 | 30 | Sledge goes undercover to learn why Elvis impersonators are being systematically murdered with a gold microphone. |
| 8 | 8 | Over My Dead Bodyguard | 1986-11-14 | 30 | The commissioner personally assigns Sledge to guard Captain Trunk in order to ensure the Captain's safety until he is able to provide critical testimony before a grand jury. |
| 9 | 9 | Magnum Farce | 1986-11-22 | 30 | Sledge becomes even more violent than usual as part of an attempt to infiltrate a group of vigilante police officers who are executing recently acquitted criminal defendants. |
| 10 | 10 | If I Had a Little Hammer | 1986-11-29 | 30 | Sledge and Dori pose as a well-to-do childless couple in an attempt to catch a pair of thieves who steal babies and sell them to prospective parents with ready cash. |
| 11 | 11 | To Live and Die on TV | 1986-12-13 | 30 | Sledge becomes a contestant on "The Million Dollar Question" in an attempt to prove that the show's host was responsible for the murder of a successful contestant. |
| 12 | 12 | Miss of the Spider Woman | 1986-12-20 | 30 | An exotic woman attempts to extract revenge on her ex-lover by poisoning him, but the near-sighted assassin gives the poison to Sledge instead. |
| 13 | 13 | The Old Man and the Sledge | 1987-01-03 | 30 | Sledge tries to provide help and guidance to Gil Yates, a retired trigger-happy police officer whom he idolized as a boy. |
| 14 | 14 | State of Sledge | 1987-01-10 | 30 | After Sledge arrests the leader of a Satanic cult, the undermanned precinct soon finds itself under siege by a mob of the cult leader's bloodthirsty followers. |
| 15 | 15 | Haven't Gun, Will Travel | 1987-01-17 | 30 | Sledge experiences a complete loss of confidence when his beloved .44 Magnum is stolen by a conniving gang of thieves. |
| 16 | 16 | The Color of Hammer | 1987-01-24 | 30 | When a hard-line judge is blackmailed and later murdered, Sledge and Dori's best available clue is that he was an inveterate pool player. |
| 17 | 17 | Brother, Can You Spare a Crime? | 1987-01-31 | 30 | A man shows up claiming to be Hammer's brother but Hammer claims he doesn't have a brother. Everyone's taken with him including Doreau who goes out with him. But while on their date she catches him in a lie proving that he isn't Hammer's brother. |
| 18 | 18 | Desperately Seeking Dori | 1987-02-07 | 30 | Bad news for the city's scum suckers: a blow to the head results in Dori Doreau adopting the ultra-violent personality and mannerisms of her partner, Sledge Hammer. |
| 19 | 19 | Sledgepoo | 1987-02-14 | 30 | The Earl of Curl beauty parlor is a front for a cat burglar ring targeting wealthy women. Sledge infiltrates the ring by going undercover as a second-story man. |
| 20 | 20 | Comrade Hammer | 1987-02-21 | 30 | Sledge and Dori must safely escort a defecting Soviet scientist on a passenger train filled with communist agents determined to take him back. |
| 21 | 21 | Jagged Sledge | 1987-04-21 | 30 | Sledge is on trial for the cold-blooded murder of racketeer Hugo Victor. Serving as his own attorney, Sledge sets out to prove his innocence in the face of overwhelming evidence of his guilt. |
| 22 | 22 | The Spa Who Loved Me | 1987-04-28 | 30 | A bevy of bikini-clad 'terrorettes' steal a nuclear warhead and threaten to blow up the city unless their billion dollar demand is met. Sledge and Dori trace the suspects to a health spa operated by aerobics video magnate Jill Taylor. |
Season 2
| Episode No. | No. Overall | Title | Airdate | Runtime | Summary |
| --- | --- | --- | --- | --- | --- |
| 1 | 23 | A Clockwork Hammer | 1987-09-17 | 30 | Sledge is abducted by a former television executive whose brainwashing operation reprograms its victim's minds through unrelenting and unmerciful exposure to television programming. |
| 2 | 24 | Big Nazi on Campus | 1987-09-24 | 30 | Sledge and Dori investigate the murder of a history student who was studying Hitler's Third Reich. Suspects include her burly quarterback boyfriend and her kindly, old history professor. |
| 3 | 25 | Play It Again, Sledge | 1987-10-01 | 30 | When Sledge gets suspended he decides to try being a P.I. |
| 4 | 26 | Wild About Hammer | 1987-10-08 | 30 | A female cop with a sadistic/ masochistic fetish falls for and kidnaps Sledge. |
| 5 | 27 | The Death of a Few Salesmen | 1987-10-15 | 30 | Sledge poses as an Australian car magnate, Crocodile Bruce, to catch the killer of used car dealers. |
| 6 | 28 | Vertical | 1987-10-29 | 30 | While suffering from vertigo, Sledge must protect the girlfriend of a mobster. |
| 7 | 29 | Dressed to Call | 1987-11-05 | 30 | Sledge must discover who's making threatening calls to a radio psychologist. |
| 8 | 30 | Hammer Hits the Rock (a.k.a. Sledge on the Rock) | 1987-11-12 | 30 | Sledge poses as an assassin to discover a mobster's secret hideout. |
| 9 | 31 | Last of the Red Hot Vampires | 1987-11-19 | 30 | An old-time actor who played vampires in the movies dies, but a vampire is then seen at two murders where the victims are drained of blood. |
| 10 | 32 | Hammeroid | 1987-11-26 | 30 | After breaking nearly all his bones, Sledge encases himself in a robotic suit to stop a robot. |
| 11 | 33 | Sledge in Toyland | 1987-12-03 | 30 | Toy company tycoon Milo Tieup is in a hotel room with his mistress preparing for a romantic tryst. While she is in the bathroom, a toy tank sneaks into the room through a doggie door, and shoots Tieup with a real bullet. Hammer and Doreau arrive at the scene, and question the mistress. Upon reporting back to Captain Trunk, Hammer accidentally let's it slip to Mrs. Tieup about her husband's affair. It turns out she was having her own affair with the company's lead toy designer, and that they were together when the murder took place. A short time later, the mistress winds up up dead as well having been killed in her bathtub by a toy submarine. Hammer and Doreau suddenly find themselves without suspects and a murderer still on the loose. |
| 12 | 34 | Icebreaker | 1987-12-10 | 30 | When a Britsh agent arrives and informs them of a terrorist in the city, Sledge and Dorreau work with him. When Dorreau takes a liking to him Sledge butts in and Dorreau is upset with him. |
| 13 | 35 | They Call Me Mr. Trunk | 1987-12-17 | 30 | Trunk must solve the puzzle of why the army has surrounded the entire precinct before the entire staff dies. |
| 14 | 36 | Model Dearest | 1988-01-07 | 30 | Dori poses as a model to get the dirt on a white slavery ring. |
| 15 | 37 | Sledge, Rattle, 'N' Roll | 1988-01-15 | 30 | Hammer investigates the mysterious deaths of a heavy metal group and their manager. |
| 16 | 38 | Suppose They Gave a War and Sledge Came? | 1988-01-22 | 30 | To investigate the death of a prominent businessman, Sledge joins a weekend war gaming organization. |
| 17 | 39 | The Secret of My Excess | 1988-01-29 | 30 | Sledge tries to find the whereabouts of a woman for the Governor. |
| 18 | 40 | It Happened What Night? | 1988-02-05 | 30 | The precinct thinks that Sledge and Dori have slept together when all that appears on a surveillance tape is them drunk and in bed. |
| 19 | 41 | Here's to You, Mrs. Hammer | 1988-02-12 | 30 | Sledge runs into his best bud from high school, now a defense lawyer. Rekindling of their friendship comes to a halt when he learns that his friend is about to marry his ex-wife. Sledge is forced to face the fact that he has no one. |
Series Cast
| | | | |
| --- | --- | --- | --- |
| | David Rasche | as Inspector Sledge Hammer | |
| | Anne-Marie Martin | as Detective Dori Doreau | |
| | Harrison Page | as Captain Trunk | |
Series Crew
| | Position | Name |
| --- | --- | --- |
| | Producer | Thomas Kane |
| | Story Editor | Chris Ruppenthal |
| | Associate Producer | Robert Ewing |
| | Executive Producer | William P. D'Angelo |
| | Executive Story Editor | Brian Pollack |
| | Executive Story Editor | Mert Rich |
| | Creator | Alan Spencer |
| | Executive Producer | Alan Spencer |
| | Executive Producer | Robert Lovenheim |
| | Supervising Producer | Ron Friedman |
| | Co-Producer | Robert Birnbaum |
| | Co-Producer | Alan C. Blomquist |
| | Associate Producer | Byron Chudnow |
| | Co-Producer | Jim Ragan |
| | Creative Consultant | Leonard B. Stern |
| | Story Editor | Mark Curtiss |
| | Story Editor | Rod Ash |
| | Casting | Cathy Henderson |
| | Casting | Barbara Hanley |
Related News
TVMaze