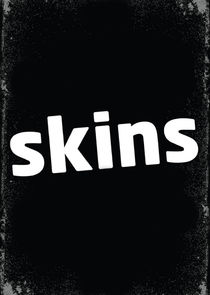 Irreverent comedy drama from the makers of Shameless, which follows the messy lives, loves, delirious highs and inevitable lows of a group of raucous teenage friends in Bristol.
Series Overview
Rating
imDb Rating: 8.2 (70,290 Votes)
Metascore: N/A
Plot
The story of a group of British teens who are trying to grow up and find love and happiness despite questionable parenting and teachers who more want to be friends (and lovers) rather than authority figures.
Details
Rated: TV-MA
Released: 25 Jan 2007
Runtime: 46 min
Genre: Drama
Director: N/A
Writer: Jamie Brittain, Bryan Elsley
Actors: Kaya Scodelario, Hannah Murray, Nicholas Hoult, Joe Dempsie
Language: English
Country: UK
Awards: 7 wins & 31 nominations.
Total Seasons: 7
Previous Episode
Skins Rise (2)
Episode 7x6; Aug 05, 2013
Cook, Charlie and Emma are on the run. They take refuge in Emma's parent's house in the middle of nowhere. Things start to get worse as Louie finds them.
Previous Episodes

7x6: Skins Rise (2)


7x5: Skins Rise (1)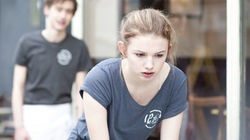 7x4: Skins Pure (2)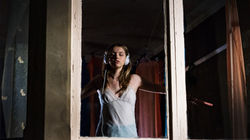 7x3: Skins Pure (1)


7x2: Skins Fire (2)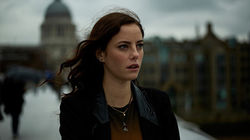 7x1: Skins Fire (1)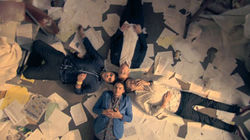 6x10: Everyone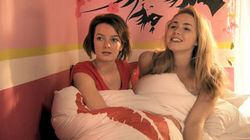 6x9: Mini & Franky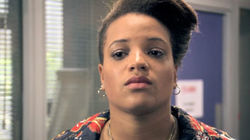 6x8: Liv

View All Episodes
Cast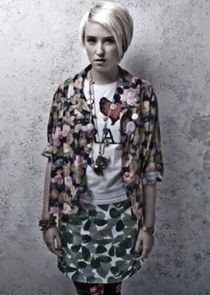 Lily Loveless as Naomi Campbell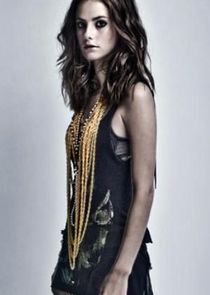 Kaya Scodelario as Elizabeth "Effy" Stonem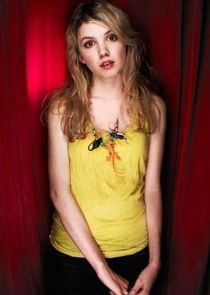 Hannah Murray as Cassie Ainsworth
Kathryn Prescott as Emily Fitch
Jack O'Connell as James Cook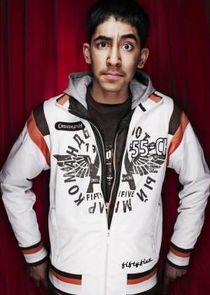 Dev Patel as Anwar Kharral
View Full Cast
Skip to:
Season 1
Episode No.
No. Overall
Title
Airdate
Runtime
Summary
1
1
Tony
2007-01-25
60

The first episode of Skins introduces viewers to a gang of friends through their leader, Tony.

Tony makes plans for Sid to lose his virginity at Abigail's party. However, Sid ends up buying £300 of drugs, which they must somehow pay back. At the party, Sid gets chatting to Cassie, but she soon overdoses on sleeping pills. She recovers on the way to the hospital, but the gang manage to crash Abgail's dad's car into the harbour.

2
2
Cassie
2007-02-01
60

Cassie has difficultly coming to terms with her eating disorder and tries to find out if Sid loves her. She leaves the clinic pretending to have recovered, but ends going back there when things don't go as planned.

3
3
Jal
2007-02-08
60

Jal practises for the Young Musician of the Year competition in the midst of dealing with a difficult father and brothers at home. Sid's drug dealer catches up to him as Michelle learns that he is love with her.

4
4
Chris
2007-02-15
60

Chris' mother abandons him and their home, leaving only £1000 to look after him. He soon blows the money on parties and drugs and gets evicted by a squatter. Meanwhile, Sid and Cassie go on a date as Chris looks to teacher Angie for help.

5
5
Sid
2007-02-22
60

Sid's life begins to fall apart when he starts failing at school and gets nowhere with Michelle as she is with Tony. He even manages to upset Cassie enough for her to attempt suicide as Tony furthers his schemes.

6
6
Maxxie & Anwar
2007-03-01
60

On the school trip to Russia, Tony tries to seduce Maxxie, but they are seen by Michelle. Meanwhile, Anwar gets a girl but falls out with Maxxie over religion and sexuality. Anwar gets in hot water with the girl's husband. He is saved by Maxxie but their friendship is slow to recover.

7
7
Michelle
2007-03-08
60

Michelle dumps Tony when he won't admit seducing Maxxie. Realizing he has cheated before, she turns to Sid, but he is now in love with Cassie. Michelle soon meets Abigail's brother Josh and hook up. Tony manages to break them up, but Michelle won't take him back.

8
8
Effy
2007-03-15
60

Tony's sister Effy is led into trouble by a vengeful Josh. Sid tells Tony that no-one likes him anymore and goes to meet up with Cassie. They kiss, but Sid decides he must help Tony find Effy. Finding her drugged, Tony is almost forced into sex with her by Josh, but he backs down. At the hospital, Tony's parents blame him for what happened, but he and Sid make up.

9
9
Everyone
2007-03-22
60

As Cassie moves to Scotland unaware that Sid loves her, Anwar tries to make up with Maxxie. Chris learns that Angie has a fiance. Tony attempts to get back with Michelle, but then something unexpected happens...
Season 2
| Episode No. | No. Overall | Title | Airdate | Runtime | Summary |
| --- | --- | --- | --- | --- | --- |
| 1 | 10 | Tony and Maxxie | 2008-02-11 | 60 | While Tony recovers from his accident, Maxxie leaves college to follow his dream of being a dancer. Auditions are held for the school musical production as Maxxie helps Tony relearn how to write his name. |
| 2 | 11 | Sketch | 2008-02-18 | 60 | Sketch is a girl obsessed with Maxxie, despite him being gay. She ends up casing trouble for the gang and accusing a teacher of molesting her during auditions for Osama: The Musical. She drugs Michelle and takes her part in the play. She kisses Maxxie as part of the performance, but he remains uninterested in her. She is left in front of the audience in tears. |
| 3 | 12 | Sid | 2008-02-25 | 60 | Sid's life is falling apart; Tony, his best friend, may never be the same again and Cassie has left him for Scotland. Just when things couldn't get worse, his dad dies in the night leaving him all alone. |
| 4 | 13 | Michelle | 2008-03-03 | 60 | Michelle takes Chris, Anwar, Maxxie, Jal, Sid and Scarlet, her new stepsister, camping for her birthday. Michelle sleeps with Sid after learning of his father's death. Tony doesn't go, but sends her a watch as a present. Anwar gets together with Sketch, upsetting Maxxie. Michelle and Sid become a couple, just as Cassie comes home. |
| 5 | 14 | Chris | 2008-03-10 | 60 | Chris is expelled from college and seeks Jal's advice. Meanwhile, Tony is determined to get back who he was before. Chris and Jal get together, with Chris even getting a job, but he cheats on her with Angie. Jal later finds out she is pregnant. |
| 6 | 15 | Tony | 2008-03-17 | 60 | Tony goes for a college interview where he meets a girl who helps him get over his sexual inadequacy and behavioural problems. |
| 7 | 16 | Effy | 2008-03-24 | 60 | Sid and Michelle break up. Cassie starts sleeping around to forget Sid. In the midst of art coursework and the annoying Pandora, Effy must help them all sort things out. |
| 8 | 17 | Jal | 2008-03-31 | 60 | During exam revision, Maxxie gets a new boyfriend as Jal tries to come to terms with her secret pregnancy. However, Chris also has a deadly secret… |
| 9 | 18 | Cassie | 2008-04-07 | 60 | What's the matter with Cassie? She's back together with Sid, Chris is on the mend, Michelle and Tony are back with each other and A-level exams are finally over. So to celebrate, Sid has organised a dinner party where everyone can try to get along. But how can they? Jal is lying to Chris, Chris is lying to everyone, including himself. And when it finally gets too much, Cassie runs. She runs and runs and keeps on going - until she arrives at a totally magical place, where the people are friendly and she can get along. But can she be happy? |
| 10 | 19 | Everyone | 2008-04-14 | 60 | Today is exam results day and Chris's funeral. The gang are barred from attending by Chris's dad, so Tony and Sid steal the coffin so they can have their own service. After giving it back, they watch the proper service from the hill. Afterwards they open their exam results. Maxxie invites Anwar to London. Tony and Michelle say goodbye and give Sid a plane ticket to New York so he can search for Cassie. |
Season 3
| Episode No. | No. Overall | Title | Airdate | Runtime | Summary |
| --- | --- | --- | --- | --- | --- |
| 1 | 20 | Everyone | 2009-01-22 | 60 | It's the first day of term at Roundview College and a new gang is forming. Best friends Freddie (Luke Pasqualino), JJ (Ollie Barbieri), and Cook (Jack O'Connell) are en-route to college. Their world collides with Effy's (Kaya Scodelario), and Cook is intrigued – this trouble maker has met his match. However, both Freddie and JJ are equally smitten. Identical twin sisters, Katie (Megan Prescott) and Emily (Kathryn Prescott), prepare for their first day; as per usual, Katie walks all over her sister Emily. Once at college, Effy and Katie clock one another immediately, whilst Effy's best mate Pandora (Lisa Backwell) tells Effy she wants to lose her virginity "asap". At college, Cook tries to charm the girl sitting next to him but instead winds her up. Naomi (Lily Loveless) doesn't suffer fools gladly and grasses Cook up. Effy issues smitten Freddie, JJ and Cook with a challenge to be completed by the end of the day. The winner will get to 'know her' better. And so the first day at college begins... |
| 2 | 21 | Cook | 2009-01-29 | 60 | It's Cook's (Jack O'Connell) 17th birthday, and half the college have been invited to his uncle's pub to witness a night Cook believes will go down in history. The girls get are about to leave when Freddie (Luke Pasqualino) gets a phone call from his sister Karen (Klariza Clayton). She's at her best friend Kayleigh's (Amy Burnett) engagement party and they want to get the party started. The gang head off uninvited. Cook attracts the attention of Kayleigh's dad, notorious local gangster Johnny White (Mackenzie Crook). The party is a timid affair, so - ignoring Freddie's warnings about Johnny White - Cook decides to do as the Cookie monster does and up the tempo, and the evening takes a turn for the worst. The gang manage to escape, but split up afterwards after Cook tries to come onto the girls. Freddie tells him he is tired of looking after him and leaves Cook and JJ to go to a local stripclub/prostitute agency, where JJ refuses to go further than kissing and Cook overhears Johnny White in the next room. He plans to blackmail him, and the gangster antagonises him until JJ has to forcibly restrain Cook from beating him. Cook realises what he's done when Johhny tells him: "The next time I see you...you're dead." He leaves and ends up outside Freddie's house at six in the morning, and the two share an intense heart-to-heart about their friendship, while Freddie agrees to look after him again. |
| 3 | 22 | Thomas | 2009-02-05 | 60 | Thomas (Merveille Lukeba) arrives alone in the UK from the Congo. His family are due to join him in a few days, and he has to find somewhere for them to live. He finds an abandoned flat on an estate, but little does he know that local gangster Johnny White (Mackenzie Crook) is his new landlord, and there's no way Johnny's going to let him live there for free. Thomas has to fend for himself, but a chance encounter at a bus stop, and a mutual love of doughnuts brings him together with Pandora (Lisa Backwell) and Effy (Kaya Scodelario). They head to Effy's house, where they find Effy's mum, Anthea Stonem (Morwenna Banks), has a surprise visitor, her husband's boss, Steve (David Baddiel). It's fate for Pandora and Thomas, who hit it off immediately: she takes him to see her Aunt Elizabeth (Maureen Lipman), who just might have the answer to Thomas's insolvency, with a rather unconventional money-making scheme. This episode was written by Daniel Kaluuya, the former Posh Kenneth in the two first series of Skins and Bryan Elsley. |
| 4 | 23 | Pandora | 2009-02-12 | 60 | With the first and only boy Pandora's ever fancied having been deported, Pandora is desperate for some fun and decides to throw a party. Unknown to Pandora, Katie has used some special ingredients in the chocolate brownies, which take the party to another level. Effy knows, but hasn't warned Pandora or her mum Angela (Sally Phillips), who is munching happily on the choccie treats. Effy can only look on while her best friend's mum's behaviour gets increasingly bizarre. Pandora grabs the fun where she can, and towards the end of the evening lets her heart rule her head… but will she regret it in the morning, and will her best mate forgive her? Also guest starring (David Baddiel) as Steve, and (Harry Enfield) as Jim Stonem. |
| 5 | 24 | Freddie | 2009-02-19 | 60 | Freddie's the black sheep of his family, and seen as a waste of space. His big sister Karen (Klariza Clayton) has ambitions - she's reached the final of a TV talent show to find a new member of girl group Da Sexxbombz. Freddie despises her lust for celebrity but is emotionally blackmailed into sticking to the story she and their Dad, Leo (Simon Day), are spinning about their dead mother, all to look good in front of the cameras, and thereby increase her chances of success. He cringes at the whole thing. If this wasn't bad enough, living in the shadow of the increasingly reckless Cook is becoming too much to bear. When Effy turns up at his shed, Freddie doesn't know what to do with himself. There's a connection between them, there always has been, but this is shattered when Cook and JJ arrive. He feels torn between his family,his friends, and his heart, and the isolation is overwhelming. Will Freddie start to put himself first, or will he retreat to his shed, and beloved skateboard, as he always has before? Featuring a special guest performance from DJ Scott Mills. |
| 6 | 25 | Naomi | 2009-02-26 | 60 | Naomi (Lily Loveless) thinks she has the world worked out, and puts people in their appropriate boxes. There's her hippy mum (Olivia Colman); the adoration from Emily (Kathryn Prescott); Cook's (Jack O'Connell) insulting misogyny; and her politics teacher, Kieran's (Ardal O'Hanlon), flattery. She thinks she has them all sussed, and that it's only her who can see the truth. However, the upcoming student elections leave her at a loss, and her insecurities get the better of her. The trust and confidence inspired by a friend encourages her to stand up to her arch rival, the antithesis of everything she stands for, as her and Cook go head to head; but Naomi learns that nothing is black and white anymore. |
| 7 | 26 | JJ | 2009-03-05 | 60 | JJ's (Ollie Barbieri ) feeling lost and confused. The upset within the gang has taken its toll on him, and his fine balancing act has come unstuck. When he visits his psychiatric clinic, he just gets given more drugs. At home, his mother (Juliet Cowan) is worn out with it all, and away from the home, JJ can see his friends coming apart at the seams. With Effy (Kaya Scodelario) at such a low ebb, and the chance discovery of Cook (Jack O'Connell), Freddie (Luke Pasqualino) and Pandora's (Lisa Backwell) secrets, he feels the burden to be overwhelming. But an unlikely member of the gang - Emily (Kathryn Prescott ) - proves to be the true friend at his time of need. |
| 8 | 27 | Effy | 2009-03-12 | 60 | Effy (Kaya Scodelario) is at the lowest point, but this time there's no older brother at home to notice; and home life has deteriorated so much that it's even harder than ever for her to communicate. Katie (Megan Prescott), having usurped Effy as Queen Bee, takes every opportunity to rub in her superiority and highlight the fact that Freddie (Luke Pasqualino) is her man, and Effy is to keep her hands off. She invites Effy to a party in the woods, but there are stipulations - Effy has to drive, and Cook is not welcome. As they all head off, the car strains with tension - as secrets and rivalries build. Their paranoid state increases when they have a frightening run in with some poachers. Freddie manages to lighten the mood, and as they arrive at the campsite, they recover themselves and start to have fun. Effy finds some magic mushrooms, and they experiment. Katie's jealousy of Effy returns, as Effy becomes the centre of the action. The fun and excitement intensify, that is until it becomes clear someone has been tampering with their stuff. Hearing gun shots, they realise someone is charging towards them. The atmosphere darkens and any fun they were having disappears in an instant. Later, Effy gets the opportunity to follow her heart, but a decision she makes may be difficult to ever recover from. |
| 9 | 28 | Katie & Emily | 2009-03-19 | 60 | What a difference a party makes. Since their disaster in the forest, the twins' lives have descended into chaos. Katie is refusing to leave the house and must face her lack of control, while Emily is struggling with her feelings for Naomi. With the college ball approaching, a showdown is imminent. |
| 10 | 29 | Cook, Effy & Freddie | 2009-03-26 | 60 | When Freddie and JJ fall out over Cook, the confusion surrounding the gangs' love lives reaches a dramatic conclusion as the series' infamous love triangle is potentially brought to an end. |
Season 4
| Episode No. | No. Overall | Title | Airdate | Runtime | Summary |
| --- | --- | --- | --- | --- | --- |
| 1 | 30 | Thomas | 2010-01-28 | 60 | There's a party at one of Thomas' club nights and all the gang are there; Cook is still up to no good, Freddie is learning increasingly more about love and the girls are busy dancing. An accident during the evening, however, leaves Thomas feeling guilty and alienated from the rest of the group. Will their friendship survive? |
| 2 | 31 | Emily | 2010-02-04 | 60 | Emily and Naomi return home but are called in for questioning by the police. Emily discovers that Naomi was dealing drugs and that Sophia was pretending to be friends with them. Cook and Freddie try to keep away from Effy but neither can resist for long resulting in a fight. Emily finds a Naomi shrine in Sophia's locker. |
| 3 | 32 | Cook | 2010-02-11 | 60 | After failing to reign in his jealousy of Freddie and Effy's reunion and hospitalising the kid he beat up in a room full of witnesses, Cook finds himself in prison. When released on bail, he is forced to live with his mother due to the terms of his electronic tag. His mum is a successful artist who owns a mansion, but it's no holiday for Cook; he and his mum clash again and again. With few people to talk to, Cook is helped by an unlikely ally and begins to question his actions. |
| 4 | 33 | Katie | 2010-02-18 | 60 | Katie Fitch has a problem. Katie's family's bankrupt, and they've got nowhere to live. And under the strain of it all, Jenna and Rob seem to be headed for splitsville and James Fitch is scared. |
| 5 | 34 | Freddie | 2010-02-25 | 60 | Freddie and Effy use the Stonem house as a private place to drink, dance and fuck. Freddie is worried that he's failing his college work. Effy begins to act strangely, switching between depression and delusion and always drinking alcohol. After arguing with his dad and seeking advice from his grandfather, Freddie tries to fix things with Effy, to no avail. Cook becomes unusually compassionate and talks to Freddie about Effy, putting aside his own feelings for her. |
| 6 | 35 | JJ | 2010-03-04 | 60 | JJ is in love. But he thinks that the lovely Lara Lloyd is out of his league and lacks the courage to ask her out. After finally plucking up the courage, JJ realises that he's got to do it all by himself. Almost by himself anyway. But it's JJ's friends and family who are really messing things up. |
| 7 | 36 | Effy | 2010-03-11 | 60 | Effy has been in a psychiatric hospital recovering since she tried to take her own life. After lots of sessions with her counsellor John Foster, he tells her she is ready to go back home. Effy is worried she could slip back into her previous state, but John assures her that as long as she is disciplined she will be ok, and she will still visit him for sessions. |
| 8 | 37 | Everyone | 2010-03-18 | 60 | With A-level results in for most of the gang, thoughts about the past and the future are on their minds. Slowly the gang end up in the one place that makes sense. In their final moments, they are reunited once more and anything could happen. But one thing's for sure, it will be eventful, and for some, there's no going back. |
Season 5
| Episode No. | No. Overall | Title | Airdate | Runtime | Summary |
| --- | --- | --- | --- | --- | --- |
| 1 | 38 | Franky | 2011-01-27 | 60 | Franky starts at Roundview and is determined not to be a loner and things seem to be going well until she accidentally challenges Mini's position as queen bee and when she doesn't conform to Mini's expectations, she's spat out. Franky then meets Matty who understands and empowers her giving her the strength to stand up to Mini. Grace admires Franky, and a new gang is formed with Alo, Rich and Grace. Franky has finally found friends, but in doing so has started a war with Mini. |
| 2 | 39 | Rich | 2011-02-03 | 60 | Rich - or metal Rich to give him his proper name - uses his taste in properly extreme music to keep the world, especially girls, at bay. But when bromantic buddy Alo finds Rich's perfect woman, he is forced to harden the eff up and face his fears. To help him get there, he turns to Grace. Grace has to learn the ways of metal in order to impersonate a metal chick, but Rich doesn't make it easy, refusing to believe a lame-streamer could understand him. Will she crack his hard metal exterior? |
| 3 | 40 | Mini | 2011-02-10 | 60 | Mini is the Queen Bee at Roundview, right? But she's feeling under threat when Grace brings her new bf Franky to the charity fashion show meeting. What to do, hmmmm? She ends up sacking them both, she hasn't time for 'friends' like Grace. |
| 4 | 41 | Liv | 2011-02-17 | 60 | Mini knows how to get revenge. She befriends Franky, Rich, Alo et al. so she can totally isolate Liv who's is still having a scene with Nick. Throw a free house, a load of weed and an impromptu house party into the mix and it all gets a bit much for our Liv. |
| 5 | 42 | Nick | 2011-02-24 | 60 | Nick is the star of the school but following Matty's reappearance he becomes unsettled and as he sees Matty slip effortlessly into new friendships, old wounds come back to the surface. After realising that everything he thought he wanted is crushing him, Nick leaves it all behind and puts his faith in Matty. |
| 6 | 43 | Alo | 2011-03-03 | 60 | Alo is bored with his life on Creevey Farm and he ends up going to the city so that he can party and try and get laid. His parents decide to take him out of college in an attempt to force him to buckle down on the farm. Alo ends up throwing a party at the farm which ends up ruining the place. After his dad is hospitalised he finally realises that it's time for him to grow up. |
| 7 | 44 | Grace | 2011-03-10 | 60 | Grace believes in fairytales but she finds herself forced to face reality when Rich meets her father and he threatens to send her back to Mayberry's College for Young Ladies if her grades suffer. Grace's father ends up going back on his word, sending her to Mayberry's anyway even though her grades haven't dropped. Rich ends up asking her to marry her. |
| 8 | 45 | Everyone | 2011-03-17 | 60 | The gang are pulling together for the happy couple and putting their various differences and total messed-up situations aside for the day. But with lovely-but-shambolic Alo as best man, it's hardly a surprise that they run into trouble and become separated in the wilds of Somerset. |
Season 6
| Episode No. | No. Overall | Title | Airdate | Runtime | Summary |
| --- | --- | --- | --- | --- | --- |
| 1 | 46 | Everyone | 2012-01-23 | 60 | The gang go for a holiday in Morroco together to break the ice from the summer but, by the time they arrive back to Bristol everything has changed forever. Friendships fall apart while complicated and toxic relationships begin. And there are strangers in the mix who could either save or destroy them. |
| 2 | 47 | Rich | 2012-01-30 | 60 | Professor David Blood has banned Rich from visiting Grace in hospital and Rich is suffering. Alo tries to keep him out of trouble with a band practice, but Rich is committed to his love and he stands outside the hospital waiting for Grace's call. Eventually the call comes and Rich finds a way past security and breaks into Grace's room. The lovers are reunited, but they have a problem as Blood is moving Grace to another hospital in Zurich. Alo has other things on his mind and cracks begin to develop in the boys' friendship. It falls to Liv to bring the fractured group back together again. |
| 3 | 48 | Alex | 2012-02-06 | 60 | It's Alex Henley's first day at college, but he's not worried about fitting in or making new friends. He catches the eye of a fellow student and they hit it off immediately. Alex sees something special in Liv and draws her into his strange and wonderful world. But it can't last. Alex isn't used to having friends, and Liv invests a little bit too heavily in the distraction he provides. |
| 4 | 49 | Franky | 2012-02-13 | 60 | Franky is in a bad place - it's the week of her mock exams and she's unable to concentrate on her studies. Her friends are avoiding her, parental support makes her feel smothered and in her isolation she feels propelled towards Luke. He's bad news, but she feels as if he's the only person who understands her and she's intoxicated by him. Drawn into Luke's dangerous world, she finds an outlet for her anger and frustration. Burning bridges with family and friends, Franky is in more trouble than ever before. But help comes in unlikely forms, and out of the darkness a new friendship is born. |
| 5 | 50 | Mini | 2012-02-20 | 60 | Mini's mother has hooked up with a pervy new live-in boyfriend who Mini really dislikes. To make matters worse, Alo has broken the rules of their 'no strings attached' relationship and admitted that he is in love with her. Mini decides that she needs to get away and ends up seeking refuge in the arms of her father. |
| 6 | 51 | Nick | 2012-02-27 | 60 | Nick is in love with Franky, but the feelings aren't returned. He attempts to deal with the fact that Franky is nothing more than a friend but his feelings towards her increase. Matty gets in touch with his brother, Nick who is also in love with Franky and needs Nick's help to get him out of Morocco and back to Bristol. |
| 7 | 52 | Alo | 2012-03-05 | 60 | Alo still has no clue that Mini is pregnant with his baby. He attempts to get over her by going out with a new girl called Poppy Champion. Mini is soon a distant memory as things progress between the two of them. As Franky's efforts to convince him to see sense fall on deaf ears, Alo's days of refusing to grow up appear to be running out. |
| 8 | 53 | Liv | 2012-03-12 | 60 | Liv has been partying non-stop since her new best friend Alex came to Bristol, but after he goes away during the weekend she needs him the most, Liv seeks comfort in all her other friends, only to find out they have excluded her from their lives. Without anyone to rely on, Liv is forced to face school alone, and discovers she might not be as strong as she think she is. |
| 9 | 54 | Mini & Franky | 2012-03-19 | 60 | Mini and Franky are still held up in Mini's bedroom, but with Matty back in Bristol and Mini's ever-growing baby bump, time is quickly running out for the girls. Things come to a head when Mini's health takes a turn for the worse leaving them isolated and under pressure from family and friends. Grace appears through a phone call in this episode. |
| 10 | 55 | Everyone | 2012-03-26 | 60 | The exam results are in and Alex is throwing a leaving party that he hopes nobody will ever forget. Everybody's future hangs in the balance as Franky finds it hard to confront her past. The group is still in shock following Grace's death and time is running out for them to make things right. |
Season 7
| Episode No. | No. Overall | Title | Airdate | Runtime | Summary |
| --- | --- | --- | --- | --- | --- |
| 1 | 56 | Skins Fire (1) | 2013-07-01 | 60 | Effy has a dead end job as a receptionist for a leading London Hedge Fund. But as she stumbles across crucial financial information relating to a troubled deal and embarks on an affair with her wealthy boss, she finds out that she has bitten off more than she can chew. Her flatmate Naomi tries to stop Effy from ruining her life, but Effy cannot be reached; until tragedy strikes, which causes Emily to fly back from her job in New York. |
| 2 | 57 | Skins Fire (2) | 2013-07-08 | 60 | Naomi tries to recover from cancer without Emily knowing. Effy is sleeping with her boss and tries to get Dom's help to pull Jake's company out of a slump. |
| 3 | 58 | Skins Pure (1) | 2013-07-15 | 60 | Cassie, now aged 23 is adrift, alone and invisible in London, trying to make sense of her life. Slowly she realises that someone is following her. Cassie turns towards the unknown. A strange and poignant friendship is carved out of mutual loneliness, but can it survive exposure to the real world? |
| 4 | 59 | Skins Pure (2) | 2013-07-22 | 60 | Cassie goes to Wales to see her family accompanied with Jacob. As things go along, Cassie is no longer Jacob's mysterious model. |
| 5 | 60 | Skins Rise (1) | 2013-07-29 | 60 | Cook, now aged 21, has a job delivering drugs to Manchester revellers. When he is asked to help his employer's girlfriend find a house and finds that he is irresistibly attracted to her, he sets off a chain of events which will lead him into a world of savage revenge and a confrontation with his own violent past, and the truth to what happened to John Foster Is revealed. |
| 6 | 61 | Skins Rise (2) | 2013-08-05 | 60 | Cook, Charlie and Emma are on the run. They take refuge in Emma's parent's house in the middle of nowhere. Things start to get worse as Louie finds them. |
Series Cast
| | | | |
| --- | --- | --- | --- |
| | Lily Loveless | as Naomi Campbell | |
| | Kaya Scodelario | as Elizabeth "Effy" Stonem | |
| | Hannah Murray | as Cassie Ainsworth | |
| | Kathryn Prescott | as Emily Fitch | |
| | Jack O'Connell | as James Cook | |
| | Dev Patel | as Anwar Kharral | |
| | Mitch Hewer | as Maxxie Oliver | |
| | Aimee-Ffion Edwards | as Sketch | |
| | Lisa Blackwell | as Pandora Moon | |
| | Sean Teale | as Nick Levan | |
| | Ollie Barbieri | as Jonah Jeremiah "JJ" Jones | |
| | Will Merrick | as Aloysius "Alo" Creevey | |
| | Merveille Lukeba | as Thomas Tomone | |
| | Luke Pasqualino | as Freddie Mclair | |
| | Sebastian De Souza | as Matty Levan | |
| | Megan Prescott | as Katie Fitch | |
| | Freya Mavor | as Mini McGuinness | |
| | Joe Dempsie | as Christopher "Chris" Miles | |
| | Nicholas Hoult | as Tony Stonem | |
| | Alexander Arnold | as Rich Hardbeck | |
| | Mike Bailey | as Sid Jenkins | |
| | Jessica Sula | as Grace Violet | |
| | April Pearson | as Michelle Richardson | |
| | Dakota Blue Richards | as Franky Fitzgerald | |
| | Larissa Wilson | as Jal Fazer | |
| | Laya Lewis | as Liv Malone | |
Series Crew
| | Position | Name |
| --- | --- | --- |
| | Creator | Bryan Elsley |
| | Executive Producer | Bryan Elsley |
| | Creator | Jamie Brittain |
| | Executive Producer | George Faber |
| | Executive Producer | Charles Pattinson |
Related News
TVMaze