A period drama that depicts the ambitions and success stories of six people with Lee Bang Won as the central figure. Lee Bang Won was the third king in the Joseon Dynasty. He helped his father King Taejo establish the Joseon Dynasty.
Series Overview
Rating
imDb Rating: 8.8 (463 Votes)
Metascore: N/A
Plot
Story of the the foundation of the Joseon Dynasty in Korea and ambition, success and fall of several real and fictional characters.
Details
Rated: N/A
Released: 05 Oct 2015
Runtime: N/A
Genre: Drama, History
Director: N/A
Writer: N/A
Actors: Ah-in Yoo, Yohan Byun, Se-Kyung Shin, Kyun-Sang Yoon
Language: Korean
Country: South Korea
Awards: 12 wins & 16 nominations.
Total Seasons: 1
Previous Episode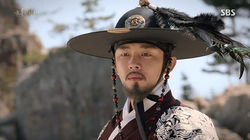 Episode 50
Episode 1x50; Mar 22, 2016
Moo Hyul comes back to save Bang Won and fights with Gil Sun Mi. Chuk Sa Gwang appears in order to kill the five enemies she defined as sinners and makes a killing fight with Bang Ji. Master Yooksan tries to kill Yeon Hyang after realizing that she already knows Bang Ji is her son. Boon Yi departs for the island after leaving her farewell letter to Ban Won. Meanwhile, two years later, Bang Gwa abdicates and Bang Won ascends the throne.
Previous Episodes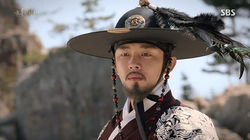 1x50: Episode 50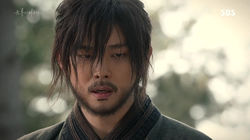 1x49: Episode 49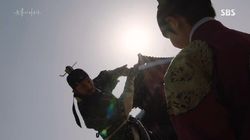 1x48: Episode 48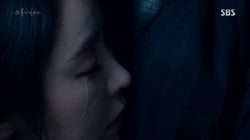 1x47: Episode 47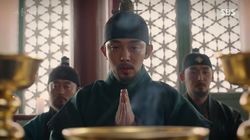 1x46: Episode 46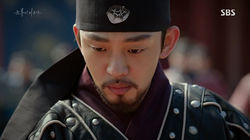 1x45: Episode 45


1x44: Episode 44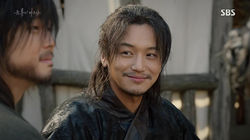 1x43: Episode 43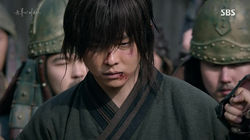 1x42: Episode 42

View All Episodes
Cast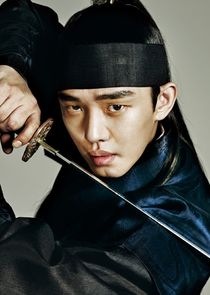 Yoo Ah In as Lee Bang Won / King Taejong
Byun Yo Han as Lee Bang Ji / Ddang Sae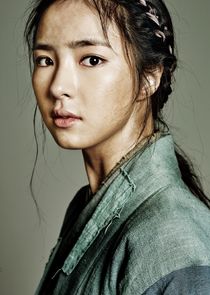 Shin Se Kyung as Boon Yi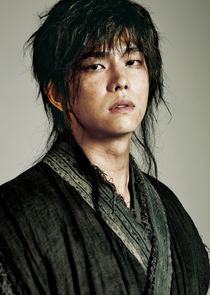 Yoon Kyun Sang as Moo Hyul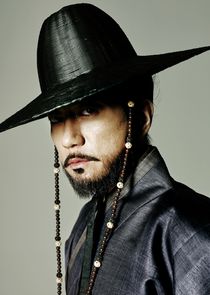 Kim Myung Min as Sam Bong Jung Do Jun
Chun Ho Jin as Lee Sung Gye / King Taejo
View Full Cast
Skip to:
Season 1
| Episode No. | No. Overall | Title | Airdate | Runtime | Summary |
| --- | --- | --- | --- | --- | --- |
| 1 | 1 | Episode 1 | 2015-10-05 | 60 | When Lee Bang Won bumps into a group of beggars, he makes a discovery that his father should know about. |
| 2 | 2 | Episode 2 | 2015-10-06 | 60 | Jung Do Jeon tries to break their nation's alliance with the Yuan to prevent a new war, but Lee In Gyum sets a trap. |
| 3 | 3 | Episode 3 | 2015-10-12 | 60 | Lee In Gyum is forced to contain the outbreak and orders to arrest those from Sungkyunkwan who were involved. Lee Bang Won now knows what he wants. |
| 4 | 4 | Episode 4 | 2015-10-13 | 60 | Lee Bang Won sets himself a goal to fight evil by Justice. Ddang Sae continues to struggle with his life after several occurences. |
| 5 | 5 | Episode 5 | 2015-10-19 | 60 | After news arrived that Baek Yoon has been killed, Goryeo's ministers are searching for someone to blame. Boon Yi is lost after she had to face something terrible. |
| 6 | 6 | Episode 6 | 2015-10-20 | 60 | While Lee Bang Won follows Boon Yi to prevent her from causing more trouble, they both discover a secret code, which will lead them to a place of resistance. |
| 7 | 7 | Episode 7 | 2015-10-26 | 60 | Both Lee Bang Won and Boon Yi are heading to Ham Joo to meet the leader of the secret organization, but little did Lee Bang Won know when he stumbles across an old friend. |
| 8 | 8 | Episode 8 | 2015-10-27 | 60 | Sam Bong Jung Do Jeon explains his plan to Lee Sung Gye, while Lee Bang Won performs a reckless action to start their plan without the knowledge of his father. |
| 9 | 9 | Episode 9 | 2015-11-02 | 60 | Sam Bong Jung Do Jeon advises that if Hong In Bang wanted to stand against Choi Young and Lee In Gyum, he and Gil Tae Mi should turn Lee Sung Gye into their ally. Hong InBang sent Monk Juk Ryong to Lee Sung Gye for more information about the border stabilization agenda. Meanwhile, grown-up Ddang Sae and Yun Hee recognized each other and shed tears. Bang Won was caught having stamped on the border stabilization agenda arbitrarily, so he was trying to leave for the capital in a hurry. |
| 10 | 10 | Episode 10 | 2015-11-03 | 60 | Getting out of Dodang, Bang Won bawls the new to Boon Yi that the border stabilization agenda was approved. When Boon Yi asks Bang Won what's going to happen, he reassures her the agenda will not be lifted. However, Lee Sung Gye tries to withdraw the agenda. Meanwhile, Bang -Won is at odds with Ddang Sae over Sam Bong Jung Do Jeon's strategy when they meet in the cave. Yun Hee is surprised to know that Ddang Sae is the swordsman. |
| 11 | 11 | Episode 11 | 2015-11-09 | 60 | Lee In Gyum sets out a warrant for Lee Bang Won to frame Hong In Bang and Lee Sung Gye, but is Sam Bong Jung Do Jeon able to catch up to his plan? |
| 12 | 12 | Episode 12 | 2015-11-10 | 60 | Lee In Gyum has doubt that it may be Jung Do Jeon who switched the letter. Lee Bang Won's interrogation is suspended because things will be embarrassing if Lee Sung Gye's name is mentioned as a Baek Yoon's suspected assassin. Gil Tae Mi goes to meet Ddang Sae because he recognized the letter's writing was similar to Tang-Sae's sword style. Meanwhile, Lee Sung Gye meets Lee In Gyum and tells him to release Bang Won. After that, he goes to Jung Do Jeon and declares that he will enter politics. |
| 13 | 13 | Episode 13 | 2015-11-17 | 60 | After hearing the news of Bang Won's release, Boon Yi happily goes to him and helps him receive treatment. Bang Won expresses his feeling for Boon Yi, knowing that she is the girl he met in his childhood. Meanwhile, Lee In Gyum is overthrown, and Lee Sung Gye breaks the alliance with Hong In Bang. While being run after by Gil Tae Mi, Ddang Sae finds out Yun Hee is a spy of Hwasadan. |
| 14 | 14 | Episode 14 | 2015-11-17 | 60 | Both General Lee and Hong In Bang are trying to establish an alliance with the Haedong Gapjok. When Ddang Sae hears about Boon Yi being alive, he sets of to kill Jung Do Jeon in order to free Boon Yi and Yun Hee. |
| 15 | 15 | Episode 15 | 2015-11-23 | 60 | Yun Hee takes Jung Do Jeon away but runs into Byeok Sa Gye. In the moment of crisis, Ddang Sae appears and saves Yun Hee and Jung Do -Jeon. Boon Yi recognizes Ddan Sae and Yun Hee and sheds tears. Ddang Sae tells Jung Do Jeon that he will stay here. Meanwhile, Lee Sung Gye gives Ddang Sae a new name "Lee Bang Ji" and places him as Jung Do Jeon's bodyguard. Hong In Bang plots against Haedong Gapjok who rejected his marriage talks, in order to let them know they made misjudgement |
| 16 | 16 | Episode 16 | 2015-11-24 | 60 | Hong In Bang insists that they should investigate Jo Ban's rebellion before deciding whether Hong should be impeached or not. Hong visits Min Jae and threatens him to turn in a petition with Haedong Gapjok's signatures claiming that Lee Sung Gye is the instigator of Jo Ban's rebellion. Meanwhile, Bang Won proposes a deal to Lady Min Da Kyung : exchanging the biggest secret of Lee Sung Gye's family for what Lady Min heard from her father when she went back to her parents' home. Bang Won goes to meet Min Jae accompanied by Young Gyu and Moo Hyul. |
| 17 | 17 | Episode 17 | 2015-11-30 | 60 | Watching Bang Won got the whole Haedong Gapjok's signatures, Namchun and Biwol leave in a hurry to deliver the news to Hong In Bang and Cho Young respectively. After agonizing over a decision, Monk Juk Ryong of Biguksa temple finally chooses Hong In Bang, while Yun Hee persuades Cho Young of Hwasadan to join Lee Sung Gye's side. Meanwhile, Hong In Bang is arrested when fleeing by boat, because his servant Daegeun betrayed him. Gil Tae Mi runs into Lee Bang Ji when he tries to escape the capital |
| 18 | 18 | Episode 18 | 2015-12-01 | 60 | Lee Bang Ji gets entitled "the best swordsman of Three Hans (Korea)" after defeating Gil Tae Mi. Gil Sun Mi watches his twin brother's last moment and goes away in sadness. The remnants of Hong In Bang and Gil Tae Mi are arrested by the Tribunal, and Boon Yi is surprised to find out Dae Geun is still alive. Meanwhile, Min Da Kyung is embarrassed to see Bang Won being together with Boon Yi. Monk Juk Ryong's account book falls into General Choi Young's hand. |
| 19 | 19 | Episode 19 | 2015-12-07 | 60 | When Choi Young meets with an unknown person after he exiled Lee In Gyum and broke his alliance with Lee Sung Gyum, Jung Do Jeong and his team are trying to discover Choi Young's secret plan. |
| 20 | 20 | Episode 20 | 2015-12-08 | 60 | General Choi Young plans to go on a conquest of the Liaodong peninsula despite of many ministers' objection. General Lee Sung Gye tells him that they should not put the people into a state of distress. Meanwhile, Jung Do Jeon decides to stage a coup, ordering the members of his organization in the court and in General Lee's private armies in Hamju to move. He suggests to Lee Sung Gye how to avoid the calamity of war. |
| 21 | 21 | Episode 21 | 2015-12-14 | 60 | Since Lee Sung Gye's request for a retreat has been refused several times, he finally makes a proposal to Jo Min Soo to withdraw together. Finding out what happened, King Woo orders to execute Bang Woo and Bang Gwa in Seogyung. Meanwhile, Boon Yi and Da Kyung begin planning their escape, and Bang Won and Lee Bang Ji deals with Cho Young to save his family and Boon Yi. |
| 22 | 22 | Episode 22 | 2015-12-15 | 60 | King Woo calls the escaped Lee Sung Gye's family as rebels, and orders Choi Young to recruit soldiers. Bang Won and Boon Yi give directions to the members of their organization to fight against it. Lee Sung Gye's armies break through Sunginmun gate and occupy the palace. Meanwhile, when a song implying "Lee Sung Gye will become a king" spreads in the marketplace, Bang Won and Boon Yi chase the person who spread the song. |
| 23 | 23 | Episode 23 | 2015-12-21 | 60 | Min Soo petitions the new king (King Chang) for the reinstatement of Lee In Gyum, but he is astonished when he heard Lee In Gyum's death from Ha Ryun. Lady Min Da Kyunng visits Monk Jeok Ryong to get information about Ha Ryun, and Jeok Ryong asks her why. Meanwhile, Jung Do Jeon went to Lee Sung Gye together with Jo Joon in order to change the land system into "Well-field system". Lee Bang Won faces the spies of Hwasadan on his way back with Jo Joon's research materials. |
| 24 | 24 | Episode 24 | 2015-12-22 | 60 | After reading Bang Won's face, Ha Ryun sends him a meaningful words. Lee Bang Ji and Moo Hyul is looking for Bang Won. When running into Boon Yi, Gil Sun Mi is surprised that she is Yeon Hyang's daughter, and let her free. Meanwhile, Yun Hee collapses from shock when she saw Dae Geun. Lee Sung Gye heads to Dohwajeon at Jo Min-Soo's invitation. |
| 25 | 25 | Episode 25 | 2015-12-28 | 60 | Lee Bang Ji is shocked when he recognizes Dae Geun, but he does not know what to do after Nam Eun's order not to create an uproar. Moo Hyul notices Bang Ji's unusual expression, and asks Young Gyu to take Bang Ji home. Meanwhile, Jung Do eon scents a danger when he talks with Ha Ryun. While hearing Dae Geun's talk, Moo Hyul's patience wares out and he attacks Dae Geun first. |
| 26 | 26 | Episode 26 | 2015-12-29 | 60 | Lee Sung Gye's men are attacked by a man popping out from the pile of corpses. When he fails to kill Lee Sung Gye, he commits suicide. Meanwhile, Bang Won heads to the Tribunal and examines the corpse to find out who he is. The tattoo of the mysterious organization is found in his body. |
| 27 | 27 | Episode 27 | 2016-01-04 | 60 | Jung Do Jeon lets Jung Mong Joo know what he has planned so far. Jung Mong Joo wants this whole plan carried out within Goryeo's territory, and visits Lee Sung Gye to persuade him not to be a usurper. Meanwhile, Kim Song Hak, the government official who is about to leave for land survey is killed. Jung Do Jeon finds out he was killed by the secret organization called "Nameless". |
| 28 | 28 | Episode 28 | 2016-01-05 | 60 | When Bang Ji says their mother is still alive and he will find her, Boon Yi tells him that their mom was not kidnapped to begin with. Jung Do Jeon says he will persuade Jung Mong Joo til the end, but Jung Mong Joo answers he won't join them to change the dynasty unless he is persuaded. Meanwhile, when visiting Geumwolsa temple to look for his mother, Bang Ji meets Gil Sun Mi. |
| 29 | 29 | Episode 29 | 2016-01-11 | 60 | Bang Won has doubt that the former king's gift will arrive at the same time as Bang Ji's absence. (1~3 o'clock PM on the 5th of the month) Lee Bang Ji also realizes that Gil Sun Mi lied to entice him away. Meanwhile, Jung Mong Joo tells Wang Yo to prepare to ascend to the throne. Wang Yo asks for time to consider, but urges Yoon Rang to run away with him. |
| 30 | 30 | Episode 30 | 2016-01-12 | 60 | Yoon Rang says she will protect Jungchang, revealing she is Chuk Sa Gwang. Watching her face, Wang Yo determines to drink the antidote. Lee Sung Gye decides to enthrone Prince Jungchang, and Bang Won suggests Ha Ryun that they share what they know about the "Nameless" organization. Meanwhile, Jung Do Jeon and Jung Mong Joo meet at Jangyeongak pavilion, and their conversation gives a great shock to Bang Won eavesdropping behind. |
| 31 | 31 | Episode 31 | 2016-01-18 | 60 | Jung Do Jeon's conversation with Jung Mong Joo bugs Bang Won so much, but Bang Won tries his best not to show how much he cares about it. Jung Do Jeon orders Bang Won to take charge of anything Cho Young and Nameless get involved in, and directs Yun Hee to take hold of Hwasadan. Meanwhile, Bang Won receives a suggestion from Cho Young who has been detained in a secret place. At last, Bang Won does a hair up in a topknot and announces he's moving out. |
| 32 | 32 | Episode 32 | 2016-01-19 | 60 | After Yeon Hyang heard Bang Won's message from Cho Young, she goes to see Bang Won and suggests alliance. Gil Sun Mi feels urgency when hearing that Jeong Ya (the old lady) went to meet Bang Won in person. Meanwhile, the Nameless puts a tail on Yoon Rang to find out who killed Baek Geun Soo. Jung Do Jeon feels difficulty in initiating the land reforms designed by himself, so he burns land registers. |
| 33 | 33 | Episode 33 | 2016-01-25 | 60 | Namchun and Gyungsan are looking for the brother and sister from Yiseo County, and Gab Boon lies to the monks that they don't have anyone from there and lets Bang Won know this. On her way back after parting with villagers, Boon Yi runs into her mother. Yeon Hyang tells Boon Yi cold-heartedly "Don't look for me any more". Meanwhile, Lady Min tells Bang Won "I'm the only one on your side." Bang Won goes to see Juk Ryong of Biguksa temple and asks him to keep watch on the movements of King Gongyang, Teacher Po Eun, and Teacher Sam Bong. |
| 34 | 34 | Episode 34 | 2016-01-26 | 60 | Lee Bang Ji finds that Boon Yi met Yeon Hyang. Jung Do Jeon is sent to exile in obedience to the royal command. Yeon Hyang plans to stabilize the nation by killing Lee Sung Gye and supporting Jung Mong Joo. Meanwhile, Lee Sung Gye falls off his horse while avoiding a sudden arrow. After hearing the news, Jung Mong Joo tries to oust Lee Sung Gye's faction including Jung Do Jeon from the court. |
| 35 | 35 | Episode 35 | 2016-02-01 | 60 | Jung Mong Joo condemns all of Lee Sung Gye's faction including Jo Joon and Nam Eun to exile. King Gongyang orders to execute them as soon as Chuk Sa Gwang returns after finishing her work. While being on the run with his father, Bang Won finds a house in the mountain and hides in there. Meanwhile, Jung Mong Joo orders Woo Hak Joo to check on Lee Sung Gye's condition and personally visits Lee Sung Gye's house in Gaegyung. |
| 36 | 36 | Episode 36 | 2016-02-02 | 60 | Lee Bang Ji runs into Chuk Sa Gwang in the place where he is heading with Gabyeolcho warriors. Bang Won and Young Gyu face Jung Mong Joo on Seonjuk bridge. Moo Hyul is surprised to know about Bang Won's plan and rushes out to let them know that the woman protecting Jung Mong Joo is none other than Chuk Sa Gwang. Meanwhile, Myo Sang and Boon Yi are all agitated because Moo Hyul and Bang Ji don't come back. A poster insisting the execution of Bang Won is posted up on the wall in the marketplace. |
| 37 | 37 | Episode 37 | 2016-02-08 | 60 | Jung Do Jeon goes to ask King Gongyang to issue an order to decapitate Jung Mong Joo's body as well as to announce him as a rebel. Bang Won orders Boon Yi to find out who put up the posters insisting the execution of Bang Won, he heads to Tongseong village where the real culprits are living together. Meanwhile, Yeon Hyang visits Jung Do Jeon. As Confucian scholars who oppose to the new dynasty don't appear in the state examination site, Bang Won takes action to persuade them. |
| 38 | 38 | Episode 38 | 2016-02-09 | 60 | Lee Sung Gye hears the news that Bang Won set fire to Doomoon village. Sadaebu bureaucrats and Confucian scholars ends up changing their mind and returning to government service. Yun Hee warns Boon Yi to keep her distance from Bang Won. Bang Woo disappears leaving a message that he will kill himself if they try to find him. Meanwhile, the chief priest of Geumwolsa temple tells Lady Kang that Bang Suk will die young unless he becomes a king. Therefore, Bang Won goes to see Juk Ryong of Biguksa temple. |
| 39 | 39 | Episode 39 | 2016-02-15 | 60 | Lee Sung Gye tells Jung Do Jeon to protect Bang Suk. Bang Won is shadowed by someone. Bang Won and Da Kyung don't find Bang Won's name on the poster of founding contributors. Jung Do Jeon has exclusive authority over military as well as finance and personnel. Meanwhile, Bang Gwa and Bang Gan go to see Bang Won upon hearing the news of the Crown Prince. Yun Hee tells Boon Yi to return to her hometown. |
| 40 | 40 | Episode 40 | 2016-02-16 | 60 | Jung Do Jeon orders Biwol to deliver the red envelope from Moenpa to Yun Hee. Master Yooksan is aware of it and tries to intercept it. Seon Dol and Chil Bok also chase the red envelope. Meanwhile, Lee Shin Juk goes to see Bang- Won because he doesn't like Sam Bong to work only with Yun Hee. Cho Young also heads to Bang Won after receiving someone's letter. |
| 41 | 41 | Episode 41 | 2016-02-22 | 60 | Both Cho Young and Lee Shin Juk are arrested and tortured in the Tribunal, and Cho Young offers him her help. Ha Ryun tells Bang Gwa and Bang Gan that they should petition the king to deal with Bang Won's case after cross-examination between Cho Young and Bang Won. Meanwhile, Bang Ji refuses Yeon Hyang's advice to leave Jung Do Jeon, saying he should keep Boon Yi's dream. Bang Won accepts Jung Do Jeon's suggestion of leaving for Ming China as an envoy. |
| 42 | 42 | Episode 42 | 2016-02-23 | 60 | Moo Hyul is in peril of death after he put his sword in Ming Prince Zhu Di's throat to protect Bang Won. Bang Won suggests Zhu Di to make Moo Hyul die fighting till the end, and Zhu Di accepts it. Meanwhile, Lee Sung Gye orders the execution of Wang Yo. Wang Yo leaves a letter that Yoon Rang should survive. |
| 43 | 43 | Episode 43 | 2016-02-29 | 60 | When Lee Bang Won and his envoy returns successfully from the Ming Dynasty, Jung Do Jeon starts immediately with his political battle and orders several arrests for people related to Bang Won. |
| 44 | 44 | Episode 44 | 2016-03-01 | 60 | Lee Sung Gye doesn't want to send Jung Do Jeon to Ming China, but Ha Ryun and Min Je tells the king he should. Jo Mal Saeng leads Confucian scholars for a joint petition to the king that Jung Do Jeon should be sent to Ming China. Accordingly, Jung Do Jeon tells Lee Sung Gye that he would resign all the government posts. Meanwhile, Lady Kang asks Bang Won to take care of her son Bang Suk. After the queen passes away, Lee Sung Gye goes away somewhere. |
| 45 | 45 | Episode 45 | 2016-03-07 | 60 | As Joseon envoys were killed by Ming Emperor, Lee Sung Gye declares the conquest of Liaodong and issues a royal command to assemble in the military training ground. Bang Won, Bang Gwa, and Bang Gan take their iron tags off their armor and hand them over. Jung Do Jeon announces that all the private armies in Joseon have been dissolved. Meanwhile, Young Gyu is panic when the weapons warehouse is caught by a kid and Chuk Sa Gwang. |
| 46 | 46 | Episode 46 | 2016-03-08 | 60 | Bang Won feels sorry for Boon Yi who already knows Young Gyu's death happened in Banchon, and tells her she should make a good decision if the day comes. Lee Sung Gye suggests the Liaodong expedition to Bang Gwa and Bang Gan, and Jung Do Jeon decides its date and tries to create a sentiment in favor of war. Meanwhile, according to Ha Ryun's letter, Moo Hyul finds out the date when Lee Sook Beon comes to the capital. Bang Won finally decides to attack Jung Do Jeon. |
| 47 | 47 | Episode 47 | 2016-03-14 | 60 | "I'm exhausted, Bang Won-ah..." Boon Yi realizes Bang Won has moved after finding out that only empty boxes are left in the armoury. Monk Juk Ryong lures Bang Ji out using Yun Hee as bait. Bang Won goes to Lee Suk Beon to mobilize his troops. Meanwhile, Lee sung Gye finds out Bang Won attacked the three armed services. Woo Hak Joo who is in Sungkyunkwan informs Bang Won of Jung Do Jeon's location. |
| 48 | 48 | Episode 48 | 2016-03-15 | 60 | Ha Ryun gives orders to capture all the Jung Do Jeon's remnants including Jung Do Gwang and to throw away Jung Do Jeon's corpse to a hill. Finding Bang Ji and Moo Hyul fighting each other until daybreak, Boon Yi stops them and informs Bang Ji of Jung Do Jeon's death. Meanwhile, Jo Joon submits a Royal Rescript given by Ha Ryun to Lee Sung Gye. Bang Won goes to Lee Ji Ran and asked him to persuade Lee Sung Gye. Nam Eun tells Lee Shin Juk to watch for an opportunity under Bang- Won. |
| 49 | 49 | Episode 49 | 2016-03-21 | 60 | "I came to convey a message that you should spit up the worm." Bang Won prepares to get rid of 3 bases and key persons of Nameless. Nameless is also preparing for striking Bang Won in a banquet. Myo Sang incurs Bangchon people's hatred because of the hidden armoury in her tavern, and Moo Hyul tries to leave Bang Won for the sake of his granny. Boon Yi asks Bang Won to save Banchon people's lives and tells him that she would also leave him. Bang Won asks her to marry him in order to hold her. Meanwhile, Chuk Sa Gwang comes to meet Boon Yi to say good-bye. She declines Boon Yi's offer to leave together, saying she has her own thing to do. |
| 50 | 50 | Episode 50 | 2016-03-22 | 60 | Moo Hyul comes back to save Bang Won and fights with Gil Sun Mi. Chuk Sa Gwang appears in order to kill the five enemies she defined as sinners and makes a killing fight with Bang Ji. Master Yooksan tries to kill Yeon Hyang after realizing that she already knows Bang Ji is her son. Boon Yi departs for the island after leaving her farewell letter to Ban Won. Meanwhile, two years later, Bang Gwa abdicates and Bang Won ascends the throne. |
Series Cast
| | | | |
| --- | --- | --- | --- |
| | Yoo Ah In | as Lee Bang Won / King Taejong | |
| | Byun Yo Han | as Lee Bang Ji / Ddang Sae | |
| | Shin Se Kyung | as Boon Yi | |
| | Yoon Kyun Sang | as Moo Hyul | |
| | Kim Myung Min | as Sam Bong Jung Do Jun | |
| | Chun Ho Jin | as Lee Sung Gye / King Taejo | |
Series Crew
| | Position | Name |
| --- | --- | --- |
| | Composer | Kim Soo Jin |
| | Assistant Director | Jung Dong Yoon |
| | Assistant Director | Go Eun Ho |
| | Assistant Director | Gil So Jin |
| | Producer | Lee Young Joon |
| | Producer | Song Min Suk |
| | Producer | Lee Hee Soo |
| | Executive Producer | Lee Jae Won |
| | Executive Producer | Yoon Shin Ae |
| | Producer | Han Jung Hwan |
Related News
TVMaze