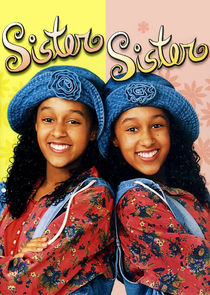 Tia and Tamera Mowry play twins who were separated at birth and by chance meet each other in a shopping mall. Ray Campbell, Tamera's adopted father, is very different from Tia's adopted mother, Lisa Landry, but the twins don't want to be separated so Ray and Lisa end up living together. The series often focuses on the trouble the twins get into due to their identical appearance and the love-hate relationship between Lisa and Ray.
Series Overview
Rating
imDb Rating: 6.1 (9,682 Votes)
Metascore: N/A
Plot
Tia Landry and Tamera Campbell are twins separated at birth who learn of each other's existence and come together as teenagers.
Details
Rated: TV-G
Released: 01 Apr 1994
Runtime: 30 min
Genre: Comedy, Drama, Family
Director: N/A
Writer: Kim Bass, Gary Gilbert, Fred Shafferman, Brian Suskind
Actors: Tia Mowry-Hardrict, Tamera Mowry-Housley, Jackée Harry, Tim Reid
Language: English
Country: USA
Awards: Won 1 Primetime Emmy. Another 8 wins & 19 nominations.
Total Seasons: 6
Previous Episode
Fly Away Home
Episode 6x22; May 23, 1999
Previous Episodes 6x22: Fly Away Home 6x21: The Road Less Traveled 6x20: Let Them Eat Cupcakes 6x19: Before There Was Hip Hop... 6x18: FreakNik 6x17: Double Talk 6x16: I Know What You Did in Drama Class 6x15: Father's Day 6x14: Sweet Talk

View All Episodes
Cast
Jackée Harry as Lisa Landry
Tim Reid as Ray Campbell
Marques Houston as Roger Evans
Tia Mowry-Hardrict as Tia Landry
Tamera Mowry-Housley as Tamera Campbell
View Full Cast
Recent News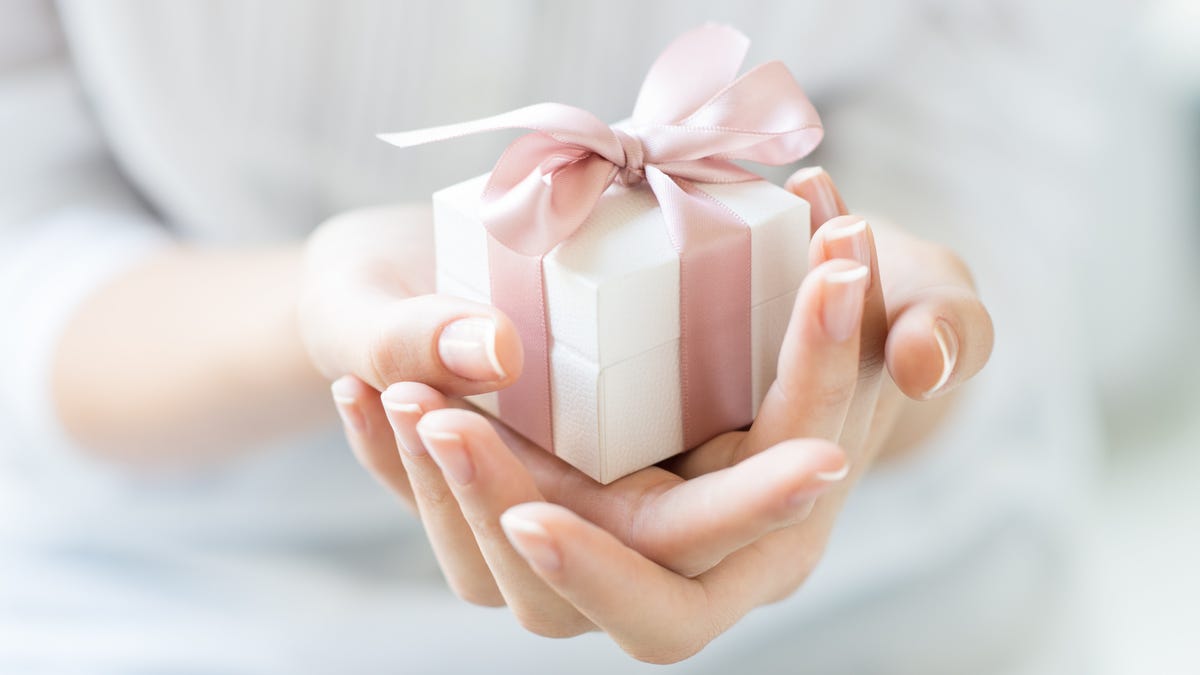 Avoid Those 'Secret Sister' Gift Exchanges on Facebook
Every year my Facebook newsfeed is inundated with invitations to join gift exchanges, specifically those that suggest you can send one gift or book or bottle of local beer and then you'll magically receive 36 in return. It sounds too good to be true, which is…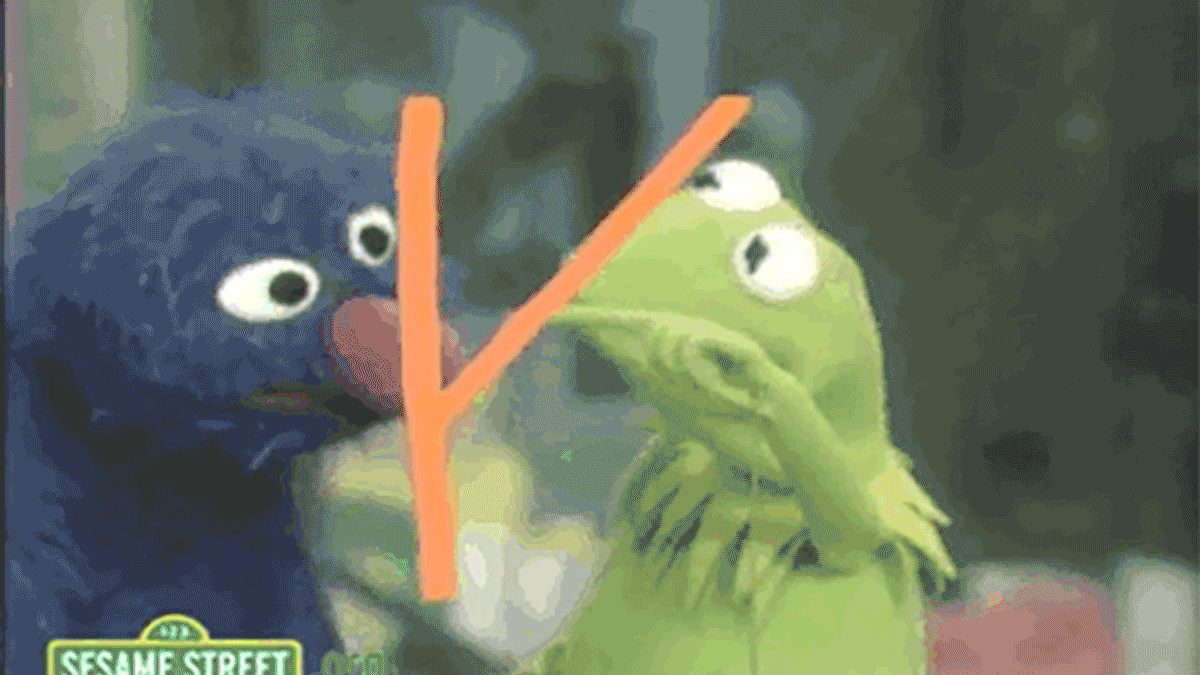 Don't Text 'OK'
If someone asks you a question online or over text, do not respond with "OK." or "Yes." You might use "sure" or "yep" without punctuation; you should probably add an exclamation mark. Otherwise you might sound passive aggressive, dismissive, or angry. There's…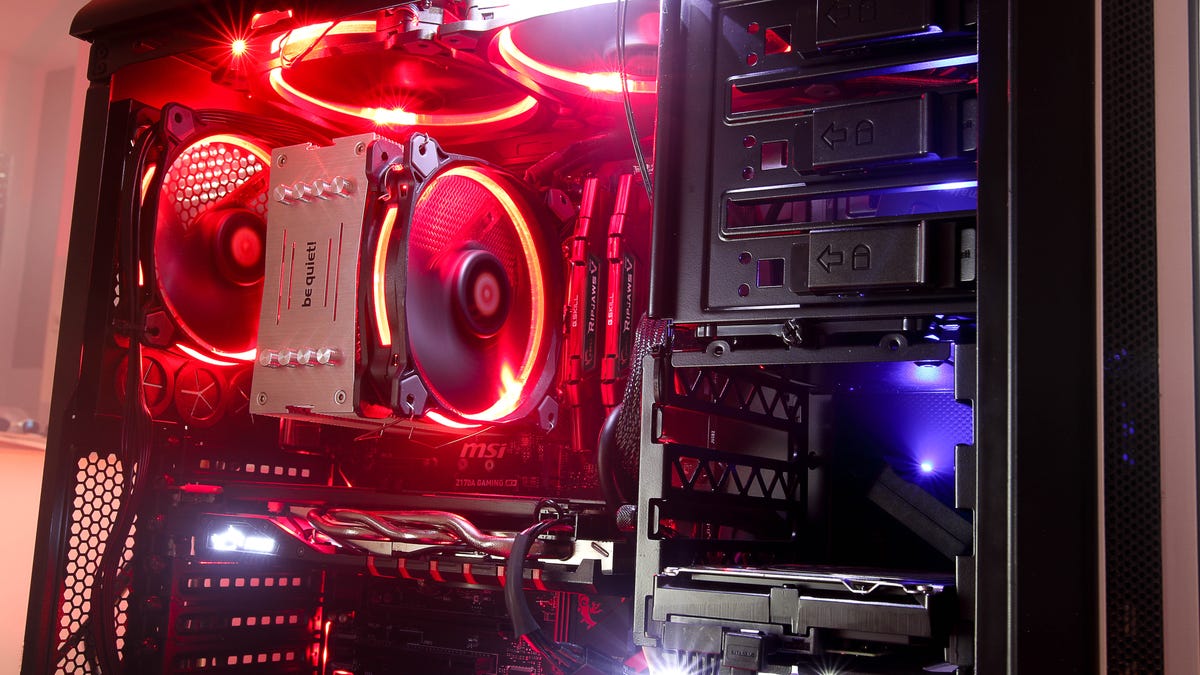 via NewsAPI
View More Related News
Skip to:
Season 1
| Episode No. | No. Overall | Title | Airdate | Runtime | Summary |
| --- | --- | --- | --- | --- | --- |
| 1 | 1 | The Meeting | 1994-04-01 | 25 | At a Detroit shopping mall, twins Tia Landry and Tamera Campbell meet for the first time, but when Lisa gets a job in St. Louis, and Tia is worried that she will not see Tamera. Tia and Tamera get lost at a local train suburb, where they meet with Lisa and Ray and they discuss whether or not Tia and Lisa should move into Tamera's house. |
| 2 | 2 | First Dates | 1994-04-01 | 25 | |
| 3 | 3 | Slumber Party | 1994-04-08 | 25 | |
| 4 | 4 | Cheater, Cheater | 1994-04-15 | 25 | |
| 5 | 5 | Out Alone | 1994-04-22 | 25 | |
| 6 | 6 | The Pimple | 1994-05-06 | 25 | |
| 7 | 7 | Car Trouble | 1994-05-20 | 25 | |
| 8 | 8 | The Birthday | 1994-05-27 | 25 | |
| 9 | 9 | Love Strikes | 1994-06-03 | 25 | |
| 10 | 10 | Wedding Bells & Box Boys | 1994-06-10 | 25 | |
| 11 | 11 | Mothers and Other Strangers | 1994-06-17 | 25 | |
| 12 | 12 | The Concert | 1994-06-24 | 25 | |
Season 2
| Episode No. | No. Overall | Title | Airdate | Runtime | Summary |
| --- | --- | --- | --- | --- | --- |
| 1 | 13 | Hair Today | 1994-11-16 | 25 | |
| 2 | 14 | Get a Job | 1994-11-23 | 25 | |
| 3 | 15 | Joey's Choice | 1994-11-30 | 25 | |
| 4 | 16 | A Tall Tale | 1994-12-07 | 25 | |
| 5 | 17 | It's a Love Thang | 1994-12-14 | 25 | Tamera seeks Tia's help when she meets a stranger on the bus. |
| 6 | 18 | Free Billy | 1994-12-21 | 25 | |
| 7 | 19 | Operation: Deja View | 1995-01-11 | 25 | While being treated in the hospital where they were born, Tia and Tamera search for their birth records. |
| 8 | 20 | Tattoo | 1995-01-18 | 25 | |
| 9 | 21 | Two for the Road | 1995-02-01 | 25 | |
| 10 | 22 | It's a Party Thang | 1995-02-15 | 25 | |
| 11 | 23 | Field Trip | 1995-02-22 | 25 | |
| 12 | 24 | Put to the Test | 1995-03-01 | 25 | |
| 13 | 25 | Kid in Play | 1995-03-15 | 25 | |
| 14 | 26 | Dream Lover | 1995-03-22 | 25 | |
| 15 | 27 | Scrambled Eggs | 1995-03-24 | 25 | |
| 16 | 28 | Smoking in the Girls' Room | 1995-03-31 | 25 | |
| 17 | 29 | Playing Hooky | 1995-04-07 | 25 | |
| 18 | 30 | Single White Teenager | 1995-04-14 | 25 | |
| 19 | 31 | I Do? | 1995-04-28 | 25 | |
Season 3
| Episode No. | No. Overall | Title | Airdate | Runtime | Summary |
| --- | --- | --- | --- | --- | --- |
| 1 | 32 | The Natural | 1995-09-06 | 25 | |
| 2 | 33 | The Break-Up | 1995-09-13 | 25 | |
| 3 | 34 | The Tutor | 1995-09-20 | 25 | |
| 4 | 35 | History a la Carte | 1995-09-27 | 25 | |
| 5 | 36 | Grandpa Campbell | 1995-10-04 | 25 | |
| 6 | 37 | Twins Get Fired | 1995-10-11 | 25 | |
| 7 | 38 | Halloween | 1995-10-25 | 25 | |
| 8 | 39 | Weird Science | 1995-11-07 | 25 | |
| 9 | 40 | Thanksgiving in Hawaii (1) | 1995-11-14 | 25 | |
| 10 | 41 | Thanksgiving in Hawaii (2) | 1995-11-21 | 25 | |
| 11 | 42 | Private School | 1995-11-29 | 25 | |
| 12 | 43 | Christmas | 1995-12-12 | 25 | |
| 13 | 44 | Double Double Date | 1996-01-09 | 25 | |
| 14 | 45 | Reality Really Bites | 1996-01-31 | 25 | |
| 15 | 46 | The Volunteers | 1996-02-07 | 25 | |
| 16 | 47 | Valentine's Day | 1996-02-14 | 25 | |
| 17 | 48 | Paper or Plastic? | 1996-02-21 | 25 | |
| 18 | 49 | The Piano Lesson | 1996-02-28 | 25 | |
| 19 | 50 | Summer Bummer | 1996-03-13 | 25 | |
| 20 | 51 | The Candidate | 1996-05-01 | 25 | |
| 21 | 52 | Big Twin on Campus | 1996-05-08 | 25 | |
| 22 | 53 | The Audition | 1996-05-15 | 25 | |
Season 4
| Episode No. | No. Overall | Title | Airdate | Runtime | Summary |
| --- | --- | --- | --- | --- | --- |
| 1 | 54 | When a Man Loves Two Women | 1996-09-04 | 25 | |
| 2 | 55 | You Are So Beautiful | 1996-09-11 | 25 | |
| 3 | 56 | Gimme a Break | 1996-09-18 | 25 | |
| 4 | 57 | Daddy's Girl | 1996-09-25 | 25 | Tia's close relationship with her dad is a source of jealousy for Tamera. |
| 5 | 58 | Sis Boom Bah | 1996-10-02 | 25 | |
| 6 | 59 | Kid-Napped | 1996-10-09 | 25 | Tia and Tamera slip in popularity; Lisa's date with a doctor makes Ray jealous. |
| 7 | 60 | Boy from the Hood | 1996-10-23 | 25 | Tamera develops a crush on a childhood friend of Tia's. |
| 8 | 61 | I'll Be There | 1996-11-06 | 25 | Tia gets a job in a diner to escape her twin sister, only to find Tamera working there too. |
| 9 | 62 | Ch-ch-changes | 1996-11-13 | 25 | Tia and Tamera finally witness a romantic moment between Ray and Lisa. |
| 10 | 63 | Double Exposure | 1996-11-20 | 25 | Lisa comes between Ray and his prospective business partner; Tia takes Tamera' place on yearbook picture day. |
| 11 | 64 | Some Like It Hockey | 1996-11-27 | 25 | Tia and Tamera dress up as boys to try out for the school hockey team. |
| 12 | 65 | Bring on the Debate | 1997-01-08 | 25 | Ray becomes jealous when Tamera begins paying attention to a substitute teacher at school. |
| 13 | 66 | Little Man Date | 1997-01-15 | 25 | |
| 14 | 67 | The Ski Squad | 1997-01-29 | 25 | |
| 15 | 68 | Cafeteria Lady | 1997-02-05 | 25 | |
| 16 | 69 | Three the Heart Way | 1997-02-12 | 25 | |
| 17 | 70 | Model Tia | 1997-02-19 | 25 | |
| 18 | 71 | My Guy | 1997-02-26 | 25 | |
| 19 | 72 | Double Dutch | 1997-04-02 | 25 | |
| 20 | 73 | Inherit the Twin | 1997-04-30 | 25 | |
| 21 | 74 | Slime Party | 1997-05-07 | 25 | |
| 22 | 75 | Guardian Angel | 1997-05-14 | 25 | |
Season 5
| Episode No. | No. Overall | Title | Airdate | Runtime | Summary |
| --- | --- | --- | --- | --- | --- |
| 1 | 76 | Designer Genes | 1997-09-10 | 25 | |
| 2 | 77 | A Separate Peace | 1997-09-17 | 25 | |
| 3 | 78 | Working Girls | 1997-09-24 | 25 | |
| 4 | 79 | Show Me the Money | 1997-10-01 | 25 | |
| 5 | 80 | It's My Party | 1997-10-08 | 25 | |
| 6 | 81 | Child's Play | 1997-10-15 | 25 | |
| 7 | 82 | A Friend Indeed | 1997-10-29 | 25 | |
| 8 | 83 | Popular Mechanic | 1997-11-05 | 25 | |
| 9 | 84 | Best Policy | 1997-11-12 | 25 | |
| 10 | 85 | Two's Company | 1997-11-19 | 25 | |
| 11 | 86 | Mo' Credit, Mo' Problems | 1997-12-10 | 25 | |
| 12 | 87 | In Sickness and In Health | 1998-01-07 | 25 | |
| 13 | 88 | The Laws | 1998-01-21 | 25 | |
| 14 | 89 | Rosebud | 1998-01-28 | 25 | |
| 15 | 90 | Ladies in Waiting | 1998-02-05 | 25 | |
| 16 | 91 | Ladies' Choice | 1998-02-11 | 25 | |
| 17 | 92 | Young at Heart | 1998-02-18 | 25 | |
| 18 | 93 | I Had a Dream | 1998-02-25 | 25 | |
| 19 | 94 | You Had to Be There | 1998-03-04 | 25 | |
| 20 | 95 | Prom Night | 1998-04-26 | 25 | |
| 21 | 96 | Shoeless | 1998-05-03 | 25 | |
| 22 | 97 | Graduation | 1998-05-17 | 25 | |
Season 6
| Episode No. | No. Overall | Title | Airdate | Runtime | Summary |
| --- | --- | --- | --- | --- | --- |
| 1 | 98 | Home Sweet Dorm | 1998-09-13 | 25 | |
| 2 | 99 | Stop in the Name of Fun | 1998-09-20 | 25 | |
| 3 | 100 | Home Court Advantage | 1998-09-27 | 25 | |
| 4 | 101 | We Are Family | 1998-10-04 | 25 | |
| 5 | 102 | The Grass is Always Finer | 1998-10-11 | 25 | |
| 6 | 103 | Bum Rap | 1998-10-18 | 25 | |
| 7 | 104 | The Domino Effect | 1998-11-01 | 25 | |
| 8 | 105 | Greek to Me | 1998-11-08 | 25 | |
| 9 | 106 | My Father's House | 1998-11-15 | 25 | |
| 10 | 107 | For the People | 1998-11-22 | 25 | |
| 11 | 108 | Twins or Consequences | 1998-12-13 | 25 | |
| 12 | 109 | Mixed Doubles | 1999-01-10 | 25 | |
| 13 | 110 | Two Guys, a Girl, and a Calendar | 1999-01-17 | 25 | |
| 14 | 111 | Sweet Talk | 1999-01-24 | 25 | |
| 15 | 112 | Father's Day | 1999-02-07 | 25 | |
| 16 | 113 | I Know What You Did in Drama Class | 1999-02-14 | 25 | |
| 17 | 114 | Double Talk | 1999-02-21 | 25 | |
| 18 | 115 | FreakNik | 1999-02-28 | 25 | |
| 19 | 116 | Before There Was Hip Hop... | 1999-05-02 | 25 | |
| 20 | 117 | Let Them Eat Cupcakes | 1999-05-09 | 25 | |
| 21 | 118 | The Road Less Traveled | 1999-05-16 | 25 | |
| 22 | 119 | Fly Away Home | 1999-05-23 | 25 | |
Series Cast
| | | | |
| --- | --- | --- | --- |
| | Jackée Harry | as Lisa Landry | |
| | Tim Reid | as Ray Campbell | |
| | Marques Houston | as Roger Evans | |
| | Tia Mowry-Hardrict | as Tia Landry | |
| | Tamera Mowry-Housley | as Tamera Campbell | |
Related News
TVMaze