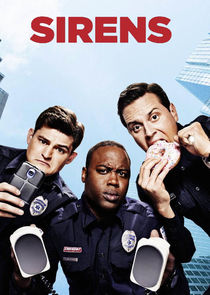 From the distinct comedic point of view of Denis Leary and Bob Fisher, Sirens follows three of Chicago's best EMTs whose sometimes silly, self-righteous and even self-destructive personalities make them unqualified for sustaining relationships, friendships and most occupations. They are, however, uniquely qualified for saving anyone who winds up in their ambulance. Johnny is a good-looking, sports-loving, Chicago EMT working with his best friend Hank. Brian is a wide-eyed and excitable new EMT who still lives with his parents. Theresa, a smart female cop with the Chicago PD still loves her ex Johnny, but ultimately has to move on when he wouldn't commit.
Series Overview
Rating
imDb Rating: 7.8 (5,465 Votes)
Metascore: N/A
Plot
A comedy that follows three Chicago EMTs who despite their narcissistic and self-destructive personalities are uniquely qualified to save lives.
Details
Rated: TV-14
Released: N/A
Runtime: 22 min
Genre: Comedy
Director: N/A
Writer: Bob Fisher, Denis Leary
Actors: Michael Mosley, Kevin Daniels, Kevin Bigley, Jessica McNamee
Language: English
Country: USA
Awards: 1 nomination.
Total Seasons: 2
Previous Episode
Sub-Primal Fears
Episode 2x13; Apr 14, 2015
After the guys treat a man (Wayne Knight) with a deep fear of hospitals, Brian confronts his own fear of moving out. Meanwhile, Johnny has a fear realized when Billy temporarily moves in with him and Theresa.
Previous Episodes 2x13: Sub-Primal Fears 2x12: No Love 2x11: Six Feet Over/Under 2x10: Balls 2x9: Charbroiled 2x8: Hypocritical Oath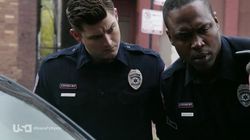 2x7: Let Pythons Be Pythons 2x6: Screw the One Percent 2x5: All the Single Ladies

View All Episodes
Cast
Michael Mosley as Johnny Farrell
Jessica McNamee as Theresa Kelly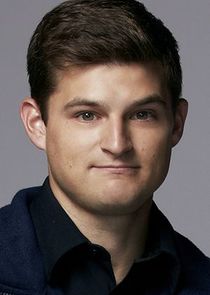 Kevin Bigley as Brian Czyk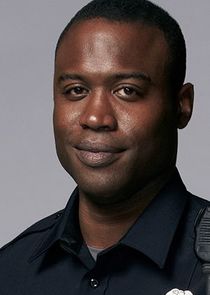 Kevin Daniels as Hank St. Clare
Bill Nunn as Cash
Josh Segarra as Billy Cepeda
View Full Cast
Skip to:
Season 1
| Episode No. | No. Overall | Title | Airdate | Runtime | Summary |
| --- | --- | --- | --- | --- | --- |
| 1 | 1 | Pilot | 2014-03-06 | 30 | EMTs Johnny Farrell and Hank St. Clare may not have a handle on the little things, but they're the guys you want to see in the ambulance when your life is on the line. Though Johnny and Hank are used to being a dynamic duo, today they're showing a new guy the ropes. Brian Czyk is wide-eyed and excitable – and maybe a little off. But that's ok, so are Johnny and Hank. Besides, he's someone new to be the butt of Johnny and Hanks jokes. And there are so many jokes. |
| 2 | 2 | A Bitch Named Karma | 2014-03-06 | 30 | When a lightning strike leaves a good woman dead and a gigantic asshole alive and yelling in the back of their rig, Johnny, Hank and the rest of the team turn their thoughts to karma. Hoping to bank some brownie points with the man upstairs, Johnny and Hank agree to teach a CPR class to a group of local kids, but the unexpected arrival of a pair of VIP 50-yard-line seats to the Bears-Packers game throws a real wrench in their plans. Their solution? Cut the class down to fifteen minutes with a little thing they call Speed-PR, and they'll be at the stadium enjoying goat cheese pretzels by kickoff! |
| 3 | 3 | Rachel McAdams Topless | 2014-03-13 | 30 | When a patient asks Johnny and Hank to go to his apartment and clear the browser history on his computer, they know it can only mean one thing: porn. But when the guys decide to watch what they're dealing with before hitting delete, they learn the brain-scarring lesson that some things can't be unseen. And unfortunately, it won't be the last time… |
| 4 | 4 | Famous Last Words | 2014-03-20 | 30 | Brian is moved by what he thinks are the last words of a dying man, "Tell Catherine I love her," and despite Johnny and Hank's vehement warnings not to get involved, decides it's his moral duty to relay the message to the man's wife…whose name turns out to be Agnes. |
| 5 | 5 | Alcohol Related Injury | 2014-03-27 | 30 | First Theresa shows up at Johnny's for a drunken late night booty call. Then she suggests they keep the good times rolling with no-strings sex a couple nights a week. Yes, it seems that Johnny is about to live out every real man's fantasy – until Hank reminds Johnny that he has too much woman in him to be a real man and his need for emotional attachment will eventually botch the deal. Johnny forges ahead undeterred, but when a late night hook-up ends with nothing but a slap on the ass, it looks like Johnny's sensitive side may throw this sex train off the track. |
| 6 | 6 | The Finger | 2014-04-03 | 30 | The guys respond to a call from their very favorite "frequent flier," a sweet old lady who always has a fresh batch of cookies waiting for them. |
| 7 | 7 | Till Jeff Do Us Part | 2014-04-10 | 30 | Hank receives an invitation to the wedding of his ex, Jeff the Chef, and wouldn't you know it, Jeff is marrying a guy who is the spitting image of our favorite big, black, gay EMT. Realizing this might be a sensitive time for Hank, the team rallies around their brother in arms. Hank makes a big show of reveling in his freedom to do whatever - and whomever - he chooses. But when an emergency groin injury at a softball game brings him face-to-family-jewels with Jeff the Chef's dick doppelganger, Hank's confidence starts to unravel. |
| 8 | 8 | Itsy Bitsy Spider | 2014-04-17 | 30 | When the guys show up to the scene of a failed suicide, their angry patient's Suburu-driving, parents'-basement-dwelling existence looks so familiar that they dub him Future Brian. |
| 9 | 9 | There's No "I'' in Cream | 2014-04-24 | 30 | During a question and answer session, the team gives a group of prospective new recruits a taste of the job and walks them through a shift from a few days prior. |
| 10 | 10 | Shotgun Wedding | 2014-05-01 | 30 | Getting shot in the arm during a robbery causes Theresa to assess where she is on the road to her dreams, and she doesn't like what she sees. Afraid that her FBI talk is for real this time, Johnny proposes that they go get married. As in, today. Right now. |
Season 2
| Episode No. | No. Overall | Title | Airdate | Runtime | Summary |
| --- | --- | --- | --- | --- | --- |
| 1 | 11 | Superdick | 2015-01-27 | 30 | When the guys save a landlord with a nut allergy, Johnny finds the perfect apartment to share with Theresa, and his relationship with her enters a new "territory." Meanwhile, Brian tries to understand the terms of his platonic love affair with Voodoo, Billy starts dating Theresa's sister, and Hank has to wonder if he's looking for love in the right places. |
| 2 | 12 | Johnny Nightingale | 2015-01-27 | 30 | The murky relationship between the caregiver and the cared-for is exposed when Johnny encounters an overly grateful patient and Brian agrees to escort an injured young woman to her prom. |
| 3 | 13 | Briandipity | 2015-02-03 | 30 | The guys explore ideas of fate and serendipity after several random but fortuitous events, and Johnny gets bent out of shape when he discovers that Theresa doesn't think it was "destiny" that they met. |
| 4 | 14 | Transcendual | 2015-02-03 | 30 | After the guys treat an overly ambitious gym rat, Johnny and Hank are pumped when they get free passes at a health club loaded with attractive people. Meanwhile, Voodoo tests the limits of Brian's ability to remain in a sexless relationship. |
| 5 | 15 | All the Single Ladies | 2015-02-10 | 30 | Johnny and Hank's worst nightmares are realized when they are forced to ride along on Brian's first nightshift. |
| 6 | 16 | Screw the One Percent | 2015-02-24 | 30 | Johnny has to deal with his prejudice against "rich white guys" when Hank starts dating Johnny's wealthy landlord. Meanwhile, Billy helps Brian work through his heartbreak after Voodoo starts seeing a guy she met on an asexual message board. |
| 7 | 17 | Let Pythons Be Pythons | 2015-03-03 | 30 | The guys confront chaos when a car crash at a firehouse releases an unusual passenger. Meanwhile, Billy deals with a different sort of chaos when he accompanies Theresa and Maeve to a sample sale. |
| 8 | 18 | Hypocritical Oath | 2015-03-10 | 30 | The guys save a mobster; Brian wants to make changes to the rig; Hank wonders who may been the worst person he's helped; and Hank looks for his old neighborhood pony. |
| 9 | 19 | Charbroiled | 2015-03-17 | 30 | A drunken brawl between Cubs and Sox fans reverberates at a family barbecue where petty disputes play out over a new gas grill and a big punch bowl full of Hurricanes. |
| 10 | 20 | Balls | 2015-03-24 | 30 | Things get mixed up when Johnny, Theresa, Billy, and Maeve start playing tennis together. Later, Cash helps Hank shop for his mom's birthday, while Brian subs in for him riding along with Voodoo and Stats. |
| 11 | 21 | Six Feet Over/Under | 2015-03-31 | 30 | When Johnny's dad goes into a coma, Johnny's mom deals with her grief by placing bets on the time of her ex-husband's death and Johnny handles his own grief by trying to pay off an old debt. Meanwhile the guys can't get an unfortunate song out of their heads. |
| 12 | 22 | No Love | 2015-04-07 | 30 | After Johnny sees how much respect Theresa gets on the job, he gets the guys to revive an old program in order to get a little respect for EMTs. |
| 13 | 23 | Sub-Primal Fears | 2015-04-14 | 30 | After the guys treat a man (Wayne Knight) with a deep fear of hospitals, Brian confronts his own fear of moving out. Meanwhile, Johnny has a fear realized when Billy temporarily moves in with him and Theresa. |
Series Cast
| | | | |
| --- | --- | --- | --- |
| | Michael Mosley | as Johnny Farrell | |
| | Jessica McNamee | as Theresa Kelly | |
| | Kevin Bigley | as Brian Czyk | |
| | Kevin Daniels | as Hank St. Clare | |
| | Bill Nunn | as Cash | |
| | Josh Segarra | as Billy Cepeda | |
Series Crew
| | Position | Name |
| --- | --- | --- |
| | Executive Producer | Victor Nelli, Jr. |
| | Associate Producer | Katrin L. Goodson |
| | Executive Producer | Bob Fisher |
| | Associate Producer | Frank Merwald |
| | Co-Executive Producer | Erik Durbin |
| | Consulting Producer | Josh Lieb |
| | Executive Producer | Denis Leary |
| | Executive Producer | Jim Serpico |
| | Executive Producer | David Aukin |
| | Executive Producer | Hal Vogel |
| | Co-Executive Producer | Tom Sellitti |
| | Associate Producer | Karen Clark |
| | Executive Producer | David Leach |
Related News
TVMaze