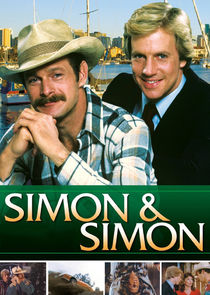 Rick and AJ Simon are two brothers working as private investigators in San Diego, California. They have different ideas on how to solve problems: Rick more laid back while AJ is more business-like and thier cases take them all over California as well as Hawai'i and France. They are more than brothers, they are the best of friends.
Series Overview
Rating
imDb Rating: 7.1 (4,240 Votes)
Metascore: N/A
Plot
Two brothers of disparate tastes and manners run a private detective agency.
Details
Rated: N/A
Released: 24 Nov 1981
Runtime: 60 min
Genre: Action, Drama, Mystery
Director: N/A
Writer: Philip DeGuere Jr.
Actors: Jameson Parker, Gerald McRaney, Mary Carver, Tim Reid
Language: English
Country: USA
Awards: Nominated for 2 Primetime Emmys. Another 4 nominations.
Total Seasons: 8
Previous Episode
Simon Says 'Goodbye'
Episode 8x13; Mar 02, 1989
Previous Episodes 8x13: Simon Says 'Goodbye' 8x12: Photo Finished 8x11: First, Let's Kill All the Lawyers 8x10: Play It Again, Simon 8x9: The Richer They Are, the Harder They Fall 8x8: Cloak of Danger 8x7: Simon & Simon Jr. 8x6: Love Song of Abigail Marsh 8x5: Ain't Gonna Get It from Me, Jack

View All Episodes
Cast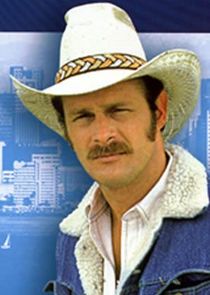 Gerald McRaney as Rick Simon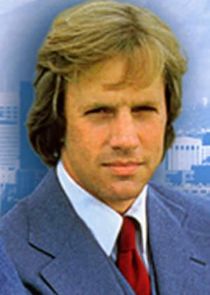 Jameson Parker as Andrew Jackson "A.J." Simon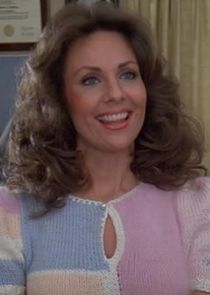 Jeannie Wilson as Janet Fowler
Eddie Barth as Myron Fowler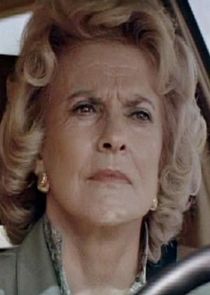 Mary Carver as Cecilia Simon
Tim Reid as Detective Marcel "Downtown" Brown
View Full Cast
Skip to:
Season 1
| Episode No. | No. Overall | Title | Airdate | Runtime | Summary |
| --- | --- | --- | --- | --- | --- |
| 1 | 1 | Details at Eleven | 1981-11-24 | 60 | Rick and AJ are hired to find the daughter of a prominent news anchor about to run for city council. |
| 2 | 2 | Love, Christy | 1981-12-01 | 60 | Rick gets talked into helping a pretty coed recover her stolen car. |
| 3 | 3 | Trapdoors | 1981-12-08 | 60 | Rick and AJ are hired to help a bank manager find a kid who broke into the bank computer. Unfortunately, the manager wants to use the kid to steal even more money. |
| 4 | 4 | A Recipe for Disaster | 1981-12-17 | 60 | Rick and AJ are hired to bring back a kidnapped child from Mexico. The case takes a turn when they discover the girl's father works for an oil company that's planning to possibly blow up a town to get to a new oil field. |
| 5 | 5 | The Least Dangereous Game | 1981-12-29 | 60 | Rick and AJ are hired by the zoo to find out why a keeper died. What they soon realize is they are being set up to prevent them from discovering an even larger secret. |
| 6 | 6 | The Dead Letter File | 1982-01-05 | 60 | Rick and AJ investigate a twenty-three year old murder after they receive an old letter delivered to them by mistake. |
| 7 | 7 | The Hottest Ticket in Town | 1982-01-12 | 60 | Rick and AJ are coerced by their mother into helping get concert tickets for their cousin, Diane. The simple task isn't so simple when they uncover a counterfeiting ring selling non-existent seats for the show. |
| 8 | 8 | Ashes to Ashes, and None Too Soon | 1982-01-16 | 60 | Rick and AJ are hired to serve court papers to an Anthony Ross. When Ross apparently dies from a fall out his hotel room window, the brothers find out there is something else going on; something involving misidentified bodies and stolen diamonds. |
| 9 | 9 | Uncivil Servant | 1982-01-27 | 60 | Myron hires Rick and AJ to find out which of his employees stole a confidential file. |
| 10 | 10 | Earth to Stacey | 1982-02-09 | 60 | Rick poaches a client from Myron only to find out she's more than a handful when she hires the brothers to find her missing fiance. |
| 11 | 11 | Double Entry | 1982-03-02 | 60 | Rick and AJ are hired to find out if a husband is cheating. They end up in the middle of a kidnapping scheme to cover up embezzling. |
| 12 | 12 | Matchmaker | 1982-03-09 | 60 | Rick and AJ are hired by a woman neither of them trust to recover an antiques collection. Along the way, they discover a burglery ring working out of a computer dating agency. |
| 13 | 13 | Tanks for the Memories | 1982-03-16 | 60 | Rick and AJ think they are hired to help find old school mate for a class reunion; in reality they are looking for one particular student that has himself in deep trouble with a survivalist group and its crazed colonel. |
Season 2
Episode No.
No. Overall
Title
Airdate
Runtime
Summary
1
14
Emeralds Are Not a Girl's Best Friend
1982-10-07
60

Rick and A.J. are in Hawaii tailing a con artist who Jonathan Higgins of the Robin Masters' Estate, has just entrusted with $350,000 in proceeds from his charity event. The three follow her to South America, where they reel her in with a con of their own, using a huge emerald and A.J. as bait.

Story aired as a cross-over with Magnum P.I.; the first half of the story, Ki'i's Don't Lie, aired as a Magnum P.I. episode immediately preceding Emeralds Are Not a Girl's Best Friend.

2
15
Mike & Pat
1982-10-14
60

Rick and AJ are hired by Sea World to find a kidnapped dolphin.

3
16
Guessing Game
1982-10-21
60

A psychic hires Rick and AJ to help her solve a series of murders in a weathly neighborhood.

4
17
Art for Arthur's Sake
1982-10-28
60

Rick and AJ help two estranged sisters recover a painting thier deceased father donated to the naval museum.

5
18
The Ten Thousand Dollar Deductible
1982-11-04
60

AJ is robbed while on a courier job. Since he and Rick are considered the prime suspects, they decide to find out what really happened and who stole $450,000 in diamonds.

6
19
Rough Rider Rides Again
1982-11-18
60

Rick and AJ are hired to help a childhood hero accused of murder.

(Episode emulated the controversy at the time over recasting the Lone Ranger and forcing actor Clayton Moore to give up the Lone Ranger mask.)

7
20
Sometimes Dreams Come True
1982-12-02
60

Janet sends a distraught woman to Rick and AJ to help her find her missing twin sister.

8
21
The Last Time I Saw Michael
1982-12-09
60

A family friend is about to be bilked out of $500,000 by a man impersonating her deceased husband; Rick and AJ set out to prove it is all a hoax.

9
22
Fowl Play
1982-12-16
60

Rick and AJ are hired to protect a football player from a game fixing scheme.

10
23
Thin Air
1982-12-30
60

An old friend of Rick's is accused of murdering her husband. Rick and AJ investigate and find mobsters and the FBI are involved.

This episode is based on the novel Thin Air by Howard Browne.

11
24
Murder Between the Lines
1983-01-06
60

AJ believes he is the next victim in a case where people are murdered according to the plot of a best selling novel.

12
25
Psyched Out
1983-01-13
60

AJ poses as a student and Rick becomes a subject in a psychologist's experiment to investigate the death of a track star who died in a suspicious fall from a fraternity house roof.

13
26
Pirate's Key (1)
1983-01-20
60

Complications from their current case put Rick and AJ before the state licensing board to answer charges from an incident in Florida several years earlier, when AJ was engaged to Janet and working for Myron at Peerless Detectives. The incident is revealed in flashbacks taken from 1980 made for TV-""Pirate's Key"", which was the basis of the series.

14
27
Pirate's Key (2)
1983-01-20
60

Complications from their current case put Rick and AJ before the state licensing board to answer charges from an incident in Florida several years earlier, when AJ was engaged to Janet and working for Myron at Peerless Detectives. The incident is revealed in flashbacks taken from 1980 made for TV-""Pirate's Key"", which was the basis of the series.

15
28
The Club Murder Vacation
1983-01-27
60

When Rick's pestering drives AJ to take advantage of mom's offer to share the large suite she was given (instead of a small room) at a northern California resort, he cramps her style when he tries to prove that he witnessed a murder-that nobody will believe really happened.

16
29
It's Only a Game
1983-02-03
60

Rick and AJ's good friend, the coroner, asks the brothers to deliver a new video game to Las Vegas and they don't understand just how valuable it is until thieves attack.

17
30
A Design for Killing
1983-02-10
60

A clothing design house, featuring a top teen model, hires the Simons to protect its new fall line from being stolen by a rival firm.

18
31
The List
1983-02-17
60

AJ pressures Rick into taking the case of a woman accused of murdering the publisher who put her (against her wishes) on a list of San Diego's ten sexiest women, but Rick also investigates their client's mysterious secrets, while AJ is falling in love with her.

19
32
What's in a Gnome?
1983-02-24
60

An amusement park owned by a retired Marine colonel is being repeatedly vandalized so the manager hires the Simons to work undercover but the more they learn about the vandal, the more they question who the real villain is.

20
33
The Secret of the Chrome Eagle
1983-03-03
60

Rick and AJ are hired to transport a valuable classic car to San Francisco but events along the way make them wonder if there isn't more here than meets the eye.

21
34
Room 3502
1983-03-10
60

A panic sticken husband comes to the Simons when he finds his wife has vanished from their hotel room overnight.

22
35
Red Dog Blues
1983-03-24
60
23
36
The Skeleton Who Came Out of the Closet
1983-03-31
60
Season 3
| Episode No. | No. Overall | Title | Airdate | Runtime | Summary |
| --- | --- | --- | --- | --- | --- |
| 1 | 37 | Grand Illusion | 1983-09-29 | 60 | |
| 2 | 38 | DJ DOA | 1983-10-06 | 60 | |
| 3 | 39 | I Heard It Was Murder | 1983-10-13 | 60 | |
| 4 | 40 | Bail Out | 1983-10-20 | 60 | |
| 5 | 41 | Fly the Alibi Skies | 1983-10-27 | 60 | The Simons (Jameson Parker, Gerald McRaney) call upon computer genius Richie Adler (Matthew Laborteaux of "Whiz Kids") to help in a murder investigation involving a pair of lookalike friends and double-booked airline reservations. |
| 6 | 42 | Shadow of Sam Penny | 1983-11-03 | 60 | |
| 7 | 43 | Caught Between the Devil and the Deep Blue Sea | 1983-11-10 | 60 | |
| 8 | 44 | The Bare Facts | 1983-11-17 | 60 | |
| 9 | 45 | Too Much of a Good Thing | 1983-12-01 | 60 | |
| 10 | 46 | Betty Grable Flies Again | 1983-12-08 | 60 | |
| 11 | 47 | Bon Voyage, Alonso | 1983-12-15 | 60 | |
| 12 | 48 | All Your Favorite Games | 1983-12-22 | 60 | |
| 13 | 49 | John Doe | 1984-01-05 | 60 | |
| 14 | 50 | Dear Lovesick | 1984-01-12 | 60 | |
| 15 | 51 | Bloodlines | 1984-01-19 | 60 | |
| 16 | 52 | Heels and Toes | 1984-02-02 | 60 | |
| 17 | 53 | The Wrong Stuff | 1984-02-09 | 60 | |
| 18 | 54 | Double Play | 1984-02-16 | 60 | |
| 19 | 55 | Under the Knife | 1984-02-23 | 60 | |
| 20 | 56 | Harm's Way | 1984-03-01 | 60 | |
| 21 | 57 | The Dillinger Print | 1984-03-08 | 60 | |
| 22 | 58 | Corpus Delecti | 1984-03-22 | 60 | |
| 23 | 59 | The Disappearance of Harry the Hat | 1984-03-29 | 60 | |
Season 4
| Episode No. | No. Overall | Title | Airdate | Runtime | Summary |
| --- | --- | --- | --- | --- | --- |
| 1 | 60 | C'est Simon (1) | 1984-09-27 | 60 | |
| 2 | 61 | C'est Simon (2) | 1984-09-27 | 60 | |
| 3 | 62 | A Little Wine with Murder | 1984-10-04 | 60 | |
| 4 | 63 | The Dark Side of the Street | 1984-10-18 | 60 | |
| 5 | 64 | Manna from Heaven | 1984-10-25 | 60 | |
| 6 | 65 | What Goes Around Comes Around | 1984-11-01 | 60 | |
| 7 | 66 | Who Killed the Sixties? | 1984-11-08 | 60 | |
| 8 | 67 | Break a Leg, Darling | 1984-11-15 | 60 | |
| 9 | 68 | Almost Completely Out of Circulation | 1984-11-22 | 60 | |
| 10 | 69 | Our Fair City | 1984-11-29 | 60 | |
| 11 | 70 | Deep Cover | 1984-12-06 | 60 | |
| 12 | 71 | Revolution #9 1/2 | 1984-12-13 | 60 | |
| 13 | 72 | Yes, Virginia, There Is a Liberace | 1984-12-20 | 60 | |
| 14 | 73 | Almost Foolproof | 1985-01-03 | 60 | |
| 15 | 74 | Enter the Jaguar | 1985-01-17 | 60 | |
| 16 | 75 | Simon Without Simon (1) | 1985-01-24 | 60 | |
| 17 | 76 | Simon Without Simon (2) | 1985-01-31 | 60 | |
| 18 | 77 | Slither | 1985-02-07 | 60 | |
| 19 | 78 | The Mickey Mouse Mob | 1985-02-14 | 60 | |
| 20 | 79 | Mummy Talks | 1985-02-21 | 60 | |
| 21 | 80 | Marlowe, Come Home | 1985-02-28 | 60 | |
| 22 | 81 | Out-of-Town Brown | 1985-03-28 | 60 | |
Season 5
| Episode No. | No. Overall | Title | Airdate | Runtime | Summary |
| --- | --- | --- | --- | --- | --- |
| 1 | 82 | Love and/or Marriage | 1985-10-03 | 60 | |
| 2 | 83 | Burden of the Beast | 1985-10-10 | 60 | |
| 3 | 84 | The Third Eye | 1985-10-17 | 60 | |
| 4 | 85 | Enchilada Express | 1985-10-24 | 60 | |
| 5 | 86 | The Skull of Nostradamus | 1985-10-31 | 60 | |
| 6 | 87 | Have You Hugged Your Private Detective Today? | 1985-11-07 | 60 | |
| 7 | 88 | Reunion at Alcatraz | 1985-11-14 | 60 | |
| 8 | 89 | Down Home Country Blues | 1985-11-21 | 60 | |
| 9 | 90 | Quint Is Out | 1985-12-05 | 60 | |
| 10 | 91 | Walk a Mile in My Hat | 1985-12-12 | 60 | |
| 11 | 92 | Facets | 1985-12-18 | 60 | |
| 12 | 93 | Sunrise at Camp Apollo | 1986-01-02 | 60 | |
| 13 | 94 | The Blue Chip Stomp | 1986-01-16 | 60 | |
| 14 | 95 | Something for Sarah | 1986-01-23 | 60 | |
| 15 | 96 | Mobile Home of the Brave | 1986-01-30 | 60 | |
| 16 | 97 | Family Forecast | 1986-02-06 | 60 | |
| 17 | 98 | A Significant Obsession | 1986-02-13 | 60 | |
| 18 | 99 | For the People | 1986-02-20 | 60 | |
| 19 | 100 | Full Moon Blues | 1986-03-06 | 60 | |
| 20 | 101 | Eye of the Beholder | 1986-03-13 | 60 | |
| 21 | 102 | D-I-V-O-R-C-E | 1986-03-27 | 60 | |
| 22 | 103 | Act Five | 1986-04-03 | 60 | |
| 23 | 104 | The Last Harangue | 1986-04-10 | 60 | |
| 24 | 105 | The Apple Doesn't Fall Far from the Tree | 1986-05-01 | 60 | |
Season 6
| Episode No. | No. Overall | Title | Airdate | Runtime | Summary |
| --- | --- | --- | --- | --- | --- |
| 1 | 106 | Competition--Who Needs It? | 1986-09-25 | 60 | |
| 2 | 107 | A.W.O.L | 1986-10-02 | 60 | |
| 3 | 108 | Still Phil After All These Years | 1986-10-09 | 60 | |
| 4 | 109 | The Cop Who Came to Dinner | 1986-10-16 | 60 | |
| 5 | 110 | Treasure | 1986-10-23 | 60 | |
| 6 | 111 | The Last Big Break | 1986-10-30 | 60 | |
| 7 | 112 | The Rookie | 1986-11-06 | 60 | |
| 8 | 113 | Like Father, Like Son | 1986-11-13 | 60 | |
| 9 | 114 | The Case of Don Diablo | 1986-11-20 | 60 | |
| 10 | 115 | Mrs. Simon & Mrs. Simon | 1986-12-04 | 60 | |
| 11 | 116 | Just Because I'm Paranoid | 1986-12-11 | 60 | |
| 12 | 117 | Tonsillitis | 1986-12-18 | 60 | |
| 13 | 118 | Deep Water Death | 1987-01-08 | 60 | |
| 14 | 119 | For Old Crime's Sake | 1987-01-15 | 60 | |
| 15 | 120 | Opposites Attack | 1987-01-29 | 60 | |
| 16 | 121 | Judgement Call | 1987-02-05 | 60 | |
| 17 | 122 | Tanner P.I. for Hire | 1987-02-12 | 60 | |
| 18 | 123 | Ancient Echoes | 1987-02-19 | 60 | |
| 19 | 124 | Second Story Simons | 1987-02-26 | 60 | |
| 20 | 125 | I Thought the War Was Over | 1987-03-05 | 60 | |
| 21 | 126 | Lost Lady | 1987-03-12 | 60 | |
| 22 | 127 | Walking Point | 1987-03-26 | 60 | |
Season 7
| Episode No. | No. Overall | Title | Airdate | Runtime | Summary |
| --- | --- | --- | --- | --- | --- |
| 1 | 128 | New Cop in Town | 1987-12-03 | 60 | |
| 2 | 129 | Desperately Seeking Dacody | 1987-12-10 | 60 | |
| 3 | 130 | You, Too, Can Be a Detective | 1987-12-17 | 60 | |
| 4 | 131 | Shadows | 1988-01-07 | 60 | |
| 5 | 132 | Second Swell | 1988-01-14 | 60 | |
| 6 | 133 | Forever Hold Your Piece | 1988-01-21 | 60 | |
| 7 | 134 | Tale of the Tiger | 1988-01-28 | 60 | |
| 8 | 135 | Nuevo Salvador | 1988-02-04 | 60 | |
| 9 | 136 | Bad Betty | 1988-02-11 | 60 | |
| 10 | 137 | Baja, Humbug | 1988-02-18 | 60 | |
| 11 | 138 | A Firm Grasp of Reality | 1988-02-25 | 60 | |
| 12 | 139 | Ties That Bind | 1988-03-03 | 60 | |
| 13 | 140 | Little Boy Dead | 1988-03-10 | 60 | |
| 14 | 141 | Sudden Storm | 1988-03-17 | 60 | |
| 15 | 142 | Something Special | 1988-03-31 | 60 | |
| 16 | 143 | May the Road Rise Up | 1988-04-07 | 60 | |
Season 8
| Episode No. | No. Overall | Title | Airdate | Runtime | Summary |
| --- | --- | --- | --- | --- | --- |
| 1 | 144 | Beauty and Deceased | 1988-10-08 | 60 | |
| 2 | 145 | Simon & Simon and Associates | 1988-10-15 | 60 | |
| 3 | 146 | Zen and the Art of the Split Finger Fastball | 1988-10-22 | 60 | |
| 4 | 147 | The Merry Adventures of Robert Hood | 1988-10-29 | 60 | |
| 5 | 148 | Ain't Gonna Get It from Me, Jack | 1988-11-05 | 60 | |
| 6 | 149 | Love Song of Abigail Marsh | 1988-11-12 | 60 | |
| 7 | 150 | Simon & Simon Jr. | 1988-11-19 | 60 | |
| 8 | 151 | Cloak of Danger | 1988-12-03 | 60 | |
| 9 | 152 | The Richer They Are, the Harder They Fall | 1988-12-10 | 60 | |
| 10 | 153 | Play It Again, Simon | 1988-12-17 | 60 | |
| 11 | 154 | First, Let's Kill All the Lawyers | 1988-12-31 | 60 | |
| 12 | 155 | Photo Finished | 1989-03-01 | 60 | |
| 13 | 156 | Simon Says 'Goodbye' | 1989-03-02 | 60 | |
Series Cast
| | | | |
| --- | --- | --- | --- |
| | Gerald McRaney | as Rick Simon | |
| | Jameson Parker | as Andrew Jackson "A.J." Simon | |
| | Jeannie Wilson | as Janet Fowler | |
| | Eddie Barth | as Myron Fowler | |
| | Mary Carver | as Cecilia Simon | |
| | Tim Reid | as Detective Marcel "Downtown" Brown | |
Series Crew
| | Position | Name |
| --- | --- | --- |
| | Creator | Philip DeGuere |
| | Associate Producer | Sam Shaw |
Related News
TVMaze