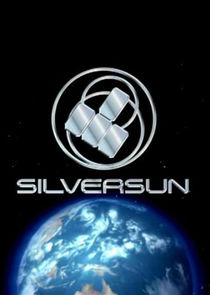 It is the year 2050 and the teenage crew of the Star Runner are two years into a journey to the Silver Sun — an amazing planet located in a distant solar system 45 light years away. It is their mission to ensure the safe delivery of 550 cryonically suspended New Settlers to populate the New World and pave the way for future generations of mankind. Theirs is a mission of breath-taking proportion — the crew on board the Star Runner are pioneers and the success or failure of this endeavour depends on them.
Series Overview
Rating
imDb Rating: 7.6 (200 Votes)
Metascore: N/A
Plot
In the year 2052, the Star Runner and The crew begin a 90 year journey to get the "New Settlers" safely to the Silver Sun and begin a colony there.
Details
Rated: N/A
Released: 28 Jun 2004
Runtime: 30 min
Genre: Sci-Fi
Director: N/A
Writer: N/A
Actors: Thomas Blackburne, Ryan Corr, Karli Dinardo, Cherise Donovan
Language: English
Country: Australia
Awards: N/A
Total Seasons: 2
Previous Episode
Journey Into Fear
Episode 2x20; Oct 01, 2004
The fates have swung against Tane who is being questioned by Lillian and Cyriax for his part in Strega's plan. It doesn't looks good, and Cyriax's heart is broken to think that his most trusted cadet could betray him like this.
Previous Episodes 2x20: Journey Into Fear 2x19: Dark Past 2x18: Enemy Within 2x17: Ghost Ship 2x16: Revelations 2x15: Musical Chairs 2x14: Take Your Pulsar 2x13: Under Pressure 2x12: Boil Over

View All Episodes
Recent News
Sony's excellent WH-1000XM3 headphones are over $70 off at Amazon
If you've been patiently waiting for a retailer to put Sony's excellent WH-1000XM3 noise-canceling headphones on sale, your patience has paid off. Amazon has discounted both the black and silver models by $72, making them $278 instead of their usual $350. Acc…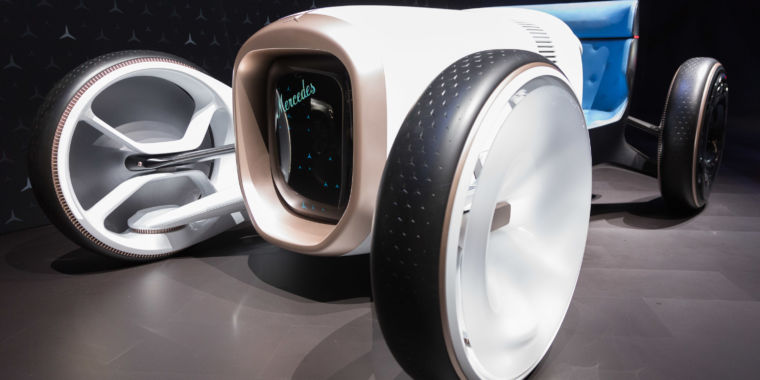 via NewsAPI
View More Related News
Skip to:
Season 1
| Episode No. | No. Overall | Title | Airdate | Runtime | Summary |
| --- | --- | --- | --- | --- | --- |
| 1 | 1 | Alien Presence | 2004-07-05 | 30 | The year is 2050 and the Star Runner is two years into its 90 year voyage; a voyage that will take them to the Silver Sun. Frozen in the hold is the precious cargo of 550 frozen New Settlers, waiting to colonise the new planet. After encountering a solar fog, the sensors on the Star Runner pick up a non human entity. Is it an alien? A major computer glitch threatens the entire mission. |
| 2 | 2 | Electronic Sheep | 2004-07-05 | 30 | Pancha develops a strange telepathic connection to the ships computer. Although unexplainable, it proves invaluable when she detects an imminent system failure and sounds the alarm. Via the holophone, Leonella learns a lesson in change from Earth. Tycho and Cinnamon want more responsibility. |
| 3 | 3 | Meltdown | 2004-07-06 | 30 | After a computer crisis, the crew decide to reanimate one of the frozen New Settlers to check for damage. Cyriax ends the debate among the crew about which person will be chosen but Degenhardt has his own ideas on who that will be. Pancha's isolation fom the ship's computer system has unexpected consequences. |
| 4 | 4 | Chill Out | 2004-07-06 | 30 | When reanimation takes place it is not Dr Flickadello as planned but someone completely unexpected. What has gone wrong? Cyriax questions Degenhardt to try and work out what happened. Pancha stays quiet about what she knows of Degenhardt's swapping of the pods. Leonella splices together the genes from lavender with a daffodil and creates a blue daffodil. But who wants a blue daffodil? |
| 5 | 5 | Staying Alive | 2004-07-07 | 30 | The crew are not happy with Zandie's presence but she is determined to stay on board. Not everyone is happy with this decision least of all Tane who sees Zandie's presence as a destabilising influence on the Star Runner. When the greenhouse plants dies, Tane is the first to accuse Zandie and demands that she be re-suspended. |
| 6 | 6 | Trade Off | 2004-07-07 | 30 | When it is discovered that Degenhardt selected Zandie for reanimation, Degenhardt is ordered to face a disciplinary tribunal and must choose his punishment. Unimpressed that Degenhardt interfered with her life, Zandie tries to settle into her new life by moving into the girls dorm. |
| 7 | 7 | Frozen Exile | 2004-07-08 | 30 | Having decided his punishment is to be frozen from the remainder of the 90 year voyage, Degenhardt prepares to meet his fate as a spectacular comet passes by and the Star Runner is thrown into disarray. |
| 8 | 8 | No Probe-lemo | 2004-07-08 | 30 | With the Star Runner on a collision course with an uncharted planet, it is Zandie who has the answer that saves the ship. The planet appears to be habitable and so the crew launch probes which are mysteriously lost. Annoyed that Cyriax appears to have not listened to the crews wishes, Zandie and Degenhardt decide to fight for what they believe in. |
| 9 | 9 | Hot Seat | 2004-07-09 | 30 | Tane manages to fly the Star Runner to safety using the gravity of the newly discovered planet Earth Two.Frictions arise when Mara is selected to talk to Earth in a worldcast interview. Tane and Leonella share their first kiss. |
| 10 | 10 | Splitski | 2004-07-09 | 30 | Tensions build as Tane and Leonella try to hide their relationship. Zandie, Degenhardt and Leonella lock themselves in the dorm, demanding to be allowed more of an equal say in how things are run on Star Runner. When Tane fails a flight test, Cyriax gives him an ultimatum; shape up or stand down. |
| 11 | 11 | Can Opener | 2004-07-12 | 30 | A wormhole swallows the Star Runner leading to the break up of the mutiny. But the Star Runner is now lost in time and space. |
| 12 | 12 | Where's My Star? | 2004-07-12 | 30 | Sheng manages to find a way to get the Star Runner back through the wormhole but it takes some skilled flying from Tane to actually do it. Zandie plays havoc with Tane's feelings for Leonella by suggesting she was Cyriax's spy. Tycho sees something out of the ship window. Have they brought something back from the wormhole? |
| 13 | 13 | Jelly Belly | 2004-07-13 | 30 | The strange space creature that Tycho claims to have seen, fails to materialise but then Pancha and Sheng start to get odd sensor readouts from the outside sensor system. Did Tycho really see something? To allay the fears of the crew, Cyriax performs a spacewalk and finds that a loose solar panel was causing all of the problems. Once back on board, Cyriax notices something odd on his space suit and is bitten by an alien space slug! |
| 14 | 14 | Last One Standing | 2004-07-13 | 30 | Infected by an alien, Cyriax hides his illness as he slowly slips into madness. Tensions between Leonella and Zandie come to a head. Pushed to the brink, Leonella challenges Zandie to a martial arts joust. |
| 15 | 15 | Two Faced | 2004-07-14 | 30 | With Cyriax's mania building, Zandie consoles her loneliness with a bottle of wine. On the cubeball court, Cyriax plays dirty with Tane but Degenhardt is unable to convince the cadet to report the injuries. Pancha, uncomfortable with her own body image after Sheng tries to ask her out, creates the "perfect girl" on the computer. |
| 16 | 16 | Call Waiting | 2004-07-14 | 30 | Cyriax and his irrationality sees the Star Runner heading back to the Wormhole! Meanwhile, Mara relents and accepts some illicit holophone credits from Zandie and Pancha introduces Sheng to her digital amalgamation. |
| 17 | 17 | Hole in the Heart | 2004-07-15 | 30 | The Commander's madness is a subject no one dares comment on even though his latest order has the Star Runner flying back towards the wormhole. Pancha and Sheng try to work out a way to combine their hectic schedules with time for love. Mara is stood down causing Lillian to confront Cyriax who collapses in a fit of alien convulsions. |
| 18 | 18 | Atmosfear | 2004-07-15 | 30 | Having collapsed, Cyriax's infection means that the ship will have to be completely disinfected. But will Tane and Degenhardt's egos lead to a double tragedy? Sheng and Pancha's relationship suffers when Pancha decides she can't mix work and romance. |
| 19 | 19 | Begin-Again | 2004-07-16 | 30 | The only way to save the deteriorating Cyriax is to send him back to Earth. But who will go with him? Volunteers are called for before Acting Commander Steve makes his decision; Tane and Mara. Leonella has other ideas though. If Tane is going, so is she! |
| 20 | 20 | One Way Ticket | 2004-07-16 | 30 | As Degenhardt and Mara battle to solve a riddle that could mean Cyriax won't be sent back to Earth, Leonella campaigns to replace Mara on the voyage and Zandie is asked to help choose which of the settlers to reanimate to help crew the ship. |
Season 2
| Episode No. | No. Overall | Title | Airdate | Runtime | Summary |
| --- | --- | --- | --- | --- | --- |
| 1 | 21 | Spare Parts | 2004-09-20 | 30 | While Cyriax's harvest clone is examined to see how it can save Cyriax, Zandie is alone in her belief that C2 should be awakened and given the chance to develop. |
| 2 | 22 | Speaking Up | 2004-09-20 | 30 | With the Clone awake, Zandie champions for his rights and debate rages amongst the crew as preparations are made to re-suspend him. Romance blooms when Mara coaches Degenhardt on changing his appearance to project a more leaderly image. |
| 3 | 23 | Join The Club | 2004-09-21 | 30 | Tycho, Sheng and Pancha try to see what the Clone's potential is as Karen teaches the crew to dance. |
| 4 | 24 | Brain Drain | 2004-09-21 | 30 | Wanting to demonstrate his capabilities, C2 sneaks onto the bridge and pilots the ship with disastrous results. The cadets have their formal and all are taken aback by the surprise appearance of Zandie who's natural dancing abilities make her the belle of the ball. |
| 5 | 25 | Will Power | 2004-09-22 | 30 | After colliding with the fuel barge, the Star Runner is stuck, stranded thanks to the Clone. As C2's condition deteriorates, a decision must be made about his future. |
| 6 | 26 | Crossing The Line | 2004-09-22 | 30 | To alleviate growing tensions on the ship, a celebration is held for crossing the Andromeda Line, the Star Runner's point of no return. Sheng and Tycho's experiments with the ship's food supplies has unintended side effects for the crew. |
| 7 | 27 | Dark Matters | 2004-09-23 | 30 | Spooky stories told to each other are taken one step too far by Tycho who completely freaks his sister out. When she disappears, has the Dark Matter got her? |
| 8 | 28 | Between Floors | 2004-09-23 | 30 | Like ghosts, Cinnamon and Mara wait for Sheng to rescue them. Sheng makes some experiments and finally manages to work out where they are. Bringing them back is another matter. |
| 9 | 29 | Take a Walk | 2004-09-24 | 30 | Excitement builds as the Star Runner approaches a cloud of micrometeorites and preparations are made for spacewalks to collect samples. Upset at not being chosen for the spacewalk, Mara takes her concerns up the chain of command until she learns the difficult truth about why she wasn't selected. Tane gives Cinnamon and Tycho the chance to master the most important task on the ship... laundry. |
| 10 | 30 | Rock the Boat | 2004-09-24 | 30 | A sample retrieved from the micrometeorite cloud causes problems for the Star Runner when is is discovered to not only be emitting a strange radio signal but to have markings on it's surface. Could this be a lost alien artifact? |
| 11 | 31 | Cold Shoulder | 2004-09-27 | 30 | Heartbroken over Degenhardt's relationship with Mara, Zandie opts for re-suspension. But will she be allowed to go through with it? Sheng and Tane take on Cyriax's computer fishing game — and accidentally catch the big prize! |
| 12 | 32 | Boil Over | 2004-09-27 | 30 | The Star Runner is threatened from the heat of a supernova that places the crews and the cryons in danger. Sheng develops a crush on Leonella. |
| 13 | 33 | Under Pressure | 2004-09-28 | 30 | Exam time sees Sheng play out his crush with Leonella, stealing the exam papers to try and win her love. Cinnamon and Tycho inadvertently launch themselves in an Escape Module into space. Pancha is strangely run down and lethargic. |
| 14 | 34 | Take Your Pulsar | 2004-09-28 | 30 | The medical team go to work to try and save Pancha when it turns out her rapid energy loss is being caused by a pulsar. Using Zandie's gunnery skills, the Star Runner must use a neutrino cannon to destroy the pulsar or Pancha will die. |
| 15 | 35 | Musical Chairs | 2004-09-29 | 30 | Embracing her creativity, Pancha takes up her old oboe much to Sheng's dismay while Zande fills the role of Computer Operator. She manages to survive a rough time from Tane who gives her a hard time. But when she intercepts a strange radio transmission, could it be that the Star Runner is not alone? |
| 16 | 36 | Revelations | 2004-09-29 | 30 | Zandie is accused of sabotage when the Star Runner crew discovers a computer virus has put them on the wrong course. But is Zandie really the culprit? An Inquiry is set up to see if charges should be laid. Sheng and Tycho experiment with Matter Transference. Another distress beacon is heard coming from within the Sargasso. Is the Star Runner going to render assistance to the mysterious signal? |
| 17 | 37 | Ghost Ship | 2004-09-30 | 30 | Cyriax orders a boarding party to go and explore the Infinity, a "ghost ship" identical to the Star Runner. In the empty ship, every noise and sight out of the ordinary becomes something from a bad dream. When Degehardt and Mara find an empty crew pod in the cryon hold, a search is initiated for the missing crew member. |
| 18 | 38 | Enemy Within | 2004-09-30 | 30 | The Search Team find an unconscious crew member on the Infinity. Bringing him back to the Star Runner, the crew wait for him to regain consciousness. As they do, questions need to be answered, especially for Leonella regarding Tane. But sometimes the answers are best not known... |
| 19 | 39 | Dark Past | 2004-10-01 | 30 | Confronting Tane on what she knows about his friendship with the mysterious Strega, Leonella tells Tane that he has to own up to his part in the mystery. But Tane isn't so sure. In the Lab, Sheng and Pancha work hard to try and decrypt Commander Darius' Log. Not feeling like he is getting any of the truth from Strega, Cyriax decides that he should reanimate Commander Darius. |
| 20 | 40 | Journey Into Fear | 2004-10-01 | 30 | The fates have swung against Tane who is being questioned by Lillian and Cyriax for his part in Strega's plan. It doesn't looks good, and Cyriax's heart is broken to think that his most trusted cadet could betray him like this. |
Series Crew
| | Position | Name |
| --- | --- | --- |
| | Producer | Chris Roache |
Related News
TVMaze