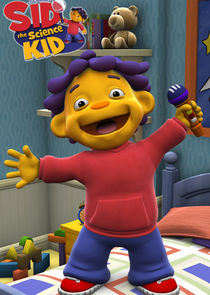 Sid the Science Kid is an American CGI animated series that premiered on PBS Kids on September 1, 2008. The computer generated show is produced by The Jim Henson Company and then-PBS member KCET in Los Angeles, California using the Henson Digital Puppetry Studio. The show is produced by motion capture which allows puppeteers to voice digitally animated characters in real time. Production began in the fall of 2008 with 42 half-hour episodes of Sid the Science Kid having been ordered. The series debuted on PBS Kids on September 1, 2008, with a two-year on-air commitment. The original working title for the series was "What's the Big Idea?" and the central character, Sid, was originally named Josh...
Series Overview
Rating
imDb Rating: 5.4 (486 Votes)
Metascore: N/A
Plot
A young and curious boy constantly wonders the fields of science.
Details
Rated: TV-Y
Released: 01 Sep 2008
Runtime: 27 min
Genre: Animation, Comedy, Family
Director: N/A
Writer: Jim Henson
Actors: Drew Massey, Victor Yerrid, Mia Ella Mimica, Alice Dinnean
Language: English
Country: USA
Awards: 7 nominations.
Total Seasons: 4
Previous Episode
The Reason Sid's Sneezin'
Episode 2x26; Nov 15, 2012
Previous Episodes 2x26: The Reason Sid's Sneezin' 2x25: Seed the Science Kid 2x24: Sleep? Who Needs It?! 2x23: Sid's Pet Project 2x22: Rock & Roll Easter 2x21: Get Up and Move! 2x20: Sid Engineers a Solution 2x19: Sid Wings It! 2x18: The Big Cheese!

View All Episodes
Recent News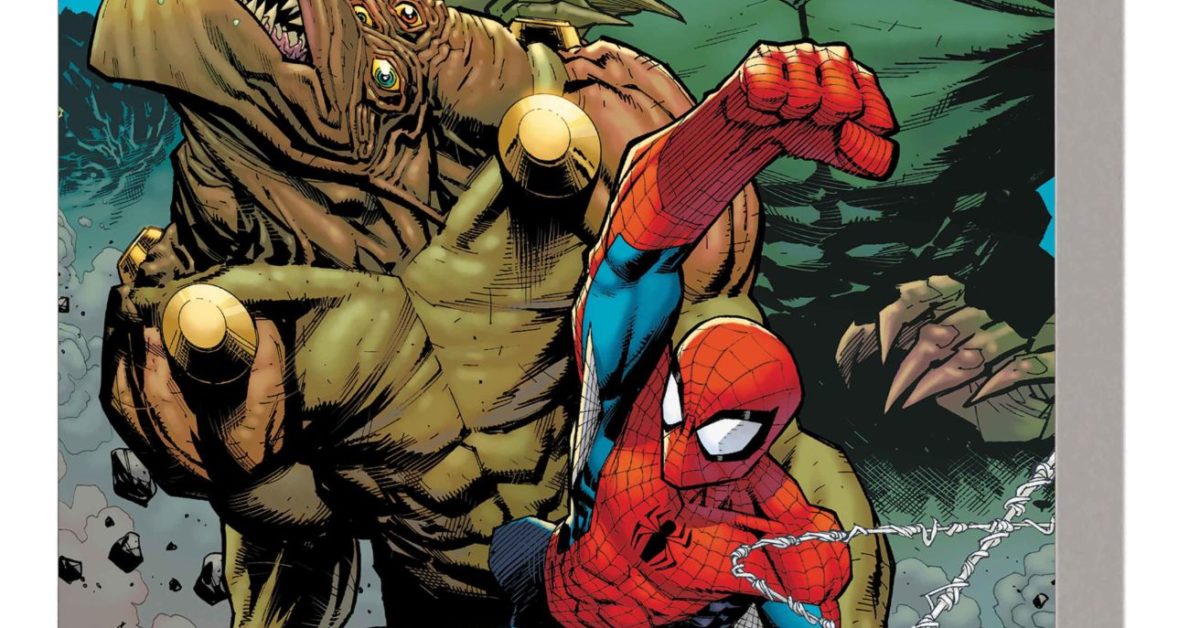 Marvel Comics August 2020 Full Solicitations Look Familiar
Okay, so we have a new solicitation for Maestro #1 for Marvel Comics in August 2020, and the Neal Adams and Mark Waid Fantastic Four too but it looks like pretty much everything else new in the solicitations is from previous solicitations… can you spy any bre…
via NewsAPI
View More Related News
Skip to:
Season 1
| Episode No. | No. Overall | Title | Airdate | Runtime | Summary |
| --- | --- | --- | --- | --- | --- |
| 1 | 1 | The Sticker Chart | 2008-09-01 | 30 | |
| 2 | 2 | The Rolie Polie | 2008-09-02 | 30 | |
| 3 | 3 | Enough with the Seashells | 2008-09-03 | 30 | |
| 4 | 4 | The Whale Episode | 2008-09-04 | 30 | |
| 5 | 5 | Super Science Tools | 2008-09-05 | 30 | |
| 6 | 6 | My Mushy Banana | 2008-09-08 | 30 | |
| 7 | 7 | My Shrinking Shoes | 2008-09-09 | 30 | |
| 8 | 8 | My Ice Pops! | 2008-09-10 | 30 | |
| 9 | 9 | The Perfect Pancake! | 2008-09-11 | 30 | |
| 10 | 10 | No More Changes! | 2008-09-12 | 30 | |
| 11 | 11 | The Itchy Tag | 2008-09-22 | 30 | |
| 12 | 12 | What's That Smell? | 2008-09-23 | 30 | |
| 13 | 13 | Grandma's Glasses | 2008-09-24 | 30 | |
| 14 | 14 | Too Much Noise! | 2008-09-25 | 30 | |
| 15 | 15 | All My Senses | 2008-09-26 | 30 | |
| 16 | 16 | A Brush with Teeth | 2008-10-20 | 30 | |
| 17 | 17 | I Want Cake | 2008-10-21 | 30 | |
| 18 | 18 | The Big Sneeze | 2008-10-22 | 30 | |
| 19 | 19 | Must See TV | 2008-10-23 | 30 | |
| 20 | 20 | Sid's Health Day | 2008-10-24 | 30 | |
| 21 | 21 | The Broken Wheel | 2009-02-09 | 30 | |
| 22 | 22 | My Slide | 2009-02-10 | 30 | |
| 23 | 23 | Sid's Amazing Invention | 2009-02-11 | 30 | |
| 24 | 24 | The Tree House | 2009-02-12 | 30 | |
| 25 | 25 | Climb, Ignatz, Climb | 2009-02-13 | 30 | |
| 26 | 26 | Hello Doggie | 2009-02-16 | 30 | |
| 27 | 27 | Home Tweet Home | 2009-02-17 | 30 | |
| 28 | 28 | The Dirt on Dirt | 2009-02-18 | 30 | |
| 29 | 29 | Don't Forget the Leaves | 2009-02-19 | 30 | |
| 30 | 30 | The Bug Club | 2009-02-20 | 30 | |
| 31 | 31 | Sid's Rainy Play Date | 2009-05-04 | 30 | |
| 32 | 32 | Special Sunny Dad Day | 2009-05-04 | 30 | |
| 33 | 33 | Sid's Holiday Adventure | 2009-09-16 | 30 | |
| 34 | 34 | The Wind Did It | 2009-09-17 | 30 | |
| 35 | 35 | Sid the Weatherman | 2009-09-18 | 30 | |
| 36 | 36 | Special Mom Day Meal | 2009-05-04 | 30 | |
| 37 | 37 | I Have Muscles Where? | 2009-05-05 | 30 | |
| 38 | 38 | Sid's Amazing Lungs | 2009-05-06 | 30 | |
| 39 | 39 | How Did My Dog Do That? | 2009-05-07 | 30 | |
| 40 | 40 | Now That's Using Your Brain | 2009-05-08 | 30 | |
| 41 | 41 | Getting a Shot: You Can Do It! | 2009-10-26 | 30 | |
Season 2
| Episode No. | No. Overall | Title | Airdate | Runtime | Summary |
| --- | --- | --- | --- | --- | --- |
| 1 | 42 | No School Singalong Special! | 2010-06-21 | 30 | |
| 2 | 43 | Slide to the Side | 2010-10-04 | 30 | |
| 3 | 44 | That's the Way the Ball Bounces | 2010-10-05 | 30 | |
| 4 | 45 | Ignatz's Inertia | 2010-10-06 | 30 | |
| 5 | 46 | Sid's Super Kick | 2010-10-07 | 30 | |
| 6 | 47 | Where Did the Water Go? | 2011-04-18 | 30 | |
| 7 | 48 | Clean Air! | 2011-04-19 | 30 | |
| 8 | 49 | Reused Robot! | 2011-04-20 | 30 | |
| 9 | 50 | Save The Stump! | 2011-04-21 | 30 | |
| 10 | 51 | Let There Be Light | 2010-11-08 | 30 | |
| 11 | 52 | Discovering Darkness | 2010-11-09 | 30 | |
| 12 | 53 | Shadow Smile! | 2010-11-10 | 30 | |
| 13 | 54 | A Rainbow Every Day! | 2010-11-11 | 30 | |
| 14 | 55 | Sid's Backyard Campout | 2011-06-20 | 30 | |
| 15 | 56 | Halloween Spooky Science Special | 2011-10-17 | 30 | |
| 16 | 57 | I Want to Be a Scientist! | 2011-12-05 | 30 | |
| 17 | 58 | The Amazing Computer Science Tool! | 2011-12-06 | 30 | |
| 18 | 59 | The Big Cheese! | 2011-12-07 | 30 | |
| 19 | 60 | Sid Wings It! | 2011-12-08 | 30 | |
| 20 | 61 | Sid Engineers a Solution | 2011-12-09 | 30 | |
| 21 | 62 | Get Up and Move! | 2012-01-06 | 30 | |
| 22 | 63 | Rock & Roll Easter | 2012-01-17 | 30 | |
| 23 | 64 | Sid's Pet Project | 2012-01-23 | 30 | |
| 24 | 65 | Sleep? Who Needs It?! | 2012-11-13 | 30 | |
| 25 | 66 | Seed the Science Kid | 2012-11-14 | 30 | |
| 26 | 67 | The Reason Sid's Sneezin' | 2012-11-15 | 30 | |
Season 3
| Episode No. | No. Overall | Title | Airdate | Runtime | Summary |
| --- | --- | --- | --- | --- | --- |
Season 4
| Episode No. | No. Overall | Title | Airdate | Runtime | Summary |
| --- | --- | --- | --- | --- | --- |
Related News
TVMaze