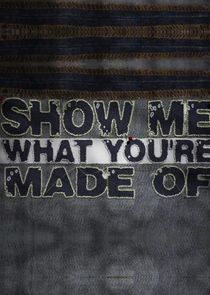 Stacey Dooley take the children to a factory or farm to experience life as a worker.
Series Overview
Rating
imDb Rating: N/A (N/A Votes)
Metascore: N/A
Plot
5 kids travel to south-east Asia and work in 5 different factories, and meet lots of people and learn how lucky they really are.
Details
Rated: N/A
Released: 01 Dec 2011
Runtime: N/A
Genre: Documentary
Director: N/A
Writer: N/A
Actors: Michael Adams
Language: English
Country: UK
Awards: N/A
Total Seasons: 7
Previous Episode
Train Depot
Episode 8x5; Nov 23, 2018
On the last leg of their tour around Britain's workplaces, Stacey Dooley gives the kids a last chance to prove they're on track at the new Elizabeth Line train depot in London.
Previous Episodes 8x5: Train Depot 8x4: Sausage Factory 8x3: Bee and Honey Farm 8x2: Photo Factory 8x1: Theme Park 7x5: Eggs 7x4: Shoes 7x3: Cosmetics 7x2: Sandwiches

View All Episodes
Skip to:
Season 1
| Episode No. | No. Overall | Title | Airdate | Runtime | Summary |
| --- | --- | --- | --- | --- | --- |
| 1 | 1 | Toys | 2011-12-10 | 30 | |
| 2 | 2 | Clothes | 2011-12-12 | 30 | |
| 3 | 3 | Jewellery | 2011-12-13 | 30 | |
| 4 | 4 | Electronics | 2011-12-14 | 30 | |
| 5 | 5 | Silk | 2011-12-15 | 30 | |
Season 2
| Episode No. | No. Overall | Title | Airdate | Runtime | Summary |
| --- | --- | --- | --- | --- | --- |
| 1 | 6 | Trainers | | 30 | |
| 2 | 7 | Cosmetics | | 30 | |
| 3 | 8 | Jeans | | 30 | |
| 4 | 9 | Tuna | | 30 | |
| 5 | 10 | Chocolate | | 30 | |
Season 3
| Episode No. | No. Overall | Title | Airdate | Runtime | Summary |
| --- | --- | --- | --- | --- | --- |
| 1 | 11 | Bikes | | 30 | |
| 2 | 12 | Prawns | | 30 | |
| 3 | 13 | Technology | | 30 | |
| 4 | 14 | Cattle | | 30 | |
| 5 | 15 | Hats | | 30 | |
Season 4
| Episode No. | No. Overall | Title | Airdate | Runtime | Summary |
| --- | --- | --- | --- | --- | --- |
| 1 | 16 | Cocoa | | 30 | |
| 2 | 17 | E-Waste | | 30 | |
| 3 | 18 | Pineapple Farm | | 30 | |
| 4 | 19 | Clothing and Skateboard Factory | | 30 | |
| 5 | 20 | Diamonds | | 30 | |
Season 5
| Episode No. | No. Overall | Title | Airdate | Runtime | Summary |
| --- | --- | --- | --- | --- | --- |
| 1 | 21 | Strawberry Farm | 2015-10-13 | 28 | |
| 2 | 22 | Textiles Factory | 2015-10-20 | 28 | |
| 3 | 23 | Bus Cleaning | 2015-10-27 | 28 | |
| 4 | 24 | Fish Factory | 2015-11-03 | 28 | |
| 5 | 25 | Clothes Recycling Centre | 2015-11-10 | 28 | |
Season 6
| Episode No. | No. Overall | Title | Airdate | Runtime | Summary |
| --- | --- | --- | --- | --- | --- |
| 1 | 26 | Bags | 2016-11-08 | 30 | Teenagers Ellie, Alice, Faith, Joe and Sam go to two countries in Asia - Cambodia and Taiwan. They begin their working journey in the bustling capital of Cambodia, Phnom Penh. As they start their first job in an enormous bag factory manufacturing for the world export market, who will succeed and who will fail in this place of exacting standards and strict rules? At night, as they get their first taste of living like a local, will our teens settle in or decide that it's all too much for them? |
| 2 | 27 | Coffee | 2016-11-15 | 30 | Five British kids work and live alongside the people that make their favourite things. In episode two, the five UK kids head off to a remote Cambodian coffee plantation. In the countryside, they get the chance to try some of the local delicacies - deep-fried spiders, crickets and grubs! On the coffee farm some of them struggle with one of the toughest jobs there is in Cambodia - field work in the heat and the rain. Can they come together as a team and bring in the coffee harvest? And what happens when some of them go off to work with the Bunong people - one of the many local tribes in this region? |
| 3 | 28 | Onesies | 2016-11-22 | 30 | Five British kids work and live alongside the people that make their favourite things. The five pampered teens make their way back to one of the thousands of factories in the capital of Cambodia, Phnom Penh. They get the chance to make one of their favourite things - onesies! - but it's much more difficult than it looks. In the very strict onesie factory it's boys v girls and one team comes unstuck very quickly. Can they get back in the boss's good books? Outside the factory gates, the team also have to come to terms with the poverty they find there, and the girls have to go back to school - in a slum. |
| 4 | 29 | Tea | 2016-11-29 | 30 | Five British kids work and live alongside the people that make their favourite things. The teens leave Cambodia to fly further east to the island of Taiwan. Here they head straight to an enormous tea plantation where they grow the tea for the British export market. It's been a tough trip for our five teens and within minutes of arriving at the tea factory one of them feels unwell. With a man down how will the other four cope with the very physical work involved? Their boss is the strictest one yet and he is not a man to be messed with. At the end of their first shift the boss proves that he is very serious about tea when he sacks one of the team. They may be shocked but can they pull together as a team to turn this situation around? |
| 5 | 30 | Fish | 2016-12-06 | 30 | Five British kids work and live alongside the people that make their favourite things. It's the teens last factory in Asia and they make their way to a fish canning plant on the Taiwanese coast. If they thought factory work would get any easier they were wrong! Some of them find the fish smell overwhelming and are horrified to discover that one job is boxing up fish heads and guts after the choice meat has been canned. Can they face their worst nightmare? Will they be able to finally show their last factory boss that they can manage a day's work even they might not want to? As they finish up in Taiwan and fly home to the UK, will they be able to show their families that their incredible trip has really changed them? |
Season 7
| Episode No. | No. Overall | Title | Airdate | Runtime | Summary |
| --- | --- | --- | --- | --- | --- |
| 1 | 31 | Recycling | 2017-04-17 | 30 | Five kids travel the UK to work alongside the people responsible for making and doing the things they rely on. The kids start their working trip with one of the UK's biggest recycling firms Suez, who sort the waste of 12 million homes. The kids are heading to Bristol to a Mixed Recycling Facility, known as MRF, where what we throw away is sorted by hand on fast-flowing conveyor belts. The kids are amazed to see 250 tonnes of waste being processed each day and they are shocked when they realise they will be expected to join the teams of people going through our waste. Are they all willing to get their own hands dirty to dig out? |
| 2 | 32 | Sandwiches | 2017-04-24 | 30 | Tom, Eloushka, Lucas, Maddie and Madz travel to a massive sandwich factory in London where they make 700,000 sandwiches a week. Adelie Foods has very high hygiene standards and productivity rates and their workers are disciplined and incredibly fast. Will our five being able to demonstrate the focus needed to succeed here? When the boss starts them off making a cheese and pickle ploughman's sandwich, it becomes clear that this work is considerably more difficult than they had anticipated. As they all compete for a promotion, who has the skill to keep up with the production lines and make sandwiches of the quality that their boss expects? |
| 3 | 33 | Cosmetics | 2017-05-01 | 30 | Tom, Eloushka, Lucas, Maddie and Madz head to a cosmetic factory in the south west of England. They work at Lush, where they make 77 million cosmetics every year. Can they succeed in an enormous factory that makes face masks, bath bombs and bubble bath by hand? With one of the team made the boss very quickly, how will the rest of the team cope with being told what to do by a friend? Presented by Stacey Dooley. |
| 4 | 34 | Shoes | 2017-05-08 | 30 | Tom, Eloushka, Lucas, Maddie and Madz make their way to do a day's work in an enormous shoe factory in Wigan. Here the kids meet Joan, their toughest boss yet who runs a tight ship and expects every one of her team to follow all the rules all the time. A lot of the work is done by robots and what's left requires concentration, focus and first class hand-to-eye coordination. When one of the group quickly impresses on Joan that they are supervisor material, how will the other kids react to be bossed around by one of their own? |
| 5 | 35 | Eggs | 2017-05-15 | 30 | Tom, Eloushka, Lucas, Maddie and Madz make their way to their final stop on their tour of the UK, to one of the biggest free-range egg farms in the country. You can't produce eggs without getting on well with chickens, and on this farm they have 135,000 birds living in huge sheds with wooded areas and fields to freely roam around in. There is no room for heavy-handedness in this job, so how will our five cope working with live animals and fragile eggs? |
Series Cast
| | | | |
| --- | --- | --- | --- |
| | Stacey Dooley | as Stacey Dooley | |
Related News
TVMaze