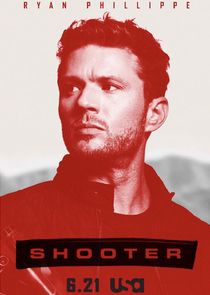 Based on the best-selling Bob Lee Swagger novel by Stephen Hunter, Point of Impact, and the 2007 Paramount film starring Mark Wahlberg, Shooter is an action series about a highly decorated Marine sniper who is on the run after being falsely accused of trying to kill the President.
Series Overview
Rating
imDb Rating: 7.5 (27,609 Votes)
Metascore: N/A
Plot
A conspiracy thriller that follows the journey of Bob Lee Swagger, a highly-decorated veteran who is coaxed back into action to prevent a plot to kill the President.
Details
Rated: TV-14
Released: 15 Nov 2016
Runtime: 60 min
Genre: Action, Drama
Director: N/A
Writer: John Hlavin
Actors: Ryan Phillippe, Shantel VanSanten, Cynthia Addai-Robinson, Omar Epps
Language: English
Country: USA
Awards: 2 nominations.
Total Seasons: 3
Previous Episode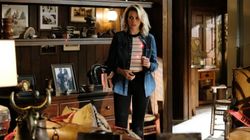 Red Light
Episode 3x13; Sep 13, 2018
Following the blast in D.C., Bob Lee attempts to put an end to Atlas once and for all, all while trying to salvage his marriage and tie up the remaining threads from his past. Isaac, Nadine, and Harris find new roles for themselves in the government.
Previous Episodes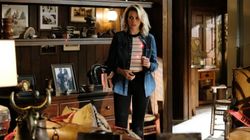 3x13: Red Light


3x12: Patron Saint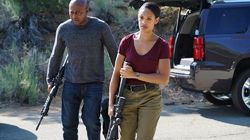 3x11: Family Fire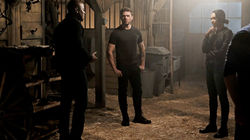 3x10: Orientation Day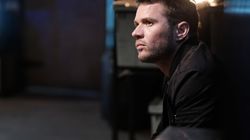 3x9: Alpha Dog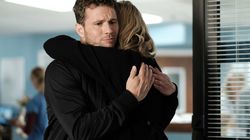 3x8: The Red Badge


3x7: Swing Vote


3x6: Lines Crossed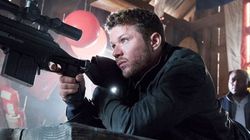 3x5: A Call to Arms

View All Episodes
Cast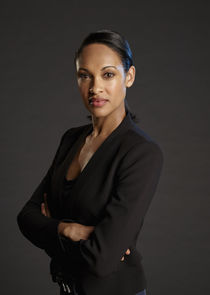 Cynthia Addai Robinson as Nadine Memphis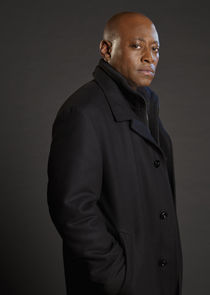 Omar Epps as Isaac Johnson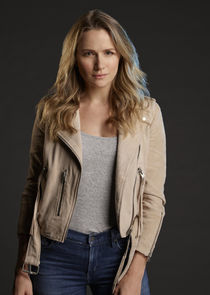 Shantel VanSanten as Julie Swagger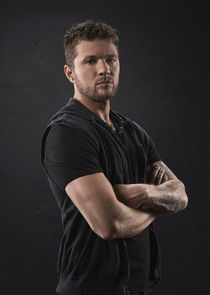 Ryan Phillippe as Bob Lee Swagger
Jesse Bradford as Harris Downey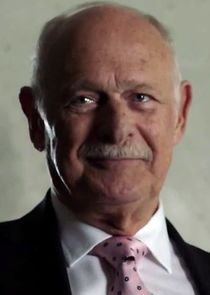 Gerald McRaney as Red Bama Sr.
View Full Cast
Skip to:
Season 1
| Episode No. | No. Overall | Title | Airdate | Runtime | Summary |
| --- | --- | --- | --- | --- | --- |
| 1 | 1 | Point of Impact | 2016-11-15 | 60 | When a plot to assassinate the President of the United States is discovered, highly-decorated veteran Bob Lee Swagger is recruited by his former Commander, Isaac Johnson, to help prevent the attempt. Meanwhile, disgraced FBI agent Nadine Memphis, investigates potential assassins. |
| 2 | 2 | Exfiltration | 2016-11-22 | 60 | Bob Lee tries to protect his family while incarcerated and Isaac aims to silence him. In other events, Nadine contacts Bob Lee's wife, Julie, who's dealing with the backlash against her family. |
| 3 | 3 | Musa Qala | 2016-11-29 | 60 | Bob Lee reaches out to Nadine while evading his pursuers; and Isaac juggles his double life while trying to find Bob Lee. |
| 4 | 4 | Overwatch | 2016-12-06 | 60 | Bob Lee plans his next moves; and Isaac ties up loose ends. In other events, Nadine investigates the Ukrainian connection. |
| 5 | 5 | Recon by Fire | 2016-12-13 | 60 | Bob Lee locates the bullet from the assassination, which leads him to a radical militia group and Isaac; and Nadine is locked in a deadly game of cat and mouse with Payne. |
| 6 | 6 | Killing Zone | 2016-12-20 | 60 | Bob Lee tracks down his former instructor, who he hopes will help him find the shooter; Nadine interrogates Payne; Isaac realizes that he's in over his head; and a reporter makes Julie an offer. |
| 7 | 7 | Danger Close | 2016-12-27 | 60 | Bob Lee travels across the country in order to find the shooter; Julie deals with a family betrayal; Nadine contacts a Ukrainian reporter who can explain the conspiracy; and Isaac questions his allegiance. |
| 8 | 8 | Red on Red | 2017-01-03 | 60 | Bob Lee and Nadine plot to secure evidence that could expose the conspiracy; Isaac searches for an exit strategy; Payne tries to flee; and Julie and Mary are in danger. |
| 9 | 9 | Ballistic Advantage | 2017-01-10 | 60 | After Julie and Mary are abducted, Bob Lee must figure out a way to broker an exchange for the recently acquired evidence he lifted from Jack Payne. Nadine, working with Bob Lee, struggles to balance her allegiance to him and the FBI, as Isaac strikes a tenuous deal to assist them as trade for his freedom after it's done. |
| 10 | 10 | Primer Contact | 2017-01-17 | 60 | With Grigory Krukov as the last remaining leader of the conspiracy and Mary being held at the Russian Embassy, Bob Lee, Julie, Nadine, and Isaac must work together to find a way to save Mary, shut down the conspiracy, and prove Bob Lee innocent once and for all. |
Season 2
| Episode No. | No. Overall | Title | Airdate | Runtime | Summary |
| --- | --- | --- | --- | --- | --- |
| 1 | 11 | The Hunting Party | 2017-07-18 | 60 | Bob Lee Swagger joins his former Marine unit for an awards ceremony in Frankfurt, Germany. There, he and his wife Julie narrowly escape a deadly terrorist attack. FBI Agent Nadine Memphis accepts a new job with powerful Washington insider Patricia Gregson. |
| 2 | 12 | Remember the Alamo | 2017-07-25 | 60 | Bob Lee looks into the terrorist attack that may have targeted his Marine unit; Memphis helps on the ground in Germany. |
| 3 | 13 | Don't Mess with Texas | 2017-08-01 | 60 | Bob Lee finds Isaac Johnson in Texas after an attempt on his life; Nadine learns how much influence Patricia Gregson has; Julie fights to stay strong for her family. |
| 4 | 14 | The Dark End of the Street | 2017-08-08 | 60 | Bob Lee and Isaac learn the world's greatest assassin is in the U.S.; Nadine comes to Texas with suspicions of a conspiracy. |
| 5 | 15 | The Man Called Noon | 2017-08-15 | 60 | Bob Lee tries to piece together Solotov's motive for targeting his unit; Nadine finds a witness to the event that set everything off; Solotov hides in plain sight. |
| 6 | 16 | Across the Rio Grande | 2017-08-22 | 60 | Bob Lee tracks Solotov's money and goes up against a Mexican cartel; Nadine helps a journalist investigate a cover-up; Julie makes her frustration heard. |
| 7 | 17 | Someplace Like Bolivia | 2017-08-29 | 60 | Bob Lee and Isaac work together to escape a Mexican prison before Solotov finds them; Nadine digs into Atlas; Julie has problems with the law. |
| 8 | 18 | That'll Be the Day | 2017-09-05 | 60 | Bob Lee leads Solotov in a deadly game of cat and mouse to draw him into the open, but soon realizes the Chechen has had the upper hand all along. Flashbacks reveal the origins of this deadly man called Solotov, while Isaac is courted by his creator in the present - a man whose identity Nadine discovers in her investigation of "Atlas.". |
Season 3
| Episode No. | No. Overall | Title | Airdate | Runtime | Summary |
| --- | --- | --- | --- | --- | --- |
| 1 | 19 | Backroads | 2018-06-21 | 60 | Picking up from Season 2's cliffhanger, Bob Lee Swagger is taken hostage by Solotov, the world's greatest assassin. Julie and Isaac team up to help bring him home safely. Nadine confronts Senator Hayes about his connection to Atlas. A surprising piece of information about Bob Lee's own father sets off a whole new mission, while back in D.C., a mysterious operative begins plotting an attack. |
| 2 | 20 | Red Meat | 2018-06-28 | 60 | Bob Lee visits a local prison for answers about his father Earl Swagger's murder in 1988. Julie takes a job helping Sam, the Swagger family's lawyer. Following their attempt to destroy Atlas, Nadine and Isaac scoop up her ex-boyfriend Harris Downey, who knows more about the rogue operation than he realizes. |
| 3 | 21 | Sins of the Father | 2018-07-05 | 60 | Bob Lee's investigation into Earl's murder leads him to the local slaughterhouse; Nadine and Isaac's quest to take down Atlas forces them into an uneasy alliance with a former Atlas agent. |
| 4 | 22 | The Importance of Service | 2018-07-12 | 60 | Armed with new details, Bob Lee hunts for the men responsible for Earl's murder; Julie follows a lead of her own; when Harris gets grabbed, Bob Lee joins Nadine and Isaac on a rescue mission. |
| 5 | 23 | A Call to Arms | 2018-07-19 | 60 | Bob Lee visits a friend of Earl's to ask about a rogue operation in Vietnam; he joins his team to crash an event in D.C., where they cross paths with an operative on a mission of his own. |
| 6 | 24 | Lines Crossed | 2018-07-26 | 60 | Bob Lee and Isaac are put through the wringer by a member of Earl's Vietnam unit; Julie stands up to the Bama family; Nadine sneaks into a high-tech security facility. |
| 7 | 25 | Swing Vote | 2018-08-02 | 60 | Closing in on the mystery of his father's assassination and its connection to Washington's power brokers, Bob Lee and Isaac track down a former "dark lord" of the Pentagon - now residing in a psychiatric hospital. Nadine is sent on a dangerous mission by a DOJ Agent. |
| 8 | 26 | The Red Badge | 2018-08-09 | 60 | An attempt on Sam Vincent's life leads Bob Lee and Julie to a stockpile of information left behind by Earl Swagger, which may have been the cause of his murder. Nadine, Isaac, Harris and Carlita take a run at one of the heads of Atlas. |
| 9 | 27 | Alpha Dog | 2018-08-16 | 60 | Bob Lee drifts further apart from Julie as his search for Red Bama's son leads him to a fringe group known as The Alpha Boys. In hopes of getting more information regarding a possible attack on Washington, Isaac and Nadine use Earl's cache of information to schedule a meet with the President's Chief of Staff. Carlita betrays the group and disappears. |
| 10 | 28 | Orientation Day | 2018-08-23 | 60 | Bob Lee and Isaac's search for Carlita and the missing key card leads them to an off-the-grid Atlas training facility, where they're forced to confront their pasts. Nadine and Harris scheme their way into a face-to-face with a critical player in Atlas' plot to retain power. Julie's paranoia grows as she confronts the fact that Bob Lee is always putting their family in harm's way. |
| 11 | 29 | Family Fire | 2018-08-30 | 60 | Reeling from new information regarding his father's death, Bob Lee uses Harris to help him get payback - putting them both in danger. Nadine and Isaac attempt to convert Atlas recruits to their cause. Julie experiments with putting life with Bob Lee in the rearview. Atlas moves forward with its ultimate plan. |
| 12 | 30 | Patron Saint | 2018-09-06 | 60 | As Bob Lee finds himself torn between his thirst for justice and keeping his family together, Atlas pivots towards a new gameplan, which will only expedite their mission. While Harris forges a relationship with a powerful ally, Isaac and Nadine investigate a clue gathered from Isaac's showdown with Jack Long. |
| 13 | 31 | Red Light | 2018-09-13 | 60 | Following the blast in D.C., Bob Lee attempts to put an end to Atlas once and for all, all while trying to salvage his marriage and tie up the remaining threads from his past. Isaac, Nadine, and Harris find new roles for themselves in the government. |
Series Cast
| | | | |
| --- | --- | --- | --- |
| | Cynthia Addai Robinson | as Nadine Memphis | |
| | Omar Epps | as Isaac Johnson | |
| | Shantel VanSanten | as Julie Swagger | |
| | Ryan Phillippe | as Bob Lee Swagger | |
| | Jesse Bradford | as Harris Downey | |
| | Gerald McRaney | as Red Bama Sr. | |
| | Eddie McClintock | as Jack Payne | |
| | Josh Stewart | as Solotov | |
Series Crew
| | Position | Name |
| --- | --- | --- |
| | Consulting Producer | Amanda Segel |
| | Co-Executive Producer | T.J. Brady |
| | Supervising Producer | T.J. Brady |
| | Co-Executive Producer | Rasheed Newson |
| | Supervising Producer | Rasheed Newson |
| | Co-Executive Producer | Tim Walsh |
| | Co-Executive Producer | Kate Barnow |
| | Co-Executive Producer | Adam E. Fierro |
| | Supervising Producer | Scott Gold |
| | Producer | Scott Gold |
| | Executive Producer | Mark Wahlberg |
| | Executive Producer | Stephen Levinson |
| | Executive Producer | Simon Cellan-Jones |
| | Special Effects Supervisor | Blumes Tracy |
| | Producer | Nic Van Zeebroeck |
| | Supervising Producer | Dara Resnik Creasey |
| | Stunt Coordinator | Melissa R. Stubbs |
| | Producer | Tim Talbott |
| | Stunt Coordinator | Todd Bryant |
| | Producer | Ryan Phillippe |
| | Supervising Producer | Janace Tashjian |
| | Producer | Janace Tashjian |
| | Executive Producer | Lorenzo Di Bonaventura |
| | Co-Executive Producer | Matthew Newman |
| | Co-Producer | Matthew Newman |
| | Producer | Matthew Newman |
| | Executive Producer | Antoine Fuqua |
| | Set Decorator | James Willcock |
| | Casting | Alex Newman |
| | Music Editor | Cory Milano |
| | Casting | Robert J. Ulrich |
| | Casting | Jackie Lind |
| | Co-Executive Producer | Julie Herrin |
| | Executive Producer | Julie Herrin |
| | Producer | Julie Herrin |
| | Unit Production Manager | Julie Herrin |
| | Casting | Sheila Jaffe |
| | Supervising Sound Editor | Mark Relyea |
| | Casting | Susan Paley Abramson |
| | Music Supervisor | Scott Vener |
| | Editor | William Yeh |
| | Editor | Amy P. McGrath |
| | Producer | Grace Gilroy |
| | Production Designer | David Willson |
| | "A" Camera Operator | Brian Moreno |
| | Developer | John Hlavin |
| | Executive Producer | John Hlavin |
| | First Assistant Director | Maria Mantia |
| | First Assistant Director | Nico Sachse |
| | Director Of Photography | Jaime Reynoso |
| | Producer | Bret Slater |
| | Co-Producer | Spencer Strasmore |
| | Producer | Spencer Strasmore |
| | Music | Bobby Krlic |
| | Based on the Novel Of | Stephen Hunter |
| | Re-Recording Mixer | Michael Colomby |
| | Re-Recording Mixer | Richard Weingart |
| | Production Manager | Genevieve Bridges |
| | Second Assistant Director | Gordon Piper |
| | First Assistant Director | Chris Della Penna |
| | Second Assistant Director | Anastacia C. Nemec |
| | Director Of Photography | Michael Eley |
| | Editor | Gary D. Roach |
| | Post-Production Supervisor | Sarah Potts |
| | Art Director | Sean Carvajal |
| | Costume Designer | Farnaz Khaki-Sadigh |
| | Assistant Costume Designer | Zohra Shahalimi |
| | Makeup Department Head | Christopher Pinhey |
| | Hair Department Head | Caroline Dehner |
| | Gaffer | Andrew Mcleod |
| | Key Grip | Dean Reca |
| | "A" Camera Operator | David Crone |
| | "B" Camera Operator | Andy Wilson |
| | Property Master | Tyler Smith |
| | Production Accountant | Jacquie Wechselberger |
| | Production Coordinator | Kathleen Whelan |
| | Script Supervisor | Corey Jones |
| | Special Effects Supervisor | Dan Keeler |
| | Location Manager | Casey Nelson-Zutter |
| | Transportation Coordinator | Jane Callihoo |
| | Construction Coordinator | John Beatty |
| | Assistant Editor | Evan Ahlgren |
| | Assistant Editor | Natalie Boschan |
| | Visual Effects Supervisor | Curt Miller |
| | Visual Effects Producer | Terry Hutcheson |
| | Sound Designer | David Barbee |
| | Colorist | Cody Baker |
| | On-Line Editor | Heydar Adel |
| | Production Designer | Dan Davis |
| | Art Director | Chris Dillo |
| | Costume Designer | Tiffany Hasbourne |
| | Hair Department Head | Kimberley Spiteri |
| | Makeup Department Head | Felicia Linsey |
| | Set Decorator | Richard C. Walker |
| | Property Master | Mike Casey |
| | Script Coordinator | David Daitch |
| | Location Manager | Lyal Holmberg |
| | Assistant Editor | Danielle Wang |
| | Second Assistant Director | Matt G. Sheets |
| | Gaffer | Dayton Nietert |
| | Key Grip | Jack Chouchanian |
| | "B" Camera Operator | Jacob Avignone |
| | Production Accountant | Chris Romberg |
| | Production Coordinator | T. Adam Bayless |
| | Script Supervisor | Elizabeth Marighetto |
| | Transportation Coordinator | Mark Landin |
| | Construction Coordinator | John David Diersing |
| | Costume Supervisor | Robin Roberts |
| | Assistant Editor | Brett Roach |
| | Editor | Zack Arnold |
| | "B" Camera Operator | Mike Walsh |
| | Costume Supervisor | Scott O'Leary |
| | Art Director | Chris Dileo |
| | Location Manager | Chris Fuentes |
| | Assistant Editor | Sean Fawcett |
| | Co-Producer | Matt Bosack |
| | Property Master | Ian Kay |
| | Production Designer | Maria Caso |
| | Director Of Photography | Yaron Levy |
| | Editor | Kristina Hamilton-Grobler |
| | Consulting Producer | Blaise Hemingway |
| | Consulting Producer | Will Staples |
| | Co-Producer | Jennifer Cacicio |
| | Associate Producer | Steve Seapker |
Related News
TVMaze