A&E presents the new original real-life series Shipping Wars, which follows six independent shippers who have discovered that fortunes can be made transporting items that traditional carriers won't touch.
Series Overview
Rating
imDb Rating: 6.4 (1,281 Votes)
Metascore: N/A
Plot
Show revolves around teams of independent heavy-duty moving companies bidding for the chance to transport unshipable items, from oversized loads to bulky packages and bizarre items.
Details
Rated: N/A
Released: 10 Jan 2012
Runtime: 30 min
Genre: Reality-TV
Director: N/A
Writer: N/A
Actors: Marc Springer, Jennifer Brennan, Jarrett Joyce, Bill Lloyd
Language: English
Country: USA
Awards: N/A
Total Seasons: 7
Previous Episode
Munsters...the Final Frontier
Episode 7x20; Apr 29, 2015
Previous Episodes 7x20: Munsters...the Final Frontier 7x19: Holy Horrible Voice, Batman! 7x18: Gumby's 60th Veggie Surprise 7x17: The Empire Ships Back 7x16: A Disco Robot and Castle Hassle 7x15: A Tiger Chase and a Tight Place 7x14: Broken Dolls & Duck Boat Stalls 7x13: Big Bertha & The Molar Express 7x12: Looney Tunes Blues

View All Episodes
Recent News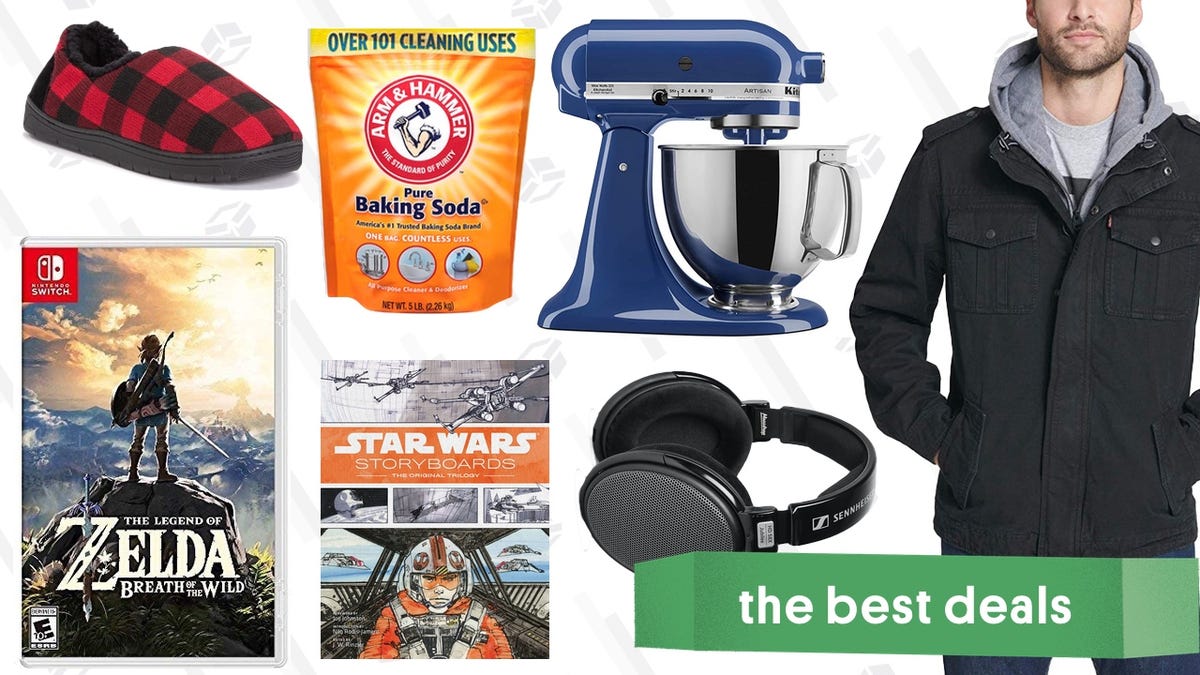 Best gaming deals today
When it comes to gaming and gaming-adjacent deals, it's pretty much a mixed bag. There aren't really any hard-and-fast rules to shopping for games (either physical or digital), accessories (like controllers, headsets, etc.), or consoles. It really comes down …
via NewsAPI
View More Related News
Skip to:
Season 1
| Episode No. | No. Overall | Title | Airdate | Runtime | Summary |
| --- | --- | --- | --- | --- | --- |
| 1 | 1 | Pilot | 2012-01-10 | 30 | |
| 2 | 2 | Double Down and Bean Town | 2012-01-10 | 30 | |
| 3 | 3 | Bullship | 2012-01-17 | 30 | |
| 4 | 4 | Cash for Tanks | 2012-01-17 | 30 | |
| 5 | 5 | Pain in the Caboose | 2012-01-24 | 30 | |
| 6 | 6 | Camel in Tow | 2012-01-24 | 30 | |
| 7 | 7 | Tavern on the Greenbacks | 2012-01-31 | 30 | |
| 8 | 8 | Jennifer's Arch | 2012-01-31 | 30 | |
| 9 | 9 | Baja or Bust | 2012-02-07 | 30 | |
| 10 | 10 | May the Ship Be with You | 2012-02-07 | 30 | |
Season 2
| Episode No. | No. Overall | Title | Airdate | Runtime | Summary |
| --- | --- | --- | --- | --- | --- |
| 1 | 11 | Two Halves of the Same Willie | 2012-08-07 | 30 | |
| 2 | 12 | The King and His Axe | 2012-08-07 | 30 | |
| 3 | 13 | One Crystal Short of a Geode | 2012-08-14 | 30 | |
| 4 | 14 | Love at First Flight | 2012-08-14 | 30 | |
| 5 | 15 | From Sphere to Infinity & Beyond | 2012-08-21 | 30 | |
| 6 | 16 | Chicken Ship | 2012-08-21 | 30 | |
| 7 | 17 | Mud Bug Boogie | 2012-08-28 | 30 | |
| 8 | 18 | Not with a Whimper But a Bang | 2012-08-28 | 30 | |
| 9 | 19 | Planes, Pains, and a Spire of Flames | 2012-09-11 | 30 | |
| 10 | 20 | Flux Capacity | 2012-09-11 | 30 | |
| 11 | 21 | Wheels of Misfortune | 2012-09-18 | 30 | |
| 12 | 22 | Wings, a Prayer, and a Now-It-All | 2012-09-18 | 30 | |
| 13 | 23 | Crusin' for a Bruisin' | 2012-10-02 | 30 | |
| 14 | 24 | Big Idea, Bad Idea | 2012-10-02 | 30 | |
Season 3
| Episode No. | No. Overall | Title | Airdate | Runtime | Summary |
| --- | --- | --- | --- | --- | --- |
| 1 | 25 | More Bullship | 2012-12-12 | 30 | |
| 2 | 26 | Safari So Good | 2012-12-12 | 30 | |
| 3 | 27 | Geometrically Challenged | 2012-12-19 | 30 | |
| 4 | 28 | Return to Send-Arrrggghhh! | 2012-12-19 | 30 | |
| 5 | 29 | The Carney Code | 2012-12-26 | 30 | |
| 6 | 30 | Frankenship Horrors | 2013-01-09 | 30 | |
| 7 | 31 | Damaged Goods | 2013-01-09 | 30 | |
| 8 | 32 | Candy, Karma, and Catastrophes | 2013-01-16 | 30 | |
| 9 | 33 | Rock 'Em, Sock 'Em, Ride 'Em, Drop 'Em | 2013-01-16 | 30 | |
| 10 | 34 | The Good, The Bad, and The Evel | 2013-01-23 | 30 | |
| 11 | 35 | Warheads and Gearheads | 2013-01-23 | 30 | |
| 12 | 36 | Tyrannosaurus Hex | 2013-01-30 | 30 | |
Season 4
| Episode No. | No. Overall | Title | Airdate | Runtime | Summary |
| --- | --- | --- | --- | --- | --- |
| 1 | 37 | Monkey Business | 2013-06-11 | 30 | |
| 2 | 38 | Dsyfunction Junction | 2013-06-11 | 30 | |
| 3 | 39 | Manner's Meltdown and Minor Mishaps | 2013-06-18 | 30 | |
| 4 | 40 | If the Boat's a Rockin' ... | 2013-06-18 | 30 | |
| 5 | 41 | A Fairy Tale Disaster | 2013-06-25 | 30 | |
| 6 | 42 | Crypto-Prank-ology | 2013-06-25 | 30 | |
| 7 | 43 | Punch Drunk Love | 2013-07-02 | 30 | |
| 8 | 44 | Broken Down & Busted | 2013-07-02 | 30 | |
| 9 | 45 | High Tech Rednecks | 2013-07-09 | 30 | |
| 10 | 46 | Old Man and the Sea Life | 2013-07-16 | 30 | |
| 11 | 47 | Bidder Bee-ware! | 2013-07-23 | 30 | |
| 12 | 48 | Ready, Set... Pedal! | 2013-07-30 | 30 | |
Season 5
| Episode No. | No. Overall | Title | Airdate | Runtime | Summary |
| --- | --- | --- | --- | --- | --- |
| 1 | 49 | A Whole Bunch of Cluck-Ups | 2013-12-03 | 30 | |
| 2 | 50 | Guys and Dolls | 2013-12-03 | 30 | |
| 3 | 51 | Buggin' Out | 2013-12-10 | 30 | |
| 4 | 52 | Flight of the Giant Baby Head | 2013-12-10 | 30 | |
| 5 | 53 | We Come in Pieces! | 2013-12-17 | 30 | |
| 6 | 54 | Chivalry's Dead... Roy Killed It | 2013-12-17 | 30 | |
| 7 | 55 | War of the Roses | 2013-12-24 | 30 | |
| 8 | 56 | Pop, the Tragic Dragon | 2013-12-24 | 30 | |
| 9 | 57 | Drilling & Probing | 2014-01-07 | 30 | |
| 10 | 58 | What NOT to Expect When You're Expecting Jarrett | 2014-01-07 | 30 | |
| 11 | 59 | Jack Pots & Cheap Shots | 2014-01-14 | 30 | |
| 12 | 60 | It's My Party and I'll Shoot You If I Want To | 2014-01-14 | 30 | |
Season 6
| Episode No. | No. Overall | Title | Airdate | Runtime | Summary |
| --- | --- | --- | --- | --- | --- |
| 1 | 61 | Giant Pains in the Ass | 2014-06-03 | 30 | |
| 2 | 62 | Who Ya Gonna Call? ...Not Two Blondes and a Truck | 2014-06-03 | 30 | |
| 3 | 63 | Highway to the Stranger Zone | 2014-06-10 | 30 | |
| 4 | 64 | Three Horses and a Funeral | 2014-06-10 | 30 | |
| 5 | 65 | A Tactical Disaster | 2014-06-17 | 30 | |
| 6 | 66 | Head Today, Gong Tomorrow | 2014-06-17 | 30 | |
| 7 | 67 | Spaced Invaders | 2014-06-24 | 30 | |
| 8 | 68 | I Can't Believe It's Not Better | 2014-06-24 | 30 | |
| 9 | 69 | Fiberglass, Steel, and Iron Wills | 2014-07-01 | 30 | |
| 10 | 70 | Perfect Like Roy | 2014-07-01 | 30 | |
| 11 | 71 | Hernias and Hissy Fits | 2014-07-08 | 30 | |
| 12 | 72 | Punk-Drunk Love | 2014-07-08 | 30 | |
| 13 | 73 | Do No Bodily Harm | 2014-07-15 | 30 | |
| 14 | 74 | Hummers and Bummers | 2014-07-15 | 30 | |
| 15 | 75 | Love Is a Crazy Carnival Ride | 2014-07-22 | 30 | |
| 16 | 76 | Monsters, Mannequins, and Mayhem | 2014-07-22 | 30 | |
| 17 | 77 | To the Moon and Back | 2014-07-29 | 30 | |
| 18 | 78 | Problems Set in Stone | 2014-07-29 | 30 | |
| 19 | 79 | Big Wine & Bigger Pine | 2014-08-05 | 30 | |
| 20 | 80 | Stuck in the Vending Vortex | 2014-08-05 | 30 | |
Season 7
| Episode No. | No. Overall | Title | Airdate | Runtime | Summary |
| --- | --- | --- | --- | --- | --- |
| 1 | 81 | Goose Bumps in the Road | 2014-11-18 | 30 | |
| 2 | 82 | The Silver Whining Playbook | 2014-11-18 | 30 | |
| 3 | 83 | Smooth Sailin', Rough Ridin' | 2014-11-25 | 30 | |
| 4 | 84 | Mini Golf & Massive Headaches | 2014-11-25 | 30 | |
| 5 | 85 | Power Rangers & Vampire Dangers | 2014-12-02 | 30 | |
| 6 | 86 | Big Pigs Fly, Little Pirates Cry | 2014-12-02 | 30 | |
| 7 | 87 | It's a Rock-A-Fire Implosion! | 2014-12-09 | 30 | |
| 8 | 88 | Up in Smoke & Going Broke | 2014-12-09 | 30 | |
| 9 | 89 | Fire and Rescue | 2015-02-10 | 30 | |
| 10 | 90 | Can't See the Sherwood Forrest for the Trees | 2015-02-10 | 30 | |
| 11 | 91 | Crying for Your Art | 2015-02-17 | 30 | |
| 12 | 92 | Looney Tunes Blues | 2015-02-17 | 30 | |
| 13 | 93 | Big Bertha & The Molar Express | 2015-02-24 | 30 | |
| 14 | 94 | Broken Dolls & Duck Boat Stalls | 2015-03-03 | 30 | |
| 15 | 95 | A Tiger Chase and a Tight Place | 2015-04-01 | 30 | |
| 16 | 96 | A Disco Robot and Castle Hassle | 2015-04-01 | 30 | |
| 17 | 97 | The Empire Ships Back | 2015-04-08 | 30 | |
| 18 | 98 | Gumby's 60th Veggie Surprise | 2015-04-15 | 30 | |
| 19 | 99 | Holy Horrible Voice, Batman! | 2015-04-22 | 30 | |
| 20 | 100 | Munsters...the Final Frontier | 2015-04-29 | 30 | |
Related News
TVMaze