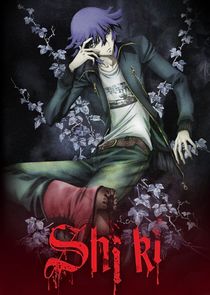 Sotobamura is a small village with around 1300 inhabitants. It is a village which is connected to not even a single highway. An isolated village in which old customs, such as the burial of the dead, are still practiced. One day, the corpses of 3 persons are found. Although Ozaki Toshio, the village's lone doctor, feels uncertain, he treats the deaths as normal occurrences. However, in the days following, the villagers die one after the other. Is this mere coincidence, an epidemic, or something else entirely?
Series Overview
Rating
imDb Rating: 7.7 (2,494 Votes)
Metascore: N/A
Plot
When many deaths occur in the quiet village of Sotoba, Doctor Toshio Ozaki initially suspects an epidemic but soon becomes convinced that something else is causing them.
Details
Rated: TV-MA
Released: 27 Jun 2010
Runtime: 24 min
Genre: Animation, Drama, Horror, Mystery, Thriller
Director: N/A
Writer: N/A
Actors: Tôru Ohkawa, Koki Uchiyama, Kazuyuki Okitsu, Wataru Takagi
Language: Japanese, English
Country: Japan
Awards: 1 nomination.
Total Seasons: 1
Previous Episode
The Final Hunt
Episode 1x22; Dec 30, 2010
The last of the Shiki try to escape the village, but one of their own kind stands in Tatsumi's way. What fate remains for the vampires and Sotoba"the village surrounded by death"
Previous Episodes

1x22: The Final Hunt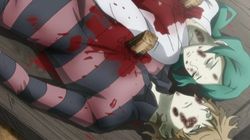 1x21: Twenty-first Slaughter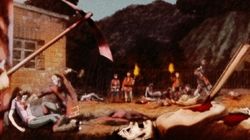 1x20: Twentieth Mourning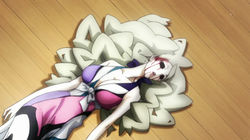 1x19: Nineteenth Coffin


1x18: Eighteenth Night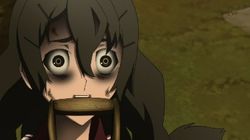 1x17: Seventeenth Killing Spirit


1x16: Sixteenth Skull


1x15: Fifteenth Deceit


1x14: Fourteenth Death

View All Episodes
Cast
Kouki Uchiyama as Yuuki, Natsuno
Kazuyuki Okitsu as Muroi, Seishin
Tōru Ōkawa as Ozaki, Toshio
Aoi Yūki as Kirishiki, Sunako
Haruka Tomatsu as Shimizu, Megumi
Nobuhiko Okamoto as Mutou, Touru
View Full Cast
Recent News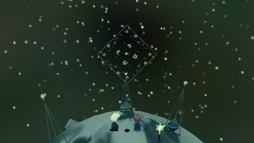 「星の王子さま」をオマージュしたスマホ向けADV「Shiki」が5月19日に配信開始
Shiki Shiki 配信元 ハタイケダ 配信日 2020/05/25 「星の王子さま」をオマージュした、2.5D 幻想アドベンチャーゲーム 「Shiki」をスマートフォン向けに 2020年5月19日より配信開始 この度「星の王子さま」をオマージュした幻想アドベンチャーゲーム「Shiki」をiOS/Android 向けに配信開始いたしました。 ■特徴 ・シナリオ重視のキャラクター操作型の ADV ・3D の球体モデル…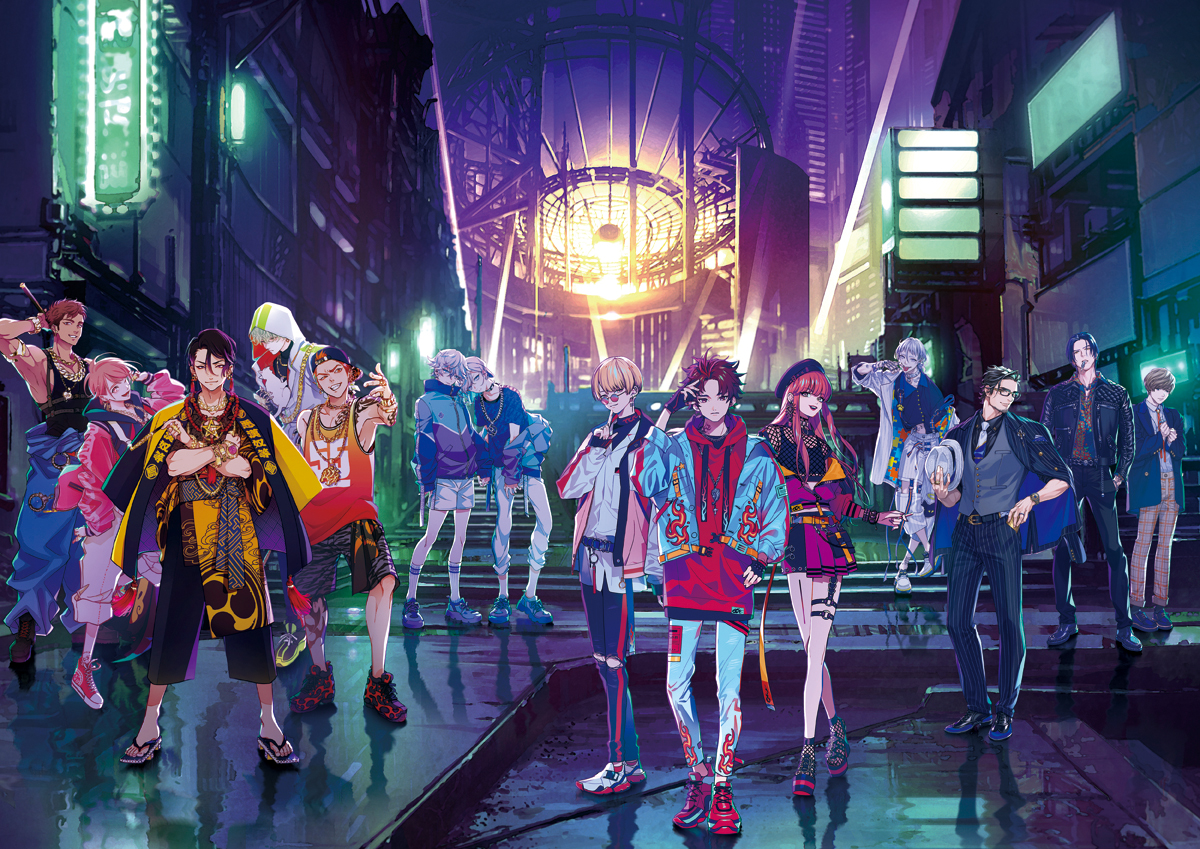 via NewsAPI
View More Related News
Skip to:
Season 1
| Episode No. | No. Overall | Title | Airdate | Runtime | Summary |
| --- | --- | --- | --- | --- | --- |
| 1 | 1 | First Blood | 2010-07-08 | 20 | Living in a small village, Megumi's two main interests are classmate Natsuno Yuuki and a European-style house on a hill. One day, when her fascination with the house leads her to climb the hill, she vanishes. |
| 2 | 2 | Second Decay | 2010-07-15 | 20 | After Toru's attack, Natsuno warns Kaori and her brother to escape the village before they fall victim to the vampires as well. |
| 3 | 3 | Third Tragedy | 2010-07-22 | 20 | The population of the village grows thin as the blood-sucking okiagari claim more victims, including Toshio?s wife. With no strength left in his body, Natsuno invites Toru in for a last feeding. |
| 4 | 4 | Fourth Death | 2010-07-29 | 20 | Kaori's father suddenly collapses. At the clinic, Toshio studies his wife?s corpse for clues on how to combat the vampires. |
| 5 | 5 | Fifth Deceit | 2010-08-05 | 20 | The Shiki are bent on keeping the outside world in the dark about the deaths in Sotoba. When Toshio threatens to expose them, a member of the Kanemasa mansion pays him a visit. |
| 6 | 6 | Sixth Skull | 2010-08-12 | 20 | No one in Sotoba - the village surrounded by death - is safe, as a frustrated Toshio fails to find a cure for the epidemic strangling his town. Convinced that Megumi has risen from the dead, Natsuno researches darker sources. |
| 7 | 7 | Seventh Killing Spirit | 2010-08-19 | 20 | As Shiki continue to rid the village of the living, Seishin finally makes a move. On another late night at the clinic, Toshio gets a visitor. |
| 8 | 8 | Eighth Night | 2010-08-26 | 20 | Natsuno's return from death grants him a visit from Tatsumi. Hoping to enjoy his last days amongst the living, Toshio takes the mistress of Kanemasa to the village?s yearly festival. |
| 9 | 9 | Ninth Coffin | 2010-09-02 | 20 | The villagers band together to free their town from the grips of the Shiki. Meanwhile, Tatsumi decides what to do with Seishin. |
| 10 | 10 | Tenth Mourning | 2010-09-09 | 20 | Toshio and Natsuno's suspicions were true. Okiagari - creatures of legend that were once human that feed on the lives of others - are now stalking Natsuno. |
| 11 | 11 | Eleventh Slaughter | 2010-09-16 | 20 | While Sotoba's villagers are debating the cause of the frequent deaths, the town shaman points her finger at the residents of Kanemasa mansion. |
| 12 | 12 | Twelfth Decay | 2010-10-14 | 20 | After Toru's attack, Natsuno warns Kaori and her brother to escape the village before they fall victim to the vampires as well. |
| 13 | 13 | Thirteenth Tragedy | 2010-10-28 | 20 | The population of the village grows thin as the blood-sucking okiagari claim more victims, including Toshio's wife. With no strength left in his body, Natsuno invites Toru in for a last feeding. |
| 14 | 14 | Fourteenth Death | 2010-11-04 | 20 | Kaori's father suddenly collapses. At the clinic, Toshio studies his wife's corpse for clues on how to combat the vampires. |
| 15 | 15 | Fifteenth Deceit | 2010-11-11 | 20 | The Shiki are bent on keeping the outside world in the dark about the deaths in Sotoba. When Toshio threatens to expose them, a member of the Kanemasa mansion pays him a visit. |
| 16 | 16 | Sixteenth Skull | 2010-11-18 | 20 | Sunako calls Toru to Kanemasa to share a piece of her past with him. The Shiki's curse looms over Kaori as she finds her mother still in bed, pale and drained of energy. |
| 17 | 17 | Seventeenth Killing Spirit | 2010-11-25 | 20 | As Shiki continue to rid the village of the living, Seishin finally makes a move. On another late night at the clinic, Toshio gets a visitor. |
| 18 | 18 | Eighteenth Night | 2010-12-02 | 20 | Natsuno's return from death grants him a visit from Tatsumi. Hoping to enjoy his last days amongst the living, Toshio takes the mistress of Kanemasa to the village's yearly festival. |
| 19 | 19 | Nineteenth Coffin | 2010-12-09 | 20 | The villagers band together to free their town from the grips of the Shiki. Meanwhile, Tatsumi decides what to do with Seishin. |
| 20 | 20 | Twentieth Mourning | 2010-12-16 | 20 | Toshio leads those who haven't joined the Shiki - or fled the village - on a raging, blood-soaked hunt, but there's still one place they haven't looked. As the vampires strike back, Seishin continues his watch over Sunako. |
| 21 | 21 | Twenty-first Slaughter | 2010-12-23 | 20 | While Sotoba's villagers are debating the cause of the frequent deaths, the town shaman points her finger at the residents of Kanemasa mansion. |
| 22 | 22 | The Final Hunt | 2010-12-30 | 20 | The last of the Shiki try to escape the village, but one of their own kind stands in Tatsumi's way. What fate remains for the vampires and Sotoba"the village surrounded by death" |
Series Cast
| | | | |
| --- | --- | --- | --- |
| | Kouki Uchiyama | as Yuuki, Natsuno | |
| | Kazuyuki Okitsu | as Muroi, Seishin | |
| | Tōru Ōkawa | as Ozaki, Toshio | |
| | Aoi Yūki | as Kirishiki, Sunako | |
| | Haruka Tomatsu | as Shimizu, Megumi | |
| | Nobuhiko Okamoto | as Mutou, Touru | |
| | Wataru Takagi | as Tatsumi | |
| | Ai Orikasa | as Kirishiki, Chizuru | |
| | Sasaki Nozomi | as Kunihiro, Ritsuko | |
| | Keiko Kawakami | as Tanaka, Akira | |
| | Haruka Nagashima | as Tanaka, Kaori | |
| | Miki Itou | as Yasumori, Nao | |
| | Daisuke Endou | as Yuuki | |
| | Kouji Ishii | as Ookawa, Tomio | |
| | Shinya Takahashi | as Murasako, Masao | |
| | Yasuaki Takumi | as Mutou, Tomatsu | |
| | Yuka Saitou | as Mutou, Aoi | |
| | Eiji Maruyama | as Muroi, Nobuaki | |
| | Miki Narahashi | as Itou, Ikumi | |
| | Yuko Mizutani | as Ozaki, Kyouko | |
| | Mayu Iino | as Matsuo, Shizuka | |
Related News
TVMaze