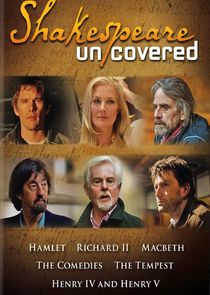 Shakespearean actors and directors go in search of the greatest dramatist who ever lived by revealing the stories behind and the wonders within some of his greatest plays.
Series Overview
Rating
imDb Rating: 8.5 (168 Votes)
Metascore: N/A
Plot
Various actors discuss Shakespeare plays. Each episode is presented by one actor and, in most cases, the actor discusses one play. However, some episodes cover more than one play. For ...
Details
Rated: N/A
Released: 25 Jan 2012
Runtime: 55 min
Genre: Documentary
Director: N/A
Writer: N/A
Actors: Jade Anouka, Harriet Walter, Simon Russell Beale, Vanessa Redgrave
Language: English
Country: USA, UK
Awards: N/A
Total Seasons: 2
Previous Episode
Richard III with Antony Sher
Episode 3x6; Oct 26, 2018
Antony Sher unveils the life of Shakespeare's "Richard III," comparing the king's reputation with the play's portrait of ambition and vengeance.
Previous Episodes 3x6: Richard III with Antony Sher 3x5: The Winter's Tale with Simon Russell Beale 3x4: Julius Caesar with Brian Cox 3x3: Measure for Measure with Romola Garai 3x2: The Merchant of Venice with F. Murray Abraham 3x1: Much Ado About Nothing with Helen Hunt 2x6: Romeo & Juliet with Joseph Fiennes 2x5: Antony & Cleopatra with Kim Cattrall 2x4: Othello with David Harewood

View All Episodes
Recent News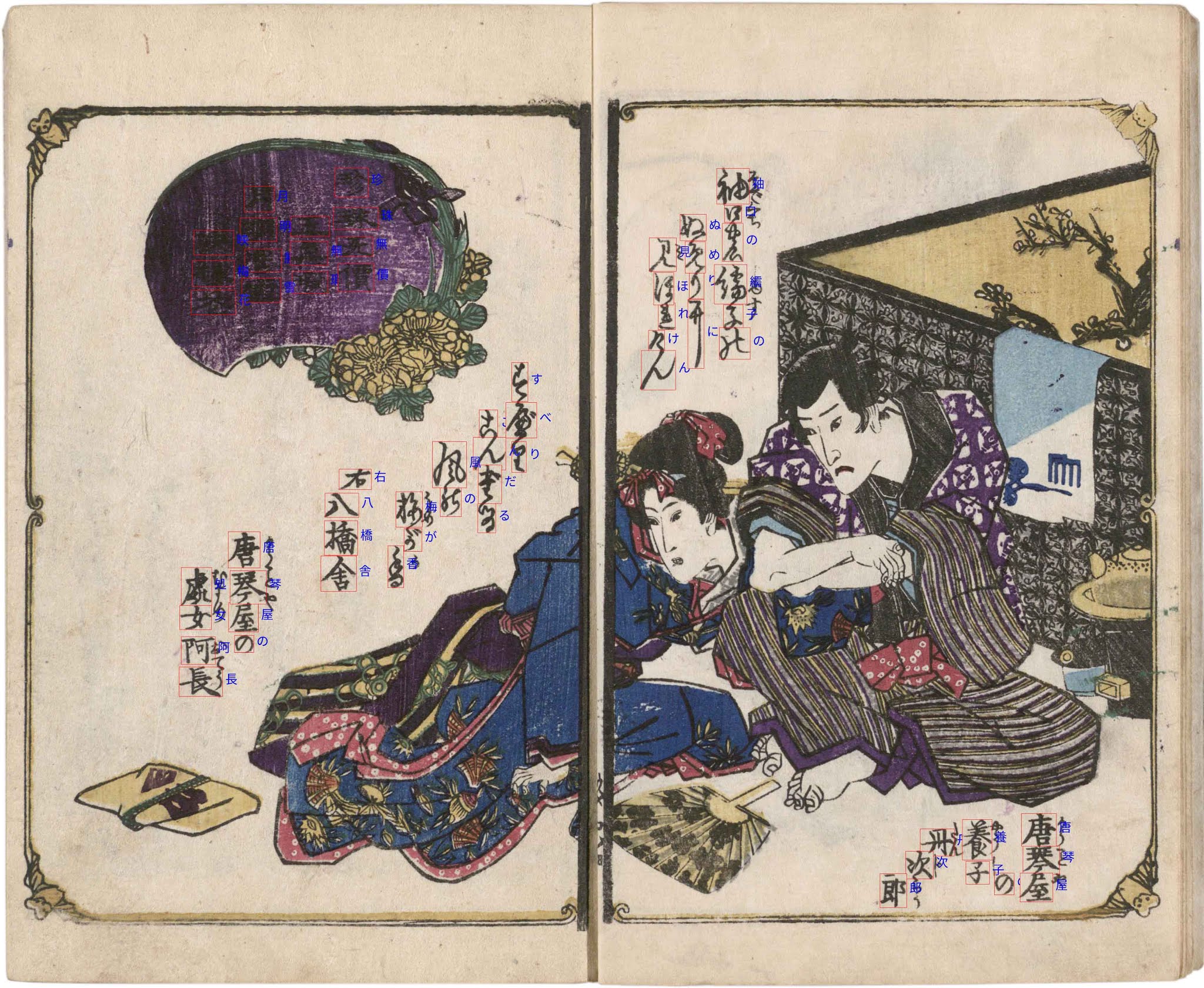 Machine Learning Can Help Unlock the World of Ancient Japan
Humanity's rich history has left behind an enormous number of historical documents and artifacts. However, virtually none of these documents, containing stories and recorded experiences essential to our cultural heritage, can be understood by non-experts due…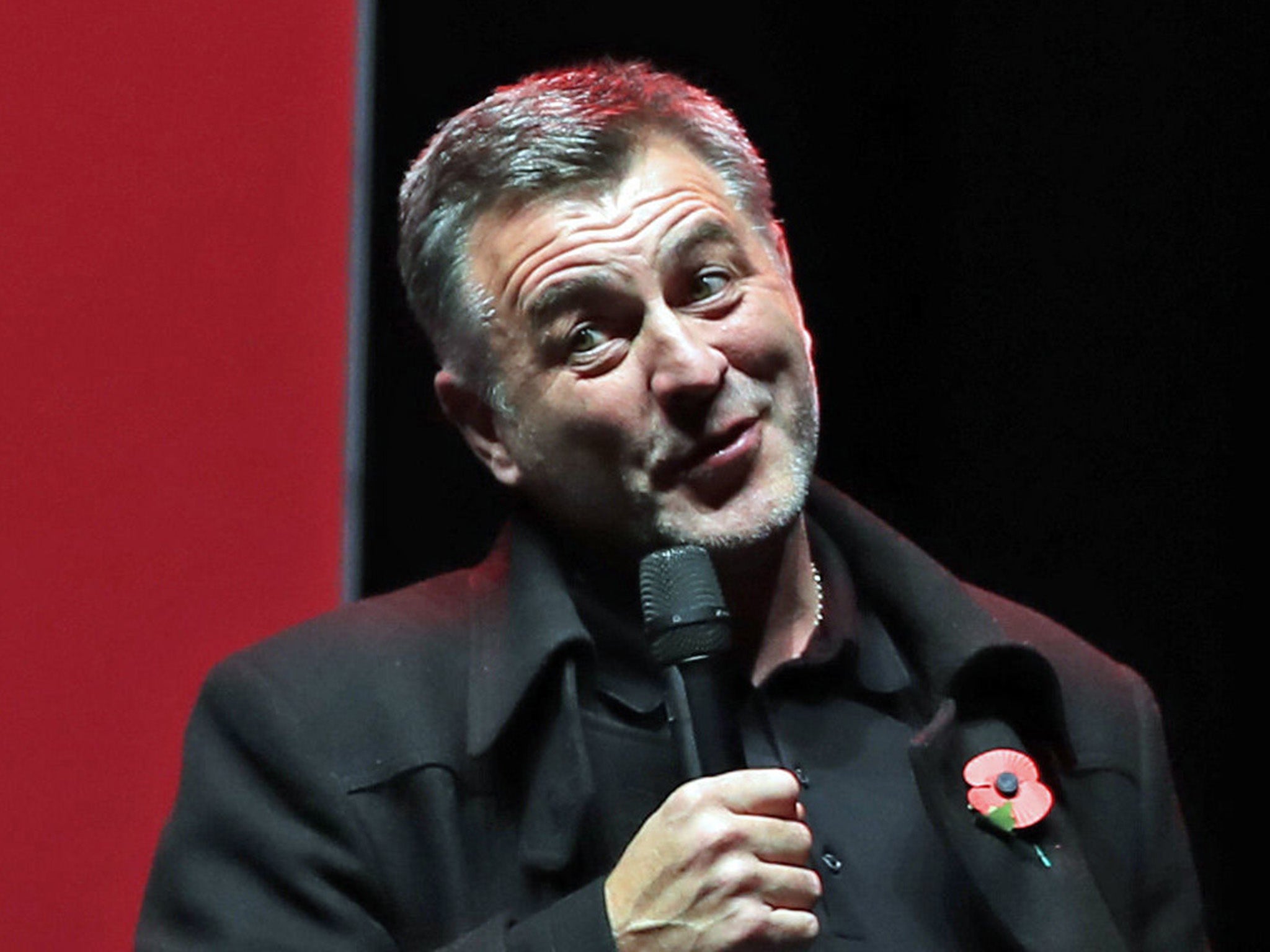 via NewsAPI
View More Related News
Skip to:
Season 1
Episode No.
No. Overall
Title
Airdate
Runtime
Summary
1
1
Joely Richardson on Shakespeare's Women
2012-06-19
60

Shakespeare Uncovered: In Twelfth Night and As You Like It, Joely Richardson investigates (with a major contribution from her mother Vanessa Redgrave) the legacy of the two great comedies and the great comic heroines created by Shakespeare in those hugely popular plays.

Shakespeare's comic heroines are well known to be some of his greatest creations and in this film Joely looks at Viola in Twelfth Night, washed up on a foreign shore, having (for her own safety) to disguise herself as a man and then falling in love with the man she is working for. Then there is the legendary Rosalind in As You Like It, who also spends much of the play disguised as a man but in the process torments and teases the man she loves in an effort to uncover how sincere he is.

Joely investigates the reason why these heroines spend much of their time dressed as men - it was because they were originally created for young men to play. But at the same time we find that Shakespeare revealed an acute understanding and sympathy for women when he wrote these characters.

A variety of film versions are studied alongside the most recent productions at Shakespeare's Globe, and with contributions from the world's greatest Shakespearean scholars like Jonathan Bate and Germaine Greer and from actors like Vanessa Redgrave and Helen Mirren, this film reveals the legacy of strong, sassy, witty women that we inherit from William Shakespeare's great comedies.

2
2
Ethan Hawke on Macbeth
2012-06-26
60

Shakespeare Uncovered: Ethan Hawke sets out to prepare himself for the possibility of playing the role of Macbeth by uncovering the true story behind the play, seeing some of the greatest productions anddiscovering the extraordinary insights into the criminal mind that Shakespeare reveals.

Ethan has played a modern-dress Hamlet, but he is fascinated by the challenge of the truly ancient story of Macbeth. Assisted by historian Justin Champion - who visits the actual Scottish sites of the story on his behalf - Ethan is introduced to Dunsinane where Macbeth supposedly lived and to the history books that distorted the true story and led Shakespeare himself to distort the truth.

Ethan is also helped by actors and performers in his home town of New York as he investigates the 'bloody heart' of this extraordinary character. He also wants to know how important Macbeth's wife is to the whole story and we observe Shakespeare's Globe actors rehearsing and performing scenes from the play. He talks at length to Anthony Sher and his director Greg Doran (recently appointed to take over as artistic director of the Royal Shakespeare Company) about their legendary stage and film production of the play.

Finally, Ethan goes to look at a copy of the First Folio - The Complete Works of Shakespeare, as published in 1623. This priceless book contains the first ever printed version of the play - if Shakespeare's friends had not clubbed together after the writer's death to create this book, then Macbeth and 16 other Shakespeare plays would have been lost forever.

At the end of the film Ethan believes that this extraordinarily brutal and bloody play does have a message of comfort and explains why the mayor of New York chose to quote from it on the occasion of the tenth anniversary of the atrocity of 9/11.

3
3
Derek Jacobi on Richard II
2012-06-30
60

Shakespeare Uncovered: Derek Jacobi looks at Richard II and returns to a role he played 30 years ago. He helps actors at the Globe with aspects of the play, reveals why it might have cost Shakespeare his life, and shares some of the extraordinary political parallels within the play that still resonate today.

Derek first played Richard II for the BBC in 1978 - now 34 years later Ben Whishaw is starring in a new BBC film of the play. Derek spans those dates and uncovers what is so special about this play. Although written entirely 'in verse', it is nonetheless one of the most resonant and relevant of all of Shakespeare's plays. Its understanding of power and its inevitable tendency to corrupt and distort the truth are continually repeated in current affairs.

Derek visits Shakespeare's Globe and shares his thoughts with actors rehearsing the play - but he also looks at his own performance and those of other actors who have over the last 30 years tried this taxing role. Richard is both a king and a man who knows he is acting the role of a king. It makes him an extraordinary character for any actor to play. But was this play written by the actor William Shakespeare? Derek is one of those who doubt that and he visits the ancestral home of the man he thinks might very well be the true author of 'Shakespeare's' plays.

Richard II is a politically sensitive play, with a monarch having the crown taken from them. Derek goes on to tell of the attempted coup against Queen Elizabeth led by the Earl of Essex, and how that involved Shakespeare's company of actors. The Earl persuaded them to put on the play to encourage his 'plotters' and it could have cost Shakespeare his life.

With contributions from both the director and leading actor - Rupert Goold and Ben Whishaw - and clips from the new film, Derek uncovers the continuing resonance of this extraordinary play.

4
4
Trevor Nunn on the Tempest
2012-07-03
60

Shakespeare Uncovered: director Trevor Nunn looks at the magical and mysterious world created in Shakespeare's last complete play, The Tempest.

Trevor finds out where Shakespeare got his material from and thestrange personal insights hidden within it. It is a truly experimental work but sadly perhaps also Shakespeare's farewell to the theatre. The Tempest is peculiarly suitable to film - ambitious, experimental and full of magic. Not surprisingly, one of the very first silent film adaptations of a Shakespeare play was The Tempest in 1911.

As Trevor reveals, it was actually written for an experimental theatre - Shakespeare's first indoor space, the Blackfriars. There is a replica of the theatre in Staunton, Virginia and Trevor sees a rehearsal of the opening scenes of the play using the full panoply of early 17th-century special effects. Shakespeare was probably prompted to write it by a true story of shipwreck and survival which Trevor uncovers, but it is a deeply autobiographical piece, filled with concerns about the upcoming marriage of his own daughter and informed by Shakespeare's need to address many issues in what would be, in effect, the last full play he would ever write. Thus it becomes a play that defies genre - not a tragedy, not a comedy, not a history and not a revenge play - but with elements of all of those.

Trevor takes us through the story of the magus Prospero, abandoned on an island with his daughter Miranda. He tells about his spirit companion Ariel and his slave Caliban, and shows how the opportunity for Prospero to wreak revenge upon those who abandoned him ultimately leads to one of the sweetest stories of love and forgiveness. It's a story in which Shakespeare himself seems to be reflected in the character of Prospero, who ends the play by giving up his magic just as Shakespeare is giving up his own to return to Stratford where, only two years later, he dies. Trevor completes his investigation from the church in which Shakespeare is buried.

5
5
Jeremy Irons on the Henrys
2012-07-07
60

In Henry IV and Henry V, Jeremy Irons (who is playing Henry IV in the new BBC films) uncovers the extraordinary appeal of Shakespeare's History Plays. He unravels the differences between the real history andthe drama that Shakespeare creates. He discovers what William's sources were - and how he distorts them! And he invites us behind the scenes at the filming of some of the most important scenes in the new films of all of these plays.

The History plays were the big hits of the 1590s because they allowed the ordinary men and women of Elizabethan England the chance to talk and think about power and politics without being controlled by the church or the state. In these plays Shakespeare appears to be writing heroic and patriotic propaganda - but as soon as you look at them in more detail, you discover that he was also undermining all those values at the same time. With detailed coverage of the filming of these plays by Richard Eyre and Thea Sharrock for the BBC and with clips from these new films as well as other iconic versions from Laurence Olivier and Kenneth Branagh, Jeremy uncovers the truth behind the version of history that Shakespeare was telling and even uncovers the very sources that inspired him to write some of the most famous speeches he ever composed. He travels to the true locations described in the plays but also to Shakespeare's Globe to see how these extraordinarily ambitious plays were performed in Shakespeare's time.

As Jeremy himself visits the battlefield at Agincourt in Northern France, which is the climax of these history plays, the truth emerges that Shakespeare's view of History was rather more subversive and less patriotic than some of his most ardent admirers often think.

6
6
David Tennant on Hamlet
2012-07-17
60

In Hamlet, David Tennant, whose own RSC performance was a huge hit, meets other actors who have played the role - from the legendary David Warner in the 1960s to the recent Jude Law. He also tries, alongside Simon Russell Beale and Ben Whishaw, to unravel the meaning of the play and the reason why it is considered by many to be the greatest play Shakespeare ever wrote.

David Tennant surprised when he took on the role of Hamlet - most did not know that he had trained in and worked for many years at the Royal Shakespeare Company. But that didn't mean he wasn't scared stiff at the prospect of taking on the legendary role. Now he takes up the challenge of unravelling the story and trying to uncover what it is about it that has made Hamlet the most famous of all of Shakespeare's plays.

He revisits his own performance, alongside his director Greg Doran, and he meets up with other actors who have tackled the role. With the historian Justin Champion he tries to enter the mindset of the 16th century audiences who would have watched this story and he discovers how different generations of actors, directors and scholars have interpreted the play.

What he discovers is that Hamlet is a play full of questions rather than answers - but they are the questions we all continue to ask ourselves to this day. Questions about who to believe, who to trust, how to live and how to love, how to understand life and how to face death. What all the actors who have played it seem to share is that the process of acting the role is deeply and profoundly personal - and perhaps that is why audiences also feel that the play touches them more than any other play before or since.
Season 2
| Episode No. | No. Overall | Title | Airdate | Runtime | Summary |
| --- | --- | --- | --- | --- | --- |
| 1 | 7 | A Midsummer Night's Dream with Hugh Bonneville | 2015-01-30 | 60 | |
| 2 | 8 | King Lear with Christopher Plummer | 2015-01-30 | 60 | |
| 3 | 9 | The Taming of the Shrew with Morgan Freeman | 2015-02-06 | 60 | |
| 4 | 10 | Othello with David Harewood | 2015-02-06 | 60 | |
| 5 | 11 | Antony & Cleopatra with Kim Cattrall | 2015-02-13 | 60 | |
| 6 | 12 | Romeo & Juliet with Joseph Fiennes | 2015-02-13 | 60 | |
Related News
TVMaze