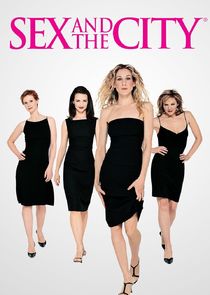 A candid, comic view of sex and relationships, Sex and the City stars Sarah Jessica Parker as Carrie Bradshaw, a New York-based writer who explores and experiences the unique world of Manhattan's dating scene, chronicling the mating habits of single New Yorkers. Executive produced by Michael Patrick King, the series also stars cast regulars Kim Cattrall as PR executive Samantha Jones, who's seen -- and done -- it all; Kristin Davis as Charlotte York, still trying to hold on to the idea of happily ever after; and Cynthia Nixon as corporate lawyer and mother Miranda Hobbes, a pragmatist trying to balance the idea of love with the realities of life. Mikhail Baryshnikov (as Aleksandr Petrovsky), Mario Cantone (Anthony Marentino), David Eigenberg (Steve Brady), Willie Garson (Stanford Blatch), Evan Handler (Harry Goldenblatt) and Jason Lewis (Smith Jerrod) also star.
Series Overview
Rating
imDb Rating: 7.1 (98,054 Votes)
Metascore: N/A
Plot
Four female New Yorkers gossip about their sex lives (or lack thereof) and find new ways to deal with being a woman in the 1990s.
Details
Rated: TV-MA
Released: 06 Jun 1998
Runtime: 30 min
Genre: Comedy, Drama, Romance
Director: N/A
Writer: Darren Star
Actors: Sarah Jessica Parker, Kim Cattrall, Kristin Davis, Cynthia Nixon
Language: English
Country: USA
Awards: Won 8 Golden Globes. Another 40 wins & 163 nominations.
Total Seasons: 6
Previous Episode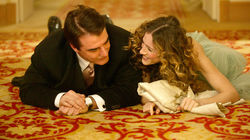 An American Girl in Paris (Part Deux)
Episode 6x20; Feb 22, 2004
Carrie has a meal with Petrovsky's ex-wife, but the encounter is slightly awkward since Aleksandr is too busy to show up. Carrie learns that Juliet and Petrovsky split because she was tired of always coming in second place to his art. After Petrovsky leaves Carrie behind for a second time in Paris, she begins to wonder if she's doomed to follow in Juliet's footsteps. While wandering Paris, she meets some of her fans, who quickly decide to throw a party in her honor. She agrees to come, and Petrovsky is happy to hear this, even though the affair takes place on the same night that he is scheduled to unveil his exhibit to the curator of the museum and his colleagues.

Back in New York, Samantha's chemo treatments are killing her sex drive (something she's never had to deal with previously), and she tries to push Smith away in an attempt to cope with it. He tries to explain to her that he can wait for her to come around, but he eventually has to go on a movie shoot, leaving the issue unresolved. Smith knows that his feelings for Samantha are strong, so he leaves the set to fly to the city and tell her that he loves her. Sam's strong front fades, and she opens up to him again.

Hoping to adopt a baby, Charlotte and Harry host an expectant couple from North Carolina, with the intent of acquiring their unborn child. Unfortunately, the Goldenblatts feel more depressed than ever when the parents change their mind. Just as the situation is at its worst, their fortunes change when Harry and Charlotte receive notice that they'll be able to adopt a child from China in six months.

Miranda and Steve have their hands full, as his mom, Mary, has suffered a small stroke. Her memory is impaired, and after a quick visit to her apartment, it's clear that she can't take proper care of herself. At Miranda's suggestion, she and Steve decide to bring Mary into their home. Her condition is difficult, and she wanders off one day, causing Miranda to chase after her in a panic. She finally finds Mary eating a slice of pizza out of a garbage can, and brings her home and gives her a bath to clean her up. It's clear the situation will be difficult for everybody, but it's one that will must be dealt with, and love will get them through it.

On the night of his big unveiling, Petrovsky has an anxiety attack, and he begs Carrie to skip her party, and to come with him for support. However, when they get to gallery, he quickly leaves her on her own. She's despondant until finding her missing "Carrie" necklace in the lining of her purse. Carrie realizes that she doesn't belong there, and she dashes out and tries to meet up with her fans, Unfortunately, it turns out that she's missed the party, and when she later tries to explain her frustrations to Petrovsky, he just doesn't understand. The couple argue, and Aleksandr accidentally winds up slapping Carrie. She leaves and tries to book her own room, but when she's in the lobby struggling with the language, she runs into Big who has finally tracked her down. When Big hears about the slap, he rushes upstairs to avenge Carrie, but winds up getting tripped up on the way. Big and Carrie then walk through the streets of Paris, both realizing that they are meant to be together. Carrie then returns to New York, ready to start the next phase of her life.
Previous Episodes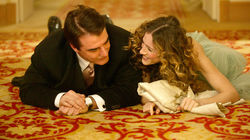 6x20: An American Girl in Paris (Part Deux)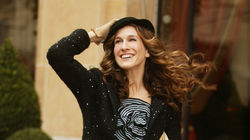 6x19: An American Girl in Paris (Part Une)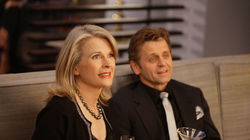 6x18: Splat!


6x17: The Cold War


6x16: Out of the Frying Pan


6x15: Catch-38


6x14: The Ick Factor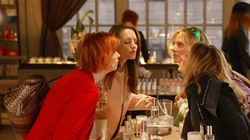 6x13: Let There Be Light


6x12: One

View All Episodes
Cast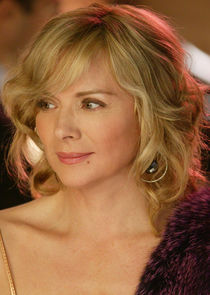 Kim Cattrall as Samantha Jones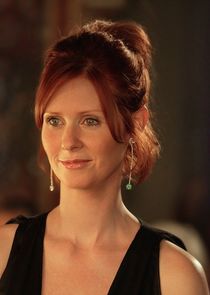 Cynthia Nixon as Miranda Hobbes
Kristin Davis as Charlotte York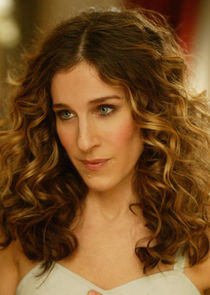 Sarah Jessica Parker as Carrie Bradshaw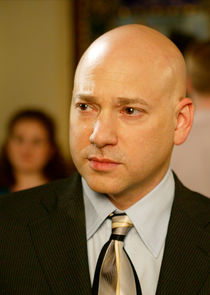 Evan Handler as Harry Goldenblatt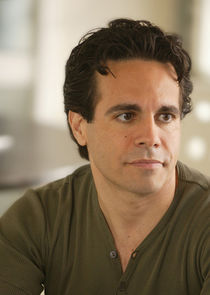 Mario Cantone as Anthony Marentino
View Full Cast
Skip to:
Season 1
| Episode No. | No. Overall | Title | Airdate | Runtime | Summary |
| --- | --- | --- | --- | --- | --- |
| 1 | 1 | Sex and the City | 1998-06-06 | 30 | At a birthday party for thirtysomething Miranda, Carrie and her friends vow to stop worrying about finding the perfect male and start having sex like men. Carrie experiments with an old flame and meets Mr. Big; Miranda warms up to Skipper; Samantha has a one night stand with a man Charlotte wouldn't sleep with on the first date. |
| 2 | 2 | Models and Mortals | 1998-06-06 | 30 | Miranda makes the mistake of going out with a "modelizer" (someone who's obsessed with models); Samantha chooses to go out with a modelizer and has her sexual encounter videotaped; Carrie experiments with Derek the Model and flirts with Mr. Big. |
| 3 | 3 | Bay of Married Pigs | 1998-06-21 | 30 | Carrie is invited to a couple's house in the Hamptons only to be flashed by the husband; Miranda's law firm thinks she's a lesbian; Samantha gets to know her doorman better; Charlotte dumps an eligible guy with the wrong china pattern. |
| 4 | 4 | Valley of the Twenty-Something Guys | 1998-06-28 | 30 | Carrie discovers the limitations of going out with a twentysomething hunk. Charlotte's boyfriend has a sexual favor to ask; Samantha comes to the sobering realization that she'll always be older than her boy toy. |
| 5 | 5 | The Power of Female Sex | 1998-07-05 | 30 | Carrie goes on a date with a gorgeous French architect who shows his thanks with a thousand dollars; a famous painter uses Charlotte as one of his models; Skipper becomes sexually obsessed with Miranda. |
| 6 | 6 | Secret Sex | 1998-07-12 | 30 | How many of us out there are having sex with people we are ashamed to introduce to our friends? Carrie thinks Mr. Big is keeping her a secret, while Miranda discovers a secret about her new boyfriend. Samantha has never been discreet with anyone she's ever slept with, and Charlotte divulges her past love affair with one of God's chosen people. |
| 7 | 7 | The Monogamists | 1998-07-19 | 30 | Carrie wants a monogamous relationship with Mr. Big, while Samantha refuses to have one with her realtor. Miranda's feelings for Skipper intensify when she sees him with another woman, while Charlotte is faced with her new boyfriend's sexual demands. |
| 8 | 8 | Three's a Crowd | 1998-07-26 | 30 | Carrie discovers not only that Mr. Big was once married, but that he and his ex participated in a threesome. Meeting the ex-Mrs. Big, Carrie is disappointed to find her smart, sexy and successful. Charlotte's boyfriend wants to add another woman to their relationship, and Miranda feels left out. Samantha finds that she has unwittingly become too involved with a married couple. |
| 9 | 9 | The Turtle and the Hare | 1998-08-02 | 30 | Big tells Carrie he will never marry again. After a harsh dumping, Samantha tries to turn "The Turtle" into a Helmut Lang-wearing "catch," but realizes he's still just The Turtle. Miranda introduces Charlotte to a very special vibrator called "The Rabbit," which turns Charlotte into a recluse. |
| 10 | 10 | The Baby Shower | 1998-08-09 | 30 | A baby shower for Laney, a wild child turned soccer mom, gets the girls thinking about their futures. Carrie is late for her period, but unsure whether she wants her pregnancy test to be positive or negative. Charlotte is fearful she may never have the daughter for which she has been preparing her whole life, while Laney yearns for the freedom she sacrificed for her family. |
| 11 | 11 | The Drought | 1998-08-16 | 30 | An accidental emission has Carrie certain that she and Mr. Big will never share a bed again. The last three months have Miranda convinced she will never share a bed with any man again. A foray into tantric celibacy leaves Samantha craving old-fashioned sex, and Charlotte's boyfriend would rather be mentally balanced than sexually active. |
| 12 | 12 | Oh Come All Ye Faithful | 1998-08-23 | 30 | Mr. Big introduces Carrie to his mother as a friend, causing Carrie to ponder where their relationship is headed. Miranda breaks up with Catholic Guy because of his sexual hangups and returns to Skipper's always open arms. Samantha finally gives relationships a try, but soon finds out that size does matter. Charlotte is dismayed to discover that all the fortune tellers in the city agree on one thing--her eternal status as a single woman. |
Season 2
| Episode No. | No. Overall | Title | Airdate | Runtime | Summary |
| --- | --- | --- | --- | --- | --- |
| 1 | 13 | Take Me Out to the Ballgame | 1999-06-06 | 30 | After Carrie ends her relationship with Mr. Big, she goes through the "rigamarole of breaking up" and dates a new member of the Yankees. Meanwhile, Miranda is annoyed by all the "man talk," Samantha's not satisfied with her boyfriend's "shortcomings" and Charlotte's new flame has a problem with "crotch adjustments." |
| 2 | 14 | The Awful Truth | 1999-06-13 | 30 | Are there certain things in a relationship that one should never say? Carrie invites Mr. Big to her birthday party; Samantha struggles to tell her boyfriend about his shortcomings; Charlotte gets a puppy as a "man replacement"; and Miranda musters up the courage to talk dirty with her lover -- until she says something a little too revealing. |
| 3 | 15 | The Freak Show | 1999-06-20 | 30 | Are all men freaks? Carrie dates a bunch of freaks before she meets Ben, then ruins a great thing when she turns into a freak; Samanatha goes on a first date with a man who wears dog collars and likes to be slapped around; Charlotte dates "Mr. Pussy" but realizes that's all he's good for; Miranda gives up on dating entirely. |
| 4 | 16 | They Shoot Single People, Don't They? | 1999-06-27 | 30 | s it better to "fake it" than be alone? Carrie thinks she likes being single; Miranda dates a guy and fakes orgasm; Samantha gets taken in by a club-owning jerk; and Charlotte convinces herself to like a "fix-it" actor friend. |
| 5 | 17 | Four Women and a Funeral | 1999-07-04 | 30 | Can a relationship bring you back to life? Charlotte falls for a recently widowed man she meets at a fashion designer's funeral; Carrie mends some fences with Mr. Big; Samantha is exiled from Manhattan's social scene after trying to seduce a "celebutante's" husband; and Miranda starts having panic attacks after buying her own apartment. |
| 6 | 18 | The Cheating Curve | 1999-07-11 | 30 | Is cheating like the proverbial tree in the forest -- it doesn't exist if there's no one around to catch you? Carrie officially gets back with Mr. Big; Charlotte is swept away with the "Power Lesbian" elite; Miranda's new boyfriend makes her compete with his porno videos; and Samantha gets a "lightning bolt" from her personal trainer, Thor. |
| 7 | 19 | The Chicken Dance | 1999-07-18 | 30 | In a city as cynical as New York, is it still possible to believe in love at first sight? Miranda's interior decorator and her friend from London fall in love at first sight -- and invite the girls to be part of their wedding, much to their dismay. |
| 8 | 20 | The Man, The Myth, The Viagra | 1999-07-25 | 30 | Do modern-day singles need modern-day myths just to date? While Carrie and Mr. Big continue their now-it's-different relationship, Samantha starts hanging out with a 72-year-old millionaire, and Miranda hooks up with a bartender who's actually a nice guy. |
| 9 | 21 | Old Dogs, New Dicks | 1999-08-01 | 30 | Can you change a man? Carrie tries to change some of Mr. Big's more annoying habits; Charlotte dates an uncircumcised man; Miranda is still dating the bartender but has problems with his schedule; and Samantha bumps into an old boyfriend who's now a drag queen. |
| 10 | 22 | The Caste System | 1999-08-08 | 30 | Has New York's class system been replaced by a caste system? Carrie and Mr. Big exchange "I love you's", Miranda splits with her bartender boyfriend, Samantha dates a rich man with a duplicitous servant, and Charlotte gets caught in the fast lane after hooking up with a hot-shot movie star. |
| 11 | 23 | Evolution | 1999-08-15 | 30 | Have New Yorkers evolved past relationships? Carrie tries (unsuccessfully) to leave a few feminine items at Big's; Miranda finds out she has a "lazy" ovary; Charlotte is unsure about her new beau being a "gay-straight" or "straight-gay"; Samantha's revenge plan on an ex fails. |
| 12 | 24 | La Douleur Exquise! | 1999-08-22 | 30 | When it comes to relationships, how do you know when enough is enough? Big tells Carrie that he's moving to Paris for six months; Samantha introduces the girls to the hottest new S&M restaurant; Charlotte's shoe fetish is counterbalanced by a shoe store foot fetishist; Miranda meets a guy who likes to "do it" only when he thinks he might get caught. |
| 13 | 25 | Games People Play | 1999-08-29 | 30 | Do you have to play games to make a relationship work? Carrie meets another "wrong" guy in her shrink's waiting room; Samantha dates a sports addict who "scores" only when his team does; Charlotte joins a bridge club to meet a "nice" boy; Miranda plays "peep show" with a man in the building across from her. |
| 14 | 26 | The Fuck Buddy | 1999-09-05 | 30 | Are the girls doomed to repeat the same unconscious relationship partners and date the same person over and over? Carrie makes a date with her "fuck buddy"; Samantha "makes love" with the couple next door -- with a wall between them; Charlotte starts double-booking dates with men; Miranda dates a very mean and controlling man. |
| 15 | 27 | Shortcomings | 1999-09-12 | 30 | Does sleeping with someone mean you're also sleeping with their family? Carrie dates a short story writer and his family; Miranda dates a divorced father; Charlotte's brother has sex with Samantha. |
| 16 | 28 | Was It Good for You? | 1999-09-19 | 30 | How do you know if you're good in bed? Carrie dates an alcoholic and wonders if she's a compulsive substitute for beer. Charlotte is destroyed after her partner falls asleep during sex. Samantha's gay friends ask her if they could sleep with her. Miranda gets new sheets. |
| 17 | 29 | Twenty-Something Girls vs. Thirty-Something Women | 1999-09-26 | 30 | Twenty-something women. Friend...or foe? Carrie and the girls get a share in the Hamptons, where Samantha's ex-assistant steals her Rolodex and throws a party; Charlotte dates a twenty-something guy who gives her crabs; Miranda runs into the hairstylist she's suing for age discrimination; and Carrie discovers Big dating a 26-year-old named Natasha. |
| 18 | 30 | Ex and the City | 1999-10-03 | 30 | Can you be friends with an ex? Big tells Carrie he and Natasha are engaged; Miranda gets back with Steve; Samantha meets Mr. Too Big; Charlotte gets reacquainted with an equine friend. |
Season 3
| Episode No. | No. Overall | Title | Airdate | Runtime | Summary |
| --- | --- | --- | --- | --- | --- |
| 1 | 31 | Where's There's Smoke... | 2000-06-04 | 30 | Carrie and her posse venture across the river to Staten Island for the New York City Fire Department's "Calendar Contest." It's not long before Samantha locks eyes with her dream hunk, Ricky, and even less time before she finds out just how hot he is. But on a surprise visit to the firehouse, Samantha's red-hot fantasy is shattered when she encounters a back room of average men eating popcorn in front of the TV and even worse, when her romp with Ricky is cut short by a real fire, leaving her naked and aghast. Meanwhile, Bill Kelley, an older local politician, makes the moves on Carrie, but doesn't get very far. Drunk on the ferry ride home, Charlotte declares that this is the year she will get married. Rehashing the night over brunch, Charlotte blurts out that the reason firemen are so hot is because they fulfill women's fantasy of being rescued. But Miranda refuses to be rescued, and when her doctor says she needs someone to take her home after her laser vision surgery, she tries to manage on her own. Steve insists, showing Miranda that being rescued isn't always a sign of weakness. Charlotte goes on a date with Arthur, her latest prince charming. But after Arthur gets into a few fist fights, Charlotte realizes he's a bully, not a prince. Politician Bill campaigns for Carrie's attention, and eventually she gives in to a coat room kiss, but not more... |
| 2 | 32 | Politically Erect | 2000-06-11 | 30 | It's been three wonderful weeks on the campaign trail for Carrie and Bill when their romance is brought to a deeper level, twice. Charlotte moves ahead with her own campaign -- to be elected wife by year's end. She decides to throw a used date party, which seems to be going well until her new-found interest starts making out with his ex. Meanwhile, Miranda is pushed to confront her ambivalence when Steve says he wants to see her exclusively. She wonders: what if someone better comes along? Samantha is also deeply conflicted about her latest man: he's a munchkin who shops in the boys department at Bloomingdale's, but he's got a great sense of humor and he's a powerhouse in bed. Carrie gets nervous on the campaign trail when Bill asks her to pee on him, and Bill's response is to call it quits, saying it's a bad political move to date a sex columnist. Carrie gets the last word though, titling her latest column, "To Pee or Not to Pee?" |
| 3 | 33 | Attack of the Five Foot Ten Woman | 2000-06-18 | 30 | A laid back Sunday brunch is ruined when Carrie sees Big and Natasha's wedding announcement in the New York Times. Twenty five, tall, beautiful, and married, Natasha brings out Carrie's worst insecurities. When Carrie bumps into Natasha in the dressing room of a clothing boutique, Carrie wonders: Are there women in New York City who live for the sole purpose of making other women feel bad about themselves? To relieve some stress, Samantha takes the girls out for a day at the spa. Charlotte however, can't seem to let go of her body image issues and get naked in the steam room. Samantha gets a tip that Kevin, one of the massage therapists, performs sexual favors, but when he doesn't deliver, Samantha makes her own move and grabs his crotch. The spa bans Samantha, but she gets Kevin fired. Charlotte returns to the spa and nervously bares it all; she's validated when another woman compliments her breasts. Meanwhile, Miranda's new Ukranian housekeeper takes cleaning up Miranda's life too far -- with lectures about marriage and herbal teas. When she replaces the vibrator in Miranda's "goodie drawer" with a statue of the Virgin Mary, Miranda puts her in her place. Carrie tries to impress Natasha by looking fabulous at a high society luncheon. But it's all for naught because Natasha doesn't show up. After trying too hard and buying clothes she couldn't really afford, Carrie feels like a loser -- until she gets Natasha's thank you note featuring an embarrassing spelling error. |
| 4 | 34 | Boy, Girl, Boy, Girl... | 2000-06-25 | 30 | Charlotte invites the girls to a gallery opening for an artist who photographs drag kings (women dressed as men). Charlotte meets the photographer, Baird, and he asks if she'd be willing to pose for him sometime. Meanwhile, Carrie and her new twentysomething boy Sean are having a good time bar-hopping and ice skating until Carrie is thrown for a loop when she learns Sean has dated both men and women. Carrie is confused about who he's really attracted to, but they end up in the sack anyway. Samantha's new and cute assistant, Matt, is also confused -- about who's the boss. Samantha tries to put him in his place, but he ignores her, and Samantha is forced to fire and then sleep with him. Miranda feels suffocated when she gets home from work and finds Steve in her bed eating crackers, with a pile of his dirty clothes on the floor. She asserts her need for space, and Steve storms out. But the next day when Miranda comes home to an empty nest, she's lonely and invites Steve to move in, full-time. After resisting for a while, Charlotte poses for Baird, and looks so fabulous that she and Baird end up getting busy. Things get too busy for Carrie at a party with Sean where it seems everyone is bisexual. During a round of spin the bottle, Carrie kisses another woman, and then leaves, realizing she's too old fashioned for this scene. |
| 5 | 35 | No Ifs, Ands or Butts | 2000-07-09 | 30 | Charlotte's first date with Brad is going spectacularly, until it comes time for the "kiss" at the doorway which is more like a series of sloppy licks from a Great Dane. Charlotte tries to give some emergency kissing lessons, but he's just beyond repair. Carrie is also pursuing a new prospect -- Aidan the furniture designer. To impress him, Carrie buys one of his leather chairs. Aidan is bedazzled with Carrie, until she takes out a cigarette and he lays down the law: he just can't date a smoker. Carrie tries to go cold turkey, but Aidan catches her sneaking a cigarette after their date. Determined to give the relationship a shot, Carrie says goodbye Marlboro, hello Nicoderm. Stanford scores Marty, a nice guy who turns out to have a an extensive doll collection, which is fine until Stanford breaks a doll during sex. Samantha also has a new man -- Chivon, a sexy African-American. Things are steaming along until Chivon's sister interferes and tells Samantha she's got the wrong color skin for her brother. Samantha fights for her right to date anyone and everyone, but Chivon ultimately gives in to his sister's demands. Meanwhile, Steve wins the chance to win one million dollars if he scores a basket from center court. Steve asks Miranda to watch him practice a few shots on the basketball court, but she's too busy which infuriates him. Finally, Miranda learns she needs to be more supportive. |
| 6 | 36 | Are We Sluts? | 2000-07-16 | 30 | After a week and a half of romantic dates but no sex, Carrie wonders why her new man still doesn't want to get into bed. Even after sharing a candlelit bath together, Aidan forgoes sex. Charlotte is having sex, but the issue is that her new boy is compelled to verbally degrade her as he approaches orgasm. Meanwhile Miranda learns her exploits have won her chlamydia and she's forced to compile a list of her ex-conquests and let them know they may be infected. The residents at Samantha's apartment building are shaken by a robber who attacks a tenant at gunpoint. When the security video reveals that the robber snuck in behind Samantha's late-night sex guest, the residents shun her and she is forced to move to a more seedy neighborhood. Carrie realizes that she's become used to skipping over romance and heading straight for sex, and that's why Aidan's slow and deliberate ways seems so strange. Finally though, when the moment is right, Aidan and Carrie consummate their lust. |
| 7 | 37 | Drama Queens | 2000-07-23 | 30 | Three weeks into her relationship with Aidan, Carrie begins to freak because everything seems so perfect. When Aidan asks Carrie to meet his parents, she can't deal and finds herself saying no. Meanwhile, Charlotte presses on in her mission to be married by year's end. Her latest tactic involves forcing her married friends to hook her up with single men they know. Charlotte's first date using the new strategy ends up being a married friend who professes his love for her. But after storming out of that date, Charlotte falls down on the street and meets Trey - the chemistry is instantaneous. Miranda continues to settle into her secure life with Steve, pretty much without incident (except for the "skid marks" in his underwear). Samantha sleeps with a doctor named Mark, who doesn't "need" Viagra, but takes it to spice things up in bed. Intoxicated by the idea of an even more thrilling sexual experience, Samantha pops a pill or two. After a few trysts, Mark suggests they try it without the aid of medical enhancers, but Samantha refuses. Nervous she may get cut off, Samantha asks Mark to write her a prescription for her own supply. While at the opera with Charlotte, Carrie spots Big and Natasha in the balcony and leaves. Big sees her and tries to catch her, but Carrie's long gone. Carrie realizes that in her relationship with Aidan, she's been behaving like Big, and he's been acting like the sensitive and available guy she always wanted Big to be. In a rush to try and undue any damage done, Carrie shows up at breakfast with Aidan and the family. |
| 8 | 38 | The Big Time | 2000-07-30 | 30 | Charlotte started out the year with what seemed like mission impossible - finding a husband by year's end, but now things with Trey are looking very promising. In bed, Charlotte is holding out though, hoping she can be "re-virginized" if she doesn't have sex for a while. Meanwhile, Samantha is worried she may be "drying up," and in a moment of desperation, she agrees to go on a date with Len, an older man in her building. During sex with him, Samantha's flow makes an appearance on Len's expensive sheets, which freaks him out, but leaves Samantha overflowing with joy. Unfortunately, things aren't so joyful for Steve and Miranda. Miranda is having trouble living with Steve and his childlike personality, and when he suggests they have a kid, Miranda realizes she already has one, and she is tired of being the "mean mom" in their relationship. Steve asks Miranda if she's just going to throw it all away, and she says she's tried not to, but it just isn't going to work. While at a party, Carrie unexpectedly bumps into Big. They exchange short and cold conversation, then she walks away. Later that day, just as Aidan has stepped out for coffee, Big shows up at Carrie's door to tell her he can't stop thinking about her. The timing couldn't be worse. |
| 9 | 39 | Easy Come, Easy Go | 2000-08-06 | 30 | While he continues to try and find an apartment in New York City's overpriced real estate market, Steve has taken up residency on Miranda's couch. Despite his lack of an apartment, Steve finds a new romantic interest, which saddens Miranda and makes her wonder what she's doing wrong. Charlotte is mixed with bittersweet feelings herself: she's now engaged to Trey, but it didn't happen the way she envisioned. Charlotte ended up proposing to Trey, whose response was "alrighty!" Charlotte is rather devastated, until a few days later when Trey spontaneously suggests they go to Tiffany's to buy the most beautiful engagement ring they can find. Samantha's latest sexy professional, Adam, is great except for the "funky tasting spunk." When she refuses to go down there on a future date, Adam gets annoyed, and Samantha is forced to spell it out for him. Adam thinks she's just making excuses, so Samantha challenges him to taste it for himself. Meanwhile, Carrie bumps into a drunk Big at a furniture show. He blurts out that he and Natasha are not working out. If that wasn't enough, he calls Carrie several times, and learns from Aidan she's working on a deadline at a hotel next door. Big shows up at the hotel, and drops the bomb: he says he's made a mistake, and he really loves Carrie. Carrie runs for the elevators, but Big pushes his way in, which leads to the bedroom, which ends with sharing a cigarette in bed. |
| 10 | 40 | All or Nothing | 2000-08-13 | 30 | Samantha throws a self-congratulatory soiree at her new apartment where she tries to convince the girls that they have it all -- great friends, good jobs, and plenty of sex. Carrie tries to play along, but her fling with Big eats away at her. Deciding she just can't hold it in anymore, Carrie reveals her scarlet letter to Samantha in private. Carrie wonders if she's trying to have it all: the reliable, committed Aidan, and the wild, exciting Mr. Big. Meanwhile, Samantha, who has long thought she did have it all, comes down with a bad case of the flu, and learns all the men in her life are unwilling to take care of her when she needs them. On the Charlotte front, Trey lays down a pre-nuptial agreement which has Charlotte worth a measly half a mill. On Miranda's advice, Charlotte plays hardball with Trey's mother Bunny and successfully negotiates for a million. Meanwhile Miranda meets her first man post-Steve. George is a cute yuppie from out of town who turns Miranda onto the wonders of phone sex. But Miranda becomes suspicious of George's dexterity over the phone and dumps him when she realizes he's phone-sexing other women too. Carrie knows all about playing on more than one field too. While Aidan is away on a business trip, she hooks up with Big in her apartment again. He tells Carrie he's leaving Natasha, but Carrie tells him not to. When Aidan returns, he sense something is up with Carrie and asks if she's been cheating -- on her pledge to quit smoking. Carrie confesses she's been cheating, and reaffirms her vow to quit. |
| 11 | 41 | Running with Scissors | 2000-08-20 | 30 | As Carrie's affair with Big goes into its third week, the scene turns from ultra-sexy to slightly seedy. In search of some chastising, Carrie turns to the one friend she knows will lay down the law, Miranda. Miranda tells Carrie that she has to stop the affair. Meanwhile, guilt-free Samantha meets her sexual match in Tom Reymi. Tom is ready to strap Samantha into his leather "swing" and go at it, but not before he is assured that Samantha has had an AIDS test, which she hasn't. Samantha is terrified to take the test, but the girls encourage her to do it. Meanwhile, Charlotte is obsessed with finding the perfect wedding gown and hires a no-nonsense stylist to help her through the process. After her recent romp with Big, Carrie is unable to relax in bed with Aidan. Still conflicted, Carrie returns to the out-of-the-way hotel where she's been sleeping with Big. As she's walking out, she runs smack into Charlotte, who sees Big and sees exactly what's going on. Later, a horrified Charlotte gives Carrie a firm talking to about the hurtfulness of having an affair with a married man. Samantha has the AIDs test, which comes back negative, and she and Tom take a erotic ride on his swing. Despite everything Carrie's been told, she breaks all rules and has sex with Big in his conjugal bed. Big leaves and tells Carrie to let herself out. Natasha returns early from the Hamptons and catches Carrie desperately trying to sneak out the back door. Natasha screams at Carrie saying she knew they were having an affair and then she trips down the stairs, smashing her lip and losing a tooth. Carrie gets her to an emergency room and waits for Big to show up. When he does, she tells him "We're so over." Big says nothing and Carrie walks out. She goes home to find Aidan faithfully waiting in her apartment. |
| 12 | 42 | Don't Ask, Don't Tell | 2000-08-27 | 30 | Frustrated with being single and only being hit on by talking sandwiches, Miranda tries out multi-dating where she learns being a corporate lawyer isn't doing any favors for her sex appeal. When she pretends to be an airline stewardess though, she catches a date with Harris, an emergency room doctor. The morning after one of her spark-filled nights with Harris, Miranda cuts her finger, only to learn that Harris isn't a doctor after all. Instead of fessing up to her own impersonations, Miranda acts disgusted and tells Harris to leave. Meanwhile, the girls go out on the eve of the Charlotte's wedding, for her last night as a single woman. Everyone is totally stunned by Charlotte's admission that she and Trey haven't had sex yet. But after more drinks than she can handle, Charlotte shows up at Trey's place ready to get busy. Unfortunately though, things don't work out in bed for Trey, and Charlotte gets a little nervous. Carrie's nerves are also getting the best of her as she considers whether to tell Aidan about her affair with Big. Just minutes before Charlotte's wedding, Carrie drops the bomb. Aidan is devastated and walks off. At the wedding, Charlotte gets last minute jitters about Trey's sexual under-performance, but Carrie calms her down with a white lie, and Charlotte walks down the aisle. Aidan shows up after the wedding and says he loves Carrie, but knows he will never be able to let go of the fact that Carrie cheated. Carrie breaks down crying, but takes some comfort in knowing that at least she has three friends who love her no matter what she does. |
| 13 | 43 | Escape from New York | 2000-09-10 | 30 | In a spur of the moment mad dash, the girls (minus Charlotte) head to Los Angeles in search of the care-free life. Within minutes, Samantha meets Garth, a model -- a dildo model that is. "Mr. Dildo" invites the girls to a party for his new product. Carrie and Miranda find the celebration revolting, but Samantha enjoys it and ends up going home with the guest of honor. At his apartment, Garth reads Samantha poetry and wants to get to know her, but she's focused on sampling the goods. Meanwhile, Carrie meets with Hollywood producer Matthew McConaughey who is interested in making a movie based on her sex columns. McConaughey makes tasteless remarks about Carrie and Big's relationship and then gets skeevy with Carrie, intimating they should sleep together. Carrie leaves in disgust. These days, Miranda wishes someone would see her as a sex object. After feeling invisible to men for too long, Miranda takes a wild ride on a mechanical bull, determined to unleash her inner sex goddess. And after a sexless honeymoon in Bermuda, Charlotte resolves to get to the bottom of Trey's sexual underperformance. She devises a little experiment and discovers Trey's issues are not physical. |
| 14 | 44 | Sex and Another City | 2000-09-17 | 30 | Still away from New York, the girls embark on week two of their Los Angeles adventure. Hoping to get away from the happy superficiality of LA and reconnect with her neurotic roots, Miranda gets together with Lou, an old New York friend. But instead of trashing LA as Miranda hoped, Lou says the city has taught him to let go of his toxic anger. Meanwhile, Carrie and Samantha try to live the quintessential LA. scene by going to a movie screening party - but they're rejected at the door. Luckily, Carrie meets Keith, who gets them into the party. Wowed by Keith's status, Carrie goes on a date with him and ends up in bed at his fabulous home...until Keith's boss comes in the house and lets the cat out of the bag -- Keith isn't a television mogul; he's a personal assistant. Back home, after another failed attempt to have sex with Trey, Charlotte decides she misses her friends and hops on a plane to LA. Over lunch, Charlotte breaks the news that her marriage is fake, and they're not having sex -- the girls are stunned. And in a last ditch effort to be LA women, the girls all head to Hugh Hefner's Playboy mansion for a pool party. Charlotte meets a charming older man, who offers to buy her a boob job, and Samantha gets them all kicked out for accusing one of the bunnies of stealing her fake Fendi bag. |
| 15 | 45 | Hot Child in the City | 2000-09-24 | 30 | Samantha is hired as the publicist for Jenny Bryer's A-list Bat Mitzvah. Jenny and her galpals are so New York, and so over-sexed that Samantha starts to wonder whether there's any difference between Jenny at 13 and Samantha at 34. Miranda's new braces also have her feeling like a teenager these days. After a new date fears he'll get caught in her jaws, she dumps the braces. Charlotte scours the internet in a desperate search for a solution to Trey's sexual problem. When she suggests they discuss options, Trey gets angry and asks Charlotte to accept that he's just not that sexual of a guy. Finding this unacceptable, Charlotte demands they see a sex therapist whose first suggestion is they name their private parts, Rebecca and Schooner respectively. Meanwhile, Carrie meets her latest man, Wade, at a comic store. She falls in love with his amazing Manhattan apartment, until Wade's mom comes home. Carrie plays along with her mama's boy, accepting fresh-baked cookies and all, until Wade's mom busts Carrie and Wade for smoking pot. But Carrie isn't the only one busted. Charlotte wakes up in the middle of the night to find Trey masturbating in the bathroom to Juggs magazine. |
| 16 | 46 | Frenemies | 2000-10-01 | 30 | Just when things were looking lively for Miranda, her new date Will fails to show up for three hours. Determined to fight back against the injustice of this "illegal dumping," she calls Will's home number and finds out that he is never going to show up -- he died last night. Stunned, Miranda agrees to pay her respects at the wake where she finds a very cute, but very dead Will. But all hope is not lost. At the wake, Miranda hits it off with Jim, one of Carrie's ex-boyfriends from years past. Carrie warns her that he's a jerk, but Miranda agrees to meet him for a date anyway, only to find out for herself that he really is a jerk. Carrie teaches a seminar about meeting men to a packed crowd of incredibly cynical and frustrated New York women. After a few pointed questions from the audience ("Have you ever been married?"), the class realizes Carrie may have written a lot about men and relationships, but she's still as clueless as the rest of them. Charlotte and Trey work on bringing "Schooner" and "Rebecca" into the harbor, but the wind never gets going. Over brunch the next morning, Charlotte tells the girls about her problems, and Samantha dishes out some raw sex advice which Charlotte finds offensive, but secretly useful. Meanwhile, while shopping for pashmina, Samantha finds her sexy, feisty clone, Claire Anne. They go out for a drink and meet two cute guys, but Claire Anne takes the sexual forwardness too far even for Samantha when she crawls under the table to get busy with one of the men. Meanwhile, on Samantha's advice, Charlotte makes herself more sexy for Trey by wearing revealing lingerie and touching herself -- it works! And for her second class, Carrie finds most of her students have dropped out. Instead of lecturing them, she decides to hit the bars and give them some real experience in the field. |
| 17 | 47 | What Goes Around Comes Around | 2000-10-08 | 30 | Increasingly depressed by Trey's lack of libido, Charlotte finds some relief when she stumbles into the studly sweaty gardener at the McDougal country house. Carrie's guilty conscience takes a beating when she's rudely snubbed by Natasha in a restaurant. To top things off, Carrie gets mugged, losing her favorite pair of Manolo Blahniks. Carrie wonders if it isn't all karma. Detective Stevens handles Carrie's case but when Miranda shows up at the police station, the good-looking detective focuses all his attentions on Miranda. Meanwhile, Samantha tells Carrie that Natasha has left Big, causing Carrie to feel even more guilty and more determined to apologize to Natasha for wrecking their marriage. Samantha drags Carrie to a party given by a certain "Sam Jones" -- only to find out it's a dorm party and this "Sam Jones" is a college-aged virgin lad. Sam Jones falls hard for the more experienced Samantha and before Samantha knows it, she has made Sam a real man. Unfortunately, the enamored Sam becomes completely obsessed with Samantha, ultimately causing her to change her phone number. Back in the suburbs, on Charlotte's second encounter with the gardener, the two share a secret kiss, unaware that Charlotte's sister-in-law witnessed the embrace. Later that evening, the sister-in-law spills the beans to the whole McDougal clan. Trey says it's acceptable for the two of them to lead separate lives while being married. Outraged, Charlotte says they should separate for a while and Trey responds, "Alrighty." Miranda, nervous that she isn't good-looking enough for her detective date, gets drunker and drunker as the night goes on. She seduces the detective back in her apartment, but when she wakes up the next morning, she finds a note recommending she call her local AA. Carrie finally tracks down Natasha in a restaurant and expresses how deeply sorry she is about what she did. Natasha tells Carrie that not only has she ruined her marriage, she's now ruined her lunch. Charlotte returns to the city and to her old apartment as a single woman. |
| 18 | 48 | Cock a Doodle Do! | 2000-10-15 | 30 | Samantha and Carrie are having trouble getting their beauty sleep. Samantha is bothered by the late-night cackling and ranting of the transsexual prostitutes outside her window, while Carrie is awakened a tad too early by roosters crowing on a nearby rooftop. Carrie and Miranda spot Steve and Aidan and their dogs at an outdoor cafe. They decide they can't avoid interaction and approach their exes, only to discover they have new girlfriends. Carrie wonders if maybe everything isn't the man's fault, if maybe the problem is them. Carrie gets an even bigger wake-up call when Big rings her up and asks her to lunch at the Boathouse in Central Park. Carrie agrees to go and when she confides in Miranda, the friends have their first big fight. Miranda tells Carrie that it's a huge mistake to see Big again and Carrie calls Miranda "judgmental." Miranda, who feels like she's in a life rut, runs into Steve at her local Chinese restaurant. They have a nice friendly exchange, and Steve allays some of Miranda's fears. Meanwhile, Charlotte, in her new-old single-girl apartment gets a 4am visit from Trey, who turns on the heat and manages to keep his Schooner going with Rebecca. After their sexy session, the couple has a real heart-to-heart about their marriage, but no decisions are made. Carrie calls Miranda before she meets Big and the girls make up. At the Boathouse, Carrie and Big fall into the pond and go back to Big's place to dry off. Carrie says the two are like "war buddies." Big hints that Carrie can stay a while, but Carrie says "It's a good idea in theory, but somehow it doesn't quite work." She leaves. After some serious cat-fighting with the transsexuals, Samantha ends up inviting them, plus Carrie, Miranda, and Samantha, over for a roof party. The girls all get down, drink Flirtinis and try to stop obsessing. |
Season 4
Episode No.
No. Overall
Title
Airdate
Runtime
Summary
1
49
The Agony and the 'Ex'-tacy
2001-06-03
30

The girls get ready for a Saturday night out at an engagement party, but are dismayed when they see the invitation - it announces that the couple has "Two souls, one thought." After the party, Charlotte shows up at Trey's apartment wanting to talk. When she includes "sex life" under their list of problems, Trey tries to convince her otherwise. But instead of being convinced by Trey's passionate advances, Charlotte ends up with an unpleasant surprise on her leg. At the coffee shop, the girls discuss the concept of "soulmates." Afterwards, Samantha spies a hot priest outside a church. The next day, she spends her afternoon masturbating to "her priest." Over drinks, the girls discuss masturbation fantasies, and Charlotte admits that recently she masturbates to only one man - Trey. Samantha takes some canned peas to her priest, but is disappointed when he tells her that his life is about "other joys" than sex. Carrie wonders: "Are soulmates a reality, or a torture device?"

Samantha decides to throw Carrie a "fabulous lite" 35th birthday get-together at Il Cantinori. When all her friends are late, Carrie is left at a table for ten all alone. At the coffee shop, Carrie admits that while she was sitting alone at the table, she felt sad that she was 35 and had no special man in her life. Charlotte suggests that the girls could be each other's soulmates - and men could just be in their lives for fun. Returning home, Carrie spots Big's car. He's brought her red balloons and champagne. They sit in his car and talk about "soulmates."

2
50
The Real Me
2001-06-03
30

Carrie faces a bit of an identity crisis when she's asked to be in a big fashion charity show featuring both models and real people. Samantha, on the other hand, has no problem baring her body beautiful, and decides to have nude photographs taken, insisting they're for herself, not for men. Utterly unaware of her sex appeal, Miranda is shocked when Dave, a guy from Crunch gym, tells her she's sexy and asks her out.

Carrie realizes we can see our friends perfectly, but we can't seem to see ourselves clearly. After some convincing from her friends - and when she finds out she can keep the outfit - Carrie decides to be a "model." Meanwhile, Charlotte discovers that she has "vulvodynia" and that she needs to take anti-depressants - not for her mind but for her vagina. The girls are surprised when Charlotte reveals that she's never looked at herself up-close because she finds herself ugly down there. Miranda's first date with Dave is a success and she starts enjoying feeling sexy. However, when she exhibits her self-confidence on their second date, Dave doesn't respond. Samantha brings in her nude photo to be framed and is dismayed when the framer doesn't react to her body.

On the night of the fashion show, Carrie is informed there's been a wardrobe change and she has to wear a tiny pair of jeweled underwear. She freaks, but all done up and looking fabulous, Samantha assures her that she is a model. Carrie starts her walk down the runway only to fall flat on her face. Faced with a choice, Carrie gets back up and finishes her catwalk to cheers. Her act of bravery inspires the girls. Miranda confronts Dave about why he hasn't called her and finds out he thinks she's full of herself. Samantha's night is made when a take-out delivery guy sees her photo and comments on her "nice ass," and Charlotte grabs a mirror and takes a good, hard look.

3
51
Defining Moments
2001-06-10
30

Carrie goes barhopping with Big and finds that their relationship as "friends" has never been better. Charlotte and Trey are enjoying themselves as well - having steamy sex in coatrooms and other public places around the city. However, Charlotte starts to wonder where she and Trey are headed. Out on the town again with Big, Carrie is drawn to jazz musician Ray King, who flirts with her and gets her number. Big is noticeably annoyed and Carrie realizes they need to define their relationship.

Meanwhile, Miranda is a little freaked out when her date Doug pees in front of her the morning after their first night together. Miranda decides that she should go with the flow, and tries peeing with the door open herself. However, Doug takes the no-boundaries thing too far, subjecting Miranda to an "open door dump" after which Miranda quickly dumps him.

At Charlotte's gallery opening, Samantha meets Brazilian artist and lesbian, Maria. Maria, a "relationship person" is attracted to Samantha, but Samantha says they should stick to being friends as she's not a relationship person.

On Carrie's first date with Ray King, they run into Big and his supermodel date, plus Samantha and Maria. Big is clearly being territorial about Carrie, and Samantha tells Big to "back off." At the end of the evening, Big is distant with Carrie, leaving her confused. Maria tells Samantha they can't just be friends and Samantha decides to try being in a relationship with a woman. Carrie and Ray share a passionate goodbye kiss and Carrie ponders the notion that "what ultimately defines a relationship is another relationship."

4
52
What's Sex Got to Do with It?
2001-06-17
30

At drinks with the girls, Carrie announces that she has had a "mind-blowing" orgasm with Ray. She confides that she usually doesn't experience that kind of orgasm with someone she doesn't love. She wonders: "How much of sex is the connection?" Samantha has some news of her own: she is in a real "relationship" -- with Maria. She tells the girls that Maria has opened her eyes to the joys of "making love" with an emotional connection.

Charlotte wonders why she can't "have the sex and the relationship" with Trey. She worries that Trey will never ask her to move back in to their apartment, even though their sex life is going so well. After Trey asks Charlotte to "measure his John Thomas," Charlotte storms out of the apartment. But Trey shows up at Charlotte's apartment the next day to ask her to move back in with him, and she accepts. Miranda, on the other hand, has sworn off sex. She says that she can't cope with another bad date - she is on strike. Anyway, what is a man when you can have a relationship with a delicious eclair?

Carrie tries to bring her relationship with Ray up to speed with the sex, but whenever she tries to talk with Ray, he can't seem to focus on anything other than his music, or getting her into bed. She decides that she is going to have to hold out for both: the mind-blowing sex and the relationship.

5
53
Ghost Town
2001-06-24
30

When Miranda bumps into Steve, he announces that he's opening up his own bar and invites her to the opening. Miranda feels conflicted as she was the one who had encouraged him to be so ambitious when they were in a relationship. Carrie also receives an invitation to the opening of "Scout" and is shocked to read that Aidan is Steve's "silent partner." That night, Miranda is awoken by strange sounds and thinks there's a ghost in her building. Carrie is worried that the way she treated Aidan will haunt her the rest of her life. When she goes to Scout to thank Aidan for inviting her, Steve admits that it was he who invited her, not Aidan. Devastated, Carrie runs out before Aidan can see her.

Charlotte embarks on redecorating her and Trey's apartment, but she's thwarted by her mother-in-law Bunny's domineering influence over Trey. Bunny and her decoys and dust ruffles haunt Charlotte. Charlotte stands up to Bunny and says she's the new woman of the house, but Bunny says she'll be around forever. After walking in on Trey and Charlotte in the act, Bunny is completely frazzled and Charlotte is freed of her ghost.

Meanwhile, Samantha is tiring of her relationship with Maria which is all about taking baths and talking about feelings. Samantha tells Maria she wants "fireworks," inspiring Maria to smash Samantha's dinnerware. After a couple days, Maria returns with a gift: a "strap-on."

At the opening of Scout, Samantha tells Carrie and Miranda that she and Maria broke up, even after trying the "strap-on." Steve gives Miranda credit for the idea for the bar, and poof Miranda's ghost is gone. However, Aidan barely acknowledges Carrie. Later, Carrie goes out back for a smoke and finds Aidan there. Though little is said, the atmosphere is intense and Carrie realizes that she's more haunted than ever before.

6
54
Baby, Talk is Cheap
2001-07-01
30

Carrie is tormented because she can't stop thinking about Aidan. She admits to the girls that she wants him back. Miranda suggests emailing Aidan. Carrie gives it a go and writes "I miss you" in her first message to Aidan.

Miranda meets a cute guy, aka "Marathon Man," in her running group and they arrange to go for a run together, which leads to a post-workout workout. Miranda is surprised when Marathon Man puts his tongue where no man has gone before. Charlotte has other things on her mind as she and Trey talk about having a baby. However, when she invites over a couple with three kids, the reality of parenting looks a little less appealing and Charlotte and Trey take a break from their attempts to procreate.

After 36 hours, Aidan still hasn't responded and Carrie breaks down and calls him. She arranges for them to go out with Miranda and Steve. After dinner, she tells Aidan that she wants to get back together with him. Aidan says he can't do the relationship thing. Undeterred, Carrie returns to his apartment later that night and tries to convince him to give her a second chance. Aidan finally just screams, "You broke my heart" and Carrie runs home again.

Over at Miranda's apartment, Marathon Man not so subtly tries to get Miranda to do some reciprocal licking, but she realizes she just can't. At the next marathon training session, she races right past him. Samantha, who has been sleeping with MBA man, Warren, is turned off by his baby talk in bed. When she suggests he stop, Warren takes offense and storms out like the big baby he is. Speaking of babies, Charlotte and Trey decide that one baby will be okay and get back to work.

Back at Carrie's place, Aidan shows up and without any words, the two have passionate sex. In the morning, Carrie tells him that she still loves him and wants to be his girlfriend, but Aidan says he needs to think about it. Later that day, Aidan returns and says, "Ok, let's give it a shot."

7
55
Time and Punishment
2001-07-08
30

Carrie and Aidan are interrupted in bed by the voice of Big on Carrie's answering machine. Though Aidan says nothing, Carrie fears that he'll never be able to forgive her for her affair with Big. She wonders if you can ever really forgive if you can't forget. Carrie works hard to show Aidan that she's a great girlfriend, but he seems distant and angry.

Charlotte stuns the girls by announcing that she's planning on quitting her gallery job and devoting herself to having a baby and redecorating. Charlotte is angry that the girls, especially Miranda, are judgmental of her decision. She calls Miranda and while on the phone Miranda's neck goes out. Aidan offers to go check on Miranda and finds her naked on the floor unable to move. A mortified Miranda lets him scoop her up in bathmats. Charlotte hires a young ambitious 20-something who reminds her of herself. On the new gallery girl's first day, Charlotte has a moment of doubt, but sticks by her decision and walks out into her new non-working life. Miranda recuperates with her neck brace and finds that not working isn't such a bad thing.

Samantha starts an affair with a guy who steals her cab. They have great sex but Samantha is miffed when her new boytoy tells her she needs a bikini wax. She evens the score next time by shaving his own hairy private parts.

Meanwhile, Carrie finds Aidan at his bar flirting with the waitress and practically ignoring Carrie. Carrie realizes she's being punished for her big mistake. She offers to walk Aidan's dog while he works and again finds him hanging out with the sexy waitress. She angrily goes home. Aidan shows up and says he's pissed and wants Carrie to remove Big from her life. She says she can't do that and pleads that Aidan has to forgive her. He surrenders his anger and takes her in his arms.

8
56
My Motherboard, My Self
2001-07-15
30

The girls meet for lunch to catch up and Carrie reveals that she and Aidan have exchanged keys to each other's apartments. When Carrie goes home she's touched to find Aidan cooking in her never before used kitchen. She also discovers that her computer has crashed and she can't access any of her files. Aidan chastises her for not backing up her material. They bring her computer in to a repair shop and the techie tells her it doesn't look good.

Miranda has to go to Philadelphia because her Mom has had a heart attack. The next day her Mom dies. Miranda calls Carrie to let her know and trying to be strong fights back tears. Charlotte, who has become a regular Martha Stewart, takes charge of getting the best funeral fruit basket and flower arrangement. Samantha has trouble dealing with the news of the death and can't bring herself to call Miranda. Instead, she gets together with her latest man, Nick, a NYU wrestling coach who had been teaching her new positions. However, this time, no matter what moves they try, Samantha can't orgasm. The next day, determined to get off, she pulls out her trusty vibrators but no luck. Miranda goes shopping for a funeral dress and after screaming at the lingerie saleswoman, she breaks down and cries in the woman's arms.

Aidan surprises Carrie with a new laptop computer and zip drive but Carrie isn't happy about it. She's used to taking care of herself and can't handle the implications of his gesture. They argue and Aidan gives her back her keys. Back at the computer repair shop, Carrie learns that she needs her "motherboard" replaced. She calls Aidan and admits that she's scared to let him in, in case they fall apart.

The girls go to the funeral in Philadelphia and offer Miranda their full support. In the middle of the funeral, Samantha starts crying and finds the release she really needed. She finally says, "I'm sorry" to Miranda. Back home, Carrie lets go of her fears and starts using the zip drive that Aidan gave her.

9
57
Sex and the Country
2001-07-22
30

Miranda finds out from Aidan that Steve has testicular Cancer. She has lunch with Steve and screams at him for being so nonchalant about his cancer, causing him to break down and cry. Carrie prepares for a trip to Aidan's country cabin in Suffern, NY with a true city girl's trepidation. She tells the girls she's going because Aidan loves the country. Charlotte understands, adding that she's going to Bunny's Connecticut house to please Trey.

When Carrie gets to Aidan's extra rustic cabin, she immediately laments not being in the city. She realizes that relationships are inevitably a series of compromises and asks: When does the art of compromise become compromising? Unable to stand it anymore, Carrie returns to New York and goes out for a steak with Big. Big tells her he's dating a movie star and that he might be in love. Carrie decides to go back to Aidan's and recruits Samantha to provide some entertainment. Samantha has a hard time in the great outdoors until she spots a hunky farmer. She approaches "Young McDonald" to borrow some milk and gets a lesson in how to milk a cow and then some. Carrie tries to embrace the country and gets to work on baking Aidan a pie. But when a squirrel scares her, she drops the piecrust and admits to Aidan that she hates the house.

Over in Connecticut, Charlotte is busily monitoring her fertility. Looking for Trey, she walks in on him taking a bath with his mother sitting nearby. She's disturbed but when her ovulation beeper goes off, she and Trey get to work in Bunny's prized orchid greenhouse.

Back in the city, Miranda invites Steve over for take-out Chinese but her pitying behavior pisses off Steve. Still, he thanks her for being a bitch the other day because it motivated him to see a good doctor and schedule surgery. Miranda is by Steve's side when he awakes after his operation.

Carrie goes home after compromising with Aidan. He'll install A/C and she'll brave the bugs and dirt every now and then.

10
58
Belles of the Balls
2001-07-29
30

Steve is feeling insecure, less manly and lopsided with only one ball left. Trey's manhood is also challenged when Charlotte tells him he needs to get his sperm tested since she hasn't gotten pregnant yet. Big is depressed because his new movie star girlfriend is dissing him and he calls Carrie for support, which angers Aidan. Carrie realizes that Aidan still feels threatened by Big. She wonders: Are men just women with balls?

Samantha gets an appointment with ball-buster hotel magnate Richard Wright and tries to win an account. He tells her she would need to work with a partner - a male partner. Samantha realizes he just doesn't want to hire a woman.

Up at Aidan's country house, Carrie gets another call from Big, who is so distraught he says he'll drive up there to talk with her. Aidan fumes when he finds out. Big arrives, gets drunk and has to spend the night. The next day, Carrie tells Big he has to make friends with Aidan. When he goes out to apologize to Aidan, the two end up wrestling in the mud. With the testosterone tension broken, the two bond as Big confides in Aidan about his girl problems.

Samantha returns to Richard Wright and though Richard admits she's the best person for the job, he says he won't hire her because she slept with his architect. Samantha tells him off and then runs into the elevator as she's about to start crying. The next day, Richard hires her, saying he's impressed with her "balls."

Steve tells Miranda that he's interested in getting a testicle implant and they visit a specialist. They find out the procedure is still in clinical trials and Miranda tells Steve to forget about it. Miranda tries to help Steve heal emotionally but she realizes that what Steve needs is a woman who wants to have sex with him. So, she takes him to bed.

11
59
Coulda, Woulda, Shoulda
2001-08-05
30

Miranda tells Carrie that she's pregnant from having unprotected sex with Steve and his one ball. Miranda doesn't want the baby and doesn't want to tell Steve. Charlotte, however, can't seem to get pregnant no matter what bedroom techniques she tries. When she finds out that Miranda is pregnant and is going to have an abortion, she's so upset she storms away. Carrie and Samantha admit that they've both had abortions - Carrie after a one-night stand with a waiter in the '80s. Carrie tells Aidan about Miranda and swears him to secrecy. Aidan is appalled that Miranda isn't going to tell Steve. Carrie lies to Aidan about having had an abortion herself.

Samantha has lunch with Lucy Liu, hoping to represent her. They hit it off and Lucy tells Samantha that she refuses to be lied to. Samantha also has her eye on the coveted Hermes red "Birkin" handbag. Unfortunately, there's an eternally long waiting list, so Samantha uses Lucy Liu's starpower to score a bag. When Lucy shows up at their next lunch carrying the "free" bag, Samantha tells her it's actually for herself. Lucy is furious, fires Samantha and walks off with the bag.

Charlotte sees a fertility doctor and finds out that she has only a 15 percent chance of conceiving naturally. She bumps into Miranda on the street, tells her the news and walks away from the unhappily pregnant Miranda. Carrie accompanies Miranda to have her abortion. While they're waiting Miranda becomes increasingly worried that she's not making the right decision. She wonders if this is her only chance to have a baby. She decides to keep the baby and the girls, including Charlotte, gather around her and support her decision.

Carrie returns to the restaurant where she had met Chad, the waiter who had gotten her pregnant years ago. He's still there and doesn't remember Carrie. She realizes she made the right decision and leaves. Carrie decides to be honest and admits to Aidan that she had an abortion when she was 22. She was worried that he would criticize her, but Aidan is non-judgemental.

12
60
Just Say Yes
2001-08-12
30

Carrie finds out that her building is going co-op and she has to move. Aidan offers to buy her apartment and move in with her. Carrie finds herself both tempted and scared about the idea of sharing her space on a permanent basis. She's even more alarmed when while rummaging through Aidan's clothes she lands upon an engagement ring. It's creates such an internal upheaval, she runs to the kitchen sink and vomits. Carrie tells the girls about her reaction and voices her fears that it's too fast ? and that to boot, the ring is not at all her style. Miranda admits that she had helped Aidan select the ring. Carrie nervously waits for Aidan to pop the question and wonders: How do you know when it's right?

Meanwhile, Samantha has a drink with her new client, Richard Wright. He proudly tells her that he enjoys sleeping around and is not at all interested in marriage, piquing single-girl Samantha's interest. Their next encounter finds them in Richard's private jet headed for the mile-high club.

Miranda tells Steve that she's carrying his baby and is going to keep it. Steve is shocked, especially when Miranda tells him she's going to take care of the baby herself. Meanwhile, fertility challenged Charlotte starts taking hormones and learning Chinese in case they need to adopt a Mandarin baby.

Carrie runs into Big and tells him that Aidan wants to marry her. Big tells her that Aidan's not the man for her and that she's not the marrying kind. Carrie replies that she's just not ready.

At the annual Highland Fling, Bunny tells Charlotte that a Mandarin child is out of the question for the MacDougal clan. Charlotte screams at Trey and rushes home. Later, when Charlotte asks Trey for her hormone injection, Trey admits that he is having second thoughts about having a baby. He says he doesn't want to try anymore and wants it to be just the two of them.

Aidan proposes to Carrie as they take Pete for his nightly walk. The ring he gives her isn't the one Carrie had spotted; it's beautiful. After Aidan tells her he wants to spend the rest of his life with her, Carrie takes a deep breath and says yes.

Across town, Miranda opens her door to Steve who is holding out an engagement ring. Miranda tells him he's crazy and they both agree they don't want to marry each other. They decide they'll figure things out.

Carrie tells Samantha she's engaged and shows off her ring. Samantha orders them a drink and tells her that she picked the ring out with Aidan.

13
61
The Good Fight
2002-01-06
30

As Aidan and all his stuff officially move into Carrie's apartment, Carrie starts feeling increasingly claustrophobic. Carrie complains to the girls that without any private space, she can't indulge in SSB or "secret single behavior." Carrie, Miranda and Charlotte tease Samantha about her affection for her client and lover Richard. Samantha insists that her emotions are intact and that Richard is simply "Dick-alicious." Miranda, meanwhile, would love to get laid by her blind date, Walker Lewis, but is conflicted about having sex while pregnant. She wonders if it's her last chance for sex.

Carrie panics when she finds out that she and Aidan won't be able to take over the apartment next door for another month. When Aidan proposes cleaning out her closet, she panics even more. As she watches Aidan move her precious Manolos and designer garb and when Pete starts gnawing on one of her stilettos, a heated argument ensues. After much yelling, Carrie storms out with her laptop and wonders: When it comes to relationships, what are we fighting for? Things aren't much better in the shaky marital abode of Charlotte and Trey. When Trey brings Charlotte a surprise present - a cardboard baby, Charlotte is appalled and also storms out. Carrie and Aidan's silent war lasts three days without any apologies.

Meanwhile, Samantha meets Richard and is taken aback by the romantic scene he's set up. She reminds him that they're about work and sex and nothing more. After some skinny dipping and hot sex, Richard asks Samantha to dance. She tries to make it sexual, but Richard resists and Samantha gives in.

Carrie finally apologizes to Aidan and confesses that she needs him to not talk to her for one whole hour. He agrees but after a minute she returns to him, realizing that sometimes when you get your needs met, you don't need them anymore. Miranda decides

14
62
All That Glitters...
2002-01-13
30

It's Saturday night and Carrie is raring to go out on the town, but Aidan would prefer to stay home with a bucket of KFC. So, Carrie invites the girls to go out dancing at a hot gay club. At the club, Charlotte runs into Anthony and his friend who works for House and Garden magazine and they dance the night away. Carrie makes friends with a cute gay boy named Oliver at the bar. Miranda runs into Max, a junior associate at her firm. He asks her not to tell the partners he's gay and she asks him not to tell them she's pregnant. When Carrie gets home she's ready for some action but Aidan wants to sleep. Samantha, who took Ecstasy at the club, has X-cellent sex with Richard and ends up declaring her love for him.

Carrie has lunch with her new gay date Oliver. She wonders: To be in a couple, do you have to put your single self on a shelf?

At work, Miranda finds out Max has spilled the beans on her being with child; she then lets it slip that he's gay. They both realize it's time to stop hiding their personal lives. Charlotte finds out that House and Garden wants to shoot her apartment, but Trey doesn't want to do it. He abruptly tells her that she can have the apartment and that he'll move back in with his mother.

Samantha talks to Richard about that thing I said the other night. Richard says it doesn't matter, he's knows she was on Ecstasy. Samantha realizes that she secretly wished it did matter to him.

Carrie gets ready for another fabulous night out with Oliver and puts her engagement ring on a chain around her neck. Aidan offers to go, but she convinces him not to. At the club, Oliver flirts with men and Carrie starts to wonder what she's doing there. She realizes she wants to be with Aidan and heads for home.

As Charlotte prepares for the House and Garden photo shoot, Trey shows up. He tells her that he wants to at least do that for her. They pose as the happy married couple they no longer are.

15
63
Change of a Dress
2002-01-20
30

Carrie is feeling pressured by Aidan - and society at large - to plan her wedding. She admits to Miranda that she isn't exactly feeling like a blushing bride. Miranda confesses that she isn't exactly glowing over her pregnancy. She tells Carrie that she "faked" her sonogram - feigning joy when she found out she was having a boy. Miranda convinces Carrie to go try on some bad wedding dresses. In her gown, Carrie starts to panic and has Miranda rip the dress off of her. At the coffee shop, Carrie asks the girls why she has to get married when things are great as they are. She wonders: Do we really want these things or are we just programmed?

Carrie tries to get in a marital mood with a stack of bridal magazines but she freaks out as Aidan smashes through the wall between the apartments. She tells him that she doesn't think she's ready to get married yet. Charlotte, on the other hand, attempts to get over her divorce with some tap lessons, but ends up "tapping" into her pain.

Meanwhile, Samantha learns that Richard has been seen about town with another woman. At Richard's charity fundraiser, J.J., a gossip columnist, shows Samantha yet another of Richard's conquests. Samantha is shocked at how upset she is. Enraged, she confronts Richard and tells him to stop sleeping around. He says he's just not the monogamous type. Samantha walks away and grabs J.J. for some sexual revenge but he goes soft on her. When Richard sees J.J. follow Samantha out of the bathroom he says, "Let's just keep things the way they are."

After the fundraiser, Aidan tells Carrie that he wants them to get married that night. He doesn't understand what they're waiting for. Carrie realizes that he still doesn't completely trust her. She insists that she is his but Aidan protests: "If you don't want to marry me right now, you'll never want to." Carrie doesn't know how to respond. Devastated, Aidan says, "I can't believe I'm back here again." Back home, they spend their one and only night together on the other side of the wall.

On the other side of town, Miranda has her first true maternal moment when she feels her baby kick.

16
64
Ring a Ding Ding
2002-01-27
30

Unable to say goodbye, Carrie turns away as Aidan moves out of her apartment and her life. She finds what she assumes is a "goodbye letter"; in fact, it's a legal document giving her 30 days to either buy back her apartment or vacate it. At the bank, she's told that she's not a "desirable candidate" for a loan. After another failed relationship, she wonders: What's it all worth?

On a shoe-shopping excursion with Miranda, Carrie realizes she's spent $40,000 on shoes. In dire straits, she pays Big an official visit and asks for some financial advice. He gives her a check for the down payment. Miranda and Samantha also offer to loan her some money, but Carrie says she can't accept their offer. She rips up the check from Big. Charlotte announces that she got a job as a volunteer docent at the Museum of Modern Art.

Later, Carrie storms over to Charlotte's apartment and asks her why she didn't offer her the money. Charlotte says it's not her job to fix Carrie's finances. Carrie is outraged at Charlotte's lack of support, especially since Charlotte doesn't even have to work. She also remarks that Charlotte isn't exactly the picture of independence as she's still wearing her engagement ring.

Meanwhile, Samantha is being showered with expensive gifts from Richard, but she's under-whelmed by the cards which are signed "Best, Richard." She finds out that it's Richard's gay assistant Roger who's been buying the presents - and writing the cards. She gets Roger to sign the next gift card, "Love, Richard." When she reads the card aloud to Richard, he looks stunned and then declares, "I love you, Samantha." To which Sam replies, "And I love this," pointing to her gift.

Steve and Miranda are working out a visitation schedule for the baby. Miranda tells Steve that she's incredibly horny and feels like no one would want to have sex with her pregnant self. Steve says he would and they get to work.

Carrie and Charlotte apologize to each other. Charlotte admits that she is having trouble giving up being "Mrs. Trey McDougal." So, to free herself of her past and give Carrie a future (and home), she offers Carrie her ring as a loan. Carrie accepts.

17
65
A 'Vogue' Idea
2002-02-03
30

Full of optimism, Carrie turns in her first article for Vogue. Her fierce new editor, Enid (played by Candice Bergen) isn't impressed and says she wants "less Carrie Bradshaw." However, Julian, the Vogue bigwig who hired her, isn't worried. He takes her into his office for a morning pep talk along with one too many martinis.

In another conversation over drinks, Richard tells Samantha that what he really wants for his birthday is a three-way with Samantha and the restaurant's hot young hostess, Alexa.

Carrie tells Julian that she's thinking of quitting Vogue. Julian wonders what her dad would say and Carrie reveals that her father left when she was 5 years old. She wonders: How much does a father-figure figure?

Meanwhile, mom-to-be Miranda is freaking out about how she's going to juggle work and motherhood. Charlotte enthusiastically offers to throw Miranda a baby shower and Miranda begrudgingly accepts. But when Charlotte goes into high gear with storks and the must-have baby toys, Miranda freaks even more. At the shower, Charlotte cries when Miranda receives a Tiffany's silver baby rattle just like the one Trey had given her. Miranda comforts Charlotte and tells her how much she needs her help with the whole baby/motherhood thing. She also realizes that she might not be such a bad mom after all.

Over at Richard's place, the three-way is underway, until Alexa calls Richard, "Daddy." Richard tells Samantha to get rid of her. He also tells Samantha that he wants to try the monogamy thing.

Carrie rewrites her article and it passes the Vogue test. Julian takes Carrie to the Vogue accessories closet where Carrie flips over the Mary Jane Manolos. She also flips when Julian changes into some Versace briefs and starts to come on to her. She decides to work with Ened from that point on.

18
66
I Heart NY
2002-02-10
30

It's autumn in New York and Carrie's yearning for some company. She invites herself over to Big's apartment, finding it filled with shipping boxes. Big tells her that he's moving to Napa, California where he bought a vineyard. Dazed and confused, Carrie joins him in a glass of wine and a slow dance to Big's parents' favorite song, "Moon River." Samantha is also feeling abandoned as Richard is late for their rendezvous. Although she's suspicious of his excuses, she gives him a token of love: a framed picture of hearts.

At the girls' next get-together, Carrie breaks the news about Big's impending departure and wonders if she should sleep with him one last time. Samantha tells the girls that she's a 'love-a-holic' and is worried as she's sure relationships never work. Carrie starts thinking about fate and wonders: Can you make a mistake and miss your fate?

Meanwhile, while leading a tour at the Museum of Modern Art, Charlotte is asked out by one of the visitors. At first she's resistant but when she spots Trey and Bunny wandering through the museum, she says yes to the potential date, Eric.

Samantha is increasingly concerned about her 'relationship' as Richard isn't reacting to her sexual advances. She asks him if he's sleeping with another woman and he denies it. She decides to spy on him.

Charlotte's date with Eric is going well. Both recent divorcees, they seem to have a lot in common. However, when he sees her luxurious Park Avenue abode, he goes on a rampage about her being a 'rich girl.' She shows him the door and gets rid of him quick.

Carrie gets all glammed up for her last night with Big. In a carriage ride through Central Park, Big tells her he'll miss her very much. They start to kiss but are interrupted by a call from Miranda who's in labor. The horses pick up their gait and Carrie dismounts at the hospital. Big gives her his classic wink goodbye.

Carrie keeps Miranda sane as she gives birth to a healthy baby boy. Miranda tells an exuberant Steve that she wants to name their child, Brady, Brady Hobbes. Samantha's in a different kind of labor of love as she follows Richard incognito in a wig and dark glasses. She catches him in bed with another woman and proceeds to smash the heart painting she had given him.

Carrie rushes off to try to catch Big before his plane takes off, but it's too late. In the apartment she finds the 'Moon River' record with a note reading "If you ever feel lonely" and a plane ticket to Napa with a note reading, "If I ever feel lonely."
Season 5
Episode No.
No. Overall
Title
Airdate
Runtime
Summary
1
67
Anchors Away
2002-07-21
30

As Fleet Week kicks off in New York City, Carrie, Samantha and Charlotte begin to adjust to Miranda's new life with baby Brady. Samantha is finding it hard to adjust to "cleaning up her act" in front of Brady, especially since she's still seething over Richard's infidelity. Newly single Charlotte is ready to find her next great love, whereas Carrie wonders if after Big and Aidan, she's all out of great loves. She asks: When it comes to being carefree single girls, have we missed the boat?

Carrie turns to Manhattan for romance, at first reveling in her amorous relationship with the city but then feeling the lonely side of dating NYC. The only company that she can find is a fellow single woman, albeit a much older one who likes to mix her prescription drugs in with her ice cream. When a chance encounter with a sailor yields an invite to the Fleet Week party, Carrie jumps at the opportunity.

Meanwhile, Samantha is on a mission to get back at Richard. First she throws a martini in his face and then plasters his neighborhood with posters calling him a cheater and liar. Richard isn't fazed and persists in apologizing to Sam and professing his love for her.

While Miranda works on the art of breastfeeding, Carrie, Samantha and Charlotte go party with some studly sailors. Charlotte flirts with an officer who isn't quite a gentleman. And despite a Southern sailor's best efforts, Carrie goes home alone, realizing that until she lets go of the past and finds her true love, dating New York will be just fine for now.

2
68
Unoriginal Sin
2002-07-28
30

At their weekly breakfast, Samantha tells the girls that she's back together with Richard. The girls are shocked and skeptical. Miranda is also shocked when Steve tells her he'd like baby Brady to be baptized so he doesn't go to Hell. Carrie relates that she's finding it difficult to drum up new material for her weekly sex column now that she's not in a relationship.

But just when she thinks she's going to get fired, Carrie finds out that a publisher is interested in turning her past columns into a book. She meets with the two single female publishers and is at a loss for words when they ask her to give her readers a message. Is she an optimist or a pessimist? Carrie wonders: Is hope a drug we need to go off of or is it keeping us alive?

Even Charlotte needs a little more hope and turns to a self-help program that touts the power of positive affirmations. She brings Carrie along to the next lecture and asks the speaker why her affirmations aren't working. The speaker tells Charlotte she needs to put her self out there, but Carrie stands up for her friend and says, "Believe me, she's out there."

Meanwhile, Miranda agrees to baptize Brady to make Steve (and his nutty mother) happy. She asks Carrie to be the godmother but Carrie worries that she's become too cynical to offer any guidance to Brady. Miranda will hear nothing of it - Carrie's her best friend. As the holy water is poured over Brady, Carrie hopes that it will wash away some of her "sin-icism." She goes home and decides to dedicate her book to Charlotte - the eternal optimist.

3
69
Luck Be an Old Lady
2002-08-04
30

Charlotte's turning 36, but plans on staying 35 as far as anyone else is concerned. To celebrate Charlotte's "faux" birthday, Carrie, Miranda and Charlotte join Samantha on her latest private jet trip with Richard. Destination: Atlantic City. Carrie is determined to spend some quality time gambling with her girlfriends, but finds that isn't so easy. Miranda wants to catch up on her sleep and read The New Yorker, and Samantha is busy keeping an eye on Richard's every move. Meanwhile, Charlotte is increasingly fearful that she's become an old maid. She gives herself an Atlantic City style makeover and stuns the girls with her new racy, red lipstick look.

Carrie realizes people go to casinos for the same reason they go on blind dates - hoping to hit the jackpot. But she wonders: If we know the house always wins, why gamble?

As she watches the chesty casino ladies show off their assets to Richard, Samantha's suspicions become unbearable. She tells Richard that she loves him but she loves herself more. She leaves behind the mega diamond ring and the pearl thong he just gave her and walks out the door. With her new look, Charlotte is ready to meet some men but Carrie's feeling cynical and doesn't see the point. Sitting on the boardwalk and watching a happy couple taking in the sunset, Carrie realizes that she's hiding in her friends and that perhaps there are things worth gambling on.

4
70
Cover Girl
2002-08-11
30

Carrie is appalled to see a mocked-up photo of herself all but naked on the proposed cover of her "Sex and the City" book. While browsing for book cover ideas at Barnes & Noble, Samantha offers to help Carrie create a look that says 'smart and sexy.' Charlotte heads for the Self Help aisle but when she sees the lonely desperate looking characters there, she flees. She refuses to identify with such women and opts to buy a book in the privacy of her own home - online.

Meanwhile in the privacy of Samantha's office, a hunky Worldwide Express guy delivers a 'package' that Samantha can't resist opening immediately. While Samantha provides a service of her own to the delivery guy, Carrie walks in and right back out. Back in her apartment, Carrie thinks about 'judgment.' She asks: "Should you judge a book by its cover?"

On a quest to slim down, Miranda, aka "Baby Fat," makes friends with a fellow Weight Watcher, Tom, aka "Big Boned." Post weigh-in session, they indulge in a taboo glazed donut together and then work off the calories in bed. Miranda enjoys Tom's moves until he kisses her with 'her' all over his face. On their second date, she gently alerts him to the problem but he can't handle the criticism and leaves saying he has to concentrate on his diet.

Things get tense between Carrie and Samantha as they disagree on the right look for the book cover. Carrie finds Samantha's selections a little too risque. Samantha accuses Carrie of judging her sexual behavior. A couple days later, Carrie apologizes for being judgmental. Sam relaxes and admits she judges herself too. With Samantha's help, Carrie wears a sexy short suit and holds her laptop for the cover shoot. She looks fabulous.

5
71
Plus One is the Loneliest Number
2002-08-18
30

Carrie is gearing up for the biggest night of her life - her book-launch party. Naturally, Samantha serves as Carrie's publicist and party-planner. Miranda, who's back in the office and loving it, gets a timely call from her pre-baby ex-lover, Walker Lewis. Excited by the prospect of a replay of their one-night stand, she invites him to be her 'plus one' for the party.

While discussing the party particulars with her punchy publisher, Carrie meets the charismatic (and cute) writer, Jack Berger. After a flirtatious fast-food meal on a park bench, Carrie dares to invite Berger to be her 'plus one' for her party, but her hopes are shattered when Berger casually mentions he has a girlfriend.

Carrie tells the girls that she 'sparked' with Berger and laments the fact that he's unavailable. Miranda admits that she purposely neglected to tell Walker she has a baby. After discussing the whole 'plus one' problem, Carrie starts thinking about what she has (a job and an apartment) and what she doesn't have (a boyfriend). She wonders why we let the one thing we don't have effect how we feel about everything. She asks: Why does one minus a 'plus one' feel like it adds up to zero?

Samantha decides to splurge on a chemical peel to prep for the book party and emerges looking like an overripe tomato. Charlotte prepares for the party by bedding country club-ready Justin Anderson the third, her 'perfect plus one.' The scene is perfect until Bunny barges in spewing accusations and Charlotte is left minus one.

Carrie soaks in the glamorous party in her honor and thinks 'Who needs a date? - until she spots Berger sans girlfriend in the crowd. It dawns on her that she's lonely. Miranda, on the other hand, has lured Walker back to her home. However, when Brady's cries interrupt them mid-climax, Walker walks out. Miranda takes Brady in her arms and realizes that she's not the same person - she's plus one. On the way home, Carrie's driver reminds her she's got something to celebrate. Spirits lifted, Carrie realizes she likes knowing that there are men out there who can still give her that 'spark.'

6
72
Critical Condition
2002-08-25
30

While out on the town with Stanford, Carrie runs into a woman who identifies herself as the person who went out with Aidan post-Carrie. The woman, Nina Katz, makes a scary face implying Carrie really did a number on Aidan.

Miranda is a sleepless cranky mess. Baby Brady won't stop screaming and crying, leaving mommy Miranda at her wits end. Charlotte's screaming problem comes in the form of her ex-mother-in-law Bunny who is fighting tooth and nail to get Charlotte out of the MacDougal apartment. Charlotte hires a fierce lawyer to get Bunny off her back.

Carrie anxiously reads the New York Times review of her new book. She gets a rave review but she's bothered by the writer's characterization of her having a life "where the men are disposable." She worries that Aidan might also feel that way. She wonders why we only believe the negative things people say about us.

Frustrated mama Miranda is saved by the kindness of a stranger - her neighbor - who brings her a special vibrating baby chair that works like magic. Even more magical is a surprise visit from Samantha who offers to baby-sit while Miranda takes her appointment with a top hairstylist. When the vibrating chair fails to keep Brady at bay, Samantha pulls out her brand-new vibrator, and Brady goes back to happy baby land.

Carrie is obsessing over the bad things Nina Katz might be saying and thinking about her. She meets with Steve and asks how Aidan is doing. Steve says he's fine now but that he was devastated and depressed for quite a while. Carrie runs into Nina again and defends her relationship and break-up behavior with Aidan. Right after she says it, Carrie realizes that the critic she was most afraid of - and the one whose opinion counts most - is herself.

7
73
The Big Journey
2002-09-01
30

Carrie tells the girls that she's headed to San Francisco for her book tour and that she is desperate to get laid. And well, yes, she just might call upon Big while she's there. She recruits Samantha to join her on the journey West - by train. Feeling jaded by NY and NY men, Samantha is up for the adventure. Carrie wonders: "Are we the new bachelors?"

Charlotte gets a surprise visit from her bald, sweaty lawyer, Harry, with divorce papers in hand. Harry invites the new divorcee to view a swanky bachelor's apartment that is about to go on the market. At the apartment (complete with bedroom strobe lights and surround sound), Harry blurts out that he finds her incredibly sexy. The old Charlotte is taken aback but the new Charlotte jumps him. She confides in her gay pal Anthony that she had incredible sex but that she has no interest in being Harry's girlfriend. Anthony congratulates her and gives her the lowdown on the rules of 'hot sex' and nothing more.

Back on the railways, Carrie and Samantha are nowhere near hot sex. Even crashing a bachelor party in the bar car turns up nothing but happily married men. Samantha nurses her wounds with a bottle of champagne while Carrie obsesses over the inopportune arrival of a giant pimple.

Arriving at her book reading, Carrie finds herself in front of an audience more excited about the next star reader, Mr. Winkle the dog. During the Q and A session, Big emerges from the crowd and asks her if the "Big" she writes about has a name. Carrie coyly tries to lure Big to bed but he's more interested in understanding what she wrote about him. He tells her he doesn't want her to get hurt again. Despite Carrie's insistence that she's fine, Big goes to bed with her book, not her, on top of him.

Meanwhile, Charlotte is back in bed with her lawyer and practices the art of 'just sex' - sending him on his way with no romantic talk when they're done. Carrie has given up on any sex, but by morning, Big is back to himself, joking that she'll need more material for the sequel.

8
74
I Love a Charade
2002-09-08
30

The girls are invited to the unlikely wedding of Carrie's supposedly gay friend, flamboyant lounge singer Bobby Fine to society lady Bitsy Von Muffling. Stunned by the news, Carrie thinks about what it takes to make a relationship work. She asks: When it comes to saying 'I do,' is a relationship a relationship without the zsa zsa zsu (aka: that special something that gives you butterflies in the stomach)?

Charlotte's new 'just sex' partner, Harry, invites her to be his date for the big Hamptons wedding. Charlotte worries about his crass behavior, but accepts provided that hairy Harry wax his back. In another not so clear relationship, Miranda inexplicably finds herself having sex with Steve. Meanwhile, Samantha calls upon the services of her ex, Richard, in another way: she arranges to throw a party at his house in the Hamptons.

On the way out to the Hamptons, Carrie runs into Jack Berger, who tells her he broke up with his girlfriend. Carrie can't help but feel that zsa zsa zsu. At Samantha's fabulous pool party, Carrie and Berger have a heart to heart about relationships past, but it's too much for Berger to handle and he departs suddenly and swiftly. Carrie wonders if she should just throw in the towel and settle for a so-so relationship. Samantha struggles to enjoy herself because of the appearance of three of Richard's bikini-clad bimbo babes. She accuses the party-crashers of freeloading but realizes that she herself is still hurting over the end of her affair with Richard.

At Bobby and Bitsy's wedding, the girls find themselves moved by the mutual love of the bride and groom. It appears Bobby and Bitsy do have the zsa zsa zsu. Obviously inspired, Charlotte tells Harry mid-dance that she may be falling in love with him. He says he shares her feelings but that he's Jewish and he has to marry a Jew. Also on the dance floor, Berger tells Carrie that he'd like to go on a date with her before they break up. Carrie is reminded why she refuses to settle for anything less than butterflies.
Season 6
Episode No.
No. Overall
Title
Airdate
Runtime
Summary
1
75
To Market, To Market
2003-06-22
30

Carrie finally manages to set up a date with fellow author Jack Berger, but the situation makes Carrie as nervous as she is ecstatic. She fears that she'll screw up everything by having a lousy date, thereby dooming the entire prospective relationship. The girls suggest that Carrie go on a "Sim-u-date" with another man to calm her nerves and take the edge off the entire situation.

Meanwhile, Charlotte finds herself in a tough situation. Against all odds, she is falling deeply in love with Harry, but he can't get serious about her because she's not Jewish. She tries everything she can think of to make him change his mind (including bringing up the subject during the throes of passion), but he refuses to budge, since he promised his late mother that he would marry a Jew. Later, Charlotte begins to consider converting to Judaism for Harry. The lovers discuss their possible future, and when Harry accepts Charlotte's difficulty in having children, Charlotte realizes that he may be the man she's been looking for.

Things aren't any easier for Miranda, who finally admits to herself that she's in love with Steve. After much soul-searching, she decides to tell him during a dinner "date", but he beats her to the punch by revealing that he's already in an another relationship. Miranda's spirits plummet, and she keeps her feelings to herself.

Samantha, as usual, doesn't seem to be having any problems with men. She quickly seduces her new neighbor Chip, a successful stockbroker. Sleeping with Chip pays off well for Samantha, since whenever she becomes intimate with him, he gives her stock tips. Unfortunately, Samantha isn't the only woman getting stock tips from Chip, and during a delicate moment, the FBI burst in and arrest the broker for insider trading.

Carrie's "Sim-u-date" with graphic designer Willie Applegate does not go well. After getting balsamic vinegar in his eye and having a pigeon land on his head, Willie manages to absolutely destroy the entire tablesetting during a pratfall. This gets Carrie even more nervous for her first date with Berger. During an afternoon talk with Miranda, she spots Berger on the street, causing her to panic and run down the street and right into Aidan... and his newborn son, Tate. The meeting is awkward, but Carrie realizes that if both she and Aidan could survive their crash, then there is nothing that she could do on a first date that couldn't be bounced back from. She calls Berger up, and their first date goes off without a hitch.

2
76
Great Sexpectations
2003-06-29
30

Carrie and Jack's relationship is moving along perfectly. Their first few dates are nearly flawless, and are filled with steamy displays of public affection. Unfortunately, after a night of "quiet sex," Carrie discovers that the passion the two share doesn't translate to the bedroom.

Meanwhile, when Samantha introduces the girls to a "raw foods" restaurant, she discovers that she wants something that's not on the menu... a date with the hot waiter. Unfortunately, Samantha isn't the only woman interested in the staff. Later in the week, Sam returns to the restaurant, determined to be the last one there at the end of the night, allowing her to take the waiter home for dessert. After many hours (and four courses of uncooked food), Samantha finally gets her man and soon finds out that he was worth both the wait and the wheatgrass.

Hoping to fill the Steve-sized hole in her life, Miranda finds a new love, TiVO. Miranda's relationship luck remains consistent (consistently bad), as Magda accidentally breaks the device, leaving Miranda alone once again. Repeated attempts to fix the TiVO fail, until Steve steps in and works his magic, repairing the box while simultaneously making Miranda's feelings for him even more clear.

Having decided that Harry is indeed her ideal man, Charlotte announces that she is going to convert to Judaism. The conversion is easier said than done, however, as Charlotte's attempts to meet with a rabbi are repeatedly rebuffed. Harry explains that the rejections are standard, since the church wants to ensure that any "applicants" are serious. Charlotte sets out to prove herself, but winds up crashing Shabbos at the rabbi's house. He forgives the intrusion, and invites Charlotte to observe.

Carrie and Berger's love life continues to be "quiet." The frustration between the two is palpable, and they eventually turn to alcohol to lessen the tension. Unfortunately, the drinks lead to unconciousness, rather than elevated passion. The next morning, Berger and Carrie finally admit that they have a problem, and after trying some makeshift voodoo (including salt tossing and shoe modelling), the two finally manage to click in bed.

3
77
The Perfect Present
2003-07-06
30

Now past their problems in the bedroom, Carrie and Berger move firmly into the next phase of their relationship with Carrie making the first trip to Berger's apartment. While pleasantly surprised that Jack's apartment does not say "scary bachelor", Carrie is less thrilled when Berger uses the visit as an opportunity to open the dreaded "ex-file".

After a sleepless night at the hands of Berger's sound machine, Carrie accompanies the girls to the purse party of a recently-singled acquaintance. While surrounded by her beaded and furry creations, the girls begin to ponder the question: how much knowledge of your steady's past relationships is too much? The appearance of Samantha's nameless waiter takes the evening in a new direction. When Samantha and the waiter are caught behind the kitchen in a compromising position, he is fired and their "fragile" host ends the party abruptly. Several days later, Samantha tries to make it up to him with a $300 tip, which he refuses. After a conversation with Carrie, Samantha decides the only way to get back "in the kitchen" with her waiter is to turn the tables and "serve" him. The role-play works and waiter/actor reveals his name - Jerry.

Dealing with the new relationship of her ex, Steve, proves difficult for Miranda; particularly, when a diaper-bag discovery forces her to realize that the relationship is indeed moving forward, at least in the bedroom. Miranda continues to suppress her true feelings, lecturing a confused Steve on the importance of focus in parenting.

Meanwhile, a zealous Charlotte continues her conversion with an accelerated course in the Jewish faith. But doubts arise when she realizes that becoming Jewish means giving up some of her own traditions. Resolving not to be a "meat-eating vegetarian", she plans her last Christmas celebration (in July). After a touching moment with Harry by the tree, Charlotte realizes that the "memories she was giving up might be nothing compared to the memories she was getting." A content Charlotte completes her conversion, moving into her new faith with a bit of the old Charlotte and a bit of the new.

After a sexy "trip down memory lane" with Big and a spirited reaction from Berger to his ex's voicemail, Carrie continues to wonder "Can you get to a future if your past is present?" During another sleepless night, she breaks the ice by bringing up Berger's double finger incident, causing the two to confide in each other about their past relationships. With Berger's "ex-file" safely closed behind her, Carrie knows it's time to clean up her own past with a phone call to Big. The two resolve to be friends, as Carrie moves forward with her newly more serious relationship.

4
78
Pick-a-Little, Talk-a-Little
2003-07-13
30

Carrie brings Berger out for a dinner with the girls, and the conversation flows smoothly, but things come to a screeching halt when Berger gives Miranda some blunt advice about her lovelife. The advice may be difficult to hear, but ultimately, Berger scores points with the girls for his honesty. Later that night, Carrie and Berger share their first "I Love Yous," and things couldn't seem to get any better.

Unfortunately, they soon get worse. Berger gives Carrie a copy of his book, "Hurricane Pandora." Carrie loves his writing, but gently ribs him for having a female protagonist from New York that wears a hair scrunchy. Berger does not take to this light criticism well, shutting down completely, and becoming very cold to our Ms. Bradshaw.

Meanwhile, Samantha and Jerry's sex life is heating up, with the pair acting out several different fantasies in the bedroom. Sometimes Jerry plays an IRS agent, other times a doctor... but the scenarios always end with a steamy bedroom encounter. While acting out one fantasy in a bar, Samantha is shocked by an unexpected bit of information about Jerry... that he's a recovering alcoholic. That puts the kibosh on the roleplaying for a while, until Jerry manages to meet up with Samantha and talk things out with her. Samantha accepts Jerry's past, but seems less thrilled with his real last name: Jerrod.

Miranda tries to test Berger's theory about men in her daily life -- namely that men don't send hidden messages to women -- but this backfires badly on Miranda when she goes out with a man and misinterprets her date's stomach ailments for a lack of interest.

The newly converted Charlotte takes to her new role as a Jew with great vigor. She peppers her conversations with Yiddish phrases and cooks Harry a massive dinner for their first Shabbat together. However, Harry wants to watch the Mets game during the Shabbos, leading to a huge argument between the two. Charlotte demands that Harry propose to her then and there, but instead, he walks out of her apartment, leaving her as another single Jewish girl in New York.

The tension between Berger and Carrie hits a boiling point at a Manhattan bar when Berger notices a woman wearing a scrunchy. He thinks that he finally gets one-up on Carrie, but it turns out that the woman is actually from Georgia, not New York. When the date ends, Berger decides not to come upstairs with Carrie, but rather than give up on the relationship, the two talk things out. Carrie discovers that Berger is still smarting from the commercial failure of his book, the real source of his recent discontent. With that out of the way, the couple make up and resume their perfect relationship.

5
79
Lights, Camera, Relationship
2003-07-20
30

To celebrate the latest advance of her book, Carrie takes Berger on a date to Prada. Berger initially feels like a fish out of water in the upscale retailer, but a few comped glasses of champagne help him to relax. Unfortunately, no amount of alcohol can help him deal with the sticker shock brought on by the price of a shirt that Carrie wants him to buy. After leaving Prada, Carrie tells Berger about her advance over a lunch date. She then gives him the Prada shirt as a celebratory gift, making him feel very uncomfortable. Later, a chance encounter with Courtney, Carrie's editor, reveals two important bits of information: that Courtney has been fired due to "low sales in her sector" and that Berger's option has been dropped by the publisher. Carrie begins to feel guilty, afraid that she's been rubbing her success in Berger's face, and that buying the expensive shirt may have been a bad idea.

Samantha continues her burgeoning relationship with Jerry, even going so far as to travel to Brooklyn to see him in a play. The show ("Full Moon") bores her into numbness until Jerry steps onstage and drops trou. After the show has ended and the pair are in Samantha's bedroom, she decides that she's going to help him to become the "next big thing" in New York. She works her magic to add buzz to the show, but not before officially changing his name from Jerry Jerrod to Smith Jerrod.

Sadly, Miranda and Charlotte aren't doing as well as Samantha in the relationship department. Charlotte is still smarting from being dumped by Harry, while Miranda's feelings for Steve continue to grow. Charlotte goes to Anthony for dating advice, but even he can't brighten her spirits. While trying to earn "points" with Steve, Miranda accidentally agrees to bake cupcakes for his girlfriend Debbie. Luckily, Miranda's self-respect wins out, and the cupcakes remain unfinished.

Thanks to Samantha, the official opening of Full Moon becomes the hottest event in the city. Carrie invites Berger, but he shocks her by picking her up for the premiere on his motorcycle. Carrie risks getting a bad case of helmet hair, and winds up petrified by the speed at which Berger drives across the Brooklyn Bridge. When they finally stop, an argument ensues. After much soul-baring, things seem to resolve themselves... but when it comes time to enter the theatre, Berger begs off and leaves Carrie holding the fabulous bag. The play is a huge success (largely due to Smith), but Carrie's future with Berger is in question.

6
80
Hop, Skip and a Week
2003-07-27
30

Carrie gets tapped for jury duty, and she finds herself unable to talk her way out of performing her civic obligation. Sadly, this is the least of her problems, as her relationship with Berger is becoming more and more forced by the moment. The once easy banter is being gradually replaced with bickering, and the couple decide to take a week-long break after a particularly difficult date.

Carrie and Berger aren't the only people undergoing relationship issues. Equally imperiled is the bond between Miranda and baby Brady. Miranda's career puts more and more demands on her time, and Brady begins to see Magda as his mother figure since his real mother is never home. This all proves too much for Miranda, so she tells her office that she's going to be cutting back her hours... to only 50 per week, 55, tops. The office isn't happy with this decision, but the rift between mother and child is healed.

Charlotte's major problem is that she has too many dates. Now that she's become active in her synagogue, she finds herself as the target of several matchmakers, all of whom set her up on painfully bad outings. Even when a final setup is with a "perfect" guy, Charlotte rejects him, since he still can't measure up to her Harry. Just when things look their bleakest, Charlotte sees Harry at a mixer, begging his forgiveness, and receiving it, along with a quickly accepted wedding proposal.

Samantha, as usual, doesn't seem to be having any problems at all. Her guidance of Smith's career is going swimmingly. She manages to get him a gig as the "Absolut Hunk", which brings with it a several story tall billboard in Times Square. Smith is initially unhappy with the ad campaign, since it leads to him getting attention without getting any real work. Samantha tells him to relax, and is proven right when Smith gets cast in a Gus Van Sant film.

Carrie tries to figure out exactly what's going on with Berger. Big offers advice via a transcontinental phone call, while Miranda weighs in from her apartment. Ultimately, it looks as if Carrie and Berger will need to separate... but the pair decide to give it one more shot. Unfortunately, Berger's heart just isn't in it, and while she sleeps, Berger leaves Carrie in the dead of night, breaking it off via a solitary Post-it note stuck to her computer screen.

7
81
The Post-It Always Sticks Twice
2003-08-03
30

Carrie and the girls are meeting for their usual breakfast when two bombshells are dropped. The good news is that Charlotte and Harry are engaged... but the bad news is that Berger dumped Carrie via a Post-it note earlier that morning. Carrie swears that she will refrain from giving Berger the satisfaction of an angry message, but winds up inadvertantly leaving one after badmouthing him to some of his friends at an exclusive club.

Charlotte absolutely basks in the glow of her engagement to Harry. Her ring is enormous (and patterned after the one given by Richard Burton to Elizabeth Taylor), and all seems well. All, that is, except for the nagging feeling that somehow this second marriage will be somewhat less special than her first. She tells the girls that this wedding will be far less elaborate than the last, releasing them from bridesmaid duties. Charlotte's attitude changes after running into a enthusiastic barhopping bridal party, rejuvenating her spirits and causing her to re-enlist her friends as bridesmaids.

Miranda is also in a funk until discovering that after many months of juggling motherhood and a career she is now able to fit into her "skinny jeans" for the first time since 1985. Her confidence soars, and she finds herself able to easily speak with the type of men that had been intimidating her. The jeans eventually split, but Miranda's positive new outlook remains.

Smith's career is rapidly heating up, but Samantha fears that he's moving too quickly by referring to her as his girlfriend during a private moment. She gives him a fabulous pair of Robert Marc sunglasses and coaches him to say that he's single when he makes an appearance on TRL, maximizing his teenage scream potential and keeping a comfortable distance between the pair. The plan backfires on Sam when she sees the broadcast and finds that she doesn't like hearing Smith declare his availability on national television.

Licking their wounds, the girls wind up in a dive bar. Samantha manages to score a joint in the bar, along with a man to potentially keep her mind off of Smith. Unfortunately, the man's girlfriend takes exception to this, chasing Carrie and Samantha out of the bar. The pair light the joint to take the edge off of their problems, but it just gets worse when Carrie gets busted for posession. Miranda, ever the lawyer, manages to talk the charge down to "smoking in a bar," leaving Carrie with just a small fine to pay. The girls then convene over shared banana splits, laughing as a very long day comes to an end.

8
82
The Catch
2003-08-10
30

An assignment sends Carrie to explore the newest pastime for singles in New York... swinging through the air on the flying trapeze. Try as she might, Carrie just can't allow herself to let go of the bar and allow her instructor to catch her. While relating this situation to the girls, Harry appears and introduces Carrie to his best man for the upcoming nuptials. After much coaxing, Carrie allows herself a one-nighter with her fellow member of the wedding party, but winds up wildly unsatisfied after he proves to be a less than sensitive lover.

Also having relationship issues are Miranda and Samantha. Miranda finds herself hiding underneath her bed (nestled next to Fatty) when Steve drops by unexpectedly with his girlfriend Debbie. Miranda realizes that if she were to actually meet Debbie, she'd have to admit that Steve has found somebody else, and that's not something that she's overly eager to do. Equally troubled is Samantha, for loathe as she may be to admit it, Samantha realizes that she definitely likes having Smith around. She misses his helping hands in removing stubborn bracelets, but even moreso, she wants him around due to her ever-growing affection for the actor.

Charlotte and Harry's wedding day arrives, but much to the bride's chagrin, nothing seems to work out properly. First, Harry sees Charlotte while she tries on her gown, sending Charlotte into a panic. The Sunday Times wedding announcement is ruined with an ink stain on the image of Charlotte's face (making her look somewhat like a certain WWII dictator). Then at the ceremony, Charlotte manages to spill wine on herself, Harry is unable to smash the ceremonial glass, the best man (Carrie's fling) gives a raucous drunken toast and Miranda accidentally sets her tribute to the couple ablaze. Charlotte's "perfect" day is wrecked, but Carrie consoles her, reminding her that her wedding with Trey was flawless, but the marriage itself didn't work out at all. From that moment on, Charlotte enjoys the festivities, and happily anticipates her life with Harry.

Returning to the trapeze once again, Carrie still finds herself unable to let go and be caught by her instructor. However, as the girls cheer her on from the sidelines, she realizes that with friends like that, she'll always have a safety net.

9
83
A Woman's Right to Shoes
2003-08-17
30

Carrie and Stanford attend a baby shower thrown by their friends Kyra and Chuck. Upon arriving, they discover that Kyra's house rules include the removal of all footwear, regardless if doing so will destroy a carefully crafted outfit. The evening is pleasant enough, but when Carrie plans to leave the party, she discovers that her brand new Manolos have been stolen. Later, Kyra offers to pay for the missing shoes, but balks when she discovers that they cost $485. Carrie winds up leaving the apartment with no compensation, and a sense of shoe-induced shame. She wonders if she has somehow made a mistake by choosing the lifestyle that she did, rather than the more traditional one chosen by Kyra.

Miranda finds herself with three separate problems: an open apartment in her building, Brady suffering from the chickenpox and her own growing need for male companionship. Luckily, one person solves all three problems, as Dr. Robert Leeds takes the vacancy and helps Miranda care for her sick child. When Brady's virus spreads to Miranda, Robert begins attending to her, but the tension in the air hints that their relationship may soon grow beyond doctor/patient.

Charlotte and Harry are still glowing in their post-wedding bliss, but the new bride has a slight problem adjusting to living with her husband's habits. She manages to get him to agree to stop leaving his used teabags all over the apartment, but she finds it more difficult to get used to the sight of him walking around the apartment in the nude. Charlotte doesn't say anything, but when Harry puts his naked form on her new white couch, she puts her foot down, and he agrees to wear shorts around the house from then on.

Samantha's dislike for misbehaving children comes to a head in a fancy restaurant. While a child babbles loudly in the background, Sam is admonished for daring to speak on a cell phone. Wildly frustrated by the double-standard, Samantha approaches the table with the child, but winds up with a face full of pesto for her troubles.

Carrie tries to smooth things over with Kyra, but it seems that the two won't be able to come to an agreement. Carrie then gets a brainstorm... since she's always come through whenever Kyra has registered at a store, then maybe it's time for Carrie to turn the tables. Ms. Bradshaw registers herself at Manolo Blahnik, in recognition of her just-announced marriage to herself. The only item that she registers for is a single pair of the missing $485 shoes, and Kyra finally comes around and replaces the missing Manolos.

10
84
Boy, Interrupted
2003-08-24
30

Carrie receives a pleasant surprise when her high school boyfriend, Jeremy, calls her up and asks her to meet for dinner. The pair broke up in High School, but their chemistry leads them to instantly reconnect. Everything seems perfect, until he reveals one fairly shocking bit of information... he is actually in the area because he's committed himself to a Connecticut mental facility.

The New York City summer heat is driving Samantha crazy, but equally frustrating is her inability to be granted access to SoHo, an exclusive club that features a fabulous swimming pool. Luckily for Sam, she finds a misplaced ID card that grants her access to the club, so long as she doesn't mind answering to the name Annabelle Bronstein. Unfortunately, a SoHo employee blows the lid off the deception, causing Samantha to beat a hasty retreat back into the sweltering Manhattan streets.

Approving Dr. Leeds' application to live in her apartment building proves to be one of the best decisions that Miranda has made in some time. The good doctor gives Miranda courtside seats to a Knicks game, but she isn't exactly thrilled to see a cheerleader flirting with him after the event. Later, Miranda thanks Robert for the tickets, and he comes clean with his feelings for her, sparking a romance.

While Miranda's love life is improving, poor Stanford's is in a downward spiral. Stanford and Marcus run into Charlotte and Anthony during lunch, and the wedding planner recognizes Marcus as somebody that previously worked as a male escort (advertising in 'Honcho' under the nom d'homme 'Paul'). Charlotte accidentally lets this bit of information make its way to Stanford, leading him to break it off with Marcus. Later, at the gay/lesbian/bi/transgender prom, Marcus approaches Stanford, and the couple decide to give it another go.

Carrie decides that maybe she can accept the prospect of dating Jeremy, even though he currently undergoing extensive psychiatric care. She even goes to visit him in the facility, discovering that he is easily the most sane person on the grounds. Unfortunately, Jeremy tells her that he's going to be in the instituation for another eight to ten months, smashing any potential that the two may have had as a couple. Even so, Carrie concludes that it was actually the sanest breakup that she's ever been through.

11
85
The Domino Effect
2003-09-07
30

Big is back in New York, but unfortunately, he's returned to Gotham to undergo an angioplasty. Carrie does not react well to this news, breaking down into tears whenever the subject comes up. The waterworks don't subside, even when Carrie visits Big after the procedure, making her realize that Big is somebody that will always be under her skin.

Miranda is torn as to how best to introduce Steve to her new boyfriend, Dr. Leeds. Luckily (or unluckily), this problem is solved for her when Steve walks in on the couple during a vigourous lovemaking session held in Miranda's apartment. The awkward meetings continue a few days later when Steve brings Debbie to meet Miranda, an encounter that suggest some residual feelings between Steve and Miranda.

Charlotte's ever present desire to conceive intensifies after a chance meeting with the very-pregnant Bitsy Von Muffling. She learns that Bitsy attributes her condition to the wonderful treatments of a Dr. Mao... leading Charlotte to sign herself up for an appointment. After a couple of visits (and scores of accupuncture needles), Charlotte finds that she's not able to center herself properly, since she can't block out all of the native noises of New York. Eventually, she abandons the treatments, attempting to get pregant without any help from far Eastern medicine.

Smith and Samantha's relationship hits an odd plateau when the actor tries to take Sam's hand as they're walking down the street. Samantha is so eager to refrain from the PDA that she actually trips and falls down an open hatch on the sidewalk. Smith isn't having any of this, telling Samantha in no uncertain terms that he loves her, and wants to be able to express his feelings. Samantha grudingly accepts, realizing that maybe a little hand-holding isn't so bad after all.

When Carrie tries to call Big in the hospital after the proceedure, she is shocked to learn that he's already checked himself out. Playing a hunch, she tracks him down at the Four Seasons Hotel, determined to help him recover. She makes the visit dressed as a candy striper, entertaining the patient with two boxes of dominos. After some light conversation, Big suddenly falls ill with a high fever. In a feverish delerium, Big opens up, and he and Carrie begin to wonder why they aren't together. But when the fever passes completely the next morning, Big is back to his old, closed-heart self. Carrie is saddened ,because she recognizes that life's too short for her to wait for Big to come around emotionally, no matter how much she loves him.

12
86
One
2003-09-14
30

Carrie and Charlotte make a visit to a gallery where a performance artist has placed herself on display without any food or water. While viewing the exhibit, famed Russian artist Aleksandr Petrovsky takes notice of Carrie, but disappears into the crowd before she can point him out to Charlotte. When the two women are leaving the building, Charlotte notices Aleksandr and starts up a conversation. The artist clearly pays more attention to Carrie, however, and later in the week calls her up to ask her on a date, which Carrie accepts.

Charlotte and Harry finally realize their dream by conceiving, but unfortunately, Charlotte miscarries less than a month into the pregnancy. This absolutely devastates her, and she finds herself unable to leave her living room due to her grief. Even a visit from Carrie doesn't manage to cheer her up. Then, while sitting zombie-like in front of the television, Charlotte happens upon a documentary about Elizabeth Taylor. Liz's struggles inspire Charlotte, allowing her to get up, out of the apartment, and on with her life.

Robert surprises Miranda by giving her a giant cookie with the words "I Love You" written out in chocolate chips on it. Miranda realizes that she's not able to respond in kind to him (the words, not the cookie), and she worries that she's never going to be able to express her feelings to anybody. Later in the week, everybody gathers in Miranda's apartment to celebrate Brady's first birthday. Miranda is still a bit put off by her inability to say those three words... but she shocks herself by blurting them out in a private moment with Steve. He reciprocates, and the couple begin their relationship anew.

Baby Brady isn't the only one that is aging. Samantha notices a grey hair "down there" after a shower, deciding to dye it to make it disappear. Unfortunately, the experiment goes awry, and Ms. Jones accidentally dyes the whole region a bright orange. Stuck with "Bozo Bush", Sam chooses to shave it all off, telling Smith that she did it to make it easier for him to find things during intimate moments.

Following Brady's party, Carrie meets up with Aleksandr at Russian Samavor for a late dinner. The conversation is easy, despite the periodic language barriers. After the meal, the pair travel to the gallery to see if the performance artist is indeed maintaining her lonely vigil. After verifying that she is, Carrie and Aleksandr call it a night... but not before Carrie surrenders to his charm, with the couple sharing a passionate kiss on the New York street.

13
87
Let There Be Light
2004-01-04
30

After much consideration, Carrie decides that she will begin sleeping with Petrovsky, but rejects Charlotte's suggestion that an actual relationship between the two could develop. The pair spend a wonderful night together, but the next morning, Carrie is shocked to find that Petrovsky's apartment is also a hub for his business, with a living room full of his employees. Petrovsky serves Carrie a wonderful breakfast, but she wonders if she's just the latest in a long line of conquests for the artist.

Steve moves into Miranda's apartment, but the newly-recoupled couple finds that they have to deal with unfortunate run-ins with Dr. Robert Leeds. Robert goes out of his way to make Miranda uncomfortable, leading Miranda to conclude that he's become obsessed with her. Eventually, Steve decides to talk things out with Robert, but winds up interrupting Leeds in an intimate moment with two other women. Instead of dealing a blow to Miranda's ego by telling her that Robert is over her, Steve chooses to just tell her the problem is solved, leaving it at that.

While mentally recovering from her miscarriage, Charlotte decides that she will dedicate some of her time to helping the blind. To help prepare for this new endeavor, Charlotte asks Carrie to take her to Barney's, where she can don a Burberry sleep mask, and experience life without sight. Unfortunately, "guide" Carrie gets pulled away from Charlotte due to a phone call, leaving the sightless brunette on her own in the store. After several harrowing minutes, Charlotte removes the mask and abandons her plans.

Samantha's relationship with Smith is also experiencing some friction, as Ms. Jones begins to tire of her younger lover's perceived inexperiences and flaws. This dissatisfaction comes to a head at a party thrown by Richard Wright, as Sam and her ex- steal away for a tryst in one of Wright's hotel suites. The encounter backfires on Sam, devastating her since she realizes that Smith's feelings for her are genuine, unlike the more carnal considerations from the Richard Wrights in her life. At the end of the evening, Smith and Sam reconnect, re-cementing their relationship.

When Petrovsky returns from a business trip abroad, Carrie visits the artist in his apartment. After another passionate night, Carrie realizes that she's not comfortable only having Petrovsky as a lover. She goes into his studio to tell him that she's breaking it off, but he shocks her by saying that he's interested in being in a real relationship with her. The now-official couple embrace while gazing into one another's eyes, capping off a wonderful evening.

14
88
The Ick Factor
2004-01-11
30

The relationship between Carrie and Petrovsky continues to develop, but one thing continues to nag at Carrie. Petrovsky is given to grand gestures of affection (including poetry reading and the composition of original love songs), and that's a bit too much for this slightly cynical New York girl. When Petrovsky takes Carrie to a premiere at the Met, she literally swoons. To balance things out, the artist takes her to McDonald's, where the pair become the most elegantly dressed duo in the establishment's history.

Steve and Miranda decide to finally tie the knot, but vow not to have an elaborate wedding. Keeping things low-key isn't as easy as it sounds, but they eventually manage to work things out, finding a perfect community garden in which to hold their ceremony.

Not to be left behind in the romance department, Harry takes Charlotte to an upscale French restauarant. The meal is wonderful, but later that night, the newlyweds both come down with acute food poisoning. The romantic evening breaks down, as the pair alternates dashes to the restroom. The experience may not be the most intimate, but it does make clear their genuine love and caring for each other.

After seeing herself pictured in In Touch magazine, Samantha decides to get breast augmentation. However, during her initial consultation with a plastic surgeon, a lump is found in her breast. The biopsy reveals that the growth is cancerous, and Samantha realizes that she's in for the fight of her life.

The day of Steve and Miranda's wedding arrives, but before they get to the ceremony, Samantha discloses her condition to Carrie. Samantha is very matter-of-fact, and swears Carrie to temporary secrecy, as not to ruin Miranda's big day. The ceremony is beautiful, but during the reception, both Charlotte and Miranda discover Samantha's secret. The four friends then spend some sobering time preparing for what will no doubt be a long journey for all of them.

15
89
Catch-38
2004-01-18
30

Petrovsky continues to open himself up to Carrie, teaching her the access code and giving her a set of keys for his apartment. He also reveals that he has a daughter - Chloe, 22 and living in Paris. He also mentions that he doesn't want to have any more children, making Carrie wonder if she'll be willing to give up a man for a baby that she may or may not want to have.

Samantha's cancer treatments hit a rough spot when her male physician offends her by mentioning that some studies show that childless women have an increased risk for breast cancer. Samantha vows to receive treatment from a female doctor. Unfortunately, the top female specialist, Dr. McAndrew, has a months-long waiting list. Samantha tries namedropping her way into the doctor's schedule, but to no avail. Luckily, McAndrew's receptionist idolizes Smith, so a quick mention of his name manages to get Samantha (and a fellow patient) onto the toughest list in Manhattan.

Miranda and Steve take their honeymoon, but Miranda finds it somewhat difficult to totally relax in the wilderness setting chosen by her husband. The lack of television, radio and other distractions (along with Steve's raging libido) drives Miranda crazy.

While Miranda and Steve are on their honeymoon, baby Brady is entrusted to both Carrie and Charlotte. Carrie enjoys her time with Brady (taking him fingerpainting at Petrovsky's), but Charlotte winds up stressing out. She flips when Brady accidentally winds up seeing a lovemaking session between her and Harry, convincing her that she's scarred the child for life. Miranda eventually assuages Charlotte's fears... somewhat.

Carrie confronts Petrovsky about potentially wanting a child some day. She says that she thinks that she could ultimately end up with him, but that she worries that this issue will eventually tear them apart. Petrovsky also sees a future for them, but is certain that he doesn't want to have any more kids. The pair embrace, leaving the issue unresolved, but Carrie's affections for Petrovsky continue to grow.

16
90
Out of the Frying Pan
2004-01-25
30

In a change from their usual excursions around Manhattan, Petrovsky convinces Carrie to have dinner at her place. The meal goes well, but ends abruptly when a mouse (smashed by Petrovsky) runs across her countertop. Later, the two get to talking about Samantha and her cancer, and Aleks shocks Carrie by talking about a friend of his who had died of the disease, making her realize the severity of Samantha's situation. Carrie doesn't appreciate Petrovsky's black and white viewpoint, and she walks out on him.

Samantha's cancer treatments are going well, and she reacts positively to the chemo. Unfortunately, the procedure causes her hair to begin falling out. Samantha freaks out at this development, especially since she has Smith's big premiere coming up. A trip to a wig store proves unsuccessful, since none of the pieces can match her fabulous hair. After all of this, Samantha is forced to admit to both Carrie and herself that her condition scares her greatly. She then takes matters into her own hands, and decides to shave her head. Proving that chivalry isn't dead, Smith also shaves his own head in a show of solidarity, and the pair make the premiere in style.

Charlotte and Harry's quest to conceive continues in vain as Charlotte's latest round of IVF proves unsuccessful. She tries to run away from her problems (literally) by taking frequent jogs in the park. During one of these runs, Charlotte meets Trudy Stork and her King Charles spaniel Princess Dandyridge Brandywine. The Princess is a showdog, but she doesn't compete due to a minor cosmetic flaw. Charlotte relates to the dog, and her perceived imperfections. Trudy sees the bond between the two, and gives Dandyridge to Mrs. York Goldenblatt. A quick namechange to Elizabeth Taylor Goldenblatt cements the dog's place as the newest member of Charlotte's family.

Steve and Miranda discover that their apartment just isn't big enough for the two of them, Brady, Fatty and Scout. Steve suggests that the family move to Brooklyn, but the thought of leaving Manhattan doesn't sit well with Miranda. She grudgingly decides to take a look at one house in the outer borough, and though she doesn't immediately fall in love with the place, she does realize that moving to Brooklyn is the best course of action for her family. After some quick negotiations, she signs the deal, and the house is theirs.

After another mouse invades Carrie's apartment, she calls Petrovsky to try and eliminate that problem. After he takes care of the rodent situation, the pair begin to talk, and come to an understanding, bringing them back together again.

17
91
The Cold War
2004-02-01
30

New York is in the middle of a cold snap, but Carrie and Petrovsky's relationship continues to sizzle. The pair cuddle up in the Russian's apartment for several days, causing Carrie to somewhat isolate herself from her friends. During this period, Carrie starts to wonder if she and Petrovsky have anything in common. They never talk about work, even though Petrovsky has a huge exhibition looming in Paris. When Carrie finally does come home from Petrovsky's, she's got a week's worth of messages waiting for her... all from Big. She erases the messages, and gets a sense of satisfaction from doing so.

Samantha (along with her fabulous collection of wigs) is non-plussed to hear growing rumors that Smith is actually gay. However, after a carefully cropped image of Smith, Stanford and Marcus sees print, the talk intensifies, and Sam is stuck with the label of "fag hag." To combat the rumors, Sam breaks out a video camera, and films a raunchy sex scene between her and Smith. The tape "leaks" to the press, and Smith's (and Sam's) sexual preferences are firmly established once and for all.

Charlotte decides to take Elizabeth Taylor back into competition, entering the King Charles Spaniel in a dog show. The event doesn't go smoothly, as Elizabeth goes into heat right before the judging. Despite leaving a trail of blood droplets in the ring, Elizabeth takes first prize, largely due to the judge being sweet on Charlotte. Harry and Charlotte take Elizabeth to the park to celebrate, but the spaniel ends up mounted by numerous other pooches, much to the dismay of the Goldenblatts.

The general disarray of the Hobbes/Brady house in Brooklyn is starting to get to Miranda. Even though Steve is constantly tinkering with the property, she finds every chance to flee back to Manhattan. After a difficult night out with the girls, she returns home to discover that Steve has finally installed her DSL line, making Brooklyn feel a bit more like home to her.

Carrie gets Petrovsky to agree to meet with all of the girls for a drink, but he ends up no-showing the get-together due to his workload. Carrie brings the girls up to the Russian's studio to introduce everybody, but he winds up shooing them all alway so he can continue to work. After the girls leave, Carrie approaches Petrovsky, only to discover that he's in the midst of an anxiety attack about his upcoming exhibition in Paris. He finally is willing to discuss his work with her, and the couple spends the rest of the night talking.

18
92
Splat!
2004-02-08
30

Carrie finally manages to bring her new and old friends together as Petrovsky hosts a dinner party for Ms. Bradshaw's inner circle. The evening is pleasant enough, but it's clear that there's some tension in the air. An off-handed comment from Samantha (regarding her vibrator) illicts a particularly uncomfortable reaction from The Russian. Petrovsky then totally throws the party into a spin when he announces that Carrie will be moving to Paris to live with him. Although his announcement is a bit premature (he had only made the offer to Carrie shortly before the party began), it's clear that Carrie is indeed considering the intercontinental journey. It's also clear that Miranda isn't totally thrilled with this possibility.

A decision about Paris will have to wait as Carrie and Petrovsky attend a party thrown by Enid Frick, Carrie's editor from Vogue. Enid asks Carrie to set her up with one of Petrovsky's friends, but when she produces food critic Martin Grable at the party, Enid's reaction is tepid. Instead, Enid tries to put the moves on Petrovsky, a tack that is quickly headed off by Carrie.

Also at the party is former "it girl" Lexi Featherston, an old running partner of Carrie. Unfortunately, Lexi is a 25-year-old party girl in a 40-year-old body, and she quickly wears out her welcome at the event. Coked up and craving a cigarette, Lexi denounces all of the people at the party, utters the immortal words "I'm so bored I could die," then trips over her Manolos and falls out of a window to her death.

Lexi's death causes Carrie to pause and consider her own life. All of her friends have been moving on with their lives - Miranda has married and gone to Brooklyn, Charlotte has married and is now taking care of a litter of puppies, and Samantha is finally in a stable relationship. Carrie wonders if it's time to try some change in her life as well. She accepts Petrovsky's offer.

At Lexi's funeral, Carrie drops this bombshell on her three best friends. Samantha and Charlotte are supportive, but Miranda is hesitant. The old friends take a walk, and Miranda admits that she doesn't like Petrovsky at all. Carrie is hurt by this, and walks away from Miranda, getting ready for her new start at life.

19
93
An American Girl in Paris (Part Une)
2004-02-15
30

Before leaving for Paris, Carrie runs into Big outside of her apartment, but she makes it clear to him that she wants him totally out of her life. Ms. Bradshaw then has one last dinner with Samantha, Charlotte and Miranda, and it's clear that the four women know that Carrie's absence will have a major impact on all of their lives.

It's then time for Carrie's Parisian adventure to begin, and she soon manages to take in several of the city's breathtaking sights. She is also introduced to Petrovsky's daughter, who clearly isn't taken with Carrie's charms. In her travels, she sees four women having a meal together, which combined with the frustration of losing her signature "Carrie" necklace in a spill at Dior, makes her think about her usual dining companions who are now an ocean away. She makes a phone call to Miranda to try and get some comfort, but the call is cut off before resolution is achieved.

Meanwhile, back in New York, Samantha is chosen to speak at a benefit for breast cancer research. Her speech starts out stiffly, but she soon loosens up, and wins over the audience with her usual blunt manner. Charlotte and Harry continue their quest to adopt a child, with the newlyweds knowing that the process is going to be long and difficult.

When Charlotte visits Carrie's apartment to pick up an adoption recommendation, she intercepts a phone call from Big, intended to try and bring Carrie back into his life. She sets up a meeting with herself, Big, Miranda and Samantha to discuss the situation. Ultimately, the three women agree that Big should go and try and find Carrie in Paris.

Petrovsky surprises Carrie by replacing her missing nameplate with a stunning diamond necklace. She's stunned by the piece, but it seems as if she's beginning to realize that Paris may not be where her true destiny lies.

20
94
An American Girl in Paris (Part Deux)
2004-02-22
30

Carrie has a meal with Petrovsky's ex-wife, but the encounter is slightly awkward since Aleksandr is too busy to show up. Carrie learns that Juliet and Petrovsky split because she was tired of always coming in second place to his art. After Petrovsky leaves Carrie behind for a second time in Paris, she begins to wonder if she's doomed to follow in Juliet's footsteps. While wandering Paris, she meets some of her fans, who quickly decide to throw a party in her honor. She agrees to come, and Petrovsky is happy to hear this, even though the affair takes place on the same night that he is scheduled to unveil his exhibit to the curator of the museum and his colleagues.

Back in New York, Samantha's chemo treatments are killing her sex drive (something she's never had to deal with previously), and she tries to push Smith away in an attempt to cope with it. He tries to explain to her that he can wait for her to come around, but he eventually has to go on a movie shoot, leaving the issue unresolved. Smith knows that his feelings for Samantha are strong, so he leaves the set to fly to the city and tell her that he loves her. Sam's strong front fades, and she opens up to him again.

Hoping to adopt a baby, Charlotte and Harry host an expectant couple from North Carolina, with the intent of acquiring their unborn child. Unfortunately, the Goldenblatts feel more depressed than ever when the parents change their mind. Just as the situation is at its worst, their fortunes change when Harry and Charlotte receive notice that they'll be able to adopt a child from China in six months.

Miranda and Steve have their hands full, as his mom, Mary, has suffered a small stroke. Her memory is impaired, and after a quick visit to her apartment, it's clear that she can't take proper care of herself. At Miranda's suggestion, she and Steve decide to bring Mary into their home. Her condition is difficult, and she wanders off one day, causing Miranda to chase after her in a panic. She finally finds Mary eating a slice of pizza out of a garbage can, and brings her home and gives her a bath to clean her up. It's clear the situation will be difficult for everybody, but it's one that will must be dealt with, and love will get them through it.

On the night of his big unveiling, Petrovsky has an anxiety attack, and he begs Carrie to skip her party, and to come with him for support. However, when they get to gallery, he quickly leaves her on her own. She's despondant until finding her missing "Carrie" necklace in the lining of her purse. Carrie realizes that she doesn't belong there, and she dashes out and tries to meet up with her fans, Unfortunately, it turns out that she's missed the party, and when she later tries to explain her frustrations to Petrovsky, he just doesn't understand. The couple argue, and Aleksandr accidentally winds up slapping Carrie. She leaves and tries to book her own room, but when she's in the lobby struggling with the language, she runs into Big who has finally tracked her down. When Big hears about the slap, he rushes upstairs to avenge Carrie, but winds up getting tripped up on the way. Big and Carrie then walk through the streets of Paris, both realizing that they are meant to be together. Carrie then returns to New York, ready to start the next phase of her life.
Series Cast
| | | | |
| --- | --- | --- | --- |
| | Kim Cattrall | as Samantha Jones | |
| | Cynthia Nixon | as Miranda Hobbes | |
| | Kristin Davis | as Charlotte York | |
| | Sarah Jessica Parker | as Carrie Bradshaw | |
| | Evan Handler | as Harry Goldenblatt | |
| | Mario Cantone | as Anthony Marentino | |
| | Kyle MacLachlan | as Trey MacDougal | |
| | Mikhail Baryshnikov | as Aleksandr Petrovsky | |
| | David Eigenberg | as Steve Brady | |
| | Chris Noth | as Mr. Big | |
| | Ron Livingston | as Jack Berger | |
| | Jason Lewis | as Smith Jerrod | |
| | Willie Garson | as Stanford Blatch | |
| | John Corbett | as Aidan Shaw | |
| | James Remar | as Richard Wright | |
Series Crew
| | Position | Name |
| --- | --- | --- |
| | Executive Producer | Cindy Chupack |
| | Executive Producer | Michael Patrick King |
| | Executive Producer | John Melfi |
| | Co-Producer | Amy B. Harris |
| | Consulting Producer | Darren Star |
| | Creator | Darren Star |
| | Executive Producer | Sarah Jessica Parker |
| | Executive Producer | Jenny Bicks |
| | Co-Producer | Grace Naughton |
Related News
TVMaze