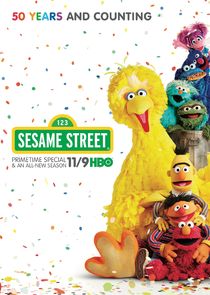 Sesame Street is a widely recognized and perpetually daring experiment in educational children's programming. This show has taken popular-culture and turned it upside-down. The fast-paced advertisements that had parents of the new era worrying for their children were the basis for the original format of this show. The show has often satirized pop culture, and made itself easier for parents to watch along too. And thus, the positive impact this show has had on modern society is beyond another. No show is more recognized the world over by as many generations and walks of life. Shown in its original format or with changes to reflect a regional education focus, Sesame Street is now seen in over 140 countries. The show that Entertainment Weekly named the "20th Best Ever Show" has changed the education scene to focus on "entertainment". This has turned out to be a valuable theory that not only...
Series Overview
Rating
imDb Rating: 8.1 (11,069 Votes)
Metascore: N/A
Plot
On a special inner city street, the inhabitants, human and muppet, teach preschool subjects with comedy, cartoons, games, and songs.
Details
Rated: TV-Y
Released: 21 Jul 1969
Runtime: 55 min
Genre: Animation, Short, Adventure, Comedy, Family, Fantasy, Music
Director: N/A
Writer: N/A
Actors: Caroll Spinney, Frank Oz, Jerry Nelson, Martin P. Robinson
Language: English, Spanish, American Sign Language
Country: USA
Awards: Won 6 Primetime Emmys. Another 202 wins & 290 nominations.
Total Seasons: 49
Next Episode
It's Only a Game
Episode 50x6; Dec 21, 2019
Previous Episode
A Dog and a Song!
Episode 50x5; Dec 14, 2019
Episodes 50x10: Abby's Party Preparation 50x9: Humpty Dumpty's Football Dream 50x8: A Recipe for Dance 50x7: Grouch University 50x6: It's Only a Game 50x5: A Dog and a Song! 50x4: Getting Dressed, Not Stressed 50x3: Pigs for Another Day 50x2: The Great Sesame Street Cake Off

View All Episodes
Cast
Jerry Nelson as Aloysius Snuffleupagus
Michael Earl Davis as Aloysius Snuffleupagus
Bryant Young as Aloysius Snuffleupagus
Martin P. Robinson as Aloysius Snuffleupagus
Richard Hunt as Aloysius Snuffleupagus
Hal Miller as Gordon Robinson
View Full Cast
Skip to:
Season 1
| Episode No. | No. Overall | Title | Airdate | Runtime | Summary |
| --- | --- | --- | --- | --- | --- |
| 1 | 1 | Episode 1 | 1969-11-10 | 60 | |
| 2 | 2 | Episode 2 | 1969-11-11 | 60 | |
| 3 | 3 | Episode 3 | 1969-11-12 | 60 | |
| 4 | 4 | Episode 4 | 1969-11-13 | 60 | |
| 5 | 5 | Episode 5 | 1969-11-14 | 60 | |
| 6 | 6 | Episode 6 | 1969-11-17 | 60 | |
| 7 | 7 | Episode 7 | 1969-11-18 | 60 | |
| 8 | 8 | Episode 8 | 1969-11-19 | 60 | |
| 9 | 9 | Episode 9 | 1969-11-20 | 60 | |
| 10 | 10 | Episode 10 | 1969-11-21 | 60 | |
| 11 | 11 | Episode 11 | 1969-11-24 | 60 | |
| 12 | 12 | Episode 12 | 1969-11-25 | 60 | |
| 13 | 13 | Episode 13 | 1969-11-17 | 60 | |
| 14 | 14 | Episode 14 | 1969-11-27 | 60 | |
| 15 | 15 | Episode 15 | 1969-11-28 | 60 | |
| 16 | 16 | Episode 16 | 1969-12-01 | 60 | |
| 17 | 17 | Episode 17 | 1969-12-02 | 60 | |
| 18 | 18 | Episode 18 | 1969-12-03 | 60 | |
| 19 | 19 | Episode 19 | 1969-12-04 | 60 | |
| 20 | 20 | Episode 20 | 1969-12-05 | 60 | |
| 21 | 21 | Episode 21 | 1969-12-08 | 60 | |
| 22 | 22 | Episode 22 | 1969-12-09 | 60 | |
| 23 | 23 | Episode 23 | 1969-12-10 | 60 | |
| 24 | 24 | Episode 24 | 1969-12-11 | 60 | |
| 25 | 25 | Episode 25 | 1969-12-12 | 60 | |
| 26 | 26 | Episode 26 | 1969-12-15 | 60 | |
| 27 | 27 | Episode 27 | 1969-12-16 | 60 | |
| 28 | 28 | Episode 28 | 1969-12-17 | 60 | |
| 29 | 29 | Episode 29 | 1969-12-18 | 60 | |
| 30 | 30 | Episode 30 | 1969-12-19 | 60 | |
| 31 | 31 | Episode 31 | 1969-12-22 | 60 | |
| 32 | 32 | Episode 32 | 1969-12-23 | 60 | |
| 33 | 33 | Episode 33 | 1969-12-24 | 60 | |
| 34 | 34 | Episode 34 | 1969-12-25 | 60 | |
| 35 | 35 | Episode 35 | 1969-12-26 | 60 | |
| 36 | 36 | Episode 36 | 1969-12-29 | 60 | |
| 37 | 37 | Episode 37 | 1969-12-30 | 60 | |
| 38 | 38 | Episode 38 | 1969-12-31 | 60 | |
| 39 | 39 | Episode 39 | 1970-01-01 | 60 | |
| 40 | 40 | Episode 40 | 1970-01-02 | 60 | |
| 41 | 41 | Episode 41 | 1970-01-05 | 60 | |
| 42 | 42 | Episode 42 | 1970-01-06 | 60 | |
| 43 | 43 | Episode 43 | 1970-01-07 | 60 | |
| 44 | 44 | Episode 44 | 1970-01-08 | 60 | |
| 45 | 45 | Episode 45 | 1970-01-09 | 60 | |
| 46 | 46 | Episode 46 | 1970-01-12 | 60 | |
| 47 | 47 | Episode 47 | 1970-01-13 | 60 | |
| 48 | 48 | Episode 48 | 1970-01-14 | 60 | |
| 49 | 49 | Episode 49 | 1970-01-15 | 60 | |
| 50 | 50 | Episode 50 | 1970-01-16 | 60 | |
| 51 | 51 | Episode 51 | 1970-01-19 | 60 | |
| 52 | 52 | Episode 52 | 1970-01-20 | 60 | |
| 53 | 53 | Episode 53 | 1970-01-21 | 60 | |
| 54 | 54 | Episode 54 | 1970-01-22 | 60 | |
| 56 | 55 | An Orange Grouch and a Green Grover | 1970-01-26 | 60 | |
| 83 | 56 | Episode 83 | 1970-03-04 | 60 | |
| 115 | 57 | Kermit Croons Being Green | 1970-04-17 | 60 | |
| 123 | 58 | Here Comes Cookie Monster | 1970-04-29 | 60 | |
| 130 | 59 | Episode 130 | 1970-05-08 | 60 | |
Season 2
| Episode No. | No. Overall | Title | Airdate | Runtime | Summary |
| --- | --- | --- | --- | --- | --- |
| 1 | 60 | Episode 131 | 1970-11-09 | 60 | |
| 28 | 61 | Episode 158 | 1970-12-16 | 30 | |
| 32 | 62 | Episode 162 | 1970-12-22 | 30 | |
| 68 | 63 | Episode 198 | 1971-02-10 | 60 | |
| 137 | 64 | Episode 267 | 1971-11-08 | 60 | |
| 144 | 65 | Episode 274 | 1971-05-27 | 60 | |
| 145 | 66 | Episode 275 | 1971-05-28 | 60 | |
Season 3
| Episode No. | No. Overall | Title | Airdate | Runtime | Summary |
| --- | --- | --- | --- | --- | --- |
| 1 | 67 | Episode 276 | 1971-11-08 | 30 | |
| 80 | 68 | Episode 355 | 1972-02-25 | 60 | |
| 106 | 69 | Episode 381 | 1972-04-03 | 60 | |
Season 4
| Episode No. | No. Overall | Title | Airdate | Runtime | Summary |
| --- | --- | --- | --- | --- | --- |
| 1 | 70 | Episode 406 | 1972-11-13 | 60 | |
| 109 | 71 | Episode 514 | 1973-04-12 | 60 | |
| 130 | 72 | Episode 535 | 1973-05-25 | 60 | |
Season 5
| Episode No. | No. Overall | Title | Airdate | Runtime | Summary |
| --- | --- | --- | --- | --- | --- |
| 1 | 73 | Episode 536 | 1973-11-19 | 60 | |
| 2 | 74 | Episode 537 | 1973-11-20 | 60 | |
| 3 | 75 | Episode 538 | 1973-11-21 | 60 | |
| 4 | 76 | Episode 539 | 1973-11-22 | 60 | |
| 5 | 77 | Episode 540 | 1973-11-23 | 60 | |
| 6 | 78 | Episode 541 | 1973-11-26 | 60 | |
| 7 | 79 | Episode 542 | 1973-11-27 | 60 | |
| 8 | 80 | Episode 543 | 1973-11-28 | 60 | |
| 9 | 81 | Episode 544 | 1973-11-29 | 60 | |
| 10 | 82 | Episode 545 | 1973-11-30 | 60 | |
| 11 | 83 | Episode 546 | 1973-12-03 | 60 | |
| 12 | 84 | Episode 547 | 1973-12-04 | 60 | |
| 13 | 85 | Episode 548 | 1973-12-05 | 60 | |
| 14 | 86 | Episode 549 | 1973-12-06 | 60 | |
| 15 | 87 | Episode 550 | 1973-12-07 | 60 | |
| 16 | 88 | Episode 551 | 1973-12-10 | 60 | |
| 17 | 89 | Episode 552 | 1973-12-11 | 60 | |
| 18 | 90 | Episode 553 | 1973-12-12 | 60 | |
| 19 | 91 | Episode 554 | 1973-12-13 | 60 | |
| 20 | 92 | Episode 555 | 1973-12-14 | 60 | |
| 21 | 93 | Episode 556 | 1973-12-17 | 60 | |
| 22 | 94 | Episode 557 | 1973-12-18 | 60 | |
| 23 | 95 | Episode 558 | 1973-12-19 | 60 | |
| 24 | 96 | Episode 559 | 1973-12-20 | 60 | |
| 25 | 97 | Episode 560 | 1973-12-21 | 60 | |
| 26 | 98 | Episode 561 | 1973-12-24 | 60 | |
| 27 | 99 | Episode 562 | 1973-12-25 | 60 | |
| 28 | 100 | Episode 563 | 1973-12-26 | 60 | |
| 29 | 101 | Episode 564 | 1973-12-27 | 60 | |
| 30 | 102 | Episode 565 | 1973-12-28 | 60 | |
| 31 | 103 | Episode 566 | 1973-12-31 | 60 | |
| 32 | 104 | Episode 567 | 1974-01-01 | 60 | |
| 33 | 105 | Episode 568 | 1974-01-02 | 60 | |
| 34 | 106 | Episode 569 | 1974-01-03 | 60 | |
| 35 | 107 | Episode 570 | 1974-01-04 | 60 | |
| 36 | 108 | Episode 571 | 1974-01-07 | 60 | |
| 37 | 109 | Episode 572 | 1974-01-08 | 60 | |
| 38 | 110 | Episode 573 | 1974-01-09 | 60 | |
| 39 | 111 | Episode 574 | 1974-01-10 | 60 | |
| 40 | 112 | Episode 575 | 1974-01-11 | 60 | |
| 41 | 113 | Episode 576 | 1974-01-14 | 60 | |
| 42 | 114 | Episode 577 | 1974-01-15 | 60 | |
| 43 | 115 | Episode 578 | 1974-01-16 | 60 | |
| 44 | 116 | Episode 579 | 1974-01-17 | 60 | |
| 45 | 117 | Episode 580 | 1974-01-18 | 60 | |
| 46 | 118 | Episode 581 | 1974-01-21 | 60 | |
| 47 | 119 | Episode 582 | 1974-01-22 | 60 | |
| 48 | 120 | Episode 583 | 1974-01-23 | 60 | |
| 49 | 121 | Episode 584 | 1974-01-24 | 60 | |
| 50 | 122 | Episode 585 | 1974-01-25 | 60 | |
| 51 | 123 | Episode 586 | 1974-01-28 | 60 | |
| 52 | 124 | Episode 587 | 1974-01-29 | 60 | |
| 53 | 125 | Episode 588 | 1974-01-30 | 60 | |
| 54 | 126 | Episode 589 | 1974-01-31 | 60 | |
| 55 | 127 | Episode 590 | 1974-02-01 | 60 | |
| 56 | 128 | Episode 591 | 1974-02-04 | 60 | |
| 57 | 129 | Bill Cosby Sings! | 1974-02-05 | 60 | |
| 58 | 130 | Episode 593 | 1974-02-06 | 60 | |
| 59 | 131 | Episode 594 | 1974-02-07 | 60 | |
| 60 | 132 | Episode 595 | 1974-02-08 | 60 | |
| 61 | 133 | Episode 596 | 1974-02-11 | 60 | |
| 62 | 134 | Sherlock Hemlock Investigates | 1974-02-12 | 60 | |
| 63 | 135 | A Sesame Winter Wonderland | 1974-02-13 | 60 | |
| 64 | 136 | Episode 599 | 1974-02-14 | 60 | |
| 65 | 137 | Lena Horne Sings the Alphabet Song | 1974-02-15 | 60 | |
| 66 | 138 | Episode 601 | 1974-02-18 | 60 | |
| 67 | 139 | Episode 602 | 1974-02-19 | 60 | |
| 68 | 140 | Episode 603 | 1974-02-20 | 60 | |
| 69 | 141 | Episode 604 | 1974-02-21 | 60 | |
| 70 | 142 | Episode 605 | 1974-02-22 | 60 | |
| 71 | 143 | Episode 606 | 1974-02-25 | 60 | |
| 72 | 144 | Episode 607 | 1974-02-26 | 60 | |
| 73 | 145 | Episode 608 | 1974-02-27 | 60 | |
| 74 | 146 | Episode 609 | 1974-02-28 | 60 | |
| 75 | 147 | Episode 610 | 1974-03-01 | 60 | |
| 76 | 148 | Episode 611 | 1974-03-04 | 60 | |
| 77 | 149 | Episode 612 | 1974-03-05 | 60 | |
| 78 | 150 | Episode 613 | 1974-03-06 | 60 | |
| 79 | 151 | Episode 614 | 1974-03-07 | 60 | |
| 80 | 152 | Episode 615 | 1974-03-08 | 60 | |
| 81 | 153 | Episode 616 | 1974-03-11 | 60 | |
| 82 | 154 | Episode 617 | 1974-03-12 | 60 | |
| 83 | 155 | Episode 618 | 1974-03-13 | 60 | |
| 84 | 156 | Episode 619 | 1974-03-14 | 60 | |
| 85 | 157 | Episode 620 | 1974-03-15 | 60 | |
| 86 | 158 | Episode 621 | 1974-03-18 | 60 | |
| 87 | 159 | Episode 622 | 1974-03-19 | 60 | |
| 88 | 160 | Episode 623 | 1974-03-20 | 60 | |
| 89 | 161 | Episode 624 | 1974-03-21 | 60 | |
| 90 | 162 | Episode 625 | 1974-03-22 | 60 | |
| 91 | 163 | Episode 626 | 1974-03-25 | 60 | |
| 92 | 164 | Episode 627 | 1974-03-26 | 60 | |
| 93 | 165 | Episode 628 | 1974-03-27 | 60 | |
| 94 | 166 | Episode 629 | 1974-03-28 | 60 | |
| 95 | 167 | Episode 630 | 1974-03-29 | 60 | |
| 96 | 168 | Episode 631 | 1974-04-01 | 60 | |
| 97 | 169 | Episode 632 | 1974-04-02 | 60 | |
| 98 | 170 | Episode 633 | 1974-04-03 | 60 | |
| 99 | 171 | Episode 634 | 1974-04-04 | 60 | |
| 100 | 172 | Episode 635 | 1974-04-05 | 60 | |
| 101 | 173 | Episode 636 | 1974-04-08 | 60 | |
| 102 | 174 | Episode 637 | 1974-04-09 | 60 | |
| 103 | 175 | Episode 638 | 1974-04-10 | 60 | |
| 104 | 176 | Episode 639 | 1974-04-11 | 60 | |
| 105 | 177 | Episode 640 | 1974-04-12 | 60 | |
| 106 | 178 | Episode 641 | 1974-04-15 | 60 | |
| 107 | 179 | Episode 642 | 1974-04-16 | 60 | |
| 108 | 180 | Episode 643 | 1974-04-17 | 60 | |
| 109 | 181 | Episode 644 | 1974-04-18 | 60 | |
| 110 | 182 | Episode 645 | 1974-04-19 | 60 | |
| 111 | 183 | Episode 646 | 1974-04-22 | 60 | |
| 112 | 184 | Episode 647 | 1974-04-23 | 60 | |
| 113 | 185 | Episode 648 | 1974-04-24 | 60 | |
| 114 | 186 | Episode 649 | 1974-04-25 | 60 | |
| 115 | 187 | Episode 650 | 1974-04-26 | 60 | |
| 116 | 188 | Episode 651 | 1974-04-29 | 60 | |
| 117 | 189 | Episode 652 | 1974-04-30 | 60 | |
| 118 | 190 | Episode 653 | 1974-05-01 | 60 | |
| 119 | 191 | Episode 654 | 1974-05-02 | 60 | |
| 120 | 192 | Episode 655 | 1974-05-03 | 60 | |
| 121 | 193 | Episode 656 | 1974-05-06 | 60 | |
| 122 | 194 | Episode 657 | 1974-05-07 | 60 | |
| 123 | 195 | Episode 658 | 1974-05-08 | 60 | |
| 124 | 196 | Episode 659 | 1974-05-09 | 60 | |
| 125 | 197 | Episode 660 | 1974-05-10 | 60 | |
| 126 | 198 | Episode 661 | 1974-05-13 | 60 | |
| 127 | 199 | Episode 662 | 1974-05-14 | 60 | |
| 128 | 200 | Episode 663 | 1974-05-15 | 60 | |
| 129 | 201 | Episode 664 | 1974-05-16 | 60 | |
| 130 | 202 | Episode 665 | 1974-05-17 | 60 | |
Season 6
| Episode No. | No. Overall | Title | Airdate | Runtime | Summary |
| --- | --- | --- | --- | --- | --- |
| 1 | 203 | Episode 666 | 1974-11-04 | 60 | |
| 130 | 204 | Episode 795 | 1975-05-02 | 60 | |
Season 7
| Episode No. | No. Overall | Title | Airdate | Runtime | Summary |
| --- | --- | --- | --- | --- | --- |
| 1 | 205 | Episode 796 | 1975-12-01 | 60 | |
| 75 | 206 | Episode 871 | 1976-03-15 | 60 | |
| 130 | 207 | Episode 925 | 1976-05-28 | 60 | |
Season 8
| Episode No. | No. Overall | Title | Airdate | Runtime | Summary |
| --- | --- | --- | --- | --- | --- |
| 1 | 208 | Episode 926 | 1976-11-29 | 60 | |
| 112 | 209 | Episode 1037 | 1977-05-03 | 60 | |
| 116 | 210 | Episode 1041 | 1977-05-09 | 30 | |
| 130 | 211 | Episode 1055 | 1977-05-27 | 60 | |
Season 9
| Episode No. | No. Overall | Title | Airdate | Runtime | Summary |
| --- | --- | --- | --- | --- | --- |
| 1 | 212 | Episode 1056 | 1977-11-28 | 60 | |
| 6 | 213 | Episode 1091 - Big Bird Redecorates his Nest | 1978-01-16 | 60 | |
| 34 | 214 | Hawaii Day 1 | 1978-01-13 | 60 | |
| 35 | 215 | Hawaii Day 2 | 1978-01-16 | 60 | |
| 36 | 216 | Hawaii Day 3 | 1978-01-17 | 60 | |
| 37 | 217 | Hawaii Day 4 | 1978-01-18 | 60 | |
| 38 | 218 | Hawaii Day 5 | 1978-01-19 | 60 | |
| 39 | 219 | Hawaii Day 6 | 1978-01-20 | 60 | |
Season 10
| Episode No. | No. Overall | Title | Airdate | Runtime | Summary |
| --- | --- | --- | --- | --- | --- |
| 1 | 220 | Naming Barkley | 1978-11-27 | 60 | |
| 2 | 221 | Episode 1187 | 1978-11-28 | 60 | |
| 3 | 222 | Episode 1188 | 1978-11-29 | 60 | |
| 4 | 223 | Episode 1189 | 1978-11-30 | 60 | |
| 5 | 224 | Episode 1190 | 1978-12-01 | 60 | |
| 6 | 225 | Episode 1191 | 1978-12-04 | 60 | |
| 7 | 226 | Episode 1192 | 1978-12-05 | 60 | |
| 8 | 227 | Episode 1193 | 1978-12-06 | 60 | |
| 9 | 228 | Episode 1194 | 1978-12-07 | 60 | |
| 10 | 229 | Episode 1195 | 1978-12-08 | 60 | |
| 11 | 230 | Episode 1196 | 1978-12-11 | 60 | |
| 12 | 231 | Episode 1197 | 1978-12-12 | 60 | |
| 13 | 232 | Episode 1198 | 1978-12-13 | 60 | |
| 14 | 233 | Episode 1199 | 1978-12-14 | 60 | |
| 15 | 234 | Episode 1200 | 1978-12-15 | 60 | |
| 16 | 235 | Episode 1201 | 1978-12-18 | 60 | |
| 17 | 236 | Episode 1202 | 1978-12-19 | 60 | |
| 18 | 237 | Episode 1203 | 1978-12-20 | 60 | |
| 19 | 238 | Episode 1204 | 1978-12-21 | 60 | |
| 20 | 239 | Episode 1205 | 1978-12-22 | 60 | |
| 21 | 240 | Episode 1206 | 1978-12-25 | 60 | |
| 22 | 241 | Episode 1207 | 1978-12-26 | 60 | |
| 23 | 242 | Episode 1208 | 1978-12-27 | 60 | |
| 24 | 243 | Episode 1209 | 1978-12-28 | 60 | |
| 25 | 244 | Episode 1210 | 1978-12-29 | 60 | |
| 26 | 245 | Episode 1211 | 1979-01-01 | 60 | |
| 27 | 246 | Episode 1212 | 1979-01-02 | 60 | |
| 28 | 247 | Episode 1213 | 1979-01-03 | 60 | |
| 29 | 248 | Episode 1214 | 1979-01-04 | 60 | |
| 30 | 249 | Episode 1215 | 1979-01-05 | 60 | |
| 31 | 250 | Episode 1216 | 1979-01-08 | 60 | |
| 32 | 251 | Episode 1217 | 1979-01-09 | 60 | |
| 33 | 252 | Episode 1218 | 1979-01-10 | 60 | |
| 34 | 253 | Episode 1219 | 1979-01-11 | 60 | |
| 35 | 254 | Episode 1220 | 1979-01-12 | 60 | |
| 36 | 255 | Episode 1221 | 1979-01-15 | 60 | |
| 37 | 256 | Episode 1222 | 1979-01-16 | 60 | |
| 38 | 257 | Episode 1223 | 1979-01-17 | 60 | |
| 39 | 258 | Episode 1224 | 1979-01-18 | 60 | |
| 40 | 259 | Episode 1225 | 1979-01-19 | 60 | |
| 41 | 260 | Episode 1226 | 1979-01-22 | 60 | |
| 42 | 261 | Episode 1227 | 1979-01-23 | 60 | |
| 43 | 262 | Episode 1228 | 1979-01-24 | 60 | |
| 44 | 263 | Episode 1229 | 1979-01-25 | 60 | |
| 45 | 264 | Episode 1230 | 1979-01-26 | 60 | |
| 46 | 265 | Episode 1231 | 1979-01-29 | 60 | |
| 47 | 266 | Episode 1232 | 1979-01-30 | 60 | |
| 48 | 267 | Episode 1233 | 1979-01-31 | 60 | |
| 49 | 268 | Episode 1234 | 1979-02-01 | 60 | |
| 50 | 269 | Episode 1235 | 1979-02-02 | 60 | |
| 51 | 270 | Episode 1236 | 1979-02-05 | 60 | |
| 52 | 271 | Episode 1237 | 1979-02-06 | 60 | |
| 53 | 272 | Episode 1238 | 1979-02-07 | 60 | |
| 54 | 273 | Episode 1239 | 1979-02-08 | 60 | |
| 55 | 274 | Episode 1240 | 1979-02-09 | 60 | |
| 56 | 275 | Episode 1241 | 1979-02-12 | 60 | |
| 57 | 276 | Episode 1242 | 1979-02-13 | 60 | |
| 58 | 277 | Episode 1243 | 1979-02-14 | 60 | |
| 59 | 278 | Episode 1244 | 1979-02-15 | 60 | |
| 60 | 279 | Episode 1245 | 1979-02-16 | 60 | |
| 61 | 280 | Episode 1246 | 1979-02-19 | 60 | |
| 62 | 281 | Episode 1247 | 1979-02-20 | 60 | |
| 63 | 282 | Episode 1248 | 1979-02-21 | 60 | |
| 64 | 283 | Episode 1249 | 1979-02-22 | 60 | |
| 65 | 284 | Episode 1250 | 1979-02-23 | 60 | |
| 66 | 285 | Episode 1251 | 1979-02-26 | 60 | |
| 67 | 286 | Episode 1252 | 1979-02-27 | 60 | |
| 68 | 287 | Episode 1253 | 1979-02-28 | 60 | |
| 69 | 288 | Episode 1254 | 1979-03-01 | 60 | |
| 70 | 289 | Episode 1255 | 1979-03-02 | 60 | |
| 71 | 290 | Episode 1256 | 1979-03-05 | 60 | |
| 72 | 291 | Telly Monster Moves In | 1979-03-06 | 60 | |
| 73 | 292 | Episode 1258 | 1979-03-07 | 60 | |
| 74 | 293 | Episode 1259 | 1979-03-08 | 60 | |
| 75 | 294 | Episode 1260 | 1979-03-09 | 60 | |
| 76 | 295 | Disco Snuffy and Big Bird | 1979-03-12 | 60 | |
| 77 | 296 | Episode 1262 | 1979-03-13 | 60 | |
| 78 | 297 | Episode 1263 | 1979-03-14 | 60 | |
| 79 | 298 | Episode 1264 | 1979-03-15 | 60 | |
| 80 | 299 | Episode 1265 | 1979-03-16 | 60 | |
| 81 | 300 | Episode 1266 | 1979-03-19 | 60 | |
| 82 | 301 | Episode 1267 | 1979-03-20 | 60 | |
| 83 | 302 | Episode 1268 | 1979-03-21 | 60 | |
| 84 | 303 | Episode 1269 | 1979-03-22 | 60 | |
| 85 | 304 | Episode 1270 | 1979-03-23 | 60 | |
| 86 | 305 | Episode 1271 | 1979-03-26 | 60 | |
| 87 | 306 | Episode 1272 | 1979-03-27 | 60 | |
| 88 | 307 | Episode 1273 | 1979-03-28 | 60 | |
| 89 | 308 | Episode 1274 | 1979-03-29 | 60 | |
| 90 | 309 | Episode 1275 | 1979-03-30 | 60 | |
| 91 | 310 | Episode 1276 | 1979-04-02 | 60 | |
| 92 | 311 | Episode 1277 | 1979-04-03 | 60 | |
| 93 | 312 | Episode 1278 | 1979-04-04 | 60 | |
| 94 | 313 | Episode 1279 | 1979-04-05 | 60 | |
| 95 | 314 | Episode 1280 | 1979-04-06 | 60 | |
| 96 | 315 | Episode 1281 | 1979-04-09 | 60 | |
| 97 | 316 | Episode 1282 | 1979-04-10 | 60 | |
| 98 | 317 | Episode 1283 | 1979-04-11 | 60 | |
| 99 | 318 | Episode 1284 | 1979-04-12 | 60 | |
| 100 | 319 | Grover the Waiter at Your Service | 1979-04-12 | 60 | |
| 101 | 320 | Episode 1286 | 1979-04-16 | 60 | |
| 102 | 321 | Episode 1287 | 1979-04-17 | 60 | |
| 103 | 322 | Episode 1288 | 1979-04-18 | 60 | |
| 104 | 323 | Episode 1289 | 1979-04-19 | 60 | |
| 105 | 324 | Episode 1290 | 1979-04-20 | 60 | |
| 106 | 325 | Episode 1291 | 1979-04-23 | 60 | |
| 107 | 326 | Episode 1292 | 1979-04-24 | 60 | |
| 108 | 327 | Episode 1293 | 1979-04-25 | 60 | |
| 109 | 328 | Episode 1294 | 1979-04-26 | 60 | |
| 110 | 329 | Episode 1295 | 1979-04-27 | 60 | |
| 111 | 330 | Episode 1296 | 1979-04-30 | 60 | |
| 112 | 331 | Episode 1297 | 1979-05-01 | 60 | |
| 113 | 332 | Episode 1298 | 1979-05-02 | 60 | |
| 114 | 333 | Episode 1299 | 1979-05-03 | 60 | |
| 115 | 334 | Episode 1300 | 1979-05-04 | 60 | |
| 116 | 335 | Episode 1301 | 1979-05-07 | 60 | |
| 117 | 336 | Episode 1302 | 1979-05-08 | 60 | |
| 118 | 337 | Episode 1303 | 1979-05-09 | 60 | |
| 119 | 338 | Episode 1304 | 1979-05-10 | 60 | |
| 120 | 339 | Episode 1305 | 1979-05-11 | 60 | |
| 121 | 340 | Episode 1306 | 1979-05-14 | 60 | |
| 122 | 341 | Episode 1307 | 1979-05-15 | 60 | |
| 123 | 342 | Episode 1308 | 1979-05-16 | 60 | |
| 124 | 343 | Episode 1309 | 1979-05-17 | 60 | |
| 125 | 344 | Episode 1310 | 1979-05-18 | 60 | |
| 126 | 345 | Episode 1311 | 1979-05-21 | 60 | |
| 127 | 346 | Episode 1312 | 1979-05-22 | 60 | |
| 128 | 347 | Episode 1313 | 1979-05-23 | 60 | |
| 129 | 348 | Episode 1314 | 1979-05-24 | 60 | |
| 130 | 349 | Episode 1315 | 1979-05-25 | 60 | |
Season 11
| Episode No. | No. Overall | Title | Airdate | Runtime | Summary |
| --- | --- | --- | --- | --- | --- |
| 1 | 350 | Episode 1316 - Puerto Rico | 1979-11-26 | 60 | |
| 2 | 351 | Episode 1317 | 1979-11-27 | 60 | |
| 3 | 352 | Episode 1318 | 1979-11-28 | 60 | |
| 4 | 353 | Episode 1319 | 1979-11-29 | 60 | |
| 5 | 354 | Episode 1320 | 1978-11-30 | 60 | |
| 6 | 355 | Episode 1321 | 1979-12-03 | 60 | |
| 7 | 356 | Episode 1322 | 1979-12-04 | 60 | |
| 8 | 357 | Episode 1323 | 1979-12-05 | 60 | |
| 9 | 358 | Episode 1324 | 1979-12-06 | 60 | |
| 10 | 359 | Episode 1325 | 1979-12-07 | 60 | |
| 11 | 360 | Episode 1326 | 1979-12-10 | 60 | |
| 12 | 361 | Episode 1327 | 1979-12-11 | 60 | |
| 13 | 362 | Episode 1328 | 1979-12-12 | 60 | |
| 14 | 363 | Episode 1329 | 1979-12-13 | 60 | |
| 15 | 364 | Episode 1330 | 1979-12-14 | 60 | |
| 16 | 365 | Episode 1331 | 1979-12-17 | 60 | |
| 17 | 366 | Episode 1332 | 1979-12-18 | 60 | |
| 18 | 367 | Episode 1333 | 1979-12-19 | 60 | |
| 19 | 368 | Episode 1334 | 1979-12-20 | 60 | |
| 20 | 369 | Episode 1335 | 1979-12-21 | 60 | |
| 21 | 370 | Episode 1336 | 1979-12-24 | 60 | |
| 22 | 371 | Episode 1337 | 1979-12-25 | 60 | |
| 23 | 372 | Episode 1338 | 1979-12-26 | 60 | |
| 24 | 373 | Episode 1339 | 1979-12-27 | 60 | |
| 25 | 374 | Episode 1340 | 1979-12-28 | 60 | |
| 26 | 375 | Episode 1341 | 1979-12-31 | 60 | |
| 27 | 376 | Episode 1342 | 1980-01-01 | 60 | |
| 28 | 377 | Episode 1343 | 1980-01-02 | 60 | |
| 29 | 378 | Episode 1344 | 1980-01-03 | 60 | |
| 30 | 379 | Episode 1345 | 1980-01-04 | 60 | |
| 31 | 380 | Episode 1346 | 1980-01-07 | 60 | |
| 32 | 381 | Episode 1347 | 1980-01-08 | 60 | |
| 33 | 382 | Episode 1348 | 1980-01-09 | 60 | |
| 34 | 383 | Episode 1349 | 1980-01-10 | 60 | |
| 35 | 384 | Episode 1350 | 1980-01-11 | 60 | |
| 36 | 385 | Episode 1351 | 1980-01-14 | 60 | |
| 37 | 386 | Episode 1352 | 1980-01-15 | 60 | |
| 38 | 387 | Episode 1353 | 1980-01-16 | 60 | |
| 39 | 388 | Episode 1354 | 1980-01-17 | 60 | |
| 40 | 389 | Episode 1355 | 1980-01-18 | 60 | |
| 41 | 390 | Episode 1356 | 1980-01-21 | 60 | |
| 42 | 391 | Episode 1357 | 1980-01-22 | 60 | |
| 43 | 392 | Episode 1358 | 1980-01-23 | 60 | |
| 44 | 393 | Episode 1359 | 1980-01-24 | 60 | |
| 45 | 394 | Episode 1360 | 1980-01-25 | 60 | |
| 46 | 395 | Episode 1361 | 1980-01-28 | 60 | |
| 47 | 396 | Episode 1362 | 1980-01-29 | 60 | |
| 48 | 397 | Episode 1363 | 1980-01-30 | 60 | |
| 49 | 398 | Episode 1364 | 1980-01-31 | 60 | |
| 50 | 399 | Episode 1365 | 1980-02-01 | 60 | |
| 51 | 400 | Episode 1366 | 1980-02-04 | 60 | |
| 52 | 401 | Episode 1367 | 1980-02-05 | 60 | |
| 53 | 402 | Episode 1368 | 1980-02-06 | 60 | |
| 54 | 403 | Episode 1369 | 1980-02-07 | 60 | |
| 55 | 404 | Episode 1370 | 1980-02-08 | 60 | |
| 56 | 405 | Episode 1371 | 1980-02-11 | 60 | |
| 57 | 406 | Episode 1372 | 1980-02-12 | 60 | |
| 58 | 407 | Episode 1373 | 1980-02-13 | 60 | |
| 59 | 408 | Episode 1374 | 1980-02-14 | 60 | |
| 60 | 409 | Episode 1375 | 1980-02-15 | 60 | |
| 61 | 410 | Episode 1376 | 1980-02-18 | 60 | |
| 62 | 411 | Episode 1377 | 1980-02-19 | 60 | |
| 63 | 412 | Episode 1378 | 1980-02-20 | 60 | |
| 64 | 413 | Episode 1379 | 1980-02-21 | 60 | |
| 65 | 414 | Episode 1380 | 1980-02-22 | 60 | |
| 66 | 415 | Episode 1381 | 1980-02-25 | 60 | |
| 67 | 416 | Episode 1382 | 1980-02-26 | 60 | |
| 68 | 417 | Episode 1383 | 1980-02-27 | 60 | |
| 69 | 418 | Episode 1384 | 1980-02-28 | 60 | |
| 70 | 419 | Episode 1385 | 1980-02-29 | 60 | |
| 71 | 420 | Episode 1386 | 1980-03-03 | 60 | |
| 72 | 421 | Episode 1387 | 1980-03-04 | 60 | |
| 73 | 422 | Episode 1388 | 1980-03-05 | 60 | |
| 74 | 423 | Episode 1389 | 1980-03-06 | 60 | |
| 75 | 424 | Episode 1390 | 1980-03-07 | 60 | |
| 76 | 425 | Episode 1391 | 1980-03-10 | 60 | |
| 77 | 426 | Episode 1392 | 1980-03-11 | 60 | |
| 78 | 427 | Episode 1393 | 1980-03-12 | 60 | |
| 79 | 428 | Episode 1394 | 1980-03-13 | 60 | |
| 80 | 429 | Episode 1395 | 1980-03-14 | 60 | |
| 81 | 430 | Episode 1396 | 1980-03-17 | 60 | |
| 82 | 431 | Episode 1397 | 1980-03-18 | 60 | |
| 83 | 432 | Episode 1398 | 1980-03-19 | 60 | |
| 84 | 433 | Episode 1399 | 1980-03-20 | 60 | |
| 85 | 434 | Episode 1400 | 1980-03-21 | 60 | |
| 86 | 435 | Episode 1401 | 1980-03-24 | 60 | |
| 87 | 436 | Episode 1402 | 1980-03-25 | 60 | |
| 88 | 437 | Episode 1403 | 1980-03-26 | 60 | |
| 89 | 438 | Episode 1404 | 1980-03-27 | 60 | |
| 90 | 439 | Episode 1405 | 1980-03-28 | 60 | |
| 91 | 440 | Episode 1406 | 1980-03-31 | 60 | |
| 92 | 441 | Episode 1407 | 1980-04-01 | 60 | |
| 93 | 442 | Episode 1408 | 1980-04-02 | 60 | |
| 94 | 443 | Episode 1409 | 1980-04-03 | 60 | |
| 95 | 444 | Episode 1410 | 1980-04-04 | 60 | |
| 96 | 445 | Episode 1411 | 1980-04-07 | 60 | |
| 97 | 446 | Episode 1412 | 1980-04-08 | 60 | |
| 98 | 447 | Episode 1413 | 1980-04-09 | 60 | |
| 99 | 448 | Episode 1414 | 1980-04-10 | 60 | |
| 100 | 449 | Episode 1415 | 1980-04-11 | 60 | |
| 101 | 450 | Episode 1416 | 1980-04-14 | 60 | |
| 102 | 451 | Episode 1417 | 1980-04-15 | 60 | |
| 103 | 452 | Episode 1418 | 1980-04-16 | 60 | |
| 104 | 453 | Episode 1419 | 1980-04-17 | 60 | |
| 105 | 454 | Episode 1420 | 1980-04-18 | 60 | |
| 106 | 455 | Episode 1421 | 1980-04-21 | 60 | |
| 107 | 456 | Episode 1422 | 1980-04-22 | 60 | |
| 108 | 457 | Episode 1423 | 1980-04-23 | 60 | |
| 109 | 458 | Episode 1424 | 1980-04-24 | 60 | |
| 110 | 459 | Episode 1425 | 1980-04-25 | 60 | |
| 111 | 460 | Episode 1426 | 1980-04-28 | 60 | |
| 112 | 461 | Episode 1427 | 1980-04-29 | 60 | |
| 113 | 462 | Episode 1428 | 1980-04-30 | 60 | |
| 114 | 463 | Episode 1429 | 1980-05-01 | 60 | |
| 115 | 464 | Episode 1430 | 1980-05-02 | 60 | |
| 116 | 465 | Episode 1431 | 1980-05-05 | 60 | |
| 117 | 466 | Episode 1432 | 1980-05-06 | 60 | |
| 118 | 467 | Episode 1433 | 1980-05-07 | 60 | |
| 119 | 468 | Episode 1434 | 1980-05-08 | 60 | |
| 120 | 469 | Episode 1435 | 1980-05-09 | 60 | |
| 121 | 470 | Episode 1436 | 1980-05-12 | 60 | |
| 122 | 471 | Episode 1437 | 1980-05-13 | 60 | |
| 123 | 472 | Episode 1438 | 1980-05-14 | 60 | |
| 124 | 473 | Episode 1439 | 1980-05-15 | 60 | |
| 125 | 474 | Episode 1440 | 1980-05-16 | 60 | |
| 126 | 475 | Episode 1441 | 1980-05-19 | 60 | |
| 127 | 476 | Episode 1442 | 1980-05-20 | 60 | |
| 128 | 477 | Episode 1443 | 1980-05-21 | 60 | |
| 129 | 478 | Episode 1444 | 1980-05-22 | 60 | |
| 130 | 479 | Episode 1445 | 1980-05-23 | 60 | |
Season 12
| Episode No. | No. Overall | Title | Airdate | Runtime | Summary |
| --- | --- | --- | --- | --- | --- |
| 1 | 480 | Episode 1446 | 1980-11-24 | 60 | |
| 2 | 481 | Episode 1447 | 1980-11-25 | 60 | |
| 3 | 482 | Episode 1448 | 1980-11-26 | 60 | |
| 4 | 483 | Episode 1449 | 1980-11-27 | 60 | |
| 5 | 484 | Episode 1450 | 1980-11-28 | 60 | |
| 6 | 485 | Episode 1451 | 1980-12-01 | 60 | |
| 7 | 486 | Episode 1452 | 1980-12-02 | 60 | |
| 8 | 487 | Episode 1453 | 1980-12-03 | 60 | |
| 9 | 488 | Episode 1454 | 1980-12-04 | 60 | |
| 10 | 489 | Episode 1455 | 1980-12-05 | 60 | |
| 11 | 490 | Episode 1456 | 1980-12-08 | 60 | |
| 12 | 491 | Episode 1457 | 1980-12-09 | 60 | |
| 13 | 492 | Episode 1458 | 1980-12-10 | 60 | |
| 14 | 493 | Episode 1459 | 1980-12-11 | 60 | |
| 15 | 494 | Episode 1460 | 1980-12-12 | 60 | |
| 16 | 495 | Episode 1461 | 1980-12-15 | 60 | |
| 17 | 496 | Episode 1462 | 1980-12-16 | 60 | |
| 18 | 497 | Episode 1463 | 1980-12-17 | 60 | |
| 19 | 498 | Episode 1464 | 1980-12-18 | 60 | |
| 20 | 499 | Episode 1465 | 1980-12-19 | 60 | |
| 21 | 500 | Episode 1466 | 1980-12-22 | 60 | |
| 22 | 501 | Episode 1467 | 1980-12-23 | 60 | |
| 23 | 502 | Episode 1468 | 1980-12-24 | 60 | |
| 24 | 503 | Episode 1469 | 1980-12-25 | 60 | |
| 25 | 504 | Episode 1470 | 1980-12-26 | 60 | |
| 26 | 505 | Episode 1471 | 1980-12-29 | 60 | |
| 27 | 506 | Episode 1472 | 1980-12-30 | 60 | |
| 28 | 507 | Episode 1473 | 1980-12-31 | 60 | |
| 29 | 508 | Episode 1474 | 1981-01-01 | 60 | |
| 30 | 509 | Episode 1475 | 1981-01-02 | 60 | |
| 31 | 510 | Episode 1476 | 1981-01-05 | 60 | |
| 32 | 511 | Episode 1477 | 1981-01-06 | 60 | |
| 33 | 512 | Episode 1478 | 1981-01-07 | 60 | |
| 34 | 513 | Episode 1479 | 1981-01-08 | 60 | |
| 35 | 514 | Episode 1480 | 1981-01-09 | 60 | |
| 36 | 515 | Episode 1481 | 1981-01-12 | 60 | |
| 37 | 516 | Episode 1482 | 1981-01-13 | 60 | |
| 38 | 517 | Episode 1483 | 1981-01-14 | 60 | |
| 39 | 518 | Episode 1484 | 1981-01-15 | 60 | |
| 40 | 519 | Episode 1485 | 1981-01-16 | 60 | |
| 41 | 520 | Episode 1486 | 1981-01-19 | 60 | |
| 42 | 521 | Episode 1487 | 1981-01-20 | 60 | |
| 43 | 522 | Episode 1488 | 1981-01-21 | 60 | |
| 44 | 523 | Episode 1489 | 1981-01-22 | 60 | |
| 45 | 524 | Episode 1490 | 1981-01-23 | 60 | |
| 46 | 525 | Episode 1491 | 1981-01-26 | 60 | |
| 47 | 526 | Episode 1492 | 1981-01-27 | 60 | |
| 48 | 527 | Episode 1493 | 1981-01-28 | 60 | |
| 49 | 528 | Episode 1494 | 1981-01-29 | 60 | |
| 50 | 529 | Episode 1495 | 1981-01-30 | 60 | |
| 51 | 530 | Episode 1496 | 1981-02-02 | 60 | |
| 52 | 531 | Episode 1497 | 1981-02-03 | 60 | |
| 53 | 532 | Episode 1498 | 1981-02-04 | 60 | |
| 54 | 533 | Episode 1499 | 1981-02-05 | 60 | |
| 55 | 534 | Episode 1500 | 1981-02-06 | 60 | |
| 56 | 535 | Episode 1501 | 1981-02-09 | 60 | |
| 57 | 536 | Episode 1502 | 1981-02-10 | 60 | |
| 58 | 537 | Episode 1503 | 1981-02-11 | 60 | |
| 59 | 538 | Episode 1504 | 1981-02-12 | 60 | |
| 60 | 539 | Episode 1505 | 1981-02-13 | 60 | |
| 61 | 540 | Episode 1506 | 1981-02-16 | 60 | |
| 62 | 541 | Episode 1507 | 1981-02-17 | 60 | |
| 63 | 542 | Episode 1508 | 1981-02-18 | 60 | |
| 64 | 543 | Episode 1509 | 1981-02-19 | 60 | |
| 65 | 544 | Episode 1510 | 1981-02-20 | 60 | |
| 66 | 545 | Episode 1511 | 1981-02-23 | 60 | |
| 67 | 546 | Episode 1512 | 1981-02-24 | 60 | |
| 68 | 547 | Episode 1513 | 1981-02-25 | 60 | |
| 69 | 548 | Episode 1514 | 1981-02-26 | 60 | |
| 70 | 549 | Episode 1515 | 1981-02-27 | 60 | |
| 71 | 550 | Episode 1516 | 1981-03-02 | 60 | |
| 72 | 551 | Episode 1517 | 1981-03-03 | 60 | |
| 73 | 552 | Episode 1518 | 1981-03-04 | 60 | |
| 74 | 553 | Episode 1519 | 1981-03-05 | 60 | |
| 75 | 554 | Episode 1520 | 1981-03-06 | 60 | |
| 76 | 555 | Episode 1521 | 1981-03-09 | 60 | |
| 77 | 556 | Episode 1522 | 1981-03-10 | 60 | |
| 78 | 557 | Episode 1523 | 1981-03-11 | 60 | |
| 79 | 558 | Episode 1524 | 1981-03-12 | 60 | |
| 80 | 559 | Episode 1525 | 1981-03-13 | 60 | |
| 81 | 560 | Episode 1526 | 1981-03-16 | 60 | |
| 82 | 561 | Episode 1527 | 1981-03-17 | 60 | |
| 83 | 562 | Episode 1528 | 1981-03-18 | 60 | |
| 84 | 563 | Episode 1529 | 1981-03-19 | 60 | |
| 85 | 564 | Episode 1530 | 1981-03-20 | 60 | |
| 86 | 565 | Episode 1531 | 1981-03-23 | 60 | |
| 87 | 566 | Episode 1532 | 1981-03-24 | 60 | |
| 88 | 567 | Episode 1533 | 1981-03-25 | 60 | |
| 89 | 568 | Episode 1534 | 1981-03-26 | 60 | |
| 90 | 569 | Episode 1535 | 1981-03-27 | 60 | |
| 91 | 570 | Episode 1536 | 1981-03-30 | 60 | |
| 92 | 571 | Episode 1537 | 1981-03-31 | 60 | |
| 93 | 572 | Episode 1538 | 1981-04-01 | 60 | |
| 94 | 573 | Episode 1539 | 1981-04-02 | 60 | |
| 95 | 574 | Episode 1540 | 1981-04-03 | 60 | |
| 96 | 575 | Episode 1541 | 1981-04-06 | 60 | |
| 97 | 576 | Episode 1542 | 1981-04-07 | 60 | |
| 98 | 577 | Episode 1543 | 1981-04-08 | 60 | |
| 99 | 578 | Episode 1544 | 1981-04-09 | 60 | |
| 100 | 579 | Episode 1545 | 1981-04-10 | 60 | |
| 101 | 580 | Episode 1546 | 1981-04-13 | 60 | |
| 102 | 581 | Episode 1547 | 1981-04-14 | 60 | |
| 103 | 582 | Episode 1548 | 1981-04-15 | 60 | |
| 104 | 583 | Episode 1549 | 1981-04-16 | 60 | |
| 105 | 584 | Episode 1550 | 1981-04-17 | 60 | |
| 106 | 585 | Episode 1551 | 1981-04-20 | 60 | |
| 107 | 586 | Episode 1552 | 1981-04-21 | 60 | |
| 108 | 587 | Episode 1553 | 1981-04-22 | 60 | |
| 109 | 588 | Episode 1554 | 1981-04-23 | 60 | |
| 110 | 589 | Episode 1555 | 1981-04-24 | 60 | |
| 111 | 590 | Episode 1556 | 1981-04-27 | 60 | |
| 112 | 591 | Episode 1557 | 1981-04-28 | 60 | |
| 113 | 592 | Episode 1558 | 1981-04-29 | 60 | |
| 114 | 593 | Episode 1559 | 1981-04-30 | 60 | |
| 115 | 594 | Episode 1560 | 1981-05-01 | 60 | |
| 116 | 595 | Episode 1561 | 1981-05-04 | 60 | |
| 117 | 596 | Episode 1562 | 1981-05-05 | 60 | |
| 118 | 597 | Episode 1563 | 1981-05-06 | 60 | |
| 119 | 598 | Episode 1564 | 1981-05-07 | 60 | |
| 120 | 599 | Episode 1565 | 1981-05-08 | 60 | |
| 121 | 600 | Episode 1566 | 1981-05-11 | 60 | |
| 122 | 601 | Episode 1567 | 1981-05-12 | 60 | |
| 123 | 602 | Episode 1568 | 1981-05-13 | 60 | |
| 124 | 603 | Episode 1569 | 1981-05-14 | 60 | |
| 125 | 604 | Episode 1570 | 1981-05-15 | 60 | |
| 126 | 605 | Episode 1571 | 1981-05-18 | 60 | |
| 127 | 606 | Episode 1572 | 1981-05-19 | 60 | |
| 128 | 607 | Episode 1573 | 1981-05-20 | 60 | |
| 129 | 608 | Episode 1574 | 1981-05-21 | 60 | |
| 130 | 609 | Episode 1575 | 1981-05-22 | 60 | |
Season 13
| Episode No. | No. Overall | Title | Airdate | Runtime | Summary |
| --- | --- | --- | --- | --- | --- |
| 1 | 610 | Birdwatchers | 1981-11-23 | 30 | |
Season 14
| Episode No. | No. Overall | Title | Airdate | Runtime | Summary |
| --- | --- | --- | --- | --- | --- |
| 1 | 611 | Episode 1706 | 1982-11-22 | 60 | |
| 2 | 612 | Episode 1707 | 1982-11-23 | 60 | |
| 3 | 613 | Episode 1708 | 1982-11-24 | 60 | |
| 4 | 614 | Episode 1709 | 1982-11-25 | 60 | |
| 5 | 615 | Episode 1710 | 1982-11-26 | 60 | |
| 31 | 616 | Bob Gives Music Lessons | 1983-01-03 | 60 | |
Season 15
| Episode No. | No. Overall | Title | Airdate | Runtime | Summary |
| --- | --- | --- | --- | --- | --- |
| 1 | 617 | Gordon and Snuffy Run the NYC Marathon | 1983-11-21 | 60 | |
| 4 | 618 | Saying Goodbye to Mr. Hooper | 1983-11-24 | 60 | |
| 19 | 619 | The Ten Commandments of Health | 1983-12-15 | 30 | |
| 31 | 620 | Show 1836 | 1983-11-21 | 60 | |
| 32 | 621 | Show 1837 | 1983-11-22 | 60 | |
| 33 | 622 | Show 1838 | 1983-11-23 | 60 | |
| 34 | 623 | Show 1839 | 1983-11-24 | 60 | |
| 35 | 624 | Show 1840 | 1983-11-25 | 60 | |
| 36 | 625 | Show 1841 | 1983-11-28 | 60 | |
| 37 | 626 | Show 1842 | 1983-11-29 | 60 | |
| 38 | 627 | Show 1843 | 1983-11-30 | 60 | |
| 39 | 628 | Show 1844 | 1983-12-01 | 60 | |
| 40 | 629 | Show 1845 | 1983-12-02 | 60 | |
| 64 | 630 | Cookie Monster in Disguise | 1984-02-16 | 30 | |
| 98 | 631 | The New Computer | 1984-04-04 | 60 | |
| 114 | 632 | Remembering Mr. Hooper's Egg Cream | 1984-04-26 | 30 | |
| 117 | 633 | Kermit Sings! | 1984-05-01 | 30 | |
| 121 | 634 | Get Out and Vote | 1984-05-08 | 30 | |
| 122 | 635 | Luis' Birthday | 1984-05-09 | 30 | |
Season 16
| Episode No. | No. Overall | Title | Airdate | Runtime | Summary |
| --- | --- | --- | --- | --- | --- |
| 31 | 636 | Show 1966 | 1984-11-19 | 60 | |
| 32 | 637 | Show 1967 | 1984-11-20 | 60 | |
| 33 | 638 | Show 1999 | 1985-01-03 | 60 | |
| 34 | 639 | Show 2000 | 1985-01-04 | 60 | |
| 35 | 640 | Show 2001 | 1985-01-07 | 60 | |
Season 17
| Episode No. | No. Overall | Title | Airdate | Runtime | Summary |
| --- | --- | --- | --- | --- | --- |
| 32 | 641 | Show 2096 | 1985-11-18 | 60 | |
| 33 | 642 | Show 2097 | 1985-11-19 | 60 | |
| 34 | 643 | Show 2098 | 1985-11-20 | 60 | |
Season 18
| Episode No. | No. Overall | Title | Airdate | Runtime | Summary |
| --- | --- | --- | --- | --- | --- |
| 8 | 644 | Episode 2233 | 1986-11-26 | 60 | |
| 13 | 645 | Episode 2238 | 1986-12-03 | 60 | |
Season 19
| Episode No. | No. Overall | Title | Airdate | Runtime | Summary |
| --- | --- | --- | --- | --- | --- |
| 31 | 646 | Visit to the Bronx Zoo | 1987-11-16 | 60 | |
| 49 | 647 | Episode 2404 - Maria and Luis fall in love | 1988-01-21 | 60 | |
| 50 | 648 | Episode 2404 | 1988-01-22 | 30 | |
| 126 | 649 | Episode 2481 | 1988-05-09 | 60 | |
| 130 | 650 | Episode 2485 - Maria and Luis' Wedding | 1988-05-13 | 60 | |
Season 20
| Episode No. | No. Overall | Title | Airdate | Runtime | Summary |
| --- | --- | --- | --- | --- | --- |
| 9 | 651 | Episode 2494 | 1988-12-01 | 60 | |
| 10 | 652 | Episode 2495 | 1988-12-02 | 60 | |
| 11 | 653 | Bobby McFerrin Sings the Alphabet | 1988-12-05 | 60 | |
| 14 | 654 | Episode 2499 | 1988-12-08 | 60 | |
| 15 | 655 | Episode 2500 | 1988-12-09 | 60 | |
| 18 | 656 | Episode 2506 | 1988-12-19 | 60 | |
| 20 | 657 | Episode 2517 | 1989-01-03 | 60 | |
| 21 | 658 | Early Elmo | 1988-12-12 | 30 | |
| 25 | 659 | Episode 2558 - Maria goes to the maternity clinic | 1989-03-01 | 60 | |
| 30 | 660 | Episode 2574 - Pregnancy Maria's mother visits from Puerto Rico | 1989-03-23 | 60 | |
| 32 | 661 | Lena Horne Sings with Grover | 1988-12-27 | 30 | |
| 47 | 662 | Eipsode 2598 | 1989-04-26 | 60 | |
| 113 | 663 | Guy Smiley on Safari | 1989-04-19 | 30 | |
| 129 | 664 | Episode 2614 | 1989-05-18 | 60 | |
| 130 | 665 | Episode 2615 - Birth of Gabriela | 1989-05-19 | 60 | |
Season 21
| Episode No. | No. Overall | Title | Airdate | Runtime | Summary |
| --- | --- | --- | --- | --- | --- |
| 1 | 666 | Episode 2616 | 1989-11-13 | 60 | |
| 6 | 667 | Episode 2621 | 1989-11-20 | 60 | |
| 7 | 668 | Episode 2622 | 1989-11-21 | 60 | |
| 59 | 669 | Episode 2675 | 1990-02-02 | 60 | |
Season 22
| Episode No. | No. Overall | Title | Airdate | Runtime | Summary |
| --- | --- | --- | --- | --- | --- |
Season 23
| Episode No. | No. Overall | Title | Airdate | Runtime | Summary |
| --- | --- | --- | --- | --- | --- |
Season 24
| Episode No. | No. Overall | Title | Airdate | Runtime | Summary |
| --- | --- | --- | --- | --- | --- |
Season 25
| Episode No. | No. Overall | Title | Airdate | Runtime | Summary |
| --- | --- | --- | --- | --- | --- |
| 1 | 670 | Around the Corner | 1993-11-22 | 30 | |
| 2 | 671 | Dancing Ruthie | 1993-11-23 | 30 | |
| 36 | 672 | The Triangle Lover's Success Story | 1994-01-10 | 30 | |
| 39 | 673 | Wanda the Word Fairy Visits (Repeat) | 1994-01-13 | 30 | |
| 105 | 674 | Country Icon Johnny Cash Sings a Tall Tale | 1994-04-15 | 30 | |
Season 26
| Episode No. | No. Overall | Title | Airdate | Runtime | Summary |
| --- | --- | --- | --- | --- | --- |
| 109 | 675 | Episode 3374 | 1995-04-20 | 60 | |
Season 27
| Episode No. | No. Overall | Title | Airdate | Runtime | Summary |
| --- | --- | --- | --- | --- | --- |
| 39 | 676 | Big Bird Has Birdy Pox | 1996-01-11 | 30 | |
| 107 | 677 | Big Bird Bowling Ball (Repeat) | 1996-04-16 | 30 | |
Season 28
| Episode No. | No. Overall | Title | Airdate | Runtime | Summary |
| --- | --- | --- | --- | --- | --- |
| 86 | 678 | The Art Dealer | 1997-03-17 | 30 | |
Season 29
| Episode No. | No. Overall | Title | Airdate | Runtime | Summary |
| --- | --- | --- | --- | --- | --- |
| 8 | 679 | Episode 847 | 1976-02-10 | 60 | |
| 67 | 680 | Snuffy Takes Tap (Repeat) | 1998-02-17 | 30 | |
| 68 | 681 | Big Bird Wants to be a Dancer (Repeat) | 1998-02-16 | 30 | |
| 70 | 682 | Prairie Dawn Gives Maria the Gift of Music | 1998-02-20 | 30 | |
| 123 | 683 | Telly and Baby Bear Camp Out on Mount Bear | 1998-05-06 | 30 | |
Season 30
| Episode No. | No. Overall | Title | Airdate | Runtime | Summary |
| --- | --- | --- | --- | --- | --- |
| 1 | 684 | Birdketeers | 1998-11-16 | 60 | |
| 2 | 685 | Gina Studies to be a Veterinarian | 1998-11-17 | 60 | |
Season 31
| Episode No. | No. Overall | Title | Airdate | Runtime | Summary |
| --- | --- | --- | --- | --- | --- |
| 56 | 686 | Papa Bear's Perpetual Porridge Machine | 2000-05-01 | 30 | |
Season 32
| Episode No. | No. Overall | Title | Airdate | Runtime | Summary |
| --- | --- | --- | --- | --- | --- |
| 2 | 687 | Salsa Party On Sesame Street | 2001-01-02 | 60 | |
| 31 | 688 | Birthday Porridge | 2001-01-01 | 60 | |
| 32 | 689 | Sesame Salsa | 2001-01-02 | 60 | |
| 3928 | 690 | Nursery Rhyme Day | 2009-09-09 | 60 | |
Season 33
| Episode No. | No. Overall | Title | Airdate | Runtime | Summary |
| --- | --- | --- | --- | --- | --- |
| 20 | 691 | Elmofante | 2002-03-01 | 30 | |
| 31 | 692 | Elmo Visits The Firehouse | 2002-02-04 | 60 | |
| 33 | 693 | Making Pictures for Snuffy's Grandma | 2002-03-20 | 30 | |
| 36 | 694 | Episode 4016 | 2002-03-25 | 60 | |
Season 34
| Episode No. | No. Overall | Title | Airdate | Runtime | Summary |
| --- | --- | --- | --- | --- | --- |
| 1 | 695 | Sesame Street Sings Karaoke | 2003-04-07 | 30 | |
| 2 | 696 | Elmo Falls In Love With Gina | 2003-04-08 | 30 | |
| 3 | 697 | Cookie Hood | 2003-04-09 | 30 | |
| 4 | 698 | Bert's Birthday | 2003-04-10 | 60 | |
| 5 | 699 | The Big Bad Wolf's Brother, Leonard | 2003-04-11 | 30 | |
| 6 | 700 | Elmo Learns About Chess | 2003-04-14 | 30 | |
| 7 | 701 | Super Grover's New Cape | 2003-04-15 | 30 | |
| 8 | 702 | Big Bird Writes a Story | 2003-04-16 | 30 | |
| 9 | 703 | Elmo and Zoe Pretend to be Aliens | 2003-04-17 | 30 | |
| 10 | 704 | Zoe's T Party | 2003-04-18 | 30 | |
| 11 | 705 | Oscar Wants A New Place to Live | 2003-04-21 | 30 | |
| 12 | 706 | Fish-Sitters for Dorothy | 2003-04-22 | 30 | |
| 13 | 707 | Elmo and Zoe Search for Rocco | 2003-04-23 | 30 | |
| 14 | 708 | Gabi, Zoe and Elmo Make Kites | 2003-04-24 | 30 | |
| 15 | 709 | Cookie Monster Gets the Cookie Flu | 2003-04-25 | 30 | |
| 16 | 710 | Elmo and Rosita's Musical Playdate | 2003-04-28 | 30 | |
| 17 | 711 | Telly is Afraid He'll Hurt Baby Bear | 2003-04-29 | 30 | |
| 18 | 712 | Rosita Meets a Frog Wearing a Crown | 2003-04-30 | 30 | |
| 19 | 713 | Zoe and Stinky Write a Story | 2003-05-01 | 30 | |
| 20 | 714 | Zoe's New Tutu Gets Stuck in the Tree | 2003-05-02 | 30 | |
| 21 | 715 | Telly Cares for a Duckling | 2003-05-05 | 30 | |
| 22 | 716 | Baby Bear and Telly Play with Bagpipes | 2003-05-06 | 30 | |
| 23 | 717 | Big Bird Waits for His Playdate with Snuffy | 2003-05-07 | 30 | |
| 24 | 718 | Baby Bear Worries About His Future Sibling (1) | 2003-05-08 | 30 | |
| 25 | 719 | Curly Bear is Born (2) | 2003-05-09 | 30 | |
| 26 | 720 | Curly Bear Comes Home (3) | 2003-05-10 | 30 | |
| 31 | 721 | Bert's Birthday | 2003-04-11 | 30 | |
| 32 | 722 | Big Bad Wolf's Brother Is Falsely Accused | 2003-04-12 | 60 | |
| 33 | 723 | Super Grover's Cape | 2005-04-16 | 60 | |
Season 35
| Episode No. | No. Overall | Title | Airdate | Runtime | Summary |
| --- | --- | --- | --- | --- | --- |
| 1 | 724 | Sesame Street Presents: The Street We Live On | 2004-02-15 | 60 | |
| 2 | 725 | Best Pet in the World | 2004-04-06 | 60 | |
| 3 | 726 | Curly Doesn't Like Porridge | 2004-04-07 | 60 | |
| 4 | 727 | Alan's Vacation Replacement | 2004-04-08 | 60 | |
| 5 | 728 | Cinderella's Fairy Godmother's Mistake | 2004-04-09 | 60 | |
| 6 | 729 | Little Furry Red Monster Parade | 2004-04-12 | 60 | |
| 7 | 730 | Elmo's Chicken Dream | 2004-04-13 | 60 | |
| 8 | 731 | Rocco's New Dance | 2004-04-14 | 60 | |
| 9 | 732 | The Sesame Street Square Game | 2004-04-15 | 60 | |
| 10 | 733 | The New Four Bears Story | 2004-04-16 | 60 | |
| 11 | 734 | Gordon, Miles, and Grandpa's Music | 2004-04-19 | 60 | |
| 12 | 735 | Telly Falls from His Pogo Stick | 2004-04-20 | 60 | |
| 13 | 736 | Snuffy's Invisible part 1 | 2004-04-21 | 60 | |
| 18 | 737 | Telly's Letter Dilemma | 2004-04-28 | 60 | |
Season 36
| Episode No. | No. Overall | Title | Airdate | Runtime | Summary |
| --- | --- | --- | --- | --- | --- |
| 1 | 738 | Telly Learns How to Catch a Ball | 2005-04-04 | 60 | |
| 2 | 739 | The Banana in the Stone | 2005-04-05 | 60 | |
| 3 | 740 | Health Food Game Show | 2005-04-06 | 60 | |
| 4 | 741 | Birdseed Cookies For Granny | 2005-04-07 | 60 | |
| 5 | 742 | The True Story of The Three Bears | 2005-04-08 | 60 | |
| 6 | 743 | Look Up In The Sky It's Snuffy?! | 2005-04-11 | 60 | |
| 7 | 744 | American Fruit Stand | 2005-04-12 | 60 | |
| 8 | 745 | The Moon Is Not A Cookie ! | 2005-04-13 | 60 | |
| 9 | 746 | Snuffy Learns To Dance | 2005-04-14 | 60 | |
| 10 | 747 | Big Bird, Snuffy and Friends Hike | 2005-04-15 | 60 | |
| 11 | 748 | Baby Bear's First Day of School | 2005-04-18 | 60 | |
| 12 | 749 | Telly Learns The Grouchketeer Cheer | 2005-04-19 | 60 | |
| 13 | 750 | The Big Bad Wolf Goes On Vacation | 2005-04-20 | 60 | |
| 14 | 751 | Mexico Street!? | 2005-09-08 | 60 | |
| 15 | 752 | Rock-sitter for Rocco | 2005-09-09 | 60 | |
| 16 | 753 | Goldilocks Takes Over Nursery Rhymes | 2005-09-12 | 60 | |
| 17 | 754 | Elmo's And Zoe's Scientific Exploration | 2005-06-01 | 60 | |
| 18 | 755 | What Happens Next? | 2005-06-20 | 60 | |
| 19 | 756 | Elmo and Zoe Claim A Ball | 2005-09-20 | 60 | |
| 20 | 757 | Grover the Veterinarian | 2005-09-02 | 60 | |
| 21 | 758 | Telly's and Baby Bear's Story | 2005-09-26 | 60 | |
| 22 | 759 | Donald Grump Looks for An Apprentice | 2005-09-28 | 60 | |
| 23 | 760 | Sesame Street Loves You, Super Grover! | 2005-09-30 | 60 | |
| 24 | 761 | Sesame Street Learns to Sign | 2005-10-04 | 60 | |
| 25 | 762 | The Adventures of Little Big Bird: Part 1 | 2005-12-29 | 60 | |
| 26 | 763 | The Adventures of Little Big Bird: Part 2 | 2005-12-30 | 60 | |
Season 37
| Episode No. | No. Overall | Title | Airdate | Runtime | Summary |
| --- | --- | --- | --- | --- | --- |
| 1 | 764 | A New Friend On Sesame Street | 2006-08-14 | 60 | |
| 2 | 765 | Show and Tell Elmo | 2006-08-15 | 60 | |
| 3 | 766 | Cookie World! | 2006-08-16 | 60 | |
| 4 | 767 | Elmo Learns About School | 2006-08-17 | 60 | |
| 5 | 768 | Herb, The Dinosaur, Comes To Sesame Street | 2006-08-18 | 60 | |
| 6 | 769 | Snow White & The 6 Dwarves | 2006-08-22 | 60 | |
| 7 | 770 | Happy Anniversary Luis & Maria | 2006-08-24 | 60 | |
| 8 | 771 | Mr. Alan's School | 2006-08-28 | 60 | |
| 9 | 772 | Elmo's Adventures With The Letter J | 2006-08-30 | 60 | |
| 10 | 773 | It's Time For Ask Oscar! | 2006-09-01 | 60 | |
| 11 | 774 | The Importance of Adults | 2006-09-05 | 60 | |
| 12 | 775 | The Three Astro Bears | 2006-09-06 | 60 | |
| 13 | 776 | Fantastic Freddy! | 2006-09-07 | 60 | |
| 14 | 777 | Healthy Food Pageant | 2006-09-12 | 60 | |
| 15 | 778 | Baby Bear's Great Invention! | 2006-09-13 | 60 | |
| 16 | 779 | Slimey The Hero! | 2006-09-14 | 60 | |
| 17 | 780 | The Alphabet Road Show | 2006-09-18 | 60 | |
| 18 | 781 | Happy Birthday Rocco! | 2006-09-20 | 60 | |
| 19 | 782 | Oscar Loves Cranky | 2006-09-21 | 60 | |
| 20 | 783 | Zoe's Hairytale | 2006-09-26 | 60 | |
| 21 | 784 | The What Comes Next Game! | 2006-09-27 | 60 | |
| 22 | 785 | Gina Adopts A Baby Part 1 | 2006-04-16 | 60 | |
| 23 | 786 | Gina Adopts A Baby Part 2 | 2006-04-19 | 60 | |
| 24 | 787 | Gina Adopts A Baby Part 3 | 2006-05-01 | 60 | |
| 25 | 788 | National Try A New Food Day! | 2006-11-09 | 60 | |
| 26 | 789 | The Sloppy Jalopy & The Nastycar Races! | 2006-11-10 | 60 | |
Season 38
| Episode No. | No. Overall | Title | Airdate | Runtime | Summary |
| --- | --- | --- | --- | --- | --- |
| 1 | 790 | Elmo & The Bookaneers | 2007-08-13 | 60 | |
| 2 | 791 | A New Helper At Hoopers Store | 2007-08-14 | 60 | |
| 3 | 792 | The Wild Adventures of Telly & Baby Bear | 2007-08-15 | 60 | |
| 4 | 793 | Elmo's Favorite Book | 2007-08-16 | 60 | |
| 5 | 794 | The P Game | 2007-08-17 | 60 | |
| 6 | 795 | Dancing Day on Sesame Street | 2007-08-21 | 60 | |
| 7 | 796 | The Pretend Tricycle | 2007-08-23 | 60 | |
| 8 | 797 | Zero The Hero | 2007-08-27 | 60 | |
| 9 | 798 | The Tale of Sleepy Grouchy | 2007-08-29 | 60 | |
| 10 | 799 | Baby Bear....Triangle Lover of the Day? | 2007-08-31 | 60 | |
| 11 | 800 | Fairytale Emergencies | 2007-09-04 | 60 | |
| 12 | 801 | Pretend Family | 2007-09-06 | 60 | |
| 13 | 802 | Gabi, Telly, and Zoe Have a Picnic | 2007-09-10 | 60 | |
| 14 | 803 | Elmo's Letter To Abby (Chris Helps Elmo Write a Letter) | 2007-09-12 | 60 | |
| 15 | 804 | 1,2,3 & 4 Friend Song (Big Bird, Elmo & Abby, Song for 3) | 2007-09-14 | 60 | |
| 16 | 805 | Telly Helps Gordon Play Golf | 2007-09-18 | 60 | |
| 17 | 806 | Slimey & The Worm Cup! (The Worm Cup Games) | 2007-09-20 | 60 | |
| 18 | 807 | A Shaggy Snufflesaurus (Elmo Wishes for a Pet Dinosaur) | 2007-09-24 | 60 | |
| 19 | 808 | Maria the Chicken? (Zoe and Rosita Find Abby's Magic Wand) | 2007-09-26 | 60 | |
| 20 | 809 | The Amazing Alphabet Race | 2007-09-28 | 60 | |
| 21 | 810 | Ralphie the Parrot Flies Away | 2007-10-02 | 60 | |
| 22 | 811 | Elmo Learns To Bowl (Chris Teaches Elmo How to Bowl) | 2007-10-05 | 60 | |
| 23 | 812 | Abby Learns To Make Believe (Elmo Shows Abby How to Pretend) | 2007-10-08 | 60 | |
| 24 | 813 | Elmo Learns About Growing Up (Elmo Is Jealous of Marco) | 2007-10-10 | 60 | |
| 25 | 814 | Hide & Go Dance? (Rosita Gets Upset at Zoe & Abby) | 2007-10-12 | 60 | |
| 26 | 815 | Grouch News Network! (Oscar hosts Grouch News Network) | 2007-10-16 | 60 | |
Season 39
| Episode No. | No. Overall | Title | Airdate | Runtime | Summary |
| --- | --- | --- | --- | --- | --- |
| 1 | 816 | The Golden Triangle of Destiny | 2008-08-11 | 60 | |
| 2 | 817 | Telly's New Shoes | 2008-08-12 | 60 | |
| 3 | 818 | Sock Chaos at the Laundromat | 2008-08-13 | 60 | |
| 4 | 819 | Leela's Sesame Street Video | 2008-08-14 | 60 | |
| 5 | 820 | Firefly Show | 2008-08-15 | 60 | |
| 6 | 821 | Max the Magician | 2008-08-18 | 60 | |
| 7 | 822 | Annual Triangle Toss | 2008-08-20 | 60 | |
| 8 | 823 | Elmo and Zoe's Hat Contest | 2008-08-22 | 60 | |
| 9 | 824 | Telly the Tiebreaker | 2008-09-22 | 60 | |
| 10 | 825 | Curly Bear Chases Birthday Cake | 2008-09-24 | 60 | |
| 11 | 826 | Big Bird and Snuffy Talent Show | 2008-09-26 | 60 | |
| 12 | 827 | Number 6 Games | 2008-09-30 | 60 | |
| 13 | 828 | Abby Thinks Oscar is a Prince | 2008-10-07 | 60 | |
| 14 | 829 | Big Bird's Nest Sale | 2008-10-02 | 60 | |
| 15 | 830 | Slimey Adopts a Pet Bug | 2008-10-07 | 60 | |
| 16 | 831 | Elmo Steps In for Super Grover | 2008-10-08 | 60 | |
| 17 | 832 | Abby's First Sleepover | 2008-10-10 | 60 | |
| 18 | 833 | Three Cheers for Us | 2008-10-13 | 60 | |
| 19 | 834 | Sesame Street Bird Games | 2008-10-20 | 60 | |
| 20 | 835 | Elmo Wants to Be Like Gordon | 2008-10-22 | 60 | |
| 21 | 836 | Mine-itis on Sesame Street | 2008-10-24 | 60 | |
| 22 | 837 | Hurry Up You're Running Out of Time | 2008-10-29 | 60 | |
| 23 | 838 | Maria the Cowgirl | 2008-10-30 | 60 | |
| 24 | 839 | The Cookie Touch | 2008-11-03 | 60 | |
| 25 | 840 | The Help-O-Bots | 2008-11-05 | 60 | |
| 26 | 841 | Baby Bear's New Baby Sitter | 2008-11-07 | 60 | |
Season 40
| Episode No. | No. Overall | Title | Airdate | Runtime | Summary |
| --- | --- | --- | --- | --- | --- |
| 1 | 842 | Frankly It's Becoming a Habitat | 2009-11-10 | 60 | |
| 2 | 843 | Cowmonster Pair | 2009-11-11 | 60 | |
| 3 | 844 | Baby Bear is Afraid of Bees | 2009-11-12 | 60 | |
| 4 | 845 | Wild Nature Survivor Guy | 2009-11-13 | 60 | |
| 5 | 846 | Abby Makes Seasons Change | 2009-11-16 | 60 | |
| 6 | 847 | Y a Quest? Y Not | 2009-11-17 | 60 | |
| 7 | 848 | Bears Try to Hibernate | 2009-11-18 | 60 | |
| 8 | 849 | Stinky's Annual Birthday Flower | 2009-11-19 | 60 | |
| 9 | 850 | Elmo Finds a Baby Bird | 2009-11-20 | 60 | |
| 10 | 851 | Grouch Messing Machine | 2009-11-24 | 60 | |
| 11 | 852 | The Cookie Tree | 2009-11-27 | 60 | |
| 12 | 853 | Mary, Mary Quite Contrary | 2009-11-30 | 60 | |
| 13 | 854 | Abby Has the Sparkle Fairy Freckles | 2009-12-02 | 60 | |
| 14 | 855 | The Rainbow Show | 2009-12-04 | 60 | |
| 15 | 856 | Amphibian Show | 2009-12-22 | 60 | |
| 16 | 857 | Camping Show | 2009-12-24 | 60 | |
| 17 | 858 | Squirmadega Car Race | 2009-12-28 | 60 | |
| 18 | 859 | Jack's Big Jump | 2009-12-30 | 60 | |
| 19 | 860 | Inspected By 4 | 2010-01-01 | 60 | |
| 20 | 861 | Wing in a Sling | 2010-01-19 | 60 | |
| 21 | 862 | The Planet G | 2010-01-21 | 60 | |
| 22 | 863 | The Counting Booth | 2010-01-25 | 60 | |
| 23 | 864 | Tribute to Number Seven | 2010-01-27 | 60 | |
| 24 | 865 | Abby's Tricycle | 2010-01-29 | 60 | |
| 25 | 866 | Jacks Grows His Own Beanstalk | 2010-02-16 | 60 | |
| 26 | 867 | Princess Show | 2010-02-18 | 60 | |
Season 41
| Episode No. | No. Overall | Title | Airdate | Runtime | Summary |
| --- | --- | --- | --- | --- | --- |
| 1 | 868 | Camouflage Challenge | 2010-09-27 | 60 | |
| 2 | 869 | The Happy Scientists | 2010-09-28 | 60 | |
| 3 | 870 | Chicken About Thunderstorms | 2010-09-29 | 60 | |
| 4 | 871 | The Ironing Monster | 2010-09-30 | 60 | |
| 5 | 872 | What's That Noise | 2010-10-01 | 60 | |
| 6 | 873 | The Furry Four | 2010-10-04 | 60 | |
| 7 | 874 | The Whoosh and Vanish Mystery | 2010-10-06 | 60 | |
| 8 | 875 | Music Magic | 2010-10-08 | 60 | |
| 9 | 876 | Bert's Pigeon Search | 2010-10-12 | 60 | |
| 10 | 877 | Up In The Air | 2010-10-14 | 60 | |
| 11 | 878 | Snuffle Sneeze | 2010-11-01 | 60 | |
| 12 | 879 | There's An App For That | 2010-11-03 | 60 | |
| 13 | 880 | The 'A' Team | 2010-11-05 | 60 | |
| 14 | 881 | Where's The Itsy Bitsy Spider? | 2010-11-09 | 60 | |
| 15 | 882 | Fetch The Letter 'I' | 2010-11-11 | 60 | |
| 16 | 883 | Rahki Road | 2010-11-26 | 60 | |
| 17 | 884 | Puddle Jumping | 2010-12-06 | 60 | |
| 18 | 885 | Saved By Super Foods | 2010-12-08 | 60 | |
| 19 | 886 | Twins Day on Sesame Street | 2010-12-10 | 60 | |
| 20 | 887 | Veggies Revolt | 2010-12-14 | 60 | |
| 21 | 888 | Sesame Street Fairy Tale Science Fair | 2010-12-16 | 60 | |
| 22 | 889 | Rock, Rock Band | 2010-12-27 | 60 | |
| 23 | 890 | Zoe Loves Rocco | 2010-12-28 | 60 | |
| 24 | 891 | Dirtballs | 2010-12-29 | 60 | |
| 25 | 892 | Grouch Mother's Day | 2010-12-30 | 60 | |
| 26 | 893 | Abby Tries and Tries Again | 2010-12-31 | 60 | |
Season 42
| Episode No. | No. Overall | Title | Airdate | Runtime | Summary |
| --- | --- | --- | --- | --- | --- |
| 1 | 894 | Failure to Launch | 2011-09-26 | 60 | |
| 2 | 895 | Rocco's Boat | 2011-09-27 | 60 | |
| 3 | 896 | The BubbleFest | 2011-09-28 | 60 | |
| 4 | 897 | Observe, Record, Annoy | 2011-09-29 | 60 | |
| 5 | 898 | The Shape O'Bots | 2011-09-30 | 60 | |
| 6 | 899 | Latinization of Marco | 2011-10-04 | 60 | |
| 7 | 900 | Humpty Dumpty's Big Break | 2011-10-07 | 60 | |
| 8 | 901 | Goodbye Pacifier | 2011-10-11 | 60 | |
| 9 | 902 | The Good Birds Club | 2011-10-17 | 60 | |
| 10 | 903 | Big Bad Wolf Huffs and Puffs Slimey | 2011-10-18 | 60 | |
| 11 | 904 | Baby Bear's Baby Doll | 2011-10-21 | 60 | |
| 12 | 905 | Elmo and the Monarch Butterfly | 2011-10-28 | 60 | |
| 13 | 906 | Siblings | 2011-11-09 | 60 | |
| 14 | 907 | Letter 'R' Mystery | 2011-11-11 | 60 | |
| 15 | 908 | Cast Iron Cooks | 2011-11-18 | 60 | |
| 16 | 909 | Getting Centered | 2011-11-25 | 60 | |
| 17 | 910 | A Prince of a Frog | 2011-12-01 | 60 | |
| 18 | 911 | Elmozilla | 2011-12-15 | 60 | |
| 19 | 912 | Super Maria | 2011-12-26 | 60 | |
| 20 | 913 | The Flood | 2011-12-29 | 60 | |
| 21 | 914 | Falling Leaves | 2011-12-30 | 60 | |
| 22 | 915 | The All Our Senses Club | 2012-01-04 | 60 | |
| 23 | 916 | What's in Big Bird's Nest? | 2012-01-19 | 60 | |
| 24 | 917 | Rhyming Block | 2012-01-25 | 60 | |
| 25 | 918 | Furry Potter | 2012-02-02 | 60 | |
| 26 | 919 | Elmo Wants to Have a Ball | 2012-02-06 | 60 | |
Season 43
| Episode No. | No. Overall | Title | Airdate | Runtime | Summary |
| --- | --- | --- | --- | --- | --- |
| 1 | 920 | Get Lost, Mr. Chips | 2012-09-24 | 60 | |
| 2 | 921 | The Good Sport | 2012-09-25 | 60 | |
| 3 | 922 | Hansel & Gretel's Playdate with Big Bird | 2012-09-26 | 60 | |
| 4 | 923 | Baby Bear Comes Clean | 2012-09-27 | 60 | |
| 5 | 924 | Me Am What Me Am | 2012-09-28 | 60 | |
| 7 | 925 | Brandies Is Looking For A Job | 2012-10-12 | 60 | |
| 8 | 926 | Don't Wake the Baby | 2012-10-18 | 60 | |
Season 44
| Episode No. | No. Overall | Title | Airdate | Runtime | Summary |
| --- | --- | --- | --- | --- | --- |
| 1 | 927 | Telly Gets Jealous | 2013-09-16 | 60 | |
| 2 | 928 | Don't Get Pushy | 2013-09-17 | 60 | |
| 3 | 929 | The Flower Show | 2013-09-18 | 60 | |
| 4 | 930 | Latino Festival | 2013-09-19 | 60 | |
| 5 | 931 | Simon Says | 2013-09-20 | 60 | |
| 6 | 932 | Help O Bots | 2013-09-26 | 60 | |
| 7 | 933 | Still Life with Cookie | 2013-10-03 | 60 | |
| 8 | 934 | Me Amigita Rosita | 2013-10-10 | 60 | |
| 9 | 935 | Leela's Cell Phone Addiction | 2013-10-17 | 60 | |
| 10 | 936 | Firefly Show | 2013-10-24 | 60 | |
| 11 | 937 | Count Tribute | 2013-10-31 | 60 | |
| 12 | 938 | Gotcha! | 2013-11-07 | 60 | |
| 13 | 939 | Big Bird's Nest Sale | 2013-11-14 | 60 | |
| 14 | 940 | The Wild Brunch | 2013-11-21 | 60 | |
| 15 | 941 | Rosita's Abuela | 2013-12-12 | 60 | |
| 16 | 942 | Baby Bear's New Sitter | 2013-12-19 | 60 | |
| 17 | 943 | Grandparents Celebration | 2014-01-09 | 60 | |
| 18 | 944 | The Princess Story | 2014-01-16 | 60 | |
| 19 | 945 | Judy and the Beast | 2013-01-23 | 60 | |
| 20 | 946 | Three Cheers for Us | 2014-01-30 | 60 | |
| 21 | 947 | The Pogo Games | 2014-02-07 | 60 | |
| 22 | 948 | Jack's Big Jump | 2014-02-05 | 60 | |
| 23 | 949 | Baby Bear Hates Wee Tee Ball | 2014-01-30 | 60 | |
| 24 | 950 | The Wedding Planner | 2014-02-20 | 60 | |
| 25 | 951 | Lights, Camera, Bert! | 2014-02-27 | 60 | |
| 26 | 952 | Every Plant that Ever Was | 2014-03-20 | 60 | |
Season 45
| Episode No. | No. Overall | Title | Airdate | Runtime | Summary |
| --- | --- | --- | --- | --- | --- |
| 0 | 953 | Christmas Eve on Sesame Street XLIV | 2013-11-30 | 60 | |
| 1 | 954 | School for Chickens | 2014-09-15 | 60 | |
| 2 | 955 | Bert's Training Wheels | 2014-09-16 | 60 | |
| 3 | 956 | Proud To Be Me | 2014-09-17 | 60 | |
| 4 | 957 | Numeric Con | 2014-09-18 | 60 | |
| 5 | 958 | The Enthusiastic Penelope Penguin | 2014-09-19 | 60 | |
| 6 | 959 | Fifteen's Quinceañera | 2014-10-06 | 60 | |
| 7 | 960 | A Bicycle Built by Two | 2014-10-08 | 60 | |
| 8 | 961 | Ernie's Dance Video | 2014-10-10 | 60 | |
| 9 | 962 | If Me Had That Wand | 2014-10-30 | 60 | |
| 10 | 963 | Calm Down and Think, Elmo | 2014-11-17 | 60 | |
| 11 | 964 | Peter Piper's Purpose | 2014-11-19 | 60 | |
| 12 | 965 | Big Bird Loses His Nest | 2014-11-21 | 60 | |
| 13 | 966 | Waiting for the Present | 2014-12-16 | 60 | |
| 14 | 967 | Oscar's Trash Savings Plan | 2015-01-12 | 60 | |
| 15 | 968 | Stinky's First Day of Preschool | 2015-01-13 | 60 | |
| 16 | 969 | Oscar's Clean Tuxedo | 2015-01-14 | 60 | |
| 17 | 970 | Elmo the Grouch | 2015-01-15 | 60 | |
| 18 | 971 | Friendship Day | 2015-02-17 | 60 | |
| 19 | 972 | Chaos at Hooper's Store | 2015-02-18 | 60 | |
| 20 | 973 | Bert's Sign Painting Challenge | 2015-02-19 | 60 | |
| 21 | 974 | Papa Bear Goes to Preschool | 2015-03-30 | 60 | |
| 22 | 975 | Jack B. Nimble Can't Sit Down | 2015-04-01 | 60 | |
| 23 | 976 | Upside Down Nursery Rhymes | 2015-04-03 | 60 | |
| 24 | 977 | Abby Schools in Cool | 2015-04-28 | 60 | |
| 25 | 978 | Grover Does It All | 2015-05-01 | 60 | |
| 26 | 979 | Everyday Magic | 2015-06-01 | 60 | |
Season 46
| Episode No. | No. Overall | Title | Airdate | Runtime | Summary |
| --- | --- | --- | --- | --- | --- |
| 1 | 980 | Bedtime Story | 2016-01-16 | 30 | While sleeping over Elmo's house, Abby learns how to change her bedtime routine to help her calm down before bedtime. |
| 2 | 981 | Mucko Polo, Grouch Explorer | 2016-01-16 | 30 | With Mucko Polo (Alan Cumming), Elmo, Abby, and Oscar use their five senses to explore and search for the grouchiest things on Sesame Street. |
| 3 | 982 | Grover's Street Safari | 2016-01-23 | 30 | Grover takes Elmo and his friends on a Sesame Street safari where they pretend to be all of the wild animals they see. |
| 4 | 983 | Saved by Superfoods | 2016-01-30 | 30 | Elmo and Grover learn that healthy foods provide energy and taste delicious. |
| 5 | 984 | Funny Farm | 2016-02-06 | 30 | Elmo, Abby, and Alan help Grover think like a farm animal so he can throw the perfect party for farm animals. |
| 6 | 985 | Valentine's Day | 2016-02-13 | 30 | It's Valentine's Day on Sesame Street! Elmo and Abby make valentines for each other and learn about the importance of friendship. |
| 7 | 986 | The Best Friend Band | 2016-02-20 | 30 | Elmo and Abby learn how to compromise and combine their two favorite songs, creating the Best Friend Song. |
| 8 | 987 | When Dinosaurs Walked Sesame Street | 2016-02-27 | 30 | Elmo, Chris, and their friends on Sesame Street have dressed up as dinosaurs. With help from Elmo's book, they learn that there are small and big dinosaurs, some dinosaurs are herbivores and some are carnivores and that Big Bird is a dinosaur! |
| 9 | 988 | What I Love About Art | 2016-03-05 | 30 | Telly learns that by using his imagination and experimenting, he can make art in lots of different ways. |
| 10 | 989 | Say Thank You to Your Face Day | 2016-03-12 | 30 | Elmo helps Abby, Grover, and Telly figure out how to say thank you to our nose, eyes, and mouth all at the same time. |
| 11 | 990 | Abby's Fairy Garden | 2016-03-19 | 30 | Abby is going to teach Elmo how to garden, but a gnome takes his seeds and flower pot. Abby and Elmo need to play memory games in order to get them back. |
| 12 | 991 | Elmo Steps in for Super Grover | 2016-03-26 | 30 | When Super Grover's new sidekick Horatio keeps getting stuck in doorways, Elmo has to answer the distress calls. |
| 13 | 992 | The Princess Story | 2016-04-02 | 30 | Rosita helps Abby and Zoe think outside the 'fairy tale' box as they imagine and make up a story together. |
| 14 | 993 | Enthusiastic Penelope Penguin | 2016-04-09 | 30 | Chris helps Penelope, an overly excited penguin, learn how to control herself and make new friends. |
| 15 | 994 | Birdie and the Beast | 2016-04-16 | 30 | Big Bird makes up a fairy tale about a bird named Birdie who helps a Beast learn how to be a good friend. Also featuring Elmo the Muscial-Prince. |
| 16 | 995 | Rocco's Playdate | 2016-04-23 | 30 | Elmo and Zoe use arts and crafts to help make a 'friend' for Zoe's pet rock, Rocco, to play with. Also featuring Murray had a lttle lamb, and Elmo's World-drawing. |
| 17 | 996 | Camping Show | 2016-04-30 | 30 | Elmo and Chris go camping in the woods near Sesame Street to relax and meet some new friends. |
| 18 | 997 | A Very Cookie Mother's Day | 2016-05-07 | 30 | Cookie Monster wants to give his mom the perfect Mother's Day gift, but first he needs to learn how to control himself from eating it. |
| 19 | 998 | Move It! | 2016-05-14 | 30 | It's 'Move It Day' on Sesame Street where everyone moves their body. But after spending the day just sitting and eating cookies, Cookie Monster learns that exercising and moving your body gives you lots of energy and helps you feel better. |
| 20 | 999 | Hooper's Lockdown | 2016-05-21 | 30 | When Grover's new security gate system accidentally locks Chris out of Hooper's store, Elmo and Abby help solve math problems to open the gates in time to stop Cookie Monster from eating Alan's birthday cake. |
| 21 | 1000 | To the Moon Elmo | 2016-05-28 | 30 | Rosita, Elmo and Abby pretend to be astronauts and use their imagination to go into space and with help from Chris, they figure out which 'space tool' to use to fix their ripped space ship. |
| 22 | 1001 | Chicken Thunderstorms | 2016-06-04 | 30 | Elmo, Abby, Chris and Leela help to teach some chickens not to be afraid of thunderstorms. |
| 23 | 1002 | Music Magic | 2016-06-11 | 30 | When Elmo uses Abby's magic wand, all anyone on Sesame Street can do is sing! |
| 24 | 1003 | Abby Makes the Seasons Change | 2016-06-18 | 30 | Abby makes the seasons change on Sesame Street. |
| 25 | 1004 | Boo Boo Buster | 2016-06-25 | 30 | Abby and Elmo are the Boo-Boo Busters; finding friends on Sesame Street who need help making their boo-boos better. |
| 26 | 1005 | Elmo & the Bookeneers | 2016-07-02 | 30 | Tina Fey guest stars as the leader of a group of pirates who are avid readers and want Elmo to join them on their quest to find the library. |
| 27 | 1006 | Bye, Bye Pacifier | 2016-07-09 | 30 | Elmo helps Curly Bear give up her pacifier by recounting how he gave up his. |
| 28 | 1007 | Mi Amigita Rosita | 2016-07-16 | 30 | Rosita is bothered by a story that doesn't resonate with her culture, so she writes her own book about things she loves: dancing, Mexican wrestling and playing with her friends. |
| 29 | 1008 | Dress-Up Me Club | 2016-07-23 | 30 | Prairie Dawn learns that it doesn't matter if you're a boy or girl, anyone can dress-up and play any way they want. |
| 30 | 1009 | Afraid of the Bark | 2016-07-30 | 30 | Zoe is rattled when Barkley playfully picks up her pet rock, Rocco, in his mouth. Elmo, with the help of Gina, Bob and Grover, help Zoe get over her fear. |
| 31 | 1010 | The Good Sport | 2016-08-06 | 30 | Elmo learns how to win and lose gracefully while playing Hot Potato with Abby. |
| 32 | 1011 | Sesame Oceans | 2016-08-13 | 30 | Abby turns Sesame Street into a magical ocean so Dorothy can swim anywhere she likes but when she disappears, Elmo and Abby follow clues to find her. |
| 33 | 1012 | Don't Get Pushy | 2016-08-20 | 30 | Telly is upset when Rosita pushes Baby Bear by accident because she is too excited; but with the help of her friends on Sesame Street, she learns how to control herself. |
| 34 | 1013 | School for Chickens | 2016-08-27 | 30 | Elmo helps Professor Buck Awe, played by Saturday Night Live's Taran Killam, teach a class of chickens using strategies he learned in preschool. |
| 35 | 1014 | Halloween | 2016-10-29 | 30 | |
Season 47
| Episode No. | No. Overall | Title | Airdate | Runtime | Summary |
| --- | --- | --- | --- | --- | --- |
| 1 | 1015 | The Kindness Kid | 2017-01-07 | 30 | |
| 2 | 1016 | Be Kind to Your Worm | 2017-01-14 | 30 | |
| 3 | 1017 | Abby Helps Clear Things Up | 2017-01-21 | 30 | |
| 4 | 1018 | Super Sitters | 2017-01-28 | 30 | |
| 5 | 1019 | Having a Ball | 2017-02-04 | 30 | |
| 6 | 1020 | Elmo's Sweet Ride | 2017-02-11 | 30 | |
| 7 | 1021 | Dress Up | 2017-02-18 | 30 | |
| 8 | 1022 | Snuffy's Dance | 2017-01-25 | 30 | |
| 9 | 1023 | Norbert's Birthday | 2017-03-04 | 30 | |
| 10 | 1024 | Elmo Comes Clean | 2017-03-11 | 30 | |
| 11 | 1025 | Baby Bear Learns About Bees | 2017-03-18 | 30 | |
| 12 | 1026 | Big Bird's Song | 2017-03-25 | 30 | |
| 13 | 1027 | Get Ready for Today | 2017-04-01 | 30 | |
| 14 | 1028 | Painting with Cookie Monster | 2017-04-08 | 30 | |
| 15 | 1029 | Meet Julia | 2017-04-10 | 30 | |
| 16 | 1030 | Make Your Garden Grow | 2017-04-22 | 30 | |
| 17 | 1031 | Bike Show with a Beat | 2017-04-29 | 30 | |
| 18 | 1032 | Counting Hats | 2017-05-06 | 30 | |
| 19 | 1033 | House of Worm | 2017-05-13 | 30 | |
| 20 | 1034 | Wild Animals Stop for Lunch | 2017-05-20 | 30 | |
| 21 | 1035 | Sheep in a Jet Pack | 2017-05-27 | 30 | |
| 22 | 1036 | Rocking Rollie | 2017-06-03 | 30 | |
| 23 | 1037 | Elmo and Rosita's Rainbow Search | 2017-06-10 | 30 | |
| 24 | 1038 | Father's Day | 2017-06-17 | 30 | |
| 25 | 1039 | The Recycling Fairy | 2017-06-24 | 30 | |
| 26 | 1040 | The Camouflage Game | 2017-07-01 | 30 | Elmo, Rosita and Chris look for six camouflaged things on Sesame Street so they can join the Camouflage Club. |
| 27 | 1041 | Twinkle Twinkle Little Star | 2017-07-08 | 30 | Elmo does not give up and keeps practicing until he can play the song ``Twinkle Twinkle Little Star'' on his piano. |
| 28 | 1042 | Bert and Ernie Make a Movie | 2017-07-15 | 30 | Ernie and Elmo help Bert tap into his imagination as he acts out different scenes for a movie. |
| 29 | 1043 | Big Bird's Big Move | 2017-07-22 | 30 | Freddy Flapman, a real estate agent for birds, tries to convince Big Bird to migrate away from Sesame Street. |
| 30 | 1044 | Battle of the Chefs | 2017-07-29 | 30 | Chris and Elmo help Alan compete in challenges to become the "Cast Iron Cook.'' |
| 31 | 1045 | Hello Rudy | 2017-08-05 | 30 | |
| 32 | 1046 | Rudy Lets Loose | 2017-08-12 | 30 | |
| 33 | 1047 | Hide and Seek Rudy | 2017-08-19 | 30 | |
| 34 | 1048 | The Four Sneezons | 2017-08-26 | 30 | |
| 35 | 1049 | Snazzy Society | 2017-09-02 | 30 | |
Season 48
| Episode No. | No. Overall | Title | Airdate | Runtime | Summary |
| --- | --- | --- | --- | --- | --- |
| 1 | 1050 | A Sesame Street Thanksgiving | 2017-11-18 | 30 | |
| 2 | 1051 | Cinderella's Slippery Slippers | 2017-11-25 | 30 | |
| 3 | 1052 | Elmo's Nursery Rhyme | 2017-12-02 | 30 | |
| 4 | 1053 | Rapunzel Gets a Haircut | 2017-12-09 | 30 | |
| 5 | 1054 | Martian Mission | 2017-12-16 | 30 | |
| 6 | 1055 | Clothing Drive | 2017-12-23 | 30 | |
| 7 | 1056 | M is for Missing | 2017-12-30 | 30 | |
| 8 | 1057 | Abby's Sock Solution | 2018-01-06 | 30 | |
| 9 | 1058 | Our Family's Way | 2018-01-13 | 30 | |
| 10 | 1059 | The Last Straw | 2018-01-20 | 30 | |
| 11 | 1060 | Kitty Kindness | 2018-01-27 | 30 | |
| 12 | 1061 | Hair Training | 2018-02-03 | 30 | |
| 13 | 1062 | Book Worming | 2018-02-10 | 30 | |
| 14 | 1063 | Chinese New Year | 2017-02-17 | 30 | |
| 15 | 1064 | Chamki Visits Sesame Street | 2018-02-24 | 30 | |
| 16 | 1065 | Street Food | 2018-03-03 | 30 | |
| 17 | 1066 | Crafty Friends | 2018-03-10 | 30 | |
| 18 | 1067 | It's Dance Your Favorite Dance Day | 2018-03-17 | 30 | |
| 19 | 1068 | Me Am Cookie Monster | 2018-03-24 | 30 | |
| 20 | 1069 | Elmo's Butterfly Friend | 2018-03-31 | 30 | |
| 21 | 1070 | Shape Hunt | 2018-04-07 | 30 | |
| 22 | 1071 | The Helpful Cloud | 2018-04-14 | 30 | |
| 23 | 1072 | The Happy To Be Me Club | 2018-04-21 | 30 | |
| 24 | 1073 | My Rahki Family | 2018-04-28 | 30 | |
| 25 | 1074 | The Wheel Deal | 2018-05-05 | 30 | |
| 26 | 1075 | Grandparent's Day | 2018-05-12 | 30 | |
| 27 | 1076 | The New Old MacDonald | 2018-05-19 | 30 | |
| 28 | 1077 | Oscar the Kind | 2018-05-26 | 30 | |
| 29 | 1078 | Elmo and Abby's Bubble Fun | 2018-06-02 | 30 | |
| 30 | 1079 | The Golden Triangle | 2018-06-09 | 30 | |
| 31 | 1080 | Fido the Frog | 2018-06-16 | 30 | |
| 32 | 1081 | Abby and Zoe Love Karate | 2018-06-23 | 30 | |
| 33 | 1082 | Rosita and Elmo Teach Yoga | 2018-06-30 | 30 | |
| 34 | 1083 | Surfin' Sesame Street | 2018-07-07 | 30 | |
| 35 | 1084 | The Count's Counting Error | 2018-07-14 | 30 | |
Season 49
| Episode No. | No. Overall | Title | Airdate | Runtime | Summary |
| --- | --- | --- | --- | --- | --- |
| 1 | 1085 | When You're a Vet | 2018-11-17 | 30 | Abby and Elmo play veterinarians; by using their eyes, ears and hands, they figure out what's wrong with their pretend patients and help them feel better. |
| 2 | 1086 | Picture This | 2018-11-24 | 30 | |
| 3 | 1087 | Hey! Sesame Street News | 2018-12-01 | 30 | |
| 4 | 1088 | So You Think You Can Choreograph | 2018-12-08 | 30 | |
| 5 | 1089 | Elmo's Factory | 2018-12-15 | 30 | |
| 6 | 1090 | Math Magic | 2018-12-22 | 30 | |
| 7 | 1091 | New Year's Eve on Sesame Street | 2018-12-29 | 30 | |
| 8 | 1092 | Play Time | 2019-01-05 | 30 | |
| 9 | 1093 | Bath Time for Blankey | 2019-01-12 | 30 | |
| 10 | 1094 | Astronaut Elmo | 2019-01-19 | 30 | |
| 11 | 1095 | Honk If You Love Libraries | 2019-01-26 | 30 | |
| 12 | 1096 | Elmo's Happy Little Train | 2019-02-02 | 30 | |
| 13 | 1097 | The Big Pretend Band | 2019-02-09 | 30 | |
| 14 | 1098 | Sesame Friendship | 2019-02-16 | 30 | |
| 15 | 1099 | Rudy Rides the Bus | 2019-02-23 | 30 | |
| 16 | 1100 | Mechanics in Space | 2019-03-02 | 30 | |
| 17 | 1101 | Fixing X | 2019-03-09 | 30 | |
| 18 | 1102 | Elmo Goes to Chicken School | 2019-03-16 | 30 | |
| 19 | 1103 | Walking the Dog | 2019-03-23 | 30 | |
| 20 | 1104 | Elmo the Engineer | 2019-03-30 | 30 | |
| 21 | 1105 | Julia's Haircut | 2019-04-06 | 30 | |
| 22 | 1106 | Dinosaur in the Laundromat | 2019-04-13 | 30 | |
| 23 | 1107 | Earth Day | 2019-04-20 | 30 | |
| 24 | 1108 | Four Furry Superheroes | 2019-04-27 | 30 | |
| 25 | 1109 | Welcome to Sesame Hospital | 2019-05-04 | 30 | |
| 26 | 1110 | Wild Adventure on Sesame Street | 2019-05-11 | 30 | |
| 27 | 1111 | Little Bo Peep Lost Her Cow | 2019-05-18 | 30 | |
| 28 | 1112 | How to Build a Dinosaur | 2019-05-25 | 30 | |
| 29 | 1113 | Oscar Uncanned | 2019-06-01 | 30 | |
| 30 | 1114 | Counting Critters | 2019-06-08 | 30 | |
| 31 | 1115 | Grocery Games | 2019-06-15 | 30 | |
| 32 | 1116 | Baby Bear's Just Right Cafe | 2019-06-22 | 30 | |
| 33 | 1117 | Camp Grover | 2019-06-29 | 30 | |
| 34 | 1118 | Slimey at the Car Race | 2019-07-06 | 30 | |
| 35 | 1119 | Cookie Monster's Museum Mystery | 2019-07-13 | 30 | |
Series Cast
| | | | |
| --- | --- | --- | --- |
| | Jerry Nelson | as Aloysius Snuffleupagus | |
| | Michael Earl Davis | as Aloysius Snuffleupagus | |
| | Bryant Young | as Aloysius Snuffleupagus | |
| | Martin P. Robinson | as Aloysius Snuffleupagus | |
| | Richard Hunt | as Aloysius Snuffleupagus | |
| | Hal Miller | as Gordon Robinson | |
| | Roscoe Orman | as Gordon Robinson | |
| | Matt Robinson | as Gordon Robinson | |
| | Garrett Saunders | as Gordon Robinson | |
| | Kevin Clash | as Elmo | |
| | Brian Muehl | as Elmo | |
| | Ryan Dillon | as Elmo | |
| | Richard Hunt | as Elmo | |
| | Michael Earl Davis | as Slimey the Worm | |
| | Dick Maitland | as Slimey the Worm | |
| | Martin P. Robinson | as Slimey the Worm | |
| | Jerry Nelson | as Slimey the Worm | |
| | Jerry Nelson | as Two-Headed Monster | |
| | Joey Mazzarino | as Two-Headed Monster | |
| | David Rudman | as Two-Headed Monster | |
| | Richard Hunt | as Two-Headed Monster | |
| | Miles Orman | as Miles Robinson | |
| | Imani Patterson | as Miles Robinson | |
| | Olamide Faison | as Miles Robinson | |
| | Kevin Clash | as Miles Robinson | |
| | Steve Whitmire | as Ernie | |
| | Jim Henson | as Ernie | |
| | Billy Barkhurst | as Ernie | |
| | Toby Towson | as Barkley | |
| | Bruce Connelly | as Barkley | |
| | Brian Muehl | as Barkley | |
| | Jim Henson | as Beautiful Day Monster | |
| | Caroll Spinney | as Beautiful Day Monster | |
| | Frank Oz | as Beautiful Day Monster | |
| | Camilla Bonora | as Clementine | |
| | Kevin Clash | as Clementine | |
| | Brian Muehl | as Clementine | |
| | Jim Henson | as The Martains | |
| | Jerry Nelson | as The Martains | |
| | Martin P. Robinson | as The Martains | |
| | Leonard Jackson | as Mr. Handford | |
| | David Langton Smyrl | as Mr. Handford | |
| | Desiree Casado | as Gabriela "Gabi" Rodriguez | |
| | Gabriela Rose Reagan | as Gabriela "Gabi" Rodriguez | |
| | Eric Jacobson | as Bert | |
| | Frank Oz | as Bert | |
| | Jerry Nelson | as Number Guy | |
| | Matt Vogel | as Number Guy | |
| | Lennie Weinrib | as Superman | |
| | Bud Collyer | as Superman | |
| | Jerry Nelson | as Bennett Snerf | |
| | Caroll Spinney | as Bennett Snerf | |
| | Caroll Spinney | as Big Bird | |
| | Matt Vogel | as Big Bird | |
| | Frank Oz | as Cookie Monster | |
| | David Rudman | as Cookie Monster | |
| | Matt Vogel | as Count von Count | |
| | Jerry Nelson | as Count von Count | |
| | Kevin Clash | as Dr. Nobel Price | |
| | Brian Muehl | as Dr. Nobel Price | |
| | Kevin Clash | as Ferlinghetti Donizetti | |
| | Richard Hunt | as Ferlinghetti Donizetti | |
| | Richard Hunt | as Gladys the Cow | |
| | Jennifer Barnhart | as Gladys the Cow | |
| | Frank Oz | as Grover | |
| | Eric Jacobson | as Grover | |
| | Brian Muehl | as Grundgetta | |
| | Pam Arciero | as Grundgetta | |
| | Eric Jacobson | as Guy Smiley | |
| | Jim Henson | as Guy Smiley | |
| | Richard Hunt | as Humphrey | |
| | David Rudman | as Humphrey | |
| | Steve Whitmire | as Kermit the Frog | |
| | Jim Henson | as Kermit the Frog | |
| | Christopher Cerf | as Little Chrissy | |
| | Jim Henson | as Little Chrissy | |
| | Fran Brill | as Prairie Dawn | |
| | Stephanie D'Abruzzo | as Prairie Dawn | |
| | Richard Hunt | as Sonny Friendly | |
| | David Rudman | as Sonny Friendly | |
| | Eric Jacobson | as Super Grover | |
| | Frank Oz | as Super Grover | |
| | Martin P. Robinson | as Telly Monster | |
| | Brian Muehl | as Telly Monster | |
| | David Rudman | as Tessie Twiddlebug | |
| | Frank Oz | as Tessie Twiddlebug | |
| | Martin P. Robinson | as Thomas Twiddlebug | |
| | Jim Henson | as Thomas Twiddlebug | |
| | Peter Linz | as Timmy Twiddlebug | |
| | Richard Hunt | as Timmy Twiddlebug | |
| | Jennifer Barnhart | as Zoe | |
| | Fran Brill | as Zoe | |
| | Rachael McDaniel | as Kayla | |
| | Syvae McDaniel | as Kayla | |
| | Alison Bartlett | as Dr. Gina Jefferson | |
| | Gabriel Velez | as Gabi | |
| | Linda Bove | as Linda | |
| | Bill McCutcheon | as Uncle Wally | |
| | Bob McGrath | as Robert "Bob" Johnson | |
| | Gabenario Marshia | as Jack | |
| | Jim Thurman | as Teeny Little Super Guy | |
| | Loretta Long | as Susan Robinson | |
| | Northern Calloway | as David | |
| | Savion Glover | as Savion | |
| | Sonia Manzano | as Maria Figueroa Rodriguez | |
| | Will Lee | as Mr. Harold Hooper | |
| | Alaina Reed-Hall | as Olivia Robinson | |
| | Alan Muraoka | as Alan | |
| | Alexis Cruz | as Alexander "Alex" | |
| | Angel Jemmott | as Angela | |
| | Ismael Cruz Cordova | as Armando "Mando" | |
| | Carlo Alban | as Carlo | |
| | Chris Knowings | as Chris Robinson | |
| | Buffy Sainte-Marie | as Buffy | |
| | Leslie Carrara-Rudolph | as Abby Cadabby | |
| | Joan Gerber | as Alice Braithwaite Goodyshoes | |
| | Bud Lucky | as Alligator King | |
| | Olan Soule | as Batman | |
| | Joey Mazzarino | as Blögg | |
| | Maddie Page | as Bumble Ardy | |
| | Michele Mariana | as Cecille | |
| | Jim Martin | as Computer | |
| | Damaris Carbaugh | as Fruta Manzana | |
| | Jeremy Redleaf | as Gonnigan | |
| | Jim Thurman | as Jake the Snake | |
| | Jessica Stone | as Jasper | |
| | Jim Thurman | as Julius | |
| | Jim Thurman | as Joker | |
| | Jim Henson | as King of Eight | |
| | Andrea Martin | as The Lecture Lady | |
| | John Lasseter | as Luxo Jr. | |
| | John Candy | as Pronunciation Guy | |
| | Casey Kasem | as Robin | |
| | Jessica Stone | as Mrs. Sparklenose | |
| | Tyler Bunch | as Niblet | |
| | Tyler Bunch | as Peck | |
| | Jim Thurman | as Solomon Grundy | |
| | Leslie Carrara-Rudolph | as Spot | |
| | Ruth Buzzi | as Suzie Kabloozie | |
| | Jeff Hale | as The Typewriter Guy | |
| | Leslie Carrara-Rudolph | as Velvet | |
| | Tee Collins | as Wanda the Witch | |
| | Leslie Carrara-Rudolph | as Abby Cadabby | |
| | Judy Sladky | as Alice Snuffleupagus | |
| | Frank Oz | as Alistair Cookie | |
| | Jerry Nelson | as (The) Amazing Mumford | |
| | Richard Hunt | as Aristotle | |
| | Fran Brill | as Arlene Frantic | |
| | David Rudman | as Baby Bear | |
| | Kevin Clash | as Benny Rabbit | |
| | Lisa Buckley | as Betty Lou | |
| | Jerry Nelson | as Biff | |
| | Jeff Moss | as Big Jeffy | |
| | Jim Henson | as Bip Bippadotta | |
| | Caroll Spinney | as Bruno the Trashman | |
| | Martin P. Robinson | as Buster the Horse | |
| | Brian Muehl | as Captain Breakfast | |
| | Joey Mazzarino | as Colambo | |
| | Camilla Bonora | as The Countess | |
| | Stephanie D'Abruzzo | as Curly Bear | |
| | Karen Prell | as Deena | |
| | Richard Hunt | as Don Music | |
| | Martin P. Robinson | as Donald Grump | |
| | Steve Whitmire | as Dr. Feel | |
| | Stephanie D'Abruzzo | as Elizabeth | |
| | Jerry Nelson | as Farley | |
| | David Rudman | as Flo Bear | |
| | Martin P. Robinson | as Fluffy the Elephant | |
| | Richard Hunt | as Forgetful Jones | |
| | Jerry Nelson | as Frazzle | |
| | Jerry Nelson | as Fred the Wonder Horse | |
| | Frank Oz | as Harvey Kneeslapper | |
| | Jerry Nelson | as Herbert Birdsfoot | |
| | Jerry Nelson | as Herry Monster | |
| | Kevin Clash | as Hoots the Owl | |
| | Joey Mazzarino | as Horatio the Elephant | |
| | Joey Mazzarino | as Ingrid | |
| | Joey Mazzarino | as Jamie Fox | |
| | Fran Brill | as Julia | |
| | Kevin Clash | as Kingston Livingston II | |
| | Frank Oz | as Lefty the Salesman | |
| | Fran Brill | as Little Bird | |
| | Stephanie D'Abruzzo | as Little Murray Sparkles | |
| | Jennifer Barnhart | as Mama Bear | |
| | Kevin Clash | as Mel | |
| | Jerry Nelson | as Mr. Johnson | |
| | Joey Mazzarino | as Murray Monster | |
| | Joey Mazzarino | as Narf | |
| | Kevin Clash | as Natasha | |
| | Caroll Spinney | as Oscar the Grouch | |
| | Carmen Osbahr | as Ovejita | |
| | Joey Mazzarino | as Papa Bear | |
| | John Tartaglia | as Phoebe | |
| | Frank Oz | as Prince Charming | |
| | Frank Oz | as Professor Hastings | |
| | Matt Robinson | as Roosevelt Franklin | |
| | Loretta Long | as Roosevelt Franklin's Mother | |
| | Carmen Osbahr | as Rosita | |
| | Fran Brill | as Roxie Marie | |
| | Camilla Bonora | as Ruby | |
| | Jerry Nelson | as SAM the Robot | |
| | Jerry Nelson | as Sherlock Holmes | |
| | Alice Dinnean | as Sherry Netherland | |
| | Jerry Nelson | as Simon Soundman | |
| | Joey Mazzarino | as Stinky the Stinkweed | |
| | Richard Hunt | as Sully | |
| | Jerry Nelson | as Tina Twiddlebug | |
| | Brandon Maggart | as Buddy | |
| | Jim Catusi | as Jim | |
| | Annette Calud | as Celina | |
| | Dakota Starblanket Wolfchild | as Cody | |
| | Lily Tomlin | as Edith Ann | |
| | Lily Tomlin | as Ernestine | |
| | Gedde Watanabe | as Hiroshi | |
| | Jou Jou Papailler | as Jamal | |
| | Kyla Taub | as Jane Tuesday | |
| | Jason Kingsley | as Jason | |
| | Eugene Byrd | as Jelani | |
| | Jada Rowland | as Jennie | |
| | Joey Calvan | as Joey | |
| | John Williams III | as John-John | |
| | Alan Arkin | as Larry | |
| | Barbara Dana | as Phyllis | |
| | Nicole Sullivan | as The Letter A | |
| | Stephen Colbert | as The Letter Z | |
| | Nitya Vidyasagar | as Leela | |
| | Lillias White | as Lillian | |
| | Emilio Delgado | as Luis Rodriguez | |
| | Jaime Sanchez | as Miguel | |
| | Ward Saxton | as Mike | |
| | Charlotte Rae | as Molly | |
| | Chester O'Brien | as Mr. MacIntosh | |
| | Bill Irwin | as Mr. Noodle | |
| | Michael Jeter | as Mr. Noodle's Brother, Mr. Noodle | |
| | Kristin Chenoweth | as Mr. Noodle's Sister, Ms. Noodle | |
| | Sarah Jones | as Mr. Noodle's Other Sister, Miss. Noodle | |
| | Suki Lopez | as Nina | |
| | Paul Benedict | as The Number Painter | |
| | Tina Fey | as Pirate Captain | |
| | Raul Julia | as Rafael | |
| | Ruth Buzzi | as Ruthie | |
| | Holly Robinson Peete | as Sally | |
| | Sheldon Wolfchild | as Sheldon | |
| | Tarah Lynne Schaeffer | as Tarah | |
| | Larry Block | as Tom | |
| | Roscoe Orman | as Trash Gordon | |
| | Loretta Tupper | as Mrs. Mae Trump | |
| | Andrea Martin | as Wando Falbo (Word Fairy) | |
| | Paul Price | as Wally | |
| | Joe Ponazecki | as Ralph | |
| | Kermit Love | as Willy | |
Related News
TVMaze