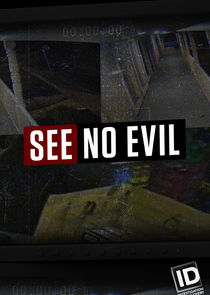 See No Evil pieces together the truth when shocking surveillance footage reveals breakthrough clues to solve a murder.
Series Overview
Rating
imDb Rating: 8.1 (380 Votes)
Metascore: N/A
Plot
Every second of every day, millions of Americans are caught on CCTV. Most of them are honest citizens going about their everyday lives. But a few are guilty of unspeakable crimes. See no ...
Details
Rated: N/A
Released: 17 Feb 2015
Runtime: 43 min
Genre: Documentary, Crime
Director: N/A
Writer: N/A
Actors: Ross Huguet
Language: English
Country: Canada, UK
Awards: N/A
Total Seasons: 5
Previous Episode
The Man In The Red Jacket
Episode 5x16; May 29, 2019
Previous Episodes 5x16: The Man In The Red Jacket 5x15: The Graveyard Shift 5x14: The Boy In Blue 5x13: Happy Birthday To Drew 5x12: Life After Midnight 5x11: Gentle Giant 5x10: The Blood Trail 5x9: Michigan City Murder 5x8: Stalking Carl

View All Episodes
Recent News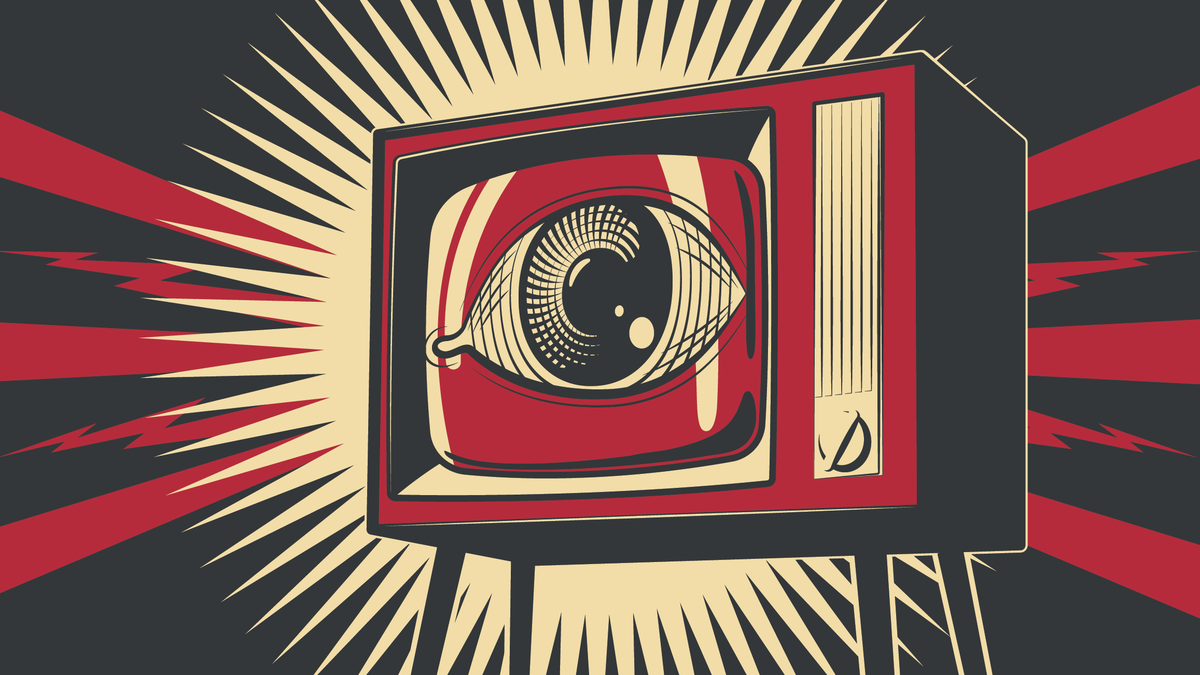 Everything You Like Is Propaganda
A state-funded Russian propaganda agency is sowing discord in America through schmaltzy feel-good social media accounts, say researchers at Clemson University. These accounts, they claim, share clichéd "heartwarming" and "makes you think" content that sometim…
What's on TV this week: 'Shenmue III'
Nearly twenty years after the first game debuted on Dreamcast, Shenmue III will be released this week on PS4 and PC. Fans of TV can pick through the flood of content arriving on Apple TV+ and Disney+ at the end of the week, or select something like a Bikram y…
via NewsAPI
View More Related News
Skip to:
Season 1
| Episode No. | No. Overall | Title | Airdate | Runtime | Summary |
| --- | --- | --- | --- | --- | --- |
| 1 | 1 | We See You, Kelsey | 2015-02-17 | 60 | A high school graduate drives to the mall and never returns. |
| 2 | 2 | View to a Rampage | 2015-02-24 | 60 | A newly engaged couple is murdered in a car and a surveillance camera 90 miles away gives investigators a clue. |
| 3 | 3 | Neighborhood Watch | 2015-03-03 | 60 | A reporter disappears; a mom vanishes after a party. |
| 4 | 4 | Silent Witness | 2015-03-10 | 60 | A husband and respected businessman vanishes after a meeting. Meanwhile a young mother doesn't come back from her job search. Cops can only rely on one witness-one that never lies-surveillance cameras. |
| 5 | 5 | Mansion Murder Cam | 2015-03-17 | 60 | A Pensacola couple is murdered in their own home. |
| 6 | 6 | What Happened to Skylar Neese? | 2015-03-24 | 60 | A schoolgirl disappears and police turn to surveillance footage to crack the case. |
Season 2
| Episode No. | No. Overall | Title | Airdate | Runtime | Summary |
| --- | --- | --- | --- | --- | --- |
| 1 | 7 | Watching Amy Lord | 2016-02-23 | 60 | After 24-year-old Amy Lord is found stabbed to death, police trace her movements using footage from five different ATMs in Boston. |
| 2 | 8 | Good Samaritan | 2016-03-01 | 60 | The disappearance of 19-year-old college student Kenia Monge is investigated. Included: surveillance footage reveals what happened to her. |
| 3 | 9 | Must Find Mickey | 2016-03-08 | 60 | Missing 21-year-old student Mickey Shunick's family mobilizes the local community to help search for her, then police spot her on a surveillance video. |
| 4 | 10 | The Vanishing Nurse | 2016-03-15 | 60 | After nursing student Michelle Le vanishes without a trace, police discover footage that shows her car circling the parking lot where she disappeared, but they cannot identify the driver. |
| 5 | 11 | Watching Dru | 2016-03-22 | 60 | When 22-year-old college student Dru Sjodin vanishes following her shift at Victoria's Secret, investigators turn to surveillance camera footage to reveal the chilling reason for her disappearance. |
| 6 | 12 | Vanished from Campus | 2016-03-29 | 60 | The 2012 disappearance of a University of Florida freshman is investigated. |
| 7 | 13 | Driven to the Edge | 2016-04-05 | 60 | In Coral Springs, Fla., Surya Toha vanishes without a trace after dropping her sons off at school, then chilling video surveillance footage reveals exactly what happened to her. |
| 8 | 14 | The Vanishing Babysitter | 2016-04-12 | 60 | Fifteen-year-old Elizabeth Ennen is seen for the last time when a family friend drops her off at home, but her mother says she never walked through the door. |
| 9 | 15 | Snatched on Camera | 2016-04-19 | 60 | Grainy security footage reveals what happened to 19-year-old college student Katie Poirier who vanished while working the graveyard shift at a gas station. |
| 10 | 16 | Mr. Reed Will See You | 2016-04-26 | 60 | After Keith Reed is gunned down on his doorstep, surveillance footage helps police unravel the mystery of who killed him and why. |
| 11 | 17 | One Chance, One Look | 2016-05-03 | 60 | In Tempe, Ariz., millionaire entrepreneur Rick Chance is gunned down in a hotel room, prompting detectives to analyze a surveillance video to catch his killer. |
| 12 | 18 | Someone to Watch Over Her | 2016-05-10 | 60 | The body of a woman who failed to return from work the night before is found in a churchyard at dawn, and police turn to the city's surveillance cameras to catch her killer. |
| 13 | 19 | Blood Bath | 2016-05-17 | 60 | After the brutal murder of Nikki Whitehead in her home, police come to suspect she may have known her killer, using closed-circuit television and polygraph tests to discover the truth. |
Season 3
| Episode No. | No. Overall | Title | Airdate | Runtime | Summary |
| --- | --- | --- | --- | --- | --- |
| 1 | 20 | Captured on Camera | 2017-02-15 | 60 | In Philadelphia, a 22-year-old nursing assistant vanishes. When police check the local CCTV cameras, they discover that Carlesha Freeland-Gaither was violently abducted right on camera. It then becomes a question of identifying the perpetrator. |
| 2 | 21 | All Eyes on Megan | 2017-02-22 | 60 | hen a teenager goes missing from her local Walmart, detectives struggle for leads. But then surveillance cameras reveal terrifying footage of a prowler kidnapping her, transforming the investigation into a desperate race to bring her home alive. |
| 3 | 22 | Vanished at Noon | 2017-03-01 | 60 | On November 21st, 2014, Jessica Padgett disappears. The only lead is her abandoned white Subaru. Surveillance cameras show her driving into a parking lot and walking down a back alley, never to return. |
| 4 | 23 | Murder at Sunrise | 2017-03-08 | 60 | On Oct. 26th, 2009, widower Philip Gatusso is murdered in the quiet town of Fargo, N.D. As his in-laws drive across states to care for their now orphaned granddaughter, detectives to turn to a witness that never sleeps—surveillance video. |
| 5 | 24 | On Her Watch | 2017-03-15 | 60 | On March 18th, 2011, 32-year-old Patty Ayala is murdered at the Burger King where she works. Police find the safe open and a mysterious message next to Patty's body. They turn to surveillance video—and it's there the killer emerges from the shadows. |
| 6 | 25 | Last Look of Summer | 2017-03-22 | 60 | When a young woman is found dead in a Texas landfill, detectives race to discover the killer behind the brutal crime. With no leads, police turn to their only witnesses: video cameras that captured the murderer's chilling attempt to cover his tracks. |
| 7 | 26 | Dead on Reflection | 2017-03-29 | 60 | On April 4th, 2014, Kimberly Robertson's battered body is found on a sidewalk after a date with her boyfriend. A network of surveillance cameras plays out Kimberly's last few hours alive. |
| 8 | 27 | The Doctor Will See You | 2017-04-05 | 60 | Devoted family man Dr. David Cornbleet is brutally killed in his office. His daughter finds him, bound and gagged, in a pool of blood. Police must rely on CCTV images of man with a concealed face to lead them to David's killer. |
| 9 | 28 | Eye in the Sky | 2017-04-12 | 60 | When 27-year-old Christie Wilson disappears after a night at the local casino, surveillance cameras reveal her gambling with a mysterious man. |
| 10 | 29 | Breakdown at Daylight | 2017-04-19 | 60 | Seventeen-year old Casey Crowder vanished early one Sunday morning after her car ran out of gas outside of Dumas, Ark. With no leads and no witnesses, investigators are desperate to find any CCTV cameras that can lead them to the missing teen. |
| 11 | 30 | The Long Walk Home | 2017-04-26 | 60 | Twenty-four-year-old Nathan Trapuzzano is shot dead during his morning walk, leaving his pregnant wife a widow. Security footage from the scene reveals the final shocking moments of Nathan's life but will it be enough to help police hunt down the killer? |
| 12 | 31 | Watch Me Disappear | 2017-05-03 | 60 | Sian O'Callaghan disappears after a night out in Swindon, U.K. With the clock ticking, detectives pull hours of surveillance footage from the area and hit gold: footage of her getting into a taxi. |
| 13 | 32 | Random Sighting | 2017-05-10 | 60 | Visiting family in Shreveport, La., Tosha Lampkin disappears after making a late-night trip for food, then her burnt-out rental car is discovered along with her remains; CCTV cameras provide detectives with their only lead on her killers. |
Season 4
| Episode No. | No. Overall | Title | Airdate | Runtime | Summary |
| --- | --- | --- | --- | --- | --- |
| 1 | 33 | All Eyes on Jordie | 2018-01-17 | 60 | On April 10th 2016, Jordie Hudson vanishes after a night out with friends. The only clue police have is her glasses, which are discovered in a pool of blood. |
| 2 | 34 | Seen at Susan's | 2018-01-24 | 60 | A woman vanishes after a night out, and the only clues left behind are suspicious drag marks outside her home; closed-circuit television footage reveals three different suspects on the scene. |
| 3 | 35 | Stalking Cynthia | 2018-01-31 | 60 | Cynthia Langrall is shot dead during her morning jog through the normally peaceful Hillcrest Ranch neighborhood in Glendale, Ariz. Home surveillance footage enables detectives to identify the shooter's vehicle. |
| 4 | 36 | At Michelle's Door | 2018-02-07 | 60 | The News Year's disappearance of Michelle Thornton leads to a gruesome discovery. With no witnesses, only the four security cameras from her apartment building can help decipher what happened. |
| 5 | 37 | Dead Man Walking | 2018-02-21 | 60 | On September 17th 2015, Edward Lowry is found savagely beaten and stabbed to death in a parking lot in South Dakota. With little evidence left behind at the scene, the police attempt to piece together Ed's last moments from CCTV. |
| 6 | 38 | Beth's Last Party | 2018-02-28 | 60 | On Dec. 23, 2009, Beth von Steinner goes missing, then her frozen body is found days later in a trash pile behind her house; with no witness or suspects, only CCTV footage can unlock the mystery of who killed her. |
| 7 | 39 | Maurice's Last Visitor | 2018-03-07 | 60 | On December 10th, 2011, Maurice Byrd is found dead in his home with multiple gunshot wounds. Security footage from a neighboring church reveals that prior to his body being discovered, Maurice had many visitors. |
| 8 | 40 | A Date with Dalene | 2018-03-21 | 60 | On August 6th, 2011, Dalene Carlson vanishes during a Saturday night on the town. Security footage from a local bar reveals a number of potential suspects. |
| 9 | 41 | Loretta's Last Valentine | 2018-03-28 | 60 | On February 14th 2014, pregnant college student Loretta Saunders vanishes without trace. Her trail runs cold after she is spotted on CCTV at her apartment building. The race is now on to find her before it's too late. |
| 10 | 42 | No Good Deed | 2018-04-04 | 60 | On September 28th, 2014, Diane Cunningham was beaten to death in her bedroom. The only clues are receipts from Walmart, a ferry crossing, and a casino. Security footage reveals a prime suspect with a motive, but not everything is quite as it seems. |
| 11 | 43 | Right Man, Wrong Man | 2018-04-11 | 60 | On June 12th, 2013, family man Richard Arenas is gunned down in broad daylight in the driveway of his suburban home. With no apparent motive or witnesses, investigators attempt to track down this cold-hearted killer using CCTV. |
| 12 | 44 | Don't Get in the Truck | 2018-04-25 | 60 | On February 18th, 2014, Emily Lambert goes missing after a night at a hotel bar with her new boyfriend. Two days later, she is found murdered on remote farmland. Detectives examine CCTV footage from the hotel and bar while in search of her killer. |
| 13 | 45 | Shadow of Hope | 2018-05-02 | 60 | On December 26th, 2011, Hope Melton vanishes after being run off a country road. CCTV footage from a nearby gas station reveals a suspicious orange car that seems to have followed her out of the parking lot. |
| 14 | 46 | Rhonda's Gone | 2018-05-09 | 60 | On December 2nd 2014, Rhonda Daugherty vanishes. Detectives turn to the public for information on her mysterious disappearance. A tip leads investigators to surveillance footage from a hotel where they uncover a journey of duplicity and deception. |
| 15 | 47 | Captain Freddy | 2018-05-23 | 60 | In 2015, police are alerted to the body of Fernando Silva on a boat. With the crime scene revealing little about what caused his death, police turn to surveillance footage for clues. Will the cameras help them find out what really happened? |
| 16 | 48 | Seeking Out Maple | 2018-05-30 | 60 | In the early hours of September 28th, 2011, student Maple Batalia is found shot dead in the parking lot of Simon Fraser University. With over a hundred cameras at their disposal, can detectives dig through the footage and figure out who killed Maple? |
Season 5
| Episode No. | No. Overall | Title | Airdate | Runtime | Summary |
| --- | --- | --- | --- | --- | --- |
| 1 | 49 | The Last Shop | 2019-02-20 | 60 | After Louise Dickey is found murdered with no evidence, detectives seek out surveillance cameras to uncover the shocking truth. |
| 2 | 50 | Run from the Scene | 2019-02-27 | 60 | |
| 3 | 51 | The Lady Vanishes | 2019-03-06 | 60 | |
| 4 | 52 | The Man In The Black Hat | 2019-03-13 | 60 | |
| 5 | 53 | I'd Kill to be You | 2019-03-20 | 60 | |
| 6 | 54 | Call Me Back, Chris | 2019-03-27 | 60 | |
| 7 | 55 | Goodnight Jessika | 2019-04-03 | 60 | |
| 8 | 56 | Stalking Carl | 2019-04-10 | 60 | Thirty-six-year-old Carl Starke is shot dead in cold blood near his home in St. Augustine, Fla.; while there are no witnesses, neighbors hear shots; armed with a likely time of death, police turn to CCTV to help hunt down Starke's killer. |
| 9 | 57 | Michigan City Murder | 2019-04-17 | 60 | |
| 10 | 58 | The Blood Trail | 2019-04-24 | 60 | |
| 11 | 59 | Gentle Giant | 2019-05-01 | 60 | |
| 12 | 60 | Life After Midnight | 2019-05-08 | 60 | |
| 13 | 61 | Happy Birthday To Drew | 2019-05-15 | 60 | |
| 14 | 62 | The Boy In Blue | 2019-05-22 | 60 | |
| 15 | 63 | The Graveyard Shift | 2019-05-27 | 60 | |
| 16 | 64 | The Man In The Red Jacket | 2019-05-29 | 60 | |
Related News
TVMaze