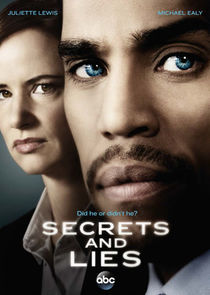 The explosive power of people's secrets and lies will once again take center stage in season two of ABC's hit drama, Secrets and Lies. No matter who you are, everyone has secrets and everybody tells lies. What will people do to keep their most intimate, devastating indiscretions from ruining their lives?
Series Overview
Rating
imDb Rating: 7.6 (10,244 Votes)
Metascore: N/A
Plot
Each series, a detective focuses on the prime suspect in a murder case; but everyone has something to hide.
Details
Rated: TV-14
Released: 01 Mar 2015
Runtime: 43 min
Genre: Crime, Drama
Director: N/A
Writer: Barbie Kligman
Actors: Juliette Lewis, Ryan Phillippe, KaDee Strickland, Jordana Brewster
Language: English
Country: USA
Awards: 1 win & 1 nomination.
Total Seasons: 2
Previous Episode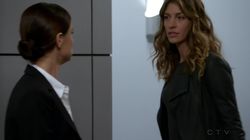 The Truth
Episode 2x10; Dec 04, 2016
Danny continues his frantic search for his daughter.
Previous Episodes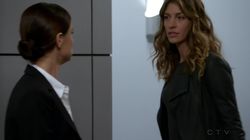 2x10: The Truth


2x9: The Brother


2x8: The Racket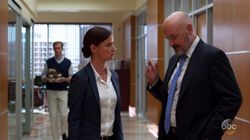 2x7: The Statement


2x6: The Parent


2x5: The Daughter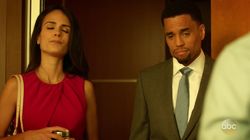 2x4: The Detective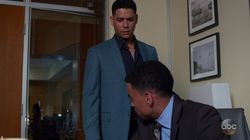 2x3: The Liar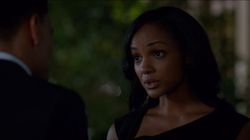 2x2: The Husband

View All Episodes
Cast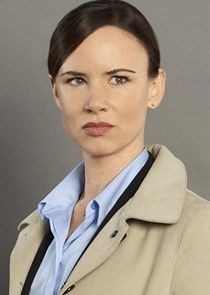 Juliette Lewis as Detective Andrea Cornell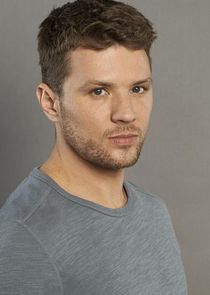 Ryan Phillippe as Ben Garner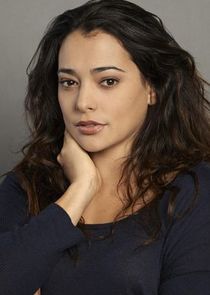 Natalie Martinez as Jess Mullen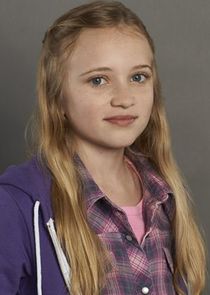 Belle Shouse as Abby Garner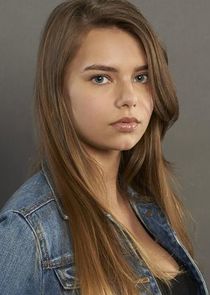 Indiana Evans as Natalie Garner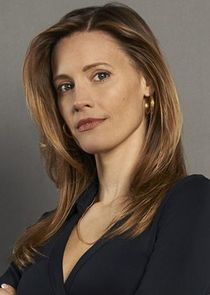 KaDee Strickland as Christy Garner
View Full Cast
Skip to:
Season 1
| Episode No. | No. Overall | Title | Airdate | Runtime | Summary |
| --- | --- | --- | --- | --- | --- |
| 1 | 1 | The Trail | 2015-03-01 | 60 | Ben is out for his usual morning jog when he comes upon the body of young Tom Murphy. After the news begins to spread throughout town, Detective Cornell, who's been assigned to the case, pays Ben a visit for routine questioning. In the blink of an eye, Ben quickly turns from Good Samaritan to murder suspect. As the formidable detective searches for the facts, the media hone in on Ben and his family, and he struggles to escape from the pressure. From that point on, Ben's life is turned upside down as he sets out on a complicated journey to prove his innocence. |
| 2 | 2 | The Father | 2015-03-01 | 60 | Ben decides to take matters into his own hands by investigating those that were closest to Tom after receiving shocking information about the case from Detective Cornell. Jess, Tom's mother, propels Ben in the direction of her estranged husband, Scott, who she believes may be his killer. At home, Ben's family continues to drift apart when he overhears his oldest daughter, Natalie, on a suspicious phone call. Later, the family attends Tom's funeral where the media continues to harass Ben and he is the focus of excruciating attention by the community. When the Crawford family returns home, one of Ben's dark secrets is revealed in stunning fashion. |
| 3 | 3 | The Affair | 2015-03-08 | 60 | As the holidays approach, Ben Crawford tries in vain to keep his family together after a shameful public revelation that makes him look even more guilty. While under scrutiny from the entire neighborhood, Ben makes a startling discovery about a piece of evidence that could be used to implicate him in Tom's murder. Ben's life continues to unravel when another personal bombshell rocks the Crawford household. Quickly running out of people to trust, how long can Ben hold it together while maintaining his innocence?. |
| 4 | 4 | The Sister | 2015-03-15 | 60 | Ben uncovers the truth about Natalie's whereabouts two nights before Tom died when she supposedly was babysitting the young boy, leading Ben to confront his neighbors, Dr. and Vanessa Richardson. After learning about the strange circumstances surrounding the death of their son, a suspicious Ben is convinced that they possibly were involved in Tom's death. Additionally, there are other shocking revelations that come to light about the seemingly well-intentioned couple that lead to a stunning outcome. In other developments in the investigation, Cornell confirms the murder weapon and then springs another bombshell on Ben, who still can't recall his actions the night Tom died. |
| 5 | 5 | The Jacket | 2015-03-22 | 60 | While attempting to help his neighbor's autistic son Matt Daly, Ben stumbles upon a crucial piece of evidence related to Tom's murder. This leads Ben to suspect the Daly family of wrongdoing and confront them regarding their involvement in the death of Tom. In doing so, yet even more secrets and lies are revealed on Chelsea Bay Drive. Meanwhile, a new threat emerges in Ben's life, and it's far more dangerous than he realizes. |
| 6 | 6 | The Confession | 2015-03-29 | 60 | The vigilante stalking Ben ups the ante and begins a dangerous game of cat and mouse. Desperate about his family's safety, Ben begrudgingly accepts Detective Cornell's offer of protection for Christy and his daughters, while refusing any police surveillance for himself. Having temporarily moved in with his friend and confidante Dave, Ben thinks he has managed to escape Cornell's laser-like focus for a while, only to find that he is forced to re-live his past mistakes while fighting for his life. |
| 7 | 7 | The Cop | 2015-04-12 | 60 | Ben visits a prison inmate who provides information that might prove Detective Cornell is pushing the boundaries of the law. With the "help" of Arthur Fenton, Ben attempts to bring Cornell down, but an anonymous tip puts the spotlight back on Ben as the prime suspect, and the Crawford family finally collapses under the strain. |
| 8 | 8 | The Son | 2015-04-19 | 60 | All alone on Christmas Eve, Ben must face the fact that Detective Cornell has uncovered damning video evidence that practically guarantees he will be charged with Tom's death -- unless he can remember what happened that fateful night. Along with Dave, a desperate Ben retraces his steps, searching for any clue that might jog his memory and clear his name. Meanwhile, the Crawford's marriage is falling into total disarray, and Natalie and Abby are caught in the crossfire of Christy and Ben's increasingly nasty verbal battles. Ben's lawyer, John Garner, comes up with an alternative theory of the murder, which leads to a shocking discovery and more secrets and lies from those closest to Ben. |
| 9 | 9 | The Mother | 2015-04-26 | 60 | Ben's discovery in the attic further exacerbates his tension with Christy, who, to make matters worse, continues to keep the kids away from him. When Ben finally does get some much needed father-daughter time with Abby at the Christmas fair, an unwelcome guest changes the course of the evening. Meanwhile, after the leak in the crime lab left most of the forensic evidence in Tom's case unusable, Det. Cornell refuses to sit idly by and wait for everything to be re-tested. She returns to the crime scene, hoping to find something new to drive her towards an arrest. |
| 10 | 10 | The Lie | 2015-05-03 | 60 | Certain that he is not responsible for Tom's death, Ben tries to finally relax and enjoy the Christmas that he missed with his family -- until a shocking discovery changes his plans. Meanwhile, with the evidence having been re-tested, Cornell puts all the pieces together and prepares to make an arrest. But in the stunning conclusion, Ben makes a decision that will change his family's life forever. The nightmare is only just starting. |
Season 2
| Episode No. | No. Overall | Title | Airdate | Runtime | Summary |
| --- | --- | --- | --- | --- | --- |
| 1 | 11 | The Fall | 2016-09-25 | 60 | In the Season 2 premiere, the downward spiral of the heir to a private equity firm in Charlotte begins when his wife is found dead during a party for his father's retirement, and Detective Cornell wastes no time making him a suspect in the case, though it's soon evident that this seemingly perfect family has more than its fair share of skeletons in the closet. |
| 2 | 12 | The Husband | 2016-10-02 | 60 | Eric's shocking past transgression leads Detective Cornell to interrogate him, revealing the first of Kate's many secrets. Desperate to prove that his life with Kate wasn't just one big lie, Amanda helps him search for answers. Despite her strong objections, Eric wants to bring his new findings to Detective Cornell. However, once he sees an ex-girlfriend - one of his worst nightmares - with Cornell at the police station, his hopes of redirecting her investigation quickly fade. |
| 3 | 13 | The Liar | 2016-10-16 | 60 | Eric attempts to track down Kate's missing assistant, Liam, only to find out that he is not at all who he said he was. But was Kate on to him or not? A secret rendezvous Kate had at a sleazy motel only poses more questions about who murdered her. Meanwhile, Cornell confronts Eric with explosive information obtained by questioning his ex-girlfriend Tina Sawyer. Finally, Eric pursues a woman who may have ties to Liam, only to find that someone has gotten there first. |
| 4 | 14 | The Detective | 2016-10-23 | 60 | Eric discovers that he and Danny have more in common than he first believed. The two get closer to finding Liam, but they aren't the only ones who have been hot on his trail. At work, things begin to unravel when Patrick fails to cover for Eric at a big meeting and then gets swept up in Detective Cornell's web of interrogation. And just when Eric begins to get some answers, he is confronted by a huge betrayal, leaving him speechless. |
| 5 | 15 | The Daughter | 2016-10-30 | 60 | Eric discovers that Danny is not who he appears to be, and it may cost Cornell her job. Meanwhile, Cornell reveals more of Kate's secrets to an unsuspecting Eric, who begins to question the motives of even those closest to him. In a desperate search for answers, Eric and Patrick take a trip to visit someone from Kate's past, who reveals an astonishing secret. Finally, Danny makes a last-ditch effort to secure Eric's support, as he pursues his own agenda. |
| 6 | 16 | The Parent | 2016-11-06 | 60 | A mysterious visitor, who had a secret connection to Kate, turns up in Eric's office and leads him to a startling discovery. The more indiscretions and lies are revealed, the more Eric questions who he can trust - especially his brother, Patrick. Meanwhile, the second anniversary of her partner's unsolved murder has Detective Cornell frustrated and on edge. Her ex-husband, Ethan, turns up unannounced to share some difficult news. Tensions build between Cornell and Danny, threatening to thwart each of their plans, and she continues to simultaneously bait and butt heads with Eric. |
| 7 | 17 | The Statement | 2016-11-13 | 60 | Eric and his father need to resolve their differences immediately, as Patrick's secret sins and major transgressions come home to roost, blindsiding Eric and putting the whole Warner family and SEG in danger. Eric also uncovers evidence of a deadly surprise about his father. Meanwhile, Detective Cornell, along with her ex-husband, Ethan, wrestle with their guilt over their daughter Jennifer. |
| 8 | 18 | The Racket | 2016-11-27 | 60 | Eric is stunned as one by one the dominoes fall around him, and the secrets surrounding the mysterious house at 8686 Mint Hill Drive are revealed. The circumstances force him to take drastic action in an attempt to stop the demise of SEG and his family. Meanwhile, Detective Cornell inches closer to finding Kate's killer, and Eric enlists Danny's help in unlocking Kate's second iPad, and the information it provides leads him to THE very last person he expected, |
| 9 | 19 | The Brother | 2016-12-04 | 60 | As the blockbuster who-done-it draws to a close, Eric Warner is furiously trying to dig himself out of a hole that Kate, his family and Detective Cornell have put him in. The explosive power of everyone's secrets and lies is about to come to a volatile conclusion. |
| 10 | 20 | The Truth | 2016-12-04 | 60 | Danny continues his frantic search for his daughter. |
Series Cast
| | | | |
| --- | --- | --- | --- |
| | Juliette Lewis | as Detective Andrea Cornell | |
| | Ryan Phillippe | as Ben Garner | |
| | Natalie Martinez | as Jess Mullen | |
| | Belle Shouse | as Abby Garner | |
| | Indiana Evans | as Natalie Garner | |
| | KaDee Strickland | as Christy Garner | |
| | Michael Ealy | as Eric Warner | |
| | Jordana Brewster | as Kate | |
| | Mekia Cox | as Amanda Warner Young | |
| | Charlie Barnett | as Patrick Warner | |
| | Kenny Johnson | as Danny Voss | |
| | Dan Fogler | as Dave Lindsey | |
| | Terry O'Quinn | as John Warner | |
Series Crew
| | Position | Name |
| --- | --- | --- |
| | Creator | Barbie Kligman |
Related News
TVMaze