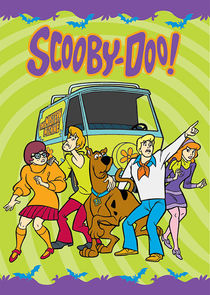 The whodunit format was a daring new frontier for an animated series, but the members of the Mystery Inc. team have grown to become authentic popular-culture icons.
Series Overview
Rating
imDb Rating: 7.8 (27,236 Votes)
Metascore: N/A
Plot
A group of teenage friends and their Great Dane (Scooby-Doo) travel in a bright green van solving strange and hilarious mysteries, while returning from or going to a regular teenage function.
Details
Rated: TV-G
Released: 13 Sep 1969
Runtime: 22 min
Genre: Animation, Short, Adventure, Comedy, Family, Mystery
Director: N/A
Writer: Joe Ruby, Ken Spears, Joseph Barbera, William Hanna
Actors: Casey Kasem, Nicole Jaffe, Don Messick, Vic Perrin
Language: English
Country: USA
Awards: N/A
Total Seasons: 3
Previous Episode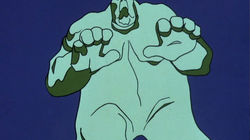 Don't Fool with a Phantom
Episode 2x8; Oct 31, 1970
The Scooby gang is at a dance contest held by a radio station and a wax phantom steals the safe.
Previous Episodes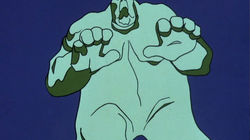 2x8: Don't Fool with a Phantom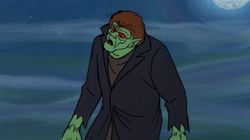 2x7: Who's Afraid of the Big Bad Werewolf?


2x6: A Tiki Scare is No Fair


2x5: The Haunted House Hang-Up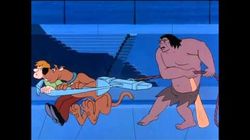 2x4: Scooby's Night with a Frozen Fright


2x3: Jeepers It's the Creeper 2x2: Mystery Mask Mix-Up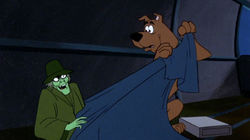 2x1: Nowhere to Hyde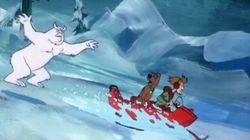 1x17: That's Snow Ghost

View All Episodes
Cast
Frank Welker as Frederick 'Fred' Jones
Don Messick as Scoobert 'Scooby' Doo
Nicole Jaffe as Velma Dinkley
Casey Kasem as Norville 'Shaggy' Rogers
Hal Smith as Additional Voices
Vic Perrin as Additional Voices
View Full Cast
Skip to:
Season 1
| Episode No. | No. Overall | Title | Airdate | Runtime | Summary |
| --- | --- | --- | --- | --- | --- |
| 1 | 1 | What a Night for a Knight | 1969-09-13 | 30 | An archaeologist goes missing at a museum and the gang helps track him down while encountering the Black Knight. |
| 2 | 2 | A Clue for Scooby-Doo | 1969-09-20 | 30 | Ships are disappearing and it is reported to be caused by the ghost of Captain Cutler. While scuba diving, the gang discovers a haunted sunken ship. |
| 3 | 3 | Hassle in the Castle | 1969-09-27 | 30 | The gang encounters a phantom hunting for hidden pirate treasure in a castle. |
| 4 | 4 | Mine Your Own Business | 1969-10-04 | 30 | The gang spends the night in a haunted ghost town and encounters the Miner 49'er. |
| 5 | 5 | Decoy for a Dognapper | 1969-10-11 | 30 | The gang uses Scooby as a decoy to discover who is stealing prizewinning dogs. |
| 6 | 6 | What the Hex is Going On? | 1969-10-18 | 30 | Daphne's Uncle ages 30 years then vanishes without a trace. |
| 7 | 7 | Never Ape an Ape Man | 1969-10-25 | 30 | Scooby-Doo and his friends are visiting the set of a movie that Daphne's uncle is directing. When odd things start occurring, the gang learn that there's a local legend of an ape man that supposedly haunts the area and what's happening now appears to be his handiwork. Offering to help get to the bottom of the mystery, Daphne's uncle reluctantly gives them jobs as extras to find out what's going on. |
| 8 | 8 | Foul Play in Funland | 1969-11-01 | 30 | Scooby-Doo and his friends are visiting an amusement park when they discover an out of control robot roaming around the park. When they ask the caretakers about it and are given the brush-off, they investigate what's going on. |
| 9 | 9 | The Backstage Rage | 1969-11-08 | 30 | As Scooby-Doo and Shaggy are walking home from a nearby pizzeria, they find an abandoned violin case along the sidewalk. Thinking something foul is afoot, Shaggy goes and calls the others so they can investigate. They soon make their way to a local theater and discover it's the base of a group of counterfeiters. |
| 10 | 10 | Bedlam in the Big Top | 1969-11-15 | 30 | The gang encounters mysterious happenings caused by a clown at a local circus. |
| 11 | 11 | A Gaggle of Galloping Ghosts | 1969-11-22 | 30 | The Scooby gang ends up at a strange haunted castle in Transylvania and encounters various classic monsters. |
| 12 | 12 | Scooby-Doo and a Mummy Too! | 1969-11-29 | 30 | Scooby and the gang are chased by a mysterious mummy who wants a strange ancient coin. |
| 13 | 13 | Which Witch is Which? | 1969-12-06 | 30 | The gang ends up in a remote spooky swamp and is chased by a witch and a zombie who has been running people out of the dismal swamp. |
| 14 | 14 | Spooky Space Kook | 1969-12-20 | 30 | The gang discovers a abandoned airfield and has a encounter with flying saucers and a strange spooky skeleton in a space suit. |
| 15 | 15 | Go Away Ghost Ship | 1969-12-13 | 30 | The gang has a encounter with a freighter manned by Redbeard the Pirate and his ghostly crew. |
| 16 | 16 | A Night of Fright is No Delight | 1970-01-10 | 30 | A millionaire promises his fortune to anyone who will spend the night in his haunted castle. |
| 17 | 17 | That's Snow Ghost | 1970-01-17 | 30 | While on vacation in the mountains, the kids encounter a abominable snow monster. |
Season 2
| Episode No. | No. Overall | Title | Airdate | Runtime | Summary |
| --- | --- | --- | --- | --- | --- |
| 1 | 18 | Nowhere to Hyde | 1970-09-12 | 30 | The gang tracks a jewel thief back to the home of inventor Dr. Jekyll. |
| 2 | 19 | Mystery Mask Mix-Up | 1970-09-19 | 30 | Daphne unknowingly buys a cursed mask at an antique shop. |
| 3 | 20 | Jeepers It's the Creeper | 1970-09-26 | 30 | The gang finds an unconscious bank guard with a mysterious blank sheet of paper, then has a run-in with a ghoulish figure called the Creeper. |
| 4 | 21 | Scooby's Night with a Frozen Fright | 1970-10-03 | 30 | The gang has a strange encounter when Shaggy catches a frozen caveman while fishing. |
| 5 | 22 | The Haunted House Hang-Up | 1970-10-10 | 30 | The gang is on their way to a rock concert, after asking for directions the Mystery Machine overheats. They then end up at a haunted Mansion. |
| 6 | 23 | A Tiki Scare is No Fair | 1970-10-17 | 30 | The gang is on vacation in a Hawaii. When a luau they're attending gets interrupted by a witch doctor with a foreboding message about an upcoming visit vengeful Tiki by the name of Mano Tiki Tia, their host soon disappears. Suspecting they're mired in a mystery, Scooby and his friend soon find out that their host is somehow behind the witch doctor's visit. |
| 7 | 24 | Who's Afraid of the Big Bad Werewolf? | 1970-10-24 | 30 | Scooby and his friends are out in a wooded area on a camping trip. Their fun soon takes a turn to mystery solving when a werewolf stumbles upon their camping grounds. Upon investigating where their new "friend" came from and where it went, the gang soon find their way to an abandoned mill and an illegal smuggling operation. |
| 8 | 25 | Don't Fool with a Phantom | 1970-10-31 | 30 | The Scooby gang is at a dance contest held by a radio station and a wax phantom steals the safe. |
Season 3
| Episode No. | No. Overall | Title | Airdate | Runtime | Summary |
| --- | --- | --- | --- | --- | --- |
Series Cast
| | | | |
| --- | --- | --- | --- |
| | Frank Welker | as Frederick 'Fred' Jones | |
| | Don Messick | as Scoobert 'Scooby' Doo | |
| | Nicole Jaffe | as Velma Dinkley | |
| | Casey Kasem | as Norville 'Shaggy' Rogers | |
| | Hal Smith | as Additional Voices | |
| | Vic Perrin | as Additional Voices | |
| | John Stephenson | as Additional Voices | |
| | Jean Vander Pyl | as Additional Voices | |
| | Stefanianna Christopherson | as Daphne Anne Blake | |
| | Jack Angel | as Additional Voices | |
| | Heather North | as Daphne Blake | |
| | Alan Oppenheimer | as Additional Voices | |
Series Crew
| | Position | Name |
| --- | --- | --- |
| | Film Editor | Ted Baker |
| | Layout Artist | Rick Gonzalez |
| | Layout Artist | Jim Fletcher |
| | Co-Producer | Alex Lovy |
| | Producer | William Hanna |
| | Producer | Joseph Barbera |
| | Story Editor | Joe Ruby |
| | Story Editor | Ken Spears |
| | Camera Operator | Bill Kotler |
| | Animator | Rudy Cataldi |
| | Animator | Bill Nunes |
| | Animator | Bob Goe |
| | Title Designer | Bill Perez |
| | Layout Artist | Bob Singer |
| | Animator | Hicks Lokey |
| | Animator | Ed Love |
| | Animator | Ken Southworth |
| | Camera Operator | Cliff Shirpser |
| | Layout Artist | Dick Bickenbach |
| | Camera Operator | Roy Wade |
| | Technical Director | Frank Paiker |
| | Camera Operator | Charles Flekal |
| | Animator | Jay Sarbry |
| | Animation Director | Charles A. Nichols |
| | Production Designer | Iwao Takamoto |
| | Layout Artist | Mike Arens |
| | Layout Artist | Gary Hoffman |
| | Layout Artist | Terry Slade |
| | Layout Artist | Jack Huber |
| | Layout Artist | Mo Gollub |
| | Layout Artist | Alex Ignatiev |
| | Animator | George Rowley |
| | Animator | Bill Keil |
| | Animator | Ray Abrams |
| | Animator | isadore Ellis |
| | Animator | Volus Jones |
| | Animator | Carlos Alfonso |
| | Animator | George goepper |
| | Background Designer | F. Montelaegre |
| | Background Designer | Rene Garcia |
| | Background Designer | Richard Khim |
| | Background Designer | Bob Gentle |
| | Background Designer | Peter Van Elk |
| | Background Designer | Curtis Perkins |
| | Background Designer | Geno Giudice |
| | Background Designer | Gary Niblett |
| | Background Designer | Eric Semones |
| | Title Designer | Robert Schaefer |
| | Music | Ted Nichols |
| | Sound | Richard Olson |
| | Sound | Bill Getty |
| | Editor | Larry Cowan |
| | Music Editor | Joe Sandusky |
| | Camera Operator | George Eppperson |
| | Camera Operator | Ralph Migliori |
| | Associate Producer | Lew Marshall |
| | Layout Artist | Alvaro Acre |
| | Layout Artist | Paul Gruwell |
| | Layout Artist | Bill Lignante |
| | Animator | Oliver E. Callahan |
| | Animator | Zdenko Gasparovic |
| | Animator | Lloyd Vaughan |
| | Animator | Joan Orbison |
| | Background Designer | Ron Dias |
| | Background Designer | Daniela Bielecka |
| | Background Designer | Rolly Oliva |
| | Film Editor | Gregory V. Watson Jr. |
| | Film Editor | Chip Varas |
| | Camera Operator | Dick Blundell |
Related News
TVMaze