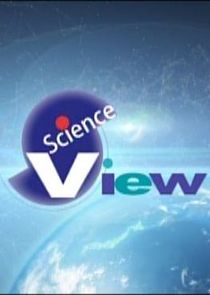 In this program, Japanese scientists delve into the fascinating worlds of cutting-edge technology and the natural sciences. Innovators who contribute to manufacturing in Japan are also introduced.
Previous Episode
Exploring the Mystery of Plant Diversity - Evolutionary Biologist, Kentaro Shimizu
Episode 2019x14; Sep 03, 2019
Professor Kentaro Shimizu (45), of the University of Zurich in Switzerland, is trying to uncover the secrets to plant diversity by decoding plant genes while conducting field work in the Swiss Alps. Most organisms including animals have only about 20,000 to 30,000 genes, and Shimizu is hoping to understand why there are so many different species of organisms living on the earth. Through his research, he's learned that the numbers of chromosomes inherited from parents play a significant role in the evolution and diversification of living organisms. Shimizu is also applying his research findings to creating an improved wheat variety that will survive the changing global environment. We'll follow Professor Shimizu as he explores the mystery of plant diversity.
Previous Episodes 2019x14: Exploring the Mystery of Plant Diversity - Evolutionary Biologist, Kentaro Shimizu 2019x13: Unlocking the Mysteries of Space 2019x12: Examining the Global Environment through Polar Research 2019x11: The Leading Edge: The Mystery of Carnivorous Plant Evolution 2019x10: The Leading Edge: Food Texture - The Key to Delicious Taste 2019x9: The Leading Edge: The Large Meander of the Massive Kuroshio Current 2019x8: The Leading Edge: Breaking the Barriers of Microscopy - Watching Cells at Work 2019x7: The Leading Edge: Seeing our 3D World in Points and Lines 2019x6: The Leading Edge: Seeing the Invisible! Uncovering the Mysteries of the Past

View All Episodes
Related News
TVMaze