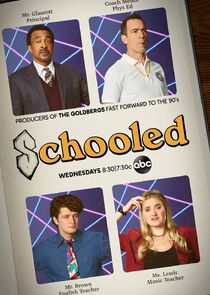 Set in 1990-something, Schooled is a spinoff of The Goldbergs and follows the hilarious faculty of William Penn Academy, led by new music teacher and WP graduate Lainey Lewis, Principal Glascott, Coach Mellor and young, enthusiastic super-teacher Charlie Brown or CB for short. Despite their eccentricities and crazy personal lives, these teachers are heroes to their students.
Series Overview
Rating
imDb Rating: 6.9 (1,933 Votes)
Metascore: N/A
Plot
A spinoff of The Goldbergs set in the 1990s that follows the faculty of William Penn Academy who, despite their eccentricities and crazy personal lives, are heroes to their students.
Details
Rated: N/A
Released: 09 Jan 2019
Runtime: 30 min
Genre: Comedy
Director: Jay Chandrasekhar
Writer: Marc Firek, Adam F. Goldberg
Actors: Tim Meadows, Bryan Callen, Brett Dier, AJ Michalka
Language: English
Country: USA
Awards: N/A
Total Seasons: 2
Next Episode
Beanie Babies
Episode 2x10; Dec 11, 2019
CB hopes getting Lainey a Beanie Baby for Christmas will show his true feelings for her, but it doesn't go as planned. Meanwhile, Principal Glascott tries to convince Felicia that she needs to participate and sing a song in a Kwanza play he has written for the students.
Previous Episode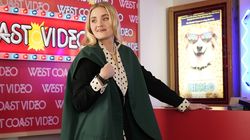 The Pokémon Society
Episode 2x9; Dec 04, 2019
Learning he's not into baseball cards, Coach Mellor encourages Toby to be competitive in CB's Pokemon Club and becomes an overbearing sports-type father. Meanwhile, Lainey supplements her salary as a teacher by working at the local video store and learns an important lesson.
Episodes 2x11: (Winter Premiere) 2x10: Beanie Babies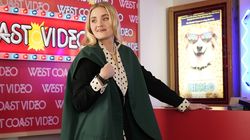 2x9: The Pokémon Society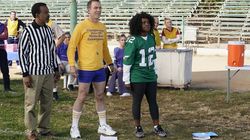 2x8: Friendsgiving


2x7: Hakuna Matata


2x6: Run, Rick, Run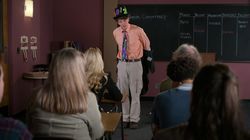 2x5: Outbreak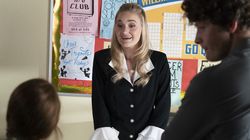 2x4: Kick Like a Girl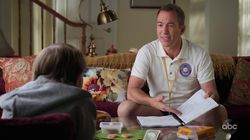 2x3: The Rudy-ing of Toby Murphy

View All Episodes
Cast
Tim Meadows as John Glascott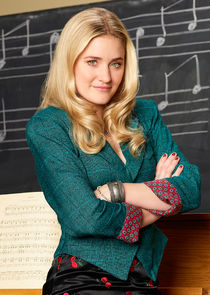 Amanda Michalka as Lainey Lewis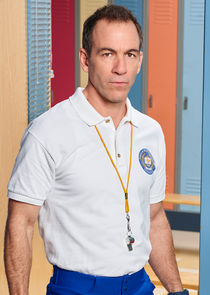 Bryan Callen as Rick Mellor
Brett Dier as Charlie "CB" Brown
View Full Cast
Skip to:
Season 1
| Episode No. | No. Overall | Title | Airdate | Runtime | Summary |
| --- | --- | --- | --- | --- | --- |
| 1 | 1 | Be Like Mike | 2019-01-09 | 30 | It's 1990-something, and since Lainey still hasn't achieved rock 'n' roll greatness, she returns to William Penn Academy as the new music teacher. Lainey has a hard time adjusting to being an authority figure, but she realizes she might not be so bad at it when she discovers a kindred spirit in Principal Glascott's niece, Felicia. Meanwhile, Coach Mellor struggles with Michael Jordan's influence on modern-day basketball. |
| 2 | 2 | Lainey's All That | 2019-01-16 | 30 | Hoping to gain respect among her colleagues at school, Lainey comes up with a misguided plan to give an awkward and insecure student a full makeover. Meanwhile, Principal Glascott and Coach Mellor take friendly competition to a new level when they are both romantically interested in the math teacher. |
| 3 | 3 | Tamagotchis and Bells | 2019-01-23 | 30 | Lainey and Glascott encounter an overbearing parent and enlist the help of Beverly Goldberg. Mellor realizes he might want to start a family and be a father after CB shows him how to care for confiscated Tamagotchis. |
| 4 | 4 | I, Mellor | 2019-01-30 | 30 | Coach Mellor is cracking down on cheating, which leads him to take on the failing mathletes for the upcoming Math Olympiad. Meanwhile, Lainey helps CB deal with a challenging student. |
| 5 | 5 | Money for RENT | 2019-02-13 | 30 | After Mellor tells Lainey that sports are king at William Penn, she sets out to put on the Broadway hit musical "Rent" to show Mellor the arts are just as important as athletics. Meanwhile, Glascott and CB struggle to modernize the school's outdated boy's health education program. |
| 6 | 6 | Rock for Jocks | 2019-02-20 | 30 | When Lainey starts to teach the easy A course for jocks, Coach Mellor challenges her to expect more from his athletes. After CB points out Felicia needs to beef up her resume for college, Glascott bribes his niece to run for class president. |
| 7 | 7 | Kris Kross | 2019-02-27 | 30 | After two students show up to school dressed in backward clothes, a la Kris Kross, Lainey tries to get kids to conform to social norms to protect them from ridicule while CB encourages them to embrace their uniqueness. Meanwhile, Principal Glascott struggles to say no to his teachers and disappointing his friends, so he enlists the help of Mellor to lay down the law. |
| 8 | 8 | Lainey and Erica's High School Reunion | 2019-03-13 | 30 | When her high school reunion is held at William Penn, Lainey tries to hide her teaching job from old classmates, pulling a "Romy and Michele" lie with the help of Erica Goldberg and CB. Meanwhile, Mellor's distraught to learn his star athlete alum, Ruben Amaro Jr., sees Glascott as more of a mentor than Mellor. |
| 9 | 9 | Darth Mellor | 2019-03-20 | 30 | Lainey encourages Glascott to trust his niece and let her get her driver's license, only to find Felicia isn't trustworthy. CB and the student "Star Wars" club bring Mellor along to the premiere of "The Phantom Menace," but Mellor's thoughts on the movie cause the club to dissolve. |
| 10 | 10 | There's No Fighting In Fight Club | 2019-04-03 | 30 | As the new cheer coach, Lainey wants to bring the William Penn cheer team into the competitive competitions of the 90s, but she runs into push-back from Mellor and the football team. Meanwhile, CB and Glascott are at odds on how to help students resolve their problems, so they create a special kind of club. |
| 11 | 11 | Glascott Mascot | 2019-04-10 | 30 | Lainey and CB encourage a rebellious student radio club until a rogue DJ starts spreading rumors about them. Mellor takes umbrage when Glascott tries to change the school's mascot, so as a result, Mellor tries to get the school on board with a competing mascot. |
| 12 | 12 | CB Likes Lainey | 2019-05-01 | 30 | When CB finally gets the courage to tell Lainey that he has feelings for her, Dr. Barry Goldberg returns, derailing his big romantic reveal. Meanwhile, Glascott discovers that he can't make every teacher like one another after his plan with the school's staff goes awry. |
| 13 | 13 | Dr. Barry | 2019-05-08 | 30 | After initially trying to sabotage him, CB works with Barry and the JTP to help him win back Lainey's heart. Meanwhile, Glascott faces removal as principal after a prank damages William Penn Academy. |
Season 2
| Episode No. | No. Overall | Title | Airdate | Runtime | Summary |
| --- | --- | --- | --- | --- | --- |
| 1 | 14 | Dangerous Minds | 2019-09-25 | 30 | The summer is over. On her first day back, Lainey is excited to be back at William Penn Academy, but Mellor warns her that being a pal to her students is not a good idea. Meanwhile, Principal Glascott introduces the newest science teacher to the faculty, but CB is skeptical of her no-nonsense approaches. |
| 2 | 15 | I'll Be There for You | 2019-10-02 | 30 | Overwhelmed by the love she has for Barry, Lainey wants Coach Mellor to have the same feelings for someone special, which proves challenging. Elsewhere, Principal Glascott is unsure of how to handle difficult librarian Dr. Ness, and CB and Wilma disagree on what should be done with him. |
| 3 | 16 | The Rudy-ing of Toby Murphy | 2019-10-09 | 30 | After watching the classic film "Rudy" in CB's class, William Penn student Toby wants to play football. Since Toby isn't very good, Coach Mellor hopes to encourage him by telling his players to let Toby score a touchdown in a scrimmage, but the plan goes awry. Meanwhile, Principal Glascott suggests Lainey find a girlfriend to give her advice on life, so she tries to befriend Wilma to attend a Boyz II Men concert together. |
| 4 | 17 | Kick Like a Girl | 2019-10-16 | 30 | Hoping to improve the football team's chances at winning the title, Coach Mellor and Principal Glascott recruit star soccer player Felicia to kick field goals. But soon, she is treated like one of the guys, which affects her relationship with fellow player Reza. Meanwhile, CB chaperones an overnight ski trip and hopes to get in some quality time with Lainey but is constantly thwarted by socially awkward Tom Scott. |
| 5 | 18 | Outbreak | 2019-10-23 | 30 | When a bad flu epidemic hits William Penn, Coach Mellor is sent to his sick bed and Principal Glascott must step it up as the wrestling coach with the Jenkintown Cup on the line. Meanwhile, Lainey thinks she can easily pass a class taught by CB, yet it's anything but. |
| 6 | 19 | Run, Rick, Run | 2019-10-30 | 30 | Coach Mellor is excited to celebrate Halloween in a couple's costume with Julie, but his plan might be derailed by Principal Glascott's faculty-parent dating rules. Meanwhile, CB uses "The Blair Witch Project" to attempt to scare the students into not tormenting each other during the school's annual Halloween parade. |
| 7 | 20 | Hakuna Matata | 2019-11-06 | 30 | Coming off the musical success of "Rent" last year, Lainey is asked to direct a school production of "The Lion King," but she fears she can't top herself. Meanwhile, Coach Mellor's athletic records may soon be broken, so he must find a way to keep his name in the spotlight. |
| 8 | 21 | Friendsgiving | 2019-11-20 | 30 | CB celebrates Thanksgiving by having all of William Penn rally around him after a cooking incident at his house, while the alumni faculty football game brings out the competitive sides of Wilma and Coach Mellor. |
| 9 | 22 | The Pokémon Society | 2019-12-04 | 30 | Learning he's not into baseball cards, Coach Mellor encourages Toby to be competitive in CB's Pokemon Club and becomes an overbearing sports-type father. Meanwhile, Lainey supplements her salary as a teacher by working at the local video store and learns an important lesson. |
| 10 | 23 | Beanie Babies | 2019-12-11 | 30 | CB hopes getting Lainey a Beanie Baby for Christmas will show his true feelings for her, but it doesn't go as planned. Meanwhile, Principal Glascott tries to convince Felicia that she needs to participate and sing a song in a Kwanza play he has written for the students. |
| 11 | 24 | (Winter Premiere) | 2020-01-15 | 30 | |
Series Cast
| | | | |
| --- | --- | --- | --- |
| | Tim Meadows | as John Glascott | |
| | Amanda Michalka | as Lainey Lewis | |
| | Bryan Callen | as Rick Mellor | |
| | Brett Dier | as Charlie "CB" Brown | |
Related News
TVMaze