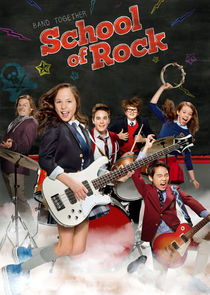 Inspired by the hit movie, School of Rock follows a unique group of prep school students who are in for the change of a lifetime when a down-on-his-luck musician poses as their substitute teacher. At first, the overachieving and rule-following kids are rather unimpressed, but their new teacher, Dewey, uses rock n' roll to ignite their inner expression.
Series Overview
Rating
imDb Rating: 4.3 (1,087 Votes)
Metascore: N/A
Plot
Misadventures of Dewey Finn, a rocker who poses as a substitute teacher at a prestigious prep school as he teaches his unconventional and overachieving students to play and love rock 'n' roll.
Details
Rated: TV-Y7
Released: 12 Mar 2016
Runtime: 30 min
Genre: Comedy, Family, Musical
Director: N/A
Writer: Jim Armogida, Steve Armogida
Actors: Breanna Yde, Ricardo Hurtado, Jade Pettyjohn, Lance Lim
Language: English
Country: USA
Awards: Nominated for 2 Primetime Emmys. Another 1 win & 4 nominations.
Total Seasons: 3
Previous Episode
I Love Rock & Roll: Part 2
Episode 3x20; Apr 08, 2018
Previous Episodes 3x20: I Love Rock & Roll: Part 2 3x19: I Love Rock & Roll: Part 1 3x18: Photograph 3x17: We Gotta Get Out of This Place 3x16: Surprise, Surprise 3x15: Not Afraid


3x14: Don't Know What You Got ('Til It's Gone)


3x13: A Matter of Trust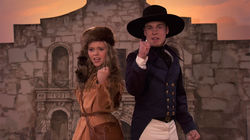 3x12: Love is a Battlefield

View All Episodes
Cast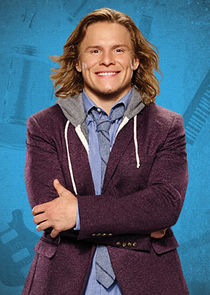 Tony Cavalero as Dewey Finn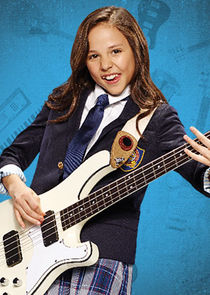 Breanna Yde as Tomika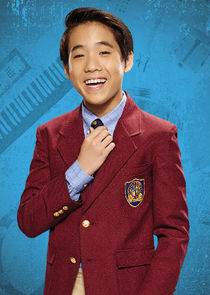 Lance Lim as Zack Kwan
Ricardo Hurtado as Freddy Huerta
Jade Pettyjohn as Summer Hathaway
Aidan Miner as Lawrence Dooley
View Full Cast
Skip to:
Season 1
| Episode No. | No. Overall | Title | Airdate | Runtime | Summary |
| --- | --- | --- | --- | --- | --- |
| 1 | 1 | Come Together | 2016-03-12 | 30 | Dewey, a down-on-his-luck musician, poses as a substitute teacher at a prestigious prep school and uniquely inspires his overachieving students to take a risk and create a secret rock band. |
| 2 | 2 | Cover Me | 2016-03-19 | 30 | When Summer asks Tomika for help to become the lead singer, Tomika must choose between helping her friend or going for the role of lead singer herself. |
| 3 | 3 | Video Killed the Speed Debate Star | 2016-03-26 | 30 | Principal Mullins installs surveillance cameras in all the classrooms, putting the band's secret in danger. |
| 4 | 4 | The Story of Us (But More About Me) | 2016-04-02 | 30 | While searching to find her role in the band, Summer sets out to become the band's songwriter, but has difficulty finding any true inspiration. |
| 5 | 5 | We're Not Gonna Take It | 2016-04-09 | 30 | When Zack's dad catches him on the electric guitar at home, he moves Zack to another class with less distraction, causing Dewey and the kids to rebel. |
| 6 | 6 | A Band with No Name | 2016-04-16 | 30 | The band books its first gig, but when the members cannot decide on a name, they split into two bands. |
| 7 | 7 | We Can Be Heroes, Sort Of | 2016-04-23 | 30 | When Tomika tries too hard to be like her favorite artist, she unintentionally hurts her friends; Dewey tries to prove his music credibility by claiming to know a music legend. |
| 8 | 8 | Should I Stay or Should I Go? | 2016-04-30 | 30 | Zack gets poached by another band right before the Battle of the Bands audition, and winds up learning a lesson about loyalty. |
| 9 | 9 | Money (That's What I Want) | 2016-05-07 | 30 | When the band raises and promptly loses their Battle of the Bands entrance fee, they must use their music and work together to make the money back in time. |
| 10 | 10 | Freddy Fights for His Right to Party | 2016-06-04 | 30 | Freddy scores an invite to an upperclassmen bash, but the invitation doesn't extend to Zack, forcing Freddy to make a tough decision. |
| 11 | 11 | (Really Really) Old Time Rock and Roll | 2016-06-11 | 30 | When the group's music teacher holds practice every day for the school concert, they must juggle both bands while protecting their secret. |
| 12 | 12 | We Are the Champions ... Maybe | 2016-06-18 | 30 | When a rival group steals their song at the Battle of the Bands, the group decides to use an original song to show off their rock star power. |
Season 2
| Episode No. | No. Overall | Title | Airdate | Runtime | Summary |
| --- | --- | --- | --- | --- | --- |
| 1 | 13 | Changes | 2016-09-17 | 30 | When their regular teacher returns, the children must find a way to get Dewey back and keep their rock and roll dreams alive. |
| 2 | 14 | Wouldn't It Be Nice | 2016-09-24 | 30 | Summer's attempt to share a locker with Freddy sets off a chain reaction of locker-switching that puts the whole band out of sync. |
| 3 | 15 | With or Without You | 2016-10-01 | 30 | Lawrence tries to prove his value to the group by taking over the production of their first recording, but his methods create a rift in the band. |
| 4 | 16 | Brilliant Disguise | 2016-10-08 | 30 | The band is booked to perform in disguise at the school dance so they can keep their identities a secret; Summer decides to reveal her feelings to Freddy. |
| 5 | 17 | I Put a Spell on You | 2016-10-15 | 30 | After being hypnotized to sing well, Summer spars with Tomika over auditioning for their favorite singing competition show; the boys use hypnosis to take advantage of Principal Mullins. |
| 6 | 18 | Welcome to My Nightmare | 2016-10-22 | 30 | When Principal Mullins goes home sick, Mr. Finn's class decides to celebrate Halloween in school. |
| 7 | 19 | Truckin' | 2016-11-05 | 30 | When the cafeteria shuts down, Zack starts a food truck, only to find himself in competition with Justin's truck. |
| 8 | 20 | Voices Carry | 2016-11-12 | 30 | Freddy is forced to join the school's a cappella group, jeopardizing the band's chance to record their song for an influential producer. |
| 9 | 21 | Is She Really Going Out with Him | 2016-11-19 | 30 | Summer's jealousy of Freddy's new girlfriend gets the best of her when she befriends the girl and tries to sabotage their relationship. |
| 10 | 22 | Total Eclipse of the Heart | 2017-01-07 | 30 | Summer tries to get over Freddy, but winds up stuck with him and Kale at school overnight; Mr. Finn helps Tomika overcome one of her biggest fears. |
| 11 | 23 | Takin' Care of Business | 2017-01-14 | 30 | Zach has classmates invest in Lawrence's future for a school business assignment; Summer and Tomika help Dewey study to earn his teaching credentials. |
| 12 | 24 | Don't Let Me Be Misunderstood | 2017-01-21 | 30 | Tomika and Zack work on a love song together, leading to a moment that will change their friendship forever; Summer and Lawrence spend time together; Freddy helps Mr. Finn with a problem. |
| 13 | 25 | Don't Stop Believin' | 2017-01-28 | 30 | The band must decide if they want to stay together after they fail to impress a music producer at the Austin Music Festival. |
Season 3
| Episode No. | No. Overall | Title | Airdate | Runtime | Summary |
| --- | --- | --- | --- | --- | --- |
| 1 | 26 | Hold on Loosely | 2017-07-08 | 30 | When Freddy tells the band that his family is moving to Miami, they all work together to come up with a plan to convince his mother to let him stay. |
| 2 | 27 | Do You Want to Know a Secret | 2017-07-15 | 30 | When the band gets a new classmate who is unable to keep a secret, it threatens the future of the band. |
| 3 | 28 | True Colors | 2017-07-22 | 30 | The band decides to make a music video, but when Tomika and Freddy have different ideas about the video's creative direction, it causes a rift in the group. |
| 4 | 29 | Leader of the Band | 2017-07-29 | 30 | An online review of the band labels Tomika as the leader, sparking a competition between the children to seize the spotlight in the group. |
| 5 | 30 | The Other Side of Summer | 2017-08-05 | 30 | Summer has an identity crisis after getting her first B, and it is up to the band to make sure that the changes she is going through are not permanent. |
| 6 | 31 | Minimum Wage | 2017-08-12 | 30 | Summer tries to get a job at her favorite store in the mall to earn money for a new phone, but the job is offered to Tomika instead. |
| 7 | 32 | Heroes & Villains | 2017-11-18 | 30 | After comic books get banned at school, Tomika decides to create her own comic, but accidentally upsets her friends by not drawing them in the best light. |
| 8 | 33 | Jingle Bell Rock | 2017-12-03 | 30 | While Tomika and Summer try to get Kale into the school's Holiday pageant, Zack, Lawrence, and Dewey try to recreate Freddy's Christmas traditions because he is spending the holidays without his mom for the first time. |
| 9 | 34 | Kool Thing | 2018-01-07 | 30 | Tomika goes to great lengths to prove she is cool to the new girl in school, eventually lying about knowing a music superstar. |
| 10 | 35 | Would I Lie to You? | 2018-01-14 | 30 | Freddy writes a song about the band being so supportive, but they find it difficult to be honest with him when it comes to how they feel about it. |
| 11 | 36 | Puppy Love | 2018-01-21 | 30 | Tomika and Summer's friendship becomes strained when Summer starts to take care of the only creature that Tomika fears -- an adorable puppy. |
| 12 | 37 | Love is a Battlefield | 2018-01-28 | 34 | Tomika is inspired by the play, "Hamilton," to create her own hip-hop musical about the Alamo; Freddy is determined to use the play to get closer to Summer. |
| 13 | 38 | A Matter of Trust | 2018-02-11 | 30 | Summer takes pity on the band's nemesis, Justin from Night Lizard, after he falls on hard times, and agrees to help his music career despite her friends' caution. |
| 14 | 39 | Don't Know What You Got ('Til It's Gone) | 2018-02-18 | 30 | The band holds a rummage sale to raise money after their instruments get stolen; Tomika sells a sentimental item of Summer's, then tries to remember its significance to her as she attempts to repair their friendship. |
| 15 | 40 | Not Afraid | 2018-02-25 | 30 | When School of Rock attempts to become the leading quinceanera band in Austin, everything seems to go wrong, thanks to a scary movie. |
| 16 | 41 | Surprise, Surprise | 2018-03-04 | 30 | Freddy's decision to reveal his feelings for Summer backfires after his anonymous note leads to a series of misunderstandings. |
| 17 | 42 | We Gotta Get Out of This Place | 2018-03-11 | 30 | Freddy looks for a response from Summer after telling her how he feels; the band agrees to help Dewey save a local ice cream shop, but first has to get out of an escape room challenge arranged by Principal Mullins. |
| 18 | 43 | Photograph | 2018-03-18 | 30 | The whole band works together to get Zack to look perfect for photo day, so he can finally have a picture on his parents' mantle at home. |
| 19 | 44 | I Love Rock & Roll: Part 1 | 2018-04-01 | 30 | When Dewey's old band gets to play his dream venue at the Austin Music Festival, he is forced to make a choice between his former life and School of Rock. |
| 20 | 45 | I Love Rock & Roll: Part 2 | 2018-04-08 | 30 | |
Series Cast
| | | | |
| --- | --- | --- | --- |
| | Tony Cavalero | as Dewey Finn | |
| | Breanna Yde | as Tomika | |
| | Lance Lim | as Zack Kwan | |
| | Ricardo Hurtado | as Freddy Huerta | |
| | Jade Pettyjohn | as Summer Hathaway | |
| | Aidan Miner | as Lawrence Dooley | |
| | Jama Williamson | as Principal Rosalie Mullins | |
Series Crew
| | Position | Name |
| --- | --- | --- |
| | Music | Gabriel Mann |
Related News
TVMaze