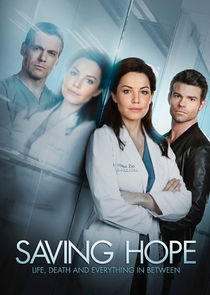 When Hope Zion Hospital's Chief of Surgery, Charlie Harris ends up in a coma, he finds himself wandering the halls in spirit form. Stuck between worlds, he watches as his fiancée and the staff of the hospital fight to keep patients - and hope - alive.
Series Overview
Rating
imDb Rating: 7.5 (5,833 Votes)
Metascore: N/A
Plot
A supernatural medical drama that centers around the lives of the doctors and nurses of Hope Zion Hospital.
Details
Rated: TV-14
Released: 07 Jun 2012
Runtime: 43 min
Genre: Drama, Fantasy
Director: N/A
Writer: Morwyn Brebner, Malcolm MacRury
Actors: Erica Durance, Michael Shanks, Benjamin Ayres, Julia Chan
Language: English
Country: Canada
Awards: 8 wins & 17 nominations.
Total Seasons: 5
Previous Episode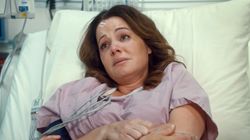 Hope Never Dies
Episode 5x18; Aug 03, 2017
In the series finale, Drs. Reid and Harris rush to the scene of an accident involving a busload of teens.
Previous Episodes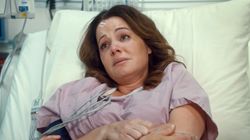 5x18: Hope Never Dies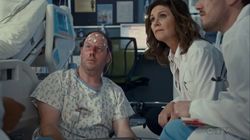 5x17: First and Last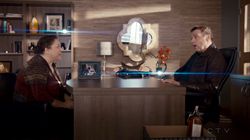 5x16: La Famiglia


5x15: Fix You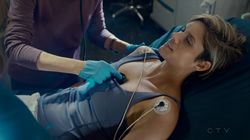 5x14: We Need to Talk About Charlie Harris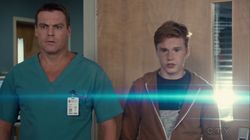 5x13: Problem Child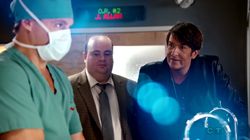 5x12: Leap of Faith


5x11: Nightmares & Dreamscapes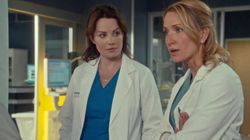 5x10: Change of Heart

View All Episodes
Cast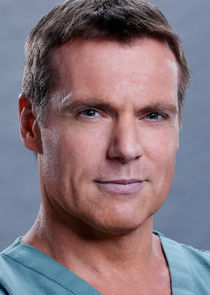 Michael Shanks as Dr. Charles "Charlie" Harris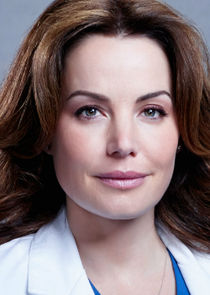 Erica Durance as Dr. Alex Reid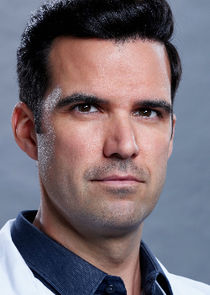 Ben Ayres as Dr. Zachary "Zach" Miller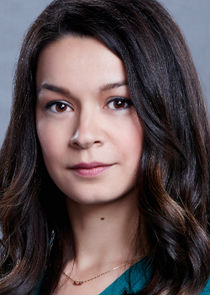 Julia Taylor Ross as Dr. Maggie Lin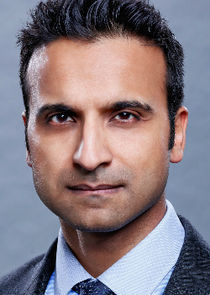 Husein Madhavji as Dr. Shahir Hamza
Joseph Pierre as Nurse Jackson Wade
View Full Cast
Recent News
Pixel 4 review: Google ups its camera game
Google's first-party hardware has always been a drop in the bucket of global smartphone sales. Pixel devices have managed to crack the top five in the U.S. and Western Europe, but otherwise represent less than 1% of the overall market. It's true, of course, t…
The Math of Sisyphus
"There is but one truly serious question in philosophy, and that is suicide," wrote Albert Camus in The Myth of Sisyphus. This is equally true for a human navigating an absurd existence, and an artificial intelligence navigating a morally insoluble situation.
via NewsAPI
View More Related News
Skip to:
Season 1
| Episode No. | No. Overall | Title | Airdate | Runtime | Summary |
| --- | --- | --- | --- | --- | --- |
| 1 | 1 | Pilot | 2012-06-07 | 60 | When Hope Zion Hospital's Chief of Surgery ends up in a coma, he finds himself wandering the halls in spirit form. Stuck between worlds, he watches as his fiancée and the staff of the hospital fight to keep patients – and hope – alive. |
| 2 | 2 | Contact | 2012-06-14 | 60 | Alex treats a young boy with mysterious symptoms while dealing with the arrival of Charlie's ex-wife. Elsewhere in the hospital, Joel and Maggie try to help a patient who refuses life-saving treatment on religious grounds. |
| 3 | 3 | Blindness | 2012-06-21 | 60 | After Charlie's hand moved in the last episode, Alex has high hopes for his recovery, while she treats a patient who already has multiple surgeries under his belt. Meanwhile, Charlie coaches a young man killed in a roofing accident who has unfinished business with his severely injured brother. |
| 4 | 4 | The Fight | 2012-06-28 | 60 | A sleep-deprived Alex takes on a night shift in the ER where an all-star hockey enforcer may be skating full-speed towards an early death. Meanwhile, Charlie meets a suburban punk who is facing the biggest fight of his life. |
| 5 | 5 | Out of Sight | 2012-07-05 | 60 | A high profile double hand replantation becomes Alex's chance to prove to Kinney that she is still capable of being Chief Surgical Resident. In the ICU, Maggie believes a homeless man may have been misdiagnosed. |
| 6 | 6 | The Great Randall | 2012-07-12 | 60 | When a severely injured man under the spell of hypnosis cannot remember his identity, the hypnotist who put him under is called into the hospital - where he uses his psychic ability to connect Charlie and Alex. Meanwhile, a young woman comes into the E.R. with a neck injury, but it's Hope Zee's psych resident, Gavin who knows how to help her. |
| 7 | 7 | Consenting Adults | 2012-07-19 | 60 | A routine surgical procedure goes awry when Alex's patient, a soon-to-be-wed young woman, falls into a coma. While Alex struggles with a case that hits close to home, Joel treats a patient who does his own body modifications, and Charlie finds himself drawn to Alex's coma patient in the spirit world. |
| 8 | 8 | Heartsick | 2012-07-26 | 60 | With Charlie's life hanging in the balance, Alex and Dawn go head-to-head over who gets to be his legal decision maker - but are forced to put personal matters aside when they scrub into a heart transplant surgery together. Charlie, meanwhile, is in no mood to talk to the heart donor - a deceased prisoner. |
| 9 | 9 | Bea, Again | 2012-08-16 | 60 | With Charlie removed from his ventilator, all he and Alex can do is wait and ask themselves: is this really it? But when a patient comes in for a routine follow-up, her new symptoms could lead Alex and Charlie to making a discovery about Charlie's coma. Meanwhile, Joel cannot operate after breaking his hand, and Maggie and Gavin deal with the aftermath of their kiss. |
| 10 | 10 | A New Beginning | 2012-08-23 | 60 | When Joel gets cold feet in the OR, Kinney takes him with her on a Continuing Medical Education assignment in her hometown to help clear his head. During their field trip, a woman gets pinned underneath a truck and Joel and Kinney lead the rescue effort. Meanwhile, Charlie meets a newly deceased therapist who suspects it's an emotional block that is keeping him in his coma. Encouraged by Charlie breathing on his own, Alex continues her rounds and diagnoses a fitness buff with a rare condition. |
| 11 | 11 | The Law of Contagion | 2012-08-30 | 60 | When a plane is forced to land due to a sick passenger, the patient is taken to Hope Zion where Alex performs emergency surgery and discovers that this passenger may have brought a deadly and contagious virus into the hospital. |
| 12 | 12 | Ride Hard or Go Home | 2012-09-06 | 60 | Alex and Shahir bring Charlie to the O.R. for a last resort procedure, but Charlie must first face his past before he can wake up. Meanwhile, Joel performs a risky surgery on a female jockey and Gavin crosses the line when he meets an Alzheimer's patient. |
| 13 | 13 | Pink Clouds | 2012-09-13 | 60 | After a major turn of events, Alex is faced with a monumental question: is her life now changed forever? Meanwhile, Joel is in a race against time to save a young patient from rapidly advancing flesh-eating disease. |
Season 2
| Episode No. | No. Overall | Title | Airdate | Runtime | Summary |
| --- | --- | --- | --- | --- | --- |
| 1 | 14 | I Watch Death | 2013-06-25 | 60 | Charlie returns to Hope Zion for his first shift as a doctor since waking from the coma and is surprised that he can still see the spirits of people who died at the hospital. |
| 2 | 15 | Little Piggies | 2013-07-02 | 60 | Alex learns to stand up to Charlie's ex-wife Dawn. |
| 3 | 16 | Why Waste Time | 2013-07-09 | 60 | While struggling under the pressure of deciding on her specialty, Alex is inspired by an immigrant doctor who needs her help to save his wife. |
| 4 | 17 | Defense | 2013-07-16 | 60 | The doctors are forced to deal with people from their past as Alex, Charlie, and Joel take on the daunting task of operating on a malpractice lawyer known for suing every doctor in his path. |
| 5 | 18 | The Face of the Giant Panda | 2013-07-23 | 60 | Alex must become the unlikely advocate for a violent young prisoner brought in to Hope Zion, while Joel connects with a disfigured refugee and tries to convince Dana Kinney to come back to operate on him. Meanwhile, a Spirit who is familiar to many Hope Zee doctors shows up in the Morgue when Charlie is about to do routine procedure. |
| 6 | 19 | All Things Must Pass | 2013-07-30 | 60 | After a young, healthy, and hunky fireman dies suddenly at Hope Zion, Alex must take the stand at M&M (Morbidity and Mortality) Rounds to find out what went wrong and who is to blame. Meanwhile, Charlie deals with a nervous soon-to-be Nun and Joel has to decide if he can be the man that comes through for Sonja. |
| 7 | 20 | Bed One | 2013-08-06 | 60 | When a heat wave hits the city, Alex is appointed Trauma Team Leader as the hospital is faced with an influx of patients during a blackout. With no back-up power available, Dawn and Charlie must figure out a way to continue their surgery as Joel and Maggie attempt to keep a patient alive while stuck in an elevator. |
| 8 | 21 | Defriender | 2013-08-13 | 60 | When Alex and Joel end up stranded in the middle of nowhere with a severely injured couple, they're forced to use only what's around them to stabilize the pair until paramedics arrive. Meanwhile, back at Hope Zion Hospital, Charlie must try to save the wounded leg of his former college roommate as Gavin attempts to help Shahir improve his bedside manner. |
| 9 | 22 | Vamonos | 2013-08-20 | 60 | When Alex is forced to put a patient's gender reassignment surgery on hold, she discovers a secret in his medical history that could save his surgery, but tear his life apart. Charlie deals with a patient who is healthy, sane - and convinced she is going to die at midnight. Meanwhile, Joel secretly helps Sonja deal with a patient of hers who's been admitted to Hope Zion Hospital. |
| 10 | 23 | Wishbones | 2014-01-02 | 60 | When Alex's brother Luke is admitted to Hope Zion Hospital in critical condition, Joel and Charlie must work together to keep him alive while keeping his admittance a secret from Alex. Meanwhile, Alex figures out a way to remove a tumour from a patient pregnant with twins, while Maggie is thrown off her game by the patient's gorgeous OB/GYN. |
| 11 | 24 | En Bloc | 2014-01-09 | 60 | Alex risks a dangerous surgery on a seemingly inoperable tumor to save a young boy's life. Meanwhile, Joel struggles with the challenges of being Chief of Surgery as Charlie struggles with the spirit of Alex's dead brother Luke. |
| 12 | 25 | Nottingham 7 | 2014-01-16 | 60 | When one of the doctors at Hope Zion Hospital life is at risk, Alex has to put her personal and professional issues aside. Charlie has to deal with the ghost of a ballerina. |
| 13 | 26 | Wide Awake | 2014-01-23 | 60 | Alex's been tricked into a blind double date, and ends up rushing her mystery man to the ER. Charlie struggles with a spirit in the middle of a soldier's life-or-death surgery. |
| 14 | 27 | 43 Minutes | 2014-01-30 | 60 | As Alex leaves Hope Zion she becomes a witness to an accident that brings her back to the hospital. |
| 15 | 28 | Don't Poke the Bear | 2014-02-06 | 60 | A couple is attacked by a bear, but Alex and Charlie think there's more to the story. |
| 16 | 29 | Breathless | 2014-02-13 | 60 | Alex races to find an organ replacement, while Charlie is pushed to his breaking point. |
| 17 | 30 | Twinned Lambs | 2014-02-20 | 60 | Alex struggles to help an older woman who starts to believe the year is 1985. Meanwhile, Charlie and Joel are pitted against one another by two best friends with identical shoulder injuries. |
| 18 | 31 | Broken Hearts | 2014-02-27 | 60 | Dawn diagnoses Alex with an irregular heartbeat. The Great Randall returns to Hope Zion Hospital after an experimental cancer treatment goes wrong. Meanwhile, Charlie struggles with the implications of his fight with Joel, who is trying to treat a troubled mathematician. One of Hope Zion's staff is attacked and their life is left hanging in the balance. |
Season 3
| Episode No. | No. Overall | Title | Airdate | Runtime | Summary |
| --- | --- | --- | --- | --- | --- |
| 1 | 32 | Heaven Can Wait | 2014-09-22 | 60 | After being stabbed in the heart, Alex has a profound experience in the liminal space, while a desperate Charlie and Dawn race against the clock to save her life. Meanwhile, Joel is pulled in to the ER to treat a suicidal patient that tests his duty as a doctor, and Maggie makes a bold decision that changes her relationship with Gavin. |
| 2 | 33 | Kiss Me Goodbye | 2014-09-25 | 60 | With her body still in a coma, Alex shares an emotional journey with Charlie in the spirit world as he 'ghost-doctors' a brain-dead mother-to-be. Meanwhile, Joel forms a tight bond with a lively drug addict while trying to treat his necrotic leg. Hope Zion Hospital also welcomes its new OB/GYN, Dr. Sydney Katz, who throws Maggie off her game. |
| 3 | 34 | Awakenings | 2014-10-02 | 60 | Alex is awake but still not back to her old self, and Dawn has given strict orders for her recovery plan. Meanwhile, Charlie and Joel square-off over differing treatment options when two fused-together burn victims are brought into the ER. Maggie finds herself in a whirlwind of emotions triggered from the fallout of her miscarriage. |
| 4 | 35 | Stand by Me | 2014-10-09 | 60 | Alex returns to work and meets a new colleague. Meanwhile, Joel gets involved in a dangerous situation at a local clinic; and Gavin has a blissful experience. |
| 5 | 36 | Breaking Away | 2014-10-16 | 60 | Victims of a car accident, a mother and her son arrive at the hospital. Alex and Joel discover that the mother needs a transplant. The spirit of the mother wants Charlie to console her son. |
| 6 | 37 | Joel 2:31 | 2014-10-23 | 60 | During a lunar event, Alex asks Joel and Maggie for help on a patient with contradicting symptoms. Charlie encounters a patient who believes she is dead, and Zachary's son pays him a visit. |
| 7 | 38 | The Way We Were | 2014-11-26 | 60 | Dr. Hamza and Dr. Reid try to save the memory of a young woman suffering from Alzheimer's with a radical surgery. |
| 8 | 39 | The Heartbreak Kid | 2014-12-03 | 60 | Alex and Charlie team up on a teenage girl's double surgery; Joel spends a day at a clinic and joins in a search-and-rescue mission in a ravine. Meanwhile, Maggie gets on Dr. Katz's bad side. |
| 9 | 40 | The Other Side of Midnight | 2014-12-10 | 60 | The relationship between Alex and Joel is tested by a marathon surgery session involving an injured race-car driver. Meanwhile, Charlie has an eventful day off and a hospital "frequent flyer" keeps a number of doctors hopping. |
| 10 | 41 | Days of Heaven | 2014-12-17 | 60 | Alex and Shahir operate on a patient who drilled his own head. Maggie suspects Dana's daughter is stealing painkillers. Meanwhile, Joel sleeps with Selena. |
| 11 | 42 | The Parent Trap | 2015-01-07 | 60 | Alex gets caught between Dana and her daughter. Dawn and Melinda deals with a patient who intends to sue the hospital for malpractice. Charlie encounters an MMA patient and her rival. |
| 12 | 43 | Hearts of Glass | 2015-01-07 | 60 | News of Alex's pregnancy and the mystery of who the father is circles the hospital. Joel returns after his quick incarceration. Maggie studies for the board exam and deals with a patient who has a fear of doctors. Meanwhile, Alex and Dawn continue to deal with their patients in need of a heart donor. |
| 13 | 44 | Narrow Margin | 2015-01-14 | 60 | Alex encounters a trapped teenager during a hike in the woods; a woman refuses to see anyone but Joel; an exotic dancer comes to the ER. |
| 14 | 45 | Trading Places | 2015-01-21 | 60 | Alex and Maggie perform an intricate procedure; Joel thinks his dad is hiding something; Charlie suspects foul-play when he sees a boy and his grandmother. |
| 15 | 46 | Remains of the Day | 2015-01-28 | 60 | Alex asks for help in diagnosing a teacher with a mysterious illness; Charlie must explain his actions; Dawn must make a big decision. |
| 16 | 47 | A Simple Plan | 2015-02-04 | 60 | Alex and Charlie try to save the life of a man on the run; a spirit won't leave Alex alone; Maggie and Zach try to help a couple; Joel and Shahir help a bride walk down the aisle. |
| 17 | 48 | Fearless | 2015-02-11 | 60 | Alex and Dana try to save a single mother's life; a hockey player's mobility is at stake; Charlie gets advice on winning back Alex; Sydney comes clean. |
| 18 | 49 | All the Pretty Horses | 2015-02-18 | 60 | At an off-site army base, Joel and Zach get in a precarious situation; a hypothermia victim fights for the life; Alex, Maggie and Rian write their Surgical Boards. |
Season 4
| Episode No. | No. Overall | Title | Airdate | Runtime | Summary |
| --- | --- | --- | --- | --- | --- |
| 1 | 50 | Sympathy for the Devil | 2015-09-24 | 60 | On her first day back from maternity leave, Dr. Alex Reid (Erica Durance) has her hands full when a new mother comes in following a car accident. |
| 2 | 51 | Beasts of Burden | 2015-10-01 | 60 | Dr. Alex Reid puts her reputation on the line when she questions a senior surgeon's methods. |
| 3 | 52 | Start Me Up | 2015-10-08 | 60 | Dr. Alex Reid has to juggle her duties as a new mother and a surgeon when she takes a Junior Resident under her wing. |
| 4 | 53 | Miss You | 2015-10-15 | 60 | Worried about the lack of family in her baby Luke's life, Dr. Alex Reid gets more than she bargained for. |
| 5 | 54 | Heart of Stone | 2015-10-22 | 60 | A motocross rider is diagnosed with Leukemia, forcing Alex to navigate family secrets in order to put her patient on the road to recovery. |
| 6 | 55 | Rock and a Hard Place | 2015-10-29 | 60 | Dr. Alex Reid must decide whether or not to use information Dr. Charlie Harris gets from a patient's spirit in order to save their life. |
| 7 | 56 | Can't You Hear Me Knocking? | 2015-11-05 | 60 | When an aggressive brain tumor threatens the life of her patient, Alex must convince Shahir to use an equally aggressive treatment. |
| 8 | 57 | Waiting on a Friend | 2015-11-12 | 60 | The death of a trapeze artist sets off a transplant chain of donors & recipients, leading Alex & Shahir to juggle complications & patients. |
| 9 | 58 | Shattered | 2015-11-26 | 60 | A bomb explodes during a charity run and the majority of victims are brought to Hope Zion Hospital, including some staff. |
| 10 | 59 | Emotional Rescue | 2015-12-03 | 60 | Alex is distraught when she learns that she unknowingly helped the bomber at the expense of a friend. |
| 11 | 60 | Shine a Light | 2015-12-10 | 60 | When an ice storm strikes the city, Alex and Dawn struggle to keep a good Samaritan alive long enough for her family to say goodbye. |
| 12 | 61 | All Down the Line | 2016-01-07 | 60 | With Dana back from Paris, Alex enlists her help to save Lorenzo, a hot-tempered chef suffering from oral cancer. Her concerns over her friend's own treatment (or lack there-of) quickly bubble to surface however, when their patient refuses medical attention in favour of pursuing the opening of his restaurant. Meanwhile, Charlie has his hands full juggling the spirit of a restless single mother, while working to save her life after a DIY treehouse accident. |
| 13 | 62 | Goodbye Girl | 2016-01-14 | 60 | Alex must maintain her professionalism when Kristine lands at Hope Zion Hospital after a drunk-driving accident with baby Luke's blanket. |
| 14 | 63 | You Can't Always Get What You Want | 2016-01-21 | 60 | Alex and Jeremy struggle to find the truth when all the symptoms of a permanently ill child point towards his mother as the cause. |
| 15 | 64 | Not Fade Away | 2016-01-28 | 60 | Charlie decides to go a day without using his special abilities. Alex organizes a trip to Dana's cabin. Zach takes control of a life and death situation involving Dawn's college roommate. |
| 16 | 65 | Torn and Frayed | 2016-02-04 | 60 | Alex and Cassie try to free a young woman from her abusive partner; a patient's pacemaker malfunctions. |
| 17 | 66 | Anybody Seen My Baby | 2016-02-14 | 60 | After Kristine suffers a stroke, Alex discovers the nurse's past may not be as she remembers, so Alex teams up with Charlie to find a way to bring peace to the already troubled spirit. |
| 18 | 67 | Let Me Go | 2016-02-14 | 60 | On the season 4 finale, Charlie's condition proves more dangerous than initially thought, as Alex and Shahir struggle to save his life. |
Season 5
| Episode No. | No. Overall | Title | Airdate | Runtime | Summary |
| --- | --- | --- | --- | --- | --- |
| 1 | 68 | Dr. Dustiny | 2017-03-12 | 60 | While searching for Charlie, Alex finds a caterer who was caught in the crossfire; Grace's mother asks for a priest; Dana consults with Cassie about a male stripper. |
| 2 | 69 | Midlife Crisis | 2017-03-19 | 60 | Alex and Charlie are confused about their relationship; Alex and Maggie disagree about a car crash survivor; Dana is forced to treat an injured motorcyclist; Zach bothers Maggie about dating. |
| 3 | 70 | Birthday Blues | 2017-03-26 | 60 | Alex makes a promise to a young girl on her birthday; Maggie organizes a surprise party for Alex; Cassie is forced to confront her fear of infectious diseases. |
| 4 | 71 | A Stranger Comes to Town | 2017-04-02 | 60 | Tempers flare as Dev's med school rival arrives at the hospital; Alex puts her job in jeopardy to help save the life of an at-risk youth. |
| 5 | 72 | Tested and Tried | 2017-04-09 | 60 | Alex pushes the limits to make sure a patient desperate for a liver transplant survives; the hospital's new CEO bans expensive surgeries. |
| 6 | 73 | Doctor Robot | 2017-04-16 | 60 | Alex's alarm at home goes off; Alex and Maggie ask Charlie for his opinion on a patient's treatment; Zach is persuaded by a patient while transitioning the ER to an urgent care facility. |
| 7 | 74 | Gutted | 2017-04-23 | 60 | Alex and Maggie deal with a tough lawyer after surgical complications with their cancer study patient; with the E.R. now an urgent care facility, Zach and his team aren't equipped to handle an accident victim. |
| 8 | 75 | Knowing Me, Knowing You | 2017-04-30 | 60 | Charlie and Manny treat a couple; Maggie evaluates the interns; Billy asks Maggie to be his mentor; Dawn tries to get her Chief of Surgery position back. |
| 9 | 76 | All Our Yesterdays | 2017-05-07 | 60 | The doctors rally together to try to save an unknown man who was struck by a subway train; Randal delivers a warning about Charlie's gift; Dr. Sydney Katz returns to town. |
| 10 | 77 | Change of Heart | 2017-05-27 | 60 | Alex tries to distract herself from her grief; Charlie and Shahir try to track down Alex's brother; Alex treats a young girl with kidney failure; Maggie and Sydney treat a young woman with an STI. |
| 11 | 78 | Nightmares & Dreamscapes | 2017-06-15 | 60 | While Charlie tries to save a young man's life, he is haunted by a mischievous spirit. |
| 12 | 79 | Leap of Faith | 2017-06-22 | 60 | Alex and Maggie work together to deliver a baby; Charlie treats a magician. |
| 13 | 80 | Problem Child | 2017-06-29 | 60 | Alex tries to help a patient who hurt himself while breaking into a house; a friend of Dev's has been beaten by the police; A heart patient wishes to open an animal sanctuary. |
| 14 | 81 | We Need to Talk About Charlie Harris | 2017-07-06 | 60 | Charlie struggles more than ever with his relationship to the spirit world after a spirit distracts him at the scene of an accident, resulting in the death of a child. Alex must convince a holistic "guru to have hernia surgery, but the woman does not want anesthetic because of a traumatic experience in her past. In the end, they compromise with an awake surgery. Dana enlists the help of two young filmmakers, who've been admitted to the hospital, to make an adoption video for Shahir. |
| 15 | 82 | Fix You | 2017-07-13 | 60 | The board questions the hospital staff about Charlie's behaviour; a patient convinces Alex to use new-age techniques; Shahir agrees to do an in-utero surgery. |
| 16 | 83 | La Famiglia | 2017-07-20 | 60 | Alex has to put her concerns for Charlie aside when a chance to perform a cancer surgery arises. |
| 17 | 84 | First and Last | 2017-07-27 | 60 | Alex and Charlie are planning their wedding when disaster strikes at a chapel, and they have to put their wedding on hold to save the life of a bride. |
| 18 | 85 | Hope Never Dies | 2017-08-03 | 60 | In the series finale, Drs. Reid and Harris rush to the scene of an accident involving a busload of teens. |
Series Cast
| | | | |
| --- | --- | --- | --- |
| | Michael Shanks | as Dr. Charles "Charlie" Harris | |
| | Erica Durance | as Dr. Alex Reid | |
| | Ben Ayres | as Dr. Zachary "Zach" Miller | |
| | Julia Taylor Ross | as Dr. Maggie Lin | |
| | Husein Madhavji | as Dr. Shahir Hamza | |
| | Joseph Pierre | as Nurse Jackson Wade | |
| | Michelle Nolden | as Dr. Dawn Bell | |
| | Daniel J Gillies | as Dr. Joel Goran | |
| | Wendy Crewson | as Dr. Dana Kinney | |
| | Milton Barnes | as Dr. Wayne Sharpe | |
| | Glenda Braganza | as Dr. Melanda Tolliver | |
| | Kristopher Turner | as Dr. Gavin Murphy | |
| | Kim Shaw | as Dr. Cassie Williams | |
| | K.C. Collins | as Dr. Tom Reycraft | |
| | Dejan Loyola | as Dr. Dev Sekara | |
| | Salvatore Antonio | as Nurse Victor Reis | |
| | Stacey Farber | as Dr. Sydney Katz | |
| | Danso Gordon | as Dr. Rian Larouche | |
| | Peter Mooney | as Dr. Jeremy Bishop | |
| | Parveen Kaur | as Dr. Asha Mirani | |
| | Jarod Joseph | as Dr. Emmanuel Palmer | |
| | Nicole Underhay | as Kristine Fields | |
| | Max Bennett | as Dr. Patrick Curtis | |
Series Crew
| | Position | Name |
| --- | --- | --- |
| | Executive Producer | Margaret O'Brien |
| | Executive Producer | John Morayniss |
| | Co-Producer | Michael Shanks |
| | Consulting Producer | Aubrey Nealon |
| | Producer | Erica Durance |
| | Co-Executive Producer | Malcolm MacRury |
| | Creator | Malcolm MacRury |
| | Creator | Morwyn Brebner |
| | Executive Producer | Morwyn Brebner |
| | Co-Executive Producer | Adam Pettle |
| | Executive Producer | Adam Pettle |
| | Executive Producer | Lesley Harrison |
| | Executive Producer | David Wellington |
| | Executive Producer | Ilana Frank |
| | Executive Producer | Aaron Martin |
| | Co-Executive Producer | Greg Nelson |
| | Consulting Producer | Sherry White |
| | Consulting Producer | John Krizanc |
| | Co-Executive Producer | Noelle Carbone |
| | Consulting Producer | Noelle Carbone |
| | Associate Producer | Sonia Hosko |
| | Co-Executive Producer | Sonia Hosko |
| | Producer | Sonia Hosko |
| | Editor | David Wharnsby |
| | Co-Executive Producer | Ley Lukins |
| | Producer | Brian Gibson |
| | Editor | Teresa Hannigan |
| | Co-Executive Producer | Patrick Tarr |
| | Consulting Producer | Patrick Tarr |
| | Editor | Stephen Lawrence |
| | Casting | Susan Forrest |
| | Casting | Sharon Forrest |
| | Editor | Wendy Hallam Martin |
| | Producer | Kathy Avrich-Johnson |
| | Executive Producer | Linda Pope |
| | Producer | Linda Pope |
| | Director Of Photography | David Perrault |
| | Production Designer | Benno Tutter |
| | Editor | Paul Rubenstein |
| | Editor | Chuck Kahn |
Related News
TVMaze