Holly Hunter stars as a detective who kills a man in a drunken car crash and is given a second chance at life from an angel.
Series Overview
Rating
imDb Rating: 7.6 (4,335 Votes)
Metascore: N/A
Plot
An angel offers a jaded Oklahoma City police detective the chance to redeem her life.
Details
Rated: TV-MA
Released: 23 Jul 2007
Runtime: 60 min
Genre: Drama, Fantasy
Director: N/A
Writer: Nancy Miller
Actors: Holly Hunter, Leon Rippy, Kenny Johnson, Bailey Chase
Language: English
Country: USA
Awards: Nominated for 1 Golden Globe. Another 5 wins & 17 nominations.
Total Seasons: 3
Previous Episode
I'm Gonna Need a Big Night Light
Episode 3x19; Jun 21, 2010
In the series finale, Grace undergoes a grand spiritual metamorphosis and journeys back to Oklahoma City. With sheer determination and a newfound sense of purpose, she sets out to vanquish evil.
Previous Episodes 3x19: I'm Gonna Need a Big Night Light 3x18: I Need You To Call Earl 3x17: You Think I'm Gonna Eat My Gun? 3x16: Loose Men in Tight Jeans 3x15: So Help You God 3x14: I Killed Kristin 3x13: You Can't Save Them All, Grace 3x12: Hear The Birds 3x11: Let's Talk

View All Episodes
Cast
Kenny Johnson as Det. Ham Dewey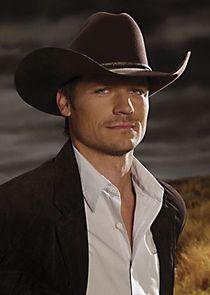 Bailey Chase as Det. Butch Ada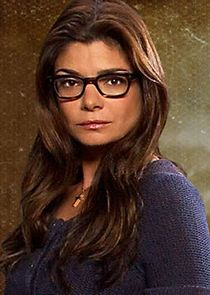 Laura San Giacomo as Rhetta Rodriguez-Ardmore
Holly Hunter as Grace Hanadarko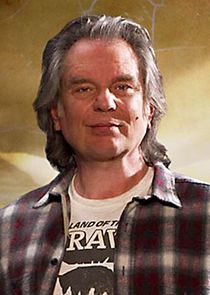 Leon Rippy as Earl
Bokeem Woodbine as Leon Cooley
View Full Cast
Skip to:
Season 1
| Episode No. | No. Overall | Title | Airdate | Runtime | Summary |
| --- | --- | --- | --- | --- | --- |
| 1 | 1 | Pilot | 2007-07-23 | 60 | Grace launches an investigation when a 10-year-old girl vanishes. Elsewhere, the hard-living, self-destructive detective's spiritual awakening begins, as do her encounters with an angel, when she's involved in a fatal drunken-driving accident. |
| 2 | 2 | Bring It On, Earl | 2007-07-30 | 60 | Grace and the team investigate the murder of an oilman, using Lt. Yukon's troubled brother as an informant. Meanwhile, Grace sets out to prove her mettle by challenging angelic Earl to a wrestling match; and Ham discovers Grace's romantic past with Butch. |
| 3 | 3 | Bless Me Father, For I Have Sinned | 2007-08-06 | 60 | A maid materializes as the prime suspect in the murder of a manager of a seedy hotel. But religious and political complications ensue when a local priest offers her a safe haven via the right of sanctuary. Meanwhile, Grace gradually comes to accept the recurring presence of the angel Earl in her life. |
| 4 | 4 | Keep Your Damn Wings Off My Nephew | 2007-08-13 | 60 | Grace must protect a devoutly religious young man who is the only witness to a murder and is set to testify at trial. The case becomes more complicated when vicious death threats hound the witness, prompting Grace to bring him into her home. Meanwhile, Grace has unsettling visions involving her nephew Clay. |
| 5 | 5 | Would You Want Me to Tell You? | 2007-08-20 | 60 | Grace's team combs for clues in the vanishing of a bull statue. Among the suspects: a testy ex-wife, a peeved artist and an employee who was injured during the statue's installation. Meanwhile, Grace's eccentric aunt arrives for a salute to Grace's father, a hero during the 1995 Oklahoma City bombing. |
| 6 | 6 | And You Wonder Why I Lie | 2007-08-27 | 60 | Grace investigates an ever-twisting case involving the slaying of a reporter who was working undercover as a prostitute. Elsewhere, Earl confronts Grace about her chronic lying---something that could even jeopardize her friendship with Rhetta. |
| 7 | 7 | Yeehaw, Geepaw | 2007-09-03 | 60 | Grace heads an investigation when a body is discovered in a shallow grave in an apparent Native American burial ritual. She seeks insight from her Native American grandfather, but grows concerned when he displays signs of Alzheimer's disease. |
| 8 | 8 | Everything's Got a Shelf Life | 2007-09-10 | 60 | The squad's effort to hunt down a killer results in the death of a well-regarded policeman, a tragic turn-of-events that causes Grace and her colleagues to confront their own mortality issues. Meanwhile, death-row inmate Leon, granted time with his son, mulls over the boy's possible adoption by the mother's new boyfriend. |
| 9 | 9 | A Language of Angels | 2007-09-17 | 60 | A case turns personal for Grace when the murder of a young woman is chillingly reminiscent of a crime 11 years earlier. Meanwhile, Rhetta continues her quest to learn more about the otherworldly Earl by collecting physical items the angel leaves behind. |
| 10 | 10 | It's Better When I Can See You | 2007-12-03 | 60 | Grace investigates a possible negligent homicide involving a bus accident that resulted in the deaths of three children, but the case takes a backseat when multiple tornadoes touch down in Oklahoma City. Stormy Grace serves as a first responder during the crisis and helps a trapped twister victim, who's aptly named Dorothy. Meanwhile, Rhetta gets trapped in the morgue; and Leon considers becoming a Muslim. |
| 11 | 11 | This Is Way Too Normal For You | 2007-12-10 | 60 | Grace's investigation of a deadly drive-in robbery swirls around a man with Down syndrome and a home for the mentally challenged. Elsewhere, a romance blooms between Grace and the atheistic son of her voyeuristic neighbor. |
| 12 | 12 | Is There a Scarlet Letter On My Breast ? | 2007-12-17 | 60 | A murder trial results in the arrival of a big-gun Los Angeles defense attorney, whose work may bring to light the team's potentially sloppy investigative work, not to mention the muck of their personal lives---including Grace's lusty dark side. Meanwhile, Ham considers disclosing to Grace his heretofore hushed feelings for her; and Grace is slated to attend her nephew's dawning confirmation. |
| 13 | 13 | Taco, Tulips, Duck and Spices | 2007-12-18 | 60 | Burning questions are raised when a charred vehicle is discovered. Found inside the car: photos of Grace's sister, Paige, which compel Grace to snoop into her sibling's life. Meanwhile, physical clues left by Earl could reveal a shocking truth from Grace's past. |
Season 2
| Episode No. | No. Overall | Title | Airdate | Runtime | Summary |
| --- | --- | --- | --- | --- | --- |
| 1 | 14 | Have a Seat Earl | 2008-07-14 | 60 | Grace gets busy on her day off: She works to unlock the secrets of her haunted past, but instead ends up apprehending a criminal on the FBI's Most Wanted list, an act that brings her praise and hero status. |
| 2 | 15 | A Survivor Lives Here | 2008-07-21 | 60 | Grace investigates the vanishing of a troubled young man who shares a past tragedy with her: His father---like Grace's sister---was killed in the bombing of the Alfred P. Murrah Federal Building in Oklahoma City. Meanwhile, Ham separates from his wife, which only affords him more time for sex-tracurricular activities with Grace. |
| 3 | 16 | A Little Hometown Love | 2008-07-28 | 60 | A member of the squad is found murdered at a joint frequented by policemen, and the case turns more complex in light of a bizarre confession. Meanwhile, Ham's brother anticipates leaving for war; and Grace and Leon share odd dreams about one another. |
| 4 | 17 | It's a Fierce, White-Hot, Mighty Love | 2008-08-04 | 60 | When a mother of two vanishes, clues point to a teen girl and her druggie boyfriend as suspects. Elsewhere, Grace's young nephew joins a police program and corners Ham about his romantic dalliances with Grace; and Butch is hounded by a possible stalker who is connected to the department. |
| 5 | 18 | Do You Love Him? | 2008-08-11 | 60 | When thousands of dollars are found hidden in Grace's Porsche, the ensuing investigation swirls around a moneyed developer, a slain highway patrolman, and inquiries into previous owners---one of whom is noted football coach Barry Switzer. Meanwhile, the entire squad is emotionally impacted by news that Ham's brother has vanished in Afghanistan. |
| 6 | 19 | Are You an Indian Princess? | 2008-08-18 | 60 | Grace and her team investigate the savage slaying of a woman and the abduction of her son. Surfacing as a suspect: the boy's father, whom Grace desperately tracks. Elsewhere, Ham continues to cope with a shattering personal loss. |
| 7 | 20 | You Are My Partner | 2008-08-25 | 60 | Racial and political overtones revolve around the death of a young Mexican woman. Meanwhile, an unfortunate family event continues to haunt Ham. Mariette Hartley guest stars. |
| 8 | 21 | The Heart of a Cop | 2009-03-02 | 60 | The squad is hunting down an apparent serial killer. Grace must work with a new partner, Abby Charles, a uniform policewoman and single mother. Elsewhere, Leon's execution date looms large, as the angelic Earl prompts Grace to help the prisoner. |
| 9 | 22 | Do You Believe in Second Chances? | 2009-03-09 | 60 | When a drug-riddled party turns deadly, numerous teen partygoers land in trouble---including Grace's niece. As the team hunts for the drug pusher, Grace's temporary partner tries to prove her worth by scoring important leads in the case. |
| 10 | 23 | Take Me Somewhere Earl | 2009-03-16 | 60 | As the team probes a drug dealer's death, Ham and Butch chance upon an undercover Bobby. Meanwhile, revolving police partner Abby is rebuffed by her fellow officers, causing Grace to snoop into her past. And Rhetta works to build a clemency case for Leon, but his reaction is unexpected. |
| 11 | 24 | The Live Ones | 2009-03-23 | 60 | The team investigates the death of a woman, but Grace is lured to the prime suspect, a high-profile architect with an unconventional sex life. Meanwhile, Ham partners with Grace again, hoping the union will rekindle their twisty romance. In other developments, Bobby's undercover undertaking reaches an explosive conclusion, and Clay forms a bond with a youngster. |
| 12 | 25 | But There's Clay | 2009-03-30 | 60 | Grace gets an investigation running when a jogger with an intricate love life is murdered. Meanwhile, Clay's father begins dating the new bartender at the local joint, and Grace worries the romance will negatively impact Clay. And Leon's former high-school classmate visits him. |
| 13 | 26 | So What's The Purpose of a Platypus? | 2009-04-06 | 60 | The romance between Doug and Maggie flowers so much that the couple sets a wedding date---but the big day is jeopardized when Maggie is attacked by a mysterious predator. Meanwhile, Leon's execution date draws near as Johnny and Rhetta passionately try to save him via a petition. And young Clay continues bonding with Leon's son. |
| 14 | 27 | I Believe in Angels | 2009-04-13 | 60 | The team investigates a fatal shooting. An elderly woman emerges as the shooter. Meanwhile, Leon's final hours tick away to his execution. And Grace connects with a woman who may also be receiving visits from Earl. Also: Ham's divorce is finalized. |
Season 3
| Episode No. | No. Overall | Title | Airdate | Runtime | Summary |
| --- | --- | --- | --- | --- | --- |
| 1 | 28 | We're Already Here | 2009-06-16 | 60 | Grace is investigating an antigovernment faction and trying to form an alliance with a young female drug user who shares a connection with angelic Earl. But Grace's haphazard investigation goes awry, resulting in an injury to the woman. Meanwhile, Grace and Ham get caught in an embarrassing situation; and Butch offers surprising news. |
| 2 | 29 | She's a Lump | 2009-06-23 | 60 | Grace and her team scrutinize the puzzling suicide of a court reporter, only to suspect that the crime was staged. Elsewhere, Grace tries to form a bond with Neely, despite the young drug abuser's fragile physical state; and Rhetta is on the verge of losing something very dear to her. |
| 3 | 30 | Watch Siggybaby Burn | 2009-06-30 | 60 | A case turns explosively personal for Grace when a bomb detonates at her brother's church. Meanwhile, family problems haunt Rhetta, who seeks comfort by searching for a nostalgic time capsule she and Grace buried as children. And Grace keeps a bedside watch on Neely. |
| 4 | 31 | What Would You Do? | 2009-07-07 | 60 | The team focuses on a series of home invasions. Elsewhere, Grace encounters a downcast angel named Matthew, who tempts her with an intriguing offer. |
| 5 | 32 | Moooooooo | 2009-07-14 | 60 | In a case that sorely challenges Grace's spiritual beliefs, the team scrutinizes the slaying of a Hasidic Jew found near a herd of deceased cows. Elsewhere, Grace continues her efforts to establish a rapport with Neely; and Ham's sister-in-law grapples with her husband's death. |
| 6 | 33 | Am I Going to Lose Her? | 2009-07-21 | 60 | Grace pursues a rape and kidnapping suspect on foot---only to suddenly vanish, ostensibly as the suspect's newest victim. Ham, Rhetta and even the angelic Earl desperately set out to find her. |
| 7 | 34 | That Was No First Kiss | 2009-07-28 | 60 | The team investigates the shooting death of a 99-year-old man---an act possibly modeled after a crime committed in Tulsa years earlier. Meanwhile, Bobby sets out to reconnect with his father; and Grace chances upon Rhetta's husband in a compromising situation. |
| 8 | 35 | Popcorn | 2009-08-04 | 60 | Butch's reporter girlfriend hopes for a big national scoop when she covers the bizarre slaying of a drug-company whistle-blower. Elsewhere, Grace's brother suspects that his neighbor is hiding a dead body in his house; and Johnny hopes to finally meet Grace's last-chance angel. |
| 9 | 36 | Looks Like a Lesbian Attack to Me | 2009-08-11 | 60 | Hushed and harbored secrets are exposed when the team explores the death of a parole officer. Meanwhile, Grace teams with her brother in a search for Earl-connected addict Neely. And serious home troubles compel Rhetta to make monumental life changes. |
| 10 | 37 | Am I Going to Die Today? | 2009-08-18 | 60 | Grace digs for clues after a distinguished doctor kills an intruder in his home, but the doctor's version of events raises questions. Elsewhere, tension between Rhetta and Ronnie reaches the breaking point; Ham surprises Grace with big news; and Earl instructs Grace to help Neely. |
| 11 | 38 | Let's Talk | 2010-03-29 | 60 | Grace---who's now been given the moniker "Angel Cop"---inches closer to her spiritual destiny. Meanwhile, family divisions result when Ham dates his late brother's widow; and the crew probes a fatal attack by a dog. |
| 12 | 39 | Hear The Birds | 2010-04-05 | 60 | Grace deals with life problems, including the residual impact of her plummet from a building with Neely and the looming death of her grandfather. Meanwhile, the team probes two slayings related to a water dispute; secrets surface about Rhetta's daughter. |
| 13 | 40 | You Can't Save Them All, Grace | 2010-04-12 | 60 | Grace reconnects with a childhood friend who is charged with killing her husband. Grace investigates and soon realizes there's much more to the situation than meets the eye. Meanwhile, the crime crew investigates the vanishing of a young woman; and Grace surmises that Earl's been observing her since she was a child. |
| 14 | 41 | I Killed Kristin | 2010-05-24 | 60 | A murder spins around a rock band. Elsewhere, Neely becomes Grace's next-door neighbor as Earl tries to pull her through punishing drug withdrawal. And Rhetta focuses on reconciling with her husband. |
| 15 | 42 | So Help You God | 2010-05-31 | 60 | With the celestial Earl in her corner, Grace must answer to a higher authority and deal with the judgment of her past behavior. |
| 16 | 43 | Loose Men in Tight Jeans | 2010-06-07 | 60 | As the burden of being the "Angel Cop" weighs down on her, Grace scrutinizes the death of a rodeo rider. Elsewhere, Capt. Perry braces for a significant life change; and Grace's brother teaches the art of good communication to Rhetta and Ronnie. |
| 17 | 44 | You Think I'm Gonna Eat My Gun? | 2010-06-14 | 60 | The aftermath of a tragic event leaves Grace wracked with guilt. Meanwhile, the team investigates a beheading, and Capt. Perry delivers big news. |
| 18 | 45 | I Need You To Call Earl | 2010-06-21 | 60 | Grace shuts herself off completely from family and friends as a past tragic event continues to haunt her. Meanwhile, an old friend pulls Butch into a potentially destructive position, and Neely's effort to resist drugs reaches its decisive moment. |
| 19 | 46 | I'm Gonna Need a Big Night Light | 2010-06-21 | 60 | In the series finale, Grace undergoes a grand spiritual metamorphosis and journeys back to Oklahoma City. With sheer determination and a newfound sense of purpose, she sets out to vanquish evil. |
Series Cast
| | | | |
| --- | --- | --- | --- |
| | Kenny Johnson | as Det. Ham Dewey | |
| | Bailey Chase | as Det. Butch Ada | |
| | Laura San Giacomo | as Rhetta Rodriguez-Ardmore | |
| | Holly Hunter | as Grace Hanadarko | |
| | Leon Rippy | as Earl | |
| | Bokeem Woodbine | as Leon Cooley | |
| | Dylan Minnette | as Clay Mahoney | |
| | Lorraine Toussaint | as Kate Perry | |
Series Crew
| | Position | Name |
| --- | --- | --- |
| | Executive Producer | Sergio Mimica-Gezzan |
| | Creator | Nancy Miller |
| | Executive Producer | Nancy Miller |
| | Executive Producer | Mark Taylor |
| | Executive Producer | E. Duke Vincent |
| | Executive Producer | Gary A. Randall |
| | Executive Producer | Artie Mandelberg |
Related News
TVMaze