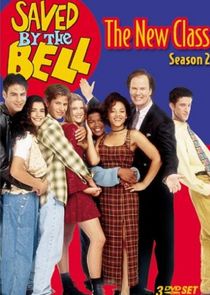 The final chapter of the Saved by the Bell franchise features a new class after Zack and the others left. Mr. Belding is still there to make sure the kids don't get out of control, however things don't always go as planned at Bayside High School.
Series Overview
Rating
imDb Rating: 3.8 (1,724 Votes)
Metascore: N/A
Plot
A new group of students are now making their way through the halls of Bayside High School. Mr. Belding is still the principal, and Screech is now his assistant.
Details
Rated: N/A
Released: 11 Sep 1993
Runtime: 30 min
Genre: Comedy, Family
Director: N/A
Writer: Sam Bobrick, Bennett Tramer
Actors: Dennis Haskins, Dustin Diamond, Samantha Esteban, Sarah Lancaster
Language: English
Country: USA
Awards: 3 wins & 11 nominations.
Total Seasons: 7
Previous Episode
A Repair to Remember
Episode 7x13; Jan 08, 2000
Previous Episodes 7x13: A Repair to Remember 7x12: The Bell Tolls 7x11: Mr. B. Goes to College 7x10: The Last Prom 7x9: Party Animals 7x8: A Mall Shook Up 7x7: Don't Follow the Leader 7x6: The X-Friends Files 7x5: Liz Burns Eric

View All Episodes
Cast
Natalia Cigliuti as Lindsay Warner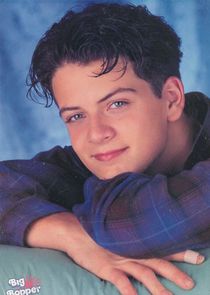 Robert Sutherland Telfer as Scott Erickson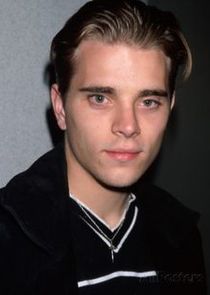 Richard Lee Jackson as Ryan Parker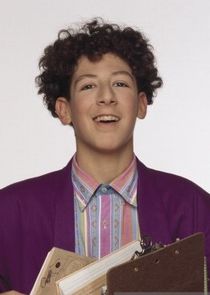 Isaac Lidsky as Barton 'Weasel' Wyzell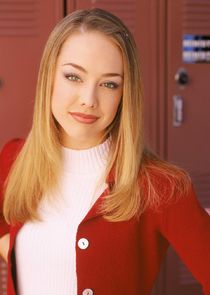 Lindsey McKeon as Katie Peterson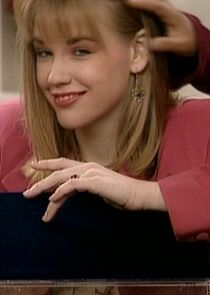 Bonnie Russavage as Vicki Needleman
View Full Cast
Skip to:
Season 1
| Episode No. | No. Overall | Title | Airdate | Runtime | Summary |
| --- | --- | --- | --- | --- | --- |
| 1 | 1 | The Date Lottery | 1993-09-11 | 30 | |
| 2 | 2 | The Slumber Party | 1993-09-18 | 30 | |
| 3 | 3 | A Kicking Weasel | 1993-09-25 | 30 | |
| 4 | 4 | Home Shopping | 1993-10-02 | 30 | |
| 5 | 5 | Love Is on the Air | 1993-10-09 | 30 | |
| 6 | 6 | George Washington Kissed Here | 1993-10-16 | 30 | |
| 7 | 7 | Homecoming King | 1993-10-23 | 30 | |
| 8 | 8 | Belding's Baby | 1993-10-30 | 30 | |
| 9 | 9 | Good-bye Megan | 1993-11-06 | 30 | |
| 10 | 10 | Swap Meet | 1993-11-13 | 30 | |
| 11 | 11 | Weasel Love | 1993-11-20 | 30 | |
| 12 | 12 | Tommy A | 1993-11-27 | 30 | |
| 13 | 13 | Running the Max | 1993-12-04 | 30 | |
Season 2
| Episode No. | No. Overall | Title | Airdate | Runtime | Summary |
| --- | --- | --- | --- | --- | --- |
| 1 | 14 | The Return of Screech | 1994-09-10 | 30 | |
| 2 | 15 | All Play and No Work | 1994-09-10 | 30 | |
| 3 | 16 | Let the Games Begin | 1994-09-17 | 30 | |
| 4 | 17 | Bloody Money | 1994-09-17 | 30 | |
| 5 | 18 | Squash It | 1994-09-24 | 30 | |
| 6 | 19 | Brian's Girlfriend | 1994-09-24 | 30 | |
| 7 | 20 | The People's Choice | 1994-10-01 | 30 | |
| 8 | 21 | Rachel's Choice | 1994-10-01 | 30 | |
| 9 | 22 | Belding's Prank | 1994-10-08 | 30 | |
| 10 | 23 | A Matter of Trust | 1994-10-08 | 30 | |
| 11 | 24 | Tommy the Tenor | 1994-10-15 | 30 | |
| 12 | 25 | Christmas in July | 1994-10-15 | 30 | |
| 13 | 26 | Bayside Story | 1994-10-22 | 30 | |
| 14 | 27 | Farewell Dance | 1994-10-22 | 30 | |
| 15 | 28 | A Perfect Lindsay | 1994-10-29 | 30 | |
| 16 | 29 | Back at the Ranch | 1994-10-29 | 30 | |
| 17 | 30 | Wanna Bet? | 1994-11-05 | 30 | |
| 18 | 31 | Breaking Up | 1994-11-12 | 30 | |
| 19 | 32 | The Class of 2020 | 1994-11-19 | 30 | |
| 20 | 33 | Drinking 101 | 1994-11-19 | 30 | |
| 21 | 34 | Feuding Friends | 1994-11-26 | 30 | |
| 22 | 35 | To Cheat or Not to Cheat | 1994-12-03 | 30 | |
| 23 | 36 | The D Stands for Dropout | 1994-12-10 | 30 | |
| 24 | 37 | Goodbye Bayside (1) | 1994-12-24 | 30 | |
| 25 | 38 | Belding's Prize | 1994-12-31 | 30 | |
| 26 | 39 | Goodbye Bayside (2) | 1994-12-31 | 30 | |
Season 3
| Episode No. | No. Overall | Title | Airdate | Runtime | Summary |
| --- | --- | --- | --- | --- | --- |
| 1 | 40 | Welcome to Bayside | 1995-09-09 | 30 | |
| 2 | 41 | The Love Bugs | 1995-09-09 | 30 | |
| 3 | 42 | Driving School | 1995-09-16 | 30 | |
| 4 | 43 | What's the Problem | 1995-09-16 | 30 | |
| 5 | 44 | Air Screech | 1995-09-30 | 30 | |
| 6 | 45 | Big Screech on Campus | 1995-09-30 | 30 | |
| 7 | 46 | Maria's Movie Star | 1995-10-07 | 30 | |
| 8 | 47 | Acting Jealous | 1995-10-07 | 30 | |
| 9 | 48 | Boundaries | 1995-10-14 | 30 | |
| 10 | 49 | Hollywood, Here He Is | 1995-10-14 | 30 | |
| 11 | 50 | Ryan's Worst Nightmare | 1995-10-21 | 30 | |
| 12 | 51 | Prom Dates | 1995-10-21 | 30 | |
| 13 | 52 | Thomas D. | 1995-10-28 | 30 | |
| 14 | 53 | Fear of Falling | 1995-10-28 | 30 | |
| 15 | 54 | The Principal's Principles | 1995-11-04 | 30 | |
| 16 | 55 | Screech's Millions | 1995-11-04 | 30 | |
| 17 | 56 | My Best Friends | 1995-11-11 | 30 | |
| 18 | 57 | Lindsay's Dilemma | 1995-11-11 | 30 | |
| 19 | 58 | Screech's Dream | 1995-11-18 | 30 | |
| 20 | 59 | R.J.'s Handicap | 1995-11-18 | 30 | |
| 21 | 60 | Casino ID's | 1995-11-25 | 30 | |
| 22 | 61 | Green Card | 1995-11-25 | 30 | |
| 23 | 62 | No Smoking | 1995-12-02 | 30 | |
| 24 | 63 | The Fallout | 1995-12-02 | 30 | |
| 25 | 64 | The Christmas Gift | 1995-12-09 | 30 | |
| 26 | 65 | New Year's Resolution | 1995-12-09 | 30 | |
Season 4
| Episode No. | No. Overall | Title | Airdate | Runtime | Summary |
| --- | --- | --- | --- | --- | --- |
| 1 | 66 | Oh, Brother | 1996-09-07 | 30 | |
| 2 | 67 | Unequal Opportunity | 1996-09-07 | 30 | |
| 3 | 68 | Backstage Pass | 1996-09-14 | 30 | |
| 4 | 69 | Baby Care | 1996-09-14 | 30 | |
| 5 | 70 | The Tall and the Short of It | 1996-09-21 | 30 | |
| 6 | 71 | Little Hero | 1996-09-21 | 30 | |
| 7 | 72 | Student Court | 1996-09-28 | 30 | |
| 8 | 73 | Fall Formal | 1996-09-28 | 30 | |
| 9 | 74 | Wrestling with Failure | 1996-10-05 | 30 | |
| 10 | 75 | To Tell the Truth | 1996-10-05 | 30 | |
| 11 | 76 | Renaissance Faire | 1996-10-12 | 30 | |
| 12 | 77 | The Last to Know | 1996-10-12 | 30 | |
| 13 | 78 | The Final Curtain | 1996-10-19 | 30 | |
| 14 | 79 | Hospital Blues | 1996-10-19 | 30 | |
| 15 | 80 | Trash TV | 1996-10-26 | 30 | |
| 16 | 81 | Karate Kids | 1996-10-26 | 30 | |
| 17 | 82 | Vote Screech | 1996-11-02 | 30 | |
| 18 | 83 | Campaign Fever | 1996-11-02 | 30 | |
| 19 | 84 | The Wrong Stuff | 1996-11-09 | 30 | |
| 20 | 85 | Science Fair | 1996-11-09 | 30 | |
| 21 | 86 | The Fifth Wheel | 1996-11-16 | 30 | |
| 22 | 87 | The Kiss | 1996-11-16 | 30 | |
| 23 | 88 | Balancing Act | 1996-11-23 | 30 | |
| 24 | 89 | Stealing Screech | 1996-11-23 | 30 | |
| 25 | 90 | Fire at the Max (1) | 1996-12-14 | 30 | |
| 26 | 91 | Fire at the Max (2) | 1996-12-14 | 30 | |
Season 5
| Episode No. | No. Overall | Title | Airdate | Runtime | Summary |
| --- | --- | --- | --- | --- | --- |
| 1 | 92 | Desperately Seeking Work | 1997-09-13 | 30 | |
| 2 | 93 | Suddenly Ryan | 1997-09-13 | 30 | |
| 3 | 94 | It's Not About Winning | 1997-09-20 | 30 | |
| 4 | 95 | Football & Physics | 1997-09-20 | 30 | |
| 5 | 96 | Highs and Lows | 1997-09-27 | 30 | |
| 6 | 97 | Letting Go | 1997-09-27 | 30 | |
| 7 | 98 | The Great Stain Robbery | 1997-10-04 | 30 | |
| 8 | 99 | Boy II Man | 1997-10-04 | 30 | |
| 9 | 100 | Big Sister Blues | 1997-10-11 | 30 | |
| 10 | 101 | Her Brother's Keeper | 1997-10-11 | 30 | |
| 11 | 102 | Friends Behaving Badly | 1997-10-18 | 30 | |
| 12 | 103 | Secrets & Liz | 1997-10-18 | 30 | |
| 13 | 104 | A Tale of Two Siblings | 1997-10-25 | 30 | |
| 14 | 105 | Liz's Choice | 1997-10-25 | 30 | |
| 15 | 106 | State Champs | 1997-11-01 | 30 | |
| 16 | 107 | Screech and the Substitute | 1997-11-01 | 30 | |
| 17 | 108 | Love, Bayside Style | 1997-11-08 | 30 | |
| 18 | 109 | Foreign Behavior | 1997-11-08 | 30 | |
| 19 | 110 | Thanks for Giving | 1997-11-15 | 30 | |
| 20 | 111 | Foreign Affairs | 1997-11-15 | 30 | |
| 21 | 112 | Putting up Walls | 1997-11-22 | 30 | |
| 22 | 113 | Goodbye Paris | 1997-11-22 | 30 | |
| 23 | 114 | Private Peterson | 1997-11-29 | 30 | |
| 24 | 115 | Into the Woods | 1997-11-29 | 30 | |
| 25 | 116 | Mission: Control | 1997-12-06 | 30 | |
| 26 | 117 | Forget and Forgive | 1997-12-06 | 30 | |
Season 6
| Episode No. | No. Overall | Title | Airdate | Runtime | Summary |
| --- | --- | --- | --- | --- | --- |
| 1 | 118 | Maria's Revenge | 1998-09-12 | 30 | |
| 2 | 119 | Do the Write Thing | 1998-09-19 | 30 | |
| 3 | 120 | The Lyin' King | 1998-09-26 | 30 | |
| 4 | 121 | The Young and the Sleepless | 1998-10-03 | 30 | |
| 5 | 122 | Cigar Wars | 1998-10-10 | 30 | |
| 6 | 123 | Win, Lose or Cheat | 1998-10-17 | 30 | |
| 7 | 124 | Hands Off | 1998-10-24 | 30 | |
| 8 | 125 | Guess Who's Running the Max | 1998-10-31 | 30 | |
| 9 | 126 | Mind Games | 1998-11-07 | 30 | |
| 10 | 127 | Free for All | 1998-11-14 | 30 | |
| 11 | 128 | Loser | 1998-11-21 | 30 | |
| 12 | 129 | Bye-Bye Tony | 1998-11-28 | 30 | |
| 13 | 130 | Seasons Greed-ings | 1998-12-05 | 30 | |
Season 7
| Episode No. | No. Overall | Title | Airdate | Runtime | Summary |
| --- | --- | --- | --- | --- | --- |
| 1 | 131 | Show Me the Money | 1999-09-11 | 30 | |
| 2 | 132 | Prescription for Trouble | 1999-09-18 | 30 | |
| 3 | 133 | ME TV | 1999-10-02 | 30 | |
| 4 | 134 | The Captain and Maria | 1999-10-09 | 30 | |
| 5 | 135 | Liz Burns Eric | 1999-10-16 | 30 | |
| 6 | 136 | The X-Friends Files | 1999-10-23 | 30 | |
| 7 | 137 | Don't Follow the Leader | 1999-10-30 | 30 | |
| 8 | 138 | A Mall Shook Up | 1999-11-07 | 30 | |
| 9 | 139 | Party Animals | 1999-11-13 | 30 | |
| 10 | 140 | The Last Prom | 1999-11-20 | 30 | |
| 11 | 141 | Mr. B. Goes to College | 1999-11-27 | 30 | |
| 12 | 142 | The Bell Tolls | 1999-12-04 | 30 | |
| 13 | 143 | A Repair to Remember | 2000-01-08 | 30 | |
Series Cast
| | | | |
| --- | --- | --- | --- |
| | Natalia Cigliuti | as Lindsay Warner | |
| | Robert Sutherland Telfer | as Scott Erickson | |
| | Richard Lee Jackson | as Ryan Parker | |
| | Isaac Lidsky | as Barton 'Weasel' Wyzell | |
| | Lindsey McKeon | as Katie Peterson | |
| | Bonnie Russavage | as Vicki Needleman | |
| | Bianca Lawson | as Megan Jones | |
| | Jonathan Angel | as Thomas 'Tommy D' De Luca | |
| | Samantha Esteban | as Maria Lopez | |
| | Spankee Rodgers | as Bobby Wilson | |
| | Sarah Lancaster | as Rachel Meyers | |
| | Salim Grant | as R.J. "Hollywood" Collins | |
| | Dennis Haskins | as Principal Richard Belding | |
| | Ben Gould | as Nicky Farina | |
| | Christian Oliver | as Brian Keller | |
| | Ashley Tesoro | as Liz Miller | |
| | Anthony Harrell | as Cornelius "Eric" Little | |
| | Tom Wade Huntington | as Tony Dillon | |
| | Dustin Diamond | as Samuel "Screech" Powers | |
Series Crew
| | Position | Name |
| --- | --- | --- |
| | Creator | Sam Bobrick |
Related News
TVMaze