Set in the fictional town of Palisades, California, the series follow six teenagers through their fun-filled days at Bayside School and their antic-filled nights at their favorite hang-out, The Max. Heartthrobs Zack and A.C. are forever vying for the attention of Kelly, the prettiest and most popular girl in school. Screech is the class clown and electronic genius, and fashion conscience Lis a is mostly occupied with expanding her wardrobe. Jessie is the neutralizing force, often trying to convince the gang to do the rig ht thing all while school principal Mr. Belding is continuously trying to connect with the younger generation.
Series Overview
Rating
imDb Rating: 7.0 (29,278 Votes)
Metascore: N/A
Plot
A close knit group of six friends try to make it through their teens while attending Bayside High School in Palisades, California.
Details
Rated: TV-PG
Released: 20 Aug 1989
Runtime: 30 min
Genre: Comedy, Family, Romance
Director: N/A
Writer: Sam Bobrick
Actors: Mark-Paul Gosselaar, Mario Lopez, Dustin Diamond, Lark Voorhies
Language: English
Country: USA
Awards: 6 wins & 26 nominations.
Total Seasons: 4
Previous Episode
Graduation
Episode 4x26; May 22, 1993
Graduation finds Zack one credit short, and Jessie longing to be valedictorian. Zack: Mark-Paul Gosselaar. Jessie: Elizabeth Berkley. Mr. Belding: Dennis Haskins. Lisa: Lark Voorhies. Screech: Dustin Diamond.
Previous Episodes 4x26: Graduation 4x25: The Time Capsule 4x24: School Song 4x23: Slater's Friend 4x22: Best Summer of My Life 4x21: Earthquake 4x20: Snow White and the Seven Dorks 4x19: Screech's Birthday 4x18: The Video Yearbook

View All Episodes
Cast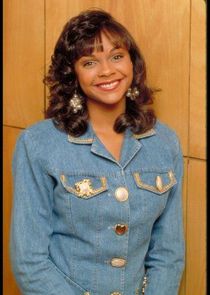 Lark Voorhies as Lisa Turtle
Mario Lopez as A.C Slater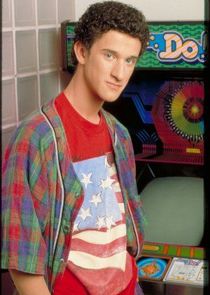 Dustin Diamond as Screech Powers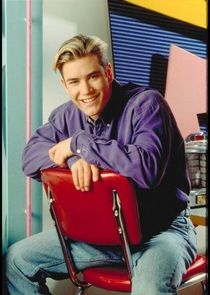 Mark-Paul Gosselaar as Zack Morris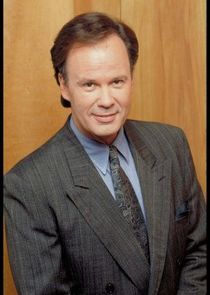 Dennis Haskins as Principal Richard Belding
Tiffani Thiessen as Kelly Kapowski
View Full Cast
Recent News
UPDATE 3-Italy grants access to Spanish migrant rescue ship
I talian authorities have agreed to grant the Open Arms ship access to a port to disembark 62 African migrants it has been carrying since Wednesday, the founder of the Spanish rescue mission said on Sunday. Oscar Camps said the vessel is set to dock at the so…
via NewsAPI
View More Related News
Skip to:
Season 1
| Episode No. | No. Overall | Title | Airdate | Runtime | Summary |
| --- | --- | --- | --- | --- | --- |
| 1 | 1 | Dancing to the Maxx | 1989-08-20 | 30 | When the students of Bayside High learn that famed Casey Kasem will be hosting a dance contest at The Maxx, both Zack and Slater vie to ask Kelly for the chance to dance with her in the contest. However since Zack doesn't know how to dance, he turns to Jessie for help in learning how to dance so he can woo Kelly. However, after their lessons conclude, Zack decides to ask Jessie instead as a way to say thanks for his lessons. Meanwhile, Lisa reluctantly agrees to go with Screech after her date dumps her after she sprains her ankle. |
| 2 | 2 | The Lisa Card | 1989-08-28 | 30 | Zack and his friends have gotten their quarterly report cards and their respective parents have gotten everyone presents for a job well done. However, when Lisa goes overboard with her father's credit card at the mall, she and her friends take some drastic measures to pay Mr. Turtle back for all the money Lisa spent, including getting a job at the Max. |
| 3 | 3 | The Gift | 1989-09-08 | 30 | After helping Zack unhook his ham radio, Screech accidently gets struck by lightning. As a result, Screech can now see into the future, resulting in Zack wanting to use his friend's new ability to his advantage: finding out what questions are going to be on the upcoming test that the school's toughest teacher gives as his midterm. |
| 4 | 4 | Fatal Distraction | 1989-09-09 | 30 | Zack enlists the help of Screech in the bugging of Jessie's room when she invites Lisa, Kelly, and some friends over for a slumber party, with the hopes of finding out who Kelly plans on asking to an upcoming dance. When the girls find out what Zack did, they decide to get even. |
| 5 | 5 | Screech's Woman | 1989-09-16 | 30 | Zack gets teamed up with Screech to work on a science project at school. However, he soon discovers that Screech is rather depressed about not having a girlfriend and can't concentrate on getting their project done. As a result, Zack takes some drastic measures in finding Screech a date. |
| 6 | 6 | Aloha Slater | 1989-09-23 | 30 | When Zack learns that Slater's father has the opportunity to get stationed to a base in Hawaii, he begins to plot a way to get Slater to agree to move to Hawaii instead of staying at Bayside. |
| 7 | 7 | The Substitute | 1989-09-30 | 30 | Mrs. Simpson accidentally throws her back out in class one day, resulting in Mr. Belding bringing in a substitute English teacher. When the girls in the class see how handsome Mr. Crane is, Zack and the rest of the guys in class start plotting to find a way to get the girls to notice them again. |
| 8 | 8 | Cream for a Day | 1989-10-07 | 30 | When Screech inadvertently creates a zit removal cream in chemistry class, Zack decides to team up with him in order to mass produce it and market it to the students of Bayside High. It appears to work well, until the cream accidentally turns the person's face maroon. After selling some of the cream to Kelly the day before the school votes for homecoming queen, Zack fears that Kelly will never want to talk to him again when the side affects hits. |
| 9 | 9 | Pinned to the Mat | 1989-10-14 | 30 | It's career week at school and Slater starts to fear that wrestling won't lead him down a successful career path. As a result, he decides to quit the team right before a big meet, where he's scheduled to face the best wrestler at Bayside's rival school. When Zack finds out what Slater did, he frantically tries to find a way to get him back on the team so he can win a bet. |
| 10 | 10 | Beauty and the Screech | 1989-10-21 | 30 | After Kelly wins a pair of tickets to see George Michael in concert, she realizes she won't be able to go unless she gets an A on her upcoming Science test. Zack decides to stack the deck in his favor to be Kelly's plus one to the concert, so he arranges for Screech to tutor her. However, things don't go as Zack expects when she develops a crush on him and instead invites Screech to the concert instead of him. |
| 11 | 11 | The Friendship Business | 1989-11-04 | 30 | |
| 12 | 12 | The Mamas and the Papas | 1989-11-11 | 30 | Mr. Belding pairs up Kelly and Zack, Jessie and Slater, and Screech and Lisa in a class assignment where they spend the week as married couples. When things don't go as Zack, Slater, and Screech plans, Mr. Belding changes things up to see how the students adjust to his curveball. |
| 13 | 13 | The Election | 1989-11-18 | 30 | When Zack overhears Mr. Belding and Mr. Dewey talking about Bayside being awarded a grant that allows the Student Body President to get a free trip to Washington, D.C., he decides to run against Jessie for the job. |
| 14 | 14 | The Zack Tapes | 1989-12-02 | 30 | When their teacher Miss Wentworth spends some time in class talking about how subliminal advertising works in the business world, Zack decides to use it to his advantage by getting out trouble with Mr. Belding, and by getting Kelly to ask him out to Bayside's Sweetheart dance. However, when Kelly, Jessie, and Lisa find out what he did, they turn to Miss Wentworth for help in formulating a plan to get back at him. |
| 15 | 15 | King of the Hill | 1989-12-09 | 30 | It's the first day of school and Zack sets his sights on getting Kelly to notice him so he can ask her on a date. However, Slater is just starting at Bayside High and starts throwing a wrench in Zack's plan when he notices how pretty Kelly is. |
| 16 | 16 | Save That Tiger | 1989-12-16 | 30 | |
Season 2
| Episode No. | No. Overall | Title | Airdate | Runtime | Summary |
| --- | --- | --- | --- | --- | --- |
| 1 | 17 | The Prom | 1990-09-08 | 30 | |
| 2 | 18 | Zack's War | 1990-09-15 | 30 | |
| 3 | 19 | Save the Max | 1990-09-22 | 30 | |
| 4 | 20 | Driver's Education | 1990-09-29 | 30 | |
| 5 | 21 | House Party | 1990-10-06 | 30 | |
| 6 | 22 | Blind Dates | 1990-10-13 | 30 | |
| 7 | 23 | Rent-a-Pop | 1990-10-20 | 30 | |
| 8 | 24 | Miss Bayside | 1990-10-27 | 30 | |
| 9 | 25 | Jessie's Song | 1990-11-03 | 30 | |
| 10 | 26 | Model Students | 1990-11-10 | 30 | |
| 11 | 27 | 1-900-CRUSHED | 1990-11-17 | 30 | |
| 12 | 28 | Close Encounters of the Nerd Kind | 1990-11-23 | 30 | |
| 13 | 29 | Running Zack | 1990-11-24 | 30 | |
| 14 | 30 | The Babysitters | 1990-12-01 | 30 | |
| 15 | 31 | The Fabulous Belding Boys | 1990-12-09 | 30 | |
| 16 | 32 | From Nurse to Worse | 1990-12-15 | 30 | |
| 17 | 33 | Breaking Up is Hard to Undo | 1990-12-16 | 30 | |
| 18 | 34 | Glee Club | 1990-12-23 | 30 | |
Season 3
| Episode No. | No. Overall | Title | Airdate | Runtime | Summary |
| --- | --- | --- | --- | --- | --- |
| 1 | 35 | The Last Dance (1) | 1991-09-14 | 30 | |
| 2 | 36 | Zack's Birthday Party | 1991-09-14 | 30 | |
| 3 | 37 | The Aftermath (2) | 1991-09-21 | 30 | |
| 4 | 38 | The Game | 1991-09-21 | 30 | |
| 5 | 39 | Operation Zack | 1991-09-28 | 30 | |
| 6 | 40 | Fourth of July | 1991-09-28 | 30 | |
| 7 | 41 | Check Your Mate | 1991-10-05 | 30 | |
| 8 | 42 | My Boyfriend's Back | 1991-10-05 | 30 | |
| 9 | 43 | Fake I.D.'s | 1991-10-19 | 30 | |
| 10 | 44 | Boss Lady | 1991-10-19 | 30 | |
| 11 | 45 | Pipe Dreams | 1991-10-26 | 30 | |
| 12 | 46 | The Last Weekend | 1991-10-26 | 30 | |
| 13 | 47 | The Wicked Stepbrother (1) | 1991-11-02 | 30 | |
| 14 | 48 | The Wicked Stepbrother (2) | 1991-11-02 | 30 | |
| 15 | 49 | Date Auction | 1991-11-09 | 30 | |
| 16 | 50 | All in the Mall | 1991-11-09 | 30 | Zack's plan to purchase a large amount of tickets to an upcoming U2 doesn't go as planned, and as a result, the gang has to spend the night at the mall. While there, they find a large amount of money, that they eventually come to believe belongs to a pair of criminals who will do anything to get their money back. |
| 17 | 51 | S.A.T.'s | 1991-11-16 | 30 | |
| 18 | 52 | Palm Springs Weekend (1) | 1991-11-16 | 30 | |
| 19 | 53 | Palm Springs Weekend (2) | 1991-11-23 | 30 | |
| 20 | 54 | Hold Me Tight | 1991-11-23 | 30 | |
| 21 | 55 | No Hope with Dope | 1991-11-30 | 30 | |
| 22 | 56 | Rockumentary | 1991-11-30 | 30 | |
| 23 | 57 | Cut Day | 1991-12-07 | 30 | |
| 24 | 58 | Home for Christmas (1) | 1991-12-07 | 30 | |
| 25 | 59 | Home for Christmas (2) | 1991-12-14 | 30 | |
| 26 | 60 | Mystery Weekend | 1991-12-21 | 30 | |
Season 4
| Episode No. | No. Overall | Title | Airdate | Runtime | Summary |
| --- | --- | --- | --- | --- | --- |
| 1 | 61 | The Fight | 1992-09-12 | 30 | |
| 2 | 62 | Student-Teacher Week | 1992-09-12 | 30 | |
| 3 | 63 | Screech's Spaghetti Sauce | 1992-09-19 | 30 | |
| 4 | 64 | The New Girl | 1992-09-19 | 30 | |
| 5 | 65 | The Bayside Triangle | 1992-09-26 | 30 | |
| 6 | 66 | Teen-Line | 1992-09-26 | 30 | |
| 7 | 67 | Masquerade Ball | 1992-10-03 | 30 | |
| 8 | 68 | Day of Detention | 1992-10-03 | 30 | |
| 9 | 69 | Wrestling with the Future | 1992-10-10 | 30 | |
| 10 | 70 | Drinking and Driving | 1992-10-10 | 30 | |
| 11 | 71 | Love Machine | 1992-10-17 | 30 | |
| 12 | 72 | Class Rings | 1992-10-17 | 30 | Zack draws the ire of the senior class when the great deal he got on their class rings is too good to be true and turns everybody's fingers green. Zack then turns to Screech for help in getting revenge on his ring dealer. |
| 13 | 73 | Isn't it Romantic? | 1992-10-24 | 30 | |
| 14 | 74 | The Will | 1992-10-24 | 30 | The girls and the guys have a battle of wills over how to spend money left to the school by an alumnus. |
| 15 | 75 | The Teacher's Strike | 1992-10-31 | 30 | Zack and the gang are all for the teachers' strike---until they learn it would cancel an academic championship. |
| 16 | 76 | Slater's Sister | 1992-10-31 | 30 | Slater just can't see his sister dating Zack. |
| 17 | 77 | The Senior Prom | 1992-11-07 | 30 | It's time for the senior prom, but problems loom: where will they get the money, and who will go with whom? |
| 18 | 78 | The Video Yearbook | 1992-11-07 | 30 | Zack tapes events for a video yearbook, then sells a controversial video-dating tape made from his interviews with Bayside girls. |
| 19 | 79 | Screech's Birthday | 1992-11-14 | 30 | The gang throws a postbirthday party for Screech |
| 20 | 80 | Snow White and the Seven Dorks | 1992-11-14 | 30 | A rap staging of "Snow White and the Seven Dorks," with Jessie as Snow White, Zack as the Prince and Lisa as the Talking Mirror. |
| 21 | 81 | Earthquake | 1992-11-21 | 30 | Mrs. Belding goes into labor after an earthquake traps her in an elevator with Zack and Tori. |
| 22 | 82 | Best Summer of My Life | 1992-11-21 | 30 | Zack, Lisa, Slater and Screech reflect on their summer at Malibu Sands. Zack: Mark-Paul Gosselaar. Lisa: Lark Voorhies. Slater: Mario Lopez. Screech: Dustin Diamond. |
| 23 | 83 | Slater's Friend | 1992-11-28 | 30 | Slater unwittingly dooms his chameleon when he leaves it with Screech (Dustin Diamond), who in turn gives it to Zack. |
| 24 | 84 | School Song | 1992-11-28 | 30 | Zack enters the school-song contest, but hits a sour note when he sabotages others' entries. Zack: Mark-Paul Gosselaar. |
| 25 | 85 | The Time Capsule | 1992-12-05 | 30 | A retrospective set in the future has Belding showing a tape of the 1993 class to six students---who greatly resemble the old gang. Belding: Dennis Haskins. Zack: Mark-Paul Gosselaar. Lisa: Lark Voorhies. |
| 26 | 86 | Graduation | 1993-05-22 | 30 | Graduation finds Zack one credit short, and Jessie longing to be valedictorian. Zack: Mark-Paul Gosselaar. Jessie: Elizabeth Berkley. Mr. Belding: Dennis Haskins. Lisa: Lark Voorhies. Screech: Dustin Diamond. |
Series Cast
| | | | |
| --- | --- | --- | --- |
| | Lark Voorhies | as Lisa Turtle | |
| | Mario Lopez | as A.C Slater | |
| | Dustin Diamond | as Screech Powers | |
| | Mark-Paul Gosselaar | as Zack Morris | |
| | Dennis Haskins | as Principal Richard Belding | |
| | Tiffani Thiessen | as Kelly Kapowski | |
| | Elizabeth Berkley | as Jessie Spano | |
| | Ed Alonzo | as Max | |
| | Leanna Creel | as Tori Scott | |
Series Crew
| | Position | Name |
| --- | --- | --- |
| | Creator | Sam Bobrick |
| | Executive Producer | Peter Engel |
| | Co-Executive Producer | Tom Tenowich |
Related News
TVMaze