Sanctuary follows the adventures of the beautiful, enigmatic and always surprising Dr. Helen Magnus, a brilliant scientist who holds the secrets of a clandestine population and a group of strange and sometimes terrifying beings that hide among humans.
Along with her new recruit, forensic psychiatrist Dr. Will Zimmerman, her quirky tech wiz Henry and her fearless daughter Ashley, Magnus seeks to protect this threatened phenomena as well as unlock the mysteries behind their existence.
Series Overview
Rating
imDb Rating: 7.3 (18,057 Votes)
Metascore: N/A
Plot
Stem cells, gene therapy, transplants, and cloning have changed the definition of "humanity" in the modern world, but the darker side contains monsters that only few are brave enough to face, because the future lies in their hands.
Details
Rated: N/A
Released: 03 Oct 2008
Runtime: 44 min
Genre: Action, Drama, Fantasy, Mystery, Sci-Fi
Director: N/A
Writer: Damian Kindler
Actors: Amanda Tapping, Robin Dunne, Christopher Heyerdahl, Ryan Robbins
Language: English
Country: Canada
Awards: Nominated for 1 Primetime Emmy. Another 20 wins & 54 nominations.
Total Seasons: 4
Previous Episode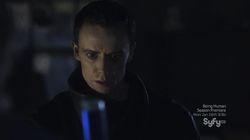 Sanctuary for None: Part 2
Episode 4x13; Dec 30, 2011
With the new Abnormal Homeland now openly under threat, Henry and Tesla learn that the SCIU weaponized Tesla's work to use against Abnormals. Bigfoot and Kate investigate Caleb's rise to power while Will and Abby look into Magnus' past.
Previous Episodes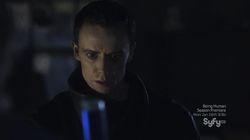 4x13: Sanctuary for None: Part 2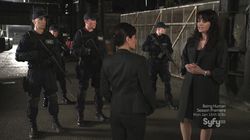 4x12: Sanctuary for None: Part 1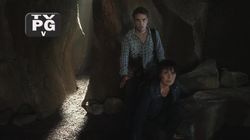 4x11: The Depths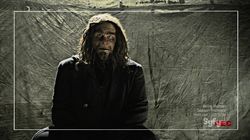 4x10: Acolyte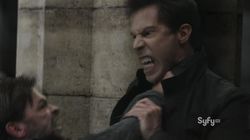 4x9: Chimera


4x8: Fugue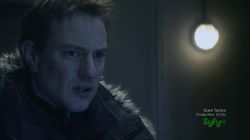 4x7: Icebreaker


4x6: Homecoming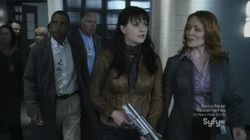 4x5: Resistance

View All Episodes
Cast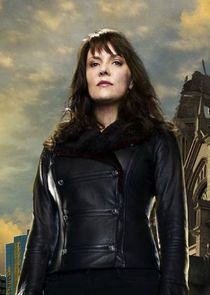 Amanda Tapping as Dr. Helen Magnus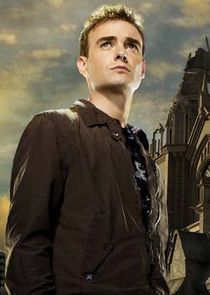 Robin Dunne as Dr. Will Zimmerman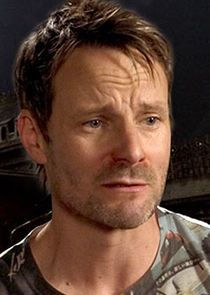 Ryan Robbins as Henry Foss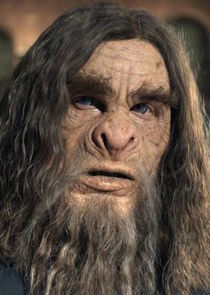 Christopher Heyerdahl as Bigfoot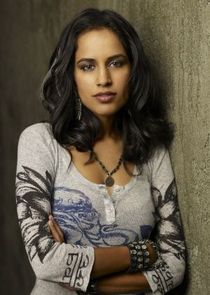 Agam Darshi as Kate Freelander
Christopher Heyerdahl as John Druitt
View Full Cast
Skip to:
Season 1
| Episode No. | No. Overall | Title | Airdate | Runtime | Summary |
| --- | --- | --- | --- | --- | --- |
| 1 | 1 | Sanctuary for All (1) | 2008-10-03 | 60 | The enigmatic Dr. Helen Magnus recruits insightful forensic psychiatrist Will Zimmerman to join her in the quest to track, study and protect the strange and often terrifying creatures that secretly populate our world. |
| 2 | 2 | Sanctuary for All (2) | 2008-10-03 | 60 | As Will attempts to help Alexi cope with his abnormality, Helen gets a visitor from her past. |
| 3 | 3 | Fata Morgana | 2008-10-10 | 60 | Dr. Helen Magnus, her daughter Ashley, and new to the Sanctuary, Dr. Will Zimmerman release three women from a mysterious crypt in Scotland, bringing them back to the Sanctuary for refuge. Unbeknownst to the team, and the women themselves, they have extraordinary powers. And their disappearance does not go undetected by a powerful cabal, resolute on reclaiming what it determines is theirs. |
| 4 | 4 | Folding Man | 2008-10-17 | 60 | An investigation into a string of bizarre robberies leads Magnus and Will to a crime ring of thieves who seem to be able to slip between the cracks of the law… literally. |
| 5 | 5 | Kush | 2008-10-24 | 60 | Returning with an abnormal captured in the Himalayas, Magnus and Will are stranded from civilization and aid after their plane goes down in a desolate mountain range. While anxiously waiting for a rescue team, the surviving passengers begin to fall victim to vicious and deadly attacks throughout the night. It becomes chillingly apparent that surviving the cold is the least of their worries and no one, not even Magnus and Will, is above suspicion. |
| 6 | 6 | Nubbins | 2008-11-07 | 60 | When a mating pair of cute, furry and seemingly harmless abnormals is brought in for scientific study, the Sanctuary team begins to exhibit some hidden animal attractions for one another. |
| 7 | 7 | The Five | 2008-11-14 | 60 | While leading a covert meeting in Rome, Magnus encounters an old friend from her past who confides that the cabal has come to exact revenge on her for the events in "Fata Morgana." |
| 8 | 8 | Edward | 2008-11-21 | 60 | A young artist with an uncanny ability to draw remarkably detailed pictures from memory may be the key to solving a case surrounding the suspicious death of his abusive father. |
| 9 | 9 | Requiem | 2008-12-05 | 60 | Magnus and Will investigate a distressing call for help deep below the Bermuda Triangle resulting in a deadly battle to save Magnus's life. |
| 10 | 10 | Warriors | 2008-12-12 | 60 | Investigating the disappearance of an old college friend, Will finds himself caught in an underground fight club where the combatants are genetically engineered abnormals who fight to the death like modern day gladiators. |
| 11 | 11 | Instinct | 2008-12-19 | 60 | Magnus and the Sanctuary team attempt to capture a rare and deadly creature - all under the watchful eye of a local news crew. |
| 12 | 12 | Revelations (1) | 2009-01-02 | 60 | Abnormals in remote regions are subjected to an airborne biological agent that compels them to launch a violent string of murders. |
| 13 | 13 | Revelations (2) | 2009-01-09 | 60 | The Five, led by Magnus, attempt to find the secret labyrinth in the decimated city of Bhalasaam. Once located, they must complete a series of cryptic tests that can only be achieved using each of their unique powers. |
Season 2
| Episode No. | No. Overall | Title | Airdate | Runtime | Summary |
| --- | --- | --- | --- | --- | --- |
| 1 | 14 | End of Nights (1) | 2009-10-09 | 60 | The search for Ashley puts Magnus and her allies in the path of Kate Freelander (Agam Darshi), a con artist with ties to the Cabal who divulges the location of a secret facility. |
| 2 | 15 | End of Nights (2) | 2009-10-16 | 60 | Furious at being duped into a trap, Magnus takes on Kate, demanding information and complete access to her Cabal contacts. The Cabal's true agenda is revealed and Magnus realizes that they are not only holding Ashley as ransom to obtain complete control of the Sanctuary Network, but turning her into the ultimate weapon. She might have to choose between saving her only daughter, or losing the Sanctuary and all the lives and secrets within it. |
| 3 | 16 | Eulogy | 2009-10-23 | 60 | With chaos all around them, the team must come to terms with how to rebuild after the Cabal's attacks. Magnus takes a methodical approach to prove Ashley is still alive, while Will and Henry take on the daunting task of processing the hundreds of Abnormals who now seek refuge at the Sanctuary. |
| 4 | 17 | Hero | 2009-10-30 | 60 | A superhero is trapped by Magnus, and his lack of finesse affects the team's work. Elsewhere, Will and Declan go on the search for a creature that's loose in the city, after the discovery of an eggshell. |
| 5 | 18 | Pavor Nocturnus | 2009-11-06 | 60 | A disoriented Magnus wakes up to find the Sanctuary in ruins and the entire city decimated, with no memory of how the devastation occurred. |
| 6 | 19 | Fragments | 2009-11-13 | 60 | Dr. Helen Magnus fights to save the life of one of the Sanctuary's research scientists who was viciously attacked by a seemingly docile Abnormal. Baffled by the creature's uncharacteristic behavior, Henry tries to figure out what, or who, caused the domesticated Abnormal to react so violently. |
| 7 | 20 | Veritas | 2009-11-20 | 60 | Will goes up against the heads of the Sanctuary Network to defend Magnus who is charged with a shocking murder. But as the evidence stacks up against her, even Will has trouble finding a way to convincingly defend her innocence. |
| 8 | 21 | Next Tuesday | 2009-12-04 | 60 | Magnus and Will are called to make a straightforward retrieval of a rare Abnormal off the coast of Louisiana. With a commissioned helicopter, the retrieval is successful and their cargo securely on board. But as the pair starts heading back to the mainland, something causes the unusual sea creature to break loose. |
| 9 | 22 | Penance | 2009-12-11 | 60 | Magnus is reunited with an old friend, Jimmy who is transporting a valuable elemental Abnormal to the Sanctuary for safety. But an underground mob accustomed to cashing in on the Abnormal black market, tracks down Jimmy and his valuable cargo before the delivery is complete. Magnus and Jimmy find themselves in a dangerous shootout, determined to save the Abnormal. |
| 10 | 23 | Sleepers | 2009-12-18 | 60 | Magnus and Will investigate a number of inexplicable teenage disappearances. The common denominator in the case seems to be that they all recently spent time at an exclusive rehab clinic in Mexico. |
| 11 | 24 | Haunted | 2010-01-08 | 60 | The team rescues the occupants of a sinking ship off the coast of South Africa and teleport them to the Sanctuary. However, Magnus suspects Druitt of murdering one of the passengers during the rescue. |
| 12 | 25 | Kali (1) | 2010-01-15 | 60 | The team investigate a murder in Mumbai, and find a connection to the ancient cult of Kali, whose followers can foretell disaster. However, Will falls ill and disappears, and is somehow linked to the mystery. |
| 13 | 26 | Kali (2) | 2010-01-15 | 60 | Will begins to experience strange visions that are connected to the Cult of Kali. Magnus has difficulty with finding the solution to their problems. |
Season 3
| Episode No. | No. Overall | Title | Airdate | Runtime | Summary |
| --- | --- | --- | --- | --- | --- |
| 1 | 27 | Kali (3) | 2010-10-15 | 60 | The Sanctuary team must find and stop Kali before the tidal wave could kill millions. Meanwhile, in Mumbai, Will is still fighting for his life. |
| 2 | 28 | Firewall | 2010-10-22 | 60 | Will suffers from amnesia regarding the events of his near-death experience, but some unwanted visitors become intent on finding out what is locked in his memory. |
| 3 | 29 | Bank Job | 2010-10-29 | 60 | The team goes on a routine mission to retrieve an Abnormal and take it to safety. But the mission becomes anything but routine when they are forced to stage a bank heist in order to protect the public from harm. |
| 4 | 30 | Trail of Blood | 2010-11-05 | 60 | Nikola Tesla surfaces, sending Helen an SOS from the Colombian Highlands - but Will doesn't think he can be trusted. |
| 5 | 31 | Hero II: Broken Arrow | 2010-11-12 | 60 | Kate gains super-hero-like abilities when an Abnormal attaches itself to her for safekeeping. |
| 6 | 32 | Animus | 2010-11-19 | 60 | Word of a possible werewolf sighting prompts Henry and Will to visit an English psychiatric facility. As they probe a potential connection to Henry's Hyper Accelerated Protean past - and future - Magnus and Tesla investigate the mysterious holographic city. |
| 7 | 33 | Breach | 2010-11-26 | 60 | Magnus responds to an anonymous call for help at an abandoned building. But when she gets trapped inside, she discovers whoever made the call has a very different agenda. |
| 8 | 34 | For King & Country | 2010-12-03 | 60 | With Adam on lockdown at the Sanctuary, Magnus investigates his connection to Hollow Earth - and Druitt - while being forced to reveal dark secrets about the chaotic origins of the Five. |
| 9 | 35 | Vigilante | 2010-12-10 | 60 | Will takes command of the Sanctuary while Magnus and Druitt search for a critical artifact in London. Knowing that Magnus's only hope for a cure lies in the secret subterranean city, Will ignores her warnings and releases Adam-Hyde in the hope that he will lead them to an access point for Hollow Earth. |
| 10 | 36 | Hollow Men | 2010-12-17 | 60 | Seeking a gateway to the secret subterranean city, Magnus leads a treacherous mission to Tibet - telling a bitter Adam that he must stay behind while promising to bring back a cure for their radiation sickness. Because of their source blood, Magnus insists that Tesla and Druitt stay behind as well, taking the only shield Tesla was able to construct for herself. The hidden city, however, is rigged with deadly security traps - and death awaits the team at every turn. |
| 11 | 37 | Pax Romana | 2011-04-15 | 60 | Magnus is revived to answer Ranna's questions and soon figures out that despite Ranna's efforts the city is in great deal of trouble and the fall of Praxis could also threaten the surface world however Magnus is able to help. |
| 12 | 38 | Hangover | 2011-04-22 | 60 | Returning home from an overnight trip, Magnus is stunned to find the Sanctuary in a complete and utter shambles - only hours before a scheduled inspection by a UN Security Team. A bruised and battered Henry only adds to the mystery by claiming that he was attacked by Will. |
| 13 | 39 | One Night | 2011-04-25 | 60 | Looking to share a quiet, "normal" evening out with Abby, Will and his date are abducted en route to the restaurant by a desperate gang leader who faces certain death without their help. Then, upon learning the abductor's identity, Magnus suddenly ceases all attempts at rescue. |
| 14 | 40 | Metamorphosis | 2011-05-02 | 60 | Will's transformation has him literally climbing the walls. |
| 15 | 41 | Wingman | 2011-05-09 | 60 | Will and Henry's double date goes awry when Magnus tasks them with an Abnormal delivery. |
| 16 | 42 | Awakening | 2011-05-16 | 60 | Magnus and Tesla investigate a former Praxian stronghold and unintentionally stumble on vampiric secrets. |
| 17 | 43 | Normandy | 2011-05-23 | 60 | Discover Magnus' role in a turning point of World War II history. |
| 18 | 44 | Carentan | 2011-06-06 | 60 | A colleague vanishes amid unexplained disappearances in Normandy, France, where Magnus and her team run into a military blockade during their investigation. |
| 19 | 45 | Out of the Blue | 2011-06-13 | 60 | Helen and Will find themselves in an alternate reality, living as suburban neighbors, who experience unsettling dreams that disrupt their new careers. |
| 20 | 46 | Into the Black | 2011-06-20 | 60 | Receiving word that a large group of Abnormals has been spotted near a South Dakotan cave entrance, Magnus realizes it's the first wave of Abnormals emerging from Hollow Earth. |
Season 4
| Episode No. | No. Overall | Title | Airdate | Runtime | Summary |
| --- | --- | --- | --- | --- | --- |
| 1 | 47 | Tempus | 2011-10-07 | 60 | Magnus has pursued Adam Worth back to 1898 London to stop him from altering and quite possibly completely destroying the future. As she battles to stop Worth, stay hidden from her past-self, and avoid taking any action that might change the events of history, Magnus must also figure out how to get back to her own present day timeline. |
| 2 | 48 | Uprising | 2011-10-14 | 60 | As Hollow Earth Abnormals continue to arrive at the surface in droves, Will, Henry, Kate and Bigfoot scramble to prevent all-out war with the Lotus Security Forces. All the while, they are worrying about the whereabouts and safety of Magnus who was last seen heading to Praxis just before the city was destroyed. |
| 3 | 49 | Untouchable | 2011-10-21 | 60 | With a government inspector threatening to cut off the Sanctuary's funding, Magnus and Will must explain a mission gone wrong. Meanwhile, Henry has a surprise visitor with some shocking news. |
| 4 | 50 | Monsoon | 2011-10-28 | 60 | Magnus flies to a remote island in Africa to meet with the Sanctuary's new top secret advisor, but lands herself in the middle of a deadly hostage situation. |
| 5 | 51 | Resistance | 2011-11-04 | 60 | The team tracks an аbnormal fugitive, and discovers that Tesla is the head of a secret research lab for a Homeland Security agency that conducts tests on Abnormals. |
| 6 | 52 | Homecoming | 2011-11-11 | 60 | Will runs into unexpected trouble and personal revelations on a trip to the Liberian Sanctuary in Monorovia. Meanwhile, Magnus has her hands full when a couple of ne'er-do-well flying Abnormals recruit her help with a questionable scheme. |
| 7 | 53 | Icebreaker | 2011-11-18 | 60 | When a team from the UK Sanctuary gets in trouble on a stranded icebreaker in the Bering Sea, Magnus and Will must figure out who is behind the mysterious happenings at sea. |
| 8 | 54 | Fugue | 2011-11-25 | 60 | A mysterious abnormal attacks Abby, and Magnus and Will discover there's only one way to communicate with this unusual enemy - through music. |
| 9 | 55 | Chimera | 2011-11-29 | 60 | Just when Magnus thought Adam Worth was gone forever, she and Tesla become trapped in a virtual Sanctuary, where they are attacked by an avatar of Worth – who is determined to enter the "real" world. |
| 10 | 56 | Acolyte | 2011-12-09 | 60 | Kate returns from Hollow Earth with word that insurgents are about to strike an above-ground target – and may have inside help from a trusted member of Team Sanctuary. |
| 11 | 57 | The Depths | 2011-12-16 | 60 | A quest to capture a legendary Abnormal in Bolivia leaves Will and Magnus injured and trapped in a cave-in, where they confront truths about themselves and their relationship. Henry records video letters to a special someone while working on an invention. |
| 12 | 58 | Sanctuary for None: Part 1 | 2011-12-23 | 60 | Magnus is approached by a notorious leader in Hollow Earth who is looking for assistance in building a new home on the surface for his insurgents, but problems arise when the world's government gets involved. Addison reactivates Will's federal commission. |
| 13 | 59 | Sanctuary for None: Part 2 | 2011-12-30 | 60 | With the new Abnormal Homeland now openly under threat, Henry and Tesla learn that the SCIU weaponized Tesla's work to use against Abnormals. Bigfoot and Kate investigate Caleb's rise to power while Will and Abby look into Magnus' past. |
Series Cast
| | | | |
| --- | --- | --- | --- |
| | Amanda Tapping | as Dr. Helen Magnus | |
| | Robin Dunne | as Dr. Will Zimmerman | |
| | Ryan Robbins | as Henry Foss | |
| | Christopher Heyerdahl | as Bigfoot | |
| | Agam Darshi | as Kate Freelander | |
| | Christopher Heyerdahl | as John Druitt | |
| | Emilie Ullerup | as Ashley Magnus | |
Series Crew
| | Position | Name |
| --- | --- | --- |
| | Executive Producer | Sam Egan |
| | Executive Producer | Amanda Tapping |
| | Creator | Damian Kindler |
| | Executive Producer | Damian Kindler |
| | Executive Producer | Martin Wood |
| | Executive Producer | N. John Smith |
Related News
TVMaze