Series Overview
Rating
imDb Rating: 7.3 (631 Votes)
Metascore: N/A
Plot
Gert and his speaking dog Samson live together in the 'Dorpstraat 101', where they have lots of funny adventures with their friends. The tubby hairdresser Albert, the clumsy mayor and his ...
Details
Rated: N/A
Released: 02 Sep 1990
Runtime: N/A
Genre: Comedy, Family
Director: N/A
Writer: Danny Verbiest, Hans Bourlon, Gert Verhulst
Actors: Gert Verhulst, Danny Verbiest, Walter De Donder, Koen Crucke
Language: Dutch
Country: Belgium
Awards: N/A
Total Seasons: 27
Previous Episode
Octaaf stierenvechter
Episode 4x1; Sep 15, 1993
The escape of farmer Teun's bull leads Octaaf into bragging he is the town's number one bullfighter. His friends are not so sure about that and decide to subject him to a test.
Previous Episodes 4x1: Octaaf stierenvechter 3x92: De enquête 3x91: De modeshow 3x90: Het verkleedbal 3x89: Goud op zolder 3x88: Octaaf zakkenroller 3x87: De fotoplank 3x86: Trouwen 3x85: Alberto verpleger

View All Episodes
Cast
Dirk Bosschaert as Samson
Danny Verbiest as Samson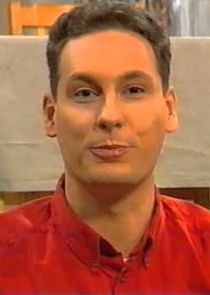 Gert Verhulst as Gert
Koen Crucke as Albert Vermeersch
Walter De Donder as Meneer de burgemeester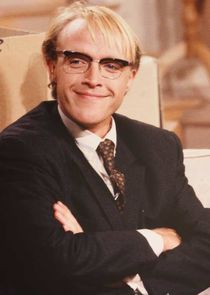 Stef Bos as Joop Mengelmoes
View Full Cast
Skip to:
Season 1
| Episode No. | No. Overall | Title | Airdate | Runtime | Summary |
| --- | --- | --- | --- | --- | --- |
| 1 | 1 | De verhuis | 1990-09-02 | 30 | Samson and Gert move to their new house. Their neighbor Joop Mengelmoes stops by and offers some help. His first task is to fix the broken door bell. |
| 2 | 2 | Marlène | 1990-09-05 | 30 | |
| 3 | 3 | Geld | 1990-09-09 | 30 | |
| 4 | 4 | Kunst | 1990-09-12 | 30 | |
| 5 | 5 | Eieren | 1990-09-16 | 30 | |
| 6 | 6 | De dreigbrief | 1990-09-19 | 30 | |
| 7 | 7 | De bagage | 1990-09-23 | 30 | |
| 8 | 8 | Trouwen | 1990-09-26 | 30 | |
| 9 | 9 | De schoenenberg | 1990-09-30 | 30 | Gert concentrates on an apples in the oven recipe, viewers drawings and the weekly anniversary kid cake draw. Samson has promised to help Joop Mengelmoes with his new scheme to earn money: Joop collects people's shoes, Samson cleans them. But Joop forgot to mark the shoes, so he can't work out which pair to deliver back to whom, while the mayor is among those needing theirs back urgently. |
| 10 | 10 | De hik | 1990-10-03 | 30 | |
| 11 | 11 | De neefjes van Mengelmoes | 1990-10-07 | 30 | |
| 12 | 12 | Muggen | 1990-10-10 | 30 | |
| 13 | 13 | Baron Appelmoes | 1990-10-17 | 30 | |
| 14 | 14 | Hondenmode | 1990-10-21 | 30 | |
| 15 | 15 | Vlooien | 1990-10-24 | 30 | |
| 16 | 16 | De nieuwe omroeper | 1990-10-28 | 30 | |
| 17 | 17 | Reclame | 1990-10-29 | 30 | |
| 18 | 18 | Antiek | 1990-10-30 | 30 | |
| 19 | 19 | De specialist van de wielersport | 1990-10-31 | 30 | Gert is excited when Samson tells sports reporter Mark Uyterhoeven, their favorite cycling commentator, has dropped by to use their phone and will return for another call. Gert hopes to get admitted to follow a bike race in a press car, so he tries to present himself as an expert in the sport. Even in Samson hadn't digressed into absurd fairy tale references, Gert's ignorance would have been obvious. |
| 20 | 20 | De zangkauwgom | 1990-11-02 | 30 | Samson helps Gert trying to get an addition for Marlène's collection of chewing-gum used by famous people. After reading letters and showing pictures from fans, they target Flemish singer Helmut Lotti, who accepts an invitation. |
| 21 | 21 | Rugpijn | 1990-11-04 | 30 | |
| 22 | 22 | Samson 100 | 1990-11-07 | 30 | |
| 23 | 23 | Tandpijn | 1990-11-11 | 30 | |
| 24 | 24 | Marlènes verjaardag | 1990-11-14 | 30 | |
| 25 | 25 | Playback | 1990-11-18 | 30 | |
| 26 | 26 | Het wondermiddeltje | 1990-11-21 | 30 | |
| 27 | 27 | Martine Tanghe | 1990-11-25 | 30 | |
| 28 | 28 | Babysitten | 1990-11-28 | 30 | |
| 29 | 29 | Isabelle A | 1990-12-05 | 30 | |
| 30 | 30 | Sinterklaas | 1990-12-09 | 30 | |
| 31 | 31 | De robot | 1990-12-12 | 30 | Joop wants to pull a prank on Samson and Gert and makes a strange robot from outer space visit them. Samson has to sing, while Gert is ordered to do some annoying household tasks. |
| 32 | 32 | De kerstboom | 1990-12-16 | 30 | Gert promised Marlena a party with a real Christmas tree, but the mayor forgot his promise to bring one and the shop can't recollect his order, so they sold the last one. The shopkeeper boasts she can 'make one', but refuses to do so or help the mayor, so he converts a coat-rack on his own. Gert isn't amused, so the mayor steals the shop's own tree, but his contraption has a surprising fan. |
| 33 | 33 | De sleutel | 1990-12-19 | 30 | |
| 34 | 34 | De nieuwe sporten | 1990-11-23 | 30 | Gert imagines it would be quite an honor to invent a new sport. Joop comes up with many ideas, however Gert does not want him to experiment with "boomerang-pie-throwing". |
| 35 | 35 | Is de burgemeester gek? | 1990-12-24 | 30 | |
| 36 | 36 | De fakir | 1990-12-27 | 30 | |
| 37 | 37 | Petra | 1990-12-28 | 30 | |
| 38 | 38 | Lievelingskoekjes | 1990-12-30 | 30 | |
| 39 | 39 | Jaaroverzicht | 1990-12-31 | 30 | |
| 40 | 40 | De poststukken | 1991-01-03 | 30 | |
| 41 | 41 | Bassie en Adriaan | 1991-01-04 | 30 | Samson had planned to go to the circus today, but he ended up ill and has to stay home. Out of pity clown Bassie and acrobat Adriaan decide to make a surprise visit. |
| 42 | 42 | Drie koningen | 1991-01-06 | 30 | Today is the day of Epiphany. Joop disguises himself as a king in order to earn some candy. He secretly gets recognized and Samson, Gert and the mayor decide pull a prank on him. |
| 43 | 43 | De bel doet het wel | 1991-01-09 | 30 | |
| 44 | 44 | De muziekkampioen | 1991-01-13 | 30 | |
| 45 | 45 | De sandwichman | 1991-01-16 | 30 | |
| 46 | 46 | Kamerplanten | 1991-01-20 | 30 | |
| 47 | 47 | De opera | 1991-01-23 | 30 | Alberto has a huge problem: there are not enough artists to play in his new opera piece. Samson immediately agrees to participate. Gert also wants to help, until he hears what part he will get. |
| 48 | 48 | De muis | 1991-01-27 | 30 | |
| 49 | 49 | Kruisjes op een kaart | 1991-01-30 | 30 | Alberto has found a treasure map, with a cross located right on the spot of Samson's basket. Alberto starts digging and makes quite an unexpected discovery. |
| 50 | 50 | De zetel | 1991-02-03 | 30 | |
| 51 | 51 | Albert gaat vissen | 1991-02-06 | 30 | |
| 52 | 52 | Marlène komt | 1991-02-10 | 30 | |
| 53 | 53 | De zwanen | 1991-02-11 | 30 | |
| 54 | 54 | Marsmannetjes | 1991-02-12 | 30 | |
| 55 | 55 | Dertien | 1991-02-13 | 30 | |
| 56 | 56 | De bodybuilder | 1991-02-14 | 30 | |
| 57 | 57 | Ieder zichzelf | 1991-02-15 | 30 | |
| 58 | 58 | Jaloers | 1991-02-17 | 30 | |
| 59 | 59 | De kookwedstrijd | 1991-02-20 | 30 | |
| 60 | 60 | De figurant | 1991-02-24 | 30 | |
| 61 | 61 | Samson en Delila | 1991-02-27 | 30 | |
| 62 | 62 | Operatie figaro | 1991-03-03 | 30 | |
| 63 | 63 | De papegaai | 1991-03-07 | 30 | |
| 64 | 64 | Vermiljoen | 1991-03-10 | 30 | |
| 65 | 65 | Circus AlGeBuSa | 1991-03-13 | 30 | |
| 66 | 66 | Een fladderig gevoel | 1991-03-17 | 30 | Samson is acting very strange, spending a lot of time in front of the mirror and asking to get combed and be put on dog perfume. Gert soon starts to suspect Samson to be in love. |
| 67 | 67 | Gerts gym | 1991-03-20 | 30 | |
| 68 | 68 | Superlijm | 1991-03-24 | 30 | |
| 69 | 69 | Schilderen | 1991-03-27 | 30 | Gert wants to become an art painter and makes a couple of rather worthless works. Right before an art expert arrives, Samson accidentally wrecks the top painting. Or didn't he screw it up at all? |
| 70 | 70 | Het paasverhaal | 1991-03-31 | 30 | |
| 71 | 71 | De 1-aprilgrap | 1991-04-01 | 30 | |
| 72 | 72 | De ontvoering | 1991-04-02 | 30 | When his phone call with Marlene is suddenly interrupted, Gert believes his girlfriend to be abducted. Meanwhile neighbor Joop is acting quite strange. |
| 73 | 73 | De brandblusser | 1991-04-03 | 30 | |
| 74 | 74 | Joggen | 1991-04-04 | 30 | |
| 75 | 75 | Wie ben ik? | 1991-04-05 | 30 | |
| 76 | 76 | Naar het voetbal | 1991-04-07 | 30 | Samson and Gert want to go see today's important soccer match of F.C. De Kampioenen. They accidentally use the mayor's new coat to make their big banner. |
| 77 | 77 | De leerling-goochelaar | 1991-04-08 | 30 | Joop wants to become a magician and tries out his newest trick on Gert by sawing him in half. He succeeds, but soon finds out he isn't able to put both body parts back together again. |
| 78 | 78 | Baraka En Willem Tell | 1991-04-09 | 30 | Gert is asked to play in a part about William Tell, the archer who had to shoot an arrow trough an apple on his son's head. Gert is enthusiastic, until he discovers he has to play the son. |
| 79 | 79 | Madame Blanche | 1991-04-10 | 30 | |
| 80 | 80 | De weddenschap | 1991-04-11 | 30 | The mayor lost a senseless bet against his Lenigem colleague Paaltjes about which village has more inhabitants for fears the agreed result, having to eat a bowl of Brussels sprouts, which all men abhor. Gert can think of one way to wriggle out: pretending he thinks he's an ape. The arrival of the ministerial delegate complicates matters, as he insists their must be an interim mayor, and Paaltjes invokes a clause that he must then eat the sprouts. |
| 81 | 81 | De stem | 1991-04-12 | 30 | The mayor has to give an important speech today, but he has lost his voice. Samson and Gert try to help him with many tricks, but nothing seems to help. |
| 82 | 82 | De gezichtsbruiner | 1991-04-14 | 30 | |
| 83 | 83 | De weermakers | 1991-04-17 | 30 | |
| 84 | 84 | Appel in zee | 1991-04-21 | 30 | |
| 85 | 85 | Zeg het met bloemen | 1991-04-24 | 30 | After a fight, Gert has invited Marlène to his house to make it up again. He is busy baking a pie and asks Alberto to go find Marlène's favorite flowers, however a misunderstanding takes place. |
| 86 | 86 | De advertentie | 1991-04-28 | 30 | |
| 87 | 87 | Dierenfoto's | 1991-05-01 | 30 | Gert wants to participate in an animal photo contest, with a trip to Florida for two persons as the top price. Alberto offers his cat to join Samson on the photo, believing Gert will share the price. |
| 88 | 88 | Signalen van Mars | 1991-05-05 | 30 | |
| 89 | 89 | Muizenissen | 1991-05-08 | 30 | |
| 90 | 90 | Nieuwsgierig | 1991-05-12 | 30 | |
| 91 | 91 | Twee ogen zo blauw | 1991-05-15 | 30 | |
| 92 | 92 | Weggaan | 1991-05-19 | 30 | |
| 93 | 93 | Alberto op de vlucht | 1991-05-22 | 30 | A fearful and disguised Alberto flees into the house of Samson and Gert. They wonder what is going on and soon get a clue when the suddenly bold Willy Sommers shows up. |
| 94 | 94 | Alberto maakt het bont | 1991-05-26 | 30 | |
| 95 | 95 | De piramide | 1991-05-29 | 30 | |
Season 2
| Episode No. | No. Overall | Title | Airdate | Runtime | Summary |
| --- | --- | --- | --- | --- | --- |
| 1 | 96 | Hypnotiseren | 1991-09-01 | 30 | |
| 2 | 97 | Radio Gert en Alberto | 1991-09-04 | 30 | Gert and Alberto want to set up their own local radio station, but soon end up arguing about its name. After making a decision, they have a second difficult choice to make: the kind of music. |
| 3 | 98 | Te land, ter zee en in de lucht | 1991-09-08 | 30 | Gert wants to impress Marlène by appearing on a famous television show. Alberto helps him to create a self-made vehicle to participate with and An Swartenbroekx gets asked to judge it. |
| 4 | 99 | Frituur Alberto | 1991-09-11 | 30 | Alberto is tired of his barbershop and wants to set up a new business. Gert likes the idea of earning money and decides to cooperate by turning his house into a friterie. |
| 5 | 100 | Open Monumentendag | 1991-09-15 | 30 | The mayor has enrolled the village in a monument contest, but has overseen the fact that there aren't any around. Meanwhile Alberto needs a decor and costumes for his new opera play. |
| 6 | 101 | De diamant | 1991-09-18 | 30 | Gert has bought a diamond for Marlène, but Alberto is not impressed by the small and according to him worthless stone. By accident the diamond gets lost, few moments before Marlène will arrive. |
| 7 | 102 | De kermis | 1991-09-22 | 30 | Samson, Gert and Alberto assist in setting up the fancy-fair the mayor has organized. Gert however gets jealous because he has to blow up balloons, while Alberto is asked to join the fanfare. |
| 8 | 103 | Het modderbad | 1991-09-25 | 30 | |
| 9 | 104 | De musketier | 1991-09-29 | 30 | |
| 10 | 105 | Het T-shirt | 1991-10-02 | 30 | |
| 11 | 106 | De parachute | 1991-10-06 | 30 | Alberto has to perform and record some stunts for his opera company. He wants Gert to film him jumping out of an airplane and landing into a water tub, but that plan goes a little bit wrong. |
| 12 | 107 | Foto's voor Alberto | 1991-10-09 | 30 | |
| 13 | 108 | Wedden dat | 1991-10-13 | 30 | |
| 14 | 109 | De fotograaf | 1991-10-16 | 30 | |
| 15 | 110 | De tijdbom | 1991-10-20 | 30 | |
| 16 | 111 | De bromfiets | 1991-10-23 | 30 | The mayor has a cool motorbike on load for a day, but it breaks down. Gert promises to repair it if he can take a ride on it, but he lacks the mechanical expertise too. Hearing the mayor even ordered salad - instead of motor oil, he shopkeeper offers to take a look. |
| 17 | 112 | Het lekkere hondenleven | 1991-10-27 | 30 | |
| 18 | 113 | De parkiet | 1991-10-28 | 30 | |
| 19 | 114 | De kist | 1991-10-29 | 30 | |
| 20 | 115 | Standbeeld van de burgemeester | 1991-10-30 | 30 | After a terrible rating by the ministerial delegate, the mayor is depressive and afraid, even considers stepping out of the job. Gert mobilizes the gang to lift his spirit, brainstorming about a tribute, ultimately agreeing to have a statue of the mayor made. Van Leemhuyzen, who just took up photography as a hobby, hopes to win a prize with a shot of a monkey. He was to pass the mayor's picture to the sculpture, but the portraits get mixed up. |
| 21 | 116 | Lachen geblazen | 1991-10-31 | 30 | |
| 22 | 117 | Papageno | 1991-11-01 | 30 | Alberto is playing the important part of Papageno in The Magic Flute opera. While gluing feathers on his bird costume, he picks his nose, with a conceivable consequence. |
| 23 | 118 | Gevlooid | 1991-11-03 | 30 | |
| 24 | 119 | De veldrit | 1991-11-06 | 30 | |
| 25 | 120 | De auditie | 1991-11-10 | 30 | |
| 26 | 121 | Balthazar | 1991-11-13 | 30 | |
| 27 | 122 | Help de vogels | 1991-11-17 | 30 | Because it is a cold winter, Samson and Gert decide to feed the birds. They however give them so much food, that suddenly a very large one settles in their garden. |
| 28 | 123 | De brandkast | 1991-11-20 | 30 | |
| 29 | 124 | De occazie | 1991-11-24 | 30 | Joop has bought a modern car and donates his old bike to Gert. After a while Joop however learns he has overlooked an important detail: he does not have a driving license. |
| 30 | 125 | Vervanging voor de Burgemeester | 1991-11-27 | 30 | The mayor leaves a week for an official conference and claims no interim is required. But when Octaaf hears there's no mayor to get the Streets cleared for his gym club's parade, he decides to declare himself mayor. As he's a lazy bully, it's not long before Alberto and Gert, whom he sabotaged, each put on a sash to declare themselves acting mayors, each contesting his rivals. |
| 31 | 126 | Nieuwe sloten | 1991-12-01 | 30 | |
| 32 | 127 | Twee dagen voor Sinterklaas | 1991-12-04 | 30 | |
| 33 | 128 | Trainen | 1991-12-08 | 30 | |
| 34 | 129 | Het superkanon | 1991-12-11 | 30 | |
| 35 | 130 | De horoscoop | 1991-12-15 | 30 | |
| 36 | 131 | Een nieuwe stal | 1991-12-18 | 30 | |
| 37 | 132 | De Video | 1991-12-22 | 30 | |
| 38 | 133 | De professor | 1991-12-23 | 30 | |
| 39 | 134 | Kerstavond | 1991-12-24 | 30 | Samson and Gert receive a telegram from the mayor's twin brother Basiel, telling he will not be able to make it to the Christmas Eve's dinner. Gert fears the mayor will be very sad to hear this news. |
| 40 | 135 | Kerstverhaal | 1991-12-25 | 30 | |
| 41 | 136 | De bewegende hoed | 1991-12-26 | 30 | While preparing for an important event at the town hall, the mayor notices there is something strange going on with his hat. Meanwhile the hired magician has lost his trained pigeons. |
| 42 | 137 | De tuinslang | 1991-12-27 | 30 | |
| 43 | 138 | De playback-show | 1991-12-29 | 30 | |
| 44 | 139 | De kelder | 1991-12-30 | 30 | |
| 45 | 140 | Jaaroverzicht | 1991-12-31 | 30 | |
| 46 | 141 | De derde koning | 1992-01-02 | 30 | It is the day of Epiphany and Samson, Gert and Alberto are arguing about who will get to play the black king. A surprise visit by the members of the music band The Radios offers them help. |
| 47 | 142 | De Samsonkwis | 1992-01-03 | 30 | |
| 48 | 143 | De werkvrouw | 1992-01-08 | 30 | Marlène announces she will pay Samson and Gert a visit, but their house is a total mess. They call for the help of cleaning lady Carmen Waterslaeghers, but that turns out to have been a bad idea. |
| 49 | 144 | Sponserijen | 1992-01-12 | 30 | Alberto complains about not having enough customers. Gert spots a money-making opportunity and offers to put an advertisement for the barbershop on his clothes. Soon the whole village uses him. |
| 50 | 145 | Het paard van Marlène | 1992-01-15 | 30 | Marlène asks Gert to attend a costumed ball with her. He immediately agrees, not knowing what kind of outfit she has foreseen for him. Neither does he know they will not be alone. |
| 51 | 146 | Slaapfobie | 1992-01-19 | 30 | |
| 52 | 147 | Alleen thuis | 1992-01-22 | 30 | Alberto's mother is out of town for a whole week. He wants to take as much advantage of the situation as he can, for example by eating serious amounts of candy, leading to a terrible bellyache. |
| 53 | 148 | Alberto gevangen | 1992-01-26 | 30 | |
| 54 | 149 | Pretpark Samson | 1992-01-29 | 30 | The thermostat in Samson and Gert's house breaks down, making it extremely hot inside. Inspired by Alberto's latest family trip, Gert decides to turn the house into an indoor water park. |
| 55 | 150 | Het natte wasgoed | 1992-02-02 | 30 | |
| 56 | 151 | De fanfare | 1992-02-05 | 30 | |
| 57 | 152 | De schuimvloed | 1992-02-09 | 30 | Alberto has created a new shampoo and comes over to Samson and Gert's house to test it. He seems to have made a mistake, when suddenly the whole house is covered in foam. |
| 58 | 153 | De politieman | 1992-02-12 | 30 | |
| 59 | 154 | De sneeuwman | 1992-02-16 | 30 | |
| 60 | 155 | De mand | 1992-02-19 | 30 | |
| 61 | 156 | De steenkapper | 1992-02-23 | 30 | |
| 62 | 157 | De voetballer | 1992-02-26 | 30 | |
| 63 | 158 | De krachtpatser | 1992-03-01 | 30 | |
| 64 | 159 | Burgemeester Roodneus | 1992-03-02 | 30 | |
| 65 | 160 | Bombarpoets | 1992-03-03 | 30 | The fanfare's instruments need urgent cleaning and the mayor asks Samson and Gert to help him finish the job. When Samson is busy polishing the helicon, he suddenly gets stuck. |
| 66 | 161 | De piloot | 1992-03-04 | 30 | Joop tells Samson and Gert he has become a pilot and that he even has his own plane. Few moments later they get a message Joop got injured in a crash, leading Gert to go offer the first aid. |
| 67 | 162 | Eddy Wally | 1992-03-05 | 30 | |
| 68 | 163 | Gerts zuster | 1992-03-06 | 30 | |
| 69 | 164 | Vraagstukken | 1992-03-08 | 30 | |
| 70 | 165 | De krekel en de mier | 1992-03-11 | 30 | |
| 71 | 166 | Rap en Proper | 1992-03-15 | 30 | Alberto seeks a new career and starts working for the local courier company. He however proves to be very bad at it, switching deliveries and even breaking the wooden shelves Gert had ordered. |
| 72 | 167 | De tijd stond stil | 1992-03-18 | 30 | |
| 73 | 168 | De paalzitpoging | 1992-03-22 | 30 | |
| 74 | 169 | De walkie-talkies | 1992-03-25 | 30 | The mayor temporary leaves his expensive vase at Samson and Gert's place. Alberto accidentally drops one of his two walkie-talkies in it, leading to a huge misapprehension. |
| 75 | 170 | Medisch onderzoek | 1992-03-29 | 30 | The minister ordered a general medical population checkup, but the mayor failed to book Dr. Bacil properly. Van Leemhuyzen comes up with a cover up scam: he plays the doctor, the mayor his nurse. Gert soon smells a rat when the real MD still turns up. |
| 76 | 171 | Gerold | 1992-04-01 | 30 | |
| 77 | 172 | Babysitten | 1992-04-05 | 30 | |
| 78 | 173 | Alberto in Het Gips | 1992-04-06 | 30 | |
| 79 | 174 | Limbo | 1992-04-07 | 30 | |
| 80 | 175 | Hutsepot | 1992-04-08 | 30 | |
| 81 | 176 | In de taart | 1992-04-09 | 30 | |
| 82 | 177 | Onder water | 1992-04-10 | 30 | |
| 83 | 178 | Valiezen | 1992-04-12 | 30 | |
| 84 | 179 | De rebus | 1992-04-13 | 30 | |
| 85 | 180 | De balletschool | 1992-04-14 | 30 | |
| 86 | 181 | Rook | 1992-04-15 | 30 | |
| 87 | 182 | Verkiezingen | 1992-04-16 | 30 | |
| 88 | 183 | Wereldreis | 1992-04-17 | 30 | Alberto has once again had enough of being a hairdresser and now wants to become a globe-trotter. Gert tells him it is a bad idea, but the pedantic Alberto is not willing to listen and starts packing. |
| 89 | 184 | De dubbelganger | 1992-04-19 | 30 | The van of Koen Crucke's orchestra breaks down, making the whole crew end up at Samson and Gert's house. Crucke's look-a-like Alberto uses the situation to pull a prank on his friends. |
| 90 | 185 | Het wonderwasmiddel | 1992-04-22 | 30 | |
| 91 | 186 | De amoureuze vlieger | 1992-04-26 | 30 | |
| 92 | 187 | Dronken | 1992-04-29 | 30 | Gert and Alberto have invented a fun game that needs them to run round in circles, making them feel very dizzy. The mayor spots Alberto and thinks he is seriously drunk, which is unacceptable. |
| 93 | 188 | Ping-pongen | 1992-05-03 | 30 | |
| 94 | 189 | Een broertje | 1992-05-06 | 30 | |
| 95 | 190 | De surfer | 1992-05-10 | 30 | |
| 96 | 191 | De ballonwedstrijd | 1992-05-13 | 30 | |
| 97 | 192 | Groene Alberto | 1992-05-17 | 30 | When they spot Alberto taking food out of garbage bags, Samson, Gert and the mayor assume he got poor by a lack of customers. The hairdresser however keeps acting like nothing is going on. |
| 98 | 193 | De radio van Basiel | 1992-05-20 | 30 | |
| 99 | 194 | De vogelschrik | 1992-05-24 | 30 | |
| 100 | 195 | De antieke vaas | 1992-05-27 | 30 | |
| 101 | 196 | De kei | 1992-05-31 | 30 | |
Season 3
| Episode No. | No. Overall | Title | Airdate | Runtime | Summary |
| --- | --- | --- | --- | --- | --- |
| 1 | 197 | Verbouwingen | 1992-09-02 | 30 | Samson and Gert have been renovating the house and today their new neighbor Octaaf De Bolle is helping them to finish. His daughter Miranda foresees delicious chocolate mousse to celebrate. |
| 2 | 198 | Het cijferslot | 1992-09-06 | 30 | |
| 3 | 199 | Octaaf miljonair | 1992-09-09 | 30 | Gert is sad because he has once again earned nothing out of his lottery expenses. Octaaf meanwhile discovers he has won the jackpot and immediately starts making plans. |
| 4 | 200 | De teletijdmachine | 1992-09-13 | 30 | For his brat's school play, Octaaf asked Gert to help construct a 'time machine'. As Alberto seems to assume it could actually work, they and the mayor set him up to believe he has seen the future, 50 years ahead. That involves a lot of false beards, but they fail to put those away in time. |
| 5 | 201 | De ober | 1992-09-16 | 30 | Gert needs one of his friends to serve as a waiter at the party of Marlène's ballet school. Because both Octaaf and Alberto want the job, Gert decides to organize some tests. |
| 6 | 202 | De rust | 1992-09-20 | 30 | |
| 7 | 203 | De fuif | 1992-09-23 | 30 | |
| 8 | 204 | Het waterfototoestel | 1992-09-27 | 30 | |
| 9 | 205 | De reuzemuis | 1992-09-30 | 30 | |
| 10 | 206 | Honolulu | 1992-10-04 | 30 | |
| 11 | 207 | Oog om oog | 1992-10-07 | 30 | |
| 12 | 208 | De speelgoedtelefoons | 1992-10-11 | 30 | |
| 13 | 209 | De roeiwedstrijd | 1992-10-14 | 30 | Alberto joined a rowing team. As his next opponents have withdrawn themselves, Samson, Gert, Octaaf and the Mayor agree to replace them. Alberto is confident about his chances, until he notices they are taking their training seriously. |
| 14 | 210 | Octaaf Op TV | 1992-10-18 | 30 | |
| 15 | 211 | Het trapladdertje | 1992-10-21 | 30 | |
| 16 | 212 | Alberto clown | 1992-10-25 | 30 | Alberto accidentally wets his clothes at Samson and Gert's house and temporary puts on a clown costume. This makes him look so funny that the mayor wants to hire him as a babysitter. |
| 17 | 213 | Muzikale pannenkoeken | 1992-10-28 | 30 | Miranda, Alberto and the mayor ask Gert whether they can use his kitchen as a music rehearsal room. This is however a cover up to be able to make pancakes without having to share them. |
| 18 | 214 | Een beer in huis | 1992-11-01 | 30 | |
| 19 | 215 | Reclame voor bananen | 1992-11-02 | 30 | Octaaf sets up a jungle decor at Samson and Gert's place, in order to film a commercial to sell bananas. Not being informed, the mayor gets very scared when entering the house. |
| 20 | 216 | Het verkeerslicht | 1992-11-03 | 30 | After colleague Paaltjes' boasting about his town's modernity, for one in traffic infrastructure, the mayor is determined to make his own catch up. So Van Leemhuizen is instructed to buy and install on the town square second-hand traffic lights while the mayor calls Paaltjes to show them off. |
| 21 | 217 | De wondercomputer | 1992-11-04 | 30 | |
| 22 | 218 | De rommelmarkt | 1992-11-05 | 30 | |
| 23 | 219 | Babysit voor Miranda | 1992-11-06 | 30 | |
| 24 | 220 | Het parelsnoer | 1992-11-08 | 30 | |
| 25 | 221 | De kokosnoot | 1992-11-11 | 30 | Samson and Gert have asked Octaaf to bring a coconut from the department store he works at. The friends however do not succeed to open it, until it accidentally falls of the basement stairs. |
| 26 | 222 | De geit | 1992-11-15 | 30 | |
| 27 | 223 | De radio | 1992-11-18 | 30 | |
| 28 | 224 | De wasserij | 1992-11-22 | 30 | Samson and Gert's washing machine broke down, making Alberto decide to set up a biological laundry service. He however messes up the first piece of clothing, making his friends lose their enthusiasm. |
| 29 | 225 | De sloep | 1992-11-25 | 30 | Alberto tied a knot in his handkerchief in order to remember something, but now he has not got a clue anymore on what that was. After a certain hint he suddenly thinks he forgot the mayor's birthday. |
| 30 | 226 | Het paard | 1992-12-02 | 30 | |
| 31 | 227 | De komst van de Sint | 1992-12-06 | 30 | |
| 32 | 228 | Het ballenbad | 1992-12-09 | 30 | |
| 33 | 229 | De tenniskampioen | 1992-12-13 | 30 | |
| 34 | 230 | Octaaf detective | 1992-12-16 | 30 | |
| 35 | 231 | Het hondenhok | 1992-12-20 | 30 | Octaaf has made a doghouse for Samson, but he does not seem to really like it. Meanwhile Octaaf starts packing his bags to go on a camping trip, but he accidentally damages his tent. |
| 36 | 232 | De olifant | 1992-12-21 | 30 | |
| 37 | 233 | Warenhuis Gert | 1992-12-22 | 30 | |
| 38 | 234 | Octaaf vermist | 1992-12-23 | 30 | Samson, Gert and their friends are playing hide and seek. They however fail to find Octaaf. After having searched for over an hour, they start to get worried and decide to go declare his disappearance. |
| 39 | 235 | Het kerstmenu | 1992-12-24 | 30 | |
| 40 | 236 | Kerstcadeau voor Marlène | 1992-12-25 | 30 | |
| 41 | 237 | De mechanische stier | 1992-12-27 | 30 | Octaaf is looking forward to the yearly town fair, until he hears that the mayor has ordered to replace the mechanical bull by a duck fishing booth. Octaaf wants to prove this is a wrong decision. |
| 42 | 238 | Hotel Samson | 1992-12-28 | 30 | |
| 43 | 239 | Op de boerderij | 1992-12-29 | 30 | |
| 44 | 240 | Het spookhuis | 1992-12-30 | 30 | Gert and Octaaf are scared when Alberto enters the house in a witch costume. Miranda laughs at them and says that she is afraid of nothing. The embarrassed men come up with a plan to check that. |
| 45 | 241 | Jaaroverzicht | 1992-12-31 | 30 | |
| 46 | 242 | Octaaf rockgitarist | 1993-01-03 | 30 | Octaaf is asked to replace an ill local rock band member. He comes to practice his guitar skills at Samson and Gert's house, but when he turns out to make a lot of noise, they make him use headphones. While he locks himself away in the kitchen, his daughter Miranda arrives in urgent need of his help. |
| 47 | 243 | Mister Snor | 1993-01-06 | 30 | |
| 48 | 244 | Rookt de burgemeester pijp? | 1993-01-10 | 30 | Samson and Gert are supporting the anti-smoking campaign of Octaaf's gymnastics club. When the Mayor shows up with a bad cough and smuggles a box of pipes into their kitchen for some private time, they suspect him to have become a smoker. |
| 49 | 245 | De dirigent | 1993-01-13 | 30 | The mayor asks Alberto to replace the fanfare's ill conductor at tomorrow's musical contest. However something seems to have gone wrong, because not one single fanfare member shows up to practice. |
| 50 | 246 | De luchtballon | 1993-01-17 | 30 | Gert bets that Octaaf and Alberto will not be able to fly using balloons only. He seems to be right, but the unthinkable happens when Alberto ties his balloons onto Samson's dog basket. |
| 51 | 247 | De lijfwacht | 1993-01-20 | 30 | Alberto is looking forward to using the opera ticket his absent mother gave him for the evening, but panics after finding a mysterious warning him not to do so, without reason. Octaaf convinces him, despite Gert's objections, he may well be a kidnapping target, needing a bodyguard, like the hero in a trashy novel. Octaaf takes the part, but Alberto is frustrated that it also includes 'foretasting' nearly the whole portion, so he sneaks off to plunder the cellar. |
| 52 | 248 | Octaaf ballerina | 1993-01-24 | 30 | |
| 53 | 249 | Klus en co | 1993-01-27 | 30 | Samson and Gert experience a power outage. When the help of Octaaf only seems to make things worse, Gert start to look for a real electrician to fix the problem. However no one seems to be available. |
| 54 | 250 | De drie biggetjes | 1993-01-31 | 30 | The mayor has organized a play at Samson and Gert's house, with the three of them as well as Octaaf and Alberto participating. They totally mess up the act, making them fear the public's reaction. |
| 55 | 251 | Het tolhuisje | 1993-02-03 | 30 | Due to the road works in Samson and Gert's street, the Mayor sets up a pedestrian detour right through their house. Octaaf, who is in need for money for his gymnastics club, uses the opportunity to charge toll. |
| 56 | 252 | Alberto terug naar school | 1993-02-07 | 30 | Alberto receives a letter telling him he must go back to school. His friends want to help him prepare by acting as a teaching staff, but the hairdresser does not seem to be a model student. |
| 57 | 253 | De uitvinders | 1993-02-10 | 30 | Alberto has got a Chemistry set from an uncle, who said it's fit to become a famous inventor. Forbidden to do clumsy experiments at home, he moves to Gert's, where Octaaf volunteers as assistant. They keep claiming inventor credit for existing things and methods. |
| 58 | 254 | Het ijsbad | 1993-02-14 | 30 | |
| 59 | 255 | Kegelen | 1993-02-17 | 30 | |
| 60 | 256 | De weesaap | 1993-02-21 | 30 | Alberto and Octaaf spot a monkey in Samson and Gert's garden and eventually succeed in catching it. Everyone is amazed by the animal and the fact that Alberto takes very good care of it. |
| 61 | 257 | Sterke Joe | 1993-02-22 | 30 | The village has planned two events on the same day, but something went wrong while pressing the posters. Alberto must now participate in a boxing match, instead of giving a singing performance. |
| 62 | 258 | Een kwis in het dorp | 1993-02-23 | 30 | Samson wants to participate in a quiz, but Gert explains him the questions would be too difficult, making Samson think he is stupid. Alberto and Octaaf feel sorry and want to show the opposite. |
| 63 | 259 | Wie de ring past | 1993-02-24 | 30 | Samson and Gert are helping Octaaf to repaint the department store's gum ball machine. The mayor wants to catch a toy, but he only gets rings. He leaves one behind, leading to a misapprehension. |
| 64 | 260 | Een vaas voor Claudine | 1993-02-25 | 30 | |
| 65 | 261 | De dorpskrant | 1993-02-26 | 30 | The mayor announces a plan to launch a town newspaper. Everybody claims it should report about whatever they're in, but Alberto and Octaaf agree to become its reporter viz. press photographer. Unfortunately, while Gert interviews the mayor about his career achievements in minute detail, the tame village yields only 'stories' without any interest, so the duo decides to fake a robbery. |
| 66 | 262 | De basketsters | 1993-02-28 | 30 | |
| 67 | 263 | De tovermuts | 1993-03-03 | 30 | |
| 68 | 264 | Na het feest | 1993-03-07 | 30 | |
| 69 | 265 | Het nestkastje | 1993-03-10 | 30 | |
| 70 | 266 | Schat aan zee | 1993-03-14 | 30 | |
| 71 | 267 | Jacky Buffalo | 1993-03-17 | 30 | |
| 72 | 268 | De telefooncel | 1993-03-21 | 30 | Gert has ordered a concrete-mixer to do some chores at home, but by mistake they deliver him a phone booth instead. Alberto spots an opportunity to earn some money with it. |
| 73 | 269 | Stefanie van boer Teun | 1993-03-24 | 30 | |
| 74 | 270 | Het zwembad | 1993-03-28 | 30 | |
| 75 | 271 | De oermens | 1993-03-31 | 30 | The village is nominated to appear in a tourism magazine. While some editors are on their way to Samson and Gert's house, Miranda comes seeking historic photos for a school assignment. Octaaf decides to dress up and pose as various centuries-old figures. |
| 76 | 272 | Octaaf dierenarts | 1993-04-04 | 30 | |
| 77 | 273 | Klein duimpje | 1993-04-05 | 30 | |
| 78 | 274 | De dierentuin | 1993-04-06 | 30 | The village will be visited by the women of some colleague-mayors, making the mayor desperate to find something impressive to show them. Gert brings the idea to set up a special animal farm. |
| 79 | 275 | De stilte | 1993-04-07 | 30 | |
| 80 | 276 | Het reisbureau | 1993-04-08 | 30 | Octaaf is tired of his work in the department store and sets up a travel agency. When he learns about the expensive accommodations, he decides to rebuild a destination at Samson and Gert's house. |
| 81 | 277 | De schuifdeur | 1993-04-09 | 30 | |
| 82 | 278 | Het paasverhaal | 1993-04-11 | 30 | |
| 83 | 279 | Het speelhol | 1993-04-12 | 30 | |
| 84 | 280 | Het afwasbedrijf | 1993-04-13 | 30 | The mayor asks everyone in town to come up with an activity to collect money for a good purpose. Samson and Gert are the first ones to do so, by setting up their own dish washing business. |
| 85 | 281 | Alberto verpleger | 1993-04-14 | 30 | Inspired by a novel hero orderly, Alberto decodes to become just as irresistible to female by taking up nursing. Gert grudgingly accepts to pay patient once Alberto bluffs his way into borrowing hospital furniture. Gert decides to abuse the opportunity, cuing Octaaf, Samson and later the mayor to pretend being really sick. Lazy Alberto is run off his feet and gets reinforcements, but the bully pro nurse matron isn't to his romantic taste. |
| 86 | 282 | Trouwen | 1993-04-15 | 30 | The mayor wants to film a marriage ceremony at the town hall and asks Gert and Miranda to play the couple. When Octaaf spots them, he immediately believes that Gert is really becoming his son-in-law. |
| 87 | 283 | De fotoplank | 1993-04-16 | 30 | |
| 88 | 284 | Octaaf zakkenroller | 1993-04-18 | 30 | |
| 89 | 285 | Goud op zolder | 1993-04-21 | 30 | |
| 90 | 286 | Het verkleedbal | 1993-04-25 | 30 | Octaaf's gymnastics club is organizing a costumed ball. Octaaf promised Alberto a free ticket, but totally forgot to fix it. Meanwhile, Samson is unhappy because he will have to dress up as the big bad wolf. |
| 91 | 287 | De modeshow | 1993-04-28 | 30 | The Mayor wants to switch his classic costume for a more modern work outfit. Alberto and Octaaf both have many alternatives in mind. Supported by Samson and Gert, they decide to organize a fashion show. |
| 92 | 288 | De enquête | 1993-05-02 | 30 | |
Season 4
| Episode No. | No. Overall | Title | Airdate | Runtime | Summary |
| --- | --- | --- | --- | --- | --- |
| 1 | 289 | Octaaf stierenvechter | 1993-09-15 | 30 | The escape of farmer Teun's bull leads Octaaf into bragging he is the town's number one bullfighter. His friends are not so sure about that and decide to subject him to a test. |
Season 5
| Episode No. | No. Overall | Title | Airdate | Runtime | Summary |
| --- | --- | --- | --- | --- | --- |
Season 6
| Episode No. | No. Overall | Title | Airdate | Runtime | Summary |
| --- | --- | --- | --- | --- | --- |
Season 7
| Episode No. | No. Overall | Title | Airdate | Runtime | Summary |
| --- | --- | --- | --- | --- | --- |
Season 8
| Episode No. | No. Overall | Title | Airdate | Runtime | Summary |
| --- | --- | --- | --- | --- | --- |
Season 9
| Episode No. | No. Overall | Title | Airdate | Runtime | Summary |
| --- | --- | --- | --- | --- | --- |
Season 10
| Episode No. | No. Overall | Title | Airdate | Runtime | Summary |
| --- | --- | --- | --- | --- | --- |
Season 11
| Episode No. | No. Overall | Title | Airdate | Runtime | Summary |
| --- | --- | --- | --- | --- | --- |
Season 12
| Episode No. | No. Overall | Title | Airdate | Runtime | Summary |
| --- | --- | --- | --- | --- | --- |
Season 13
| Episode No. | No. Overall | Title | Airdate | Runtime | Summary |
| --- | --- | --- | --- | --- | --- |
Season 14
| Episode No. | No. Overall | Title | Airdate | Runtime | Summary |
| --- | --- | --- | --- | --- | --- |
Season 15
| Episode No. | No. Overall | Title | Airdate | Runtime | Summary |
| --- | --- | --- | --- | --- | --- |
Season 16
| Episode No. | No. Overall | Title | Airdate | Runtime | Summary |
| --- | --- | --- | --- | --- | --- |
Season 17
| Episode No. | No. Overall | Title | Airdate | Runtime | Summary |
| --- | --- | --- | --- | --- | --- |
Season 18
| Episode No. | No. Overall | Title | Airdate | Runtime | Summary |
| --- | --- | --- | --- | --- | --- |
Season 19
| Episode No. | No. Overall | Title | Airdate | Runtime | Summary |
| --- | --- | --- | --- | --- | --- |
Season 20
| Episode No. | No. Overall | Title | Airdate | Runtime | Summary |
| --- | --- | --- | --- | --- | --- |
Season 21
| Episode No. | No. Overall | Title | Airdate | Runtime | Summary |
| --- | --- | --- | --- | --- | --- |
Season 22
| Episode No. | No. Overall | Title | Airdate | Runtime | Summary |
| --- | --- | --- | --- | --- | --- |
Season 23
| Episode No. | No. Overall | Title | Airdate | Runtime | Summary |
| --- | --- | --- | --- | --- | --- |
Season 24
| Episode No. | No. Overall | Title | Airdate | Runtime | Summary |
| --- | --- | --- | --- | --- | --- |
Season 25
| Episode No. | No. Overall | Title | Airdate | Runtime | Summary |
| --- | --- | --- | --- | --- | --- |
Season 26
| Episode No. | No. Overall | Title | Airdate | Runtime | Summary |
| --- | --- | --- | --- | --- | --- |
Season 27
| Episode No. | No. Overall | Title | Airdate | Runtime | Summary |
| --- | --- | --- | --- | --- | --- |
Series Cast
| | | | |
| --- | --- | --- | --- |
| | Dirk Bosschaert | as Samson | |
| | Danny Verbiest | as Samson | |
| | Gert Verhulst | as Gert | |
| | Koen Crucke | as Albert Vermeersch | |
| | Walter De Donder | as Meneer de burgemeester | |
| | Stef Bos | as Joop Mengelmoes | |
| | Walter Van de Velde | as Octaaf De Bolle | |
| | Liesbet Verstraeten | as Miranda De Bolle | |
| | Hans Royaards | as De afgevaardigde van de minister | |
| | Barbara De Jonghe | as Frieda Kroket | |
| | Marc-Marie Huijbregts | as Jaap Mengelmoes | |
| | Ann Petersen | as Jeannine De Bolle | |
| | Walter Baele | as Eugène Van Leemhuyzen | |
| | Evi Hanssen | as Sofie | |
Related News
TVMaze