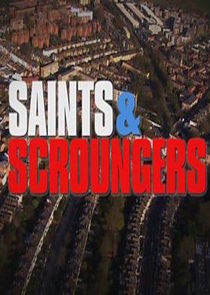 Series following fraud officers as they bust the benefits thieves stealing millions of pounds every year, while charities and councils track down people who actually deserve government help.
Series Overview
Rating
imDb Rating: 4.1 (19 Votes)
Metascore: N/A
Plot
Dominic Littlewood follows the work of benefit fraud investigators as they track down, investigate and eventually prosecute benefit cheats.
Details
Rated: N/A
Released: 17 Aug 2009
Runtime: 45 min
Genre: Documentary
Director: N/A
Writer: N/A
Actors: Chandru Bhojwani, Simon DeSilva
Language: English
Country: UK
Awards: N/A
Total Seasons: 6
Previous Episode
Properties, Lottery and Lies
Episode 7x15; Sep 25, 2015
Matt Bazeley investigates more benefit thieves. A NHS finance boss is caught out.

Previous Episodes 7x15: Properties, Lottery and Lies 7x14: The U-Boat Captain and His VAT Con 7x13: The Vulnerable Pensioner and his Swindling Sister 7x12: The Single Mum Subletting Scam 7x11: The £8m Construction Firm


7x10: Farmer, Fugitive, Fraudster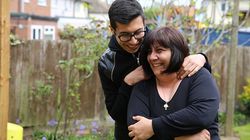 7x9: The Scottish Swindlers and the Stolen Goods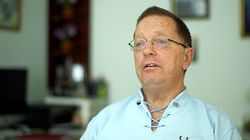 7x8: Family of Fraudsters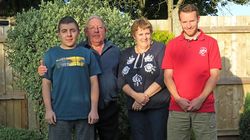 7x7: The Cancer Hospital Heist

View All Episodes
Cast
Matt Allwright as Presenter
Dominic Littlewood as Presenter
Matt Bazeley as Presenter
View Full Cast
Skip to:
Season 1
| Episode No. | No. Overall | Title | Airdate | Runtime | Summary |
| --- | --- | --- | --- | --- | --- |
| 1 | 1 | Morgan | 2009-08-17 | 45 | Dominic Littlewood investigates more benefit thieves. A innocent-looking grandmother is investigated. |
| 2 | 2 | Searle | 2009-08-18 | 45 | Dominic Littlewood investigates more benefit thieves. Two fraudsters are caught out. |
| 3 | 3 | Searle | 2009-08-19 | 45 | Dominic Littlewood investigates more benefit thieves. A catch up with the cheating duo. |
| 4 | 4 | Maxwell | 2009-08-20 | 45 | Dominic Littlewood investigates more benefit thieves. A benefit cheat is caught up with. |
| 5 | 5 | Swift | 2009-08-21 | 45 | Dominic Littlewood investigates more benefit thieves. A 81-year-old is investigated. |
| 6 | 6 | Davey | 2009-08-24 | 45 | Dominic Littlewood investigates more benefit thieves. Two Welsh referees are investigated. |
| 7 | 7 | Mow and Grow | 2009-08-25 | 45 | Dominic Littlewood investigates more benefit thieves. Undercover surveillance puts a end to a woman who has been leading a 12-year-old identity fraud scam. |
| 8 | 8 | Stoke | 2009-08-26 | 45 | Dominic Littlewood investigates more benefit thieves. A fraudster is caught out before they make off with a thousand pounds. |
| 9 | 9 | Smith | 2009-08-27 | 45 | Dominic Littlewood investigates more benefit thieves. A Mayor is caught abusing the benefit system. |
| 10 | 10 | Pearce | 2009-08-28 | 45 | Dominic Littlewood investigates more benefit thieves. A Premiership football club has helped officers catch out a fraudster. |
| 11 | 11 | Hutchinson | 2009-08-31 | 45 | Dominic Littlewood investigates more benefit thieves. Two pensioners have stolen 1.8 million pounds. |
| 12 | 12 | Buckett | 2009-09-01 | 45 | Dominic Littlewood investigates more benefit thieves. Featuring boxer promoters who were caught out defrauding more then £40,000. |
| 13 | 13 | Barker | 2009-09-02 | 45 | Dominic Littlewood investigates more benefit thieves. Two benefit cheats are caught out raking in a fortune. |
| 14 | 14 | Care and Repair | 2009-09-03 | 45 | Dominic Littlewood investigates more benefit thieves. A scrounger claiming to be a pauper is caught out. |
| 15 | 15 | Saul | 2009-09-04 | 45 | Dominic Littlewood investigates more benefit thieves. A boot sale benefit cheat in Liverpool is caught out. |
Season 2
| Episode No. | No. Overall | Title | Airdate | Runtime | Summary |
| --- | --- | --- | --- | --- | --- |
| 1 | 16 | Larbi/Pact Harlow | 2011-01-03 | 45 | Dominic Littlewood investigates more benefit thieves. A imposter who has stolen a innocent woman's identity. |
| 2 | 17 | Luckhee/Reach Out | 2011-01-04 | 45 | Dominic Littlewood investigates more benefit thieves. Investigators spot some smudges on a benefits form. |
| 3 | 18 | Johnson/Maggies | 2011-01-05 | 45 | Dominic Littlewood investigates more benefit thieves. Brent council are shocked by a £200,000 scam. |
| 4 | 19 | Badrul Islam/Blesma | 2011-01-06 | 45 | Dominic Littlewood investigates more benefit thieves. A inside job shocks a council to it's core. |
| 5 | 20 | O'Driscoll/Hardwick | 2011-01-07 | 45 | Dominic Littlewood investigates more benefit thieves. A fantasist is caught out. |
| 6 | 21 | Operation Lille/Hunter | 2011-01-10 | 45 | Dominic Littlewood investigates more benefit thieves. Three sisters are caught out. |
| 7 | 22 | Ubiribo/Leech | 2011-01-11 | 45 | Dominic Littlewood investigates more benefit thieves. Alarm bells are set off in Croydon when a suitcase full of documentation is discovered. |
| 8 | 23 | Morris Wraith/Homestart | 2011-01-12 | 45 | Dominic Littlewood investigates more benefit thieves. A couple are caught out living a luxurious lifestyle. |
| 9 | 24 | Oginni/Canine Partners | 2011-01-13 | 45 | Dominic Littlewood investigates more benefit thieves. The woman who pleaded poverty but conned the taxpayer out of £50,000. |
| 10 | 25 | Sulaiman/Moat | 2011-01-14 | 45 | Dominic Littlewood investigates more benefit thieves. How a prolific fraudster contineud claiming money in South East London. |
| 11 | 26 | ZamZam/Porchlight | 2011-01-17 | 45 | Dominic Littlewood investigates more benefit thieves. Two scamming sisters using fake identities are caught out. |
| 12 | 27 | Tomkins/Dunlop | 2011-01-18 | 45 | Dominic Littlewood investigates more benefit thieves. A NHS manager who managed to steal over £200,000. |
| 13 | 28 | Hynes/Food Twins | 2011-01-19 | 45 | Dominic Littlewood investigates more benefit thieves. A fraudster who scammed £25,000 in order to pay her rent and council tax. |
| 14 | 29 | Pathmanathan/Amy and Friends | 2011-01-20 | 45 | Dominic Littlewood investigates more benefit thieves. The story of the family who cheated the system into owning a property empire. |
| 15 | 30 | Beddows and Godbold | 2011-01-21 | 45 | Dominic Littlewood investigates more benefit thieves. A 54-year-old divorcee gets benefits to pay her rent. |
| 16 | 31 | Hanson/In Touch | 2011-01-24 | 45 | Dominic Littlewood investigates more benefit thieves. A fraudster who sought asylum from war torn Sierra Leone. |
| 17 | 32 | Rhoden/Carers | 2011-01-25 | 45 | Dominic Littlewood investigates more benefit thieves. How a scrounger stole thousands of pounds. |
| 18 | 33 | Bob and Sam/Caudwell | 2011-01-26 | 45 | Dominic Littlewood investigates more benefit thieves. A married couple from Essex are under suspicion. |
| 19 | 34 | Watkinson/Tag | 2011-01-27 | 45 | Dominic Littlewood investigates more benefit thieves. A scrounger of the highest order comes under scrutiny. |
| 20 | 35 | Berkell/Age Concern | 2011-01-28 | 45 | Dominic Littlewood investigates more benefit thieves. A single mum who has scammed £28,000 from the British tax payer. |
Season 3
| Episode No. | No. Overall | Title | Airdate | Runtime | Summary |
| --- | --- | --- | --- | --- | --- |
| 1 | 36 | Melia/Hunter | 2012-01-02 | 45 | Dominic Littlewood investigates more benefit thieves. Kerry has been relying on child tax credit, but is everything as it seems? |
| 2 | 37 | Kamara/Carlson | 2012-01-03 | 45 | Dominic Littlewood investigates more benefit thieves. Croydon Council suspect a family have been living illegally for a while. |
| 3 | 38 | Bowden/King | 2012-01-04 | 45 | Dominic Littlewood investigates more benefit thieves. A landlady is investigated by the local council. |
| 4 | 39 | Baiden/Dowding | 2012-01-05 | 45 | Dominic Littlewood investigates more benefit thieves. A 46-year-old woman is investigated. |
| 5 | 40 | Jones/Stuart | 2012-01-06 | 45 | Dominic Littlewood investigates more benefit thieves. A Croydon couple are investigated. |
| 6 | 41 | McKnight/Ford | 2012-01-09 | 45 | Dominic Littlewood investigates more benefit thieves. Dom meets a man who was blinded. |
| 7 | 42 | Fayoyin/Craig | 2012-01-10 | 45 | Dominic Littlewood investigates more benefit thieves. A missing care home is investigated. |
| 8 | 43 | Bibi/Barker | 2012-01-11 | 45 | Dominic Littlewood investigates more benefit thieves. A investigation into a single woman. |
| 9 | 44 | Lee Jones/Driscoll | 2012-01-12 | 45 | Dominic Littlewood investigates more benefit thieves. A woman who is trying to hide her real identity. |
| 10 | 45 | Blyth and West/Morgan | 2012-01-13 | 45 | Dominic Littlewood investigates more benefit thieves. A single mum is investigated. |
| 11 | 46 | Guthrie/Charlery | 2012-01-16 | 45 | Dominic Littlewood investigates more benefit thieves. A North London gang is investigated. |
| 12 | 47 | Abdulle/Jordan | 2012-01-17 | 45 | Dominic Littlewood investigates more benefit thieves. Dom meets a woman struggling to bring up her kids. |
| 13 | 48 | Virokaitis/Bell | 2012-01-18 | 45 | Dominic Littlewood investigates more benefit thieves. Dom meets a 16-year-old diagnosed with a life-threatening brain tumour. |
| 14 | 49 | Olayeye/Emerson | 2012-01-19 | 45 | Dominic Littlewood investigates more benefit thieves. Properties and the children who lived in them are investigated. |
| 15 | 50 | Hudson/Barnett | 2012-01-20 | 45 | Dominic Littlewood investigates more benefit thieves. A Rochdale dentist is investigated. |
| 16 | 51 | Mafuta/Charters | 2012-01-23 | 45 | Dominic Littlewood investigates more benefit thieves. A charity worker is investigated. |
| 17 | 52 | Austin/Woods | 2012-01-24 | 45 | Dominic Littlewood investigates more benefit thieves. The largest benefit investigation into the Havering council. |
| 18 | 53 | Ali/Clarke | 2012-01-25 | 45 | Dominic Littlewood investigates more benefit thieves. Dom meets a young girl who has been diagnosed as been completely deaf. |
| 19 | 54 | Al-Azawi/Bowley | 2012-01-26 | 45 | Dominic Littlewood investigates more benefit thieves. Dom meets a woman who's struggled to start a new life since leaving Portugal. |
| 20 | 55 | Evans/Lambert | 2012-01-27 | 45 | Dominic Littlewood investigates more benefit thieves. A mother with a taste for expensive motors is investigated. |
Season 4
| Episode No. | No. Overall | Title | Airdate | Runtime | Summary |
| --- | --- | --- | --- | --- | --- |
| 1 | 56 | Sesay/UBU/Barnes | 2013-02-11 | 45 | Matt Allwright investigates more benefit thieves. On the trail of a woman who has stolen up to £180,000. |
| 2 | 57 | Raymont/Red Cross/Dhindsa | 2013-02-12 | 45 | Matt Allwright investigates more benefit thieves. A woman who returned to the UK after 30 years is investigated. |
| 3 | 58 | Ogunsanya/Family Mosaic/Power | 2013-02-13 | 45 | Matt Allwright investigates more benefit thieves. A woman returns to the UK after 30 years and arouses suspicions. |
| 4 | 59 | Nicholson/Camelia Botnar/Breach | 2013-02-14 | 45 | Matt Allwright investigates more benefit thieves. A investigation into a man left holding the baby. |
| 5 | 60 | Lounnas/Family Fund/Jones | 2013-02-15 | 45 | Matt Allwright investigates more benefit thieves. A investigation into the head of a council who was awarded an OBE. |
| 6 | 61 | Arwo/Macmillan/Connor | 2013-02-18 | 45 | Matt Allwright investigates more benefit thieves. A five-year investigation into fraud. |
| 7 | 62 | Crane/Action for Blind/Goatley | 2013-02-19 | 45 | Matt Allwright investigates more benefit thieves. Croydon's council is investigating a £47,000 benefit cheat. |
| 8 | 63 | Burrell and Hoyle/Ascend/Couchman | 2013-02-20 | 45 | Matt Allwright investigates more benefit thieves. A jet-setting couple's lifestyle is investigated. |
| 9 | 64 | Kemp/Reach Out/Brown | 2013-02-22 | 45 | Matt Allwright investigates more benefit thieves. Havering Council investigate a seemingly single mum's £168,000 fraud. |
| 10 | 65 | Ikem/Hardwick/Esfandmozd | 2013-02-23 | 45 | Matt Allwright investigates more benefit thieves. Croydon Council learn they have been paying benefits out to derelict properties. |
| 11 | 66 | Dantas/Canine Partners/Lindsell | 2013-02-25 | 45 | Matt Allwright investigates more benefit thieves. Fraud investigators are on the trail of a £190,000 fraud in Brent. |
| 12 | 67 | Glanister/Homestart/Barber | 2013-02-26 | 45 | Matt Allwright investigates more benefit thieves. A finance manager is investigated. |
| 13 | 68 | Harrison/Access to Work/Aboutarik | 2013-02-27 | 45 | Matt Allwright investigates more benefit thieves. Croydon council follows a tip-off. |
| 14 | 69 | Sewell/Disability Dynamics/Iqbal | 2013-02-28 | 45 | Matt Allwright investigates more benefit thieves. |
| 15 | 70 | 20 Maxwell/Turn 2 Us/Alexander | 2013-03-01 | 45 | Matt Allwright investigates more benefit thieves. A tax dodger is caught up with. |
| 16 | 71 | Mooney/Abilitynet/Page | 2013-03-04 | 45 | Matt Allwright investigates more benefit thieves. A Jaguar-driving fraudster is caught up with. |
| 17 | 72 | Wright/Bibic/Smith | 2013-03-05 | 45 | Matt Allwright investigates more benefit thieves. A benefit cheat tries dodging paying what they owe. |
| 18 | 73 | Adogbeji/Enthusiasm/Hussein | 2013-03-06 | 45 | Matt Allwright investigates more benefit thieves. Southwark Council uncover evidence of benefit fraud. |
| 19 | 74 | Mohamedy/Contact a Family/Careswell | 2013-03-07 | 45 | Matt Allwright investigates more benefit thieves. Ealing Council need the help of a handwriting expert to convict two benefit cheats. |
| 20 | 75 | Coffey/Papworth Trust/Peake | 2013-03-08 | 45 | Matt Allwright investigates more benefit thieves. A family who were hiding a huge fraud are investigated. |
Season 5
| Episode No. | No. Overall | Title | Airdate | Runtime | Summary |
| --- | --- | --- | --- | --- | --- |
| 1 | 76 | Choudhry/Cure Retts/Quizmaster | 2013-10-28 | 45 | Matt Allwright investigates more benefit thieves. A woman using multiple personalities is investigated. |
| 2 | 77 | Kaur/Emmaus/Cavanagh | 2013-10-29 | 45 | Matt Allwright investigates more benefit thieves. A apparently jobless single mum is investigated. |
| 3 | 78 | Wildman/Papworth Trust/Douglas | 2013-10-30 | 45 | Matt Allwright investigates more benefit thieves. A look at a seven year fraud. |
| 4 | 79 | Algohar/The Canaan Trust/Gilhooley | 2013-10-31 | 45 | Matt Allwright investigates more benefit thieves. A investigation in Reigate into a self-proclaimed mystic. |
| 5 | 80 | De Souza/Clic Sargent/Ikem | 2013-11-01 | 45 | Matt Allwright investigates more benefit thieves. Matt meets the fraud team working in the NHS. |
| 6 | 81 | Ali/St Helens Carers/Fitzpatrick | 2013-11-04 | 45 | Matt Allwright investigates more benefit thieves. HMRC believe a jeweller has committed fraud to the tune of £7 million. |
| 7 | 82 | Muller & Atkinson/Remploy/Ashman | 2013-11-05 | 45 | Matt Allwright investigates more benefit thieves. Two dodgy dentists get their comeuppance. |
| 8 | 83 | Urquhart/Dorset Blind/Guthrie | 2013-11-06 | 45 | Matt Allwright investigates more benefit thieves. A young mother fails to inform the authorities about her inheritance. |
| 9 | 84 | Cooling/Construction Youth Trust/Scott | 2013-11-07 | 45 | Matt Allwright investigates more benefit thieves. A Cambridgeshire resident is investigated. |
| 10 | 85 | Sheehy/Maggie's Centre/Adogbeji | 2013-11-08 | 45 | Matt Allwright investigates more benefit thieves. A bankrupt man refuses to pay his debts. |
| 11 | 86 | Orton/Dame Kelly Holmes Legacy/Thurnell | 2013-11-11 | 45 | Matt Allwright investigates more benefit thieves. A investigation in Hull. |
| 12 | 87 | Ashley and Pink/Princess Alice Trust/Hynes | 2013-11-12 | 45 | Matt Allwright investigates more benefit thieves. A couple are investigated as they have a couple of homes. |
| 13 | 88 | Sabet/Clarity/Hipwood | 2013-11-13 | 45 | Matt Allwright investigates more benefit thieves. A fraud investigation in Barnet. |
| 14 | 89 | Cohen/Family Mosaic/Hawthorn | 2013-11-14 | 45 | Matt Allwright investigates more benefit thieves. Investigators in Barnet are tipped off about a pensioner. |
| 15 | 90 | Ihenacho/Caudwell Children/Callander | 2013-11-15 | 45 | Matt Allwright investigates more benefit thieves. A investigation in Croydon. |
| 16 | 91 | Brooks/Epilepsy Society | 2013-11-18 | 45 | Matt Allwright investigates more benefit thieves. A team brings three serious offenders to justice. |
| 17 | 92 | Fox/Disability Dynamics | 2013-11-19 | 45 | Matt Allwright investigates more benefit thieves. A tip-off alerts investigators to a fraud. |
| 18 | 93 | Aldous/DWP Barbers | 2013-11-20 | 45 | Matt Allwright investigates more benefit thieves. The case of a widow who may have remarried. |
| 19 | 94 | Natarajan/Sickle Cell | 2013-11-21 | 45 | Matt Allwright investigates more benefit thieves. HMRC are investigating garlic smuggling. |
| 20 | 95 | Nwadei/Canine Partners | 2013-11-21 | 45 | Matt Allwright investigates more benefit thieves. On the trail of a man who has claimed benefits as a student. |
Season 6
| Episode No. | No. Overall | Title | Airdate | Runtime | Summary |
| --- | --- | --- | --- | --- | --- |
| 1 | 96 | Charity Fraud Boss | 2014-09-22 | 45 | Matt Allwright investigates more benefit thieves. A ruthless charity scam is exposed. |
| 2 | 97 | Handbags, Gladrags & Jail | 2014-09-23 | 45 | Matt Allwright investigates more benefit thieves. A £200,000 assault on the tax system. |
| 3 | 98 | The Swindling Solicitor and the Man Who Helped Me Walk | 2014-09-24 | 45 | Matt Allwright investigates more benefit thieves. A crooked solicitor who defrauded the tax payer of £1.6 million is caught out. |
| 4 | 99 | The Property Swindlers | 2014-09-25 | 45 | Matt Allwright investigates more benefit thieves. A single Dad is exposed. |
| 5 | 100 | The Nursery Boss and the Pole Dancer | 2014-09-26 | 45 | Matt Allwright investigates more benefit thieves. Barnet council uncover a heap of forged documents. |
| 6 | 101 | The Crime Boss and the Doctor | 2014-09-29 | 45 | Matt Allwright investigates more benefit thieves. West Midlands Police uncover a multi million pound scam. |
| 7 | 102 | The Dodgy Doctor and His Invisible Patient | 2014-09-30 | 45 | Matt Allwright investigates more benefit thieves. A trusted doctor puts his patients' lives at risk. |
| 8 | 103 | Costa del Con | 2014-10-01 | 45 | Matt Allwright investigates more benefit thieves. A team of investigators who are leading fraud investigations abroad. |
| 9 | 104 | The Greedy Businessman and a Fight for Survival | 2014-10-02 | 45 | Matt Allwright investigates more benefit thieves. A asset recovery team tries stopping a businessman from selling his goods. |
| 10 | 105 | The Serial Scammer and the Life-changing Op | 2014-10-03 | 45 | Matt Allwright investigates more benefit thieves. A serial scammer is suspected of stealing taxpayers cash. |
| 11 | 106 | Taxi Lovers Scam | 2014-10-06 | 45 | Matt Allwright investigates more benefit thieves. Police officers uncover a love story at the heart of a multi-million pound scam. |
| 12 | 107 | The Immigration Scammers | 2014-10-07 | 45 | Matt Allwright investigates more benefit thieves. A immigration scam involving a husband and wife is uncovered. |
| 13 | 108 | The Ghost Staff Swindle | 2014-10-08 | 45 | Matt Allwright investigates more benefit thieves. In Newham council employees have been ripping off thousands of pounds of taxpayers money. |
| 14 | 109 | The Fraudulent Fraud Investigator | 2014-10-09 | 45 | Matt Allwright investigates more benefit thieves. A charity boss is exposed. |
| 15 | 110 | The Identity Hijacker and Man's Best Friend | 2014-10-10 | 45 | Matt Allwright investigates more benefit thieves. A covert suirvellance operation uncovers a gang of organised identity thieves. |
| 16 | 111 | Buried for Benefits | 2014-10-13 | 45 | Matt Allwright investigates more benefit thieves. Investigators and Police join forces in a huge case. |
| 17 | 112 | The Deceitful Dentist | 2014-10-14 | 45 | Matt Allwright investigates more benefit thieves. A tip-off leads to exposing a £48,000 theft of public money. |
| 18 | 113 | The Rogue Builder Benefit Cheat | 2014-10-15 | 45 | Matt Allwright investigates more benefit thieves. A local couple confront a scam artist who has done some dodgy building work. |
| 19 | 114 | The Loan Shark Scammers | 2014-10-16 | 45 | Matt Allwright investigates more benefit thieves. A illegal-money-lending team is exposed. |
| 20 | 115 | The Mystery Mobile Fraud | 2014-10-17 | 45 | Matt Allwright investigates more benefit thieves. The largest ever attack on the country's VAT system is exposed. |
Series Cast
| | | | |
| --- | --- | --- | --- |
| | Matt Allwright | as Presenter | |
| | Dominic Littlewood | as Presenter | |
| | Matt Bazeley | as Presenter | |
Related News
TVMaze