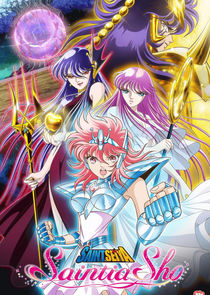 Saint Seiya Saintia Sho is set immediately after the conclusion of Saint Seiya and promises to address the burning question fans have speculated about for years -- What were the Gold Saints and Athena truly up to as the dramatic events of the series unfolded? Told from the point of view of the Saintias, an exciting new cast of female characters, Saint Seiya Saintia Sho promises to not only be a memorable tribute to past adventures, but send fans on an epic journey full of surprises.
Previous Episode
Shine Saintias! At the End of a Noble Prayer!
Episode 1x10; Feb 18, 2019
Previous Episodes 1x10: Shine Saintias! At the End of a Noble Prayer! 1x9: A Spiral of Conflict! The Golden Apple and Orion's Devotion 1x8: A Clash of Nightmares! The Fists of Leo Flares Up 1x7: The Battle of the Twelve Temples! The Allurement of the Terrifying Ghosts 1x6: Colliding Souls! Saori vs. Grand Master 1x5: Fly! Like Pegasus! 1x4: The Reunion of Sorrow! The Bond of the Separated Sisters


1x3: Blooming in Darkness! The Dryads of Eris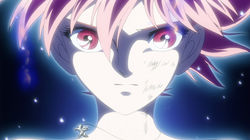 1x2: Individual Decisions! The Goddess and Saintias

View All Episodes
Related News
Caballeros del Zodiaco: guía de lectura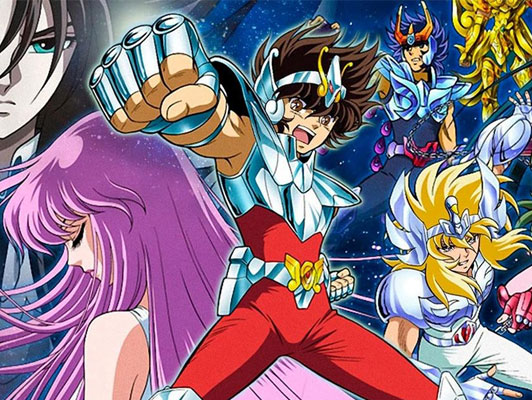 Mònica Rex (Zonanegativa.com)
Todo lo que necesitas saber sobre uno de los clásicos más icónicos de los años noventa. Hacemos un repaso por los diferentes mangas publicados, animes y películas. Además, consta de la crítica de la nueva serie que podemos ver en Netflix.
Article preview:
Saint Seiya apareció por primera vez en 1986 en las páginas de la Shuukan Shounen Jump, de la editorial Shueisha, la revista de manga más vendida de Japón, en plena era dorada del shonen. Durante años, coincidió en dicha revista con otros mangas de mucho éxit… [+44356 chars]
Editorial Ivrea publicará el tomo #12 de Saint Seiya Saintia Sho a principios de 2020
Stan (Ramenparados.com)
Editorial Ivrea anuncia el lanzamiento del tomo #12 de Saint Seiya Saintia Sho para principios de 2020. El anuncio viene en respuesta a la pregunta de un lector a través del blog de Los Secretos de Ivrea. La editorial decidió retrasar la salida a la venta de …
Article preview:
Editorial Ivrea publicará el tomo #12 de Saint Seiya Saintia Sho a principios de 2020 Editorial Ivrea anuncia el lanzamiento del tomo #12 de Saint Seiya Saintia Sho para principios de 2020. El anuncio viene en respuesta a la pregunta de un lector a través de… [+1085 chars]
TVMaze