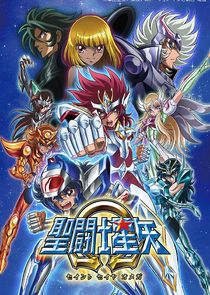 The storyline of Omega takes place in the future era, 25 years after the Holy Wars of the 20th century. The goddess Athena is still on Earth after reincarnating to cleanse it of the agent of evil as she has done during millennia, accompanied by her Saints, fulfilling her duty of protecting peace on Earth, after her victories over antagonistic deities. Athena and a new generation of Saints prepare to face a new menace that lurks in this new era.
Series Overview
Rating
imDb Rating: 6.0 (460 Votes)
Metascore: N/A
Plot
After many years since the last battle, Mars, the god of war, resurrect and wants to dominate earth again. The new generation of saint soldiers join together to fight against newly emerged dark forces.
Details
Rated: N/A
Released: 01 Apr 2012
Runtime: N/A
Genre: Animation
Director: N/A
Writer: Masami Kurumada
Actors: Hikaru Midorikawa, Tôru Furuya, Katsuyuki Konishi, Satsuki Yukino
Language: Japanese
Country: Japan
Awards: 1 win.
Total Seasons: 2
Previous Episode
The End of the Battle! Become a Legend, Kouga!
Episode 2x46; Mar 30, 2014
Previous Episodes 2x46: The End of the Battle! Become a Legend, Kouga! 2x45: The Final Battle! Go, Omega Saints! 2x44: Overcome the God! Seiya's Cosmo! 2x43: Fighter of Hope! The Ties That Bind Saints! 2x42: The God of Time! The Ascent of Saturn! 2x41: Seiya's True Feelings! The Lie from His Return! 2x40: Athena and Pallas! Battle of the Goddesses 2x39: Taurus Charge!! Reaching Pallas's Chamber! 2x38: Awaken! The Ultimate Omega!

View All Episodes
Recent News
Close Out the Year with Big Savings at PS Store
Join us as we chart a course for 2020 with savings up to 67 percent during PlayStation Store's End of Year Sale! Starting now, become the superhero the planet needs with Injustice 2, soldier up and fight the good fight with Call of Duty Black Ops IIII, pit yo…
Los 21 mejores videojuegos basados en manga y anime
Los videojuegos y el manganime tienen una profunda relación de reciprocidad. No es casual, dado que Japón es toda una potencia en la producción de ambas industrias. Abundan las franquicias transmediáticas, de esas que son concebidas desde el principio para ab…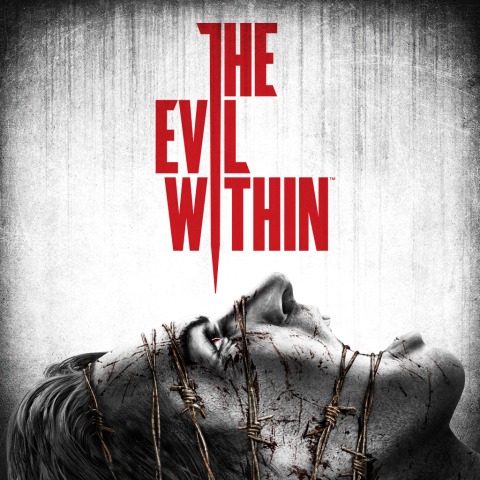 via NewsAPI
View More Related News
Skip to:
Season 1
| Episode No. | No. Overall | Title | Airdate | Runtime | Summary |
| --- | --- | --- | --- | --- | --- |
| 1 | 1 | Seiya Saves My Life! Legendary Saint Fighter's Resurrection! | 2012-04-01 | 25 | |
| 2 | 2 | Departure! Saints of the New Age! | 2012-04-08 | 25 | |
| 3 | 3 | The Law of the Mask! The Wind Saint Appears! | 2012-04-15 | 25 | |
| 4 | 4 | The Son of a Hero! Ryūhō versus Kōga! | 2012-04-22 | 25 | |
| 5 | 5 | Selection Trials! Challenged in the Camp of Death! | 2012-04-29 | 25 | |
| 6 | 6 | The Curtain Raises! The Saint Fight! | 2012-05-06 | 25 | |
| 7 | 7 | The Fist of a Friend! Hit, Pegasus Meteor Fist! | 2012-05-13 | 25 | |
| 8 | 8 | Fateful Meeting! The Smashing Gold Saint! | 2012-05-20 | 25 | |
| 9 | 9 | The Crisis of Sanctuary! Dash, Ninja Saint! | 2012-05-27 | 25 | |
| 10 | 10 | Suicidal Rescue! One More Gold Saint! | 2012-06-03 | 25 | |
| 11 | 11 | Protect Aria! The Attack of Sonia, the Pursuer! | 2012-06-10 | 25 | |
| 12 | 12 | The Inherited Cosmo! Shun, the Legendary Saint! | 2012-06-17 | 25 | |
| 13 | 13 | Seiya's Message! To You, I Entrust Athena! | 2012-06-24 | 25 | |
| 14 | 14 | Reunion in My Homeland! Mentor and Disciple Duel in the Snowfields! | 2012-07-01 | 25 | |
| 15 | 15 | The Poisonous Fangs Approach! The Second Ruins Surrounded by Intrigue! | 2012-07-15 | 25 | |
| 16 | 16 | At the Star of Destiny's Side! The Way of Living of a Saint! | 2012-07-22 | 25 | |
| 17 | 17 | Protect Them! The Cloth Repairer and the Legendary Ore! | 2012-07-29 | 25 | |
| 18 | 18 | The Flames of Revenge! Sōma, The Battle of Destiny! | 2012-08-05 | 25 | |
| 19 | 19 | The Secret of the Five Old Peaks! Pass It Down, Father, the Fighting Spirit of Shiryū! | 2012-08-12 | 25 | |
| 20 | 20 | For Aria's Sake! Eden's Wrathful Lightning Strike! | 2012-08-19 | 25 | |
| 21 | 21 | The Flightless Pegasus! The Journey of Forfeit! | 2012-08-26 | 25 | |
| 22 | 22 | Thoughts of a Friend! The Way of the Ninja and the Pride of a Saint! | 2012-09-02 | 25 | |
| 23 | 23 | Invading the Enemy Camp! Young Saints, Together Again! | 2012-09-09 | 25 | |
| 24 | 24 | Aiming for a Reunion! Let's Go to the Last Ruins! | 2012-09-16 | 25 | |
| 25 | 25 | Unknown Territory! The Moment of a Chance Meeting! | 2012-09-23 | 25 | |
| 26 | 26 | Reminiscences and Revenge! The Trap of the Ruins of Darkness! | 2012-09-30 | 25 | |
| 27 | 27 | The End of the Journey! The Light of the Girl and the Youths! | 2012-10-07 | 25 | |
| 28 | 28 | The Strongest Army! The Gathering of the Gold Saints! | 2012-10-14 | 25 | |
| 29 | 29 | The Beginning of a New Battle! The Zodiac Temples! | 2012-10-21 | 25 | |
| 30 | 30 | Wondrous Power! The Taurus Saint! | 2012-10-28 | 25 | |
| 31 | 31 | The Crossroad of Fate! The Enigma of Gemini! | 2012-11-04 | 25 | |
| 32 | 32 | True Fear! The Strange Aura Permeating the House of Cancer! | 2012-11-11 | 25 | |
| 33 | 33 | The Essence of Cosmo! The Seventh Sense! | 2012-11-18 | 25 | |
| 34 | 34 | Border Between Life and Death! Battle in Hades! | 2012-11-25 | 25 | |
| 35 | 35 | The Fist of the Lion! Eden's Sorrowful Battle! | 2012-12-02 | 25 | |
| 36 | 36 | Sublime Pride! Mycenae's Kingly Fist! | 2012-12-09 | 25 | |
| 37 | 37 | Steadfast Guardian! The Gold Saint of Virgo! | 2012-12-16 | 25 | |
| 38 | 38 | The Heroic Betrayal! Eden's Determined Fighting Spirit! | 2012-12-23 | 25 | |
| 39 | 39 | Reunion in Libra! Clash, Gold vs. Gold! | 2013-01-06 | 25 | |
| 40 | 40 | Sonia's Resolution! The Chain of Fate is Broken! | 2013-01-13 | 25 | |
| 41 | 41 | Tokisada's Ambition! The Champion Beyond Time! | 2013-01-20 | 25 | |
| 42 | 42 | The Traitorous Gold Saint! Ionia versus Kouga! | 2013-01-27 | 25 | |
| 43 | 43 | Resurrection of the War Gods! Break Into the Last Temple! | 2013-02-03 | 25 | |
| 44 | 44 | For My Friends! The Hidden Power in Koga! | 2013-02-10 | 25 | |
| 45 | 45 | The Malevolent War God! Mars and Ludwig! | 2013-02-17 | 25 | |
| 46 | 46 | Koga and Eden! Young Cosmo, Slay the Darkneess! | 2013-02-24 | 25 | |
| 47 | 47 | The Only Hope! A New Battlefield! | 2013-03-03 | 25 | |
| 48 | 48 | Gather Friends! Koga's Overflowing Cosmo! | 2013-03-10 | 25 | |
| 49 | 49 | The Ruler of Darkness! The Terror of Abzu! | 2013-03-17 | 25 | |
| 50 | 50 | Take It to Seiya! The Wish of the Young Saints! | 2013-03-24 | 25 | |
| 51 | 51 | Shine, Koga! The Final Battle Between Light and Darkness! | 2013-03-31 | 25 | |
Season 2
| Episode No. | No. Overall | Title | Airdate | Runtime | Summary |
| --- | --- | --- | --- | --- | --- |
| 1 | 52 | A New Cloth! Fly, New Pegasus! | 2013-04-07 | 25 | |
| 2 | 53 | The Reunion! Souma, Let Your Spirit's Flame Burn! | 2013-04-14 | 25 | |
| 3 | 54 | Strengthen My Courage! Cloth, Be Reborn! | 2013-04-21 | 25 | |
| 4 | 55 | The Irreplaceable One! Dragon, Awake! | 2013-04-28 | 25 | |
| 5 | 56 | Resound in My Heart! Haruto's Shout! | 2013-05-05 | 25 | |
| 6 | 57 | Defeat Pegasus! Eden, the Warrior of Solitude! | 2013-05-12 | 25 | |
| 7 | 58 | The Four Great Kings Arrive! Athena vs. Pallas Complete Showdown! | 2013-05-19 | 25 | |
| 8 | 59 | The Bond Between Brothers! Andromeda Shun Joins the Battle | 2013-05-26 | 25 | |
| 9 | 60 | The Star of Steel! Subaru, Embrace Your Fighting Spirit of Steel! | 2013-06-02 | 25 | |
| 10 | 61 | A Great Army Approaches! The Battle to Defend Palaestra! | 2013-06-09 | 25 | |
| 11 | 62 | Genbu's Deadly Battle! Excalibur vs. the Sword of Libra | 2013-06-23 | 25 | |
| 12 | 63 | Seiya, Head to the Frontlines! Athena's Decision! | 2013-07-07 | 25 | |
| 13 | 64 | Go Forward, Saint! The Innaccesible Road to Palace Belda! | 2013-07-14 | 25 | |
| 14 | 65 | Break Down the Gate of the Iron Wall! Pegasus's Spear and Dragon's Shield! | 2013-07-21 | 25 | |
| 15 | 66 | The Steel Struggle! The Nameless Warriors! | 2013-07-28 | 25 | |
| 16 | 67 | Subaru, the Cosmo of Wonder! Eden's Mission! | 2013-08-04 | 25 | |
| 17 | 68 | Koga and Pallas! Encounter on the Battlefield! | 2013-08-11 | 25 | |
| 18 | 69 | Make a Storm of Fire! The Friendship of Yuna and Soma | 2013-08-18 | 25 | |
| 19 | 70 | The Cloth Destroyer! The Stray Pallasite Attack! | 2013-09-01 | 25 | |
| 20 | 71 | The Accursed Cloth!? The Equuleus Saint! | 2013-09-15 | 25 | |
| 21 | 72 | The Inherited Cloth! The Birth of Equuleus Subaru! | 2013-09-22 | 25 | |
| 22 | 73 | Tears of Equuleus!? Awakening Two Cloths! | 2013-09-29 | 25 | |
| 23 | 74 | Kiki's Battle! The Friends That Surpass Generations! | 2013-10-06 | 25 | |
| 24 | 75 | The Destined Encounter! The Return of Gemini | 2013-10-13 | 25 | |
| 25 | 76 | The Phoenix! Phoenix Ikki Arrives! | 2013-10-20 | 25 | |
| 26 | 77 | Move Time! Athena's Saints Gather! | 2013-10-27 | 25 | |
| 27 | 78 | The Deciding Battle Begins! To Determine the Fate of the Goddesses! | 2013-11-03 | 25 | |
| 28 | 79 | The Offense and Defense Assasin! Shun's Secret Chain! | 2013-11-10 | 25 | |
| 29 | 80 | The King of Time! Hyoga's Absolute Zero Air! | 2013-11-24 | 25 | |
| 30 | 81 | Putting on the Chronotector! The Four Heavenly Kings' Attack! | 2013-12-01 | 25 | |
| 31 | 82 | The Peak Fighting Spirit! Ikki vs. Aegaeon! | 2013-12-08 | 25 | |
| 32 | 83 | Shiryu and Ryuhou! Spirit of the Five Old Peaks! | 2013-12-15 | 25 | |
| 33 | 84 | The Approaching Shadow! The Gold Saints Protecting Athena! | 2013-12-22 | 25 | |
| 34 | 85 | Fighting Destiny! The Confession of Rebellion! | 2014-01-05 | 25 | |
| 35 | 86 | The Secret of the Cloths! A New Power is Activated! | 2014-01-12 | 25 | |
| 36 | 87 | The Gold Union! The Forbidden Mystery! | 2014-01-19 | 25 | |
| 37 | 88 | The Remaining Determination! The Great Saints' Teachings! | 2014-01-26 | 25 | |
| 38 | 89 | Awaken! The Ultimate Omega! | 2014-02-02 | 25 | |
| 39 | 90 | Taurus Charge!! Reaching Pallas's Chamber! | 2014-02-09 | 25 | |
| 40 | 91 | Athena and Pallas! Battle of the Goddesses | 2014-02-16 | 25 | |
| 41 | 92 | Seiya's True Feelings! The Lie from His Return! | 2014-02-23 | 25 | |
| 42 | 93 | The God of Time! The Ascent of Saturn! | 2014-03-02 | 25 | |
| 43 | 94 | Fighter of Hope! The Ties That Bind Saints! | 2014-03-09 | 25 | |
| 44 | 95 | Overcome the God! Seiya's Cosmo! | 2014-03-16 | 25 | |
| 45 | 96 | The Final Battle! Go, Omega Saints! | 2014-03-23 | 25 | |
| 46 | 97 | The End of the Battle! Become a Legend, Kouga! | 2014-03-30 | 25 | |
Related News
TVMaze