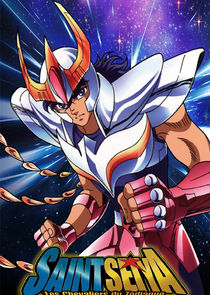 Ages ago, the goddess Athena was served by fighters called Saints who channeled the power of the Cosmos within them. Now a youth named Seiya has trained to become a Saint himself by earning the mystical Cloth of Pegasus. He is joined by other Saints with Cloths of their own to fight for Athena.
Series Overview
Rating
imDb Rating: 8.5 (8,531 Votes)
Metascore: N/A
Plot
A group a young warriors known as 'Saints', each in possession of a 'cloth' guarded by a different constellation, must protect the reincarnation of the goddess Athena as she attempts to keep the Earth from being destroyed by evil forces.
Details
Rated: TV-PG
Released: 30 Aug 2003
Runtime: 24 min
Genre: Animation, Action, Adventure, Drama, Fantasy
Director: N/A
Writer: N/A
Actors: Hideyuki Tanaka, Tôru Furuya, Ryô Horikawa, Kôichi Hashimoto
Language: Japanese
Country: Japan
Awards: N/A
Total Seasons: 3
Previous Episode
The Lost Canvas: Let You Be Yourself
Episode 8x13; Jul 20, 2011
Previous Episodes 8x13: The Lost Canvas: Let You Be Yourself 8x12: The Lost Canvas: How Many Months and Years 8x11: The Lost Canvas: Time of Bloody Battles 8x10: The Lost Canvas: Sacred Sword 8x9: The Lost Canvas: The Path of Righteousness 8x8: The Lost Canvas: Beyond the Dream 8x7: The Lost Canvas: Prison of Dream 8x6: The Lost Canvas: Sword of Solitude 8x5: The Lost Canvas: I Just Want to Live

View All Episodes
Cast
Hiroshi Kamiya as Lira Orphee
Takehito Koyasu as Wyvern Rhadamanthys
Ryôichi Tanaka as Máscara da Morte de Câncer (eps 172 à )
Hideyuki Hori as Pheonix Ikki (eps 01à127)
Tessyo Genda as Aldebaran de Touro (eps 172 à )
Yûji Mitsuya as Shaka de Virgem (eps 172 à )
View Full Cast
Recent News
What's New on Netflix the Week of December 30, 2019
2019 is dead and gone, and with it, we bid a bitter farewell to the dregs of Netflix's streaming coffers, the meager end-of-year scraps they've been tossing our way these past weeks. 2020 starts with a bumper crop of modern classics that it's hard not to be a…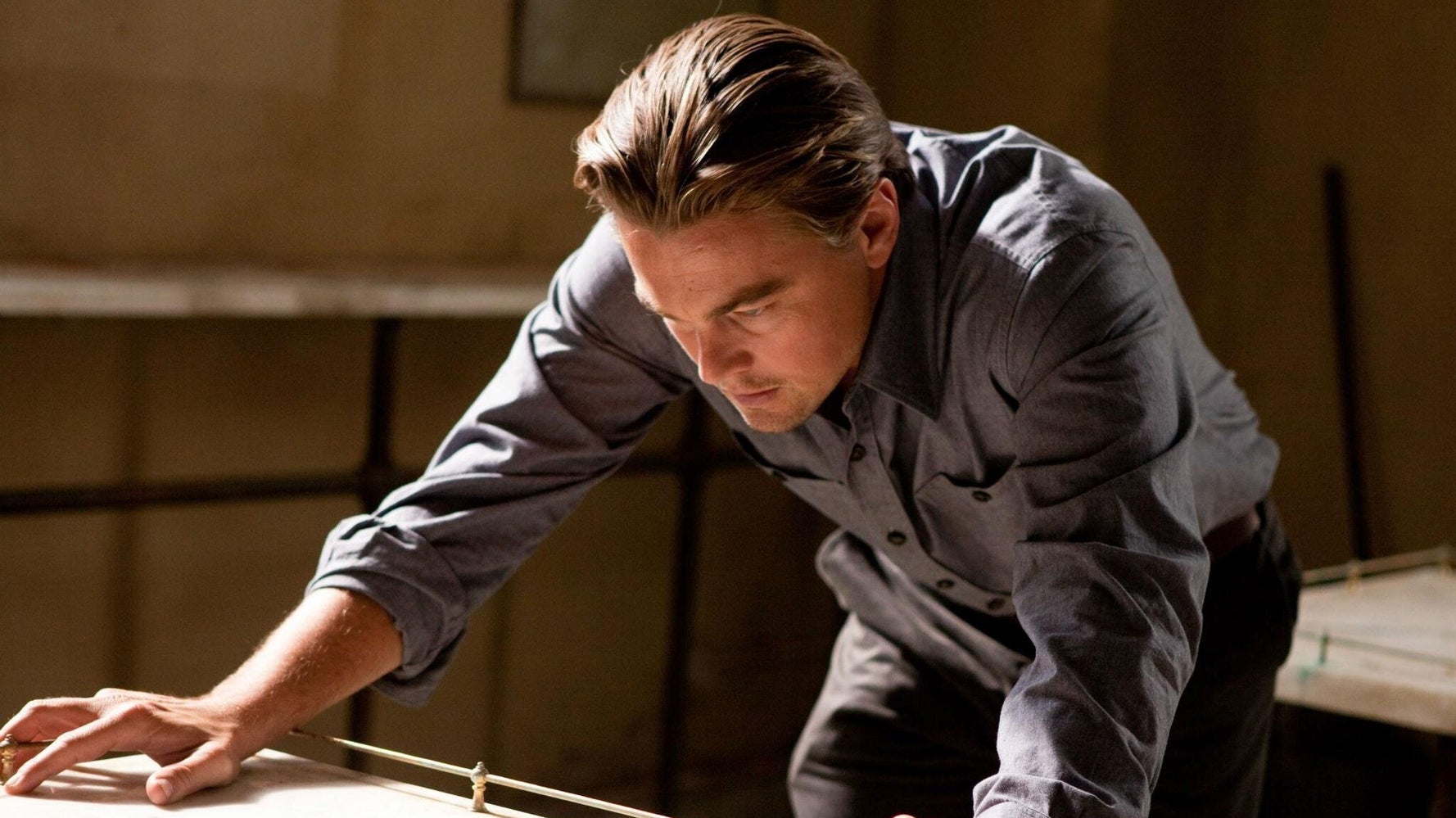 via NewsAPI
View More Related News
Skip to:
Season 1
| Episode No. | No. Overall | Title | Airdate | Runtime | Summary |
| --- | --- | --- | --- | --- | --- |
| 1 | 1 | A New Era of Heroic Legends | 1986-10-11 | 25 | |
| 2 | 2 | Burn! Meteor Punch of Pegasus! | 1986-10-18 | 25 | |
| 3 | 3 | Swan, Warrior of the Ice Field | 1986-10-25 | 25 | |
| 4 | 4 | Dragon's Invincible Fist and Shield | 1986-11-01 | 25 | |
| 5 | 5 | Miraculous Rebirth and Cosmic Friendship | 1986-11-08 | 25 | |
| 6 | 6 | The Return of Phoenix | 1986-11-15 | 25 | |
| 7 | 7 | The Revenge of Phoenix | 1986-11-22 | 25 | |
| 8 | 8 | Battle for the Gold Cloth | 1986-11-29 | 25 | |
| 9 | 9 | The Black Knights Appear | 1986-12-06 | 25 | |
| 10 | 10 | Dragon in the Graveyard of Knights | 1986-12-13 | 25 | |
| 11 | 11 | Seiya Battles Black Pegasus | 1986-12-20 | 25 | |
| 12 | 12 | The Nebula Chain of Friendship | 1986-12-27 | 25 | |
| 13 | 13 | Duel of the Dragons | 1987-01-03 | 25 | |
| 14 | 14 | Defeat of the Demon | 1987-01-10 | 25 | |
| 15 | 15 | Phoenix's Secret Revealed | 1987-01-17 | 25 | |
| 16 | 16 | Docrates' Fierce Attack | 1987-01-24 | 25 | |
| 17 | 17 | To the Rescue! Saori's Crisis | 1987-01-31 | 25 | |
| 18 | 18 | Great Rage! The Ghost Saints of the Carribean | 1987-02-07 | 25 | |
| 19 | 19 | Life or Death! Bloody Battle at the Island of Spirits | 1987-02-14 | 25 | |
| 20 | 20 | Serious Battle! Shaina's Counter Attack | 1987-02-21 | 25 | |
| 21 | 21 | Catastrophe! Aurora Confrontation | 1987-02-28 | 25 | |
| 22 | 22 | Rebirth from the Flames! Undestructible Ikki | 1987-03-07 | 25 | |
| 23 | 23 | Silver Saint! Noble Assassin | 1987-03-14 | 25 | |
| 24 | 24 | Fly Pegasus! Like a Comet | 1987-03-21 | 25 | |
| 25 | 25 | Fight! Under Athena's Command | 1987-03-28 | 25 | |
| 26 | 26 | Friend or Foe! The Steel Saints | 1987-04-04 | 25 | |
| 27 | 27 | Seiya Turned to Stone! The Medusa Shield | 1987-04-11 | 25 | |
| 28 | 28 | Dragon! Sacrificial Punch | 1987-04-18 | 25 | |
| 29 | 29 | Kidnapped! An Army of Crows Attacks Saori | 1987-04-25 | 25 | |
| 30 | 30 | Burn Brightly! The Cosmo of Love | 1987-05-02 | 25 | |
| 31 | 31 | Demon Illusion! The Borderline Between Life and Death | 1987-05-09 | 25 | |
| 32 | 32 | Big Explosion! Death Queen Island | 1987-05-16 | 25 | |
| 33 | 33 | Fight! Dragon's Tears of Light | 1987-05-23 | 25 | |
| 34 | 34 | Farewell, Friend! Rest in Peace | 1987-05-30 | 25 | |
| 35 | 35 | Deadly Journey! Open the Dragon's Eyes | 1987-06-06 | 25 | |
| 36 | 36 | Amazing! Versus Twelve Gold Cloths | 1987-06-13 | 25 | |
| 37 | 37 | The Mask Screams! Either Love or Death | 1987-06-20 | 25 | |
| 38 | 38 | Fight! Gold Saint | 1987-06-27 | 25 | |
| 39 | 39 | Speed of Light! The Blow Exceeds the Sound Barrier | 1987-07-04 | 25 | |
| 40 | 40 | Go On! Our Departure | 1987-07-11 | 25 | |
| 41 | 41 | The Big Battle of Sanctuary! Athena's Greatest Crisis | 1987-07-18 | 25 | |
| 42 | 42 | The Ultimate Cosmo! Seven Senses | 1987-07-25 | 25 | |
| 43 | 43 | Big Bang! The Battle of the Gold Bull Temple | 1987-08-01 | 25 | |
| 44 | 44 | Gemini Temple! Labyrinth of Light and Darkness | 1987-08-08 | 25 | |
| 45 | 45 | Fear! Adrift in Another Dimension | 1987-08-15 | 25 | |
| 46 | 46 | Call Out! Nebula Chain of Attack and Defense in One | 1987-08-22 | 25 | |
| 47 | 47 | Farewell, Hyoga! Sleep, O Noble Warrior | 1987-08-29 | 25 | |
| 48 | 48 | Dragon! Rebirth from the Land of Death | 1987-09-05 | 25 | |
| 49 | 49 | Love! Shunrei's Prayer | 1987-09-12 | 25 | |
| 50 | 50 | Rise, Dragon! Shiryu's Raging Cosmo | 1987-09-19 | 25 | |
| 51 | 51 | Why! The Golden Lion Bared His Fangs | 1987-09-26 | 25 | |
| 52 | 52 | Ares! Legend of the Demon Fist | 1987-10-03 | 25 | |
| 53 | 53 | What a Man! Cassios Dies for Love | 1987-10-10 | 25 | |
| 54 | 54 | Ikki! The Phoenix's Blazing Wings | 1987-10-17 | 25 | |
| 55 | 55 | Ties of Friendship! Athena's Call | 1987-10-24 | 25 | |
| 56 | 56 | Shaka! The Man Closest to the Gods | 1987-10-31 | 25 | |
| 57 | 57 | Fear of the Void! Shaka Opening His Eyes | 1987-11-07 | 25 | |
| 58 | 58 | Heroical! Ikki Dissolved Because of Friendship | 1987-11-14 | 25 | |
| 59 | 59 | Revive, Swan! Life, Death and Love | 1987-11-21 | 25 | |
| 60 | 60 | Hyoga's Resurrection! At the Risk of My Life | 1987-11-28 | 25 | |
| 61 | 61 | Surrender or Death! These Wings Are at Their Limit | 1987-12-05 | 25 | |
| 62 | 62 | Go On, Hyoga! The Noble Warrior | 1987-12-12 | 25 | |
| 63 | 63 | Resound! Sanctuary's Gold Cloths | 1987-12-19 | 25 | |
| 64 | 64 | Young Men! To You I Entrust Athena | 1987-12-26 | 25 | |
| 65 | 65 | Howling Sacred Sword! Shura vs. Dragon | 1988-01-02 | 25 | |
| 66 | 66 | Ah, Shiryu! You Became Lost Among the Stars | 1988-01-09 | 25 | |
| 67 | 67 | Farewell! My Teacher, My Friend | 1988-01-16 | 25 | |
| 68 | 68 | Warrior of Beauty! Aphrodite | 1988-01-23 | 25 | |
| 69 | 69 | Demon Rose! Sweet Death's Scent | 1988-01-30 | 25 | |
| 70 | 70 | Peaceful! Shun's Last Smile | 1988-02-06 | 25 | |
| 71 | 71 | Extinguished Fire Clock! Pope's Invitation | 1988-02-13 | 25 | |
| 72 | 72 | Go On Seiya! Beyond the Death of Friends | 1988-02-20 | 25 | |
| 73 | 73 | Gather, Friends! By Athena's Command | 1988-02-27 | 25 | |
Season 2
| Episode No. | No. Overall | Title | Airdate | Runtime | Summary |
| --- | --- | --- | --- | --- | --- |
| 1 | 74 | Enemies in the Far North! Legend of the God Warriors | 1988-03-05 | 25 | |
| 2 | 75 | Hilda! The Godess Who Is Imprisoned by an Evil Spirit | 1988-03-12 | 25 | |
| 3 | 76 | The Giant Thor! Cosmo of Hatred | 1988-03-19 | 25 | |
| 4 | 77 | Tears of the Giant Star! Dying Because of Hilda | 1988-03-26 | 25 | |
| 5 | 78 | Bared Fangs! Northern Wolf Fenrir | 1988-04-02 | 25 | |
| 6 | 79 | Alas, Shiryu! The Sad Fate of the Northern Wolf Pack Fist | 1988-04-09 | 25 | |
| 7 | 80 | Lost in the Icefield! Sad Howling | 1988-04-16 | 25 | |
| 8 | 81 | Freya! Life and Death Struggle Because of Love | 1988-04-23 | 25 | |
| 9 | 82 | Dance Swan! Glowing Hell Within the Ice | 1988-04-30 | 25 | |
| 10 | 83 | Bewitching Harp! The Death's Prelude Tempts Shun | 1988-05-07 | 25 | |
| 11 | 84 | Death Sentence! Stringer Requiem | 1988-05-14 | 25 | |
| 12 | 85 | Hero's Sorrow! Frozen Hatred | 1988-05-21 | 25 | |
| 13 | 86 | Phoenix! Deep Red Shining Wings | 1988-05-28 | 25 | |
| 14 | 87 | Amethyst Demon! Grave of the Saints | 1988-06-04 | 25 | |
| 15 | 88 | Sword of Fire! Frightening Ambition | 1988-06-11 | 25 | |
| 16 | 89 | Vicious Sacrafice! The Forest of Spirits | 1988-06-18 | 25 | |
| 17 | 90 | Don't Turn Around, Seiya! Shiryu's Cosmo | 1988-06-25 | 25 | |
| 18 | 91 | Shine, Shun! The Hidden Mystery of the Black Fangs | 1988-07-02 | 25 | |
| 19 | 92 | Swirl! Shun's Final Nebula Storm | 1988-07-09 | 25 | |
| 20 | 93 | Bud! The Fate of the Double Star | 1988-07-16 | 25 | |
| 21 | 94 | Brothers' Bond! Syd, Rest in Your Fatherland | 1988-07-23 | 25 | |
| 22 | 95 | Noble Heroes! Rebirth of the Legendary Knight | 1988-07-30 | 25 | |
| 23 | 96 | Dragon vs. Dragon! A Split Second Chance for Victory | 1988-08-06 | 25 | |
| 24 | 97 | Siren! Beautiful Melody of Death | 1988-08-13 | 25 | |
| 25 | 98 | A Miracle Appears! Odin Cloth | 1988-08-20 | 25 | |
| 26 | 99 | Athena! Eternal Noble Prayer | 1988-08-27 | 25 | |
Season 3
| Episode No. | No. Overall | Title | Airdate | Runtime | Summary |
| --- | --- | --- | --- | --- | --- |
| 1 | 100 | The Ocean Emperor Poseidon! Holy War Once Again | 1988-09-03 | 25 | |
| 2 | 101 | Smash! Mammoth Pillars of the Seven Oceans | 1988-09-10 | 25 | |
| 3 | 102 | Mysterious Shine! Golden Bronze Clothes | 1988-09-17 | 25 | |
| 4 | 103 | Dangerous Shun! Dreadful Fangs of the Demon Beast | 1988-09-24 | 25 | |
| 5 | 104 | Death of the Demon Beast! Undestructible Golden Chains | 1988-10-01 | 25 | |
| 6 | 105 | Excalibur! Shura's Soul Resides in the Right Wrist | 1988-10-08 | 25 | |
| 7 | 106 | The Dream Left Nothing Behind! The Reunion Has the Scent of Death | 1988-10-15 | 25 | |
| 8 | 107 | Hunter of Hearts! Heartless Lymnades | 1988-10-22 | 25 | |
| 9 | 108 | Issac! A Cold Hearted Man | 1988-10-29 | 25 | |
| 10 | 109 | Hang in There Kiki! A Sorrowful Death Battle | 1988-11-05 | 25 | |
| 11 | 110 | Listen! The Beautiful Singing of Athena | 1988-11-12 | 25 | |
| 12 | 111 | Friends! Together at the Time of Death | 1988-11-19 | 25 | |
| 13 | 112 | Two Souls! Mystery of Poseidon's Resurrection | 1988-11-26 | 25 | |
| 14 | 113 | Shoot Poseidon! The Golden Arrow | 1988-12-03 | 25 | |
| 15 | 114 | Shine, Stars of Friendship! Legend of Youth | 1988-12-10 | 25 | |
Series Cast
| | | | |
| --- | --- | --- | --- |
| | Hiroshi Kamiya | as Lira Orphee | |
| | Takehito Koyasu | as Wyvern Rhadamanthys | |
| | Ryôichi Tanaka | as Máscara da Morte de Câncer (eps 172 à ) | |
| | Hideyuki Hori | as Pheonix Ikki (eps 01à127) | |
| | Tessyo Genda | as Aldebaran de Touro (eps 172 à ) | |
| | Yûji Mitsuya | as Shaka de Virgem (eps 172 à ) | |
| | Takeshi Kusao | as Shura de Capricornio (eps 172 à ) | |
| | Katsuyuki Konishi | as Phoenix Ikki (eps 128à145) | |
| | Yūsaku Yara | as Aiolos de Sagitário (eps 172 à ) | |
| | Masakazu Morita | as Pegasus Seiya (eps 128à145) | |
| | Hideyuki Tanaka | as Aiolia de Leão (eps. 172 à ) | |
| | Yûta Kazuya | as Andromeda Shun (eps 128à145) | |
| | Fumiko Orikasa | as Saori Kido / Athena (eps 128à145) | |
| | Tōru Furuya | as 星矢 (001~127) | |
| | Hirotaka Suzuoki | as Dragon Shiryu (eps 01à127) | |
| | Hiroaki Miura | as Cygnus Hyoga (eps 128à145) | |
| | Ryotaro Okiayu | as Gemini Kanon / Saga | |
| | Ryo Horikawa | as Andromeda Shun (eps 01à127) | |
| | Ryotaro Okiayu | as Saga de Gêmios (eps 172 à ) | |
| | Keiko Han | as Saori Kido / Athena (eps 01à127) | |
| | Takumi Yamazaki | as Mu de Áries (eps 172 à ) | |
| | Kouichi Hashimoto | as Cygnus Hyouga (eps 01à127) | |
| | Nobutoshi Canna | as Camus de Aquário (eps 172 à ) | |
| | Aya Hisakawa | as Lyfia (eps 172 à ) | |
| | Keiichi Nanba | as Aphrodite de Peixes (eps 172 à ) | |
| | Toshihiko Seki | as Milo de Escorpião (eps 172 à ) | |
| | Takahiro Sakurai | as Dragon Shiryu (eps 128à145) | |
| | Ken'yû Horiuchi | as Dohko de Libra (eps 172 à ) | |
Related News
TVMaze