The future-fantasy world of Remnant is filled with ravenous monsters, treacherous terrain, and more villains than you can shake a sniper-scythe at. Fortunately, Beacon Academy is training Huntsman and Huntresses to battle the evils of the world, and Ruby, Weiss, Blake, and Yang are ready for their first day of class.
Series Overview
Rating
imDb Rating: 8.0 (4,556 Votes)
Metascore: N/A
Plot
4 Teenage girls form Team RWBY and train to fight crime and monsters known as the Grimm, while the world of Remnant remains on the brink of an all out war.
Details
Rated: Not Rated
Released: 18 Jul 2013
Runtime: 13 min
Genre: Animation, Action, Adventure, Comedy, Drama, Fantasy, Sci-Fi, Thriller
Director: N/A
Writer: Monty Oum
Actors: Lindsay Jones, Kara Eberle, Barbara Dunkelman, Arryn Zech
Language: English
Country: USA
Awards: 4 wins & 2 nominations.
Total Seasons: 6
Previous Episode
A Night Off
Episode 7x6; Dec 07, 2019
Previous Episodes 7x6: A Night Off 7x5: Sparks 7x4: Pomp and Circumstance 7x3: Ace Operatives 7x2: A New Approach 7x1: The Greatest Kingdom 6x13: Our Way 6x12: Seeing Red 6x11: The Lady in the Shoe

View All Episodes
Cast
Miles Luna as Jaune Arc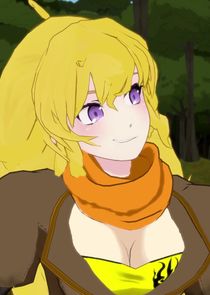 Barbara Dunkelman as Yang Xiao Long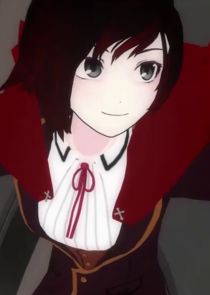 Lindsay Jones as Ruby Rose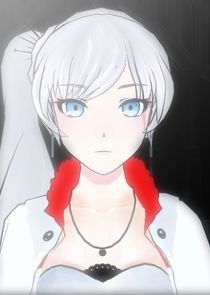 Kara Eberle as Weiss Schnee
Arryn Zech as Blake Belladonna
View Full Cast
Recent News
Geek Pick: Hasbro's Nerf Titan CS-50 is a Nerf Minigun, Kind Of
I've been ridiculously enthusiastic about Nerf since I was young enough for it to still be considered appropriate, and I especially like the big guns. My favorite remains the Nerf Vulcan, an absurd, […] The post Geek Pick: Hasbro's Nerf Titan CS-50 is a Nerf …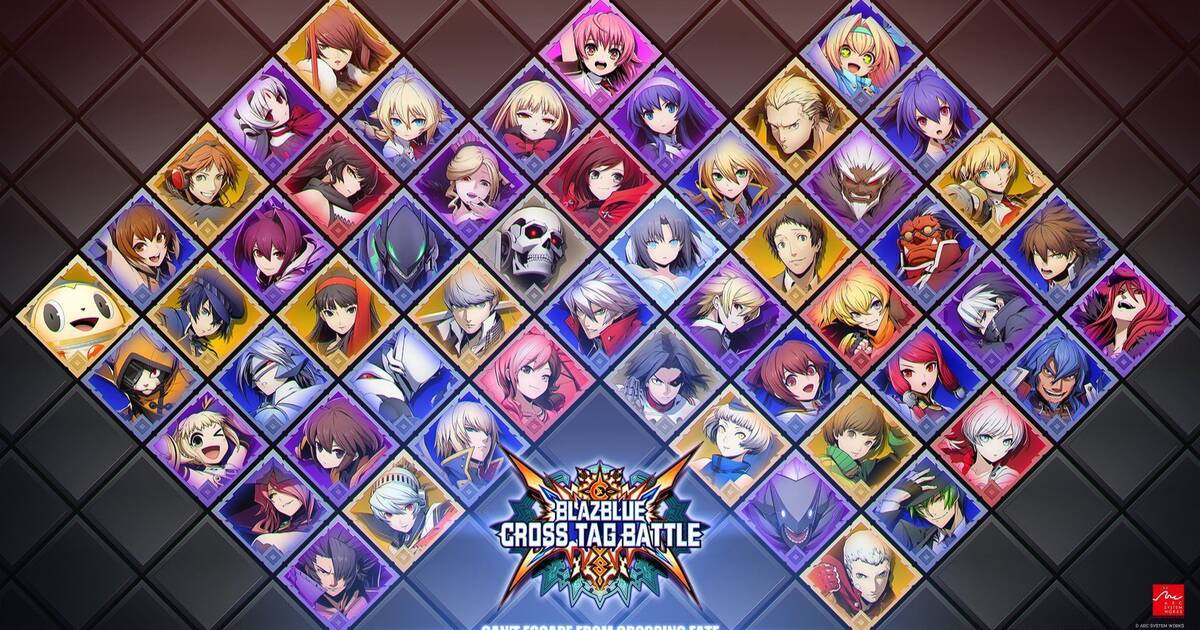 via NewsAPI
View More Related News
Skip to:
Season 1
| Episode No. | No. Overall | Title | Airdate | Runtime | Summary |
| --- | --- | --- | --- | --- | --- |
| 1 | 1 | Ruby Rose | 2013-07-18 | 8 | |
| 2 | 2 | The Shining Beacon | 2013-07-25 | 8 | |
| 3 | 3 | The Shining Beacon, Pt. 2 | 2013-08-01 | 8 | |
| 4 | 4 | The First Step | 2013-08-08 | 8 | |
| 5 | 5 | The First Step, Pt. 2 | 2013-08-15 | 8 | |
| 6 | 6 | The Emerald Forest | 2013-08-22 | 8 | |
| 7 | 7 | The Emerald Forest, Pt. 2 | 2013-08-29 | 8 | |
| 8 | 8 | Players and Pieces | 2013-09-05 | 8 | |
| 9 | 9 | The Badge and the Burden | 2013-09-12 | 8 | |
| 10 | 10 | The Badge and the Burden, Pt. 2 | 2013-09-19 | 8 | |
| 11 | 11 | Jaunedice | 2013-09-26 | 8 | |
| 12 | 12 | Jaunedice, Pt. 2 | 2013-10-03 | 8 | |
| 13 | 13 | Forever Fall | 2013-10-10 | 8 | |
| 14 | 14 | Forever Fall, Pt. 2 | 2013-10-17 | 8 | |
| 15 | 15 | The Stray | 2013-10-31 | 8 | |
| 16 | 16 | Black and White | 2013-11-07 | 8 | |
Season 2
| Episode No. | No. Overall | Title | Airdate | Runtime | Summary |
| --- | --- | --- | --- | --- | --- |
| 1 | 17 | Best Day Ever | 2014-07-24 | 8 | |
| 2 | 18 | Welcome to Beacon | 2014-07-31 | 8 | |
| 3 | 19 | A Minor Hiccup | 2014-08-07 | 8 | |
| 4 | 20 | Painting the Town... | 2014-08-14 | 8 | |
| 5 | 21 | Extracurricular | 2014-08-28 | 8 | |
| 6 | 22 | Burning the Candle | 2014-09-04 | 8 | |
| 7 | 23 | Dance Dance Infiltration | 2014-09-11 | 8 | |
| 8 | 24 | Field Trip | 2014-09-25 | 8 | |
| 9 | 25 | Search and Destroy | 2014-10-02 | 8 | |
| 10 | 26 | Mountain Glenn | 2014-10-09 | 8 | |
| 11 | 27 | No Brakes | 2014-10-23 | 8 | |
| 12 | 28 | Breach | 2014-10-30 | 8 | |
Season 3
| Episode No. | No. Overall | Title | Airdate | Runtime | Summary |
| --- | --- | --- | --- | --- | --- |
| 1 | 29 | Round One | 2015-10-25 | 8 | |
| 2 | 30 | New Challengers | 2015-10-31 | 8 | |
| 3 | 31 | It's Brawl in the Family | 2015-11-14 | 8 | |
| 4 | 32 | Lessons Learned | 2015-11-28 | 8 | |
| 5 | 33 | Never Miss a Beat | 2015-12-05 | 8 | |
| 6 | 34 | Fall | 2015-12-12 | 8 | |
| 7 | 35 | Beginning of the End | 2016-01-02 | 17 | The Vytal Festival Tournament is the ultimate battle of skill, pitting the world's most powerful Huntsmen and Huntresses in training against one another... and it's finally here! Ruby, Weiss, Blake, and Yang are back for a season of over-the-top action, and they're not alone. New fighters from around Remnant are ready to bring glory to their kingdom, but there are those among them with a far more sinister goal in mind… |
| 8 | 36 | Destiny | 2016-01-09 | 8 | |
| 9 | 37 | PvP | 2016-01-16 | 8 | |
| 10 | 38 | Battle of Beacon | 2016-01-30 | 8 | |
| 11 | 39 | Heroes and Monsters | 2016-02-06 | 17 | |
| 12 | 40 | End of the Beginning | 2016-02-13 | 28 | |
Season 4
| Episode No. | No. Overall | Title | Airdate | Runtime | Summary |
| --- | --- | --- | --- | --- | --- |
| 1 | 41 | The Next Step | 2016-10-22 | 8 | |
| 2 | 42 | Remembrance | 2016-10-29 | 14 | It's been several months since the Fall of Beacon, and the world of Remnant is still recovering. Tensions are high, lives have been lost, and the members of Team RWBY... are divided. Each of our heroines now faces a journey of their own. While some must search inward if they ever hope to move on, others will venture out into the world in search of answers. Alongside the remaining members of Team JNPR, Ruby Rose has begun the long trek to the kingdom of Mistral, but the road ahead is full of surprises. New friends and enemies await, while the threat of an even larger catastrophe draws near. |
| 3 | 43 | Of Runaways and Stowaways | 2016-11-05 | 8 | |
| 4 | 44 | Family | 2016-11-19 | 16 | It's been several months since the Fall of Beacon, and the world of Remnant is still recovering. Tensions are high, lives have been lost, and the members of Team RWBY... are divided. Each of our heroines now faces a journey of their own. While some must search inward if they ever hope to move on, others will venture out into the world in search of answers. Alongside the remaining members of Team JNPR, Ruby Rose has begun the long trek to the kingdom of Mistral, but the road ahead is full of surprises. New friends and enemies await, while the threat of an even larger catastrophe draws near. |
| 5 | 45 | Menagerie | 2016-12-03 | 8 | |
| 6 | 46 | Tipping Point | 2016-12-10 | 16 | It's been several months since the Fall of Beacon, and the world of Remnant is still recovering. Tensions are high, lives have been lost, and the members of Team RWBY... are divided. Each of our heroines now faces a journey of their own. While some must search inward if they ever hope to move on, others will venture out into the world in search of answers. Alongside the remaining members of Team JNPR, Ruby Rose has begun the long trek to the kingdom of Mistral, but the road ahead is full of surprises. New friends and enemies await, while the threat of an even larger catastrophe draws near. |
| 7 | 47 | Punished | 2016-12-24 | 16 | It's been several months since the Fall of Beacon, and the world of Remnant is still recovering. Tensions are high, lives have been lost, and the members of Team RWBY... are divided. Each of our heroines now faces a journey of their own. While some must search inward if they ever hope to move on, others will venture out into the world in search of answers. Alongside the remaining members of Team JNPR, Ruby Rose has begun the long trek to the kingdom of Mistral, but the road ahead is full of surprises. New friends and enemies await, while the threat of an even larger catastrophe draws near. |
| 8 | 48 | A Much Needed Talk | 2016-12-31 | 20 | It's been several months since the Fall of Beacon, and the world of Remnant is still recovering. Tensions are high, lives have been lost, and the members of Team RWBY... are divided. Each of our heroines now faces a journey of their own. While some must search inward if they ever hope to move on, others will venture out into the world in search of answers. Alongside the remaining members of Team JNPR, Ruby Rose has begun the long trek to the kingdom of Mistral, but the road ahead is full of surprises. New friends and enemies await, while the threat of an even larger catastrophe draws near. |
| 9 | 49 | Two Steps Forward, Two Steps Back | 2017-01-06 | 8 | |
| 10 | 50 | Kuroyuri | 2017-01-21 | 18 | It's been several months since the Fall of Beacon, and the world of Remnant is still recovering. Tensions are high, lives have been lost, and the members of Team RWBY... are divided. Each of our heroines now faces a journey of their own. While some must search inward if they ever hope to move on, others will venture out into the world in search of answers. Alongside the remaining members of Team JNPR, Ruby Rose has begun the long trek to the kingdom of Mistral, but the road ahead is full of surprises. New friends and enemies await, while the threat of an even larger catastrophe draws near. |
| 11 | 51 | Taking Control | 2017-01-28 | 15 | It's been several months since the Fall of Beacon, and the world of Remnant is still recovering. Tensions are high, lives have been lost, and the members of Team RWBY... are divided. Each of our heroines now faces a journey of their own. While some must search inward if they ever hope to move on, others will venture out into the world in search of answers. Alongside the remaining members of Team JNPR, Ruby Rose has begun the long trek to the kingdom of Mistral, but the road ahead is full of surprises. New friends and enemies await, while the threat of an even larger catastrophe draws near. |
| 12 | 52 | No Safe Haven | 2017-02-04 | 27 | It's been several months since the Fall of Beacon, and the world of Remnant is still recovering. Tensions are high, lives have been lost, and the members of Team RWBY... are divided. Each of our heroines now faces a journey of their own. While some must search inward if they ever hope to move on, others will venture out into the world in search of answers. Alongside the remaining members of Team JNPR, Ruby Rose has begun the long trek to the kingdom of Mistral, but the road ahead is full of surprises. New friends and enemies await, while the threat of an even larger catastrophe draws near. |
Season 5
| Episode No. | No. Overall | Title | Airdate | Runtime | Summary |
| --- | --- | --- | --- | --- | --- |
| 1 | 53 | Welcome to Haven | 2017-10-14 | 23 | Ruby, Weiss, Blake, and Yang are each entangled in journeys of their own, but they all share one destination: Haven Academy. Whether it's the promise of ancient relics, mystical maidens, or simply more power, it's clear that the stage for the next great battle for Remnant has been chosen. The question is, with so many players in this game, who's going to come out on top? |
| 2 | 54 | Dread in the Air | 2017-10-21 | 21 | Ruby, Weiss, Blake, and Yang are each entangled in journeys of their own, but they all share one destination: Haven Academy. Whether it's the promise of ancient relics, mystical maidens, or simply more power, it's clear that the stage for the next great battle for Remnant has been chosen. The question is, with so many players in this game, who's going to come out on top? |
| 3 | 55 | Unforeseen Complications | 2017-10-28 | 18 | Ruby, Weiss, Blake, and Yang are each entangled in journeys of their own, but they all share one destination: Haven Academy. Whether it's the promise of ancient relics, mystical maidens, or simply more power, it's clear that the stage for the next great battle for Remnant has been chosen. The question is, with so many players in this game, who's going to come out on top? |
| 4 | 56 | Lighting the Fire | 2017-11-04 | 20 | Ruby, Weiss, Blake, and Yang are each entangled in journeys of their own, but they all share one destination: Haven Academy. Whether it's the promise of ancient relics, mystical maidens, or simply more power, it's clear that the stage for the next great battle for Remnant has been chosen. The question is, with so many players in this game, who's going to come out on top? |
| 5 | 57 | Necessary Sacrifice | 2017-11-11 | 16 | Ruby, Weiss, Blake, and Yang are each entangled in journeys of their own, but they all share one destination: Haven Academy. Whether it's the promise of ancient relics, mystical maidens, or simply more power, it's clear that the stage for the next great battle for Remnant has been chosen. The question is, with so many players in this game, who's going to come out on top? |
| 6 | 58 | Known by Its Song | 2017-11-18 | 16 | |
| 7 | 59 | Rest and Resolutions | 2017-11-25 | 8 | |
| 8 | 60 | Alone Together | 2017-12-02 | 8 | |
| 9 | 61 | A Perfect Storm | 2017-12-09 | 8 | |
| 10 | 62 | True Colors | 2017-12-16 | 8 | |
| 11 | 63 | The More the Merrier | 2017-12-30 | 8 | |
| 12 | 64 | Vault of the Spring Maiden | 2018-01-06 | 8 | |
| 13 | 65 | Downfall | 2018-01-13 | 8 | |
| 14 | 66 | Haven's Fate | 2018-01-20 | 8 | |
Season 6
| Episode No. | No. Overall | Title | Airdate | Runtime | Summary |
| --- | --- | --- | --- | --- | --- |
| 1 | 67 | Argus Limited | 2018-10-27 | 22 | Ruby Rose and her friends have been burdened with transporting the Relic of Knowledge safely to Atlas. There's countless miles of Grimm-covered countryside between the city of Mistral and the northern coastline of Anima. Fortunately, the Argus Limited can easily make the journey... so long as nothing goes wrong. |
| 2 | 68 | Uncovered | 2018-11-03 | 16 | No matter how hard you may try to bury it, the past will always claw its way back to you. |
| 3 | 69 | The Lost Fable | 2018-11-10 | 26 | What is your favorite fairy tale? |
| 4 | 70 | So That's How It Is | 2018-11-17 | 13 | Heroes and villains alike are confronted with troubling revelations. |
| 5 | 71 | The Coming Storm | 2018-11-24 | 15 | The spiders in Mistral always deliver, but shelter doesn't always guarantee safety. |
| 6 | 72 | Alone in the Woods | 2018-12-01 | 20 | As darkness falls on Brunswick Farms and the snow continues to fall, Team RWBY's morale is at an all-time low. The only thing worse than being stranded, alone in the woods... is realizing you're not alone at all. |
| 7 | 73 | The Grimm Reaper | 2018-12-08 | 16 | While Cinder shares her plans with Neo, Maria shares her past with Team RWBY, and both groups are dead-set on making it to Atlas. |
| 8 | 74 | Dead End | 2018-12-15 | 16 | The Atlas representatives in Argus have no intention of assisting Team RWBY. In fact, they're adamantly opposed to it. It's time to come up with a new solution... and it's time to tell Jaune, Nora, and Ren about Jinn. |
| 9 | 75 | Lost | 2018-12-29 | 18 | With Cinder gone, Emerald and Mercury are starting to raise questions, and they're not the only ones; Jaune, Nora, and Ren search for Oscar, but still aren't sure what they'll do if they find him. |
| 10 | 76 | Stealing from the Elderly | 2019-01-05 | 13 | Our heroes have one shot to pull off the heist of their lives, and if they're going to succeed, they'll need everyone to do their part. It's go time. |
| 11 | 77 | The Lady in the Shoe | 2019-01-12 | 15 | The only thing standing between our heroes and Atlas is Caroline Cordovin, but it will have to be a joint effort if they're going to bring her down. Meanwhile, Yang races to find Blake while Adam does his best to finish her. |
| 12 | 78 | Seeing Red | 2019-01-19 | 13 | Our heroes are running out of time. As Cordovin continues to stand tall, Blake and Yang stand together, and all combatants must ask themselves, "How far am I willing to go to win?" |
| 13 | 79 | Our Way | 2019-01-26 | 23 | A Leviathan has emerged from the ocean depths and now threatens to destroy the city of Argus. With Cordo's Colossus incapacitated, the Atlas Base has little they can do to protect the people. |
Series Cast
| | | | |
| --- | --- | --- | --- |
| | Miles Luna | as Jaune Arc | |
| | Barbara Dunkelman | as Yang Xiao Long | |
| | Lindsay Jones | as Ruby Rose | |
| | Kara Eberle | as Weiss Schnee | |
| | Arryn Zech | as Blake Belladonna | |
Series Crew
| | Position | Name |
| --- | --- | --- |
| | Creator | Monty Oum |
Related News
TVMaze