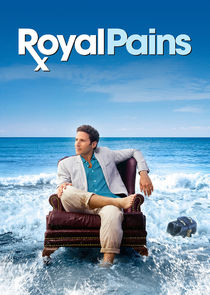 Royal Pains centers on young doctor Hank Lawson who seems to have it all... thriving career, beautiful girlfriend, and swank NYC apartment. With one fateful and principled decision in the ER, Hank loses it all. Months later, single and blackballed from the medical community, Hank goes for a weekend in the Hamptons with his best friend. Crashing a party at a mega-mansion on the beach, Hank jumps into action when a guest requires medical attention that only he is able to diagnose. The next morning, Hank is summoned to another mansion. And then another. Hank's career is revived, but in a way he's not exactly happy about, as he becomes the on-call doctor for the rich, famous and infamous. Anyone who's anyone in the Hamptons has a lawyer on retainer. Now meet the newest accessory - the concierge doctor.
Series Overview
Rating
imDb Rating: 7.0 (18,283 Votes)
Metascore: N/A
Plot
An unfairly discredited but brilliant diagnostic surgeon winds up working with his cheesy brother in the Hamptons as a concierge doctor to the uber-rich and ultra-elite.
Details
Rated: TV-PG
Released: 04 Jun 2009
Runtime: 42 min
Genre: Comedy, Drama
Director: N/A
Writer: Andrew Lenchewski, John P. Rogers
Actors: Mark Feuerstein, Paulo Costanzo, Reshma Shetty, Brooke D'Orsay
Language: English
Country: USA
Awards: 2 wins & 2 nominations.
Total Seasons: 8
Previous Episode
Uninterrupted
Episode 8x8; Jul 06, 2016
Boris, who is planning to leave the Hamptons, asks Hank to join him; Hank contemplates life changes; Evan and Paige consider a life-altering decision; and Divya receives long-awaited news.
Previous Episodes

8x8: Uninterrupted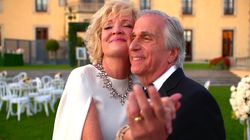 8x7: The Good News Is...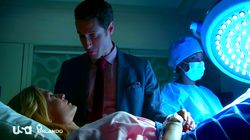 8x6: Home Sick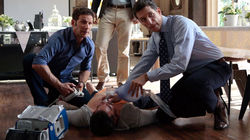 8x5: Saab Story


8x4: Doubt of Africa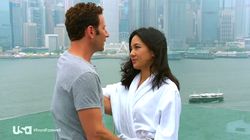 8x3: Fly Me to Kowloon


8x2: Palpating the Orbital Rim


8x1: Stranger Danger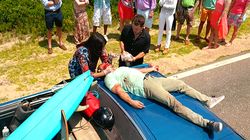 7x8: Lending a Shoulder

View All Episodes
Cast
Reshma Shetty as Divya Katdare
Paulo Costanzo as Evan Roth Lawson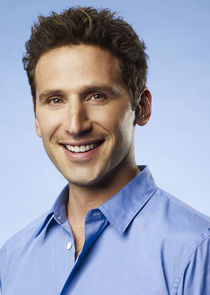 Mark Feuerstein as Hank Lawson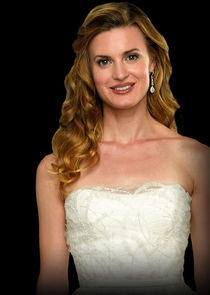 Brooke D'Orsay as Paige Adele Collins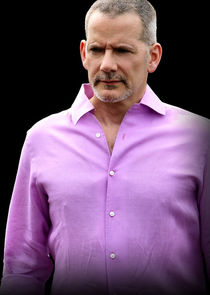 Campbell Scott as Boris Kuester von Jurgens-Ratenicz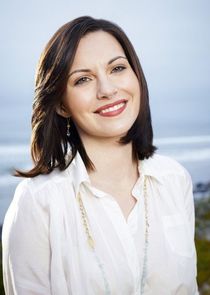 Jill Flint as Jill Casey
View Full Cast
Skip to:
Season 1
| Episode No. | No. Overall | Title | Airdate | Runtime | Summary |
| --- | --- | --- | --- | --- | --- |
| 1 | 1 | Pilot | 2009-06-04 | 60 | Dr. Hank Lawson has been recently fired from his job as an emergency room doctor. With an assist from his ambitious brother, he stumbles into a new career as a concierge physician for the rich and privileged in the Hamptons. |
| 2 | 2 | There Will Be Food | 2009-06-11 | 60 | A ballerina loses consciousness after Evan feeds her hotdogs and other foods she had to give up to maintain her dancer's physique; vulnerable Jill exposes some of her feelings to Hank after funding for her free clinic falls through. |
| 3 | 3 | Strategic Planning | 2009-06-18 | 60 | The overbearing wife of a U.S. Senator calls Hank and Divya to perform a discreet physical on her teenage son, who will be the starting quarterback for Notre Dame in the fall. |
| 4 | 4 | TB or Not TB | 2009-06-25 | 60 | A chef disappears without treatment after suffering from a stroke; Evan and Divya evaluate their positions in Hank's new business; On the day that Hank had previously planned to get married, he spends time with Jill. |
| 5 | 5 | No Man Is an Island | 2009-07-09 | 60 | Hank and Evan take on a job looking after a wealthy family who live on a private island which is technology-free. Despite Hank's better judgment, a woman plans on having her baby right there on the island. Meanwhile, Evan finds himself clashing with a teenage family member. Back at home, Jill struggles with hospital politics. |
| 6 | 6 | If I Were a Sick Man | 2009-07-16 | 60 | Hank finds himself needing to quarantine the guests from a party and considers making a call to the County Health to announce a possible outbreak. Elsewhere, Evan makes some interesting facts concerning Divya's personal life, and Jill wants to keep her relationship with Hank under wraps. |
| 7 | 7 | Crazy Love | 2009-07-23 | 60 | Hank helps out with victims from a car accident who have injuries which are not apparent. Elsewhere, Jill's childhood pal returns to the Hamptons after receiving a job offer from Boris. Also, Divya examines her relationship a little closer with her fiance after he comes for a visit. |
| 8 | 8 | The Honeymoon's Over | 2009-07-30 | 60 | Hank's relationship with Jill becomes strained when he gives care to an illustrator with a heart ailment. Elsewhere, Divya needs to diagnose a shy newlywed before the honeymoon can begin. |
| 9 | 9 | It's Like Jamais Vu All Over Again | 2009-08-06 | 60 | During an equestrian show, a young girl falls from her horse and is complaining of strange symptoms which makes Hank believe her father is hiding something. Elsewhere, Divya weighs over telling her dad the truth about her job, and Hank meets Jill's ex-husband. |
| 10 | 10 | Am I Blue? | 2009-08-13 | 60 | Tucker's dad tries to kick his drug habit with a rapid detox program, but Hank objects because of it's dangers; Evan tries to prove he can have a female friend; Hank finally hears from Boris, and is invited to New York; Charlie learns about Hank and Jill's relationship, but is not ready to quit trying to patch things up with Jill. |
| 11 | 11 | Nobody's Perfect | 2009-08-20 | 60 | While in New York to examine Boris' strange illness, Hank discovers the Gardner family wants to go after his medical license; Evan and Divya face a medical crisis while on a reclusive millionaire's yacht; Jill and her estranged husband clash over the divorce papers. |
| 12 | 12 | Wonderland | 2009-08-27 | 60 | Hank treats a woman suffering from hallucinations; Jill allows Charlie to move in temporarily; Divya and Raj prepare for their engagement party. |
Season 2
| Episode No. | No. Overall | Title | Airdate | Runtime | Summary |
| --- | --- | --- | --- | --- | --- |
| 1 | 13 | Spasticity | 2010-06-03 | 60 | HankMed treats the infomercial son and heir of a famous inventor, who worries about his father's mental state near the end and what it means to him; Jill's job is threatened when her mentor starts proceedings to have her fired. |
| 2 | 14 | Lovesick | 2010-06-10 | 60 | Eddie R. has returned and has brought half the money that he owes his boys and Hank is having a hard time letting go of a grudge. Meanwhile, Blake Newberg is having heart palpitations and winds up in the hospital with "broken heart syndrome". Evan is trying to still get HankMed back in business with every scheme he has. A policeman John and his wife are in danger of a disease but like always the medical doctor is there to save the day. The crew at HankMed fight their own battles and each come to a interesting conclusion. Plus, Eddie R. gives the rest of the money back to Hank and Evan. |
| 3 | 15 | Keeping the Faith | 2010-06-17 | 60 | Hank treats an actor from a popular film franchise; Eddie R. lets it slip that he is going to be staying in the Hamptons for a longer time then anticipated. |
| 4 | 16 | Medusa | 2010-06-24 | 60 | Boris flies Hank to another country to assist in his radical medical treatment; Hank's temporary replacement makes a bad impression on Divya. |
| 5 | 17 | Mano a Mano | 2010-07-01 | 60 | Hank and Evan are still in Cuba and Hank works desperately to save Boris when the clinical trial fails while dealing with a new patient, who is an enemy of the state. Divya struggles with her dislike of Dr. Peck and attempts to build a friendship with Jill. |
| 6 | 18 | In Vino Veritas | 2010-07-15 | 60 | Tucker's best friend is having unusual symptoms and Tucker feels it is due to alcohol abuse, but Hank has other ideas; Divya treats a wine maker who has headaches and can no longer taste food or drink. |
| 7 | 19 | Comfort's Overrated | 2010-07-22 | 60 | Hank has competition when Emily Peck shows that she is just not a pretty face and that she is taking clients away from Hank. Meanwhile, Evan goes on a fake date with a wealthy girl who doesn't want her parents to know that she is dating an older guy. Evan has to see if Mack, an owner of a macaroni and cheese truck, has a neurological disorder or if he is just a jerk. Hank is accused of stealing one of Emily's patients and has to take Emily on a bet. |
| 8 | 20 | The Hankover | 2010-07-29 | 60 | Hank's new patient turns out to be a bully from his youth; Evan decides to test Raj with a bachelor party; Divya and Jill spend a night on the town in New York. |
| 9 | 21 | Frenemies | 2010-08-05 | 60 | Hank gets called to treat a seven year-old boy named Jake, whose symptoms appear to be directly related to his parents' divorce. Little does Hank know, Jake is the son of a high ranking official at Hamptons Heritage who is trying to close down the new clinic that Jill and Hank have made. Meanwhile, Emily and Hank get closer and Hank is starting to realize that maybe it is not the best plan. |
| 10 | 22 | Whole Lotto Love | 2010-08-12 | 60 | Hank treats two lottery winners who have used their new fortune to move to the Hamptons. |
| 11 | 23 | Big Whoop | 2010-08-19 | 60 | Hank and Emily work together to treat a patient, but cannot agree on a treatment. Evan retaliates in a cyber war against Emily. |
| 12 | 24 | Open Up Your Yenta Mouth and Say Ah | 2010-08-26 | 60 | Hank treats a new patient who seems to fall a lot and asks a lot of questions about Hank's clients, especially Boris; Paige wants to meet Evan's family; Divya is confused about her feelings for a patient; Eddie's mysterious financial situation comes to a head. |
| 13 | 25 | Mulligan | 2011-01-20 | 60 | Hank and Evan learn more about Eddie after his heart attack. Elsewhere, Jill collapses at a golf tournament and receives treatment from Hank; and Divya remains in turmoil over Adam. |
| 14 | 26 | Pit Stop | 2011-01-27 | 60 | Hank and Divya must figure out the cause of a mysterious illness breaking out on the set of a reality TV show; Evan takes advantage of Paige's generosity; Emily is invited to join HankMed, but she adds a twist; Hank begins treating Marisa while she hides the truth from Boris. |
| 15 | 27 | A History of Violins | 2011-02-03 | 60 | Hank treats a teenage music prodigy; Evan overhears a private conversation between his girlfriend's father and his house guests; Hank's father inadvertently causes friction between Hank and Emily; Divya continues to struggle with her feelings for Adam. |
| 16 | 28 | Astraphobia | 2011-02-10 | 60 | Hank treats a park ranger who is experiencing memory loss; Divya investigates the case of a storm chaser who has a history of bone fractures; Evan is irrationally afraid of a coming storm. |
| 17 | 29 | Fight or Flight | 2011-02-17 | 60 | Jess Walsh leaves her high stress job in the city for a new beginning in the Hamptons, only to discover she is still feeling stressed, until Hank discovers a medical condition is to blame; Divya and Raj throw a party in New York for their friends; Marissa finally comes clean with Boris; Evan reveals his true feelings to Paige. |
| 18 | 30 | Listen to the Music | 2011-02-24 | 60 | Hank has a new patient who has been diagnosed with MS, but Hank starts to have his doubts; Jill is offered a new job that will take her away from the Hamptons for six months; Divya and Raj take dance lessons for their impending wedding, but their instructor falls ill with an infectious disease; Eddie must make a life changing choice. |
Season 3
| Episode No. | No. Overall | Title | Airdate | Runtime | Summary |
| --- | --- | --- | --- | --- | --- |
| 1 | 31 | Traffic | 2011-06-29 | 60 | The crash of a tourist bus provides Hank and Divya with multiple injuries to treat; Divya tries to reconcile with her parents who have refused to see her since she called off the wedding; Jill returns with news about her future. |
| 2 | 32 | But There's a Catch | 2011-07-06 | 60 | Hank is invited by his old nemesis Ken Keller to participate in a charity football tournament. During the competition, Ken suffers an injury that Hank must treat despite his feelings toward Ken. Evan plots to keep Divya busy to keep her mind off her troubles. |
| 3 | 33 | Rash Talk | 2011-07-13 | 60 | Hank treats best friends who are starting their own business; Evan learns about his father's upcoming parole hearing and wants he and Hank to attend; Hank gets in the middle of a neighbor's dispute, treating members of both sides. |
| 4 | 34 | The Shaw/Hank Redemption | 2011-07-20 | 60 | Hank and Evan journey to Florida to support their father Eddie at his parole hearing. What they discover about their father and his situation comes as a huge shock. Marisa goes into labor with only Divya to assist her. |
| 5 | 35 | A Man Called Grandpa | 2011-07-27 | 60 | |
| 6 | 36 | An Apple a Day | 2011-08-03 | 60 | |
| 7 | 37 | Ta Da For | 2011-08-10 | 60 | |
| 8 | 38 | Run, Hank, Run | 2011-08-17 | 60 | |
| 9 | 39 | Me First | 2011-08-24 | 60 | |
| 10 | 40 | A Little Art, A Little Science | 2011-08-31 | 60 | |
| 11 | 41 | A Farewell to Barnes | 2012-01-18 | 60 | |
| 12 | 42 | Some Pig | 2012-01-25 | 60 | |
| 13 | 43 | My Back to the Future | 2012-02-01 | 60 | |
| 14 | 44 | Bottoms Up | 2012-02-08 | 60 | |
| 15 | 45 | Hank and the Deep Blue Sea | 2012-02-15 | 60 | |
| 16 | 46 | This One's for Jack | 2012-02-22 | 60 | |
Season 4
| Episode No. | No. Overall | Title | Airdate | Runtime | Summary |
| --- | --- | --- | --- | --- | --- |
| 1 | 47 | After the Fireworks | 2012-06-06 | 60 | |
| 2 | 48 | Imperfect Storm | 2012-06-13 | 60 | |
| 3 | 49 | A Guesthouse Divided | 2012-06-20 | 60 | |
| 4 | 50 | Dawn of the Med | 2012-06-27 | 60 | |
| 5 | 51 | You Give Love a Bad Name | 2012-07-11 | 60 | |
| 6 | 52 | About Face | 2012-07-18 | 60 | |
| 7 | 53 | Fools Russian | 2012-07-25 | 60 | |
| 8 | 54 | Manimal | 2012-08-01 | 60 | |
| 9 | 55 | Business and Pleasure | 2012-08-15 | 60 | |
| 10 | 56 | Who's Your Daddy? | 2012-08-22 | 60 | |
| 11 | 57 | Dancing with the Devil | 2012-08-29 | 60 | |
| 12 | 58 | Hurts Like a Mother | 2012-09-05 | 60 | |
| 13 | 59 | Something Fishy This Way Comes | 2012-09-12 | 60 | |
| 14 | 60 | Sand Legs | 2012-09-19 | 60 | |
| 15 | 61 | Off-Season Greetings (1) | 2012-12-16 | 60 | |
| 16 | 62 | Off-Season Greetings (2) | 2012-12-16 | 60 | |
Season 5
| Episode No. | No. Overall | Title | Airdate | Runtime | Summary |
| --- | --- | --- | --- | --- | --- |
| 1 | 63 | Hankwatch | 2013-06-12 | 60 | |
| 2 | 64 | Blythe Spirits | 2013-06-19 | 60 | |
| 3 | 65 | Lawson Translation | 2013-06-26 | 60 | |
| 4 | 66 | Pregnant Paws | 2013-07-10 | 60 | |
| 5 | 67 | Vertigo | 2013-07-17 | 60 | |
| 6 | 68 | Can of Worms | 2013-07-24 | 60 | |
| 7 | 69 | Chock Full O' Nuts | 2013-07-31 | 60 | |
| 8 | 70 | Hammertime | 2013-08-07 | 60 | |
| 9 | 71 | Pins and Needles | 2013-08-14 | 60 | |
| 10 | 72 | Game of Phones | 2013-08-21 | 60 | |
| 11 | 73 | The Party's Over | 2013-08-28 | 60 | |
| 12 | 74 | A Trismus Story | 2013-09-04 | 60 | |
| 13 | 75 | Bones to Pick | 2013-09-11 | 60 | |
Season 6
| Episode No. | No. Overall | Title | Airdate | Runtime | Summary |
| --- | --- | --- | --- | --- | --- |
| 1 | 76 | Smoke and Mirrors | 2014-06-10 | 60 | |
| 2 | 77 | All in the Family | 2014-06-17 | 60 | |
| 3 | 78 | A Bridge Not Quite Far Enough | 2014-06-24 | 60 | |
| 4 | 79 | Steaks on a Plane | 2014-07-01 | 60 | |
| 5 | 80 | Goodwill Stunting | 2014-07-08 | 60 | |
| 6 | 81 | Everybody Loves Ray, Man | 2014-07-15 | 60 | |
| 7 | 82 | Electric Youth | 2014-07-22 | 60 | |
| 8 | 83 | I Did Not See That Coming | 2014-07-29 | 60 | |
| 9 | 84 | Oh, M. G. | 2014-08-05 | 60 | |
| 10 | 85 | Good Air/Bad Air | 2014-08-12 | 60 | |
| 11 | 86 | Hankmed on the Half Shell | 2014-08-19 | 60 | |
| 12 | 87 | A Bigger Boat | 2014-08-26 | 60 | |
| 13 | 88 | Ganging Up | 2014-09-02 | 60 | |
Season 7
| Episode No. | No. Overall | Title | Airdate | Runtime | Summary |
| --- | --- | --- | --- | --- | --- |
| 1 | 89 | Rebound | 2015-06-02 | 60 | Hank helps a TV host who is off her game and takes a big step in his personal life. When Evan and Paige buy a new home and get some unexpected news, they learn the next chapter in their lives will be filled with ups and downs. Divya gets more than she bargained for when she saves the life of a young skateboarder on the street, and Boris offers Evan an exciting career opportunity. |
| 2 | 90 | False Start | 2015-06-09 | 60 | Hank treats a rookie triathlete who encourages him to try triathlons - and online dating - for himself. Evan and Paige temporarily move into the guesthouse with Hank, and Evan reveals a startling part of his past. Meanwhile, after last week's shocking ending, Jeremiah gets Divya out of a jam and helps her keep things in perspective when a sensationalized video of her starts to spread. |
| 3 | 91 | Playing Doctor | 2015-06-16 | 60 | An intense Hollywood method actor wants to shadow Hank to prepare for his next role. Divya performs a genetic test on a royal patient who doesn't want to play by the rules. And Evan accidentally takes his new motto of transparency at Hamptons Heritage a step too far, while Paige learns to put her plans aside and embrace chaos during a home renovation project. |
| 4 | 92 | The Prince of Nucleotides | 2015-06-23 | 60 | Hank treats a transgender teenager and learns her life is more complicated than he expected. Evan and Jeremiah host a gala fundraiser for the Center for Rare & Orphan Diseases and Jeremiah makes a major purchase for the lab. Meanwhile Paige and Evan's journey to parenthood takes an unexpected turn, and Divya grows closer to Prince Quami. |
| 5 | 93 | Voices Carry | 2015-06-30 | 60 | Hank goes to Manhattan with Olympia, but their time away together isn't exactly what he expected. Evan fears Boris is keeping a secret from him within the hospital, and a surprise visitor from her past leads Divya to feel overwhelmed by the men in her life. Paige is eager for her home renovations to be finished and is shocked when she discovers the reason for the delay. |
| 6 | 94 | Secret Asian Man | 2015-07-07 | 60 | Keller calls Hank for help when he suffers an embarrassing medical problem, but Hank believes Keller's new girlfriend may be affecting his health in more ways than one. Divya treats a group of Civil War reenactors who seem to be suffering from a disease more likely to afflict their ancestors. And Evan worries he may be in over his head when he gets roped into a secret project with Boris. |
| 7 | 95 | Lama Trauma | 2015-07-14 | 60 | Hank helps Boris prep a secret patient for surgery as Evan tries to chase a bad omen out of the hospital. Meanwhile an offer from Quami leads Divya to make a major decision about her personal life. |
| 8 | 96 | Lending a Shoulder | 2015-07-21 | 60 | Hank has an epiphany after running into his former fiancé; Evan and Paige help Elán through her labor; and Divya envisions a new future for her career and family. |
Season 8
| Episode No. | No. Overall | Title | Airdate | Runtime | Summary |
| --- | --- | --- | --- | --- | --- |
| 1 | 97 | Stranger Danger | 2016-05-18 | 60 | Hank treats a stubborn politician; Divya's future is impeded; Jeremiah returns; Eddie has a surprise for Hank and Evan. |
| 2 | 98 | Palpating the Orbital Rim | 2016-05-25 | 60 | Hank treats a stuntwoman on the set of a film that's said to be cursed. Evan deals with the fallout from the cyber-attack on Hamptons Heritage as Diana Underhill's hacked medical records become national news. When Jeremiah's parents come to town, Divya helps the family work through their differences. Meanwhile, Hank and Jen go on their first date but things don't go as planned. |
| 3 | 99 | Fly Me to Kowloon | 2016-06-01 | 60 | Hank finds romance while in Hong Kong trying to prevent the theft of Boris' medical records; Divya treats a repo man whose target is a yacht; and Paige convinces Evan to rethink their parenting path. |
| 4 | 100 | Doubt of Africa | 2016-06-08 | 60 | Hank works in the ER for the first time in years and has difficulty following Evan's orders during a quarantine situation that involves Jill. In other events, Jeremiah bonds with a patient; and Divya worries about Lena. |
| 5 | 101 | Saab Story | 2016-06-15 | 60 | Hank treats an overworked Keller; Divya meets Hank's mentor, but he's changed due to a medical issue; Evan and Paige struggle with the demands of IVF; and Jeremiah makes a video for Divya's baby shower. |
| 6 | 102 | Home Sick | 2016-06-22 | 60 | Hank meets a woman who worries that she has an inherited disease; Eddie makes a medical decision without consulting Hank; and Jeremiah learns that Boris went to clinical trials without his input. |
| 7 | 103 | The Good News Is... | 2016-06-29 | 60 | At Eddie's wedding, Hank helps a theater legend who's experiencing confusion and memory loss; and he reconciles Eddie and Evan before the ceremony. In other events, Paige and Evan await the results of a pregnancy test. |
| 8 | 104 | Uninterrupted | 2016-07-06 | 60 | Boris, who is planning to leave the Hamptons, asks Hank to join him; Hank contemplates life changes; Evan and Paige consider a life-altering decision; and Divya receives long-awaited news. |
Series Cast
| | | | |
| --- | --- | --- | --- |
| | Reshma Shetty | as Divya Katdare | |
| | Paulo Costanzo | as Evan Roth Lawson | |
| | Mark Feuerstein | as Hank Lawson | |
| | Brooke D'Orsay | as Paige Adele Collins | |
| | Campbell Scott | as Boris Kuester von Jurgens-Ratenicz | |
| | Jill Flint | as Jill Casey | |
| | Ben Shenkman | as Dr. Jeremiah Sacani | |
Series Crew
| | Position | Name |
| --- | --- | --- |
| | Co-Executive Producer | Jack Bernstein |
| | Consulting Producer | Jack Bernstein |
| | Co-Executive Producer | Jace Alexander |
| | Co-Executive Producer | Kerry Orent |
| | Associate Producer | John A. Smith |
| | Executive Producer | Jeff Kwatinetz |
| | Co-Executive Producer | Constance M. Burge |
| | Consulting Producer | Constance M. Burge |
| | Executive Producer | Constance M. Burge |
| | Co-Executive Producer | Carol Flint |
| | Consulting Producer | Carol Flint |
| | Executive Producer | Carol Flint |
| | Co-Executive Producer | Jon Sherman |
| | Consulting Producer | Jon Sherman |
| | Executive Producer | Jon Sherman |
| | Executive Producer | Paul Frank |
| | Executive Producer | Rich Frank |
| | Co-Executive Producer | Mark Feuerstein |
| | Co-Producer | Mark Feuerstein |
| | Co-Executive Producer | Andrew Lenchewski |
| | Creator | Andrew Lenchewski |
| | Executive Producer | Andrew Lenchewski |
| | Co-Executive Producer | John P. Rogers |
| | Creator | John P. Rogers |
| | Executive Producer | Michael Rauch |
| | Co-Executive Producer | Christine Sacani |
| | Co-Executive Producer | Jessica Ball |
| | Co-Producer | Jessica Ball |
| | Executive Producer | Jessica Ball |
| | Supervising Producer | Jessica Ball |
| | Co-Producer | Antonia Ellis |
| | Supervising Producer | Antonia Ellis |
| | Producer | Antonia Ellis |
| | Associate Producer | Irv Danesh |
| | Co-Producer | Irv Danesh |
| | Co-Executive Producer | Kathy Ciric |
| | Co-Producer | Kathy Ciric |
| | Producer | Kathy Ciric |
| | Unit Production Manager | Kathy Ciric |
| | Associate Producer | Karen Clark |
| | Associate Producer | Jeffrey Drayer |
| | Producer | Jeffrey Drayer |
| | Associate Producer | Sam Friedlander |
| | Associate Producer | Margo Johnston |
| | Casting | Susie Farris |
| | Music | James S. Levine |
| | Editor | Daniel Valverde |
| | Production Designer | Ray Kluga |
| | Director Of Photography | Joe Collins |
| | Casting | Bonnie Finnegan |
| | Casting | Steven Jacobs |
| | Associate Producer | Audie Liametz |
| | Editor | Charles McClelland |
| | Producer | Igor Srubshchik |
| | Unit Production Manager | Demian Resnick |
Related News
TVMaze