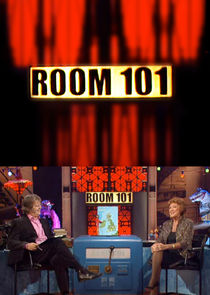 Supposing you could get rid of your worst nightmares, what would they be? Each week, a different celebrity guest has their chance to cast the things they hate most into Room 101 - the most horrible and frightening place in the world, as created by George Orwell in his dystopian novel Nineteen Eighty-Four.
Series Overview
Rating
imDb Rating: 6.5 (1,234 Votes)
Metascore: N/A
Plot
Comedy talk/game show in which celebrities present an argument for their pet hates in various categories to be banished forever to Room 101.
Details
Rated: N/A
Released: 04 Jul 1994
Runtime: 29 min
Genre: Comedy, Talk-Show
Director: N/A
Writer: N/A
Actors: Paul Merton, Frank Skinner, Nick Hancock
Language: English
Country: UK
Awards: 1 win & 3 nominations.
Total Seasons: 18
Previous Episode
Ian Hislop
Episode 11x6; Feb 09, 2007
Previous Episodes 11x6: Ian Hislop 11x5: Davina McCall 11x4: Mark Steel 11x3: Nigel Havers 11x2: Marcus Brigstocke 11x1: Cilla Black 10x8: Phil Collins 10x7: Jenny Eclair 10x6: Philip Schofield

View All Episodes
Recent News
Everything coming to Netflix in May 2020
Read more... {"player":{"description":"Hulu and chill? Amazon and chill? Vudu and chill??","image":"https://mondrian.mashable.com/uploads%252Fvideo_uploaders%252Fdistribution_thumb%252Fimage%252F93543%252Ffad2cc71-1190-41af-93bd-d19572bb6307.png%252F930x520…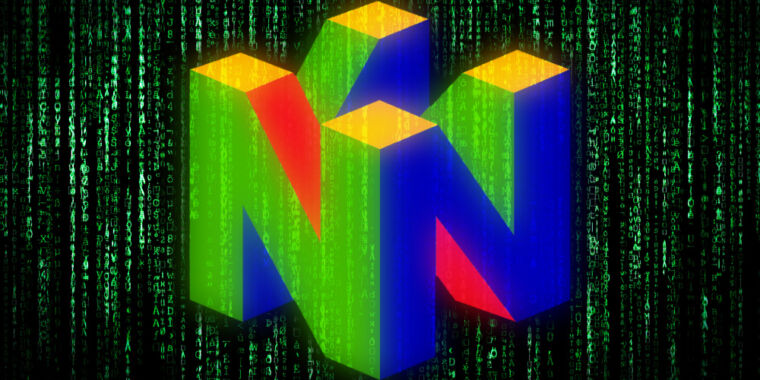 The best hotels near US national parks
In 2019, there were 327.5 million visitors to America's 62 national parks, the third-highest number since the National Park Service was established in 1916. 
When you're able to visit iconic natural treasures like Yellowstone's Old Faithful,…
via NewsAPI
View More Related News
Skip to:
Season 1
| Episode No. | No. Overall | Title | Airdate | Runtime | Summary |
| --- | --- | --- | --- | --- | --- |
| 1 | 1 | Bob Monkhouse | 1994-07-04 | 30 | |
| 2 | 2 | Ian Hislop | 1994-07-11 | 30 | |
| 3 | 3 | Jo Brand | 1994-07-18 | 30 | |
| 4 | 4 | Peter Cook | 1994-07-25 | 30 | |
| 5 | 5 | David Baddiel | 1994-08-01 | 30 | |
| 6 | 6 | Tony Slattery | 1994-08-08 | 30 | |
| 7 | 7 | Maureen Lipman | 1994-08-15 | 30 | |
| 8 | 8 | Danny Baker | 1994-08-22 | 30 | |
Season 2
| Episode No. | No. Overall | Title | Airdate | Runtime | Summary |
| --- | --- | --- | --- | --- | --- |
| 1 | 9 | Richard Wilson | 1995-09-01 | 30 | |
| 2 | 10 | Frank Skinner | 1995-09-08 | 30 | |
| 3 | 11 | Caroline Quentin | 1995-09-15 | 30 | |
| 4 | 12 | Jimmy Tarbuck | 1995-09-22 | 30 | |
| 5 | 13 | Richard E. Grant | 1995-09-29 | 30 | |
| 6 | 14 | Germaine Greer | 1995-10-06 | 30 | |
| 7 | 15 | Angus Deayton | 1995-10-13 | 30 | |
| 8 | 16 | Terry Christian | 1995-10-20 | 30 | |
Season 3
| Episode No. | No. Overall | Title | Airdate | Runtime | Summary |
| --- | --- | --- | --- | --- | --- |
| 1 | 17 | Jeremy Clarkson | 1997-08-01 | 30 | |
| 2 | 18 | Neil Morrissey | 1997-08-08 | 30 | |
| 3 | 19 | Terry Wogan | 1997-08-15 | 30 | |
| 4 | 20 | Alan Davies | 1997-08-22 | 30 | |
| 5 | 21 | Chris Tarrant | 1997-08-29 | 30 | |
| 6 | 22 | Arthur Smith | 1997-09-12 | 30 | |
| 7 | 23 | Ulrika Jonsson | 1997-09-19 | 30 | |
| 8 | 24 | Mark Lamarr | 1997-09-26 | 30 | |
Season 4
| Episode No. | No. Overall | Title | Airdate | Runtime | Summary |
| --- | --- | --- | --- | --- | --- |
| 1 | 25 | Nick Hancock | 1999-07-22 | 30 | |
| 2 | 26 | Michael Parkinson | 1999-07-29 | 30 | |
| 3 | 27 | Spike Milligan | 1999-08-06 | 30 | |
| 4 | 28 | Jim Davidson | 1999-08-13 | 30 | |
| 5 | 29 | John Sergeant | 1999-08-20 | 30 | |
| 6 | 30 | Meera Syal | 1999-08-27 | 30 | |
| 7 | 31 | Esther Rantzen | 1999-09-03 | 30 | |
| 8 | 32 | Julian Clary | 1999-09-10 | 30 | |
Season 5
| Episode No. | No. Overall | Title | Airdate | Runtime | Summary |
| --- | --- | --- | --- | --- | --- |
| 1 | 33 | Kathy Burke | 2000-08-04 | 30 | |
| 2 | 34 | Terry Venables | 2000-08-11 | 30 | |
| 3 | 35 | Bill Bailey | 2000-08-18 | 30 | |
| 4 | 36 | Phill Jupitus | 2000-09-01 | 30 | |
| 5 | 37 | Janet Street-Porter | 2000-09-08 | 30 | |
| 6 | 38 | Mo Mowlam | 2000-09-15 | 30 | |
| 7 | 39 | Will Self | 2000-09-22 | 30 | |
| 8 | 40 | Jonathan Ross | 2000-09-29 | 30 | |
Season 6
| Episode No. | No. Overall | Title | Airdate | Runtime | Summary |
| --- | --- | --- | --- | --- | --- |
| 1 | 41 | Paul Daniels | 2001-01-08 | 30 | |
| 2 | 42 | Rich Hall | 2001-01-15 | 30 | |
| 3 | 43 | Sanjeev Bhaskar | 2001-01-22 | 30 | |
| 4 | 44 | George Melly | 2001-01-29 | 30 | |
| 5 | 45 | Liza Tarbuck | 2001-02-05 | 30 | |
| 6 | 46 | Lorraine Kelly | 2001-02-12 | 30 | |
| 7 | 47 | Desmond Lynam | 2001-02-19 | 30 | |
| 8 | 48 | Mel Giedroyc, Sue Perkins | 2001-02-26 | 30 | |
| 9 | 49 | Anne Robinson | 2001-03-05 | 30 | |
| 10 | 50 | Stephen Fry | 2001-03-12 | 30 | |
Season 7
| Episode No. | No. Overall | Title | Airdate | Runtime | Summary |
| --- | --- | --- | --- | --- | --- |
| 1 | 51 | Johnny Vegas | 2002-02-25 | 30 | |
| 2 | 52 | John Peel | 2002-03-04 | 30 | |
| 3 | 53 | Fay Ripley | 2002-03-11 | 30 | |
| 4 | 54 | Alexei Sayle | 2002-03-18 | 30 | |
| 5 | 55 | Patrick Moore | 2002-03-25 | 30 | |
| 6 | 56 | Jessica Stevenson | 2002-04-08 | 30 | |
| 7 | 57 | Michael Grade | 2002-04-15 | 30 | |
| 8 | 58 | Ricky Gervais | 2002-04-22 | 30 | |
Season 8
| Episode No. | No. Overall | Title | Airdate | Runtime | Summary |
| --- | --- | --- | --- | --- | --- |
| 1 | 59 | Ronan Keating | 2003-11-03 | 30 | |
| 2 | 60 | Boris Johnson | 2003-11-10 | 30 | |
| 3 | 61 | Linda Smith | 2003-11-17 | 30 | |
| 4 | 62 | Gordon Ramsay | 2003-11-24 | 30 | |
| 5 | 63 | Ross Noble | 2003-12-01 | 30 | |
| 6 | 64 | Sean Lock | 2003-12-08 | 30 | |
| 7 | 65 | Ron Atkinson | 2003-12-15 | 30 | |
| 8 | 66 | Bruce Forsyth | 2003-12-22 | 30 | |
Season 9
| Episode No. | No. Overall | Title | Airdate | Runtime | Summary |
| --- | --- | --- | --- | --- | --- |
| 1 | 67 | Kirsty Young | 2004-09-13 | 30 | |
| 2 | 68 | Shane Richie | 2004-09-20 | 30 | |
| 3 | 69 | Tracey Emin | 2004-09-27 | 30 | |
| 4 | 70 | Harry Hill | 2004-10-04 | 30 | |
| 5 | 71 | Michael Winner | 2004-10-11 | 30 | |
| 6 | 72 | Fern Britton | 2004-10-18 | 30 | |
| 7 | 73 | Omid Djalili | 2004-10-25 | 30 | |
| 8 | 74 | Michael Gambon | 2004-11-01 | 30 | |
Season 10
| Episode No. | No. Overall | Title | Airdate | Runtime | Summary |
| --- | --- | --- | --- | --- | --- |
| 1 | 75 | Dara O' Briain | 2005-09-14 | 30 | |
| 2 | 76 | Alan Sugar | 2005-09-21 | 30 | |
| 3 | 77 | Sara Cox | 2005-09-28 | 30 | |
| 4 | 78 | Gyles Brandreth | 2005-10-05 | 30 | |
| 5 | 79 | Sheila Hancock | 2005-10-12 | 30 | |
| 6 | 80 | Philip Schofield | 2005-10-19 | 30 | |
| 7 | 81 | Jenny Eclair | 2005-10-26 | 30 | |
| 8 | 82 | Phil Collins | 2005-11-02 | 30 | |
Season 11
| Episode No. | No. Overall | Title | Airdate | Runtime | Summary |
| --- | --- | --- | --- | --- | --- |
| 1 | 83 | Cilla Black | 2007-01-05 | 30 | |
| 2 | 84 | Marcus Brigstocke | 2007-01-12 | 30 | |
| 3 | 85 | Nigel Havers | 2007-01-19 | 30 | |
| 4 | 86 | Mark Steel | 2007-01-26 | 30 | |
| 5 | 87 | Davina McCall | 2007-02-02 | 30 | |
| 6 | 88 | Ian Hislop | 2007-02-09 | 30 | |
Season 12
| Episode No. | No. Overall | Title | Airdate | Runtime | Summary |
| --- | --- | --- | --- | --- | --- |
Season 13
| Episode No. | No. Overall | Title | Airdate | Runtime | Summary |
| --- | --- | --- | --- | --- | --- |
Season 14
| Episode No. | No. Overall | Title | Airdate | Runtime | Summary |
| --- | --- | --- | --- | --- | --- |
Season 15
| Episode No. | No. Overall | Title | Airdate | Runtime | Summary |
| --- | --- | --- | --- | --- | --- |
Season 16
| Episode No. | No. Overall | Title | Airdate | Runtime | Summary |
| --- | --- | --- | --- | --- | --- |
Season 17
| Episode No. | No. Overall | Title | Airdate | Runtime | Summary |
| --- | --- | --- | --- | --- | --- |
Season 18
| Episode No. | No. Overall | Title | Airdate | Runtime | Summary |
| --- | --- | --- | --- | --- | --- |
Series Cast
| | | | |
| --- | --- | --- | --- |
| | Paul Merton | as Host | |
| | Nick Hancock | as Host | |
Series Crew
| | Position | Name |
| --- | --- | --- |
| | Creator | John F.D. Northover |
Related News
TVMaze