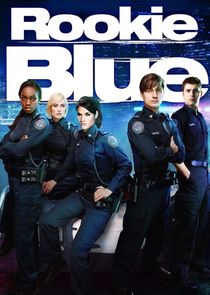 The stakes are high for five young cops fresh out of the Academy and ready for their first day with one of the most elite units in the city. Under the watchful guidance of their officers, Andy McNally and her four fellow rookies quickly learn that no amount of training could prepare them for this new world where every day is a first. Each case they tackle and choice they make will impact their lives, but it's their personal relationships that may play an even greater role in defining the cops they become.
Series Overview
Rating
imDb Rating: 7.7 (15,522 Votes)
Metascore: N/A
Plot
Andy McNally and her friends are out of the academy and must adjust to the challenging life of a police officer at the 15th Division in Toronto.
Details
Rated: N/A
Released: 24 Jun 2010
Runtime: 42 min
Genre: Crime, Drama
Director: N/A
Writer: Morwyn Brebner, Tassie Cameron, Ellen Vanstone
Actors: Missy Peregrym, Gregory Smith, Enuka Okuma, Travis Milne
Language: English
Country: Canada
Awards: 2 wins & 30 nominations.
Total Seasons: 6
Previous Episode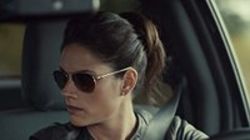 74 Epiphanies
Episode 6x11; Jul 29, 2015
On their wedding day, Andy has her car stolen on her way to the church, while Sam gets an uninvited guest.
Previous Episodes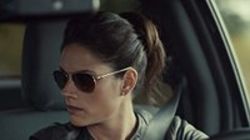 6x11: 74 Epiphanies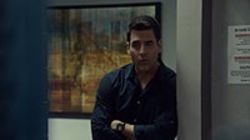 6x10: Breaking Up the Band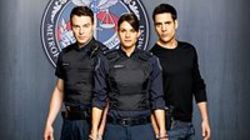 6x9: Ninety Degrees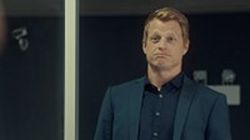 6x8: Integrity Test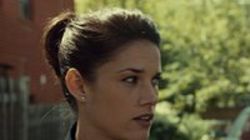 6x7: Best Man


6x6: Home Run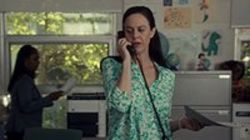 6x5: A Real Gentleman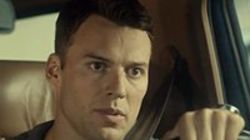 6x4: Letting Go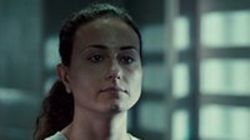 6x3: Uprising

View All Episodes
Cast
Missy Peregrym as Officer Andy McNally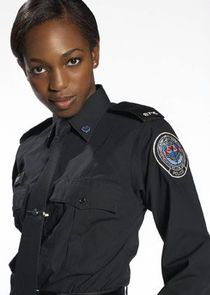 Enuka Okuma as Detective Traci Nash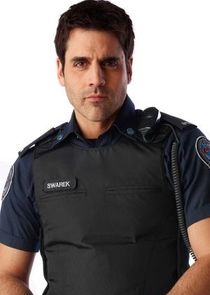 Ben Bass as Detective Sam Swarek
Matt Gordon as Sergeant Oliver Shaw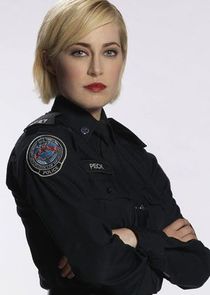 Charlotte Sullivan as Officer Gail Peck
Gregory Smith as Officer Dov Epstein
View Full Cast
Skip to:
Season 1
| Episode No. | No. Overall | Title | Airdate | Runtime | Summary |
| --- | --- | --- | --- | --- | --- |
| 1 | 1 | Fresh Paint | 2010-06-24 | 60 | Five young, ambitious cops, fresh out of the Academy, are plunged into the world of big city policing on their very first day on the job, a world where even the smallest mistake can have life-or-death consequences, coupled with some serious emotional fall-out. Andy McNally is the soul of this close-knit group. She and her uniformed family of boyfriends, best friends, mentors and competitors will undergo extreme trials and tribulations, share their triumphs, cherish their camaraderie and revel in their competition. These rookies are about to learn that no amount of training can prepare them for life on the street. |
| 2 | 2 | Mercury Retrograde | 2010-07-01 | 60 | As the other rookies attempt to hunt down a violent escaped convict, Andy gets a lesson in the dangers of undercover work when she and her training officer, Detective Sam Swarek, search for a missing informant whose cover has been blown. Swarek's rogue tactics on the job aren't all that Andy finds troubling -- there's also a surprising, undeniable attraction between the two of them |
| 3 | 3 | Fite Night | 2010-07-08 | 60 | While other rookies get ready to duke it out at the police department's annual "Fite Nite" charity event, Andy wrestles with a dilemma of her own: Should she keep a promise to protect a domestic abuse victim who has been repeatedly let down by the system - even if it means breaking police protocol to do the right thing? |
| 4 | 4 | Signals Crossed | 2010-07-15 | 60 | Andy's undercover skills are put to the test when she's brought in to pose as a prostitute during a citywide sting operation. But a bid by Andy and Dov to impress Sergeant Boyko with their initiative backfires when the two rookies put a vulnerable informant's life in jeopardy, and it's left to Andy to infiltrate a risky gun deal in progress to save her. |
| 5 | 5 | Broad Daylight | 2010-07-22 | 60 | Andy and Traci are part of a massive first response to a home invasion at an upscale address - an incident that ends up spilling many of the officers' personal secrets. Once the crisis appears to be over, Traci hurries off to handle a personal emergency, leaving Andy alone to confront the armed predator, a surprisingly volatile thief left prowling around the house. |
| 6 | 6 | Bullet Proof | 2010-07-29 | 60 | A fatal traffic accident involving an elderly man and a cyclist may not be as open and shut as it seems, and Andy's romance with Detective Luke Callaghan also seems headed for a collision after she objects to how he handles a young murder witness with a bullet lodged in his head. |
| 7 | 7 | Hot & Bothered | 2010-08-05 | 60 | A severe heat wave wreaks havoc on the city, making life on the streets even more perilous for the new members of the squad. The danger multiplies with the discovery that a serial rapist may be on the loose. Amid the chaos, Andy is cut off from her backup during a sudden citywide blackout and is challenged with taking down a vicious predator -- alone. Meanwhile, Andy also makes an unexpected romantic decision that's certain to complicate her life on and off the job. |
| 8 | 8 | Honor Roll | 2010-08-12 | 60 | When Andy and Chris investigate a vicious nightclub beating, the probe takes a surprising turn. The two rookies must make a gut-wrenching decision that will send shock waves through the division and jeopardize their careers. Meanwhile, things get up close and very personal as Luke and Sam compete during a retraining exercise. |
| 9 | 9 | Girlfriend of the Year | 2010-08-19 | 60 | Chris and Gail's investigation into a messy highway accident leads to the discovery of a license plate matching an Amber Alert for a missing nine-year-old girl. Division 15 embarks on a massive manhunt to find the girl and the car's missing driver. Meanwhile, an intense interrogation of the parents uncovers disturbing evidence. More secrets unravel, as the entire division races the clock to find the young victim - hoping it's not too late |
| 10 | 10 | Big Nickel | 2010-08-26 | 60 | Andy and Swarek try to put their tense personal relationship aside during a routine prison transport, but their frustrations explode when the inmate escapes and they're forced to chase him down. Back at the station, Dov and Gail seek answers in the mystery of an amnesiac John Doe, and Chris and Traci help Detective Barber reconstruct the missing notes from a crucial court case. |
| 11 | 11 | To Serve or Protect | 2010-09-02 | 60 | After stumbling on gruesome evidence that Andy's ex-cop father may have committed a murder during a drunken blackout, Andy and Swarek furiously search for proof of his innocence. Meanwhile, Chris and Dov show they're not superhero crime fighters when a masked vigilante dressed like a caped crusader robs their squad car and the unintentional consequences help a drug dealer. |
| 12 | 12 | In Blue | 2010-09-09 | 60 | It's judgment day for the rookies, who soon will learn whether or not they've passed their evaluations and can keep their badges. Before she hears her fate from Staff Sgt. Frank Best, Andy has a harrowing experience involving the suspicious death of an unidentified girl that causes her to consider leaving the force. |
| 13 | 13 | Takedown | 2010-09-09 | 60 | When Andy and Chris make an untimely arrest, they unknowingly compromise a major drug bust. Andy steps up, attempting to salvage the operation by going undercover with Swarek, but a critical change in plans puts both of their lives in danger. Back at the station, Dov learns more about his girlfriend than he wanted to know—forcing him to chose between police work and his love life. |
Season 2
| Episode No. | No. Overall | Title | Airdate | Runtime | Summary |
| --- | --- | --- | --- | --- | --- |
| 1 | 14 | Butterflies | 2011-06-23 | 60 | Five young and ambitious rookie cops continue to navigate the emotional trials and tribulations of their professional and personal lives. Last summer these rookies hit the streets for the first time with their training officers and learned how to walk the thin blue line. Now the training wheels are off. More experienced, they're ready to kick some serious butt. But these rookies are just beginning to realize there are no shortcuts to being successful at this job. And when you're a rookie officer, a little knowledge is a dangerous thing, as they discover. |
| 2 | 15 | Might Have Been | 2011-06-30 | 60 | Andy and Gail go undercover as cocktail waitresses to clean up a drug-infested club, but get more than they bargained for when their fellow waitress turns out to be involved with a vicious criminal. Meanwhile, Traci wrestles with feelings for her old flame, Detective Barber, Dov tries to weather the storm when a young woman files a complaint against him, and Andy unwittingly opens up to Sam about her commitment to Luke. |
| 3 | 16 | Bad Moon Rising | 2011-07-07 | 60 | As a full moon hangs over the city, the rookies are unnerved by a series of strange occurrences. While investigating the bizarre theft of three severed heads from a medical lab, Andy and Swarek track a disturbed man whose obsessive behavior makes him suspect. In an effort to protect the life of a young woman who may be the next target, Andy places herself - and, inadvertently, Luke - in a potentially fatal situation. |
| 4 | 17 | Heart & Sparks | 2011-07-14 | 60 | As the 15th Division attempts to recover from an explosive event involving one of their own, a series of arsons culminates in the torching of a laundromat. The list of suspects grows, as Chris and Gail take to the streets and encounter a man from Chris's past, while Traci interrogates a young firebug found at the arson scene. Meanwhile, Andy's effort to stop the grieving widow from entering the burnt-out laundromat resultS in the two women being trapped in the unstable building, and what seems like a straightforward case of arson ends up being something much bigger. |
| 5 | 18 | Stung | 2011-07-21 | 60 | A local car dealership is the backdrop for a Division 15 sting operation to crack down on suspects with outstanding warrants. However, when one of the captured criminals tries to bargain for a lighter sentence by offering insider information to Dov and Chris, it puts them in peril in a booby-trapped meth house. Meanwhile, Jo convinces Luke to help her on a high-stakes surveillance job. Trapped together in a hotel room, the two detectives finally have it out over their past, raising the question of whether they are really finished. |
| 6 | 19 | In Plain View | 2011-07-28 | 60 | When a police informant's murder points to the involvement of the notoriously brutal East Jameson gang, the division realizes that cracking this case will not be easy. And when Gail's intimidating mother, Superintendent Elaine Peck, arrives on the scene, there is even more pressure to solve the case. Meanwhile, Andy finds herself paired with Detective Rosati, whose unintentional disclosure of a secret puts Andy's relationship with Luke in jeopardy. And Gail, stressed out by her mother's presence in the station, is assigned to protect the only known witness to the crime -- a seemingly homeless eight-year-old boy with a shocking secret of his own. |
| 7 | 20 | The One That Got Away | 2011-08-04 | 60 | Andy is worried that her personal problems are clouding her professional judgment when a woman is brutally attacked on her watch. Detective Luke Callaghan is convinced that it's the same suspect when the details of assault are alarmingly similar to the unsolved murder of a rookie. Ironically, Andy is caught in between dueling theories of the crimes—one supported by Luke, the other by Jo Rosati. But when Luke is booted from the investigation because of erratic behavior, he tries to get Andy to follow through on his hunch—putting her in serious danger. |
| 8 | 21 | Monster | 2011-08-11 | 60 | Division 15 is thrown into a panic when a seemingly drunk man that Gail and Traci brings in collapses from a mysterious illness and everyone is placed under a quarantine. Meanwhile, Andy and Swarek team to apprehend and book an unusual suspect in a brutal bank robbery - a man covered with blue dye. But will they uncover the identity of his violent partner? And as time ticks down, the squad grows increasingly nervous about the quarantine, with Gail worrying about her exposure to the sick man. Also, Dov's first date with a sexy bomb technician ends in a thrilling takedown. |
| 9 | 22 | Brotherhood | 2011-08-18 | 60 | It's a race against the clock as Dov and Gail work under Swarek's expert tutelage in a stakeout operation to stop an Asian gang from killing a snitch. Meanwhile, at Mounted Unit training day, Andy and Chris join the rookies from 27 Division in a competitive equine training event that gets Andy back in the saddle—both personally and professionally. |
| 10 | 23 | Best Laid Plans | 2011-08-25 | 60 | In the course of pursuing a kidnapper, Andy and Swarek come upon a terrible accident with a woman pinned in her car. While Swarek tracks the missing child and his kidnapper, Andy stays behind with the critically injured woman. The rest of the 15th Division gets in the chase to catch the kidnapper, but Chris comes to blows with Dov over an indiscretion involving Gail. Meanwhile, Andy is galvanized to take bold action when she realizes life may be passing her by while she is making other plans. |
| 11 | 24 | A Little Faith | 2011-09-01 | 60 | Andy, Dov and Traci are tested with a challenging undercover training exercise, but things go awry when Andy and Traci run into Swarek on his own undercover operation, and they must tread carefully not to blow his cover. The women stumble on a young woman who is overdosing and risk blowing their own cover to save her life. Meanwhile, Dov finds himself on a "ride-along" with a drug dealer who was an old friend of his dead brother's, and faces a choice that could threaten his career. Back at the station, Chris and Gail deal with a teenage boy they found tied up at a graveyard, but must sift through the wreckage of their relationship to get to the bottom of a bullying situation. |
| 12 | 25 | On the Double | 2011-09-08 | 60 | When Gail's uniform is stolen from her car, she and the other rookies from Division 15 attempt to catch a cop-impersonating vigilante. A drug deal gone awry may offer clues to help Chris and Dov unravel the motive behind the cop masquerade. Meanwhile, Andy and Sam's inability to stay away from each other poses a life-threatening risk to Swarek. |
| 13 | 26 | God's Good Grace | 2011-09-08 | 60 | Blaming herself for Swarek's mysterious disappearance and fearing for his life, Andy struggles to find a lead in the case. She's right to worry-- Swarek is being brutalized by a vicious gangster with a vendetta. Will Andy and the other rookies find him in time? Little do they know that shocking events triggered by this investigation will incriminate one of their own and may also put an end to Andy's career. |
Season 3
| Episode No. | No. Overall | Title | Airdate | Runtime | Summary |
| --- | --- | --- | --- | --- | --- |
| 1 | 27 | The First Day of the Rest of Your Life | 2012-05-24 | 60 | Five young and ambitious rookie cops continue to navigate the emotional trials and tribulations of their professional and personal lives. After two years on the job, these rookies are well on their way to becoming experienced cops. But at what cost? What price will they have to pay, both professionally and personally, to succeed at their jobs? And how can they stay true to themselves - maintaining their individuality and compassion - along the way? While a new rookie has joined 15 Division -- ex-soldier Nick Collins, who is trying to adapt to civilian policing after serving in Afghanistan -- the rest of the rookies are now entering their third year on the job. They have overcome the sophomore curse: that a little knowledge is a dangerous thing. However this year, the rookies of 15 Division are going to have to learn to be careful what they wish for - and they are going to learn it the hard way. |
| 2 | 28 | Class Dismissed | 2012-05-31 | 60 | The theft of an armed police car tops the list of dangerous pranks as local schools wind to a close for the summer. While tracking down the stolen vehicle, Andy and Swarek pick up the trail of a hotheaded teen boy who robbed and violently assaulted a notorious local criminal - who happens to be his girlfriend's father. Andy and Swarek must find the armed teenager before disaster strikes. |
| 3 | 29 | A Good Shoot | 2012-06-07 | 60 | Dov's world explodes into chaos when he walks in on a convenience store robbery in progress - and shoots a young black teenager, who may or may not have been armed. The tight-knit community erupts in outrage, as the ensuing investigation calls into question whether Dov used excessive force or acted too quickly. Filled with self-doubt, Dov is left to wonder if he operated within the guidelines or if he will be charged with murder, as 15 Division struggles to prevent a riot in the sweltering streets. |
| 4 | 30 | Girls' Night Out | 2012-06-28 | 60 | All hell breaks loose on Traci's first day as detective when a carload of young women from a bachelorette party slams into another vehicle, apparently killing the driver. When the police discover that the driver of the parked car was dead before the accident, Traci realizes that her "rookie" handling of the car crash may have compromised the pending homicide investigation. Meanwhile, as Gail and Chris work together on the case, Chris not only realizes he still has feelings for Gail but that he also has competition. Finally, when Traci and Andy uncover a secret the bride is desperately trying to keep, it's a race to find the murderer before he strikes again. |
| 5 | 31 | Messy Houses | 2012-07-05 | 60 | Andy's personal life turns upside-down when she answers a domestic disturbance call and the social worker on the scene turns out to be her long estranged mother, Claire, who abandoned her and her father 15 years ago. Now Andy must deal with her private issues as she works alongside her mother to investigate the secrets of a family in turmoil. Meanwhile, Sam, Nick, Chris and Gail are in a race to find the desperate mother and her two children before she makes a tragic mistake. And Detective Jerry Barber's badge may be on the line when a stash of guns he recovered ends up resurfacing on the streets. |
| 6 | 32 | Coming Home | 2012-07-12 | 60 | A noise complaint at an illegal warehouse party leads Andy and Swarek to an injured John Doe, a homeless squatter who has been brutally stabbed. They apprehend a surprising material witness -- Oliver Shaw's 15-year-old daughter, Izzy. When Izzy disappears, the officers move into emergency mode to track her down. But her involvement in the crime nearly pushes Shaw over the edge—both as a cop and a father. |
| 7 | 33 | Leap of Faith | 2012-07-19 | 60 | After the embarrassing loss of a key witness in an upcoming organized crime trial, the officers of 15 Division must turn to a man who claims he is a gifted psychic to help track the witness down. Having taken a leap of faith when his information checks out, they begin to suspect the man's motives.. Is he a talented psychic or brilliant con man? The police are compelled to confront some hidden truths about themselves and their fellow officers. |
| 8 | 34 | The Girlfriend Experience | 2012-07-26 | 60 | A grad student's disappearance leads Andy and Nick to discover the woman's double life as a high-end escort. When a pattern of missing women emerges, Gail, who is physically similar to the victims, is sent in on an undercover sting operation. Meanwhile, Dov and Chris are following a different lead, and when they uncover the body of a missing woman, the case takes an even more dangerous turn. A twisted killer is still at large, but, now, does he have his sights set on Gail? |
| 9 | 35 | Out of Time | 2012-08-09 | 60 | The officers of 15 Division are forced to release a suspected predator for lack of evidence. But when Dov and Chris make a grim discovery -- a missing girl's body, hidden in a deserted ravine -- all bets are off. Detective Luke Callaghan returns to oversee the homicide investigation, and soon realizes this might be the work of a serial killer. When they learn that Andy has been assaulted and Gail violently abducted following the call girl sting, the officers rally in a race against time to track down Gail's captor before it's too late. Following up on a simple lead, one officer ends up directly in the path of the killer. Will it end with the ultimate sacrifice? |
| 10 | 36 | Cold Comforts | 2012-08-16 | 60 | The officers are trying to move on with their lives in the face of a tragedy when they discover a police laptop has been stolen, containing sensitive information. They set off on a hunt to recover the computer and prevent any dangerous fallout. When Andy, Nick and Swarek uncover a drug informant who may have been compromised by the leak -- and when Sam suspects the informant's motives -- it drives a wedge between Andy and Sam, unleashing pent up emotions. |
| 11 | 37 | The Rules | 2012-08-23 | 60 | When a death threat aimed at a local priest leads Andy and Nick to a neighborhood drug lord, the officers realize that they're navigating a delicate war zone and that the priest may be hiding some surprising secrets of his own. Meanwhile, Gail and Traci pick up one of the drug runners - a young girl whose refusal to be an informant compels Traci to make a major decision about her career. Chris and Swarek clash over what it takes to make a good cop, and Dov's new relationship takes a dramatic and dangerous turn. |
| 12 | 38 | Every Man | 2012-08-30 | 60 | Weeks of trials and tribulations come to a head when the rookies of 15 Division are left on their own and a frenzied night in the station culminates in a prisoner pulling a gun on Chris in cells. The ensuing inquiry has Internal Affairs looking for someone to blame. With careers on the line, the rookies reflect on the personal and professional choices that have led each of them to that night's events, walking a fine line between telling the truth and having each other's backs. Meanwhile, Gail is still trying to recover from her harrowing abduction, Chris is blindsided by a personal revelation, and Andy learns a secret about Nick's past. |
| 13 | 39 | I Never | 2012-09-06 | 60 | When a violent child abductor escapes from an emergency hospital visit, the officers of 15 Division try to track him down before he takes another young victim. When Andy and Dov discover that the desperate man has snatched another girl, Andy and Swarek find themselves in a deadly standoff to save the terrified victim, resulting in a major emotional confrontation -- and a serious choice for Andy. Meanwhile, Chris' family obligations have him contemplating a transfer, and Traci and Gail each face monumental decisions regarding their respective careers. |
Season 4
| Episode No. | No. Overall | Title | Airdate | Runtime | Summary |
| --- | --- | --- | --- | --- | --- |
| 1 | 40 | Surprises | 2013-05-23 | 60 | A group of young and ambitious rookie cops continue to navigate the emotional trials and tribulations of their professional and personal lives. After three years on the job, these rookies are well on their way to becoming experienced officers, but at what cost? It's been six months since Andy McNally and Nick Collins left for their undercover operation. But while they were gone, everything seems to have changed at 15 Division. |
| 2 | 41 | Homecoming | 2013-05-30 | 60 | Andy must make peace with her past when she's forced to work a bank robbery case with the newly promoted Swarek on her first day back at 15 Division. The investigation leads them to a violent ex-convict determined to get his old life back at any cost. Meanwhile, Nick and Gail help a distraught woman who offers Nick some perspective on his life with Gail, and Frank drops a bombshell on Noelle. |
| 3 | 42 | Different, Not Better | 2013-06-27 | 60 | Andy and Officer Marlo Cruz, Swarek's new girlfriend, butt heads on their first patrol together. Their different ways of handling the job are put to the test when they confront an emotionally disturbed woman who is losing control - and explode when one of them is forced to make a crucial life-saving decision to pull the trigger. Meanwhile, the rest of 15 Division is hunting down an armed burglar with a novel MO after a string of ATM robberies, and Dov is forced to work with new rookie Chloe Price after their indiscreet first encounter. |
| 4 | 43 | The Kids Are Not Alright | 2013-07-11 | 60 | Andy is ready to get away for a much-needed long weekend when she and Gail, working a routine highway spot check, discover a teenage boy bound and gagged in the trunk of a car. The two find themselves plunged into a messy tale of young love gone wrong and must try to save the boy from making a tragic mistake. Meanwhile, Swarek, Oliver and Chris are hot on the trail of a gunman who shot a 16-year-old who may have gang connections. |
| 5 | 44 | Poison Pill | 2013-07-18 | 60 | A chaotic drug arrest by Andy and Marlo triggers an all-out crisis when it's discovered that the drugs are contaminated with deadly bacteria. Swarek leads the squad in the scramble to get the tainted drugs off the streets before an outbreak sweeps the city. Meanwhile, Andy and Marlo are plunged into an intimate decontamination process, forcing Marlo to expose a shocking secret while under quarantine. And Dov and Chloe see their budding romance threatened when Dov suspects Chloe is hiding secrets. |
| 6 | 45 | Skeletons | 2013-07-25 | 60 | The investigation of a missing girl is linked to a possible copycat of one of the squad's most gut-wrenching cases. Detective Luke Callaghan is brought back to 15 Division to help capture the abductor. With the clock ticking, Gail is forced to confront her worst fears in order to help solve the case. Meanwhile, Traci realizes she must move past Jerry's death, and Andy and Sam work together again, coming face to face with their past and the real reason for their breakup. |
| 7 | 46 | Friday the 13th | 2013-08-01 | 60 | The grisly discovery of human bones in a ravine re-opens a 15-year-old missing persons case, and Swarek teams up with his old training officer, Charlie Walsh, in an effort to close the case. But an up-close-and-personal look at Charlie's life makes Swarek think twice about whether he wants to continue in his mentor's footsteps. And a weird night gets even stranger when Chloe and Dov can't agree with how to deal with a witch and her disgruntled client. |
| 8 | 47 | For Better, for Worse | 2013-08-08 | 60 | Everyone at 15 Division is looking forward to celebrating at Frank and Noelle's wedding. But when a casino-bound bus full of seniors citizens is robbed at gunpoint, all bets are off. Meanwhile, the wedding preparations go awry when Traci discovers the bride has disappeared, and Andy's day takes a 180-degree turn when she and Nick share a strangely intimate moment. |
| 9 | 48 | What I Lost | 2013-08-15 | 60 | Chris' reunion with his rookie family takes a shocking turn when his son, Christian, is kidnapped while in Andy and Nick's care. As the squad spreads out to search for the boy, Swarek is confronted with Andy and Nick's budding relationship. As our officers discover clues to the identity of Christian's abductor, Chris is slapped with a stunning revelation that might tear his new family apart. |
| 10 | 49 | You Are Here | 2013-08-22 | 60 | A routine bust of a marijuana grow-op develops into Traci's first homicide case, and Andy, Nick and Gail are forced to work overtime to investigate the unusual murder case. Meanwhile Swarek, Oliver, Chris and Dov are off for a weekend of male bonding and generator repair at Oliver's new cabin. Both Andy and Sam both have something to confess, but is it too little too late for both of them? |
| 11 | 50 | Deception | 2013-08-29 | 60 | When a suspected pedophile is found severely beaten, Andy discovers that Marlo has been carrying out an all-out, unauthorized investigation into the man. Andy and Swarek must scramble to cover for Marlo's unprofessional conduct before she is exposed. Meanwhile, Traci oversees a major drug sweep, assisted by Chloe, Nick, Dov and Gail, but when Sam leaves his post to help Marlo, the operation takes an unexpected turn. |
| 12 | 51 | Under Fire | 2013-09-05 | 60 | Andy and Chloe are blindsided by an unseen shooter when they respond to a routine 911 call. When more shots are fired at a subsequent emergency call, the officers realize that 15 Division is being targeted by someone out for revenge. The clock is ticking as the squad tries to serve and protect, while running down suspects. Meanwhile, Oliver comes face to face with the shooter in a gut-wrenching, life-changing moment. |
| 13 | 52 | You Can See the Stars | 2013-09-12 | 60 | In the wake of violent targeted attacks on 15 Division, Andy, Swarek and their fellow officers begin to piece together a past crime in order to find out what has happened to Oliver Shaw. While the squad is desperately trying to find Oliver, Dov and Wes face off about what's best for Chloe. And as the shooter's plan is finally revealed, it may be too late for some of the officers of 15. |
Season 5
| Episode No. | No. Overall | Title | Airdate | Runtime | Summary |
| --- | --- | --- | --- | --- | --- |
| 1 | 53 | Blink | 2014-05-19 | 60 | In the wake of Frank Best's dismissal, Inspector Jarvis promotes a reluctant Oliver to Acting Staff Sergeant. Today is also the day 15 Division gets a new rookie, Duncan Moore - an infuriating, eager, and connected millennial. Andy is up for the challenge and convinces Oliver to make her Duncan's Training Officer. But she may have acted too quickly. When Andy and Duncan end up as the first responders on a messy downtown homicide at a pawnshop, Andy has to try to show Duncan the ropes, while preventing him from compromising the case, himself, and his fellow officers. Meanwhile, Sam's sister, Sarah, is ready to leave his bedside, but not until she gives Andy some harsh and cautionary words about what to expect in the long run with Sam. |
| 2 | 54 | All by Her Selfie | 2014-05-26 | 60 | In the wake of Frank Best's dismissal, Inspector Jarvis promotes a reluctant Oliver to Acting Staff Sergeant. Today is also the day 15 Division gets a new rookie, Duncan Moore—an infuriating, eager, and connected millennial. Andy is up for the challenge and convinces Oliver to make her Duncan's Training Officer. But she may have acted too quickly… When Andy and Duncan end up as the first responders on a messy downtown homicide at a pawnshop, Andy has to try to show Duncan the ropes, while preventing him from compromising the case, himself, and his fellow officers. |
| 3 | 55 | Heart Breakers, Money Makers | 2014-06-02 | 60 | On the agenda for the day is 'Project Accountability' - a citywide operation to seize all "proceeds of crime" - then get to Fite Nite. The officers of 15 Division are assigned to seize items purchased with money earned illegally - a task no one is excited about. Andy and Nick are sent to an illegal gambling house - which turns out to still be in operation - and they dutifully arrest the homeowner. But after a confession that seems too good to be true, Andy recruits Sam to help her get to the bottom of what's really going on. |
| 4 | 56 | Wanting | 2014-06-09 | 60 | Andy worries that her rookie, Duncan, may not have what it takes to succeed on the job. But her fears get pushed aside when they discover a man found shot in a stairwell at a dodgy apartment building - leading to the discovery of an executed gang leader in a nearby apartment. Now, it's all hands on deck at 15 Division to stop a potential gang war from breaking out. Andy and Duncan find themselves alone with the one witness who can tie the killers to the crime, and in a life-and-death moment with a 12-year old witness, Andy may regret giving her rookie so many chances. Meanwhile, Gail follows up on another victim of the tenement shootings - a woman that took a stray bullet in the laundry room - only to make a harrowing discovery that will shake Gail to her core. |
| 5 | 57 | Going Under | 2014-06-16 | 60 | After tracking a handgun found at a frat house brawl, 15 Division decides to go undercover at the club-land bar that's supplying the illegal handguns. During the undercover operation, Dov can't help but notice Chris's jumpy, nervous behavior - and when Chris goes to extreme lengths to ensure a specific drug dealer walks away without charge, Dov is left wondering just what exactly is going on with his friend. Meanwhile, Andy is devastated to learn that allegations made by her flamed-out rookie, Duncan, means she has to sit out the night's activities. Andy offers to help Sam with his missing person's case, which then takes a dark and unfortunate turn. |
| 6 | 58 | Two Truths and a Lie | 2014-06-23 | 60 | After the grim discovery of a missing man's body in the trunk of his car, 15 Division must try to find out what happened to Brian Gowdy - a high school teacher with no apparent enemies. While trying to track down their prime suspect, Andy and Sam go on the road to interview a list of prison inmates, leading them to someone with a surprising connection to Sam. Meanwhile, back at 15 Division, Traci leads the investigation and realizes they may have the wrong suspect. |
| 7 | 59 | Deal with the Devil | 2014-07-09 | 60 | Despite a generous offer from Inspector John Jarvis, Oliver isn't interested in extending his contract as Acting Staff Sergeant. He's thrilled to be going back to the street. But Oliver's day takes a serious turn for the worse when his daughter Izzy shows up unannounced at the station, and when he learns Professional Standards is arriving early for Duncan's dismissal hearing. Oliver and Andy do some crash-course prep, but both are rendered speechless when Duncan presents incriminating new evidence against Andy. Cornered, Oliver finds himself making the exact kind of professional deal he never thought he would be capable of making. |
| 8 | 60 | Exit Strategy | 2014-07-16 | 60 | Following Dov's discovery of Chris's cocaine problem, Chris seems to have gotten back on the right track. But while working a residential home invasion case, Dov realizes that Chris might not be ready to change after all. Meanwhile, back at the station, Steve informs Traci that he's about to raid an illegal gambling den where her ex-husband is a regular. Both Traci and Dov must make decisions that will greatly affect the people closest to them. |
| 9 | 61 | Moving Day | 2014-07-23 | 60 | The officers of 15 Division have been assigned a thankless task: "helping" tenants move out of a condemned subsidized-housing complex and into a neighboring building. While checking on an empty unit, Andy and Chloe find a man who has been tortured and beaten unconscious, leading to the discovery of a ruthless criminal operation. Meanwhile, Nick and Gail arrest a pair of teenage siblings with secrets of their own, forcing Nick to divulge some of the darker truths of his own past. |
| 10 | 62 | Fragments | 2014-07-30 | 60 | With a car-bomber still on the loose, the officers of 15 Division work frantically to track down the suspect while trying to figure out if more bombs have been planted around the city. Just when it feels like the worst is over, a bomb goes off in the evidence room of the station - with Andy McNally inside. But the violence - and the surprises - aren't over, leaving Sam Swarek dumbfounded. |
| 11 | 63 | Everlasting | 2014-08-06 | 60 | Following Dov's discovery of Chris's cocaine problem, Chris seems to have gotten on the right track. He's going to meetings, he's clean as a whistle—and he sure as hell doesn't need a babysitter. But while working a residential home invasion case, Dov discovers that Chris might not be ready to change after all. Back at the station, Steve lets Traci know that he is about to raid an illegal poker house where her ex, Dex, is a regular. With Traci's custody battle heating up, she knows Dex's arrest would end it once and for all; but does she really want Leo's father to end up in prison? |
Season 6
| Episode No. | No. Overall | Title | Airdate | Runtime | Summary |
| --- | --- | --- | --- | --- | --- |
| 1 | 64 | Open Windows | 2015-05-21 | 60 | Andy and Sam return to work; Andy is attacked at Traci's place and Sex Crimes Unit tries to take over the case. |
| 2 | 65 | Perfect Family | 2015-05-28 | 60 | Andy and Traci deal with a missing person case and Dov and Marlo dig deeper into the Division Bombing. Chris is trying to keep his secret while Andy is dealing with the heart breaking news. |
| 3 | 66 | Uprising | 2015-06-04 | 60 | A riot erupts at an over-capacity women's correctional facility while Andy, Juliet, Nick and Gail are there to transfer inmates; a dangerous prisoner is desperate to prove her innocence to a trapped Andy and Juliet. |
| 4 | 67 | Letting Go | 2015-06-11 | 60 | Nick receives new information on his tragic past, and goes off the grid to track someone down; Nick is forced to tell Juliet about his secrets. |
| 5 | 68 | A Real Gentleman | 2015-06-18 | 60 | Traci is taken before her first raid, and 15 Division has a couple of suspects to look into. While they scramble to find her, Traci works an escape from her angle. |
| 6 | 69 | Home Run | 2015-06-24 | 60 | A drive-by shooting occurs at a community-outreach baseball game where Gail is trying to impress the woman who decides whether she is suitable to adopt Sophie; Sam plans a getaway with Andy. |
| 7 | 70 | Best Man | 2015-07-01 | 60 | Andy and Sam are shocked to learn that Oliver is the prime suspect in Internal Affair's corruption investigation and they must find a missing explosives dealer to clear Oliver's name. |
| 8 | 71 | Integrity Test | 2015-07-08 | 60 | Andy, Dov, Gail and Nick undertake a risky plan; Traci shadows Steve Peck, hoping to calm her fears about his involvement in the bombing. |
| 9 | 72 | Ninety Degrees | 2015-07-15 | 60 | 15 Division tries to move past the scandal as a heat wave hits and Jarvis opens the doors to the public as a cooling station. Meanwhile, Andy and Marlo go looking for a missing woman and Oliver returns to work as a beat cop. |
| 10 | 73 | Breaking Up the Band | 2015-07-22 | 60 | Dov and Andy cover a music festival where a girl ends up dead due to drugs. Gail goes to court and is unsure whether lying for her brother is the right thing to do. Nick gives Juliet another chance. |
| 11 | 74 | 74 Epiphanies | 2015-07-29 | 60 | On their wedding day, Andy has her car stolen on her way to the church, while Sam gets an uninvited guest. |
Series Cast
| | | | |
| --- | --- | --- | --- |
| | Missy Peregrym | as Officer Andy McNally | |
| | Enuka Okuma | as Detective Traci Nash | |
| | Ben Bass | as Detective Sam Swarek | |
| | Matt Gordon | as Sergeant Oliver Shaw | |
| | Charlotte Sullivan | as Officer Gail Peck | |
| | Gregory Smith | as Officer Dov Epstein | |
| | Peter Mooney | as Officer Nick Collins | |
| | Travis Milne | as Officer Chris Diaz | |
| | Priscilla Faia | as Officer Chloe Price | |
| | Lyriq Bent | as Sergeant Frank Best | |
| | Rachael Ancheril | as Senior Officer Marlo Cruz | |
| | Eric Johnson | as Detective Luke Callaghan | |
| | Melanie Nicholls-King | as Training Officer Noelle Williams | |
| | Noam Jenkins | as Detective Jerry Barber | |
| | Aidan Devine | as Sergeant Boyko | |
| | Camille Sullivan | as Detective Jo Rosati | |
Series Crew
| | Position | Name |
| --- | --- | --- |
| | Executive Producer | John Morayniss |
| | Consulting Producer | Aubrey Nealon |
| | Co-Executive Producer | Russ Cochrane |
| | Executive Producer | Russ Cochrane |
| | Supervising Producer | Russ Cochrane |
| | Executive Producer | Noreen Halpern |
| | Co-Executive Producer | Sean Reycraft |
| | Co-Executive Producer | Morwyn Brebner |
| | Creator | Morwyn Brebner |
| | Executive Producer | David Wellington |
| | Executive Producer | Ilana Frank |
| | Supervising Producer | Greg Nelson |
| | Co-Executive Producer | Sherry White |
| | Consulting Producer | Sherry White |
| | Consulting Producer | John Krizanc |
| | Co-Executive Producer | Noelle Carbone |
| | Consulting Producer | Noelle Carbone |
| | Associate Producer | Sonia Hosko |
| | Creator | Tassie Cameron |
| | Executive Producer | Tassie Cameron |
| | Co-Executive Producer | Ellen Vanstone |
| | Creator | Ellen Vanstone |
| | Supervising Producer | Matt MacLennan |
| | Co-Producer | Armand Leo |
| | Consulting Producer | Adriana Maggs |
| | Consulting Producer | Ley Lukins |
| | Consulting Producer | Adam Barken |
Related News
TVMaze