They may not be the brightest monkeys in the universe, but they're certainly the most entertaining. Rocket Monkeys introduces the world to brothers Gus and Wally, two inept monkeys who spend their days wreaking havoc on an intergalactic scale. Featuring voice work by some of Canada's brightest comedy stars, including Mark McKinney (voice of Lord Peel), Seán Cullen (voice of Gus) and introducing Mark Edwards (voice of Wally), Rocket Monkeys explores the bizarre and hilarious cosmic exploits of primate siblings Gus and Wally. Inexplicably charged with carrying out all kinds of important missions, the brothers tend to cause more intergalactic calamity than they could ever prevent. Luckily they have plenty of help from YAY-OK, their dashing and devoted (if slightly outdated) robot.
Series Overview
Rating
imDb Rating: 3.3 (391 Votes)
Metascore: N/A
Plot
When battling rogue black holes, vengeful aliens, criminal masterminds, and rifts in the evil dimension, the universe turns to its bravest and brightest to save the day. When those guys are...
Details
Rated: TV-Y7
Released: N/A
Runtime: 22 min
Genre: Animation, Adventure, Comedy, Family, Sci-Fi
Director: N/A
Writer: N/A
Actors: Mark Robert Edwards, Seán Cullen, David Berni
Language: English, Japanese
Country: Canada
Awards: 3 wins & 4 nominations.
Total Seasons: 3
Previous Episode
Gus Gus Wally; Squidland
Episode 2x37; Apr 23, 2016
Wally is the odd monkey out when the ship flies through a dimensional hoop; Gus and Wally can't wait to go to Nefarious' new and highly suspicious amusement park.
Previous Episodes 2x37: Gus Gus Wally; Squidland 2x36: Searching For Squamitch; Monkey in the Mirror 2x35: Rocket Monkeys Classic Extravagant St. Patrick's Day Fun Special Episode 2x34: Rod Monkeys 2x33: Laugh Times 2x32: Monkey Business 2x31: Bro! 2x30: Yay O'Clock 2x29: Pool Party Planet

View All Episodes
Recent News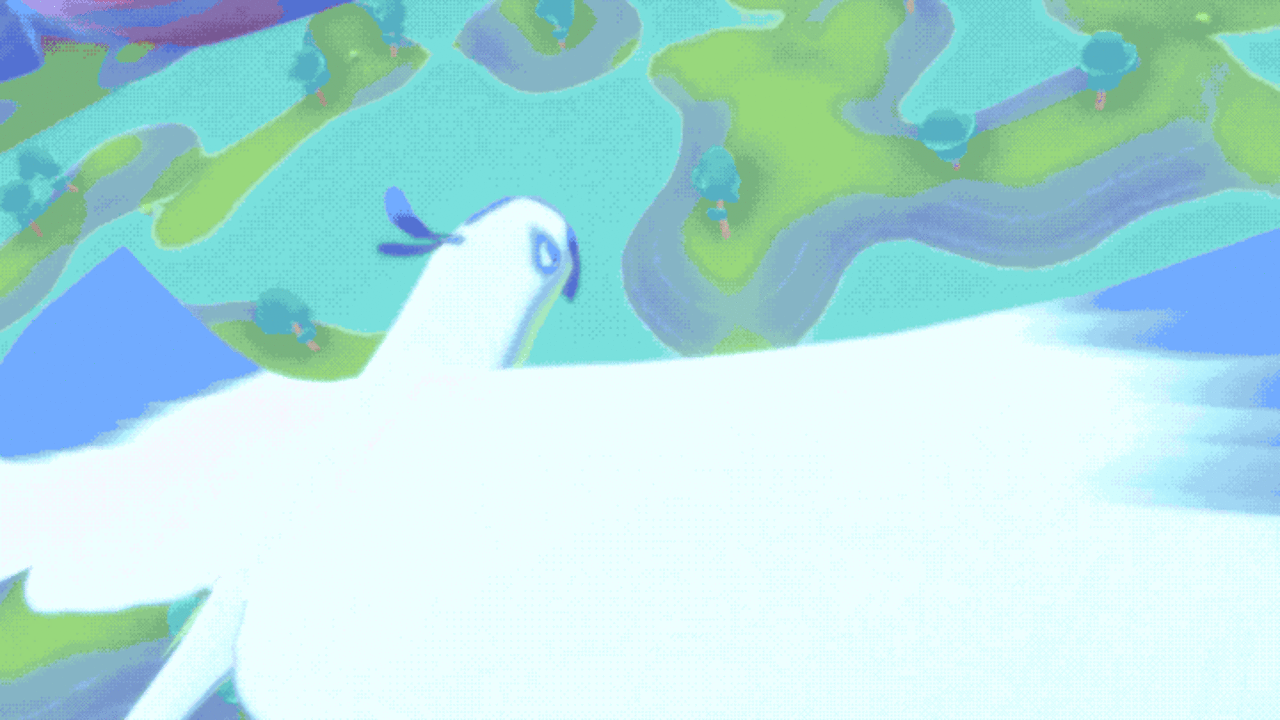 Try a free game that demonstrates Google's latest UI tech
'Headed South' is a beautiful experience, but it's also a demonstration that one of Google's most experimental technologies is still just an experiment. Google's Pixel 4 phone gives up on a lot of what made the Pixel line great. At least in my personal opinio…
via NewsAPI
View More Related News
Skip to:
Season 1
| Episode No. | No. Overall | Title | Airdate | Runtime | Summary |
| --- | --- | --- | --- | --- | --- |
| 1 | 1 | I Am Not a Banana! | 2013-01-10 | 15 | |
| 2 | 2 | Scare-Larious | 2013-01-10 | 15 | |
| 3 | 3 | Inspection Day | 2013-01-17 | 15 | |
| 4 | 4 | Tail Fail | 2013-01-17 | 15 | |
| 5 | 5 | Bro to Bro | 2013-01-24 | 15 | |
| 6 | 6 | Trick or Trixie | 2013-01-24 | 15 | |
| 7 | 7 | My Dad-Bot the Doom-Bot | 2013-01-31 | 15 | |
| 8 | 8 | Monkey Mitts | 2013-01-31 | 15 | |
| 9 | 9 | Not Lord Peel | 2013-02-07 | 15 | |
| 10 | 10 | Once Upon a Monkey | 2013-02-07 | 15 | |
| 11 | 11 | Love On the Run | 2013-02-14 | 15 | |
| 12 | 12 | Monkey Hearts | 2013-02-14 | 15 | |
| 13 | 13 | Tail of the Unexpected | 2013-02-21 | 15 | |
| 14 | 14 | Golden Nugglets | 2013-02-21 | 15 | |
| 15 | 15 | Zombie Bananas | 2013-02-28 | 15 | |
| 16 | 16 | I'm YAY-OK You're Not YAY-OK | 2013-02-28 | 15 | |
| 17 | 17 | When Garbage Revolts | 2013-03-07 | 15 | |
| 18 | 18 | Monkeys vs. Gorillas | 2013-03-07 | 15 | |
| 19 | 19 | B.A.L.L. | 2013-03-21 | 15 | |
| 20 | 20 | Ukulele Wally | 2013-03-21 | 15 | |
| 21 | 21 | Princess Nefarious | 2013-03-28 | 15 | |
| 22 | 22 | Home on the Strange | 2013-03-28 | 15 | |
| 23 | 23 | Space Out! | 2013-04-04 | 15 | |
| 24 | 24 | Monkey See, Monkey Do Better | 2013-04-04 | 15 | |
| 25 | 25 | Bro or Joel | 2013-04-11 | 15 | |
| 26 | 26 | There's No Business Like Monkey Business | 2013-04-11 | 15 | |
| 27 | 27 | The Peel Who Stole Christmas | 2013-12-12 | 15 | |
| 28 | 28 | Ships, Trips and Worm Holes | 2013-12-12 | 15 | |
| 29 | 29 | Banana Ghosts | 2014-01-08 | 15 | |
| 30 | 30 | One and a Half Friends | 2014-01-08 | 15 | |
| 31 | 31 | Robot Plague | 2014-01-15 | 15 | |
| 32 | 32 | May the Best Monkey Win | 2014-01-15 | 15 | |
| 33 | 33 | The Chimpsky Dimension | 2014-01-22 | 15 | |
| 34 | 34 | License to Monkey Around | 2014-01-22 | 15 | |
| 35 | 35 | My Bully Bot | 2014-01-29 | 15 | |
| 36 | 36 | Switch Day | 2014-01-29 | 15 | |
| 37 | 37 | Flearoy | 2014-02-05 | 15 | |
| 38 | 38 | The Inventor | 2014-02-05 | 15 | |
| 39 | 39 | Planet Party | 2014-02-12 | 15 | |
| 40 | 40 | Spacey Cake | 2014-02-12 | 15 | |
| 41 | 41 | Welcome to the Inky Mart | 2014-02-26 | 15 | |
| 42 | 42 | Eggs and Breakin | 2014-02-26 | 15 | |
| 43 | 43 | Robo Butler | 2014-03-05 | 15 | |
| 44 | 44 | Teeny Weeny Pinky Winky | 2014-03-05 | 15 | |
| 45 | 45 | Squidsgiving | 2014-03-12 | 15 | |
| 46 | 46 | Rocket Mommy | 2014-03-12 | 15 | |
| 47 | 47 | Big Bro Rules | 2014-03-19 | 15 | |
| 48 | 48 | Monkey Too Young | 2014-03-19 | 15 | |
| 49 | 49 | Sidekicked | 2014-03-26 | 15 | |
| 50 | 50 | Wedding Smashers | 2014-03-26 | 15 | |
| 51 | 51 | Happy Gus Day | 2014-04-02 | 15 | |
| 52 | 52 | Monkey Proof | 2014-04-02 | 15 | |
Season 2
| Episode No. | No. Overall | Title | Airdate | Runtime | Summary |
| --- | --- | --- | --- | --- | --- |
| 1 | 53 | Monkey-Itis | 2014-11-05 | 15 | Wally thinks that Gus has a rare disease and will die. |
| 2 | 54 | Deep Space Disco | 2014-11-05 | 15 | Gus and Wally create a disco rocket ship. |
| 3 | 55 | Hot to Bot | 2014-11-12 | 15 | Yay-OK's ex-girlfriend Belindor, returns for revenge. |
| 4 | 56 | Smell Monkey Smell | 2014-11-12 | 15 | Gus and Wally create a horrible scent. |
| 5 | 57 | Always a Monkey, Never a Bride | 2014-11-19 | 15 | Monkevil must marry a giant insect beast. |
| 6 | 58 | Going Bananas | 2014-11-19 | 15 | Wally and Gus win a vacation. |
| 7 | 59 | Monkey's Best Friend | 2014-11-26 | 15 | Nefarious, disguises as Gus's pet octopus Inky, to get into the rocket. |
| 8 | 60 | Dude, Where's My Dad? | 2014-11-26 | 15 | The monkeys are thrilled to meet their dad. |
| 9 | 61 | The Doctor Is Out | 2014-12-03 | 15 | Chimpsky loses his job. |
| 10 | 62 | Destroy All Bananas | 2014-12-03 | 15 | Lord Peel attempts to get monkeys to hate bananas. |
| 11 | 63 | Three Wild & Crazy Monkeys | 2014-12-10 | 15 | Gus and Wally threaten the career of an old classmate. |
| 12 | 64 | OK Baby Yay | 2014-12-10 | 15 | It's Robot Appreciation Day, and Wally and Gus celebrate. |
| 13 | 65 | Sharing Is Caring | 2015-01-08 | 15 | After Yay-OK admonishes the monkeys, they try to out-share each other. |
| 14 | 66 | Mega Gamgam | 2015-01-08 | 15 | Gus and Wally are supposed to be taking care of their Gamgam. |
| 15 | 67 | Rock On | 2015-01-15 | 15 | Wally is able to coax music from a rock. |
| 16 | 68 | Thunderbot | 2015-01-15 | 15 | Gamester X discovers that Yay-OK was the star of "Thunderbot." |
| 17 | 69 | I Am a Banana | 2015-01-22 | 15 | Lord Peel admits he's a banana. |
| 18 | 70 | Day of the Doodah | 2015-01-22 | 15 | |
| 19 | 71 | Wally Day | 2015-01-29 | 15 | Nefarious shares Wally's birthday date. |
| 20 | 72 | Monkey Trial | 2015-01-29 | 15 | |
| 21 | 73 | Franken-Banana | 2015-02-05 | 15 | Lord Peel finds a way to ruin Halloween. |
| 22 | 74 | Attack of the Werebot | 2015-02-05 | 15 | Gus wants to prove to Yay-OK that the Werebot exists. |
| 23 | 75 | The Tattler | 2015-02-12 | 15 | Someone on the ship is tattling. |
| 24 | 76 | The Button | 2015-02-12 | 15 | Gus and Wally's plans to see a 4D movie are thwarted. |
| 25 | 77 | Bananarchy | 2015-02-26 | 15 | Gus and Wally go to Banana Court. |
| 26 | 78 | The Boom-Boom Tree | 2015-02-26 | 15 | The monkeys find a tree with deadly explosive bananas. |
| 27 | 79 | Rocket Monkeys Special: Terrors and Tiaras | 2015-10-25 | 15 | All the agents are going missing, Wally and Gus have to find out why in this 40 min special. |
| 28 | 80 | Summertime in Space | 2015-11-05 | 15 | Wally and Gus take Yay-OK and Inky to the Intergalactic Local Swimming Pool, not aware that Lord Peel is there. |
| 29 | 81 | Pool Party Planet | 2015-11-05 | 15 | Wally and Gus go to Spacey Summer Camp. |
| 30 | 82 | Yay O'Clock | 2015-11-12 | 15 | It's time for Yay-OK to recharge his batteries,but his attempts are thwarted when Wally and Gus want him to play with them. |
| 31 | 83 | Bro! | 2015-11-12 | 15 | Wally and Gus think that one of them broke Yay-OK, so they have a "bro trial" to see who broke him. |
| 32 | 84 | Monkey Business | 2015-11-19 | 15 | The rocket monkey's father visits. |
| 33 | 85 | Laugh Times | 2015-11-19 | 15 | When Yay-OK tells the monkeys a hilarious joke, they start laughing for eternity and get laugh-itis, a serious rare disease, so Yay-OK and Inky must travel to the one and only Laughmaster. |
| 34 | 86 | Rod Monkeys | 2016-03-17 | 15 | The monkeys go fishing on a dangerous aquatic planet. |
| 35 | 87 | Rocket Monkeys Classic Extravagant St. Patrick's Day Fun Special Episode | 2016-03-17 | 15 | In this special, It appears that YAY-OK has bad luck, so the monkeys go to the wishing planet to see if they can give him good luck. |
| 36 | 88 | Searching For Squamitch; Monkey in the Mirror | 2016-04-16 | 30 | The monkeys think that Lord Peel is the reclusive Squamitch while camping; Gus and Wally are determined to differentiate themselves. |
| 37 | 89 | Gus Gus Wally; Squidland | 2016-04-23 | 30 | Wally is the odd monkey out when the ship flies through a dimensional hoop; Gus and Wally can't wait to go to Nefarious' new and highly suspicious amusement park. |
Season 3
| Episode No. | No. Overall | Title | Airdate | Runtime | Summary |
| --- | --- | --- | --- | --- | --- |
Related News
TVMaze