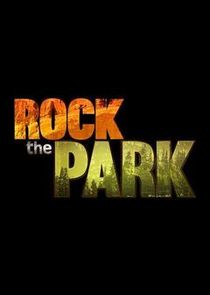 Rock the Park taps into America's love affair with our national parks. Our hosts, Jack Steward and Colton Smith, have made it their life's mission to explore every national park in this country. In the process, they come face to face with nature and push their physical limits as they go off the beaten path to discover some of the most awe-inspiring places on earth. The series is designed to inspire other Americans to seek adventure in the national parks.
Series Overview
Rating
imDb Rating: 8.4 (99 Votes)
Metascore: N/A
Plot
The hosts take the audience to visit America's National parks as they get up close and personal with nature and explore the beauty of these national treasures.
Details
Rated: TV-G
Released: 04 Oct 2014
Runtime: N/A
Genre: Family
Director: N/A
Writer: N/A
Actors: Colton Smith, Jack Steward
Language: English
Country: USA
Awards: 2 wins & 1 nomination.
Total Seasons: 5
Previous Episode
Best of Florida Adventures
Episode 6x25; May 23, 2020
Previous Episodes 6x25: Best of Florida Adventures 6x24: Best of National Forests 6x23: Best of K9 Adventures 6x22: Los Angeles: From Surf to Snow 6x21: Petrified Forest National Park 6x20: Big Cypress National Preserve 6x19: Crystal River Preserve State Park 6x18: Florida Keys National Marine Sanctuary 6x17: Gold Butte National Monument

View All Episodes
Recent News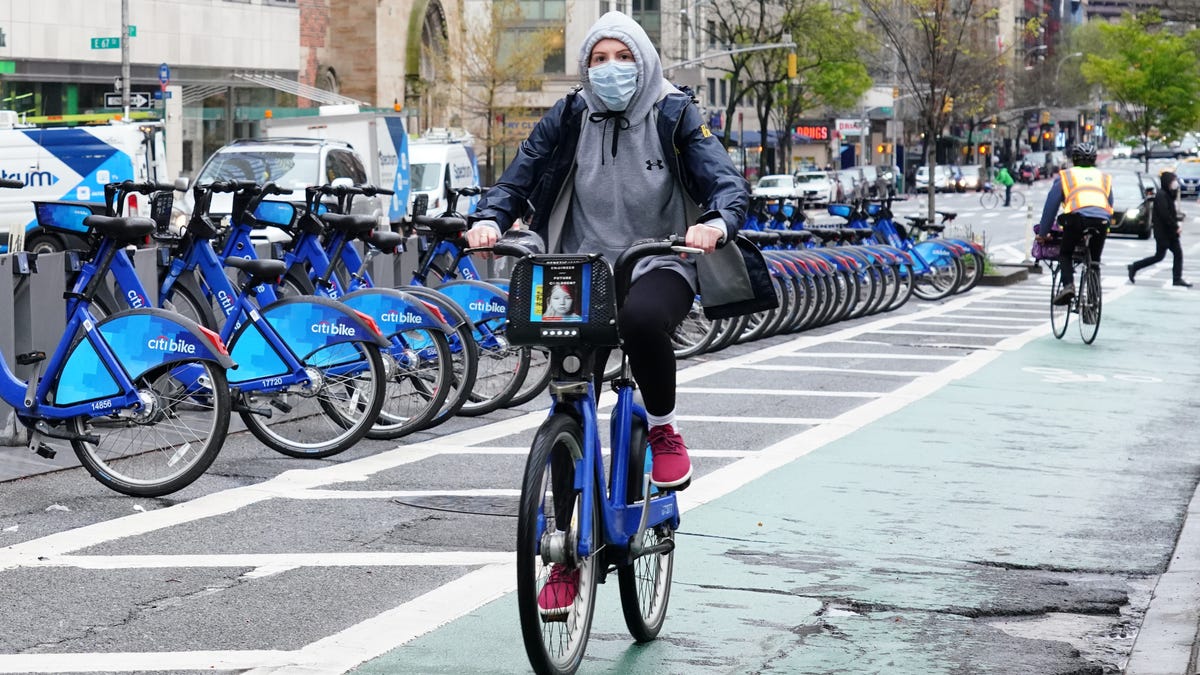 What Weird Shit Are You Seeing Outside?
While lockdowns remain in effect in many states, health officials still say outdoor exercise is a good way to stretch those legs and shake off some cabin fever. I've been religiously walking and running—while maintaining the appropriate distance, of course—an…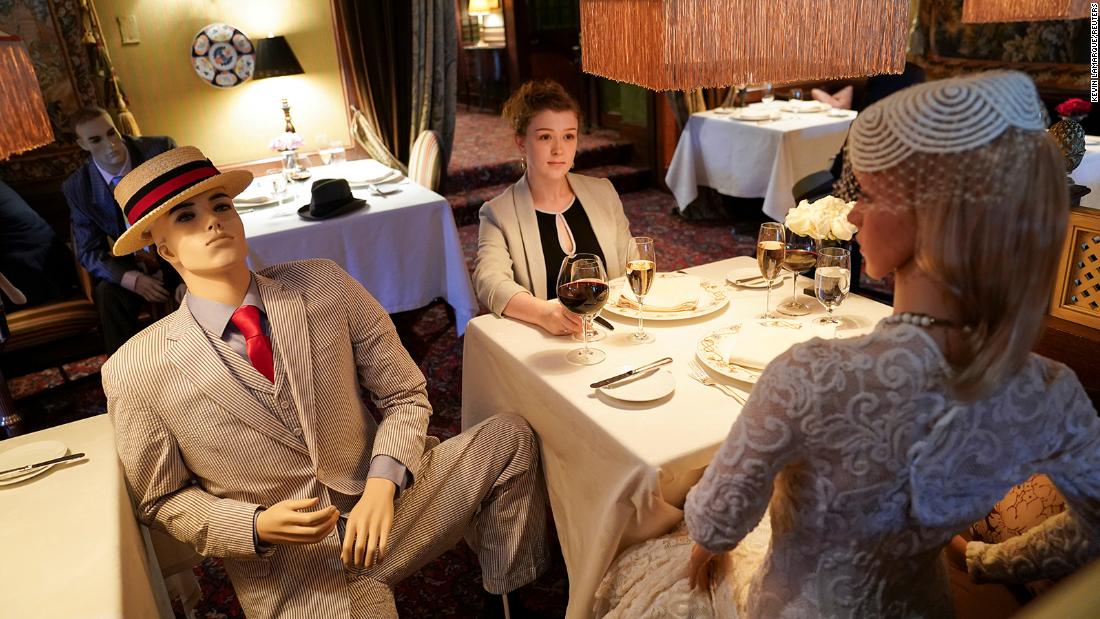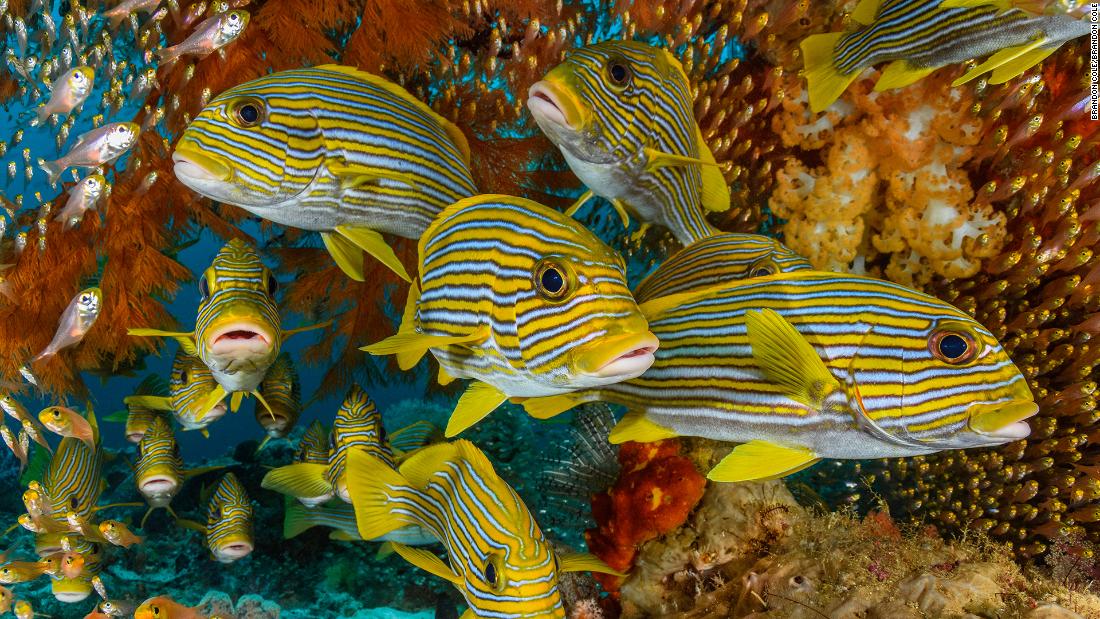 World's most epic scuba diving destinations
If only salt water -- sweat, tears and the sea -- really was the cure for everything, as Danish author Isak Dinesen once said. Unfortunately, there's no cure-all for now, but you can start dreaming about where you'll dive in when the world becomes a little sa…
via NewsAPI
View More Related News
Skip to:
Season 1
| Episode No. | No. Overall | Title | Airdate | Runtime | Summary |
| --- | --- | --- | --- | --- | --- |
| 1 | 1 | Katmai: Where the Bears Are | 2014-10-04 | 30 | |
| 2 | 2 | Glacier Bay: White Thunder | 2014-10-11 | 30 | |
| 3 | 3 | North Cascades: Life on the Edge | 2014-10-18 | 30 | |
| 4 | 4 | Olympic: Obstacles and Animals | 2014-10-25 | 30 | |
| 5 | 5 | Katmai: Journey to the Volcano | 2014-11-01 | 30 | |
| 6 | 6 | Voyageurs: Living Off the Land | 2014-11-08 | 30 | |
| 7 | 7 | Glacier National Park: Rocky Mountain High | 2014-11-15 | 30 | |
| 8 | 8 | Glacier National Park: Bears, Big Horns & Glaciers | 2014-11-22 | 30 | |
| 9 | 9 | Shenandoah: Climbing Virginia Rocks | 2015-01-10 | 30 | |
| 10 | 10 | Mammoth Cave: All About the Bats | 2015-01-17 | 30 | |
| 11 | 11 | Zion: Red Rock Canyons High and Narrow | 2015-01-23 | 30 | |
| 12 | 12 | Bryce Canyon: Horses, Hoodoos and Mud Water | 2015-01-31 | 30 | |
| 13 | 13 | Yellowstone National Park: Hot Spots and Wildlife | 2015-02-07 | 30 | |
| 14 | 14 | Yellowstone: Old Park, New Views | 2015-02-14 | 30 | |
| 15 | 15 | Sequoia: In the Land of Giants | 2015-02-21 | 30 | |
| 16 | 16 | Death Valley: Destination Desert | 2015-04-04 | 30 | |
| 17 | 17 | Joshua Tree: The Climber's Paradise | 2015-04-11 | 30 | |
| 18 | 18 | Haleakala: In the House of the Sun | 2015-04-18 | 30 | |
| 19 | 19 | Hawai'i Volcanoes: Trekking Mauna Loa | 2015-04-25 | 30 | |
| 20 | 20 | Everglades: Slough Slogging & Sea Kayaking | 2015-05-02 | 30 | |
| 21 | 21 | Pictured Rocks: Sleds and Snow Beds | 2015-05-09 | 30 | |
Season 2
| Episode No. | No. Overall | Title | Airdate | Runtime | Summary |
| --- | --- | --- | --- | --- | --- |
| 1 | 22 | Cumberland: Island Animal Encounters | 2015-10-03 | 30 | One of the last undeveloped beaches on the Atlantic coast is home to a lot of wildlife, including manatees, manta rays, alligators, and wild horses. |
| 2 | 23 | Dry Tortugas: Fort Finds and Deep Dives | 2015-10-10 | 30 | Dry Tortugas National Park; one of the largest coral reefs in the world; stingrays, goliath grouper and nurse sharks. |
| 3 | 24 | Great Smoky: Big, Tiny & Slimy | 2015-10-17 | 30 | Black bears; tiny creatures under rocks; a hike to the top of a Smoky Mountain peak. |
| 4 | 25 | Padre Island: Keeping Up with the Kemp's Ridleys | 2015-10-24 | 30 | Wind surfing; endangered sea turtles hatch. |
| 5 | 26 | Apostle Islands: Sunken Ships and Carved Caves | 2015-10-31 | 30 | Iconic sea caves carved into the cliffs of Lake Superior; a 100-year-old shipwreck. |
| 6 | 27 | Glacier National Park: Grizzly Bears and Rough Rapids | 2015-11-07 | 30 | Jack Hanna joins the guys on a hike through bear country; a good look at a grizzly; taking on rough white-water rapids. |
| 7 | 28 | Aniakchak; Wicked Whitewater | 2015-11-14 | 30 | Riding the white water in Alaska's Aniakchak National Monument. |
| 8 | 29 | Denali: What Lies Beneath | 2015-11-21 | 30 | Traversing a crevasse-laden glacier to take on an Alaskan peak in Denali National Park. |
| 9 | 30 | Craters of the Moon | 2016-01-16 | 30 | Exploring lava caves and cinder buttes in what may be the strangest 75 square miles in North America, in Idaho. |
| 10 | 31 | Denali: The Big Five | 2016-01-23 | 30 | Hoping to spot all of Denali's big five; sled dogs and pups in training. |
| 11 | 32 | Mount Rainier: Man Against Mountain | 2016-01-30 | 30 | U.S. Secretary of the Interior Sally Jewell hikes up Mount Rainier. |
| 12 | 33 | Grand Teton: Climbing in Grand Exposure | 2016-02-06 | 30 | Climbing the Grand in Grand Teton National Park. |
| 13 | 34 | Rocky Mountain High: Ridin' High | 2016-02-13 | 30 | The Rockies by hoof and by foot; rock-climbing a rock formation called the Twin Owls. |
| 14 | 35 | Capitol Reef: Cliffs, Canyons and Culture | 2016-02-20 | 30 | Capitol Reef National Park in Utah; the history of the first settlers. |
| 15 | 36 | Acadia: Boulders and the Bay | 2016-02-27 | 30 | Colton and Jack head to Maine's Rocky Coast for a taste of Acadia National Park. |
| 16 | 37 | South Dakota: Road Trip | 2016-03-05 | 30 | Custer State Park; Jewell Cave; Badlands National Park. |
| 17 | 38 | Big Bend: Bend But Don't Break | 2016-03-12 | 30 | Texas: rattlesnakes, intense heat and the Rio Grande's Rock Slide. |
| 18 | 39 | St. Croix: Into the Abyss | 2016-04-02 | 30 | A bioluminescent bay; a wall dive into the abyss. |
| 19 | 40 | Virgin Islands National Park | 2016-04-09 | 30 | St. John, the U.S. Virgin Islands; a night scuba dive. |
| 20 | 41 | Great Basin: Top to Bottom Extremes | 2016-04-16 | 30 | Trekking up the tallest peak in Great Basin National Park; a wild caving mission. |
| 21 | 42 | Yosemite: Uphills and Down Falls | 2016-04-23 | 30 | Yosemite National Park in California; reducing trash going to landfill. |
| 22 | 43 | Best of Wildlife: Big & Small | 2016-04-30 | 30 | Grizzly bears; bison; salamanders; baby sea turtles. |
| 23 | 44 | Best of Water Adventures | 2016-05-07 | 30 | Shooting rapids; diving deep; kayaking caves; climbing ice. |
| 24 | 45 | Best of Extreme Landscapes | 2016-05-14 | 30 | A look back at Jack and Colton's greatest adventures and the varied landscapes of the national parks. |
| 25 | 46 | Best of California National Parks | 2016-05-21 | 30 | Whale-watching; surfing; the Chasm of Doom. |
| 26 | 47 | Yellowstone: Fire and Ice | 2016-05-28 | 30 | A winter adventure in the Yellowstone National Park. |
Season 3
| Episode No. | No. Overall | Title | Airdate | Runtime | Summary |
| --- | --- | --- | --- | --- | --- |
| 1 | 48 | Channel Islands National Park | 2016-10-01 | 30 | |
| 2 | 49 | Black Canyon National Park | 2016-10-08 | 30 | |
| 3 | 50 | Dinosaur National Monument | 2016-10-15 | 30 | |
| 4 | 51 | Theodore Roosevelt National Park | 2016-10-22 | 30 | |
| 5 | 52 | Denali: Gold, Bears & Bike Rides | 2016-10-29 | 30 | |
| 6 | 53 | Wrangell-St. Elias: Trekking Glaciers | 2016-11-05 | 30 | |
| 7 | 54 | Wrangell-St. Elias: Backpacking the Wrangell Mountains | 2016-11-12 | 30 | |
| 8 | 55 | Carlsbad Caverns National Park | 2016-11-19 | 30 | |
| 9 | 56 | Deschutes National Forest | 2017-01-14 | 30 | |
| 10 | 57 | Gates of the Arctic National Park | 2017-01-21 | 30 | |
| 11 | 58 | Mount St. Helens | 2017-01-28 | 30 | |
| 12 | 59 | Lassen Volcanic National Park | 2017-02-04 | 30 | |
| 13 | 60 | The Jarbidge Wilderness | 2017-02-11 | 30 | |
| 14 | 61 | New Mexico and Texas Roadtrip | 2017-02-18 | 30 | |
| 15 | 62 | Washington, DC | 2017-02-25 | 30 | |
| 16 | 63 | Mojave National Preserve | 2017-03-04 | 30 | |
| 17 | 64 | Virginia: From Coast to Cliffs | 2017-03-11 | 30 | |
| 18 | 65 | Return to Death Valley | 2017-04-01 | 30 | |
| 19 | 66 | Best of Island Adventures | 2017-04-08 | 30 | |
| 20 | 67 | Best of Frozen Landscapes | 2017-04-15 | 30 | |
| 21 | 68 | Best of Coast to Coast | 2017-04-22 | 30 | |
| 22 | 69 | Best of Wildlife: Close Encounters | 2017-04-29 | 30 | |
| 23 | 70 | Okinawa, Japan | 2017-05-06 | 30 | |
| 24 | 71 | Irimote-Ishigaki National Park | 2017-05-13 | 30 | |
| 25 | 72 | Mt. Baker Snoqualmie National Forest | 2017-05-20 | 30 | |
| 26 | 73 | Grand Teton: Avalanches and Alpine Skiing | 2017-05-27 | 30 | |
Season 4
| Episode No. | No. Overall | Title | Airdate | Runtime | Summary |
| --- | --- | --- | --- | --- | --- |
| 1 | 74 | New River Gorge National River | 2017-10-07 | 30 | |
| 2 | 75 | NYC: National Parks of New York Harbor | 2017-10-14 | 30 | |
| 3 | 76 | Biscayne National Park | 2017-10-21 | 30 | |
| 4 | 77 | Glacier: Back in Big Sky Country | 2017-10-28 | 30 | |
| 5 | 78 | Jasper National Park | 2017-11-04 | 30 | |
| 6 | 79 | Churchill, Canada | 2017-11-11 | 30 | |
| 7 | 80 | Coconino National Forest | 2017-11-18 | 30 | |
| 8 | 81 | Katmai: Return To The Valley of 10,000 Smokes | 2017-11-25 | 30 | |
| 9 | 82 | Bears Ears National Monument | 2018-01-20 | 30 | |
| 10 | 83 | San Juan National Forest | 2018-01-27 | 30 | |
| 11 | 84 | White Mountain National Forest | 2018-02-03 | 30 | |
| 12 | 85 | Devils Tower National Monument | 2018-02-10 | 30 | |
| 13 | 86 | Santa Fe National Forest | 2018-02-17 | 30 | |
| 14 | 87 | Florida Parks: Hurricane Recovery | 2018-02-24 | 30 | |
| 15 | 88 | Best of Caves | 2018-03-03 | 30 | |
| 16 | 89 | Cayman Islands | 2018-03-10 | 30 | |
| 17 | 90 | Jean Lafitte National Historical Park | 2018-03-17 | 30 | |
| 18 | 91 | Best of Rivers and Waterfalls | 2018-04-07 | 30 | |
| 19 | 92 | Best of Conservation | 2018-04-14 | 30 | |
| 20 | 93 | Best of the Rockies | 2018-04-21 | 30 | |
| 21 | 94 | Northern California | 2018-04-28 | 30 | |
| 22 | 95 | Grand Canyon National Park: Rim to Rim | 2018-05-05 | 30 | |
| 23 | 96 | Denali: Dog Sledding | 2018-05-12 | 30 | |
| 24 | 97 | Santa Catalina Island | 2018-05-19 | 30 | |
| 25 | 98 | Superior National Forest | 2018-05-26 | 30 | |
| 26 | 99 | Nevada: The Loneliest Road in America | 2018-06-02 | 30 | |
Season 5
| Episode No. | No. Overall | Title | Airdate | Runtime | Summary |
| --- | --- | --- | --- | --- | --- |
| 1 | 100 | Uncompahgre National Forest! | 2018-10-06 | 30 | |
| 2 | 101 | Return to the Colorado Rockies & Great Sand Dunes National Park | 2018-10-13 | 30 | |
| 3 | 102 | Canyonlands National Park | 2018-10-20 | 30 | |
| 4 | 103 | Crater Lake National Park | 2018-10-27 | 30 | |
| 5 | 104 | Return to Grand Teton National Park | 2018-11-03 | 30 | |
| 6 | 105 | Return to Yellowstone National Park | 2018-11-10 | 30 | |
| 7 | 106 | Return to Glacier National Park | 2018-11-17 | 30 | |
| 8 | 107 | Arkansas: The Natural State | 2018-11-24 | 30 | |
| 9 | 108 | Best of the Power of Nature | 2019-01-19 | 30 | |
| 10 | 109 | Return to Maui | 2019-01-26 | 30 | |
| 11 | 110 | Island of Hawaii | 2019-02-02 | 30 | |
| 12 | 111 | Top 10 Bear Encounters | 2019-02-09 | 30 | |
| 13 | 112 | Top 10 Cave Encounters | 2019-02-16 | 30 | |
| 14 | 113 | Seoraksan National Park | 2019-02-23 | 30 | |
| 15 | 114 | Top 10 Great Rides | 2019-03-02 | 30 | |
| 16 | 115 | Top 10 Underwater Creatures | 2019-03-09 | 30 | |
| 17 | 116 | Best of Utah | 2019-03-16 | 30 | |
| 18 | 117 | Top 10 Scuba Dives | 2019-04-06 | 30 | |
| 19 | 118 | Top 10 Survival Lessons | 2019-04-13 | 30 | |
| 20 | 119 | Grand Staircase-Escalante National Monument | 2019-04-20 | 30 | |
| 21 | 120 | Top 10 Volcano Adventures | 2019-04-27 | 30 | |
| 22 | 121 | Best of Road Trip Adventures | 2019-05-04 | 30 | |
| 23 | 122 | Best of the West | 2019-05-11 | 30 | |
| 24 | 123 | Best of Wild Alaska | 2019-05-18 | 30 | |
| 25 | 124 | Top 10 Winter Adventures | 2019-05-25 | 30 | |
| 26 | 125 | Voyageurs National Park | 2019-06-01 | 30 | |
Series Cast
| | | | |
| --- | --- | --- | --- |
| | Colton Smith | as Host | |
| | Jack Steward | as Host | |
Related News
TVMaze