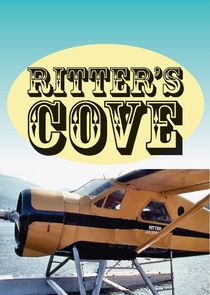 This half-hour Canadian series brings you the breathtaking scenery of British Columbia, with its dense forests, treacherous mountain ranges and unexplored natural inlets. It centres around the little air tranport business of Karl Ritter, a 40-year-old Canadian of German origin and his relationship with Kate Ashcroft, an enthusiastic young pilot, eager to prove herself.
Series Overview
Rating
imDb Rating: N/A (N/A Votes)
Metascore: N/A
Plot
N/A
Details
Rated: N/A
Released: N/A
Runtime: N/A
Genre: N/A
Director: Bill Corcoran
Writer: N/A
Actors: Stephen Chang
Language: English
Country: Canada, West Germany
Awards: N/A
Total Seasons: 1
Previous Episode
The Long Journey
Episode 1x26; Mar 13, 1981
Tim and Franz Ritter encounter trouble when they stop at Charlie Reynolds' float camp. After working up north for two weeks Tim and Franz Ritter are on the long journey back to Ritter's Cove. When they stop to refuel at Charlie Reynolds float they run into trouble.
Previous Episodes 1x26: The Long Journey 1x25: Stranded 1x24: The Businessman 1x23: Triangle Plus One 1x22: The Accident 1x21: The Swindle 1x20: Talk Down 1x19: Gift of Life 1x18: The Thief

View All Episodes
Cast
Paul Stanley as Tom Oliver
Marianne Jones as Lily Oliver
Hans Caninenberg as Karl Ritter
Craig Kelly as Arnie
Sean Sullivan as K.R. Sandby
Susan Hogan as Kate Ashcroft
View Full Cast
Skip to:
Season 1
| Episode No. | No. Overall | Title | Airdate | Runtime | Summary |
| --- | --- | --- | --- | --- | --- |
| 1 | 1 | Pilot | 1980-09-19 | 30 | Karl Ritter has his pilot's licence suspended because he has put off taking government required medical tests. Reluctantly he hires 28 year-old Kate Ashcroft as a temporary pilot. When she proves her skill by avoiding a midair accident, what looks like a fiery relationship becomes a long-standing one. |
| 2 | 2 | Unlikely Alliance | 1980-09-26 | 30 | Karl Ritter is the proprietor of a small air transport service in British Columbia. He is grounded when he fails a fitness test and is urged to take on Kate Ashcroft as substitute pilot. Karl has his misgivings about a woman as pilot but he has little choice if his business is to continue. So he agrees to undertake an Unlikely Alliance. Knowing that Karl Ritter has had his licence removed Sandby makes a move to take over Karl's company. Sandby pretends to help but is really protecting himself from another rival taking over. Doctor Crawford suspends Karl Ritter's flying licence for health reasons. Ritter runs a domestic airline service in a small district. When Kate is appointed to be Ritter's pilot, he is reluctant although she proves to be competent in her job. |
| 3 | 3 | In the Nick of Time | 1980-10-03 | 30 | While Karl is taking the required medical tests, Kate becomes better acquainted with some of the people at Ritter's Cove. Kate takes Robert with her on her first working flight to a mining camp, and both Robert and the plane become endangered by fire. Kate fills in for Karl when he's taken ill but because she's unfamiliar with the area, she has to turn to Robert for help. He refuses to co-operate and Kate later finds out Robert is angry with her because he had wanted her job as pilot. Robert however proves a point when he saves the aircraft when there's an explosion in the godown stocked with explosives. Kate has to assume full responsibilities for all flight schedules as Karl, due to health reasons, cannot manage to help out. |
| 4 | 4 | Sandby's Folly | 1980-10-10 | 30 | Karl stands to lose his air transport business if he does not settle his debts. In Sandby's Folly, his competitor Sandby gives him 48 hours to pay up after which he will buy over Karl's business. Karl is, meanwhile too proud to get any kind of help from a woman and turns down Kate's offer. An American attempting to fly from Alaska to Washington in a hot air balloon runs into trouble in a storm and is forced down near Ritter's Cove. |
| 5 | 5 | My Brother's Keeper | 1980-10-17 | 30 | Karl regains his pilot's licence but still needs Kates help with the company. His younger brother arrives from Germany for a visit bringing his wife and kids. |
| 6 | 6 | Vancouver Adventure | 1980-10-24 | 30 | In Vancouver Adventure, Karl and Franz decide to seal their business partnership with a lawyer in Vancouver. So while the men talk business, Christina decides to catch up with her shopping and the boys go exploring the dock area. Arnie gets into trouble when, bored with the docks, he goes into an unused grain terminal building. |
| 7 | 7 | At Odds | 1980-10-31 | 30 | Franz wants to involve Sandby in the purchase of new plane. During the ensuing argument over the direction of business operations, Franz comes out with long-held feelings against his brother. Just when Ritter and his kid brother, Franz, seem to be getting along rather well, something happens to mar the reunion. Karl and Franz plan to be partners in a new concern. Unwittingly, Franz incurs the wrath of Karl when he asks Sandby to join their venture. In a fit of anger, Franz bad-mouths Karl and reminds him of his lack of family obligations when he left his mother and family in the care of an uncle who didn't like them. |
| 8 | 8 | The Inheritance | 1980-11-07 | 30 | Kate's father informs her that she has inherited a sizable sum of money, hoping that she will use it to purchase her own plane. |
| 9 | 9 | Lost | 1980-11-14 | 30 | Angel, Tom Oliver's small daughter, accidentally releases a baby puma from Erik Kemper's animal sanctuary. In trying to recover the animal, she follows it into the wilderness and the whole community turns out to help search for Angel. |
| 10 | 10 | Fight Fire with Fire | 1980-11-21 | 30 | When Eric's helicopter is the only vehicle which can get into a remote area to rescue an elderly couple from a forest fire he loses his nerve until Kate threatens to take the helicopter herself. George wants fire-fighting volunteers to join his unit and among those selected is Eric, whose chopper would be a great help in inaccessible hilly areas. However, Eric shows little interest in George's demonstrations and is always the first man to put on protective fire clothing. Actually, Eric had once been trapped in a scary situation when his plane caught fire. Eric has to overcome his fears in time to save the couple. |
| 11 | 11 | Tug of War | 1980-11-28 | 30 | Sandra, Karl's daughter-in-law and the mother of Robert and Arnie, comes to Ritter's Cove to take the boys back to Toronto with her. |
| 12 | 12 | No Way of Knowing | 1980-12-05 | 30 | A fisherman finds a float from Tim's crashed aircraft. When Karl, Kate, Hooter, Tom and Robert search the area, they find no clues, so they enlist the help of Captain Dirksen of the Canadian Fisheries patrol vessel, Laurier. |
| 13 | 13 | Mad Man Mulligan | 1980-12-12 | 30 | Karl has his doubts about rushing to the aid of Mulligan, an old prospector, who often says that he's injured just to get a free flight out of the bush. After some hesitation, Karl, Kate and Robert go to see if Mulligan is really hurt. |
| 14 | 14 | Out of the Wilderness | 1980-12-19 | 30 | While Karl is away, his grandsons take a dangerous trip to a trapper's cabin after hearing that the man has a watch just like the one worn by their still-missing father. At Ritter's Cove preparations are in progress for a party to celebrate the reunion of the Ritters. Although Tim will require therapy for his injured right arm, treatment is delayed so that he can be on hand for Karl. The man often referred to as Karl's son and the boys' father finally makes an appearance. Despite Tim Ritter's disappearance after his plane crash, his family has never given up hope. The boys are mighty glad to be re-united with their father. So is Karl, who is holidaying in Germany. According to Tim, he was captured and locked up by an escapee from a mental institution because the man, an ex-soldier who fought in Vietnam, was afraid that he would tell the authorities about his secret hiding place. |
| 15 | 15 | The Last Flight | 1980-12-26 | 30 | Robert, Kate, Lily and Arnie spruce up the place to welcome Karl, who is returning from his holiday in Frankfurt. Even Tim, who is recuperating in the hospital, takes time off to participate in the welcome home celebrations. Therefore, it comes as a rude shock to everyone when news arrives that Karl has died of a heart attack en route from Vancouver. |
| 16 | 16 | The Newborn | 1981-01-02 | 30 | Kate's new friends Janet and Murray Webb are attempting to make a new life for themselves in the trackless wilderness north of Ritter's Cove. However, the approaching birth of their first child brings a focus to Murray's problem in adjusting to the challenge of the bush. |
| 17 | 17 | The Smugglers | 1981-01-09 | 30 | A rich newcomer overpays Sandby to haul some hay to his ranch and later holds Sandby and Hooter prisoners. |
| 18 | 18 | The Thief | 1981-01-16 | 30 | Leaving Franz to look after business, Kate takes Hooter Larsen and the Ritter boys into Vancouver to pick up Tim at the rehabilitation hospital. While Kate and the boys visit the Vancouver Aquarium, Robert's wallet, carrying money for a special fishing reel for Tim, disappears. |
| 19 | 19 | Gift of Life | 1981-01-23 | 30 | Kate has a confrontation with Franz and Tim over the future of Ritter's Air Service. |
| 20 | 20 | Talk Down | 1981-01-30 | 30 | Tim Ritter has difficulty in regaining his coordination and confidence in flying after his accident. He takes out his frustrations on Robert who is keen to pick up his unofficial flying lessons where he left off. |
| 21 | 21 | The Swindle | 1981-02-06 | 30 | Sandby becomes involved in a large swindle when his lawyer lets him in on a deal involving diamonds. Sandby's involved in a bait and swindle when his friend Horace lets him in on a great deal in diamonds. |
| 22 | 22 | The Accident | 1981-02-13 | 30 | When Arnie and their cousin Paul run into trouble while fishing, the only hope of saving them is from Franz and a Canadian Coast Guard hovercraft. |
| 23 | 23 | Triangle Plus One | 1981-02-20 | 30 | A fisherman friend of the Ritters is totally smitten by Kate and his attempts to win her are the source of merriment to everyone in town except Kate. |
| 24 | 24 | The Businessman | 1981-02-27 | 30 | A casual friend of Erik Kemper shows up at Ritter's Cove with a scheme to start a woodprocessing plant. |
| 25 | 25 | Stranded | 1981-03-06 | 30 | Kate and Arnie return a bear cub to its wilderness home. While they are releasing the animal their boat becomes untied and drifts away. |
| 26 | 26 | The Long Journey | 1981-03-13 | 30 | Tim and Franz Ritter encounter trouble when they stop at Charlie Reynolds' float camp. After working up north for two weeks Tim and Franz Ritter are on the long journey back to Ritter's Cove. When they stop to refuel at Charlie Reynolds float they run into trouble. |
Series Cast
| | | | |
| --- | --- | --- | --- |
| | Paul Stanley | as Tom Oliver | |
| | Marianne Jones | as Lily Oliver | |
| | Hans Caninenberg | as Karl Ritter | |
| | Craig Kelly | as Arnie | |
| | Sean Sullivan | as K.R. Sandby | |
| | Susan Hogan | as Kate Ashcroft | |
| | David McIlwraith | as Tim Ritter | |
| | Heinz Weiss | as Franz Ritter | |
| | Dale Walters | as Robert Ritter | |
Series Crew
| | Position | Name |
| --- | --- | --- |
| | Producer | Robert Frederick |
| | Creator | Barbara Brown |
| | Producer | Philip Keatley |
| | Creator | Lyal Brown |
| | Executive Producer | Peter Kelly |
| | Producer | David Pears |
Related News
TVMaze