Come aboard the Riptide, home to the hottest detective agency in Los Angeles. Cody Allen and Nick Ryder are longtime pals who have seen more than their share of danger -- and action. Along with a buddy from their days in the military, the brilliant but socially inept scientist Murray "Boz" Bozinsky, they solve a series of mysterious cases involving stakeouts, seduction, and the law. Detective work has never been this hot!
Series Overview
Rating
imDb Rating: 6.8 (1,994 Votes)
Metascore: N/A
Plot
The cases of a private investigations agency run by three Vietnam War veterans, armed with toughness, their own helicopter, and the third's technical ability.
Details
Rated: N/A
Released: 03 Jan 1984
Runtime: 60 min
Genre: Action, Thriller, Crime, Drama
Director: N/A
Writer: Stephen J. Cannell, Frank Lupo
Actors: Perry King, Joe Penny, Thom Bray, Jack Ging
Language: English
Country: USA
Awards: 2 nominations.
Total Seasons: 3
Previous Episode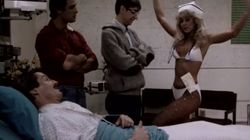 Echoes
Episode 3x21; Aug 22, 1986
Boz is strongly affected when he saves Cody's life by shooting an ex-con, whose sister claims was wrongly imprisoned for 10 years.
Previous Episodes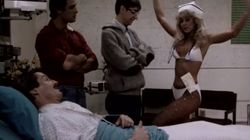 3x21: Echoes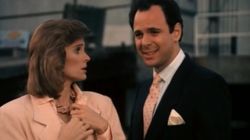 3x20: If You Can't Beat 'em, Join 'em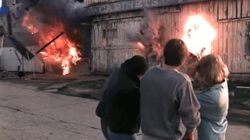 3x19: Chapel of Glass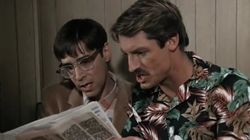 3x18: Dead Men Don't Floss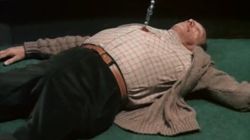 3x17: The Play's the Thing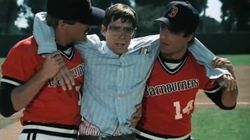 3x16: Playing Hardball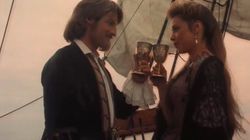 3x15: The Pirate and the Princess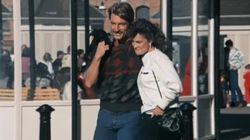 3x14: Smiles We Left Behind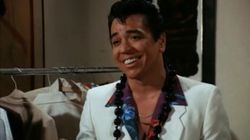 3x13: The Frankie Kahana Show

View All Episodes
Cast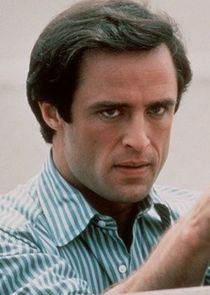 Joe Penny as Nick Ryder
Thom Bray as Murray 'Boz' Bozinsky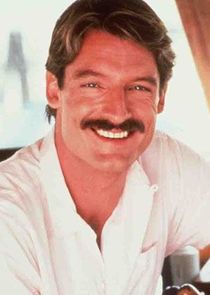 Perry King as Cody Allen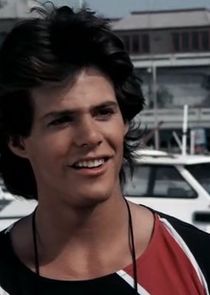 Ken Olandt as Kirk Dooley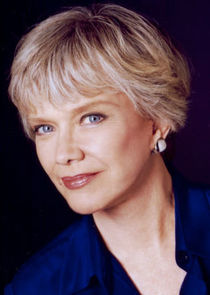 Anne Francis as Mama Jo
View Full Cast
Skip to:
Season 1
| Episode No. | No. Overall | Title | Airdate | Runtime | Summary |
| --- | --- | --- | --- | --- | --- |
| 1 | 1 | Pilot | 1984-01-03 | 120 | Kimba Hall is the lone survivor when the Trade Wind explodes at sea. She is rescued by Mama Jo and brought back to Pier 56. Kimba becomes a suspect in the explosion and the Riptide Detective agency sets out to prove her innocent. |
| 2 | 2 | Conflict of Interest | 1984-01-10 | 60 | In the midst of an already rocky marriage, Tina Brazil, after hearing her mobster husband Ricky Brazil planning a murder, runs away and heads to her old friends Cody and Nick for help. |
| 3 | 3 | Somebody's Killing the Great Geeks of America | 1984-01-17 | 60 | One of the members of 'The High Q Club', hires the Pier 56 Detective Agency after one of her co-workers is killed. |
| 4 | 4 | Hatchet Job | 1984-01-31 | 60 | Things aren't going too well for the detectives when the thief on Pier 56 that they're trying to catch makes off with all their surveillance equipment! |
| 5 | 5 | The Mean Green Love Machine | 1984-02-07 | 60 | A friend of Cody and Nick hires the agency to find her father Lane, who she's lost contact with since he went to Mexico with his new, much younger wife Dee-Dee. |
| 6 | 6 | Diamonds Are for Never | 1984-02-21 | 60 | An air stewardess who delivers seemingly innocent packages from her friend Artie to his brother, witnesses Artie's murder, and is danger herself when the killer sees her and chases. |
| 7 | 7 | The Hardcase | 1984-02-28 | 60 | The guys intervene when they spot three thugs on-board an unfamiliar boat harassing the girls on the Barefoot Contessa |
| 8 | 8 | Four-Eyes | 1984-03-06 | 60 | At great reluctance, Cody, Nick and Murray accept a job from shady attorney Myron Bell. |
| 9 | 9 | #1 with a Bullet | 1984-03-20 | 60 | After falling out with their record company, two singers of a long-running hit group lose control of their car, killing one and leaving the other in hospital. |
| 10 | 10 | Long Distance Daddy | 1984-03-27 | 60 | A member of a gun smuggling racket takes the opportunity to use a flight to bump off the irritating son of the head of the operation. |
| 11 | 11 | Double Your Pleasure | 1984-04-03 | 60 | Cody and Nick are reluctant when Murray takes them to a singles party, but Cody is soon glad he went when he meets an attractive, pleasant woman named Sheila. |
| 12 | 12 | Raiders of the Lost Sub | 1984-05-15 | 60 | The detective trio are depressed over a lull in business, when Murray's attractive, practical joke-loving sister Melba arrives, looking for their help in proving her theory that Hitler had established a port on the U.S. west coast during World War II. |
| 13 | 13 | Something Fishy | 1984-05-22 | 60 | Murray is excited about taking Cody and Nick to meet Jody, an attractive dolphin trainer who he's been conducting sonar experiments with, and whom he has a huge crush on. |
Season 2
| Episode No. | No. Overall | Title | Airdate | Runtime | Summary |
| --- | --- | --- | --- | --- | --- |
| 1 | 14 | Where the Girls Are | 1984-10-02 | 60 | Cody agrees to take care of three college student girls who are visiting the area. |
| 2 | 15 | The Orange Grove | 1984-10-16 | 60 | Two suited men try to force Dooley to leave a curious package on-board the Riptide, but he ignores their demands and alerts his friends. |
| 3 | 16 | Catch of the Day | 1984-10-23 | 60 | An injured young woman appears out of the water warning that a ship needs help, then she sinks beneath the waves. |
| 4 | 17 | Mirage | 1984-10-30 | 60 | Teaching a science class at a local college, Murray falls for an attractive student who appears to be interested in him too. |
| 5 | 18 | Beat the Box | 1984-11-13 | 60 | Nick and Cody reluctantly help Murray test out his new lie-detector game. |
| 6 | 19 | Father's Day | 1984-11-20 | 60 | When a troubled young woman leaves her baby at the local church, the priest asks the guys to investigate the trouble the girl is in – and also leaves the baby girl with the trio for safe keeping. |
| 7 | 20 | Be True to Your School | 1984-11-27 | 60 | Nick takes Cody and Murray with him as he attends his 15th year high-school reunion. |
| 8 | 21 | It's a Vial Sort of Business | 1984-12-04 | 60 | Cody and Nick's patience is being tested with Dooley's singing while working off some debts and Murray causing chaos with the Riptide's electricity. |
| 9 | 22 | Peter Pan is Alive and Well | 1984-12-11 | 60 | The trio are hired by the manager of a local beach club to investigate a series of valuables being stolen on the beach. |
| 10 | 23 | Catch a Fallen Star | 1984-12-18 | 60 | The trio come to the rescue of an elderly lady vagrant who is being grabbed by two thugs, only to learn that she is none other than a once-famous actress who vanished fifty years previously. |
| 11 | 24 | Gams People Play | 1985-01-08 | 60 | When Nick returns from National Guard duty, he thinks Cody and Murray are playing a trick on him when they tell him they've been hired to watch over a beauty contest. |
| 12 | 25 | Prisoner of War | 1985-01-15 | 60 | Nick and his girlfriend, while returning from a date, witness an accident in which a young serviceman is fatally hit by a car. |
| 13 | 26 | Baxter and Boz | 1985-01-22 | 60 | After meeting a down-and-out who is also a fellow inventor, and helping him iron out a kink in his latest creation, Murray learns that the man is actually reclusive billionaire Baxter Bernard. |
| 14 | 27 | Curse of the Mary Aberdeen | 1985-01-29 | 60 | Murray is alone on the Riptide when a mysterious character suddenly appears seemingly out of nowhere, and pays $1000 cash for the Riptide Detective Agency to find the Mary Aberdeen, a supposedly cursed boat who's former owners have all been killed, before she "kills again". |
| 15 | 28 | Boz Busters | 1985-02-05 | 60 | Nick and Cody recall their first encounter with the Boz, who's vanished---along with the high-tech firm he went to work for. |
| 16 | 29 | Oil Bets Are Off | 1985-02-12 | 60 | The guys pose as high rollers and break into a post office, all in the course of a murder investigation. |
| 17 | 30 | Girls Night Out | 1985-02-19 | 60 | The guys are accused of burglaries being committed by two women in debt to a mobster. |
| 18 | 31 | Polly Want an Explanation | 1985-03-05 | 60 | Nick and Cody are none too happy when their latest client, met with in a rough biker's bar, turns out to be Mack McPherson, an "acquaintance" who landed them in trouble in the Army. |
| 19 | 32 | The Twisted Cross | 1985-03-12 | 60 | A woman wants to regain custody of her son, whose father is raising him as a Nazi. |
| 20 | 33 | Fuzzy Vision | 1985-03-19 | 60 | Cody is repeatedly mistaken for the village ne'er-do-well in a town where the guys' only friend is a clairvoyant---who is arrested for a murder she predicted. |
| 21 | 34 | Arrivederci, Baby | 1985-05-07 | 60 | The guys offer their services to a famous oceanographer, whose planned expedition is being sabotaged. |
| 22 | 35 | Harmony and Grits | 1985-05-14 | 60 | While tailing a husband suspected of cheating, the guys find a corpse, but Quinlan gets orders to drop the investigation. |
Season 3
| Episode No. | No. Overall | Title | Airdate | Runtime | Summary |
| --- | --- | --- | --- | --- | --- |
| 1 | 36 | Wipe Out | 1985-10-01 | 60 | The guys receive a retainer and anonymous notes urging them to investigate a death that was labeled a surfing accident---in 1964. |
| 2 | 37 | Thirty-Six Hours 'til Dawn | 1985-10-22 | 60 | The guys accept a Government assignment to escort a mobster's estranged wife back from Mexico to testify against him. |
| 3 | 38 | Does Not Compute | 1985-10-29 | 60 | Quinlan hires the guys to investigate a councilman's claim that the police are discrediting the councilman through computer tampering. |
| 4 | 39 | The Bargain Department | 1985-11-05 | 60 | With the agency in financial straits, the guys consider a buy-out offer from a corporation, until they suspect the company is involved in the murder of a security guard. |
| 5 | 40 | Who Really Watches the Sunset | 1985-11-12 | 60 | An investigative reporter has reason to believe that her illness is related to the sudden death of a research biologist who was about to give her a big story. |
| 6 | 41 | Still Goin' Steady | 1985-11-19 | 60 | Boz's high-school chemistry partner uses her personal chemistry to entice Boz to help develop a solar car, whose investors include a loan shark anxious to see a return. |
| 7 | 42 | Robin and Marian | 1985-12-03 | 60 | Counterfeiters lose their plates and cash to a robbing hood who takes from the rich and gives to the poor---among them a foster parent, who's a favorite. |
| 8 | 43 | Requiem for Icarus | 1985-12-10 | 60 | The new and dangerous hobbies of Nick's old friend worry the man's daughter, particularly after she gets a phone call from him saying he may be away for a long time. |
| 9 | 44 | Home for Christmas | 1985-12-17 | 60 | Nick pulls Army Reserve escort duty for a casket that happens to contain the wrong body, a fact the military doesn't want to talk about. |
| 10 | 45 | Lady Killer | 1986-01-07 | 60 | The guys find a new police lieutenant very cooperative, and somewhat distracting, as they investigate a man's suspicion that his roommate is a murderer. |
| 11 | 46 | A Matter of Policy | 1986-01-14 | 60 | Nick stands to lose a $300,000 inheritance if he proves the claim of another beneficiary that her uncle's death was not an accident. |
| 12 | 47 | The Wedding Bell Blues | 1986-01-21 | 60 | A millionaire obsessed with a fashion model hires the guys to find her, unaware that she's a mobster's daughter who's prompted a feud between two crime families. |
| 13 | 48 | The Frankie Kahana Show | 1986-02-11 | 60 | A marginally talented Hawaiian singer disappears after the guys thwart an assault on him during his performance at a club. |
| 14 | 49 | Smiles We Left Behind | 1986-02-25 | 120 | When only her cousin's luggage shows up for at her wedding, Lucy turns to her friends at the Riptide Detective Agency to find out what happened. |
| 15 | 50 | The Pirate and the Princess | 1986-03-07 | 60 | Cody, Nick and Murray arrive in Martigua on vacation to visit their oceanographer friend Angelo, who with daughter Giovanna and son Tony, is searching for Tyson's sunken treasure. |
| 16 | 51 | Playing Hardball | 1986-03-14 | 60 | Cody doesn't share Nick's enthusiasm for going undercover as baseball players to investigate a drug problem on a minor-league team. |
| 17 | 52 | The Play's the Thing | 1986-03-21 | 60 | Fortune shows herself unkind when a professor learns of the existence of an undiscovered Shakespeare manuscript---and is murdered. |
| 18 | 53 | Dead Men Don't Floss | 1986-04-04 | 60 | A magazine article names Nick as the major force in the agency, so the guys take separate cases to determine who is the best detective. |
| 19 | 54 | Chapel of Glass | 1986-04-11 | 60 | Investigating a case of tampering with Government bids, Boz finds a connection between the prime suspect and Joanna's fiance. |
| 20 | 55 | If You Can't Beat 'em, Join 'em | 1986-04-18 | 60 | The guys moonlight as consultants for a TV detective show, whose bickering costars must follow the guys on a real case. |
| 21 | 56 | Echoes | 1986-08-22 | 60 | Boz is strongly affected when he saves Cody's life by shooting an ex-con, whose sister claims was wrongly imprisoned for 10 years. |
Series Cast
| | | | |
| --- | --- | --- | --- |
| | Joe Penny | as Nick Ryder | |
| | Thom Bray | as Murray 'Boz' Bozinsky | |
| | Perry King | as Cody Allen | |
| | Ken Olandt | as Kirk Dooley | |
| | Anne Francis | as Mama Jo | |
Series Crew
| | Position | Name |
| --- | --- | --- |
| | Associate Producer | Rob Bowman |
| | Associate Producer | Larry Shaw |
| | Associate Producer | Janice Cooke-Leonard |
| | Associate Producer | Steve Beers |
| | Co-Executive Producer | Babs Greyhosky |
| | Executive Producer | Babs Greyhosky |
| | Producer | Babs Greyhosky |
| | Story Editor | Tom Blomquist |
| | Producer | Tom Blomquist |
| | Co-Executive Producer | Frank Lupo |
| | Creator | Frank Lupo |
| | Executive Producer | Frank Lupo |
| | Co-Executive Producer | Stephen J. Cannell |
| | Creator | Stephen J. Cannell |
| | Executive Producer | Stephen J. Cannell |
| | Associate Producer | Gary Winter |
| | Post-Production Executive | Gary Winter |
| | Associate Producer | Alan Cassidy |
| | Associate Producer | David G. Phinney |
| | Supervising Producer | Jo Swerling, Jr. |
| | Producer | J. Rickley Dumm |
| | Music | Mike Post |
| | Film Editor | Casey Rohrs |
| | Set Decorator | Richard Spero |
| | Music | Pete Carpenter |
| | Editor | George R. Rohrs |
| | Film Editor | George R. Rohrs |
| | Film Editor | Jerry Dronsky |
| | Editor | John Elias |
| | Film Editor | John Elias |
| | Music Supervisor | John Caper Jr. |
| | Art Director | Walter M. Jefferies |
| | Director Of Photography | Ron Vargas |
| | Art Director | Bernie Cutler |
| | Set Decorator | Jennifer Polito |
| | Story Editor | Mark Jones |
| | Film Editor | Larry D. Lester |
| | Film Editor | Gloryette Clark |
| | Film Editor | Diane Adler |
| | Production Executive | Matthew N.Herman |
| | Film Editor | John J. Dumas |
| | Film Editor | Stephen R. Pfahler |
Related News
TVMaze