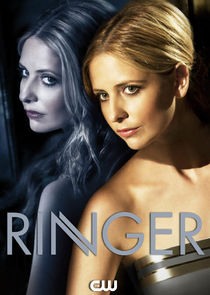 Bridget Kelly is six-months sober and starting to turn her life around when she is the sole witness in a murder trial. Despite the assurances of her FBI protector, Agent Victor Machado, Bridget knows her life is on the line. She flees to New York, telling no one, and reunites with her estranged twin, Siobhan Martin. Wealthy, pampered and married to the strikingly handsome Andrew Martin, Siobhan lives what appears to be a fairy tale life - a life where no one knows that Bridget exists. The sisters seem to be mending their frayed relationship - until Siobhan disappears mysteriously, and Bridget makes the split decision to take on her sister's identity. She discovers shocking secrets, not only about her sister and her marriage, but also about Siobhan's best friend, Gemma Butler and Gemma's husband...
Series Overview
Rating
imDb Rating: 6.9 (19,587 Votes)
Metascore: N/A
Plot
Bridget is six months sober and starting to get her life back on track when she becomes the sole witness to a professional hit. She flees to New York, telling no one. In New York, Bridget ...
Details
Rated: TV-14
Released: 13 Sep 2011
Runtime: 44 min
Genre: Crime, Drama, Mystery, Thriller
Director: N/A
Writer: Eric C. Charmelo, Nicole Snyder
Actors: Sarah Michelle Gellar, Kristoffer Polaha, Ioan Gruffudd, Nestor Carbonell
Language: English
Country: USA
Awards: 2 wins & 4 nominations.
Total Seasons: 1
Previous Episode
I'm the Good Twin
Episode 1x22; Apr 17, 2012
As the date of the vow renewal approaches, Bridget decides she needs to reveal her true identity to Andrew. Meanwhile, with Bodaway Macawi closing in on Bridget, Agent Machado is forced off the case, and Henry struggles with the decision to tell Bridget the truth about Siobhan.
Previous Episodes 1x22: I'm the Good Twin 1x21: It's Called Improvising, Bitch! 1x20: If You're Just an Evil Bitch Then Get Over It 1x19: Let's Kill Bridget! 1x18: That Woman's Never Been a Victim Her Entire Life 1x17: What We Have is Worth the Pain 1x16: You're Way Too Pretty to Go to Jail 1x15: P.S. You're an Idiot 1x14: Whores Don't Make That Much

View All Episodes
Cast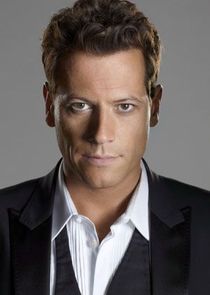 Ioan Gruffudd as Andrew Martin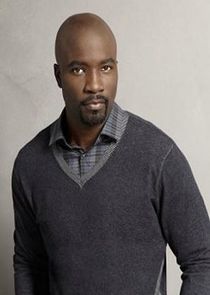 Mike Colter as Malcolm Ward
Nestor Carbonell as Agent Victor Machado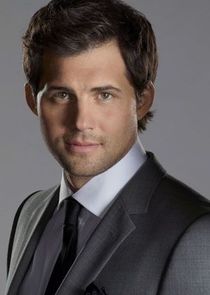 Kristoffer Polaha as Henry Butler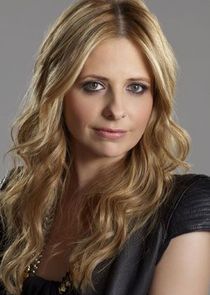 Sarah Michelle Gellar as Bridget Kelly
Sarah Michelle Gellar as Siobhan Martin
View Full Cast
Skip to:
Season 1
| Episode No. | No. Overall | Title | Airdate | Runtime | Summary |
| --- | --- | --- | --- | --- | --- |
| 1 | 1 | Pilot | 2011-09-13 | 60 | After six-months of sobriety, Bridget Kelly is finally starting to turn her life around when she serves as the lone witness in a murder trial. Despite the assurances of her FBI protector, Agent Victor Machado, Bridget realizes that her life is in danger. Telling no one, Bridget flees to New York, where she reunites with her estranged twin, Siobhan Martin. Wealthy, pampered, and married to the handsome Andrew Martin, Siobhan lives what appears to be the perfect life – a life in which no one is aware that Bridget exists. The sisters seem to be mending their troubled relationship until Siobhan mysteriously disappears, and Bridget decides to assume her sister's identity. Bridget discovers shocking secrets, not only about her sister and her marriage, but also about Siobhan's best friend, Gemma Butler, and Gemma's husband, Henry. |
| 2 | 2 | She's Ruining Everything | 2011-09-20 | 60 | Bridget scrambles to find a way to cover up a crime she recently committed, while still leading everyone to believe that she is Siobhan Martin. Bridget's past starts to catch up with her, however, when FBI Agent Machado decides to stay in New York City and investigate Siobhan's life. As Bridget's web of lies becomes more and more tangled, she lets Malcolm in on her her secrets, which puts his safety at risk. Andrew and Olivia, his business partner, throw a party in search of new clients, which throws a wrench into Bridget's plans. The fighting between Gemma and Henry grows more intense as Gemma continues to uncover signs that suggest Henry is having an affair. |
| 3 | 3 | If You Ever Want a French Lesson... | 2011-09-27 | 60 | Bridget discovers that she may have found a clue that could bring her closer to identifying Siobhan's killer. Bridget uncovers some interesting information about Andrew, which leads to some tension between the two of them. Agent Machado continues to investigate Bridget, and tensions flare between Henry and Gemma over their investment in Andrew's hedge fund. |
| 4 | 4 | It's Gonna Kill Me, But I'll Do It | 2011-10-04 | 60 | Bridget, still posing as Siobhan, takes a trip to the Hamptons with Andrew, Gemma, and Henry to celebrate her birthday. Despite the close proximity to Gemma and Andrew, Henry is determined to rekindle his affair with Siobhan. Gemma learns some upsetting news, and FBI agent Machado uncovers some new information, which forces Bridget to reveal some information about her past in order to protect her secrets. |
| 5 | 5 | A Whole New Kind of Bitch | 2011-10-11 | 60 | Gemma asks Bridget, who is still posing as Siobhan, to do her a risky favor. Henry receives some disappointing news about his writing career, and Andrew struggles with his rocky relationship with his teenage daughter, Juliet. Bridget meets a potential new sponsor named Charlie at a local Narcotics Anonymous meeting, while Malcolm battles his demons when he is put in a situation that threatens his sobriety. |
| 6 | 6 | The Poor Kids Do It Everyday | 2011-10-18 | 60 | When Bridget is unable to get in touch with Gemma, she starts to suspect that something has happened between Gemma and Henry. Juliet starts a new public school, where she must defend herself against the school bully, and her teacher, Mr. Carpenter, comes to her rescue. Bridget asks Charlie for a favor that could come back to haunt her, while Agent Machado starts to investigate Malcolm's disappearance. |
| 7 | 7 | Oh Gawd, There's Two of Them? | 2011-11-01 | 60 | With Agent Machado pressing down, Bridget, still pretending to be Siobhan, tells Andrew and Henry that she has a twin sister. Henry is now suspected of being responsible for Gemma's disappearance. Juliet's partying is out of control. After escaping, Malcolm is on the run from his kidnappers. |
| 8 | 8 | Maybe We Can Get a Dog Instead? | 2011-11-08 | 60 | Andrew and Bridget learn some unsettling news that also affects Henry. Juliet continues to grow closer to her teacher, Mr. Carpenter, and Malcolm arrives in New York, where he is confronted by Agent Machado. Siobhan's relationship with Tyler is jeopardized. |
| 9 | 9 | Shut Up and Eat Your Bologna | 2011-11-15 | 60 | While Henry and Olivia form an attraction to each other, Bridget's realizes she's developed feelings for Andrew. Bridget's new NA sponsor raises concerns with Malcolm. Hoping to find out more about Siobhan, Bridget sets up an appointment with her sister's therapist. |
| 10 | 10 | That's What You Get for Trying to Kill Me | 2011-11-29 | 60 | Henry thinks he has identified a suspect in the disappearance of his wife, Gemma, but realizes that he needs to work with Bridget to find out more information. Malcolm goes to the police about his suspicion of Charlie, while Juliet's interest in her teacher, Mr. Carpenter, begins to turn into an unhealthy obsession. Meanwhile, back in Wyoming, Agent Machado meets with an informant. |
| 11 | 11 | It Just Got Normal | 2012-01-31 | 60 | Bridget hosts a fundraising event that her friend Greer is holding for Juliet's school and learns that Greer knew one of Siobhan's deep dark secrets. Back in New York, Siobhan finds out that Bridget has settled into her former life more easily than Siobhan had expected, and she is determined to change that. Meanwhile, Malcolm accepts and offer to work for Andrew at Martin/Charles so that he can keep an eye on him, and Henry mourns Gemma's death. |
| 12 | 12 | What Are You Doing Here, Ho-Bag? | 2012-02-07 | 60 | Catherine, Juliet's mother, shows up in New York, and her presence strains Andrew and Bridget's relationship. Bridget uncovers a man from Siobhan's past who she thinks might be a valuable source of information about her sister. Meanwhile, Henry finds a lead that makes Agent Machado believe he is closing in on Bridget. |
| 13 | 13 | It's Easy to Cry When This Much Cash is Involved | 2012-02-14 | 60 | Bridget visits the placesSiobhan went to before she disappeared and findsSiobhan's secret office. Olivia blackmails Henry in introducing her to Gemma's rich father. |
| 14 | 14 | Whores Don't Make That Much | 2012-02-21 | 60 | After Malcolm figures out that Henry has a strong connection to Bridget, he befriends Henry, but he has ulterior motives for the friendship. Catherine tries to convince Andrew to make an important decision, but Andrew knows exactly what is at stake. |
| 15 | 15 | P.S. You're an Idiot | 2012-02-28 | 60 | When Andrew proposes again, Bridget realizes that she is in over her head. Olivia becomes more suspicious of Malcolm as he works at Martin/Charles. Juliet makes an important decision that forces her mother Catherine to take drastic measures. |
| 16 | 16 | You're Way Too Pretty to Go to Jail | 2012-03-06 | 60 | Agent Machado's history with his informant, a stripper named Shaylene Briggs, comes to light, and Siobhan is able to deceive Malcolm by pretending to be Bridget. In Paris, Tyler takes an important piece of evidence from Siobhan that she needs to execute her plan for revenge. Henry realizes that Bridget knows more about the situation than he first thought and works to keep her from interfering with his plans. |
| 17 | 17 | What We Have is Worth the Pain | 2012-03-13 | 60 | Bridget is unable to get in touch with Malcolm and starts to worry that something has happened to him. As she tries to track him down, Bridget visits the hotel where Malcolm was staying and finds security footage revealing that Andrew was the last person to see Malcolm before he went missing. Meanwhile, Juliet learns that someone in her family played a role in Tessa's attack, and Siobhan admits to Henry the reason that she faked her own death. |
| 18 | 18 | That Woman's Never Been a Victim Her Entire Life | 2012-03-20 | 60 | After someone attempts to kill Bridget, Agent Machado sets out to find the person responsible. Henry accuses Siobhan of ordering the hit on Bridget, but Bridget suspects that Olivia may be the guilty party. Meanwhile, Andrew admits that he asked Malcolm to leave town, and Juliet turns up missing. |
| 19 | 19 | Let's Kill Bridget! | 2012-03-27 | 60 | Bridget decides that the best option to protest her safety is to testify against Bodaway Macawi. Meanwhile, Agent Machado gets suspended from the FBI. With Henry's patience for Siobhan's plan growing thin, tells her she needs to give up her revenge plot or they cannot be together. |
| 20 | 20 | If You're Just an Evil Bitch Then Get Over It | 2012-04-03 | 60 | Still posing as Siobhan, Bridget tells Agent Machado that someone tried to kill her months earlier and that she suspected Andrew. Bridget stops by Henry's apartment, and Siobhan overhears her accuse Henry of killing Tyler. Meanwhile, Catherine takes extreme measures to bring Andrew closer to her. |
| 21 | 21 | It's Called Improvising, Bitch! | 2012-04-10 | 60 | Catherine is unsuccessful in her plan to destroy the relationship between Andrew and Bridget, who is still posing as Siobhan. After Agent Machado figures out who was behind the attempts on Siobhan's life, he rushes to stop the killer before it's too late. Siobhan's effort to help Henry falls apart when the main witness in his case dies unexpectedly. |
| 22 | 22 | I'm the Good Twin | 2012-04-17 | 60 | As the date of the vow renewal approaches, Bridget decides she needs to reveal her true identity to Andrew. Meanwhile, with Bodaway Macawi closing in on Bridget, Agent Machado is forced off the case, and Henry struggles with the decision to tell Bridget the truth about Siobhan. |
Series Cast
| | | | |
| --- | --- | --- | --- |
| | Ioan Gruffudd | as Andrew Martin | |
| | Mike Colter | as Malcolm Ward | |
| | Nestor Carbonell | as Agent Victor Machado | |
| | Kristoffer Polaha | as Henry Butler | |
| | Sarah Michelle Gellar | as Bridget Kelly | |
| | Sarah Michelle Gellar | as Siobhan Martin | |
Series Crew
| | Position | Name |
| --- | --- | --- |
| | Creator | Nicole Snyder |
| | Creator | Eric Charmelo |
| | Executive Producer | Richard Shepard |
| | Executive Producer | Peter Traugott |
| | Executive Producer | Pam Veasey |
Related News
TVMaze