Ridiculousness and Rob Dyrdek return with another incredible season of hysterical and absurd internet videos. Sterling "Stee-Lo" Brim and Chanel "West Coast" join Rob and another unbelievable line up of special guests, including rapper phenom Future, R&B singer/ songwriter Ne-Yo, and internet video super-team Smosh. This season's storm of new categories like "Power Kiss", "Everyday Demons", "Human Glitches", and "Magnet Feet" will leave you belly laughing for the rest of your life.
Series Overview
Rating
imDb Rating: 6.3 (5,455 Votes)
Metascore: N/A
Plot
Rob Dyrdek shows us some of the funniest videos with two of his friends.
Details
Rated: TV-14
Released: 29 Aug 2011
Runtime: 30 min
Genre: Comedy, Reality-TV
Director: N/A
Writer: Shane Nickerson, Rob Dyrdek, Jeff Tremaine
Actors: Rob Dyrdek, Chanel West Coast, Sterling Brim
Language: English
Country: USA
Awards: 2 nominations.
Total Seasons: 12
Next Episode
Anderson .Paak
Episode 15x33; Dec 08, 2019
Previous Episode
Chanel and Sterling CXLVIII
Episode 15x32; Dec 06, 2019
Episodes 15x35: Brittany Furlan 15x34: Chanel And Sterling Cxliii 15x33: Anderson .Paak 15x32: Chanel and Sterling CXLVIII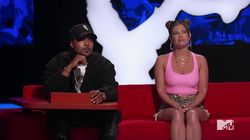 15x31: Winter Holidays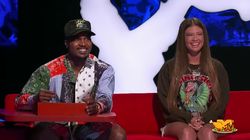 15x30: Chanel and Sterling CXLI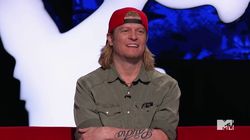 15x29: Wes Scantlin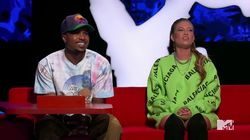 15x28: Chanel and Sterling CXLV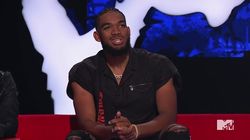 15x27: Karl Anthony Towns

View All Episodes
Cast
Chelsea Chanel Dudley as Chanel "West Coast"
Sterling Brim as Sterling "Steelo" Brim
Rob Dyrdek as Rob Dyrdek
View Full Cast
Skip to:
Season 1
| Episode No. | No. Overall | Title | Airdate | Runtime | Summary |
| --- | --- | --- | --- | --- | --- |
| 1 | 1 | Ryan O'Malley | 2011-08-29 | 30 | |
| 2 | 2 | Johnny Knoxville | 2011-09-05 | 30 | |
| 3 | 3 | Chris "Big Black" Boykin | 2011-09-12 | 30 | |
| 4 | 4 | Travis Pastrana | 2011-09-19 | 30 | |
| 5 | 5 | Dean "The Dingo" Morrison | 2011-09-26 | 30 | |
| 6 | 6 | Matthew Mounce | 2011-10-03 | 30 | |
| 7 | 7 | Jeff Tremaine | 2011-10-17 | 30 | |
| 8 | 8 | Matt Schlager and Caite Upton | 2011-10-24 | 30 | |
| 9 | 9 | Chris "Drama" Pfaff | 2011-10-31 | 30 | |
| 10 | 10 | Judd Leffew | 2011-11-07 | 30 | |
| 11 | 11 | Biker Fox and Caite Upton | 2011-11-14 | 30 | |
| 12 | 12 | Dan Heaton | 2011-11-21 | 30 | |
| 13 | 13 | Ryan Dunn | 2011-11-28 | 30 | |
| 14 | 14 | Cole Hernandez | 2011-12-05 | 30 | |
| 15 | 15 | Dean "The Dingo" Morrison II | 2011-12-12 | 30 | |
| 16 | 16 | Chris "Big Black" Boykin II | 2011-12-19 | 30 | |
Season 2
| Episode No. | No. Overall | Title | Airdate | Runtime | Summary |
| --- | --- | --- | --- | --- | --- |
| 1 | 17 | Justin Bieber | 2012-04-30 | 30 | |
| 2 | 18 | Floyd Mayweather Jr. | 2012-05-07 | 30 | |
| 3 | 19 | Sara Jean Underwood | 2012-05-14 | 30 | |
| 4 | 20 | Quinton "Rampage" Jackson | 2012-05-21 | 30 | |
| 5 | 21 | Duff Goldman | 2012-05-28 | 30 | |
| 6 | 22 | Jason Ellis | 2012-06-07 | 30 | |
| 7 | 23 | Chanel and Sterling | 2012-06-07 | 30 | |
| 8 | 24 | Street Bike Tommy | 2012-06-14 | 30 | |
| 9 | 25 | Lil Jon | 2012-08-20 | 30 | |
| 10 | 26 | Tyler, the Creator | 2012-08-27 | 30 | |
| 11 | 27 | Wiz Khalifa | 2012-09-03 | 30 | |
| 12 | 28 | Kat Graham | 2012-09-10 | 30 | |
| 13 | 29 | Vaughn Gittin Jr. | 2012-09-17 | 30 | |
| 14 | 30 | Chris Cole | 2012-09-24 | 30 | |
| 15 | 31 | Big Cat | 2012-10-01 | 30 | |
| 16 | 32 | The Bella Twins | 2012-10-08 | 30 | |
| 17 | 33 | Chanel and Sterling II | 2012-10-15 | 30 | |
| 18 | 34 | TJ Lavin | 2012-10-22 | 30 | |
| 19 | 35 | Rob's Parents | 2012-10-29 | 30 | |
| 20 | 36 | Wee Man and Preston Lacy | 2012-11-05 | 30 | |
Season 3
| Episode No. | No. Overall | Title | Airdate | Runtime | Summary |
| --- | --- | --- | --- | --- | --- |
| 1 | 37 | Pauly D | 2013-02-14 | 30 | |
| 2 | 38 | Mac Miller | 2013-02-21 | 30 | |
| 3 | 39 | Steve-O | 2013-02-28 | 30 | |
| 4 | 40 | Chanel and Sterling III | 2013-03-07 | 30 | |
| 5 | 41 | Dana White | 2013-03-14 | 30 | |
| 6 | 42 | Bam Margera | 2013-03-21 | 30 | |
| 7 | 43 | Ryan Sheckler | 2013-03-28 | 30 | |
| 8 | 44 | Carmen Electra | 2013-04-04 | 30 | |
| 9 | 45 | Ken Block | 2013-04-11 | 30 | |
| 10 | 46 | Riff Raff | 2013-04-18 | 30 | |
| 11 | 47 | Dominic Monaghan | 2013-07-18 | 30 | |
| 12 | 48 | A$AP Rocky | 2013-07-25 | 30 | |
| 13 | 49 | Ray J | 2013-08-01 | 30 | |
| 14 | 50 | Chanel and Sterling IV | 2013-08-08 | 30 | |
| 15 | 51 | Eddie Barbanell | 2013-08-15 | 30 | |
| 16 | 52 | Joanna Krupa | 2013-08-22 | 30 | |
| 17 | 53 | Chanel and Sterling V | 2013-08-29 | 30 | |
| 18 | 54 | Steve Aoki | 2013-09-05 | 30 | |
| 19 | 55 | Cody Simpson | 2013-09-12 | 30 | |
| 20 | 56 | The Cast of Fantasy Factory | 2013-09-19 | 30 | |
Season 4
| Episode No. | No. Overall | Title | Airdate | Runtime | Summary |
| --- | --- | --- | --- | --- | --- |
| 1 | 57 | Nick Swardson | 2014-01-02 | 30 | |
| 2 | 58 | Snoop Dogg | 2014-01-02 | 30 | |
| 3 | 59 | Chanel and Sterling VI | 2014-01-09 | 30 | |
| 4 | 60 | Jamie Lee | 2014-01-09 | 30 | |
| 5 | 61 | Stevie Ryan | 2014-01-16 | 30 | |
| 6 | 62 | Chanel and Sterling VII | 2014-01-23 | 30 | |
| 7 | 63 | Mike Epps | 2014-01-26 | 30 | |
| 8 | 64 | Jenna Marbles | 2014-01-26 | 30 | |
| 9 | 65 | Michael B. Jordan | 2014-01-30 | 30 | |
| 10 | 66 | Jackson Nicoll | 2014-02-06 | 30 | |
| 11 | 67 | Lil Duval | 2014-02-13 | 30 | |
| 12 | 68 | Chanel and Sterling VIII | 2014-02-20 | 30 | |
| 13 | 69 | The Dudesons | 2014-02-27 | 30 | |
| 14 | 70 | Nyjah Huston | 2014-03-06 | 30 | |
| 15 | 71 | Lacey Chabert | 2014-03-09 | 30 | |
| 16 | 72 | Derek Hough | 2014-03-13 | 30 | |
| 17 | 73 | Chanel and Sterling IX | 2014-03-20 | 30 | |
| 18 | 74 | Tyga | 2014-03-27 | 30 | |
| 19 | 75 | Guy Fieri | 2014-03-27 | 30 | |
| 20 | 76 | Harley Morenstein | 2014-03-31 | 30 | |
| 21 | 77 | Chanel and Sterling X | 2014-04-03 | 30 | |
Season 5
| Episode No. | No. Overall | Title | Airdate | Runtime | Summary |
| --- | --- | --- | --- | --- | --- |
| 1 | 78 | Chrissy Teigen | 2014-07-10 | 30 | |
| 2 | 79 | Eddie Huang | 2014-07-17 | 30 | |
| 3 | 80 | David Spade | 2014-07-24 | 30 | |
| 4 | 81 | Chanel and Sterling XI | 2014-07-31 | 30 | |
| 5 | 82 | Maria Menounos | 2014-08-07 | 30 | |
| 6 | 83 | David Arquette | 2014-08-14 | 30 | |
| 7 | 84 | Larry King | 2014-08-21 | 30 | |
| 8 | 85 | Chanel and Sterling XII | 2014-08-28 | 30 | |
| 9 | 86 | Danny Way | 2014-09-04 | 30 | |
| 10 | 87 | Paul Rodriguez | 2014-09-11 | 30 | |
| 11 | 88 | Kylie and Kendall Jenner | 2014-09-18 | 30 | |
| 12 | 89 | French Montana | 2014-09-25 | 30 | |
| 13 | 90 | Chanel and Sterling XIII | 2014-10-02 | 30 | |
| 14 | 91 | Sage Kotsenburg | 2014-10-09 | 30 | |
| 15 | 92 | Chanel Iman | 2014-10-16 | 30 | |
| 16 | 93 | 100th Episode Special | 2014-10-23 | 30 | |
| 17 | 94 | Chanel and Sterling XIV | 2014-10-30 | 30 | |
| 18 | 95 | Nate Robinson | 2014-10-30 | 30 | |
Season 6
| Episode No. | No. Overall | Title | Airdate | Runtime | Summary |
| --- | --- | --- | --- | --- | --- |
| 1 | 96 | Ne-Yo | 2015-01-01 | 30 | |
| 2 | 97 | Chanel and Sterling XV | 2015-01-22 | 30 | |
| 3 | 98 | Jagger Eaton | 2015-01-08 | 30 | |
| 4 | 99 | Lyndie Greenwood | 2015-01-08 | 30 | |
| 5 | 100 | Tanner Foust | 2015-01-15 | 30 | |
| 6 | 101 | Mr. Rochelle | 2015-01-15 | 30 | |
| 7 | 102 | YG | 2015-01-22 | 30 | |
| 8 | 103 | Chanel and Sterling XVI | 2015-01-22 | 30 | |
| 9 | 104 | Chanel and Sterling XVII | 2015-01-29 | 30 | |
| 10 | 105 | Future | 2015-01-29 | 30 | |
| 11 | 106 | Smosh | 2015-02-05 | 30 | |
| 12 | 107 | Danny Brown | 2015-02-12 | 30 | |
| 13 | 108 | Chanel and Sterling XVIII | 2015-02-19 | 30 | |
| 14 | 109 | Rick Ross | 2015-02-26 | 30 | |
| 15 | 110 | Nina Agdal | 2015-03-05 | 30 | |
| 16 | 111 | Chanel and Sterling XIX | 2015-03-12 | 30 | |
| 17 | 112 | Eric Andre | 2015-03-19 | 30 | |
| 18 | 113 | Brooks Wheelan | 2015-03-26 | 30 | |
| 19 | 114 | Prince Fielder | 2015-04-02 | 30 | |
| 20 | 115 | Juicy J | 2015-04-09 | 30 | |
| 21 | 116 | Tyler Posey | 2015-04-16 | 30 | |
| 22 | 117 | Prom Edition | 2015-04-23 | 30 | |
| 23 | 118 | Nick Swisher | 2015-04-30 | 30 | |
| 24 | 119 | Chanel and Sterling XX | 2015-05-07 | 30 | |
| 25 | 120 | Iliza Shlesinger | 2015-05-14 | 30 | |
| 26 | 121 | Dr. Drew Pinsky | 2015-05-21 | 30 | |
| 27 | 122 | LeSean McCoy | 2015-05-28 | 30 | |
| 28 | 123 | Dan Bilzerian | 2015-06-04 | 30 | |
| 29 | 124 | Travis Mills | 2015-06-11 | 30 | |
| 30 | 125 | Chanel West Coast | 2015-06-18 | 30 | |
| 31 | 126 | Susanne Daniels | 2015-06-25 | 30 | |
| 32 | 127 | The Fat Jewish | 2015-06-25 | 30 | |
Season 7
| Episode No. | No. Overall | Title | Airdate | Runtime | Summary |
| --- | --- | --- | --- | --- | --- |
| 1 | 128 | 50 Cent | 2015-10-08 | 30 | Rapper 50 Cent; "Crappy Birthday", "Built Like 50", "Show Stealers." |
| 2 | 129 | Action Bronson | 2015-10-15 | 30 | Rapper Action Bronson, "Bronsonmania", "White People Dancing." |
| 3 | 130 | Mac Miller II | 2015-10-22 | 30 | |
| 4 | 131 | Chanel and Sterling XXI | 2015-10-29 | 30 | |
| 5 | 132 | Andy Bell | 2015-11-05 | 30 | |
| 6 | 133 | Machine Gun Kelly | 2015-11-12 | 30 | Machine Gun Kelly; "Wild Boys"; "Fun Police"; "Sky Coffins." |
| 7 | 134 | Dude Perfect | 2015-11-19 | 30 | Trick shot superstars Dude Perfect; "Dudebrations"; "Dud Perfect"; "Bad Garretts." |
| 8 | 135 | Charlotte McKinney | 2015-12-03 | 30 | |
| 9 | 136 | Chanel and Sterling XXII | 2015-12-10 | 30 | |
| 10 | 137 | Robbie Maddison | 2015-12-17 | 30 | On an all-new episode of "Ridiculousness," Rob, Stee-Lo, and Chanel meet with motorcycle madman Robbie Maddison showcase some "Mini Madd Asses", cause some serious "Grammage" and learn the dangers of pranking with "Not Funny, Dude". |
| 11 | 138 | Chanel and Sterling XXIII | 2016-01-07 | 30 | |
| 12 | 139 | Paige | 2016-01-14 | 30 | |
| 13 | 140 | Steelo Brim | 2016-01-21 | 30 | |
| 14 | 141 | Travi$ Scott | 2016-01-28 | 30 | |
| 15 | 142 | Jordin Sparks | 2016-02-04 | 30 | |
| 16 | 143 | Chanel and Sterling XXIV | 2016-02-11 | 30 | |
| 17 | 144 | Diplo | 2016-02-18 | 30 | Diplo; "Peacekeepers"; "Mad Indecent Block Parties." |
| 18 | 145 | Ryan Villopoto | 2016-02-25 | 30 | |
| 19 | 146 | Tyler Farr | 2016-03-03 | 30 | Country singer Tyler Farr helps with "Redneck Therapy," "Suffer in Peace" and "Outside Junk." |
| 20 | 147 | Chris Pontius | 2016-03-10 | 30 | On an all-new episode of Ridiculousness, Jackass and Wildboyz star Chris Pontius joins Rob, Chanel and Sterling get up close in some "All-Natural Weirdness," dance with some "Party Boys". |
| 21 | 148 | Chase Elliott | 2016-06-02 | 30 | |
| 22 | 149 | Ja Rule | 2016-06-02 | 30 | Ja Rule Helps with "Keep it on the Green," "Ja Ghouls" and "These Damn Kids!" |
| 23 | 150 | Chanel and Sterling XXV | 2016-06-09 | 30 | On an all-new episode of Ridiculousness, Rob, Chanel and Sterling keep their area free from "Space Invaders," nap hard after a "Slumber Punch," and see just how weird it gets when cats get their paws on "Too Much Nip." |
| 24 | 151 | Sage the Gemini | 2016-06-09 | 30 | On an all-new episode of Ridiculousness, Rob, Chanel and Sterling have rapper/producer Sage the Gemini on the show to find out if he's "Glide Or Die," get "Over Gassed," and announce to the world "I Love Sparks!" |
| 25 | 152 | Sam Sadler | 2016-06-16 | 30 | |
| 26 | 153 | Ireland Baldwin | 2016-06-16 | 30 | |
| 27 | 154 | Chris "Drama" Pfaff II | 2016-06-23 | 30 | |
| 28 | 155 | Chanel and Sterling XXVI | 2016-06-23 | 30 | |
| 29 | 156 | Zara Larsson | 2016-06-30 | 31 | Pop singer Zara Larsson helps with "Beast Catching," "Beyonce Tears" and "Worstest Love of All." |
| 30 | 157 | Rae Sremmurd | 2016-06-30 | 31 | Included: "Sremmlife"; "Worse Than It Looks"; and "Come Get Her." |
Season 8
| Episode No. | No. Overall | Title | Airdate | Runtime | Summary |
| --- | --- | --- | --- | --- | --- |
| 1 | 158 | Chanel and Sterling XXVII | 2016-07-07 | 30 | Chanel and Sterling; "Do It for the Vine"; "3Diculousness"; "Grey Games". |
| 2 | 159 | Eric Andre II | 2016-07-07 | 30 | Comic Eric Andre; "Power Dicks"; "Unexpected Mouth Mates." |
| 3 | 160 | Rob Gronkowski | 2016-07-14 | 30 | NFL player Rob Gronkowski; "Unwakeable"; "Bus Blind"; "Mild Boys." |
| 4 | 161 | Chanel and Sterling XXVIII | 2016-07-14 | 30 | |
| 5 | 162 | Leona Lewis | 2016-07-21 | 30 | |
| 6 | 163 | Marcus Lemonis | 2016-07-21 | 30 | |
| 7 | 164 | Kaitlyn Farrington | 2016-07-28 | 30 | |
| 8 | 165 | Hampton Yount | 2016-07-28 | 30 | |
| 9 | 166 | Chanel and Sterling XXIX | 2016-08-05 | 30 | On an all new episode of Ridiculousness, Rob, Chanel and Steelo fly solo as they learn how dangerous it is to be born with "Turtle Blood", get in shape with "Beast 90x" and learn the advantages to being 100% "Prank Proof". |
| 10 | 167 | Redfoo | 2016-08-05 | 30 | On an all-new episode of Ridiculousness, Grammy-nominated recording artist Redfoo joins Rob, Stee-Lo and Chanel to talk about the "Legends of Campfoo", going "Lights Out" and learn what it means to get "Party Rock'd". |
| 11 | 168 | Metta World Peace | 2016-08-12 | 30 | On an all-new episode of Ridiculousness, basketball great Metta World Peace joins Rob, Sterling, and Chanel to talk about what it means to play "Metta Ball," having a job when you're "Here For The Discount." |
| 12 | 169 | Chanel and Sterling XXX | 2016-08-12 | 31 | On an all-new episode of Ridiculousness, Rob, Chanel and Sterling spot some "Man Dolphins", hit some red "Bullseyes" and get wet in the category "Dammmmp Daniel." |
| 13 | 170 | Bubba Wallace | 2016-08-12 | 31 | On an all-new episode of Ridiculousness, NASCAR's Bubba Wallace sits with Rob, Stee-lo and Chanel to drive fast and hard in "Trading Paint," play some "Next Level Games" and get into some road rage throwdowns in "Street Heat." |
| 14 | 171 | Chanel and Sterling XXXI | 2016-08-12 | 31 | On an all-new episode of Ridiculousness, Rob, Sterling, and Chanel go "Flame Dumb," test out their hand skills in "Snatch Masters," and slow-mo man's best friend in "Goooooooddddd Boooooooyyyyy." |
| 15 | 172 | T-Pain | 2016-08-19 | 30 | T-Pain; "T-Pain Your Pain"; "Hard 180s." |
| 16 | 173 | Chanel and Sterling XXXII | 2016-08-19 | 30 | Chanel and Sterling; "White Whines"; "Animals Anonymous"; "Slamburbia." |
| 17 | 174 | Baddie Winkle | 2016-08-23 | 30 | Baddie Winkle; "Fountain of Baddie." |
| 18 | 175 | Chanel and Sterling XXXIII | 2016-08-23 | 30 | Chanel and Sterling; "Undercover Badass"; "Gettin' Paid"; "Unforgivable." |
| 19 | 176 | DeMarcus Ware and Von Miller | 2016-08-23 | 30 | DeMarcus Ware and Von Miller join Rob and the crew to try out for the "Swat Team," round up some "Attack Chickens" and file to the IRS to become "Fart Tax Exempt." |
| 20 | 177 | Chanel and Sterling XXXIV | 2016-08-30 | 30 | Rob, Chanel and Sterling take the "Running Man Challenge," explore the fear known as "Crap-nophobia" and learn what it means to be "Saved to Death." |
| 21 | 178 | Wanda Sykes | 2016-08-30 | 30 | Comic Wanda Sykes joins Rob, Sterling, and Chanel to talk about what it means to have "Unpresidential Nipples," doling out "Momforcement" and the first ever "Wandamania." |
| 22 | 179 | Chanel and Sterling XXXV | 2016-09-06 | 30 | Rob, Sterling and Chanel pay homage to some "Legendary Assists," bust up some public makeouts with "PDA Police" and find out why babies are nothing more than "Tiny People, Tiny Brains." |
| 23 | 180 | Dillon Francis | 2016-09-06 | 30 | Artist Dillon Francis; "Wack Smack", "They Did It Right." |
| 24 | 181 | Dave England | 2016-09-13 | 30 | "Poo Pros", "Bad Daddies", "Butt Hurt". |
| 25 | 182 | Bryan Callen and Brendan Schaub | 2016-09-13 | 30 | Podcast hosts Bryan Callen and Brendan Schaub; "Fighters and Funny People." |
| 26 | 183 | Chanel and Sterling XXXVI | 2016-09-20 | 30 | Chanel and Sterling; "Everyday Peens"; "Dog Bombed"; "Motor Skills." |
| 27 | 184 | Jerry Springer | 2016-09-20 | 30 | TV personality Jerry Springer; "Jerry! Jerry! Jerry!"; "Beastdowns"; "Injurgram." |
| 28 | 185 | Chanel and Sterling XXXVII | 2016-09-27 | 30 | |
| 29 | 186 | Jolene Van Vugt | 2016-09-27 | 30 | |
| 30 | 187 | Chanel and Sterling XXXVIII | 2016-09-27 | 30 | |
Season 9
| Episode No. | No. Overall | Title | Airdate | Runtime | Summary |
| --- | --- | --- | --- | --- | --- |
| 1 | 188 | Chanel and Sterling XXXIX | 2017-01-20 | 30 | |
| 2 | 189 | Jamie Bestwick | 2017-01-20 | 30 | |
| 3 | 190 | Chanel and Sterling XL | 2017-01-27 | 40 | The Ridicky Awards. Chanel and Sterling; "Russian Thanksgiving''; "Teeny Meanies''; "Virtual Retirement.'' |
| 4 | 191 | Clinton Sparks | 2017-01-27 | 40 | Clinton Sparks; "Sparks of Genius''; "Massholes''; "Mama Trauma.'' |
| 5 | 192 | Chanel and Sterling XLI | 2017-02-03 | 40 | Chanel and Sterling; "Russian Talent Show''; "Kid Marks''; "The World's Your Weapon.'' |
| 6 | 193 | Danger Ehren | 2017-02-03 | 40 | Danger Ehren; "Getting Donkey'd''; "Dental Danger''; "Whiskey Pets.'' |
| 7 | 194 | Chanel and Sterling XLII | 2017-02-10 | 40 | Chanel and Sterling; "Traffic Tag''; "Dick Tips''; "Pop the Man-pagne.'' |
| 8 | 195 | Steve Wilkos | 2017-02-10 | 40 | Steve Wilkos; "Surprise T...''; "Stevecurity''; "Highest Rated Category Ever.'' |
| 9 | 196 | Chanel and Sterling XLIII | 2017-02-17 | 40 | Rob, Chanel and Steelo enter the snack zone, learn the dangers of hiring budget babysitters and root on reckless golf cart drivers in Country Club Drift. |
| 10 | 197 | Michael Crossland | 2017-02-17 | 40 | Motivational speaker Michael Crossland joins Rob, Steelo and Chanel to teach the Crossland Method, what it means when a dog is cross-bred and a visit to the Field of Nightmares. |
| 11 | 198 | Teyana Taylor | 2017-02-24 | 40 | Teyana Taylor; "Kid Nappers''; "Birthday Assassins''; "Lust Bubble.'' |
| 12 | 199 | Chanel and Sterling XLIV | 2017-03-03 | 40 | Chanel and Sterling; "Dead Pools''; "Carrot Shock''; "Everything Farts.'' |
| 13 | 200 | The Chainsmokers | 2017-03-10 | 40 | The Chainsmokers; "Biters''; "Stolen Mattresses''; "Teleporters.'' |
| 14 | 201 | Chanel and Sterling XLV | 2017-03-17 | 40 | Rob, Channel and Steelo check out fierce "Lawn Warriors," Learn some wisdom in "Speak Your Mind" and witness some "Furry Fury." |
| 15 | 202 | Vic Mensa | 2017-03-24 | 40 | |
| 16 | 203 | Chanel and Sterling XLVI | 2017-03-31 | 40 | |
| 17 | 204 | Jessie J | 2017-04-07 | 40 | |
| 18 | 205 | Chanel and Sterling XLVII | 2017-04-14 | 40 | |
| 19 | 206 | DJ Paul | 2017-04-21 | 40 | |
| 20 | 207 | Chanel and Sterling XLVIII | 2017-04-28 | 40 | |
| 21 | 208 | Young M.A. | 2017-05-05 | 40 | |
| 22 | 209 | Grossest Episode Ever | 2017-05-12 | 31 | Things get grosser than ever when Rob, Chanel and Steelo check out some talented ASS MASTERS, avoid the BOOGIE KNIGHTS and discover the disgusting side of MOTHER BIRDING. |
| 23 | 210 | Tami Roman | 2017-06-08 | 31 | Tami Roman; "Ratnaphobia"; "Street Dumb"; "Butt Regret." |
| 24 | 211 | Ridic Remix | 2017-06-08 | 31 | Rob, Chanel and Steelo swap places; "Cute Kills"; "Death Carts"; "PPP." |
| 25 | 212 | Summer Vacation | 2017-06-15 | 30 | On an all-new episode of Ridiculousness, Rob, Chanel and Steelo celebrate summer vacation by getting SAND BLASTED, take a trip to PAINLAND and party with THE BANG GANG. |
| 26 | 213 | Charlamagne Tha God | 2017-06-15 | 30 | On an all-new episode of Ridiculousness, radio and TV star Charlemagne Tha God joins Rob, Chanel, and Steelo to PUT SOME RESPECK ON MY NAME, call out the DONKEYS OF THE DAY and realize some people are just DILDO DUMB. |
| 27 | 214 | Gene Dyrdek | 2017-06-15 | 40 | On an all-new episode of Ridiculousness, Rob, Chanel and Sterling are joined by none other than Rob's dad, Gene Dyrdek who teaches the gang about THE POWER OF MAGNETS, that it's NEVER TOO LATE and the mysterious GREY GUNNERS. |
| 28 | 215 | Big Baby D.R.A.M. | 2017-06-22 | 30 | On an all-new episode of Ridiculousness, rapper Big Baby D.R.A.M. joins Rob, Chanel, and Steelo to get into some BAD BROCCOLI, learn how to speak UNCLISH and fend off a few URBAN PREDATORS. |
| 29 | 216 | Post Malone | 2017-06-22 | 30 | On an all-new episode of Ridiculousness, rapper Post Malone joins Rob, Chanel, and Steelo to ball with some REALLY WHITE IVERSONS, get messy with the category SAUCIN' ON YOU and show off some KNUCKLE TATS. |
| 30 | 217 | DJ Khaled | 2017-06-22 | 30 | On a special episode of Major Key-diculousness, DJ Khaled teaches Rob, Chanel and Sterling how to be GRATEFUL, how to avoid THEY and how to get LOST AT SKI. |
Season 10
| Episode No. | No. Overall | Title | Airdate | Runtime | Summary |
| --- | --- | --- | --- | --- | --- |
| 1 | 218 | The Ridickys | 2017-09-01 | 31 | Rob, Steelo and Chanel give out "Ridicky Awards" for categories including "The Biggest D...," "The Freedom Falcon," and "The Grand Slam." |
| 2 | 219 | 21 Savage | 2017-09-01 | 31 | Rapper 21 Savage; "Savage Mode"; "Word Brothers"; "Issa Weapon." |
| 3 | 220 | Chanel and Sterling XLIX | 2017-09-01 | 31 | Chanel and Sterling; "World War Bee"; "Backflip Block"; "The Wheel World." |
| 4 | 221 | Ty Dolla $ign | 2017-09-08 | 30 | |
| 5 | 222 | DJ Mustard | 2017-09-08 | 30 | |
| 6 | 223 | Chanel and Sterling L | 2017-09-08 | 30 | |
| 7 | 224 | Kidiculousness | 2017-09-15 | 30 | On an all-new special episode of Ridiculousness, it's all about the kids! Rob, Steelo, and Chanel celebrate the next generation by drinking some GO GO JUICE, getting caught up in TINY TORNADOS, and joining TYKE CLUB. |
| 8 | 225 | G-Eazy | 2017-09-15 | 30 | |
| 9 | 226 | Gaten Matarazzo | 2017-09-22 | 30 | |
| 10 | 227 | Chanel and Sterling LI | 2017-09-22 | 30 | |
| 11 | 228 | The Happy Everything Episode | 2017-12-01 | 30 | On an all-new special episode of Ridiculousness, Rob, Steelo, and Chanel celebrate the holiday season by fighting through BLACK AND BLUE FRIDAY, GETTIN' UGLY with Christmas sweaters, and spinning some HUMAN DREIDELS. |
| 12 | 229 | Snowdiculousness | 2017-12-01 | 30 | On an all-new special episode of Ridiculousness dedicated to the greatest form of precipitation, Rob, Steelo and Chanel pay a visit to the CUL-DE-SLOPES, watch some ICE CARPADES, and find evidence of the elusive SNOW SCORPIONS. |
| 13 | 230 | Mark Cuban | 2017-12-01 | 30 | Mark Cuban joins Rob, Chanel and Steelo to discuss future investments in the MARK TANK, try to solve the CUBAN BATHROOM CRISIS and explore the DANGERS OF DUNKING. |
| 14 | 231 | Chick-ulousness | 2017-12-01 | 30 | Rob, Steelo, and Chanel celebrate incredible women with "Super She-roes" and pay homage to mothers in "Mommin' Ain't Easy". |
| 15 | 232 | Christina Milian | 2017-12-08 | 30 | Grammy nominated singer-songwriter and actress Christina Milian joins Rob, Sterling and Chanel to be amazed by some SUPERHUMANS, give some restaurants an F-RATING and be terrorized by some FEATHER SHARKS. |
| 16 | 233 | Nerdiculousness | 2017-12-08 | 30 | On an all-new special episode of Ridiculousness, dedicated to the smart people who make our world a better place, Rob, Steelo and Chanel take a look at some lesser-known NERDACHIEVEMENTS, the dark side of science, with TRIAL AND TERROR |
| 17 | 234 | Bro-diculousness | 2017-12-08 | 30 | On a special episode of Ridiculousness, Rob, Sterling and Chanel get down with the bros as they view the world in BRO-MOTION, learn what it means to be BRO-PROOF, and study the special bro bond IN BRO WE TRUST. |
| 18 | 235 | Chanel and Sterling LII | 2017-12-15 | 30 | Rob, Steelo and Chanel get dodge ball damaged in RUBBER STAMPED, become masters of disguise with BLENDERS, and get too honest dropping TRUTH BOMBS. |
| 19 | 236 | Mike Posner | 2017-12-22 | 30 | Mike Posner joins Rob, Steelo and Chanel to take TOO MANY PILLS, explore some BROMANTIC BONDS and learn about WHITE GIRL PROBLEMS. |
| 20 | 237 | Jordan Clarkson | 2017-12-22 | 30 | On an all-new episode of Ridiculousness, Laker shooting guard Jordan Clarkson joins Rob, Steelo and Chanel to throw down some JAMMIES, check out the TONGUE CAM and experience some water pain in the category GETTIN' LAKED. |
| 21 | 238 | Waka Flocka Flame | 2017-12-29 | 30 | On an all-new episode of Ridiculousness, rapper Waka Flocka Flame joins Rob, Chanel and Sterling to consider hiring some QUALIFIED ROLLERS, marvel at people who use NO HANDS, and laugh at CRAPTICAL JOKERS. |
| 22 | 239 | Keyshia Cole | 2017-12-29 | 30 | |
| 23 | 240 | Chanel and Sterling LIII | 2018-01-05 | 30 | Rob, Steelo and Chanel explore the fidget spinner sensation in SPIN CITY, diagnose party injuries known as FUNCUSSIONS, and examine the exact moment when people develop TRUST ISSUES. |
| 24 | 241 | Red, White and Bluediculousness | 2018-01-05 | 30 | Rob, Chanel and Sterling salute the troops with some BASIC BASIC TRAINING, take to the sky with FLYIN' AND WINNIN' and get extra patriotic with FOR COUNTRY. |
| 25 | 242 | Highdiculousness | 2018-01-12 | 30 | In an episode dedicated to the world of weed, Rob, Steelo and Chanel check out some "Animals in Pants", explore what it's like to have "Bong Brain" and ask "Am I High?". |
| 26 | 243 | Rockdiculousness with Steel Panther | 2018-01-12 | 30 | Steel Panther joins Rob, Chanel and Sterling to fire up the "Flame Fuel", grab some "Community Property" and tempt death with "Livin' on a Prayer". |
| 27 | 244 | Ridiculousness 500 | 2018-01-19 | 30 | On an all-new special episode of Ridiculousness, we celebrate the world of NASCAR, with a salute to PASS MASTERS, an introduction to NASCAR EXITS, and a look at what happens when people get PAVEMENTAL. |
| 28 | 245 | Wheeler Walker, Jr. | 2018-01-19 | 30 | Wheeler Walker Jr. discusses his "Banned Mates" and analyzes grooming techniques in "Muff Maintenance". |
| 29 | 246 | Big Freedia | 2018-01-26 | 30 | Rob, Chanel and Steelo welcome Big Freedia to get it shaking with "Azz Everywhere," get drunk and dangerous with "Gin Victims" and find out what it means to be "Here to Stay". |
| 30 | 247 | Matt Shively | 2018-01-26 | 30 | Rob, Steelo and Chanel are joined by actor Matt Shively to experience some "Paranorm-ish Activity," do some "Attempted Man S." and meet some animals that are "Milk Ready. |
Season 11
| Episode No. | No. Overall | Title | Airdate | Runtime | Summary |
| --- | --- | --- | --- | --- | --- |
| 1 | 248 | Adam Rippon | 2018-08-05 | 30 | Rob, Chanel and Steelo are joined by Olympic figure skater Adam Rippon to swipe right on the animal dating app "Whiskr," let it all out in "Soul Scream," and keep the streets clean with "Face." |
| 2 | 249 | Chanel and Sterling LIV | 2018-08-05 | 30 | Rob, Chanel and Steelo celebrate some randy older people in "The Horniest Generation," check out some kids who'd probably be "Better Off Orphans," and find out what it takes to give "The Extra 10 Percent." |
| 3 | 250 | Justina Valentine | 2018-08-05 | 30 | "Wild 'N Out" star Justina Valentine joins Rob, Steelo and Chanel as they witness some "Secondhand Suck," check out some gym-goers who have a "Trial Membership" and try to avoid some "Water Drama." |
| 4 | 251 | Chanel and Sterling LVI | 2018-08-05 | 30 | Rob, Chanel and Steelo celebrate some randy older people in THE HORNIEST GENERATION, check out some kids who'd probably be BETTER OFF ORPHANS, and find out what it takes to give THE EXTRA 10 PERCENT. |
| 5 | 252 | MΛX | 2018-08-12 | 30 | Rob, Chanel and Steelo welcome singer­songwriter MAX and get AFRAID IN THE DARK, learn that true love is MEANT TO BE and make some bizarre fashion choices on LAUNDRY DAY. |
| 6 | 253 | Chanel and Sterling LV | 2018-08-12 | 30 | Rob, Chanel and Steelo watch some PG PORNO, fill their tanks up with NIGHTMARE FUEL, and meet the superhero known as THE DRUNK KNIGHT. |
| 7 | 254 | Cody Garbrandt | 2018-08-12 | 30 | Rob, Chanel and Steelo are joined by UFC Champ Cody Garbrandt to take a ride on the HECKLE HIGHWAY, do some hard time with BEST FELONS FOREVER and enjoy some good old fashioned street fights in ANYWHERE MMA. |
| 8 | 255 | Chanel and Sterling LVII | 2018-08-12 | 30 | Rob, Chanel and Steelo take a trip to TRAP CITY and learn about the genius of SACK ARTISTS. |
| 9 | 256 | Chloe Kim | 2018-08-12 | 30 | Olympic gold medalist Chloe Kim joins Rob, Chanel and Steelo as they check out some animals getting their mind blown in SHOOK PETS, parents who believe in practicing TOUGH LOVE, and a bunch of aspiring athletes who WON'T WAIT FOR WINTER. |
| 10 | 257 | Chanel and Sterling LVIII | 2018-08-12 | 30 | Rob, Chanel and Steelo watch some videos that are "Straight Fire," and get freaked out by pet lovers in "Man's Best Friends With Benefits." |
| 11 | 258 | Jack & Jack | 2018-08-19 | 30 | Jack and Jack join Rob, Chanel and Steelo to talk about committing FILTHY FOULS, the casual thievery known as MINE NOW, and strict moms known as MOTHER GOONS. |
| 12 | 259 | Chanel and Sterling LXII | 2018-08-19 | 30 | Rob warns Chanel and Sterling to keep out of the sky in "Fright and Flight," celebrate some truly "Great Grandmas," and try not to chug any "Stink Drinks." |
| 13 | 260 | Jasmine Tookes | 2018-08-19 | 30 | Supermodel Jasmine Tookes joins Rob, Chanel and Steelo to catch some FALLEN ANGELS, hit the gym to get INSTA­SWOLE, and check out some new wardrobe ideas in HIGH FASHION. |
| 14 | 261 | Chanel and Sterling LXIII | 2018-08-19 | 30 | Rob, Chanel and Steelo keep their game tight with some PLAYGROUND PLAYAS, sport some killer DIRT 'STACHES, and ask the ultimate question: IS IT IN? |
| 15 | 262 | Steve-O II | 2018-08-26 | 30 | Legendary Jackass Steve­-O joins Rob, Chanel and Steelo to prepare for the MACHINE UPRISING, feel the relief of BEATING YOUR JUNK, and do a little ROOFIN' OFF. |
| 16 | 263 | Shanina Shaik | 2018-08-26 | 30 | Rob, Chanel and Steelo are joined by supermodel Shanina Shaik to see who gets CUT FROM THE SQUAD, get duped by some SHAME ARTISTS, and drink like a vampire in DRUNKULAS. |
| 17 | 264 | Jermaine Dupri | 2018-08-26 | 30 | Entertainment mogul Jermaine Dupri joins Rob, Chanel and Steelo to discuss THE PRICE OF LIKES, meet some SLEEP NINJAS and try to help some musicians who are UNPRODUCIBLE. |
| 18 | 265 | Michael Carbonaro | 2018-08-26 | 30 | Michael Carbonaro joins Rob, Chanel and Steelo while they check out some mean old men in WRINKLED DICKS, find out how dogs feel about magic in OLD DOGS, NEW TRICKS and see why combining cars and parkour doesn't work as well as you'd think in CARKOUR. |
| 19 | 266 | Brendan Schaub | 2018-09-02 | 30 | Rob, Chanel and Steelo are joined by MMA fighter Brendan Schaub to clear their heads with a BRAIN CLEANSE, cheer on fight fans in FIGHTNATICS and mine for some YELLOW GOLD. |
| 20 | 267 | Chanel and Sterling LXI | 2018-09-02 | 30 | Rob, Chanel and Steelo get pissed off at THE NEW GUY, try and hide out with some CRAPPY CHAMELEONS, and enter the terrifying world of THE DARK WEB. |
| 21 | 268 | Lewis Howes | 2018-09-02 | 30 | Motivational guru Lewis Howes joins Rob, Chanel and Steelo to talk about THE SCHOOL OF WACKNESS, motivators who are nothing more than HALFWAY HOWES, and the fear known as ASNAKENOPHOBIA. |
| 22 | 269 | Chanel and Sterling LIX | 2018-09-02 | 30 | Rob, Chanel and Steelo salute the troops in TRAINING BASICS, discover a new sport called DRUNKOUR, and witness the majesty of HOBO WIZARDS. |
| 23 | 270 | Laurie Hernandez | 2018-09-09 | 30 | Gymnastics Champion Laurie Hernandez joins Rob, Chanel and Steelo to talk about her finely tuned SLAMDAR, the difference between her and STREET GYMNASTS, as well as some kids who are nothing but ANGST-HOLES. |
| 24 | 271 | Supreme Patty | 2018-09-09 | 30 | Social media star Supreme Patty joins Rob to take a visit to the wild world of PATTY COUNTRY, experience airport insanity in AEROMANIA, and learn the wrong way to treat your eyeballs in PATTY PRACTICE. |
| 25 | 272 | Jimmy Uso and Naomi | 2018-09-09 | 30 | WWE Superstars Jimmy Uso and Naomi learn sometimes PAIN DON'T HURT, try to keep up with the old and fast in SILVER BULLETS and prove that some things are IN THE BLOOD. |
| 26 | 273 | Chanel and Sterling LX | 2018-09-09 | 30 | Rob, Chanel and Steelo go on a safari with AMATEUR GEOGRAPHIC, question their own reality in GLITCH IN THE SIMULATION and experiment with some DISCOUNT SCIENCE. |
| 27 | 274 | Brendan Schaub II | 2018-09-15 | 30 | Rob, Chanel and Steelo are joined by podcaster and comedian Brendan Schaub to tip their hat to some POLITE DRUNKS, take a trip to RACC CITY and listen in on some BROFESSIONS. |
| 28 | 275 | Michael Rapaport | 2018-09-16 | 30 | The one and only Michael Rapaport joins Rob, Chanel and Steelo to talk about DISRUPTIVE BEHAVIOR, supporting teams that can turn you into BROKEN FANS, and sights that leave you with nothing to say but ONLY IN NEW YORK. |
| 29 | 276 | Chanel and Sterling LXX | 2018-09-16 | 30 | Rob, Chanel and Steelo witness motorcycle revenge in MOTO-CIDE, watch some unevolved CAVE PEOPLE, and experience twice the pain in ADDING INJURY TO INJURY. |
| 30 | 277 | Chris "Drama" Pfaff III | 2018-09-16 | 30 | Rob, Chanel and Steelo welcome Chris "Drama" Pfaff to look on the bright side in MAKING LEMONADE, get dazzled by some BUTT MAGIC, and check out some unusual "Bucket Lists" with DIE HAPPY. |
| 31 | 278 | Hartdiculousness with Kevin Hart | 2018-09-23 | 60 | On a special hour-long episode, the show becomes Hartdiculousness as comedy superstar Kevin Hart joins Rob, Chanel and Steelo to talk about his new movie "Night School", treat their LEARNING HERPES, and run from some BIG ASS MAN PIGEONS. |
| 32 | 279 | Chanel and Sterling LXVI | 2018-09-23 | 30 | Rob, Chanel and Steelo join THE ANIMAL RESISTANCE, judge a NITROUS TALENT SHOW, and premiere their action blockbuster, THE DISPOSABLES. |
| 33 | 280 | Chanel and Sterling LXVIII | 2018-09-23 | 30 | Rob, Chanel and Steelo witness some WASTED TUITION, go for a walk with some HUMAN PUPPIES and take cover from people who are TOO DUMB FOR GUNS. |
| 34 | 281 | Chanel and Sterling LXVII | 2018-09-30 | 30 | |
| 35 | 282 | Gary Owen | 2018-09-30 | 30 | Comedian Gary Owen joins Rob, Chanel and Steelo to try out some SACKUPUNCTURE, watch couples get lost in a LOVE BUBBLE, and experience redheads reaching their boiling point in GINGER SNAPS. |
| 36 | 283 | Chris "Drama" Pfaff IV | 2018-09-30 | 30 | Chris "Drama" Pfaff joins Rob, Chanel and Steelo to visit the library in CHECK THIS OUT, find out who's STILL BLADIN', and help some people with their GAME RABIES. |
| 37 | 284 | Chanel and Sterling LXIV | 2018-10-05 | 30 | |
| 38 | 285 | Chanel and Sterling LXIX | 2018-10-05 | 30 | |
| 39 | 286 | Chanel and Sterling LXXI | 2018-10-12 | 30 | Rob, Chanel and Steelo talk about people who are so soft they're known as THE DELICATES, meet some birds that are best described as WINGED WEIRDOS, and hang out with some disgusting couples in their HONEYMOON PHASE. |
| 40 | 287 | Chanel and Sterling LXXII | 2018-10-12 | 30 | Rob, Chanel and Steelo check out some indestructible people in ALLERGIC TO DEATH, bury their heads with the OSTRICH BOYS, and learn you're never too old to get buff in SWOLE TIMERS. |
Season 12
| Episode No. | No. Overall | Title | Airdate | Runtime | Summary |
| --- | --- | --- | --- | --- | --- |
| 1 | 288 | Rob's Parents II | 2018-10-19 | 30 | On an all-new episode of Ridiculousness, Rob, Chanel, and Steelo welcome Rob's Parents, Pat and Gene Dyrdek, for some Mom-approved PATDICULOUSNESS, celebrate greatness with GENE GENES, and learn there is no greater rivalry than DADS VS DIAPERS. |
| 2 | 289 | Chanel and Sterling LXXIII | 2018-10-19 | 30 | On an all-new episode of Ridiculousness, Rob, Chanel, and Steelo cheer on some BITE SIZED BADASSES, party with MOMS GONE WILD, and witness a few GRAND EXITS. |
| 3 | 290 | Kelly Rowland | 2018-10-26 | 30 | On an all-new episode of Ridiculousness, pop superstar Kelly Rowland joins Rob, Chanel and Steelo to meet some people who are NOT READY FOR THE JELLY, air their DIRTY LAUNDRY, and get really unhealthy on CHEAT DAY. |
| 4 | 291 | Chanel and Sterling LXXV | 2018-10-26 | 30 | On an all-new episode of Ridiculousness, Rob, Chanel, and Steelo witness the crime of TESTICULAR MANSLAUGHTER, make some bathroom PUBLIC ENEMIES, and push red to the limit in RED AND RISKY. |
| 5 | 292 | Swizz Beatz | 2018-11-02 | 30 | On an all-new episode of Ridiculousness, Rob, Chanel, and Steelo challenge legendary producer Swizz Beatz to PICK YOUR POISON, go old school with some ROUGH RIDERS, and try to avoid full-on ART FAILURE. |
| 6 | 293 | Chanel and Sterling LXXVI | 2018-11-02 | 30 | On an all-new episode of Ridiculousness, Rob, Chanel, and Steelo aren't convinced by LOUSY LIARS, learn from master THROAT HUNTERS, and take a look at first time criminals, which they call CROOKIES. |
| 7 | 294 | Zach Holmes | 2018-11-02 | 30 | On an all-new episode of Ridiculousness, soulful singer Allen Stone joins Rob, Steelo, and Chanel to put smiles to the test in TESTING POSITIVE, get frustrated with technology in TECH WRECKED, and learn that dogs can sometimes be MAN'S WORST ENEMY. |
| 8 | 295 | Ken Block II | 2018-11-09 | 30 | Driving legend Ken Block joins Rob, Steelo, and Chanel to cheat death in REAPER TEASERS, meet weird huskies in CITY WOLVES, and experience rubber wrath in TIRE REVENGE. |
| 9 | 296 | Chanel and Sterling LXXVII | 2018-11-09 | 30 | Rob, Chanel, and Steelo take a visit to DOG TOWN, break bones at the beach in WAVE GOODBYE, and get ready for alien abduction with PROBE PREPPED. |
| 10 | 297 | Terrence J | 2018-11-09 | 30 | Host of MTV's "Safeword" and "Are You The One" Terrence J joins Rob, Steelo, and Chanel to meet some BROKEN DOGS, check out some FLY KICKS, and swipe left on some folks who are DEFINITELY NOT THE ONE. |
| 11 | 298 | Matt Barnes | 2018-11-16 | 30 | NBA Superstar Matt Barnes joins Rob, Steelo, and Chanel as they mock some FLOPPERS, laugh at the uncoordinated in ZERO SPORT ATHLETES, and call an ambulance for people who can't handle their weed in CAN'T-ABIS. |
| 12 | 299 | Chanel and Sterling LXXVIII | 2018-11-16 | 30 | Rob, Steelo, and Chanel laugh at some cute KITTIOTS, support some people who just WANNA RASSLE, and check out some SLIPPERY CROOKS. |
| 13 | 300 | Brian Deegan | 2018-11-16 | 30 | Action-sports legend Brian Deegan joins Rob, Chanel, and Steelo to talk about ACCIDENTAL GHOST-RIDERS, people who attempt 360s but end up with 359s, and those who try to ride but are NOT MEANT TO MOTO. |
| 14 | 301 | Mike Tyson | 2018-11-30 | 30 | The Greatest of All-Time, Mike Tyson joins Rob, Steelo, and Chanel to talk about knocking people OUT IN THE FIRST, playing a game of PEEK-A-BOO, and the constant annoyance of FLAPPY DICKS. |
| 15 | 302 | Rob Riggle | 2018-11-30 | 30 | Rob Riggle joins Rob, Steelo, and Chanel as they visit a SKI DISASTER ACADEMY, celebrate some NORTH AMERICAN TURDS, and report the news while LIVE ON THE SCENE. |
| 16 | 303 | Chanel and Sterling LXXIX | 2018-11-30 | 30 | On an all-new episode of Ridiculousness, Rob, Steelo, and Chanel explore the WINDY CITY, use the new rideshare service ZOOBER, and learn the truth about MALE BIRTH CONTROL. |
| 17 | 304 | Mike Holston | 2018-12-07 | 30 | "The Real Tarzan" Mike Holston and some special guests join Rob, Steelo, and Chanel as they check out some RISKY JOBS, say ARACH NO THANK YOU to spiders, and head down under with some AUSSIE LEGENDS. |
| 18 | 305 | Chanel and Sterling LXXX | 2018-12-07 | 30 | Rob, Chanel, and Steelo help burp some BABY DRUNKS, trash some cars in IT'S A RENTAL, and come to terms with the reality that BUGS ARE PEOPLE TOO. |
| 19 | 306 | Allen Stone | 2018-12-14 | 30 | Soulful singer Allen Stone joins Rob, Steelo, and Chanel to put smiles to the test in TESTING POSITIVE, get frustrated with technology in TECH WRECKED, and learn that dogs can sometimes be MAN'S WORST ENEMY. |
| 20 | 307 | Chanel and Sterling LXXIV | 2018-12-14 | 30 | Rob, Chanel, and Steelo help fold up some HUMAN ORIGAMI, celebrate some CASUAL BADASSES, and go bananas with some monkeys that are BIG CHIMPIN'. |
| 21 | 308 | Amanda Cerny | 2018-12-14 | 30 | Rob, Chanel, and Steelo welcome social media superstar Amanda Cerny to talk about BAD INFLUENCERS, the DIRT ANGELS that some people call pigs, and the fitness confused, known as GYMBECILES. |
| 22 | 309 | Shiggy | 2018-12-21 | 30 | Rob, Chanel and Steelo welcome comedian Shiggy to bust some dangerous dance moves in "Getting Shiggy With It"; getting way too "Deep in Their Feelings"; proving the key to confidence. |
| 23 | 310 | Chanel and Sterling LXXXII | 2018-12-21 | 30 | Rob, Chanel and Steelo get clingy with "Sticky Palms"; seizing the moment in "Shoot Your Shot"; losing all faith in friendship in "Trust Traitors". |
| 24 | 311 | Jimmy O. Yang | 2018-12-28 | 30 | Actor and comedian Jimmy O. Yang joins Rob, Chanel, and Steelo to explain HOW TO AMERICAN, identify some people who are NOT ACTUAL SCIENTISTS, and hack a butt for some SPECIAL OCCASIONS. |
| 25 | 312 | Chanel and Sterling LXXXI | 2018-12-28 | 30 | Rob, Chanel, and Steelo have a case of THE MONDAYS, hop on with some FREE RIDERS, and finally admit IT'S OVER. |
| 26 | 313 | Victor Cruz | 2019-01-04 | 30 | Super Bowl Champion Victor Cruz joins Rob, Steelo, and Chanel to talk about the disease known as FUMBLE-ITIS, the famous dance style of MILD SALSA, and the importance of wearing a good DOME DEFENDER. |
| 27 | 314 | Becky Lynch | 2019-01-04 | 30 | Rob Dyrdek hosts an internet video clip show with celebrity guests and co-hosts Sterling "Steelo" Brim and Chanel West Coast (Fantasy Factory's rapping receptionist). |
| 28 | 315 | Trevor Jackson | 2019-01-11 | 30 | Rob, Steelo, and Chanel are joined by actor and musician Trevor Jackson as they check out some SUPERFLY ACTION HEROES, see what happens when plans go wrong with ROUGH DRAFTS. |
| 29 | 316 | Chanel and Sterling LXXXVII | 2019-01-11 | 30 | Rob, Chanel, and Steelo help people sleep with some SLUMBER SLAPS, learn that all pets believe HUMANS ARE CRAZY, and take one on the chin in CHINJURIES. |
| 30 | 317 | Florida Georgia Line | 2019-01-11 | 30 | Country superstars Florida Georgia Line join Rob, Chanel, and Steelo to help deal with some BAD TREE VIBEZ, take their pickup trucks on a BRUISE CRUISE, and celebrate the dimwitted in IT'S SIMPLE. |
| 31 | 318 | Jay Rock | 2019-01-18 | 30 | Rob, Steelo, and Chanel welcome rapper Jay Rock as they expose some FAKERS, check out some people who've been SLAMMED STRAIGHT, and find out that there's no escaping KARMA-KAZE. |
| 32 | 319 | Chanel and Sterling XCII | 2019-01-18 | 30 | Rob, Chanel, and Steelo to meet INDUSTRIAL STRENGTH HUMANS, learn about physical therapy in CRAPPY CRYO, and get super amped up with some ENERGY DRUNKS. |
| 33 | 320 | Chanel and Sterling LXXXVI | 2019-01-18 | 30 | Rob, Chanel, and Steelo meet some kids who are BOUND FOR BOARDING SCHOOL, discover the many uses of SWISS ARMY FRIENDS, and get packed up for MOVING DAY. |
| 34 | 321 | Daniel Cormier | 2019-01-25 | 30 | UFC fighter Daniel "DC" Cormier joins Rob, Steelo, and Chanel to explore the sleeping disorder KNUCKLEPSY, take a teeth beating in PAIN EATERS, and witness legends in POUND 4 POUND. |
| 35 | 322 | Chanel and Sterling LXXXIII | 2019-01-25 | 30 | Rob, Chanel, and Steelo take a look at roommates that are DISTURBING THE LEASE, people who are so delicate they're PILLOW-SOFT, and check out the Internet phenomenon that is DAD TUBE. |
| 36 | 323 | Chanel and Sterling LXXXIV | 2019-01-25 | 30 | Rob, Chanel, and Steelo learn from the DUMB BUT BRILLIANT, try to survive a trip to POLE LAND, and travel back in time with RETRODICULOUSNESS. |
| 37 | 324 | Rich the Kid | 2019-02-06 | 30 | Rapper Rich the Kid joins Rob, Steelo, and Chanel to reveal some UNDERCOVER ALIENS, work 9 TO 4:20, and help a few people who NEED A NEW FREEZER. |
| 38 | 325 | Chanel and Sterling LXXXVIII | 2019-02-06 | 30 | Rob, Chanel, and Steelo enter THE SUCK ZONE, meet some animals that are HUNGRY FOR HUMAN, and put on their hard hats for a little FUNSTRUCTION. |
| 39 | 326 | Chanel and Sterling LXXXIX | 2019-02-10 | 30 | Rob, Chanel, and Steelo lose control in PAST THE BRAKING POINT, commit their first offense in FIRST CRIMERS, and witness animals get spurned in NATURAL REJECTION. |
| 40 | 327 | Chanel and Sterling XC | 2019-02-10 | 30 | Rob, Chanel, and Steelo talk about doing WHATEVER IT TAKES to please someone, the destructive beasts known as CATZILLAS, and anger that can only be described as PREMIUM RAGE. |
| 41 | 328 | Chanel and Sterling XCI | 2019-02-13 | 30 | |
| 42 | 329 | Chanel and Sterling LXXXV | 2019-02-13 | 30 | |
Series Cast
| | | | |
| --- | --- | --- | --- |
| | Chelsea Chanel Dudley | as Chanel "West Coast" | |
| | Sterling Brim | as Sterling "Steelo" Brim | |
| | Rob Dyrdek | as Rob Dyrdek | |
Series Crew
| | Position | Name |
| --- | --- | --- |
| | Executive Producer | Jeff Tremaine |
| | Executive Producer | Rob Dyrdek |
Related News
TVMaze