This is not a story about forgiveness; Revenge is a show about retribution. Meet Emily Thorne, the newest resident of The Hamptons. When she was a little girl (and known as Amanda Clarke) her father, David Clarke, was framed for a horrific crime and subsequently sent to prison. While serving his time, the conspirators plotted and murdered David in order to prevent the truth from coming out. Emily is now back with a new identity and ready to take vengeance on the people that murdered her father and stole her childhood.
Series Overview
Rating
imDb Rating: 7.9 (108,181 Votes)
Metascore: N/A
Plot
An emotionally troubled young woman sets out to exact revenge against the people who wronged her father.
Details
Rated: TV-PG
Released: 21 Sep 2011
Runtime: 44 min
Genre: Drama, Mystery, Thriller
Director: N/A
Writer: Mike Kelley
Actors: Madeleine Stowe, Emily VanCamp, Gabriel Mann, Nick Wechsler
Language: English
Country: USA
Awards: Nominated for 1 Golden Globe. Another 6 wins & 28 nominations.
Total Seasons: 4
Previous Episode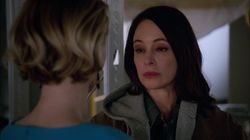 Two Graves
Episode 4x23; May 10, 2015
Backed into a corner, Emily is forced to admit her guilt, but she'll have to decide how far she'll go before admitting defeat.
Previous Episodes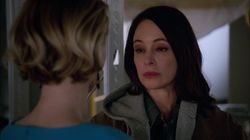 4x23: Two Graves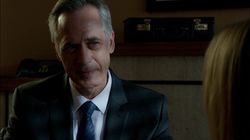 4x22: Plea


4x21: Aftermath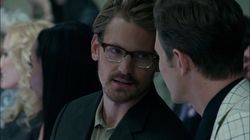 4x20: Burn


4x19: Exposure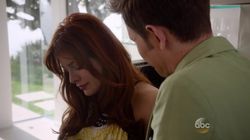 4x18: Clarity


4x17: Loss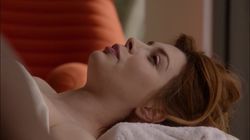 4x16: Retaliation


4x15: Bait

View All Episodes
Cast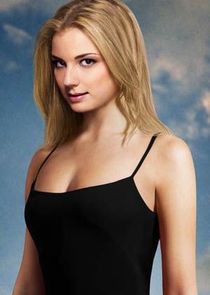 Emily VanCamp as Emily Rebecca Thorne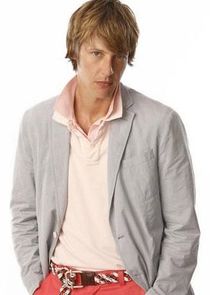 Gabriel Mann as Nolan Ross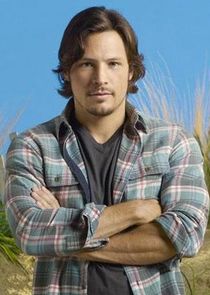 Nick Wechsler as Jack Porter
Madeleine Stowe as Victoria Grayson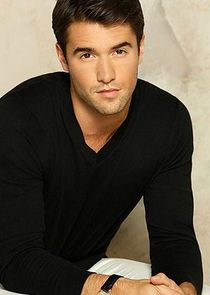 Joshua Bowman as Daniel Grayson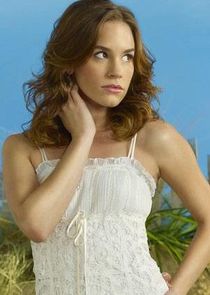 Christa B. Allen as Charlotte Grayson
View Full Cast
Skip to:
Season 1
| Episode No. | No. Overall | Title | Airdate | Runtime | Summary |
| --- | --- | --- | --- | --- | --- |
| 1 | 1 | Pilot | 2011-09-21 | 60 | Emily Thorne is the newest arrival in the Hamptons. By all appearances, she's a friendly and sophisticated "girl next door," but with a dark family history, Emily is anything but what she seems. Seventeen years ago, her father was framed for a crime by neighbors he trusted, and sentenced to life. Emily never saw her father again, and spent her childhood consumed by rage, loss and betrayal. Now she's returning under an assumed identity with one goal - REVENGE -- every social overture a carefully planned chip at the foundation of her sworn enemies. Victoria Grayson is the glamorous matriarch of the Grayson family and reigning Queen of the Hamptons who holds a dark secret -- her culpability in the events that destroyed Emily's life. Conrad Grayson is the head of the Grayson family, a man willing to do whatever it takes to slither out of scandalous situations. Daniel Grayson is the Graysons' son who finds himself unable to resist Emily. Charlotte Grayson, their daughter, fits right in with the "mean girls" of the Hamptons, but is also drawn to boys from the "wrong side of the tracks." Nolan Ross shares a link to Emily's past, her present and her secret. Jack Porter has spent his life helping his father manage the Stowaway Tavern, and when fate brings Emily into his life, he's unable to shake a déjà vu-like connection to her. Declan Porter, Jack's kid brother, is intrigued by the wealthy world of these elite vacationers and finds a target in Charlotte Grayson. Emily's closest friend, Ashley Davenport, is the go-to event planner who hopes to gain entrée into Victoria's good graces and solidify her status among the Hamptonites. |
| 2 | 2 | Trust | 2011-09-28 | 60 | Emily sets her sights on her next target, Bill Harmon, a wealthy hedge funds manager and trusted family friend who testified in the trial that wrongfully convicted her father. She uses her connection with Nolan to her benefit, unbeknownst to him, and also manages to go on her very first date with Daniel. Meanwhile, Victoria's suspicions about Emily grow and she starts digging to find out a little more about this new arrival to the Hamptons. And the situation over at the Stowaway Tavern gets even more dire for the Porter men. |
| 3 | 3 | Betrayal | 2011-10-05 | 60 | With unexpected assistance from her new ally, Nolan, Emily makes it her mission to destroy the political and professional life of the district attorney who convicted her father. Victoria very privately grieves the loss of her only true love while plotting to confirm her suspicions about Emily's past. Meanwhile, Daniel exposes a side of himself that Emily finds impossible to resist. |
| 4 | 4 | Duplicity | 2011-10-12 | 60 | Dr. Michelle Banks, the psychiatrist responsible for institutionalizing her as a little girl, separating her from her dad for good. Meanwhile Jack and Declan face a difficult decision about the future of the bar, and Daniel's college buddy, Tyler, gives proof to Emily's apprehensions. |
| 5 | 5 | Guilt | 2011-10-19 | 60 | Victoria's more vulnerable side shows through when lingering feelings of guilt over her involvement in David Clarke's demise and an unforgivable rift with her daughter become too much to bear; Lydia returns with a vendetta against Emily and the Graysons that will soon come back to haunt her; Now wise to his father's transgressions and a duplicitous betrayal by his friend, Tyler, Daniel decides to make a major life change; and Charlotte and Declan find themselves in an unlikely predicament together. |
| 6 | 6 | Intrigue | 2011-10-26 | 60 | The Grayson 4th of July parties are legendary, but this year's festivities ignite the wrong kind of fireworks when an incriminating surveillance video pops up and breaks the bond of trust between the Graysons and their head of security, Frank. Frank won't go down without a fight, which will spell trouble for Nolan and Emily. Meanwhile, the tension between Emily and Tyler will come to a head, Daniel can't seem to catch a break, and both of the Porter boys make bold moves to get their girl. |
| 7 | 7 | Charade | 2011-11-02 | 60 | The Graysons' 25th wedding anniversary is a less than celebratory occasion when their desire to lay low is interrupted with a high profile story in the paper and a volatile family dinner featuring unwanted guests; the fate of Lydia hangs heavy over everyone, and Frank, desperate to prove his steadfast loyalty to Victoria, digs deep into Emily's past and uncovers too much. |
| 8 | 8 | Treachery | 2011-11-16 | 60 | Emily's plot further unravels, and Victoria's unstable relationship with her family grows increasingly more tense when an unwanted pawn in Emily's game heads to the Hamptons with questionable intentions. Meanwhile, Lydia's memory is a growing concern for the Graysons, and a recently embittered friend begins to play dirty. |
| 9 | 9 | Suspicion | 2011-11-23 | 60 | Having discovered that her most valuable ally has turned against her, Emily desperately reaches out to her mentor for advice. Victoria's worst nightmare comes true when she finds herself totally alone both in her life and her home, while the threat of Tyler's negative influence continues to grow. |
| 10 | 10 | Loyalty | 2011-12-07 | 60 | Emily questions Nolan's loyalty when she discovers a secret of his, but eventually uses it to her advantage in her battle against Tyler. Unfortunately, it sets in motion a chain of events that prove just how dangerous Tyler is. Meanwhile, Amanda makes herself more comfortable in the Hamptons as word of her presence spreads. Victoria regains some power, and things get very ugly between her and Conrad. |
| 11 | 11 | Duress | 2012-01-04 | 60 | An unwelcome and unstable visitor makes a nightmare of Daniel's intimate birthday celebration with family and friends; Charlotte becomes a pawn in Conrad and Victoria's bitter divorce battle, and Emily watches her ultimate plan begin to unravel. |
| 12 | 12 | Infamy | 2012-01-11 | 60 | Emily sets her sights on a new target when a famed author who has deep ties with both the Graysons and the Clarkes returns to town; Conrad proves how dirty he's willing to get when Daniel gets dragged into the divorce; Jack finally let's his guard down with Amanda; and a stunning revelation is unveiled and becomes a game changer for Emily and the Graysons. |
| 13 | 13 | Commitment | 2012-01-18 | 60 | Daniel plans a romantic proposal that may carry dire, long-term ramifications, and Charlotte is devastated when she's forced to move back home with her mother. Meanwhile, Jack's life is put in jeopardy when he's betrayed by someone he adores, and Nolan forces Emily to think twice about her actions. |
| 14 | 14 | Perception | 2012-02-08 | 60 | In an atmosphere of nervous excitement for Emily & Daniel's upcoming engagement party, things quickly start to unravel: Victoria tries to regain the upper hand by using Conrad's own father against him; Jack finds himself wandering deeper into the fray; the rug gets pulled out from under Charlotte, and even more so for Emily. |
| 15 | 15 | Chaos | 2012-02-15 | 60 | The splendor of Emily and Daniel's Fire & Ice engagement party quickly turns to terror when her vendetta takes a dark, unexpected turn, putting those she loves and hates in imminent mortal danger. Meanwhile, Jack resolves to find Amanda and Charlotte takes desperate measures to soothe the pain of her family's betrayal. |
| 16 | 16 | Scandal | 2012-02-29 | 60 | The murder scandal at the Fire & Ice party rocks the Hamptons, and someone has to take the fall. The devastating turn of events call for desperate measures, as the Graysons form a united front, Emily grows more anxious, Ashley steps up for the family, and Jack is not the only one wondering where Amanda has gone. |
| 17 | 17 | Doubt | 2012-04-18 | 60 | Daniel's imprisonment sends Victoria to depths that no one thought possible, as the surprise return of a past love provides a destructive but welcome distraction from her family's struggles. Meanwhile, Jack's search for Amanda grows more desperate as he comes under suspicion for murder. |
| 18 | 18 | Justice | 2012-04-25 | 60 | Whether or not she intended it to happen, Victoria's pawns are caught in the middle of an insidious cover-up and have to pay the ultimate price when Emily discovers the identity of the mysterious man who murdered her father. Meanwhile, Declan's testimony marks the beginning of the end of his relationship with a self-destructive Charlotte. |
| 19 | 19 | Absolution | 2012-05-02 | 60 | The impending release of Daniel has everyone on edge as the press grows more and more hostile; the SEC begin their investigation on Grayson Global; and Emily discovers a new photo taken of her father on the day of his death, leading her to more clues about how he died -- and also to a mystery woman and an ominous new target. |
| 20 | 20 | Legacy | 2012-05-09 | 60 | The year is 2002 in the Hamptons - Emily, who is still Amanda Clarke, is wayward and reckless until Nolan convinces her to read her father's journals. It is then that it all starts sinking in, and Amanda starts staking out the Grayson home, identifying all the Grayson Global players her father described, and piecing together the truth. Her anger builds into determination and focus; this is where it all begins - the genesis of Amanda's ultimate plan to bring justice to her father. |
| 21 | 21 | Grief | 2012-05-16 | 60 | Painful loss forges a stronger bond between Emily and Jack, Victoria forms a new alliance that could seal Conrad's fate, and Charlotte sets out on a vendetta of her own with Declan as her target. |
| 22 | 22 | Reckoning | 2012-05-23 | 60 | With the end in sight, Emily fearlessly pushes forward, closing in on the final phases of her plan for revenge, while the Graysons continue their downward spiral into the rabbit hole of self-destruction. But a big, explosive event leaves much hanging in the balance, courses are altered and even more is left in question. |
Season 2
| Episode No. | No. Overall | Title | Airdate | Runtime | Summary |
| --- | --- | --- | --- | --- | --- |
| 1 | 23 | Destiny | 2012-09-30 | 60 | In the wake of last summer's events in the Hamptons and with the ante even higher, what will Emily's next move be? Will she be able to manage her heart and keep her emotions from getting in the way of her resolve to avenge her father? The Season Two premiere of "Revenge" airs on the series' new night and time. |
| 2 | 24 | Resurrection | 2012-10-07 | 60 | Things get complicated as Emily continues to delicately weave her way back into the Graysons' lives while remaining tied to Amanda and her unborn child. |
| 3 | 25 | Confidence | 2012-10-14 | 60 | The Graysons are back in the spotlight and at the center of a media storm once again, while Emily's past continues to haunt her. |
| 4 | 26 | Intuition | 2012-10-21 | 60 | Playing with the Graysons is definitely playing with fire, and Amanda learns that the hard way. Meanwhile Emily and Aiden each get blindsided, and the wheels start turning as Daniel begins to take matters into his own hands. |
| 5 | 27 | Forgiveness | 2012-10-28 | 60 | Faces from the past are reemerging all around the Hamptons, and for Victoria and Emily it brings on different kinds of trouble and significance. Meanwhile Jack's sense of duty grows exponentially, and Padma makes a move that could have major ramifications for Nolcorp. |
| 6 | 28 | Illusion | 2012-11-04 | 60 | The ties that bind Victoria and Conrad are tested as they reaffirm their loyalties and commitment to each other. Meanwhile the all-too-knowing Mason Treadwell digs deeper as Emily and Amanda struggle to keep their pasts a secret. |
| 7 | 29 | Penance | 2012-11-11 | 60 | Things get complicated as Mason Treadwell delves further into Emily's past while Kara begins to unravel, putting the Graysons in her crosshairs. |
| 8 | 30 | Lineage | 2012-11-25 | 60 | Hindsight's 20/20 when a flashback to 2006 has Victoria getting a surprise visit from her estranged mother, triggering memories of her tumultuous upbringing. Emily embarks on her first mission under Takeda's training, where she meets Aiden and learns of his revenge path. 2006 is also the year Nolcorp goes public, and Carl Porter gets into hot water when he crosses the wrong people on the docks. |
| 9 | 31 | Revelations | 2012-12-02 | 60 | Nolan is confronted with a skeleton from his past, and Daniel's leading role is challenged as Emily and Aiden weave their way through Grayson Global. Meanwhile, the christening of baby Carl brings new concerns to light for Jack and Declan. |
| 10 | 32 | Power | 2013-01-06 | 60 | Victoria begins plotting a scheme which, surprisingly, involves Emily, while Emily locks in on her next target, and Declan discovers something that may threaten the future of the Stowaway. |
| 11 | 33 | Sabotage | 2013-01-13 | 60 | Fundraiser and wine auction provide the perfect backdrop for Emily and Aiden's next plan of attack, while Victoria strategically plots her next move. Meanwhile, Jack, Declan and Amanda struggle with what lies ahead. |
| 12 | 34 | Collusion | 2013-01-20 | 60 | With Emily by his side, Daniel goes toe to toe with his fiercest business rival, Jason Prosser, to land an important deal that Victoria is determined to block. Aiden takes a very dark turn, and Jack and Amanda's future lands in the unlikely hands of Conrad Grayson. |
| 13 | 35 | Union | 2013-02-10 | 60 | Emotions run deep when Jack and Amanda's wedding reminds Emily of what could have been. Meanwhile, things for Daniel get complicated at Grayson Global, and Conrad begins a new chapter. |
| 14 | 36 | Sacrifice | 2013-02-17 | 60 | Even with threats on their family closing in, the Graysons are in rare form as they put on a bold showing at their annual Labor Day bash. Jack and Amanda sail off on their honeymoon but the seas prove to be deadly, and this time Emily can't control the outcome. |
| 15 | 37 | Retribution | 2013-03-10 | 60 | Still reeling from the devastation on The Amanda, Emily's commitment to justice and revenge is stronger than ever, while the Hamptons mourn the loss of one of their own. |
| 16 | 38 | Illumination | 2013-03-17 | 60 | The queen and king of smoke and mirrors, Victoria and Conrad, make a calculated move, starting a charitable foundation in the late Amanda Clarke's name. But little do they know that Jack is not buying it and has a plan of his own. Meanwhile, Emily's past catches up to her again. |
| 17 | 39 | Victory | 2013-03-24 | 60 | With Victoria enlisting the help of Amanda's foster brother in her charitable foundation, Emily seizes an opportunity to regain some of her missing past while settling the score with someone who had a hand in setting her on this path in the first place. |
| 18 | 40 | Masquerade | 2013-03-31 | 60 | Hamptonites celebrate Halloween with a glamorous masquerade ball hosted by the Graysons, which is a perfect setting for Emily to drag out Victoria's skeletons. Jack steps up his revenge plan and finds an unexpected ally, and Aiden makes a bold move with a gruesome conclusion. |
| 19 | 41 | Identity | 2013-04-28 | 60 | Desperate to find Padma, Emily, Aiden and Nolan must track down the Falc0n's true identity and put a stop to the Initiative while Emily struggles with her future and Victoria fights her own battle after a very exposing interview on "Nightline". |
| 20 | 42 | Engagement | 2013-05-05 | 60 | Emily plots her next move in her new role as Daniel's fiancée, while Aiden struggles with the re-engagement. Meanwhile, Jack learns more than he bargained for, and desperate times call for desperate measures as Conrad's gubernatorial numbers slip after Victoria's big reveal on "Nightline". |
| 21 | 43 | Truth (1) | 2013-05-12 | 60 | A series of dangerous events has been set in motion and it all comes to a head in one catastrophic moment that will change everyone's lives forever. |
| 22 | 44 | Truth (2) | 2013-05-12 | 60 | The devastation leads to a heartbreaking death that will send shockwaves down the shoreline and force Emily to take a hard look at the truth and the path of revenge she has embarked on. |
Season 3
| Episode No. | No. Overall | Title | Airdate | Runtime | Summary |
| --- | --- | --- | --- | --- | --- |
| 1 | 45 | Fear | 2013-09-29 | 60 | The summer season kicks off in The Hamptons as Emily Thorne's course of revenge is renewed and set against an unexpected timeline. Meanwhile the return of Victoria Grayson's son brings changes and complications to the all-powerful family. And a glimpse into the future shows that the wedding of the century may lead to Emily's ultimate demise. |
| 2 | 46 | Sin | 2013-10-06 | 60 | Emily's next target takes her into unchartered, sacred terrain, now that the former Grayson Global executive is a reformed clergyman. Victoria makes a bold move with Patrick, and Margaux presents Daniel with an intriguing proposal. |
| 3 | 47 | Confession | 2013-10-13 | 60 | With a new lease on life, Nolan throws a housewarming party worthy of The Hampton's elite, but an unexpected guest leads to a showdown that sends shockwaves through the community, while Conrad's mortality causes him to question his sins. |
| 4 | 48 | Mercy | 2013-10-20 | 60 | When Emily's biggest takedown yet crashes and burns, she must rely on help from an unlikely source to investigate what went wrong. Meanwhile, to protect her own future, Victoria makes a bold move to secure her independence. |
| 5 | 49 | Control | 2013-10-27 | 60 | Emily may be losing hold of her plan, and her groom, when Daniel makes a startling statement at the Voulez magazine launch party, leaving her vulnerable and ready to do whatever it takes. And Jack is forced to make a difficult decision for the sake of his family after he finds himself in a new enemy's crosshairs. |
| 6 | 50 | Dissolution | 2013-11-03 | 60 | Roadblocks seem to be mounting for Emily as Daniel's attention is focused elsewhere, Grayson Manor may cease to exist, and two of the most important people in Emily's life start turning on her - leading her to do something very uncharacteristic. |
| 7 | 51 | Resurgence | 2013-11-10 | 60 | Conrad hires famed party-girl turned PR mastermind Bizzy Preston to restore the Grayson family name, while Emily sinks her teeth deeper into her plan and Nolan has a revenge-agenda of his own. |
| 8 | 52 | Secrecy | 2013-11-17 | 60 | Victoria eagerly throws Emily a bridal shower that neither of them will soon forget. And when Daniel grows more distant, Emily has to take drastic measures. |
| 9 | 53 | Surrender | 2013-12-08 | 60 | As the wedding of the century quickly approaches, Emily puts the finishing touches on her final takedown. But the tighter Emily holds the Graysons in her grasp, the more they slip through her fingers. |
| 10 | 54 | Exodus | 2013-12-15 | 60 | The wedding of the century has finally arrived and Emily's master plan is poised to go off without a hitch until enemies unite, bringing new complications and leading to dire consequences. |
| 11 | 55 | Homecoming | 2014-01-05 | 60 | As allies and enemies scramble to learn what happened the night of Emily's wedding, the Graysons close ranks to protect their own. But when everyone's a suspect, it's only a matter of time before they tear each other apart. |
| 12 | 56 | Endurance | 2014-01-12 | 60 | Physically and mentally broken, Emily finds herself more lost than ever while her enemies circle closer. But one game changing revelation will ignite a new path of destruction. |
| 13 | 57 | Hatred | 2014-01-19 | 60 | With tension between Emily and Daniel at an all time high, Emily makes it clear she is not giving up. However, her own instability could put everything she has worked for at risk. |
| 14 | 58 | Payback | 2014-03-09 | 60 | While Emily's mysterious blackouts threaten everything and everyone she holds dear, Victoria confronts two formidable ghosts from her past. |
| 15 | 59 | Struggle | 2014-03-16 | 60 | As Emily's blackouts grow increasingly violent, her only hope lies with the person she betrayed most, while Victoria makes a drastic move to deal with someone from her past. |
| 16 | 60 | Disgrace | 2014-03-23 | 60 | As the notorious Pascal LeMarchal's unexpected visit reverberates throughout the Hamptons, Emily and Victoria go head to head in a very public showdown. |
| 17 | 61 | Addiction | 2014-03-30 | 60 | Emily uses her newly single status to unravel a mystery from the past as Pascal attempts to make up for lost time with Victoria. |
| 18 | 62 | Blood | 2014-04-06 | 60 | Investigations into Pascal lead Emily and Aiden to uncover some long buried family secrets, while Victoria pays a surprise visit to former ally Mason Treadwell as she gets ever closer to exposing Emily. |
| 19 | 63 | Allegiance | 2014-04-13 | 60 | As Emily learns onto the identity of a key conspirator against her father, Victoria sets a trap she knows Emily can't resist. |
| 20 | 64 | Revolution | 2014-04-27 | 60 | As all the Graysons slowly gain the upper hand, Emily is forced to take on a new identity to expose them. |
| 21 | 65 | Impetus | 2014-05-04 | 60 | Dire circumstance leads Emily to take extreme measures against both the Graysons and those closest to her. |
| 22 | 66 | Execution | 2014-05-11 | 60 | Nothing is off limits as Emily and Victoria are dead set on destroying each other. Lives will be lost and fates will be altered, but who will rise victorious?, on the season three finale. |
Season 4
| Episode No. | No. Overall | Title | Airdate | Runtime | Summary |
| --- | --- | --- | --- | --- | --- |
| 1 | 67 | Renaissance | 2014-09-28 | 60 | As Emily plans to host her most surprising party ever, Victoria finds a way to turn her greatest setback into a dangerous advantage. Meanwhile, unbeknownst to them both, David Clarke plans his next move. |
| 2 | 68 | Disclosure | 2014-10-05 | 60 | Emily confronts former friends and a lifelong enemy in a desperate search for Victoria, while the fallen Queen of the Hamptons finds herself at the mercy of her own darkest secret. |
| 3 | 69 | Ashes | 2014-10-12 | 60 | Emily's life is on the line as Victoria orchestrates a family reunion with deadly potential, regardless of who gets caught in the crossfire. |
| 4 | 70 | Meteor | 2014-10-19 | 60 | Emily is shaken to her core by an unexpected revelation as Victoria sinks her claws deeper into David. |
| 5 | 71 | Repercussions | 2014-10-26 | 60 | With David Clarke back in the headlines and Victoria in control, Emily needs a new strategy to orchestrate a reunion with her father. |
| 6 | 72 | Damage | 2014-11-02 | 60 | Charlotte's downward spiral takes her to a place where even Emily worries she can't be saved as David and Nolan have a very public reunion. |
| 7 | 73 | Ambush | 2014-11-09 | 60 | Daniel confronts Emily about the secrets she kept while things heat up between Margaux and Louise. |
| 8 | 74 | Contact | 2014-11-16 | 60 | Victoria's future hangs in the balance as the FBI closes in and a mysterious new enemy strikes. |
| 9 | 75 | INTEL | 2014-11-30 | 60 | Emily and Victoria learn that information is the most dangerous weapon while Nolan offers up information of his own in order to salvage his reputation. |
| 10 | 76 | Atonement | 2014-12-07 | 60 | Jack is torn between Emily and the new woman in his life, while Nolan and Louise bring Southern charm to East Hampton. |
| 11 | 77 | Epitaph | 2015-01-04 | 60 | As Emily and Victoria grieve, David springs into action to protect his loved ones. |
| 12 | 78 | Madness | 2015-01-11 | 60 | David finally decides to settle his debt to Victoria while Emily helps Nolan with a takedown of his own. |
| 13 | 79 | Abduction | 2015-01-18 | 60 | In order to survive, Emily and Victoria must set aside their grudge, while Jack and David race to save them before they kill each other. |
| 14 | 80 | Kindred | 2015-01-25 | 60 | Emily helps Nolan's blushing bride deal with the skeletons in her closet while Victoria contends with a mysterious new socialite. |
| 15 | 81 | Bait | 2015-03-08 | 60 | When Margaux uses her ammunition against both Emily and Jack, their friendship takes a dramatic turn. Meanwhile, Natalie shows Victoria the true reason behind her arrival in the Hamptons. |
| 16 | 82 | Retaliation | 2015-03-15 | 60 | Determined to flaunt her new fortune in Victoria's face, Natalie throws a giant Fourth of July bash and invites David to be her date. Meanwhile, Margaux steps up her plans to take down anyone who stands in her way. |
| 17 | 83 | Loss | 2015-03-22 | 60 | As Emily fights to clear Jack's name in and out of court, newlyweds Nolan and Louise receive a visit from Officer Ben Hunter. |
| 18 | 84 | Clarity | 2015-03-29 | 60 | Grief-stricken Emily tries to repair her collateral damage while Victoria pursues a fresh lead with renewed vigor. |
| 19 | 85 | Exposure | 2015-04-12 | 60 | Emily faces a promising future as Amanda Clarke until Victoria uncovers devastating new secrets from her past. |
| 20 | 86 | Burn | 2015-04-19 | 60 | After Victoria is attacked, she takes matters into her own hands, while Emily is forced to come to terms with what she really wants. |
| 21 | 87 | Aftermath | 2015-04-26 | 60 | As Emily sifts through the wreckage of her life, even her closest friends worry she has finally gone too far. |
| 22 | 88 | Plea | 2015-05-03 | 60 | Emily enlists Nolan and Jack to help prove her innocence while Ben takes measures to keep her locked up. |
| 23 | 89 | Two Graves | 2015-05-10 | 60 | Backed into a corner, Emily is forced to admit her guilt, but she'll have to decide how far she'll go before admitting defeat. |
Series Cast
| | | | |
| --- | --- | --- | --- |
| | Emily VanCamp | as Emily Rebecca Thorne | |
| | Gabriel Mann | as Nolan Ross | |
| | Nick Wechsler | as Jack Porter | |
| | Madeleine Stowe | as Victoria Grayson | |
| | Joshua Bowman | as Daniel Grayson | |
| | Christa B. Allen | as Charlotte Grayson | |
| | Henry Czerny | as Conrad Grayson | |
| | James Tupper | as David Clarke | |
| | Ashley Madekwe | as Ashley Davenport | |
| | Karine Vanasse | as Margaux LeMarchal | |
| | Barry Sloane | as Aiden Mathis | |
| | Connor Paolo | as Declan Foster Porter | |
| | Brian Hallisay | as Ben Hunter | |
| | Elena Satine | as Louise Ellis | |
Series Crew
| | Position | Name |
| --- | --- | --- |
| | Creator | Mike Kelley |
| | Executive Producer | Mike Kelley |
| | Consulting Producer | Aaron Harberts |
| | Executive Producer | Aaron Harberts |
| | Consulting Producer | Gretchen J. Berg |
| | Executive Producer | Gretchen J. Berg |
| | Executive Producer | Marty Bowen |
| | Consulting Producer | Phillip Noyce |
| | Executive Producer | Phillip Noyce |
| | Executive Producer | Melissa Loy |
| | Co-Executive Producer | Mark B. Perry |
| | Executive Producer | Mark B. Perry |
| | Executive Producer | Sunil Nayar |
| | Co-Executive Producer | Christopher Fife |
| | Co-Executive Producer | Karin Gist |
| | Co-Executive Producer | Michael Foley |
| | Supervising Producer | Elle Triedman |
| | Supervising Producer | Salvatore J. Stabile |
| | Associate Producer | Joe Fazzio |
| | Co-Producer | Joe Fazzio |
| | Co-Producer | Michael J. Cinquemani |
| | Co-Producer | Mark S. Glick |
| | Co-Producer | Ted Babcock |
| | Co-Producer | Sallie Patrick |
| | Supervising Producer | Sallie Patrick |
| | Consulting Producer | Jay Beattie |
| | Consulting Producer | Dan Dworkin |
| | Associate Producer | Jeff MacVittie |
| | Associate Producer | Jesse Lasky |
| | Co-Producer | Ted Sullivan |
| | Supervising Producer | John Terlesky |
| | Co-Producer | Shannon Goss |
| | Executive Producer | Alex Taub |
Related News
TVMaze