Return to Eden started off as a mini series in 1983 and returned in 1986 for a 22 part series. Central characters to both series were Stephanie Harper and Jilly Stewart. Stephanie and Jilly had been friends before Greg Marsden came between them and in the second series it was revealed they were in fact sisters. Jilly was the Australian version of Alexis Colby from Dynasty but got up to much worse things than Alexis. The second series took up 7 years on from where the mini series ended.
Series Overview
Rating
imDb Rating: 7.4 (983 Votes)
Metascore: N/A
Plot
Wealthy but plain heiress Stephanie Harper marries handsome tennis player Greg Marsden, and thinks she has found true love. That is, until her husband makes a play for her best friend and ...
Details
Rated: N/A
Released: 27 Sep 1983
Runtime: 267 min
Genre: Drama, Romance, Thriller
Director: N/A
Writer: N/A
Actors: Rebecca Gilling, James Reyne, Wendy Hughes, James Smillie
Language: English
Country: Australia, USA
Awards: 1 win.
Total Seasons: 1
Previous Episode
Episode 22
Episode 2x22; Jul 08, 1986
The unknown figure breaks into Stephanie's hotel suite as she sleeps and leaves behind a torn and defaced family photo on her pillow. Despite Jilly wanting him to call off the bet and escape to Rio, Jake is confident his horse can win the Melbourne Cup and he tells her to return the stolen payroll. Stephanie queries Dennis about the photo but he has no knowledge of its origin. Jake warns Jilly against tampering with Stephanie's horse.
Dennis asks Cassie for money to bet on the race wanting to set them up for their future — as husband and wife. The shadowy figure leaves the second half of the photo and the door of Tara's for Dennis to find.
Dan accepts a phone call from Jessica's agent and learns an American film director wants to screen test Jessica. The news coincides with Dan facing competition for partnership at the medical clinic. Dan's not eager to have another wife whose life is focussed on her career. Having packed her bags and gone to the airport, Jilly is prepared to go to Rio by herself when a mystery phone caller advises her to stay in Sydney to see Stephanie brought down. When Jilly returns to Eden, Jake threatens her life if she tries to leave again.
At Sanders Investments the next day, Stephanie advises Jilly that she's reacquired Eden and wants her out by race day and presents the formal terms of their bet for Jake to sign. At the stables, Dennis compares notes with Stephanie about the photos and catches Jilly in the process of trying to drug Stephanie's horse but she escapes on horseback.
Jilly offers Cassie $250,000 to help ensure Jake's horse wins but Cassie refuses the money despite it being a guarenteed payout for her and Dennis. The shadowy figure continues to follow Dennis. Dennis entrusts Cassie with placing his bet on the race and informs her of the secret stabling location of Stephanie's horse, Tara's Pride. Stephanie is not happy with the information leak and is justified in her concern as Cassie reports the location back to Jilly. The truck supposedly transporting Tara's Pride is intercepted by gun-wielding men who shoot up the truck. Tara's Pride however is actually in another trailer being driven away by Stephanie and Dennis. Stephanie invites Jake and Jilly to fly down to Melbourne on the company jet with her, Ahmal and Talitha. Dennis, Dan and Jessica join the group.
All parties assemble at the track to watch the race in eager anticipation. Tara's Pride falls to last early in the race with Revenge taking the lead much to Jake and Jilly's delight. Tara's Pride surges down the final stretch to win the race to the Harper party's joy. Back in Sydney a celebratory party is held at Eden while elsewhere Jilly fumes over Stephanie's victory. Stephanie offers Bill and Tom their jobs back at Harper Mining (keeping Tom and Sarah from moving to the USA). Stephanie learns Jessica has landed a role in a remake of On The Beach. With Dan departing for the island clinic, he and Stephanie say their goodbyes and part on amicable terms.
Drowning his sorrows, Angelo asks Dennis to help win back Sarah but Dennis says it is a futile effort. Cassie confesses to Dennis she lost all their money having bet everything on Jake's horse. Dennis accuses her of acting on a tip from Jilly and erupts in anger, storming off leaving Angelo and Cassie to comfort one another — both losers for getting involved with the Harper family.
Jilly drags Jake to the party at Eden under the guise of offering Stephanie her congratulations but she doesn't go empty handed. Stephanie advises Jessica she doesn't have to choose work over Dan, or vice versa, and Jessica decides to join Dan in going to the island but he doesn't want her to give up her career. Outside, Dennis is assaulted by the shadowy figure and knocked out. The man aims to see what Dennis is worth to Stephanie...
Jilly and Jake arrive at the party. Jilly feigns illness to get Stephanie alone and pulls a gun on her. Jilly finally informs Stephanie about the reason for Jake's strong desire to ruin her — he is the brother of her late husband, Greg Marsden. Jake attempts to disarm Jilly but her gun goes off in their brief struggle and he is shot, his blood spraying onto Stephanie. Stephanie disarms Jilly and Jake stumbles past her and falls down the stairs into the heart of party. With Jake lying dead at the foot of the staircase, Jilly appears and points the finger of blame at Stephanie. The stunned partygoers shift their gaze to Stephanie who now stands in shock at the top of the stairs holding the gun and covered in Jake's blood...
Dennis is being held captive, his bonds rigged to a grenade. His captor enters and reveals both his objective — to ransom him back to Stephanie for $1 million — and his identity — he is Dennis' half-brother and Stephanie's long-lost son, Chris. He releases Dennis knowing Stephanie is now in jail and after Dennis tells him that he stands to inherit millions as Ahmal's son.
Stephanie is in jail awaiting trial for Jake's murder when she is visited by Jilly. The pair are soon joined by Dennis, Chris and Detective Inspector Jennings. Dennis introduces Stephanie to her son, Chris, and reveals he was on the balcony outside the bedroom when Jake was shot — and he has the photos to prove it was Jilly who pulled the trigger. Jilly is taken into custody on the spot for questioning.
Stephanie and her two sons go for a walk in a park overlooking the harbour. Dennis informs Stephanie her family are waiting for her back at the house as Stephanie enjoys her new-found freedom, vowing to never let anyone take it from her again.
Previous Episodes 2x22: Episode 22 2x21: Episode 21 2x20: Episode 20 2x19: Episode 19 2x18: Episode 18 2x17: Episode 17 2x16: Episode 16 2x15: Episode 15 2x14: Episode 14

View All Episodes
Cast
James Reyne as Greg Marsden
Wendy Hughes as Jilly Stewart
James Smillie as Dan Marshall
Rebecca Gilling as Stephanie Harper
View Full Cast
Recent News
Everything we know about Assassin's Creed Valhalla
Get ready to raid some villages and conquer new lands. The next Assassin's Creed was revealed by Ubisoft through a livestream where graphic designer BossLogic worked some magic to create artwork for the game. The world premiere trailer is set to go live at 8…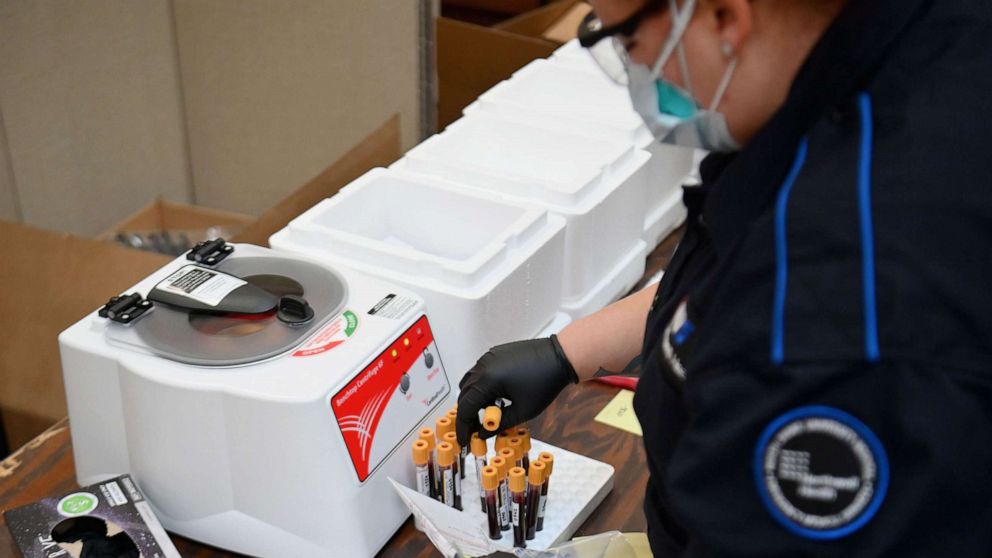 via NewsAPI
View More Related News
Skip to:
Season 1
Episode No.
No. Overall
Title
Airdate
Runtime
Summary
1
1
Part 1
1983-09-27
90

Return to Eden begins when the rich hairess and twice-divorced mother of two Stephanie Harper marries handsome young tennis champ Greg Marsden.

Greg soon begins an affair with Stephane's best friend, Jilly Stewart, and on their honeymoon in Eden (Stephanie's family estate in the Northen Territory), Greg seizes on an opportunity during a sunset boat ride with Stephanie and Jilly to push Stephanie into the crocodile-infested river. She doesn't last long.

Stephanie amazingly survives the attacks and is rescue by Dave Welles, who takes her back to his secret camp in the middle of the bush. He tends to her wounds, nurses her back to health, and three weeks later sends her on her way with a tin of opals to start a new life and a new name — Tara Welles, named after a lost love.

Three weeks after leaving Dave Welles' camp, Tara arrives at Orpheus Island, the home of a resort medical clinic run by Dr. Dan Marshall specializing in reconstructive surgery.

Tara doesn't want to just have her scars covered up, she wants to leave as a completely different person. After extensive plastic surgery and physical therapy, Tara departs.

Meanwhile, it's been eight months since Stephanie's death and Greg is wanting a resolution — a body so he can legally establish her death. Bill McMaster is just as happy for him to wait out the seven years required by law before he can get his hands on Stephanie's fortune and enjoys telling Greg of a clause in her will that leaves Greg nothing should he remarry.

Tara arrives in Sydney and looks in on the lives of her children and her husband. After completing her transformation with a full makeover, Tara strides into a talent agency and confidently proclaims she is looking for an agent, someone who can get her on the cover of Vogue in six months.

2
2
Part 2
1983-09-28
90

While Tara's modelling career has taken off and she has achieved her goal of her first cover, Greg discovers he has been voted off the board of Harper Mining. His is also growing weary of his relationship with Jilly and her desire to get married isn't what he wants to hear.

Tara seeks out Greg while attending a charity tennis match where she catches his eye from the crowd. Greg begins to shift his attentions to Tara prompting Jilly to confront Tara at a photo shoot to ask if she's having an affair with Greg.

The one-time friends go out for drinks and while taking, Jilly tells Tara that Greg never loved Stephanie so she wasn't doing anything disloyal by having an affair with him.

Doctor Dan Marshall, in town for medical conference, makes surprise appearance at one of Tara's photo shoots and the pair reconnect over dinner.

Tara agrees to go away for the weekend with Greg.

When Tara and Greg arrives at his Sydney home, she is surprised to learn her kids are there as well. She isn't recognised (except by the dog) and has the opportunity to spend time with her kids. Son Dennis is welcoming but daughter Sarah is distant, viewing her as just another woman Greg has brought into her mother's home.

Meanwhile, Jilly asks her husband Phillip for a divorce. She is surprised by his reaction and hadn't realised he knew of her affair with Greg from the start. Jilly goes to see Greg only to find him with Tara. Greg explains that he's seeing other women to take suspicion off them. Greg is not thrilled to hear of Jilly's pending divorce.

Tara returns home to find Dan waiting for her. He surprises her by proposing but Tara says no. Tara won't offer an explanation and sends him off saying she doesn't love him.

Returning her focus to Greg, Tara calls him and suggests they go away somewhere they won't be interrupted — Eden. He's reluctant but she talks him into it. Before they fly out, Tara makes one more call, to Jilly, informing her of their plans.

3
3
Part 3
1983-09-29
90

Dan's search for Tara brings him to Joanna Randall. He wants to know if she has been seeing Greg Marsden and explains everything, from Stephanie's accident to her resurrection as Tara Welles. Joanna finds it all hard to believe but upon learning that Dan was her doctor and helped create Tara, Joanna confirms that Tara is seeing Greg.

Meanwhile, Tara makes her return to Eden in the company of Greg. Tara quickly settles into the familiar surroundings but her behaviour soon gives her away to Katy, Eden's housekeeper, and workers Sam and Chris.

Finally alone with Tara, Greg makes it clear what his expectations are but Tara confesses every time he touches her she can't help but think of his wife, prompting Greg to come clean: he, as a failing athlete, only married Stephanie for her money but Tara, she is everything Stephanie wasn't.

Tara's plan for revenge begins to come together with the inevitable arrival of Jilly.

Dan, still in search of Tara, goes to her Sydney home. There he finds her children, Dennis and Sarah, and confirms their suspicions that Tara is their mother. Dan agrees to fly them all up to Eden.

Tara begins setting up the final stage of her plan. She sedates Katy and sends Sam to the police with a message. She 'haunts' an increasingly unstable Jilly before revealing herself as Stephanie. As Jilly and Greg look on, Stephanie explains the whole story of her rescue, recovery, and rage-fuelled motivation to destroy him. Ripping off her 'Stephanie' wig, she reveals herself as Tara.

In the ensuing fracas, the house catches fire, Chris is shot, and an enraged Greg pursues Stephanie through the estate. Greg finally catches up with Stephanie and attempts to drown her but he is shot by Jilly. Injured, Greg stumbles to the airplane to escape but after taking off, he passes out from blood lose and the plane crashes and explodes.

In the light of day, Chris is taken to hospital and Jilly is taken away by the police, who have arrived in response to Stephanie's massage. With the arrival of Dan, Dennis and Sarah, Stephanie is reunited with those she loves.
Series Cast
| | | | |
| --- | --- | --- | --- |
| | James Reyne | as Greg Marsden | |
| | Wendy Hughes | as Jilly Stewart | |
| | James Smillie | as Dan Marshall | |
| | Rebecca Gilling | as Stephanie Harper | |
Related News
TVMaze