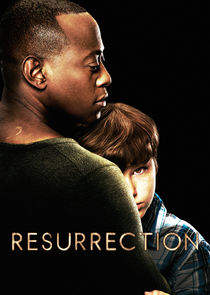 The people of Arcadia, Missouri are forever changed when their deceased loved ones suddenly start to reappear. An 8-year-old American boy wakes up alone in a rice paddy in a rural Chinese province with no idea how he got there. Details start to emerge when the boy, who calls himself Jacob, recalls that his hometown is Arcadia, and an Immigration agent, J. Martin Bellamy, takes him there. The home he claims as his own is occupied by a 60-year-old couple, Henry and Lucille Langston, who lost their son, Jacob, more than 30 years ago. While they look different, young Jacob recognizes them as his parents. Lucille is overjoyed at the seeming miracle of her son's reappearance. Henry is reluctant to accept that Jacob is back. Those closest to the family want answers, including Sheriff Fred Langston, whose wife Barbara drowned 30 years ago while trying to save Jacob, and Fred's daughter, Maggie, a local doctor. Pastor Tom Hale seeks a spiritual reason for what's happening in his community. When things take an even more shocking turn, Maggie's life-long friend, Elaine Richards, finds herself drawn into Arcadia's growing mystery. Bellamy, an outsider in the town, joins forces with Maggie to figure out why the unexplainable is happening in Arcadia. As their investigation plays out, Maggie learns some unsettling truths about her own past. Will they be able to solve the mystery of Arcadia before the rest of the world catches on to events there? And will they be able to protect Jacob from forces beyond their control?
Series Overview
Rating
imDb Rating: 7.3 (14,624 Votes)
Metascore: N/A
Plot
The lives of the people of Arcadia, Missouri, are forever changed when their deceased loved ones return.
Details
Rated: TV-14
Released: 09 Mar 2014
Runtime: 43 min
Genre: Drama, Fantasy
Director: N/A
Writer: Aaron Zelman
Actors: Omar Epps, Frances Fisher, Matt Craven, Devin Kelley
Language: English
Country: USA
Awards: 1 nomination.
Total Seasons: 2
Previous Episode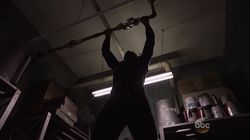 Love in Return
Episode 2x13; Jan 25, 2015
Preacher James and his congregation of Returned all descend upon the Langston house to stop Rachael's baby from being born. Trapped inside, Bellamy, Henry and Fred arm themselves for a fight and are determined to protect their own and save this baby. But looming over all of them is the same question - are any of them really ready to face the implications of what this might bring?
Previous Episodes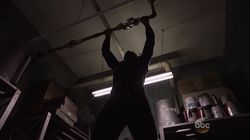 2x13: Love in Return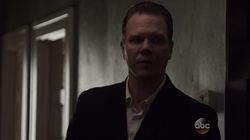 2x12: Steal Away


2x11: True Believer 2x10: Prophecy


2x9: Aftermath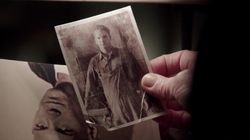 2x8: Forsaken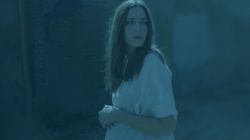 2x7: Miracles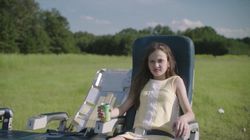 2x6: Afflictions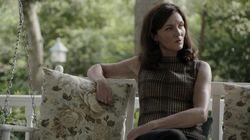 2x5: Will

View All Episodes
Cast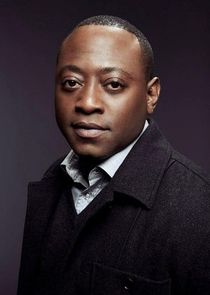 Omar Epps as Agent J. Martin Bellamy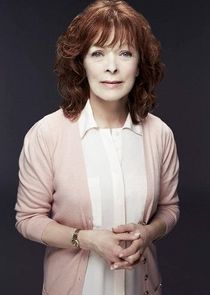 Frances Fisher as Lucille Langston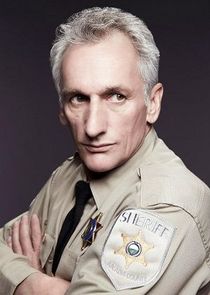 Matt Craven as Sheriff Fred Langston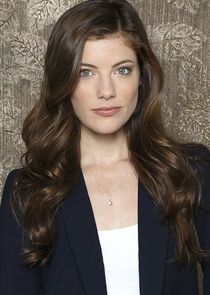 Devin Kelley as Maggie Langston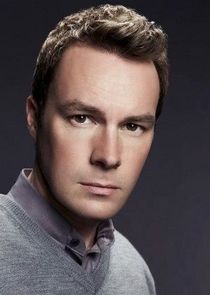 Mark Hildreth as Pastor Tom Hale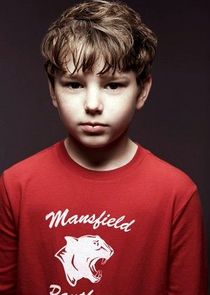 Landon Gimenez as Jacob Langston
View Full Cast
Skip to:
Season 1
| Episode No. | No. Overall | Title | Airdate | Runtime | Summary |
| --- | --- | --- | --- | --- | --- |
| 1 | 1 | The Returned | 2014-03-09 | 60 | The people of Arcadia, Missouri are forever changed when their deceased loved ones suddenly start to reappear. |
| 2 | 2 | Unearth | 2014-03-16 | 60 | The Langstons, especially Sheriff Fred, are forced to confront secrets from their past they'd rather leave buried when Bellamy pushes to have Jacob's tomb exhumed. Maggie agrees to help Bellamy in his investigation, and Pastor Tom reaches out to Jacob, his childhood friend. The Richards family adjusts to Caleb's return, the second for Arcadia. But unlike Jacob, Caleb claims he has no memory of his death. |
| 3 | 3 | Two Rivers | 2014-03-23 | 60 | Exhuming Jacob's grave only deepens the mystery of his return. Henry struggles to accept that Jacob is really the son he lost 30 years ago. Bellamy and Maggie search for a connection between Jacob and Caleb's deaths and wonder if the local river may hold a clue. Their digging also unearths Caleb's criminal past - he robbed the bank his daughter Elaine works at just days before his death. Pastor Tom's life is changed forever by a shocking turn of events. |
| 4 | 4 | Us Against the World | 2014-03-30 | 60 | Bellamy and Sheriff Fred form an uneasy partnership to find Caleb, who has gone on the run after Dale's murder. After Jacob suffers a seizure, Maggie gives him a checkup at the clinic and is shocked by what she finds. Pastor Tom adjusts to the unexpected presence of his old love Rachael in Arcadia. |
| 5 | 5 | Insomnia | 2014-04-06 | 60 | Bellamy struggles to keep Jacob safe from outside forces. But a tragic incident from his past as a cop continues to haunt him. Elaine is pressured to find out where dad Caleb hid the stolen bank money before the FBI comes to town and learns the truth about Arcadia. Maggie delivers shocking news to Rachael, and Caleb gives Bellamy a chilling warning. |
| 6 | 6 | Home | 2014-04-13 | 60 | Maggie turns to a man from her past, Dr. Eric Ward, now working for the NIH, for answers to Arcadia's mystery. She insists Ward is there as a friend, but Bellamy is suspicious of any outsiders. Rachael's secret falls into the wrong hands. In the wake of recent events, Pastor Tom and Bellamy try to reassure Arcadians they have nothing to fear from the returned, but some residents have other ideas. |
| 7 | 7 | Schemes of the Devil | 2014-04-27 | 60 | With the help of Bellamy and Sheriff Fred, Tom leads the charge in the search for Rachael, but her situation becomes increasingly dire as her captors grow more desperate. Maggie and Dr. Ward continue their medical research on the resurrected subjects and a series of shocking discoveries sets them on the brink of a game changing find, however, their focus shifts when Arcadia is suddenly in the throes of an epidemic. |
| 8 | 8 | Torn Apart | 2014-05-04 | 60 | The town of Arcadia is in a state of chaos when the return of the deceased reaches a critical mass. Bellamy has no other choice than to ask for outside aid which backfires when Sheriff Fred steps in with his own agenda, triggering a siege on the town that no one saw coming. |
Season 2
| Episode No. | No. Overall | Title | Airdate | Runtime | Summary |
| --- | --- | --- | --- | --- | --- |
| 1 | 9 | Revelation | 2014-09-28 | 60 | Bellamy awakens alone and abandoned at Arcadia's outskirts, missing a week of his life. As his memory returns, he has a shocking revelation. Meanwhile, Arcadia welcomes one more returned, Margaret Langston, the powerful matriarch of the Langston family, dead for over three decades. |
| 2 | 10 | Echoes | 2014-10-05 | 60 | When Bellamy and Sheriff Fred get reports that someone is living in Caleb Richards's old hunting shack, they fear he may have returned. Bellamy struggles with the knowledge that he too is a returned, and with following the orders of his mysterious boss (guest star Donna Murphy). Janine moves back home in hopes of salvaging her marriage to Pastor Tom, despite Rachael's advancing pregnancy. Margaret Langston is furious when she learns the fate of the family business. |
| 3 | 11 | Multiple | 2014-10-12 | 60 | Sensing a need in the community, Tom creates a new parish specifically for the returned and Bellamy decides to confide in him that he is also one of them. Meanwhile, old human bones mysteriously turn up in the river and with them, implications for the Langston family that Margaret is determined to keep hidden. |
| 4 | 12 | Old Scars | 2014-10-19 | 60 | Margaret convinces Lucille to host a dinner to celebrate Jacob's return, but unexpected guests strain relations in the Langston family to the breaking point. Meanwhile, Bellamy continues to research the history of the mysterious bones, and Rachael receives unsettling news about her baby. |
| 5 | 13 | Will | 2014-10-26 | 60 | Barbara makes strides in mending her relationship with Fred and Maggie, which only incites Margaret to step up her tactics to stop this. Bellamy's situation grows more precarious as he struggles to keep his secret from Maggie, while dealing with a strange illness that is spreading amongst the returned leading Bellamy to make some desperate measures. |
| 6 | 14 | Afflictions | 2014-11-02 | 60 | Bellamy, now desperately ill himself, turns to an unexpected source, his shadowy government contact for help and ends up with a shocking revelation about his past. And after another returned disappears into thin air like Caleb Richards, the living look for answers. A newcomer to Arcadia makes Henry a tantalizing offer. |
| 7 | 15 | Miracles | 2014-11-09 | 60 | Rachael refuses treatment for the virus, fearing for her unborn child. The anti-Returned hate group True Living grows in numbers, including Deputy Carl. Elaine's brother Ray contracts the virus, despite the fact that he's living and not Returned. Brian Addison shows more than a passing interest in Margaret. |
| 8 | 16 | Forsaken | 2014-11-30 | 60 | Pastor Tom's new church is becoming a refuge for the Returned as fear and anti-Returned rhetoric intensifies. Bellamy and Sheriff Fred are determined to track down the True Living members and stop them from causing any more harm, and Maggie is on the cusp of finding a cure for the virus until the unimaginable happens - a frightening kidnapping and a horrible hate crime brings everything to a grinding halt. |
| 9 | 17 | Aftermath | 2014-12-07 | 60 | Arcadians mourn the loss of a beloved member of the community. The stem cells from Rachael's baby do provide the cure for the virus, but when Rachael suddenly goes missing, Bellamy and Maggie turn to an unexpected source for help. Henry learns the truth about Margaret and his family's role in the factory fire. |
| 10 | 18 | Prophecy | 2015-01-04 | 60 | As a violent storm hits Arcadia, knocking out all the power, Jacob goes missing - along with Margaret, and The Langstons and Bellamy struggle to find them. Meanwhile, the tempest signals the arrival of another visitor - a stranger with a mysterious link to Bellamy. |
| 11 | 19 | True Believer | 2015-01-11 | 60 | The return of Preacher James brings an ominous new energy to the town, especially for Bellamy who seems to have a strange and unnerving connection to him. Now a detainee at the government facility, Margaret keeps to herself but her reputation precedes her and the other returned definitely take notice. Then the unthinkable happens to Henry which shakes everybody's faith to their core. |
| 12 | 20 | Steal Away | 2015-01-18 | 60 | After a series of inexplicable events, Bellamy fears for the safety of Rachael and her unborn child. Preacher James predicts that the baby's birth will unleash an ancient evil. Margaret rallies the Returned at the government facility and forms an uneasy alliance with Preacher James, and Bellamy's government contact warns that something big is on the horizon. |
| 13 | 21 | Love in Return | 2015-01-25 | 60 | Preacher James and his congregation of Returned all descend upon the Langston house to stop Rachael's baby from being born. Trapped inside, Bellamy, Henry and Fred arm themselves for a fight and are determined to protect their own and save this baby. But looming over all of them is the same question - are any of them really ready to face the implications of what this might bring? |
Series Cast
| | | | |
| --- | --- | --- | --- |
| | Omar Epps | as Agent J. Martin Bellamy | |
| | Frances Fisher | as Lucille Langston | |
| | Matt Craven | as Sheriff Fred Langston | |
| | Devin Kelley | as Maggie Langston | |
| | Mark Hildreth | as Pastor Tom Hale | |
| | Landon Gimenez | as Jacob Langston | |
| | Kurtwood Smith | as Henry Langston | |
| | Samaire Armstrong | as Elaine Richards | |
| | Sam Hazeldine | as Caleb Richards | |
| | Nicholas Gonzalez | as Deputy Connor Cuesta | |
Series Crew
| | Position | Name |
| --- | --- | --- |
| | Executive Producer | Daniel Attias |
| | Executive Producer | Christopher Misiano |
| | Co-Executive Producer | Stephanie Sengupta |
| | Executive Producer | Tara Butters |
| | Executive Producer | Michele Fazekas |
| | Executive Producer | Aaron Zelman |
| | Executive Producer | Jeremy Kleiner |
| | Executive Producer | Dede Gardner |
| | Executive Producer | Jon Liebman |
| | Executive Producer | JoAnn Alfano |
| | Co-Executive Producer | Thomas Schnauz |
| | Supervising Producer | Jessica Mecklenburg |
| | Co-Producer | Nicki Paluga |
| | Associate Producer | Billy Redner |
| | Co-Producer | Billy Redner |
| | Co-Producer | Sarah Esberg |
| | Supervising Producer | Pat Charles |
| | Co-Executive Producer | Tony Basgallop |
Related News
TVMaze