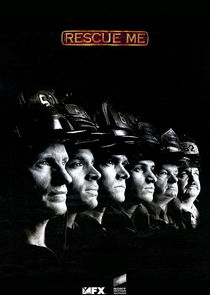 Tommy Gavin is a lifesaver. Whether he is pulling survivors from fiery high-rise infernos or the twisted steel of a subway collision, Gavin takes great pride in leading the heroic but often overwhelmed firefighters of New York City's Truck Company 62. Gavin is also a man drifting between sorrow and anger over a recent separation from his wife and three kids, and recurring memories of comrades and other New-Yorkers who fell victim to the tragedy of 9/11.
Series Overview
Rating
imDb Rating: 8.3 (24,128 Votes)
Metascore: N/A
Plot
Tommy Gavin deals with the fears of his job as a firefighter and seeing his ex-wife dating other men.
Details
Rated: TV-MA
Released: N/A
Runtime: 42 min
Genre: Drama, Comedy
Director: N/A
Writer: Denis Leary, Peter Tolan
Actors: Denis Leary, Michael Lombardi, Steven Pasquale, Andrea Roth
Language: English
Country: USA
Awards: Nominated for 1 Golden Globe. Another 8 wins & 26 nominations.
Total Seasons: 7
Previous Episode
Ashes
Episode 7x9; Sep 07, 2011
The guys at 62 Truck struggle to pick up the pieces and move on following a major fire. At the Fire Academy, meanwhile, a new batch of probies hear a familiar speech from a new leader.
Previous Episodes 7x9: Ashes 7x8: Vows 7x7: Jeter 7x6: 344 7x5: Head 7x4: Brownies 7x3: Press 7x2: Menses 7x1: Mutha

View All Episodes
Cast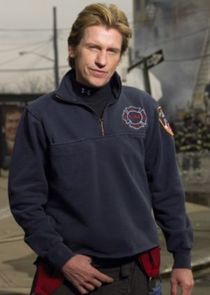 Denis Leary as Tommy Gavin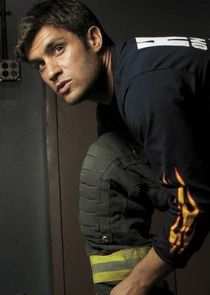 Michael Lombardi as Mike Silletti
John Scurti as Lt. Kenneth "Lou" Shea
Daniel Sunjata as Franco Rivera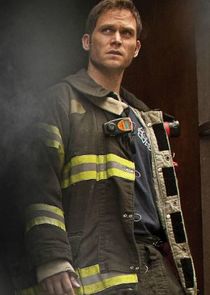 Steven Pasquale as Sean Garrity
Callie Thorne as Sheila O'Keefe
View Full Cast
Skip to:
Season 1
| Episode No. | No. Overall | Title | Airdate | Runtime | Summary |
| --- | --- | --- | --- | --- | --- |
| 1 | 1 | Guts | 2004-07-21 | 60 | NYC fireman Tommy Gavin is haunted by the ghosts of comrades he lost on Sept. 11, 2001. |
| 2 | 2 | Gay | 2004-07-28 | 60 | Tommy Gavin launches a campaign of dirty tricks against his wife's new boyfriend, and a retired fireman announces that he's gay in a newspaper article, sparking strong reactions at the firehouse. |
| 3 | 3 | Kansas | 2004-08-04 | 60 | Chief Reilly faces the consequences of his altercation with an openly gay fireman; Tommy faces the repercussions of a prank. |
| 4 | 4 | DNA | 2004-08-11 | 60 | Tommy and the widow of his cousin Jimmy go on a "friendly" date, which becomes something more when she makes a move on him; and Franco's ex-girlfriend claims he's the father of her 5-year-old daughter. |
| 5 | 5 | Orphans | 2004-08-18 | 60 | An experience with his father causes Tommy to address the state of his broken family, while Chief Reilly comes to terms with a secret in his family in order to save his job. Elsewhere, Franco deals with the aftermath of a freak accident. |
| 6 | 6 | Revenge | 2004-08-25 | 60 | Tommy gets closer to his goal when he persuades Janet to leave Roger, but loses ground when she stumbles onto his latest romance. |
| 7 | 7 | Butterfly | 2004-09-01 | 60 | Tommy takes time off and builds a deck for his neighbor, who offers advice that prompts Tommy to attempt reconciliation with Janet. |
| 8 | 8 | Inches | 2004-09-08 | 60 | Tommy tries to deal with his father's odd actions and defends Colleen's behavior to Janet. Meanwhile, a wager is launched among the fire crew. |
| 9 | 9 | Alarm | 2004-09-15 | 60 | Tommy finds out Janet is keeping a secret from him, and tracks down the man responsible for Billy's death. Meanwhile, the squad gets a female firefighter. |
| 10 | 10 | Immortal | 2004-09-22 | 60 | Tommy struggles to help Janet financially, and has to turn to his Uncle Teddy for assistance. Meanwhile, the new female firefighter tries to fit in while the guys try to drive her out. |
| 11 | 11 | Mom | 2004-09-29 | 60 | Tommy tries to bring order to the chaos of his life, and pulls dangerous stunts on the job. Also, Lou tells his wife that he cheated on her. |
| 12 | 12 | Leaving | 2004-10-06 | 60 | Janet needs money to cover house repairs and Tommy turns to Uncle Teddy for help. Also: Franco's father has a stroke, and Franco has trouble raising his daughter alone. |
| 13 | 13 | Sanctuary | 2004-10-13 | 60 | Tommy's relationship with Sheila is discovered by the guys, who handle it in a traditional way. Elsewhere, Tommy tries to avoid getting pummeled by the cops, as the FDNY-NYPD hockey rematch looms. |
Season 2
| Episode No. | No. Overall | Title | Airdate | Runtime | Summary |
| --- | --- | --- | --- | --- | --- |
| 1 | 14 | Voicemail | 2005-06-21 | 60 | Tommy has trouble adjusting to the mundane life at his new firehouse and takes out his frustrations on street vendors hawking Sept. 11 memorabilia. Later, he has a confrontation with Johnny. Meanwhile, Sean plays a crude joke on Laura that backfires on him. |
| 2 | 15 | Harmony | 2005-06-28 | 60 | Tommy finds out his wife and kids are living in Ohio, so he joins his firehouse's barbershop quartet, who happen to be traveling there for a singing competition. Elsewhere, Mike flies off the handle after Theresa breaks up with him; and Lou tries to get Tommy transferred back to 62 Truck. |
| 3 | 16 | Balls | 2005-07-05 | 60 | Chief Perrolli agrees to let Tommy come back to the station on one condition: The crew must vote unanimously to trade Sully for Tommy. Elsewhere, things heat up between Franco and Laura; Theresa files a restraining order against Mike; and Tommy's dad remarries. |
| 4 | 17 | Twat | 2005-07-12 | 60 | Lou faces heat from headquarters for using a derogatory term to insult Laura. Meanwhile, the guys try to convince her that name-calling is part of the job. Meanwhile, Tommy injures his hand when he has another dispute with a cop over a parking ticket; and Johnny Sr. wants to become a plus-size model after he learns that Uncle Teddy is making a fortune. |
| 5 | 18 | Sensitivity | 2005-07-19 | 60 | With Colleen's help, Tommy gets another chance to find the kids and bring them back to New York. Also, Jerry needs his son's assistance when his wife's condition gets worse; and a priest tells Tommy and Johnny that he is part of their family. |
| 6 | 19 | Reunion | 2005-07-26 | 60 | Tommy finds out about Sheila's miscarriage and reacts badly. He later gets a visit from Jimmy, who orders Tommy to get her pregnant again. Also, Sean learns his new girlfriend has a suspicious past; Jerry has trouble communicating with his son; and Tommy gets kicked out of his apartment. |
| 7 | 20 | Shame | 2005-08-02 | 60 | Franco goes to support-group meetings to get help for his addiction to painkillers; Lou runs into Sondra and lies about his love life; Jerry meets his son's life partner; Tommy and Johnny meet their half sister; and Mickey has an uneasy feeling about Father Murphy. |
| 8 | 21 | Believe | 2005-08-09 | 60 | Jerry forces the crew to attend a birthday party that his son is throwing for his boyfriend. Meanwhile, Tommy makes a move on Mariel after she tells him she might not be his half sister after all; Franco asks Laura to move in with him; Sheila tries to make Tommy jealous by showing off her new girlfriend. |
| 9 | 22 | Rebirth | 2005-08-16 | 60 | Tommy discovers that Janet is taking antidepressants, and he decides to take some for himself. Elsewhere, Sean tries to make things right between Franco and Laura, but he only makes things worse; and the crew questions Mike's sexual orientation after a gay guy stops by the station looking for him. |
| 10 | 23 | Brains | 2005-08-23 | 60 | Tommy, Mickey and Johnny confront Father Murphy about his suspicious relationship with Ricky. Also, Lou meets with Candy's pimp to tell him she's quitting; Jerry looks into hiring a nurse to care for his wife; and Laura pressures Franco to write another poem. |
| 11 | 24 | Bitch | 2005-08-30 | 60 | When Tommy's hockey buddies kick him off the team because they think he's gone soft, he decides to lay off Janet's antidepressants to prove he's still tough. Meanwhile, Damien wants to become a firefighter, so Sheila tells Tommy to talk him out of it; and Franco gets jealous when he sees Laura with another guy. |
| 12 | 25 | Happy | 2005-09-06 | 60 | Tommy's sister visits after a four-year absence---a curious coincidence considering their dad's announcement that he's about to inherit millions of dollars. Also: Mike worries he might have cancer when he finds a lump; and Tommy and Janet decide to renew their wedding vows, but their plans are derailed by tragedy. |
| 13 | 26 | Justice | 2005-09-13 | 60 | Family tragedy puts a strain on Tommy and Janet's recently mended relationship. In other events, Tommy finds out who's been spying on him at his AA meetings; Sean questions his belief in Heaven; Lou learns troubling news about Candy; and Jerry considers putting his wife in a health-care facility for Alzheimer's patients. |
Season 3
| Episode No. | No. Overall | Title | Airdate | Runtime | Summary |
| --- | --- | --- | --- | --- | --- |
| 1 | 27 | Devil | 2006-05-30 | 60 | Johnny mediates a divorce agreement between Janet and Tommy, while Sheila asks Tommy to have a talk with Damian about sex after she finds condoms in his room. In return, she'll help out with John Sr. Meanwhile, Sean is seeing someone new; Jerry's hit with a rate hike for his wife's nursing home; and Uncle Teddy's "at peace" in jail after shooting Connor's killer. "I did the right thing," he says. |
| 2 | 28 | Discovery | 2006-06-06 | 60 | At a singles bar, Franco meets an older woman while Tommy picks up a woman who won't shut up. And Tommy's daughter Colleen will certainly blab to Janet about her dad's indulgent treatment of sister Katy unless he bribes her. Meanwhile, Jerry visits Jeannie (Peggy Scott) at her way-too-expensive nursing home, and John Sr. insists on having his 83rd-birthday party at his favorite Chinese restaurant---the one no one else likes. |
| 3 | 29 | Torture | 2006-06-13 | 60 | Franco fears he's becoming the boy toy of Alicia, the well-to-do older woman he's been seeing, and Tommy finds a way to end Damian's fling with his science teacher, Mrs. Turbody. Meanwhile, Lou's growing increasingly unstable emotionally; the chief is growing increasingly desperate financially; and Sean is certain that he'll be "a dead man" when Tommy finds out who he's been sleeping with. |
| 4 | 30 | Sparks | 2006-06-20 | 60 | The crew save children from a disabled school bus they pass on their way to a call in Harlem---and get a tongue-lashing from Rev. Al Sharpton for "ignoring" the Harlem call; Franco discovers why Aliciais interested in him; Mike and his roommate discuss their sexuality; Sean tells Tommy about his feelings for Maggie; Sheila has a proposal for Tommy; and Janet wants to talk to him about their settlement---no lawyers, just them. |
| 5 | 31 | Chlamydia | 2006-06-27 | 60 | Tommy seeks out Johnny's ex-wife, Angie, after Sheila runs into her; Sean breaks up with Maggie; Jerry and Rose spend a romantic evening together; Mrs. Turbody is jailed for statutory rape, a development that gives Tommy some relief but also a new worry; and Franco can't find his daughter, Keela. |
| 6 | 32 | Zombies | 2006-07-11 | 60 | After getting hurt playing street hockey, Sean mistakes sleeping pills for painkillers. They do more than put him to sleep. Meanwhile, Tommy and Angie go on a pretend date they know Janet will find out about; and, after a close call, Lou gets a new perspective on firefighting from his Uncle Red. |
| 7 | 33 | Satisfaction | 2006-07-18 | 60 | Tommy and Johnny have another confrontation while Janet and Angie renew their acquaintance; Sheila sees Tommy and Angie together and she's not at all happy about it; Maggie wants to get back together with Sean; Mike meets a woman at a bar, arousing Chris's jealousy; Franco finds out about Jerry's second job; and the money in the no-smoking kitty turns up missing. |
| 8 | 34 | Karate | 2006-07-25 | 60 | During a hockey game, Tommy takes all he can stand from a wisecracking NYPD foe until he can finally stand no more. Later, they meet again in the locker room. Meanwhile, Lou has an epiphany upon learning of Candy's arrest on drug charges; Franco meets someone who might be more than a one-night stand; and Sean and Maggie, Jerry and Rose, Teddy and Ellie, and Mike and Chris all arrive at crossroads in their relationships, as do Tommy and Angie. |
| 9 | 35 | Pieces | 2006-08-01 | 60 | Johnny has something to tell Tommy, who's distracted by fears for his future after visiting his seriously burned buddy Stack in the hospital. Tommy's also worried about the future of Ladder 62 in light of developments concerning Lou, Mike and Franco. Meanwhile, Sheila has a proposition for Tommy; Franco fears that his new girlfriend, Natalie, is keeping something from him; and Sean has a request of John Gavin Sr. |
| 10 | 36 | Retards | 2006-08-08 | 60 | Following a tense meeting with Janet, Tommy has yet another confrontation with Johnny. And Franco tries to befriend his new girlfriend's mentally challenged brother. Elsewhere, Mike puts in for a transfer; Teddy's conjugal visits with Ellie prove to be a letdown; Jerry gives some thought to what Jeannie's caregiver has been telling him; and Tommy keeps his vigil at Stack's bedside. |
| 11 | 37 | Twilight | 2006-08-15 | 60 | John Gavin Sr. disappears following an argument with Tommy over living conditions; Lou's new love interest doesn't sit well with Tommy; the new woman in Jerry's life could be dangerous; and Sean and Maggie meet with a priest about their marriage. |
| 12 | 38 | Hell | 2006-08-22 | 60 | Another Gavin tragedy brings Tommy and Janet together; Jerry fails to show up for work; Mike looks for advice about his sexuality; and Maggie has a wedding surprise for Sean. |
| 13 | 39 | Beached | 2006-08-29 | 60 | Tommy makes a promise to Janet to help her with the baby, but fails to share with her his and Sheila's plans for the future. Elsewhere, Franco checks in on his daughter, Keela, and several crew members plan their exits from the house. |
Season 4
| Episode No. | No. Overall | Title | Airdate | Runtime | Summary |
| --- | --- | --- | --- | --- | --- |
| 1 | 40 | Babyface | 2007-06-13 | 60 | Janet has given birth to a baby boy---whom she fears prefers Tommy to her. But Tommy has a bigger problem: He's suspected of starting the beach-house fire. Meanwhile, Jerry's son asks him to be his best man at his commitment ceremony; Richie wants Franco to marry Natalie; Lou and Theresa get distracted in church; and the volunteer firefighter who rescued Tommy from the beach house takes an interest in him---and isn't shy about letting him know. |
| 2 | 41 | Tuesday | 2007-06-20 | 60 | Sheila lies to Tommy when he confronts her about the beach-house fire. But they present a united front to the insurance investigators, as embarrassing as it is for Tommy. Meanwhile, Lou is determined to get a basketball ringer to be 62 Truck's new probie; Uncle Teddy is released from jail; Colleen runs away with her rock-musician boyfriend; and Mike's mother has a deathbed request. |
| 3 | 42 | Commitment | 2007-06-27 | 60 | Tommy encounters Colleen's boyfriend and sparks fly; Jerry learns he flunked his physical and is given a desk job; Uncle Teddy, hiding from Ellie, breaks into prison guard Lenny's apartment; Sheila goes out with the man who pulled her from the beach house, while Tommy keeps avoiding Nona, the volunteer firefighter who rescued him from the blaze; and Mike seeks Tommy's advice on how to deal with his dying mother's request that he kill her. |
| 4 | 43 | Pussified | 2007-07-11 | 60 | Emotions flare up when the crew learns about Jerry's death; Tommy's manhood is called into question after some embarrassing romantic encounters; Sean confronts Maggie about her drinking; Franco considers asking Natalie to marry him; and Lou looks for a way to get that ringer Bart for the house basketball team. |
| 5 | 44 | Black | 2007-07-18 | 60 | The firehouse gets a new chief, who is rumored to possess a very special gift; Tommy suffers embarrassment during a hockey game against the NYPD; Franco works up the nerve to propose to Natalie while Sean tries to talk Maggie out of a divorce; and Sheila makes a surprising proposition as Janet's depression deepens. |
| 6 | 45 | Balance | 2007-07-25 | 60 | Janet sinks deeper into her postpartum depression; Sean learns a secret that Mike has been trying to hide; the new probie holds the guys to their agreement about not doing "probie" work; Lou and (especially) Theresa struggle with their decision to "take a break" from sex. |
| 7 | 46 | Seven | 2007-08-01 | 60 | A devastating fire has a profound effect on the crew; Tommy wrestles with his feelings about the baby; Alicia returns with a proposition for Franco; Troy breaks up with Sheila while Lou makes a tough decision about Theresa; and Sean apologizes to Mike about the fire he set that burned down Mike's mother's house. |
| 8 | 47 | Solo | 2007-08-08 | 60 | Janet plots revenge when she learns what Tommy did with the baby; Franco questions his marriage proposal to Natalie in light of Alicia and Keela's return; and Tommy faces his ghosts. He also agrees to date Chief Feinberg's needy and awkward daughter. |
| 9 | 48 | Animal | 2007-08-15 | 60 | The Gavin clan stages an intervention after several disturbing family calls; the mysterious woman from the restaurant leaves Tommy wanting more; Janet must take matters into her own hands to get her baby back; and a depressed Mike calls Tommy in a moment of despair. |
| 10 | 49 | High | 2007-08-22 | 60 | The Gavins attend their first AA meeting, but Sean isn't welcome since he doesn't drink enough; Tommy turns to Colleen for information about Janet and learns some disturbing things about his childhood from his father; Richie tells Franco what Natalie has been doing since their breakup; Lou mulls revenge on his cousin; and Mike, under orders from Tommy to "stop moping," visits a singles bar. |
| 11 | 50 | Cycle | 2007-08-29 | 60 | Tommy goes on a second date with Beth for the sake of the crew. He also sees Valerie again, and makes a trade with Colleen. Meanwhile, Black Shawn proves himself in an unexpected arena; Franco sees what he has lost; and Lou finds something very attractive about Latrina. |
| 12 | 51 | Keefe | 2007-09-05 | 60 | Tommy plays hero in someone else's uniform, confusing the crew; Colleen finds a new reason to get upset with Tommy; Natalie asks Franco for a favor; a rift between Mike and Black Shawn nearly leads to blows; and the chief is not pleased with the move Tommy makes on his daughter. |
| 13 | 52 | Yaz | 2007-09-12 | 60 | The sighting of Jimmy's "ghost" is the talk of the firehouse; Colleen blames Tommy for her failed relationship, and Tommy figures out a way to fix his own. Meanwhile, Franco and Natalie come to an understanding, as do Lou, Mike and Latrina; Tommy and his father take in a ball game. |
Season 5
| Episode No. | No. Overall | Title | Airdate | Runtime | Summary |
| --- | --- | --- | --- | --- | --- |
| 1 | 53 | Baptism | 2009-04-07 | 60 | Tommy deals with his father's death and a new man in Janet's life. He also finds that Chief Feinberg, who has initiated a Section 8 procedure against him, is being surprisingly nice to him. Meanwhile, Sheila finds a new way to handle her problems; Colleen has a new boyfriend; and Sean, Franco and Mike devise a surefire way to gain riches and plenty of sex from the money Mike inherited from his mother. |
| 2 | 54 | French | 2009-04-14 | 60 | As Tommy awaits his Section 8 hearing, he's coerced by Mickey into taking an AA sponsor and picks a fight with Janet's new boyfriend. Meanwhile, a French reporter interviews the guys about 9/11; Teddy, still grieving for his brother, goes into a funk; Sheila becomes a Big Sister; and Mike buys a bar. |
| 3 | 55 | Wine | 2009-04-21 | 60 | After learning of Colleen's relationship with Bart, Tommy decides that it's time for a talk with his daughter about the birds and bees. Tommy also decides to meet with the French reporter who's writing a book about 9/11, and issues raised by her book lead to friction between Franco and Mike. Meanwhile, Mike hits on a new theme for his bar; Sean seeks out treatment for his bad back; and Tommy meets Sheila's psycho-dramaturge. |
| 4 | 56 | Jimmy | 2009-04-28 | 60 | Lou wants to cooperate with Genevieve because he's interested in her. She's interested in Tommy, who isn't particularly interested in her, but he does watch some 9/11 footage she gives him, and what he sees is very disturbing. Meanwhile, Mike's bar opens; Sean's back still hurts; and Sheila's psycho-dramaturge tells her to "purge" herself of Tommy. |
| 5 | 57 | Sheila | 2009-05-05 | 60 | Lou sees the same thing on the 9/11 tape as Tommy did---and so does Sheila. Meanwhile, Sheila has a talk with Damien about his plan to join FDNY; Tommy gets to know Janet's boyfriend; Sean gets the results of his medical tests; and Colleen and Bart discuss the parameters of their relationship. |
| 6 | 58 | Perspective | 2009-05-12 | 60 | Tommy takes Genevieve on a tour of Ground Zero and tells her why the 9/11 footage of Jimmy Keefe was so haunting. And Franco's 9/11 conspiracy theories come under attack. Literally. Meanwhile, Mike's bar proves to be a success; Sean learns that he'll have to quickly come up with $12,000; Tommy and Lou have a falling out; and Janet tells Tommy why she sent Katy to an upstate boarding school. |
| 7 | 59 | Play | 2009-05-19 | 60 | Tommy and Janet drive upstate together for a weekend at Katy's boarding school, and Teddy and Maggie surface in Maryland, where they are volunteers at a VA hospital. Back in New York, Franco gives Lou love tips, and Sean has a new health issue. |
| 8 | 60 | Iceman | 2009-05-26 | 60 | Tommy is haunted by ghosts of 9/11---and other ghosts, including his dad, his brother Johnny and his cousin Jimmy. Meanwhile, Sean's health continues to deteriorate and black Shawn is still missing; Needles and Lou try to talk Franco into entering a FDNY boxing tournament; Mike befriends Damien; and a nervous young man enters the bar just after closing time. |
| 9 | 61 | Thaw | 2009-06-02 | 60 | Tommy takes heat from both Needles and Dwight, and receives offers from Janet and Sheila; Sean tells his mother about his illness; black Shawn sees Colleen again; and Franco's boxing skills are tested. |
| 10 | 62 | Control | 2009-06-09 | 60 | Tommy and Mike must patch up their differences at work; Sheila uses her leverage with Tommy to try to control his drinking; Lou must relive an unpleasant memory; Franco gets back into the ring; and Sean finally has his heart-to-heart talk with his mother. |
| 11 | 63 | Mickey | 2009-06-16 | 60 | Mickey learns that Tommy is drinking again; Sheila discovers that Tommy has been sleeping with Janet again; Sean tells Needles about his upcoming cancer surgery; Franco meets a gal in the gym; and Lou has another encounter with Candy. |
| 12 | 64 | Disease | 2009-06-23 | 60 | The guys visit Sean in the hospital; Katy is home from school and wants a family dinner---one that includes Colleen and Black Shawn; and Lou and Tommy make a wager concerning the women in their lives. |
| 13 | 65 | Torch | 2009-06-30 | 60 | After dealing with a particularly horrific accident on the job, Tommy questions his feelings in a dream sequence with his dead father, brother and son, and Jimmy Keefe. Meanwhile, Sean has an unwanted visitor at the hospital; and Lou has a very-much-wanted visitor to his apartment. |
| 14 | 66 | Wheels | 2009-07-07 | 60 | Franco has his first FDNY-tournament fight, and he and Carla have an encounter outside the gym; Candy cooks dinner for Lou; the guys have a surprise for Sean when they visit him in the hospital, and he has one for them. The guys also plan an outing for the kids in the cancer ward. |
| 15 | 67 | Initiation | 2009-07-14 | 60 | As Damien joins 62 Truck, Sheila reminds Tommy of his promise to watch out for him. Meanwhile, Janet gives Tommy guidelines for their relationship; the guys attend a memorial dedication for a firefighter who died on 9/11; and Sean is released from the hospital, vowing to live life "to the fullest." |
| 16 | 68 | Clean | 2009-07-21 | 60 | Tommy is cleaning the firehouse as punishment for yet another antiauthoritarian outburst when a mysterious woman strolls through. Meanwhile, Tommy's family confronts him about his drinking. |
| 17 | 69 | Lesbos | 2009-07-28 | 60 | A mob of women ruins a party at Mike's bar. Meanwhile, Lou and Mike make important personal decisions; Sheila and Janet give Tommy an ultimatum. |
| 18 | 70 | Carrot | 2009-08-04 | 60 | A trash-talking woman shows up at the firehouse looking for a date; Janet and Sheila lay out their terms for Tommy, who moves in with Colleen; Needles and Lou instigate a battle of the sexes; Sean has a new medical problem. |
| 19 | 71 | David | 2009-08-11 | 60 | Damien receives a proposition that unsettles Tommy; Lou hashes out his wedding plans with Tommy and Needles; Tommy and Sheila rehash old memories; Franco accepts Needles' pugilistic proposal. |
| 20 | 72 | Zippo | 2009-08-18 | 60 | Tommy has rocky encounters with Janet and Sheila, and an encounter with Kelly that isn't as rocky. Meanwhile, the guys go grocery shopping with the newly domesticated Lou. |
| 21 | 73 | Jump | 2009-08-25 | 60 | Tommy tends bar to relieve tension after a failed rescue attempt puts the guys down in the dumps. Meanwhile, Franco steps into the ring against one of Carla's friends. |
| 22 | 74 | Drink | 2009-09-01 | 60 | Janet and Sheila's plan goes haywire; Teddy suffers a major personal loss. |
Season 6
| Episode No. | No. Overall | Title | Airdate | Runtime | Summary |
| --- | --- | --- | --- | --- | --- |
| 1 | 75 | Legacy | 2010-06-29 | 60 | The Season 6 opener begins with a vision of Tommy's afterlife that isn't pretty, but it turns out that he survived his shooting at the hand of Teddy. Everyone around him sees to it that he walk a narrow path, however, and he's haunted by his memories. Meanwhile, city budget cuts loom, and 62 Truck is threatened. As Lou puts it: "We have a big target on our back." |
| 2 | 76 | Change | 2010-07-06 | 60 | Tommy decides to turn over a new leaf. "I am quitting drinking," he announces to the guys (to gales of laughter). He's also under pressure from Janet to do something about Colleen's drinking, and Sheila wants him to get Damien to quit FDNY. Meanwhile, Tommy tells Lou about what he experienced after being shot, and Mike Siletti overhears it. Soon everyone else knows as well. |
| 3 | 77 | Comeback | 2010-07-13 | 60 | Tommy returns to work on a very busy day for 62 Truck, and the out-of-shape Lou has difficulty keeping up. Tommy also vows to stop drinking (again)---except for wine. That's not good enough for Janet, Teddy or Father Mickey. "You're a lost cause," Teddy tells Tommy, "and we're going to cut you loose." |
| 4 | 78 | Breakout | 2010-07-20 | 60 | With the cookout approaching one key ingredient is missing, so the crew takes a drastic step to obtain it. Meanwhile, Tommy continues to be troubled by his taste of the afterlife, so he seeks out a priest; Sean helps a cancer-stricken firefighter break out of the hospital; and Damien consorts with the enemy, so to speak, when he dates a probie from the rival firehouse, the West Side Wildmen. |
| 5 | 79 | Blackout | 2010-07-27 | 60 | Tommy loses control after blacking out during a night of heavy drinking, and the crew must put the pieces together the next day. They also must find a missing piece: Colleen. |
| 6 | 80 | Sanctuary | 2010-08-03 | 60 | As Colleen's drinking continues to spin out of control, Tommy takes an aggressive approach to get her to stop. Meanwhile, tensions between Franco and Black Shawn boil over, and Mike and Sean attend the ballet with Sean's dying friend Pat. |
| 7 | 81 | Forgiven | 2010-08-10 | 60 | The guys must improvise when they respond to a school fire. Meanwhile, Tommy and Janet go on a dinner date and are jolted by a face from their past. |
| 8 | 82 | Cowboy | 2010-08-17 | 60 | As Chief Feinberg loses control, Needles puts his political leverage at FDNY headquarters to good use. Meanwhile, Damien comes to the rescue of a helpless victim, and Tommy and Sheila find themselves in hot water. |
| 9 | 83 | Goodbye | 2010-08-24 | 60 | Tommy and Sheila find themselves in trouble with Janet and Mickey, and discover what their relationship is really about. Meanwhile, Damien tries to leave 62 Truck. |
| 10 | 84 | A.D.D. | 2010-08-31 | 60 | Tommy and Sheila try to adjust to life after Damien's accident. Tommy also struggles to budget his time. Meanwhile, Sean and Mike finally get a memorial to firefighter Pat Mahoney, and the guys find a new pickup ploy. |
Season 7
| Episode No. | No. Overall | Title | Airdate | Runtime | Summary |
| --- | --- | --- | --- | --- | --- |
| 1 | 85 | Mutha | 2011-07-13 | 60 | The seventh (and final) season begins with Tommy's family life being shaken up by Sheila and the pregnant Janet, who are now best friends. ("We bonded," Sheila says.) Meanwhile, Black Shawn wants to take his relationship with Colleen to the next level; Mickey and Teddy go into business together; and Damien is still in a chair in the wake of his on-the-job accident. |
| 2 | 86 | Menses | 2011-07-20 | 60 | Tommy responds emotionally when he learns about a 9/11 documentary featuring Jimmy Keefe. He also runs into Kelly, who has disquieting news. Meanwhile, Lou faces his FDNY physical with trepidation (and a little help from his friends). |
| 3 | 87 | Press | 2011-07-27 | 60 | Colleen gets some sage advice from Mike and makes an offer to Teddy that Tommy is not likely to like; Tommy tells Kelly about the ghosts in his life and makes an offer to Lou, who also gets a stiff dose of tough love from the guys, who want him to diet. Meanwhile, Chief Feinberg remains alternately distant and combative; and Tommy decides to sit for an interview for the 9/11 TV documentary. |
| 4 | 88 | Brownies | 2011-08-03 | 60 | Tommy's 9/11 interview airs, with predictably combustible results; Sean goes out with Emily, the bridal-shop clerk; Kelly gets the results of her blood test; and preparations for Black Shawn and Colleen's wedding hit a snag. Meanwhile, Lou's reading list includes "The Celery Bible." |
| 5 | 89 | Head | 2011-08-10 | 60 | The fallout from Tommy's 9/11 interview hits like a ton of bricks, and reporter Pam Keppler begins probing Tommy's personal life as well, which promises to bode ill for everyone in 62 Truck. So Needles proposes "to fight fire with fire," but Franco won't go along. Meanwhile, Sean works up the nerve to confront Emily over "the smell," and Tommy lays down the law to his family (Sheila included). |
| 6 | 90 | 344 | 2011-08-17 | 60 | Tommy crosses an emotional line with Sheila and lures Lou into a psychological trap after he visits Ground Zero with the guys. Meanwhile, Franco challenges Lou's authority at the firehouse; and Sheila makes Colleen an offer (and won't let her refuse it). |
| 7 | 91 | Jeter | 2011-08-24 | 60 | Lou delivers Tommy's letters to Sheila and Janet behind Tommy's back. And "Francostein" runs a tight firehouse as Lou's interim replacement. Then he gets an opportunity to test his leadership skills on a call. |
| 8 | 92 | Vows | 2011-08-31 | 60 | Colleen and Black Shawn wed, but the day's glow becomes an inferno when a major fire breaks out. |
| 9 | 93 | Ashes | 2011-09-07 | 60 | The guys at 62 Truck struggle to pick up the pieces and move on following a major fire. At the Fire Academy, meanwhile, a new batch of probies hear a familiar speech from a new leader. |
Series Cast
| | | | |
| --- | --- | --- | --- |
| | Denis Leary | as Tommy Gavin | |
| | Michael Lombardi | as Mike Silletti | |
| | John Scurti | as Lt. Kenneth "Lou" Shea | |
| | Daniel Sunjata | as Franco Rivera | |
| | Steven Pasquale | as Sean Garrity | |
| | Callie Thorne | as Sheila O'Keefe | |
| | Andrea Roth | as Janet Gavin | |
| | James McCaffrey | as Jimmy O'Keefe | |
| | Dean Winters | as Johnny Gavin | |
| | Jack McGee | as Chief Jerry Reilly | |
| | Diane Farr | as Laura Miles | |
Series Crew
| | Position | Name |
| --- | --- | --- |
| | Co-Producer | Salvatore J. Stabile |
| | Associate Producer | Dauri Chase |
| | Creator | Denis Leary |
| | Executive Producer | Denis Leary |
| | Executive Producer | Jim Serpico |
| | Co-Producer | Tom Sellitti |
| | Creator | Peter Tolan |
| | Executive Producer | Peter Tolan |
| | Associate Producer | Alyson Evans |
Related News
TVMaze