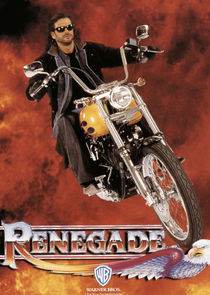 On the run & on the road! An innocent man on a quest to clear his name! He was a cop, and good at his job. But he committed the ultimate sin, and testified against other cops gone bad. Cops that tried to kill him, but got the woman he loved instead. Framed for murder, now he prowls the badlands. An outlaw hunting outlaws, a bounty hunter, a Renegade.
Series Overview
Rating
imDb Rating: 6.0 (4,039 Votes)
Metascore: N/A
Plot
After crooked cop Lieutenant "Dutch" Dixon kills his girlfriend and frames him for murder, Reno Raines escapes from jail and goes on the run.
Details
Rated: N/A
Released: 19 Sep 1992
Runtime: 43 min
Genre: Action, Adventure, Crime, Drama
Director: N/A
Writer: Stephen J. Cannell
Actors: Lorenzo Lamas, Branscombe Richmond, Don LaFontaine, Kathleen Kinmont
Language: English
Country: USA
Awards: 1 nomination.
Total Seasons: 5
Previous Episode
The Bad Seed
Episode 5x22; Apr 04, 1997
Previous Episodes 5x22: The Bad Seed 5x21: The Maltese Indian 5x20: Born Under a Bad Sign 5x19: Bounty Hunter of the Year 5x18: Blood Hunt 5x17: Sex, Lies and Activewear 5x16: Knock Out 5x15: Swm Seeks Vctm 5x14: Top Ten With a Bullet

View All Episodes
Cast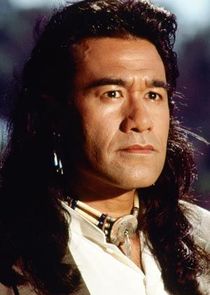 Branscombe Richmond as Bobby Sixkiller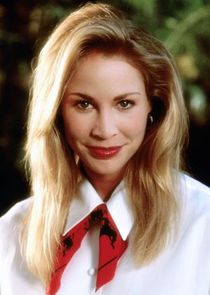 Kathleen Kinmont as Cheyenne Phillips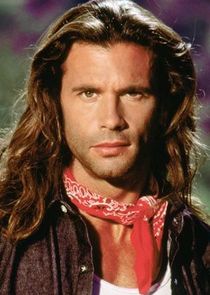 Lorenzo Lamas as Reno Raines
Sandra Robinson as Sandy Carruthers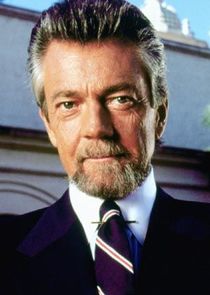 Stephen J. Cannell as Donald "Dutch" Dixon
View Full Cast
Skip to:
Season 1
| Episode No. | No. Overall | Title | Airdate | Runtime | Summary |
| --- | --- | --- | --- | --- | --- |
| 1 | 1 | Pilot | 1992-09-19 | 60 | |
| 2 | 2 | Hunting Accident | 1992-09-26 | 60 | |
| 3 | 3 | Final Judgement | 1992-10-03 | 60 | |
| 4 | 4 | La Mala Sombra | 1992-10-10 | 60 | |
| 5 | 5 | Mother Courage | 1992-10-17 | 60 | |
| 6 | 6 | Second Chance | 1992-10-24 | 60 | |
| 7 | 7 | Eye of the Storm | 1992-10-31 | 60 | |
| 8 | 8 | Payback | 1992-11-07 | 60 | |
| 9 | 9 | The Talisman | 1992-11-14 | 60 | |
| 10 | 10 | Partners | 1992-11-21 | 60 | |
| 11 | 11 | Lyons' Roar | 1993-01-04 | 60 | |
| 12 | 12 | Val's Song | 1993-01-11 | 60 | |
| 13 | 13 | Give and Take | 1993-01-18 | 60 | |
| 14 | 14 | Samurai | 1993-01-25 | 60 | |
| 15 | 15 | The Two Renos | 1993-02-01 | 60 | |
| 16 | 16 | Billy | 1993-02-08 | 60 | |
| 17 | 17 | Headcase | 1993-02-15 | 60 | |
| 18 | 18 | The Hot Tip | 1993-02-22 | 60 | |
| 19 | 19 | Moody River | 1993-04-26 | 60 | |
| 20 | 20 | Vanished | 1993-05-03 | 60 | |
| 21 | 21 | Fighting Cage (1) | 1993-05-10 | 60 | |
| 22 | 22 | Fighting Cage (2) | 1993-05-17 | 60 | |
Season 2
| Episode No. | No. Overall | Title | Airdate | Runtime | Summary |
| --- | --- | --- | --- | --- | --- |
| 1 | 23 | The Hound | 1993-09-18 | 60 | |
| 2 | 24 | The Champ | 1993-09-20 | 60 | |
| 3 | 25 | White Picket Fences | 1993-09-27 | 60 | |
| 4 | 26 | Dead End and Easy Money | 1993-10-04 | 60 | |
| 5 | 27 | No Good Deed... | 1993-10-11 | 60 | |
| 6 | 28 | The Rabbit and the Fox | 1993-10-23 | 60 | |
| 7 | 29 | Endless Summer | 1993-10-25 | 60 | |
| 8 | 30 | Bonnie & Claire | 1993-11-06 | 60 | |
| 9 | 31 | Wheel Man | 1993-11-08 | 60 | |
| 10 | 32 | Windy City Blues | 1993-11-15 | 60 | |
| 11 | 33 | Honor Bound | 1993-11-22 | 60 | |
| 12 | 34 | Hard Rider | 1994-01-08 | 60 | |
| 13 | 35 | Charlie | 1994-01-10 | 60 | |
| 14 | 36 | South of '98 | 1994-01-17 | 60 | |
| 15 | 37 | Hostage | 1994-01-24 | 60 | |
| 16 | 38 | Rabbit Redux | 1994-01-31 | 60 | |
| 17 | 39 | The Posse | 1994-02-07 | 60 | |
| 18 | 40 | Once Burned, Twice Chey | 1994-02-14 | 60 | |
| 19 | 41 | Sheriff Reno | 1994-02-21 | 60 | |
| 20 | 42 | Murderer's Row (1) | 1994-04-25 | 60 | |
| 21 | 43 | Murderer's Row (2) | 1994-05-02 | 60 | |
| 22 | 44 | Carrick O'Quinn | 1994-05-09 | 60 | |
Season 3
| Episode No. | No. Overall | Title | Airdate | Runtime | Summary |
| --- | --- | --- | --- | --- | --- |
| 1 | 45 | Dutch On the Run (1) | 1994-09-12 | 60 | |
| 2 | 46 | The Trial of Reno Raines (2) | 1994-09-19 | 60 | |
| 3 | 47 | Escape (3) | 1994-09-26 | 60 | |
| 4 | 48 | The King and I | 1994-10-03 | 60 | |
| 5 | 49 | Black Wind | 1994-10-10 | 60 | |
| 6 | 50 | Way Down Yonder in New Orleans | 1994-10-17 | 60 | |
| 7 | 51 | Rustlers' Rodeo | 1994-10-24 | 60 | |
| 8 | 52 | Muscle Beach | 1994-10-31 | 60 | |
| 9 | 53 | The Late Shift | 1994-11-07 | 60 | |
| 10 | 54 | Thrill Kill | 1994-11-14 | 60 | |
| 11 | 55 | Teen Angel | 1994-11-21 | 60 | |
| 12 | 56 | Den of Thieves | 1995-01-02 | 60 | |
| 13 | 57 | Rancho Escondido | 1995-01-09 | 60 | |
| 14 | 58 | Cop for a Day | 1995-01-16 | 60 | |
| 15 | 59 | Stalker's Moon | 1995-01-23 | 60 | |
| 16 | 60 | Repo Raines | 1995-01-30 | 60 | |
| 17 | 61 | Ace in the Hole | 1995-02-06 | 60 | |
| 18 | 62 | Living Legend | 1995-02-13 | 60 | Reno is in trouble when Bobby's teacher and mentor, a legendary bounty hunter, targets Reno as his next prey |
| 19 | 63 | Family Ties | 1995-02-20 | 60 | |
| 20 | 64 | Broken On the Wheel of Love | 1995-04-24 | 60 | |
| 21 | 65 | Split Decision | 1995-05-01 | 60 | |
| 22 | 66 | Hitman | 1995-05-08 | 60 | |
Season 4
| Episode No. | No. Overall | Title | Airdate | Runtime | Summary |
| --- | --- | --- | --- | --- | --- |
| 1 | 67 | Sawed-Off Shotgun Wedding | 1995-09-11 | 60 | |
| 2 | 68 | Honeymoon in Mexico | 1995-09-18 | 60 | |
| 3 | 69 | The Ballad of D.B. Cooper | 1995-09-25 | 60 | |
| 4 | 70 | Most Wanted | 1995-10-02 | 60 | |
| 5 | 71 | Liar's Poker | 1995-10-09 | 60 | |
| 6 | 72 | Dead Heat | 1995-10-23 | 60 | |
| 7 | 73 | An Uncle in the Business | 1995-10-30 | 60 | |
| 8 | 74 | Offshore Thunder | 1995-11-06 | 60 | |
| 9 | 75 | Studs | 1995-11-13 | 60 | |
| 10 | 76 | Another Place and Time | 1995-11-20 | 60 | |
| 11 | 77 | Sins of the Father | 1995-11-27 | 60 | |
| 12 | 78 | No Place Like Home | 1996-01-01 | 60 | |
| 13 | 79 | Baby Makes Three | 1996-01-08 | 60 | |
| 14 | 80 | Hound Downtown | 1996-01-15 | 60 | |
| 15 | 81 | Stationary Target | 1996-01-20 | 60 | |
| 16 | 82 | Rio Reno | 1996-01-27 | 60 | |
| 17 | 83 | Paradise Lost | 1996-02-05 | 60 | |
| 18 | 84 | Love Hurts | 1996-02-12 | 60 | |
| 19 | 85 | Hard Evidence | 1996-02-19 | 60 | |
| 20 | 86 | The Dollhouse | 1996-04-15 | 60 | |
| 21 | 87 | Hog Calls | 1996-04-22 | 60 | |
| 22 | 88 | The Road Not Taken | 1996-04-28 | 60 | |
Season 5
| Episode No. | No. Overall | Title | Airdate | Runtime | Summary |
| --- | --- | --- | --- | --- | --- |
| 1 | 89 | No Balls, Two Strikes | 1996-09-13 | 60 | |
| 2 | 90 | Self Defense | 1996-09-20 | 60 | |
| 3 | 91 | Mr. Success | 1996-09-27 | 60 | |
| 4 | 92 | Five Minutes to Midnight | 1996-10-04 | 60 | |
| 5 | 93 | God's Mistake | 1996-10-18 | 60 | |
| 6 | 94 | Ghost Story | 1996-10-25 | 60 | |
| 7 | 95 | Milk Carton Kid | 1996-11-01 | 60 | |
| 8 | 96 | High Rollers | 1996-11-08 | 60 | |
| 9 | 97 | For Better Or Worse | 1996-11-15 | 60 | |
| 10 | 98 | The Pipeline | 1996-11-22 | 60 | |
| 11 | 99 | Ransom | 1996-12-06 | 60 | |
| 12 | 100 | Father's Day | 1996-12-13 | 60 | |
| 13 | 101 | Hard Rain | 1997-01-13 | 60 | |
| 14 | 102 | Top Ten With a Bullet | 1997-01-24 | 60 | |
| 15 | 103 | Swm Seeks Vctm | 1997-01-27 | 60 | |
| 16 | 104 | Knock Out | 1997-02-07 | 60 | |
| 17 | 105 | Sex, Lies and Activewear | 1997-02-28 | 60 | |
| 18 | 106 | Blood Hunt | 1997-03-07 | 60 | |
| 19 | 107 | Bounty Hunter of the Year | 1997-03-14 | 60 | |
| 20 | 108 | Born Under a Bad Sign | 1997-03-21 | 60 | |
| 21 | 109 | The Maltese Indian | 1997-03-28 | 60 | |
| 22 | 110 | The Bad Seed | 1997-04-04 | 60 | |
Series Cast
| | | | |
| --- | --- | --- | --- |
| | Branscombe Richmond | as Bobby Sixkiller | |
| | Kathleen Kinmont | as Cheyenne Phillips | |
| | Lorenzo Lamas | as Reno Raines | |
| | Sandra Robinson | as Sandy Carruthers | |
| | Stephen J. Cannell | as Donald "Dutch" Dixon | |
Series Crew
| | Position | Name |
| --- | --- | --- |
| | Executive Producer | Bill Nuss |
| | Supervising Producer | Charlie Craig |
| | Executive Producer | Nicholas Corea |
| | Supervising Producer | Robin Bernheim |
| | Executive Producer | Michael Pavone |
| | Executive Producer | Dave Alan Johnson |
| | Executive Producer | Richard C. Okie |
| | Creator | Stephen J. Cannell |
| | Co-Producer | Donald Marcus |
| | Executive Producer | Stu Segall |
| | Co-Executive Producer | Larry Mollin |
| | Supervising Producer | Perry Husman |
| | Associate Producer | Scott Boyd |
Related News
TVMaze