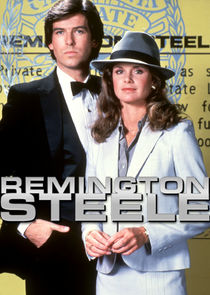 Private eye Laura Holt grudgingly accepts a new partner when a mystery man assumes the identity of her fictitious boss, Remington Steele. Together, the two battle crime as as their feelings for each other.
Series Overview
Rating
imDb Rating: 7.2 (6,571 Votes)
Metascore: N/A
Plot
The cases of a female private detective partnered with a former thief who assumes the role of a fictitious detective in the business.
Details
Rated: TV-PG
Released: 01 Oct 1982
Runtime: 60 min
Genre: Action, Adventure, Comedy, Crime, Drama, Mystery, Romance, Thriller
Director: N/A
Writer: Robert Butler, Michael Gleason
Actors: Stephanie Zimbalist, Pierce Brosnan, Doris Roberts
Language: English
Country: USA
Awards: Nominated for 1 Primetime Emmy. Another 1 win & 1 nomination.
Total Seasons: 5
Previous Episode
Steeled With a Kiss (2)
Episode 5x5; Apr 24, 1987
Previous Episodes 5x5: Steeled With a Kiss (2) 5x4: Steeled With a Kiss (1) 5x3: Steele Hanging in There (2) 5x2: Steele Hanging in There (1)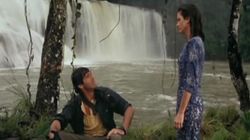 5x1: The Steele That Wouldn't Die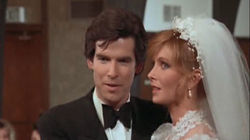 4x22: Bonds of Steele 4x21: Steele Alive and Kicking


4x20: Beg, Borrow or Steele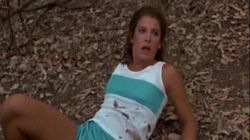 4x19: Steele in the Running

View All Episodes
Cast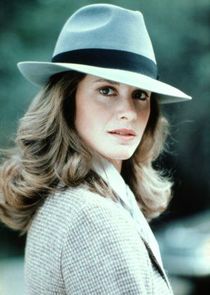 Stephanie Zimbalist as Laura Holt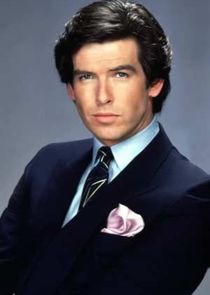 Pierce Brosnan as Remington Steele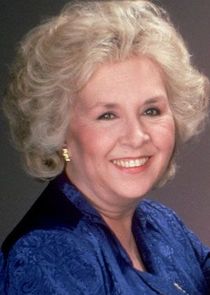 Doris Roberts as Mildred Krebs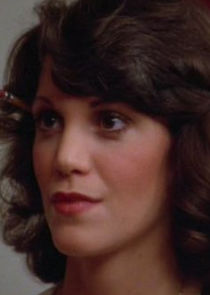 Janet DeMay as Bernice Foxe
Jack Scalia as Tony Roselli
James Read as Murphy Michaels
View Full Cast
Skip to:
Season 1
| Episode No. | No. Overall | Title | Airdate | Runtime | Summary |
| --- | --- | --- | --- | --- | --- |
| 1 | 1 | License to Steele | 1982-10-01 | 60 | |
| 2 | 2 | Tempered Steele | 1982-10-08 | 60 | |
| 3 | 3 | Steele Waters Run Deep | 1982-10-22 | 60 | |
| 4 | 4 | Signed, Steeled, & Delivered | 1982-10-29 | 60 | |
| 5 | 5 | Thou Shalt Not Steele | 1982-11-05 | 60 | |
| 6 | 6 | Steele Belted | 1982-11-12 | 60 | |
| 7 | 7 | Etched in Steele | 1982-11-19 | 60 | |
| 8 | 8 | Your Steele the One For Me | 1982-11-26 | 60 | |
| 9 | 9 | In the Steele of the Night | 1982-12-03 | 60 | |
| 10 | 10 | Steele Trap | 1982-12-10 | 60 | |
| 11 | 11 | Steeling the Show | 1983-01-07 | 60 | |
| 12 | 12 | Steele Flying High | 1983-01-14 | 60 | |
| 13 | 13 | A Good Night's Steele | 1983-01-21 | 60 | |
| 14 | 14 | Hearts of Steele | 1983-01-28 | 60 | |
| 15 | 15 | To Stop a Steele | 1983-02-11 | 60 | |
| 16 | 16 | Steele Crazy After All These Years | 1983-02-18 | 60 | |
| 17 | 17 | Steele Among the Living | 1983-02-25 | 60 | |
| 18 | 18 | Steele in the News | 1983-03-04 | 60 | |
| 19 | 19 | Vintage Steele | 1983-03-15 | 60 | |
| 20 | 20 | Steele's Gold | 1983-03-22 | 60 | |
| 21 | 21 | Sting of Steele | 1983-04-05 | 60 | |
| 22 | 22 | Steele in Circulation | 1983-04-12 | 60 | |
Season 2
| Episode No. | No. Overall | Title | Airdate | Runtime | Summary |
| --- | --- | --- | --- | --- | --- |
| 1 | 23 | Steele Away With Me | 1983-09-20 | 60 | |
| 2 | 24 | Red Holt Steele | 1983-09-27 | 60 | |
| 3 | 25 | Altared Steele | 1983-10-11 | 60 | An amnesiac man hires the agency to find out who he really is… and they discover that he has five different lives. As well as five different wives. |
| 4 | 26 | Steele Framed | 1983-10-18 | 60 | Steele accidentally runs over and kills a man, and he and Laura set out to determine who the man was and why he was coming to the agency. |
| 5 | 27 | A Steele at Any Price | 1983-11-01 | 60 | Steele and Laura become art thieves to investigate the disappearance of a reporter who disappeared after making a major purchase. |
| 6 | 28 | Love Among the Steele | 1983-11-08 | 60 | The agency is hired to find a missing 1936 Speedster which holds the key to a lost treasure. |
| 7 | 29 | Scene Steelers | 1983-11-15 | 60 | A poisoned TV dinner accidentally kills a parrot during the filming of a commercial, and the two human actors each think they were the intended victim. |
| 8 | 30 | Steele Knuckles and Glass Jaws | 1983-11-29 | 60 | |
| 9 | 31 | My Fair Steele | 1983-12-06 | 60 | A dying tacoon hires the agency to find the twin sister of his adopted daughter. |
| 10 | 32 | Steele Threads | 1983-12-13 | 60 | Laura and Steele are called in to investigate industrial espionage in the fashion industry. |
| 11 | 33 | Steele Eligible | 1984-01-10 | 60 | Steele becomes the target of a murderer after he's nominated one of the five most eligible bachelors in LA. |
| 12 | 34 | High Flying Steele | 1984-01-17 | 60 | Mildred gets the agency involved in an investigation at a circus. |
| 13 | 35 | Blood is Thicker Than Steele | 1984-01-31 | 60 | The government hires the agency to protect the two children of an expatriate returning to the U.S. to testify against his former employer. |
| 14 | 36 | Steele Sweet on You | 1984-02-07 | 60 | Laura's brother-in-law asks the agency for help proving that he's not an adulterer. However, they soon get roped into a case of arson and murder. |
| 15 | 37 | Elegy in Steele | 1984-02-21 | 60 | Major Descoine returns to get vengeance on Laura... and Steele, who Descoine believes put him away. |
| 16 | 38 | Small Town Steele | 1984-02-28 | 60 | Laura and Steele go to a small town to look for a missing historian, and get involved in a secret someone is willing to kill to protect. |
| 17 | 39 | Molten Steele | 1984-03-06 | 60 | A woman hires the agency to find out how her name and phone number appeared in a swingers magazine, and put a stop to it. |
| 18 | 40 | Dreams of Steele | 1984-03-20 | 60 | The agency is set up when they're hired to protect precious gems... that are secretly switched for fakes. |
| 19 | 41 | Woman of Steele | 1984-03-27 | 60 | The agency is hired to protect an art collection from a female swindler, who is connected to Steele's mysterious past. |
| 20 | 42 | Hounded Steele | 1984-05-15 | 60 | An Interpol agent secretly hires Mildred to recover a doig... which belongs to a jewel thief that the agent wants to steal for him. |
| 21 | 43 | Elementary Steele | 1984-05-22 | 60 | A woman hires the agency to protect her from... Sherlock Holmes and Dr. Watson. |
Season 3
| Episode No. | No. Overall | Title | Airdate | Runtime | Summary |
| --- | --- | --- | --- | --- | --- |
| 1 | 44 | Steele at It | 1984-09-25 | 60 | The agency's trip to the French Riviera gets complicated when Steele's old friend asks him for help with a robbery. |
| 2 | 45 | Lofty Steele | 1984-10-02 | 60 | An ex-con resorts to burglary and arson to get at loot hidden in Laura's new apartment. |
| 3 | 46 | Maltese Steele | 1984-10-16 | 60 | While looking foir a missing corpse on Malta, Laura and Steele stumble across an ancient antique cross. |
| 4 | 47 | Second Base Steele | 1984-10-23 | 60 | A man hires the agency to investigate a series of suspicous accidents at a spots team that his former high school team is attending. |
| 5 | 48 | Blue Blooded Steele | 1984-10-30 | 60 | Daniel Chalmers shows up to rope Steele into a con in England posing as the heir to a family fortune. |
| 6 | 49 | Steele Your Heart Away | 1984-11-13 | 60 | Laura finds Steele in Ireland, suffering from amnesia after leaving without a word. She soon breaks him out and they set out to find out what is going on. |
| 7 | 50 | A Pocketful of Steele | 1984-11-20 | 60 | A teenage oy pickpockets Steele's wallet, putting him in the middle of a case the agency is investigating. |
| 8 | 51 | Puzzled Steele | 1984-11-27 | 60 | A millionaire tries to divide Steele and Laura with a wager that they can't find a missing writer in 48 hours. |
| 9 | 52 | Cast in Steele | 1984-12-04 | 60 | Actors Lloyd Nolan, Dorothy Lamour, and Virginia Mayo hire the agency to discover who is threatening them. |
| 10 | 53 | Breath of Steele | 1984-12-11 | 60 | |
| 11 | 54 | Let's Steele a Plot | 1984-12-18 | 60 | Someone embezzles a million dollars from a mystery writer's guild, and the guild hires Laura and Steele to investigate. |
| 12 | 55 | Gourmet Steele | 1985-01-08 | 60 | A magazine's food critic goes missing and the publishers hires the agency to find the man. |
| 13 | 56 | Stronger Than Steele | 1985-01-15 | 60 | Laura insists on taking the case of a TV actor accused of murder. The actor played Atomic Man, the superhero that Laura based her Remington Steele on. |
| 14 | 57 | Have I Got a Steele For You | 1985-01-22 | 60 | A suspicious wife hires the agency to investigate a company that is apparently trying to swindle her husband. |
| 15 | 58 | Springtime for Steele | 1985-01-29 | 60 | |
| 16 | 59 | Steele in the Family | 1985-02-05 | 60 | |
| 17 | 60 | Diced Steele | 1985-02-12 | 60 | |
| 18 | 61 | Now You Steele It, Now You Don't | 1985-03-05 | 60 | An antique dealer hires Laura to track down a kleptomaniac, but the trail leads to murder. |
| 19 | 62 | Illustrated Steele | 1985-03-12 | 60 | The agency helps a comic book inker who is working on a strip featuring the exploits of a detective similar to Steele. |
| 20 | 63 | Steele in the Chips | 1985-03-19 | 60 | The agency gets swept up in an investigation concerning a missing no-calorie chocolate chip cookie formula, and the person who created it. |
| 21 | 64 | Steele Trying | 1985-05-07 | 60 | Steele hires a con woman to convince Laura that they have a case in San Francisco so they can spend some quality time together. However, they soon get swept up into a murder. |
| 22 | 65 | Steele of Approval | 1985-05-14 | 60 | The agency becomes involved in a Senatorial race when they're hired to vet a candidate... who someone takes a shot at. |
Season 4
| Episode No. | No. Overall | Title | Airdate | Runtime | Summary |
| --- | --- | --- | --- | --- | --- |
| 1 | 66 | Steele Searching (1) | 1985-09-25 | 60 | Steele goes missing, and Laura and Mildred trace him to the UK... where he's looking for his father, a possible serial killer. |
| 2 | 67 | Steele Searching (2) | 1985-10-01 | 60 | Steele is mistaken for hit man and given the job of killing the man who may be his father. |
| 3 | 68 | Steele Blushing | 1985-10-22 | 60 | The Feds are looking for a photographer who has ties to Laura... and Laura has gone missing. |
| 4 | 69 | Grappling Steele | 1985-10-29 | 60 | The agency enters the world of pro wrestling when a wrestler hires them to protect him from a killer. |
| 5 | 70 | Forged Steele | 1985-11-12 | 60 | Steele wakes up from a hangover and learns that he lost the agency in a bet... and is accused of stealing diamonds. |
| 6 | 71 | Corn Fed Steele | 1985-11-19 | 60 | The agency goes in whole-hog when they're hired to locate missing pigs after Mildred has invested the agency's profits in the company. |
| 7 | 72 | Premium Steele | 1985-12-03 | 60 | A man hires the agency to discover why he has an obituary in the paper... and he's not the only one. |
| 8 | 73 | Coffee, Tea or Steele | 1985-12-10 | 60 | The agency tries to solve a murder aboard a first-class airplane before news of the death gets out and ruins the company. |
| 9 | 74 | Dancer, Prancer, Donner and Steele | 1985-12-17 | 60 | |
| 10 | 75 | Steele on the Air | 1986-01-07 | 60 | Laura witnesses the "accidental" death of an air traffic reporter, but believes that it was murder and investigates. |
| 11 | 76 | Steele, Inc. | 1986-01-14 | 60 | A man whose ID says that he's Steele turns up at the morgue, and it leads back to idea man George Mulch. |
| 12 | 77 | Steele Spawning | 1986-01-28 | 60 | The son of a caviar magnate hires the agency to discover where a load of caviar has disappeared. |
| 13 | 78 | Suburban Steele | 1986-02-11 | 60 | Laura's suburban sister calls the agency to report a dead man in her kitchen. |
| 14 | 79 | Santa Claus is Coming to Steele | 1986-02-18 | 60 | |
| 15 | 80 | Steele Blue Yonder | 1986-02-22 | 60 | A woman hires the agency to watch her father, who she claims is insane. However, they soon learn that he's anything but. |
| 16 | 81 | Sensitive Steele | 1986-03-01 | 60 | Laura and Steele poses as a married couple to infiltrate a counseling group, and end up discussing their feelings for each other. |
| 17 | 82 | Steele in the Spotlight | 1986-03-08 | 60 | |
| 18 | 83 | Steele at Your Service | 1986-03-15 | 60 | |
| 19 | 84 | Steele in the Running | 1986-03-22 | 60 | While competing in a triathalon, Laura is first abducted and then dumped. |
| 20 | 85 | Beg, Borrow or Steele | 1986-03-29 | 60 | Laura and Steel return from an out-of-town case and discover that everyone thinks that they've been murdered. |
| 21 | 86 | Steele Alive and Kicking | 1986-05-03 | 60 | |
| 22 | 87 | Bonds of Steele | 1986-05-10 | 60 | Steele starts disappearing, leaving Laura in the lurch, as the agency investigates a boss' body that turns up unexpectedly dead. |
Season 5
| Episode No. | No. Overall | Title | Airdate | Runtime | Summary |
| --- | --- | --- | --- | --- | --- |
| 1 | 88 | The Steele That Wouldn't Die | 1987-01-05 | 60 | While honeymooning in Mexico, Steel ena Laura are framed for a crime that they didn't commit. |
| 2 | 89 | Steele Hanging in There (1) | 1987-04-03 | 60 | |
| 3 | 90 | Steele Hanging in There (2) | 1987-04-10 | 60 | |
| 4 | 91 | Steeled With a Kiss (1) | 1987-04-17 | 60 | |
| 5 | 92 | Steeled With a Kiss (2) | 1987-04-24 | 60 | |
Series Cast
| | | | |
| --- | --- | --- | --- |
| | Stephanie Zimbalist | as Laura Holt | |
| | Pierce Brosnan | as Remington Steele | |
| | Doris Roberts | as Mildred Krebs | |
| | Janet DeMay | as Bernice Foxe | |
| | Jack Scalia | as Tony Roselli | |
| | James Read | as Murphy Michaels | |
Series Crew
| | Position | Name |
| --- | --- | --- |
| | Supervising Producer | Lee David Zlotoff |
| | Story Editor | John Wirth |
| | Story Consultant | John Wirth |
| | First Assistant Director | Peter Schindler |
| | Unit Production Manager | Peter Schindler |
| | Story Editor | Brad Kern |
| | Supervising Producer | Brad Kern |
| | Story Consultant | Brad Kern |
| | Story Editor | Kerry Lenhart |
| | Story Editor | John J. Sakmar |
| | First Assistant Director | Christopher Hibler |
| | Unit Production Manager | Edward K. Dodds |
| | Creator | Robert Butler |
| | Story Editor | Brian Alan Lane |
| | Story Editor | Robin Bernheim |
| | Supervising Producer | Glenn Gordon Caron |
| | Story Editor | Jeff Melvoin |
| | Supervising Producer | Jeff Melvoin |
| | Creator | Michael Gleason |
| | Executive Producer | Michael Gleason |
| | Co-Executive Producer | Gareth Davies |
| | Executive Producer | Gareth Davies |
| | Producer | Gareth Davies |
| | Supervising Producer | Richard deRoy |
| | Story Consultant | Richard deRoy |
| | Associate Producer | Carl Vitale |
| | Associate Producer | Jack Mongan |
| | Associate Producer | Kevin Inch |
| | Co-Producer | Kevin Inch |
| | Producer | Kevin Inch |
| | Second Unit Director | Kevin Inch |
| | Story Consultant | Rick Mittleman |
| | Music | Tony Bennett |
| | Second Unit Director | Ernie F. Orsatti |
| | Main Title Theme | Henry Mancini |
| | Sound Editor | Petra Bach |
| | Post-Production Supervisor | Ted Rich |
| | Casting | Nuala Moiselle |
| | First Assistant Director | Walt Gilmore |
| | First Assistant Director | Paul Chavez |
| | Second Assistant Director | Paul Chavez |
| | Story Editor | Elliott Lewis |
| | Story Consultant | Elliott Lewis |
| | Editor | J. Benjamin Chulay |
| | Editor | Philip Carr Neel |
| | Music | Richard Lewis Warren |
| | Director Of Photography | Ken Peach Jr. |
| | Art Director | Joe Aubel |
| | Editor | Greg Wong |
| | Unit Production Manager | Robert Enrietto |
| | First Assistant Director | Janet Davidson |
| | First Assistant Director | Irwin Marcus |
| | Second Assistant Director | Irwin Marcus |
| | Set Decorator | Ira Bates |
| | Makeup Artist | Bron Roylance |
| | Hair Stylist | Dorothy Fox |
| | Costumer | Emma Trenchard |
| | Costumer | Jerry Sklar |
| | Costume Designer | Ron Talsky |
| | Casting | Molly Lopata |
| | Sound Editor | Sam Horta |
| | Music Editor | Kathy Durning |
| | Unit Production Manager | Bernard Oseransky |
| | Production Executive | Bernard Oseransky |
| | Editor | Joe Ravetz |
| | Set Decorator | Rochelle Moser |
| | Property Master | Charles David Coleman |
| | Special Effects | Robbie Knott |
| | Camera Operator | Dennis Matsuda |
| | Director Of Photography | Dennis Matsuda |
| | Gaffer | Tony Pistone |
| | Transportation Coordinator | Ed Demrest |
| | Script Supervisor | Lois Thurman |
| | Costumer | Molly Harris Campbell |
| | Key Grip | Larry Aube |
| | Script Supervisor | George Rutter |
| | Associate Producer | Robert C. Bailey |
| | Script Supervisor | Tom Moore |
| | Music Editor | Jim Harrison |
| | Second Assistant Director | Bruce Alan Solow |
| | Script Supervisor | Joanne Yearsley |
| | Director Of Photography | Brian West |
| | Art Director | Brian Savegar |
| | Transportation Coordinator | Arthur Dunne |
| | Production Manager | Dennis Lanning |
| | Camera Operator | Ken Withers |
| | Director Of Photography | Ken Withers |
| | Gaffer | Louis Conroy |
| | Key Grip | Paddy Keogh |
| | Script Supervisor | Laerke Pedersen |
| | Casting | Maude Spector |
| | Set Decorator | Greg Garrison |
| | Costumer | Shelly Levine |
| | Special Effects | Grant Burdette |
| | Set Decorator | Mary Swanson |
| | Key Grip | Russ Nordstedt |
| | Script Supervisor | Joyce Heftel |
| | Sound Mixer | Pat Hayes |
| | Sound Mixer | Norman Webster |
| | Sound Editor | Ron Horowitz |
| | Script Supervisor | Doris Chisholm |
| | Music | Arthur Kempel |
| | Music | Joel Rosenbaum |
| | Script Supervisor | Ken Gilbert |
| | Camera Operator | Robert McBride |
| | Key Grip | Dana Van Aucken |
| | Editor | Jerry Temple |
| | Costumer | Rita Salazar |
| | Special Effects | James Wayne Beauchamp |
| | Camera Operator | Jack Courtland |
| | Key Grip | Lloyd Barcroft |
| | First Assistant Director | Bruce Chevillat |
| | Editor | Susan B. Browdy |
| | Film Editor | Susan B. Browdy |
| | Gaffer | Bob Archer |
| | Sound Mixer | John Midgley |
| | Location Manager | John Vaughn |
| | Set Decorator | Crispian Sallis |
| | Property Master | Brian Payne |
| | Production Manager | Ted Morley |
| | Second Assistant Director | Andrew Wood |
| | Camera Operator | Ginger Gemmell |
| | Gaffer | John Donoghue |
| | Script Supervisor | Jill Bender |
| | Casting | Trevor Walton |
| | First Assistant Director | John O'Connor |
| | Second Assistant Director | Donald J. Newman |
| | Music | Donald Nemitz |
| | First Assistant Director | Don-Martin Nielsen |
| | Second Assistant Director | Buck Edwards |
| | Costumer | Loree Parral |
| | Special Effects | Burt Dalton |
| | Casting | Susan Shaw |
| | Gaffer | Robert A. Petzoldt III |
| | Script Supervisor | Victoria Gail Weisbart |
| | Key Grip | Frank J. Keever |
| | Camera Operator | Bill Whitman |
| | Editor | Jan Wesley |
| | Key Grip | Bruce Chimerofsky |
| | Art Director | Hector Rodriguez |
| | Art Director | James Martin-Bachman |
| | First Assistant Director | Kenneth Collins |
| | Second Assistant Director | Thompson O'Sullivan |
| | Sound Mixer | Kirk Francis |
| | Set Decorator | Charles B. Pierce |
| | Property Master | Howard Cole |
| | Costumer | Andrea Waver |
| | Costumer | Jesse Fields |
| | Production Manager | Aurelio Ortiz |
| | First Assistant Director | Javier Carreno |
| | Second Assistant Director | Miguel Lima |
| | Camera Operator | Gabriel Torrez |
| | Set Decorator | Arturo Brito |
| | Property Master | Carlos Cortes |
| | Costume Supervisor | Christa Von Humbolt |
| | Special Effects | Jorge Farfan |
| | Music Editor | Frank Fitzpatrick |
Related News
TVMaze