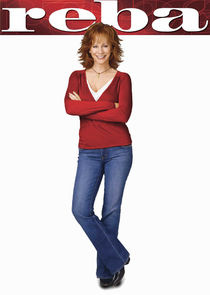 Single mother of three, Reba Hart, tackles parenthood and other obstacles along the way. After her dentist husband of 20 years, Brock, leaves her for his dental hygienist, Barbra Jean, Reba's seemingly perfect world is turned upside down.
Series Overview
Rating
imDb Rating: 6.4 (12,525 Votes)
Metascore: N/A
Plot
Reba McEntire stars as the titular characater in this smash sit-com about a single mom of three, navigating life in a Houston suburb.
Details
Rated: TV-PG
Released: 05 Oct 2001
Runtime: 30 min
Genre: Comedy, Drama
Director: N/A
Writer: Allison M. Gibson
Actors: Reba McEntire, JoAnna Garcia Swisher, Steve Howey, Christopher Rich
Language: English
Country: USA
Awards: Nominated for 1 Golden Globe. Another 3 wins & 13 nominations.
Total Seasons: 6
Previous Episode
The Kids Are Alright
Episode 6x13; Feb 18, 2007
Previous Episodes 6x13: The Kids Are Alright 6x12: The Housewarming 6x11: She's with the Band 6x10: Cheyenne's Rival 6x9: Bullets Over Brock 6x8: As We Forgive Those... 6x7: Locked and Loaded 6x6: Sweet Child O' Mine 6x5: The Break-Up

View All Episodes
Cast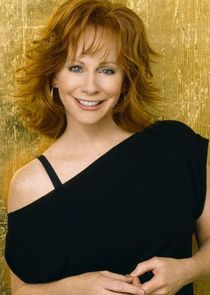 Reba McEntire as Reba Hart
Christopher Rich as Dr. Brock Hart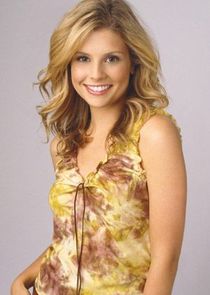 JoAnna Garcia Swisher as Cheyenne Hart-Montgomery
Steve Howey as Van Montgomery
Scarlett Pomers as Kyra Hart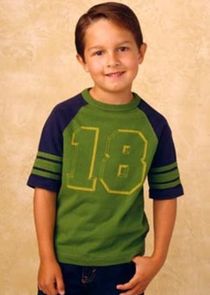 Mitch Holleman as Jake Hart
View Full Cast
Recent News
The very worst denim trends of 2019 (no, you cannot unsee this)
We regret to inform you that the fashion industry has officially gone too far in 2019. Specifically with regard to jeans fashion, otherwise known as jashion. Jeans are simple, classic, and a reliable tenant of wardrobes everywhere. You can wear them any seaso…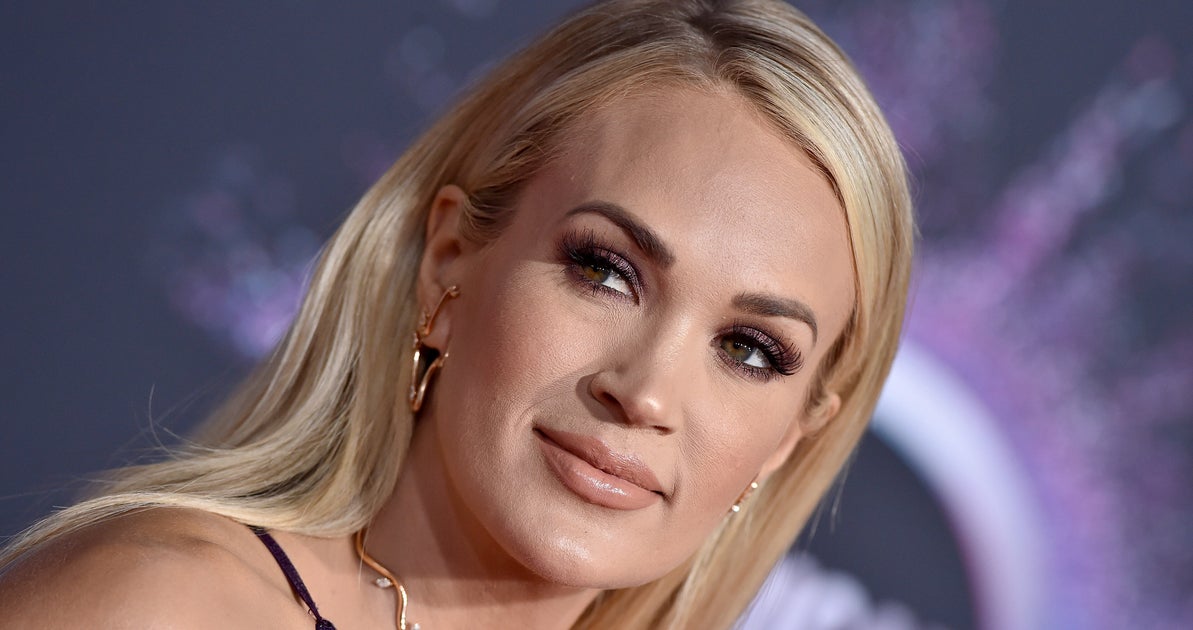 via NewsAPI
View More Related News
Skip to:
Season 1
| Episode No. | No. Overall | Title | Airdate | Runtime | Summary |
| --- | --- | --- | --- | --- | --- |
| 1 | 1 | Pilot | 2001-10-05 | 30 | Reba discovers that her husband is leaving her for his pregnant girlfriend and that her 17-year-old daughter is pregnant as well. |
| 2 | 2 | The Honeymoon's Over or Now What? | 2001-10-12 | 30 | Reba takes a stand when a pregnant Cheyenne is kicked out of high school but Van is allowed to stay to help the football team make the championships. |
| 3 | 3 | Someone's at the Gyno with Reba | 2001-10-19 | 30 | |
| 4 | 4 | You Make Me Sick | 2001-10-26 | 30 | |
| 5 | 5 | The Steaks Are High | 2001-11-02 | 30 | |
| 6 | 6 | The Man and the Moon | 2001-11-09 | 30 | |
| 7 | 7 | Tea and Antipathy | 2001-11-16 | 30 | |
| 8 | 8 | Don't Know Much About History | 2001-12-07 | 30 | |
| 9 | 9 | Every Picture Tells a Story | 2001-12-14 | 30 | |
| 10 | 10 | When Good Credit Goes Bad | 2002-01-11 | 30 | |
| 11 | 11 | Meet the Parents | 2002-01-18 | 30 | |
| 12 | 12 | A Mid-Semester's Night Dream | 2002-01-25 | 30 | |
| 13 | 13 | Brock's Swan Song | 2002-02-01 | 30 | |
| 14 | 14 | The Story of a Divorce | 2002-02-15 | 30 | |
| 15 | 15 | You May Kick the Bride | 2002-02-22 | 30 | |
| 16 | 16 | Vanny Dearest | 2002-03-15 | 30 | |
| 17 | 17 | He's Having a Baby | 2002-04-12 | 30 | |
| 18 | 18 | She Works Hard for Their Money | 2002-04-19 | 30 | |
| 19 | 19 | Labor of Love | 2002-04-26 | 30 | |
| 20 | 20 | The King and I | 2002-05-03 | 30 | |
| 21 | 21 | Up a Treehouse with a Paddle | 2002-05-10 | 30 | |
| 22 | 22 | It Ain't Over till the Redhead Sings | 2002-05-10 | 30 | |
Season 2
| Episode No. | No. Overall | Title | Airdate | Runtime | Summary |
| --- | --- | --- | --- | --- | --- |
| 1 | 23 | House Rules | 2002-09-20 | 30 | Reba's children carouse at Brock and Barbra Jean's place; Cheyenne and Van commiserate with each other about the baby. |
| 2 | 24 | Skating Away | 2002-09-27 | 30 | |
| 3 | 25 | Proud Reba | 2002-10-04 | 30 | |
| 4 | 26 | Reba Works for Brock | 2002-10-11 | 30 | |
| 5 | 27 | It's Jake's Party, Cry If You Want to | 2002-10-18 | 30 | |
| 6 | 28 | Safe Dating | 2002-11-01 | 30 | |
| 7 | 29 | Mommy Nearest | 2002-11-08 | 30 | |
| 8 | 30 | Switch | 2002-11-15 | 30 | |
| 9 | 31 | Ring-a-Ding | 2002-11-22 | 30 | |
| 10 | 32 | Cookies for Santa | 2002-12-13 | 30 | |
| 11 | 33 | A Moment in Time | 2003-01-10 | 30 | |
| 12 | 34 | The Vasectomy | 2003-01-17 | 30 | |
| 13 | 35 | The Rings | 2003-01-24 | 30 | |
| 14 | 36 | Seeing Red | 2003-01-31 | 30 | |
| 15 | 37 | Terry Holliway | 2003-02-07 | 30 | |
| 16 | 38 | Valentine's Day | 2003-02-14 | 30 | |
| 17 | 39 | The Feud | 2003-02-21 | 30 | |
| 18 | 40 | And the Grammy Goes to... | 2003-02-28 | 30 | |
| 19 | 41 | The Wall | 2003-03-07 | 30 | |
| 20 | 42 | The Best Defense | 2003-03-14 | 30 | |
| 21 | 43 | For Sale, Cheap | 2003-03-28 | 30 | |
| 22 | 44 | The Will | 2003-04-25 | 30 | |
| 23 | 45 | Location, Location, Location | 2003-05-02 | 30 | |
| 24 | 46 | Your Place or Mine? | 2003-05-09 | 30 | |
Season 3
| Episode No. | No. Overall | Title | Airdate | Runtime | Summary |
| --- | --- | --- | --- | --- | --- |
| 1 | 47 | She's Leaving Home, Bye Bye | 2003-09-12 | 30 | The entire family must deal with the fact that Kyra is leaving the home to go live with Brock and Barbara Jean. |
| 2 | 48 | War and Peace | 2003-09-19 | 30 | |
| 3 | 49 | The Best and the Blondest | 2003-09-26 | 30 | |
| 4 | 50 | Spies Like Reba | 2003-10-03 | 30 | |
| 5 | 51 | Calling the Pot Brock | 2003-10-10 | 30 | |
| 6 | 52 | Encounters | 2003-10-17 | 30 | |
| 7 | 53 | The Ghost and Mrs. Hart | 2003-10-31 | 30 | |
| 8 | 54 | The Cat's Meow | 2003-11-07 | 30 | |
| 9 | 55 | Regarding Henry | 2003-11-14 | 30 | |
| 10 | 56 | The Great Race | 2003-11-21 | 30 | |
| 11 | 57 | All Growed Up | 2004-01-09 | 30 | |
| 12 | 58 | The United Front | 2004-01-16 | 30 | |
| 13 | 59 | To Tell You the Truth | 2004-01-23 | 30 | |
| 14 | 60 | Brock's Mulligan | 2004-01-30 | 30 | |
| 15 | 61 | The Shirt Off My Back | 2004-02-06 | 30 | |
| 16 | 62 | Sister Act | 2004-02-13 | 30 | |
| 17 | 63 | Fight or Flight | 2004-02-20 | 30 | |
| 18 | 64 | The Big Fix-Up | 2004-03-19 | 30 | |
| 19 | 65 | The Good Girl | 2004-03-26 | 30 | |
| 20 | 66 | Happy Pills | 2004-04-30 | 30 | |
| 21 | 67 | Girl's Night Out | 2004-05-07 | 30 | It's Cheyenne's 21st birthday and Van has no clue what to get her for a present. Meanwhile, she really wants to go out for a girls' night with Reba and Barbara Jean, but is meeting some resistance since Reba and Barbara Jean currently aren't talking because of a disagreement about Brock. |
| 22 | 68 | Core Focus | 2004-05-14 | 30 | Cheyenne and Van surprise Reba with news that they plan on moving out – and the forge her signature on the application of penthouse in an exclusive complex. Barbara Jean wants to have a baby and turns to Reba for help in trying to convince Brock that it's a good idea to help save their marriage. However, Brock puts Reba in a bind when he goes to her to talk about it instead of with Barbara Jean. |
Season 4
| Episode No. | No. Overall | Title | Airdate | Runtime | Summary |
| --- | --- | --- | --- | --- | --- |
| 1 | 69 | The Accidental Role Model | 2004-09-17 | 30 | Reba is put in the middle of Brock and Barbara Jean's marital troubles when Barbara Jean considers a divorce and claims Reba is her inspiration. |
| 2 | 70 | Mother's Intuition | 2004-09-24 | 30 | |
| 3 | 71 | The Two Girl Theory | 2004-10-01 | 30 | |
| 4 | 72 | Van's Agent | 2004-10-08 | 30 | |
| 5 | 73 | Surprise | 2004-10-15 | 30 | |
| 6 | 74 | Couples' Therapy | 2004-10-22 | 30 | |
| 7 | 75 | All Fore One | 2004-11-05 | 30 | |
| 8 | 76 | Hello, I Must Be Going | 2004-11-12 | 30 | |
| 9 | 77 | Thanksgiving | 2004-11-19 | 30 | |
| 10 | 78 | No Boys Upstairs | 2005-01-14 | 30 | |
| 11 | 79 | Diamond Jim Brady | 2005-01-21 | 30 | |
| 12 | 80 | Reba and the Nanny | 2005-01-28 | 30 | |
| 13 | 81 | Date of Mirth | 2005-02-04 | 30 | |
| 14 | 82 | Reba the Realtor | 2005-02-11 | 30 | |
| 15 | 83 | Flowers for Van | 2005-02-18 | 30 | |
| 16 | 84 | Who Killed Brock? | 2005-02-25 | 30 | |
| 17 | 85 | The Pageant of Grandmas | 2005-04-08 | 30 | |
| 18 | 86 | Reba's Rules of Real Estate | 2005-04-15 | 30 | |
| 19 | 87 | Driving Miss Kyra | 2005-04-29 | 30 | |
| 20 | 88 | Go Far | 2005-05-06 | 30 | |
| 21 | 89 | Help Wanted | 2005-05-13 | 30 | |
| 22 | 90 | Hello, My Name is Cheyenne | 2005-05-20 | 30 | |
Season 5
| Episode No. | No. Overall | Title | Airdate | Runtime | Summary |
| --- | --- | --- | --- | --- | --- |
| 1 | 91 | Where There's Smoke | 2005-09-16 | 30 | Cheyenne and Van must run interference at a client party after Reba takes a pill, by mistake, that will make her violently ill if she drinks alcohol. |
| 2 | 92 | Reba and the One | 2005-09-23 | 30 | |
| 3 | 93 | As Is | 2005-09-30 | 30 | |
| 4 | 94 | And God Created Van | 2005-10-07 | 30 | |
| 5 | 95 | No Good Deed | 2005-10-14 | 30 | |
| 6 | 96 | Best Li'l Haunted House in Texas | 2005-10-28 | 30 | |
| 7 | 97 | Have Your Cake | 2005-11-04 | 30 | |
| 8 | 98 | Grannies Gone Wild | 2005-11-11 | 30 | |
| 9 | 99 | Invasion | 2005-11-18 | 30 | |
| 10 | 100 | Issues | 2005-12-09 | 30 | |
| 11 | 101 | Brock's Got Stones | 2006-01-13 | 30 | |
| 12 | 102 | Parenting with Puppets | 2006-01-20 | 30 | |
| 13 | 103 | Don't Mess with Taxes | 2006-01-27 | 30 | |
| 14 | 104 | The Goodbye Guy | 2006-02-03 | 30 | |
| 15 | 105 | Money Blues | 2006-02-17 | 30 | |
| 16 | 106 | The Trouble with Dr. Hunky | 2006-02-24 | 30 | |
| 17 | 107 | Reba the Landlord | 2006-03-17 | 30 | |
| 18 | 108 | The Blonde Leading the Blind | 2006-03-24 | 30 | |
| 19 | 109 | Here We Go Again | 2006-04-14 | 30 | |
| 20 | 110 | Red Alert | 2006-04-21 | 30 | |
| 21 | 111 | Two Weddings and a Funeral | 2006-04-28 | 30 | |
| 22 | 112 | Reba's Heart | 2006-05-05 | 30 | |
Season 6
| Episode No. | No. Overall | Title | Airdate | Runtime | Summary |
| --- | --- | --- | --- | --- | --- |
| 1 | 113 | Let's Get Physical | 2006-11-19 | 30 | Barbra Jean shows off her new sleek figure and staunch dedication to the gym, which Brock fears is about spending time with her male trainer. |
| 2 | 114 | Just Business | 2006-11-19 | 30 | |
| 3 | 115 | Trading Spaces | 2006-11-26 | 30 | |
| 4 | 116 | Roll with It | 2006-12-03 | 30 | |
| 5 | 117 | The Break-Up | 2006-12-10 | 30 | |
| 6 | 118 | Sweet Child O' Mine | 2006-12-17 | 30 | |
| 7 | 119 | Locked and Loaded | 2007-01-07 | 30 | |
| 8 | 120 | As We Forgive Those... | 2007-01-14 | 30 | |
| 9 | 121 | Bullets Over Brock | 2007-01-21 | 30 | |
| 10 | 122 | Cheyenne's Rival | 2007-01-28 | 30 | |
| 11 | 123 | She's with the Band | 2007-02-11 | 30 | |
| 12 | 124 | The Housewarming | 2007-02-18 | 30 | |
| 13 | 125 | The Kids Are Alright | 2007-02-18 | 30 | |
Series Cast
| | | | |
| --- | --- | --- | --- |
| | Reba McEntire | as Reba Hart | |
| | Christopher Rich | as Dr. Brock Hart | |
| | JoAnna Garcia Swisher | as Cheyenne Hart-Montgomery | |
| | Steve Howey | as Van Montgomery | |
| | Scarlett Pomers | as Kyra Hart | |
| | Mitch Holleman | as Jake Hart | |
| | Melissa Peterman | as Barbara Jean Booker Hart | |
Series Crew
| | Position | Name |
| --- | --- | --- |
| | Executive Producer | Kevin Abbott |
| | Music | Tree Adams |
| | Re-Recording Mixer | Tamara Johnson |
| | Co-Producer | Sabrina Wind |
| | Producer | Chris Alberghini |
| | Producer | Mike Chessler |
| | Creator | Allison M. Gibson |
| | Executive Producer | Allison M. Gibson |
| | Associate Producer | Scott Hartle |
| | Executive Producer | Mindy Schultheis |
| | Executive Producer | Michael Hanel |
| | Co-Executive Producer | Pat Bullard |
| | Executive Producer | Pat Bullard |
| | Consulting Producer | Jeff Strauss |
| | Co-Executive Producer | Eric Horsted |
| | Co-Executive Producer | Matt Berry |
| | Executive Producer | Matt Berry |
| | Consulting Producer | Gary H. Miller |
| | Co-Executive Producer | Reba McEntire |
| | Executive Producer | Reba McEntire |
| | Co-Executive Producer | Donald Beck |
| | Executive Producer | Donald Beck |
| | Supervising Producer | Ari Posner |
| | Supervising Producer | Eric Preven |
| | Co-Executive Producer | Patti Carr |
| | Co-Producer | Patti Carr |
| | Supervising Producer | Patti Carr |
| | Producer | Patti Carr |
| | Associate Producer | Bennett Crocker |
| | Consulting Producer | Mike Larsen |
| | Production Designer | Colin D. Irwin |
| | Co-Executive Producer | Lara Runnels |
| | Co-Producer | Lara Runnels |
| | Supervising Producer | Lara Runnels |
| | Producer | Lara Runnels |
| | Casting | Greg Orson |
| | Co-Executive Producer | Chris Case |
| | Executive Producer | Chris Case |
| | Re-Recording Mixer | Rick Himot |
| | Director Of Photography | Donald A. Morgan |
| | Associate Director | Marian Deaton |
| | Music | Jonathan Wolff |
| | Co-Producer | Robert Peacock |
| | Editor | Andy Zall |
| | Producer | Jason Shubb |
| | Music | Steve Dorff |
| | Director Of Photography | Bryan Hays |
Related News
TVMaze